Finding effective marketing automation software is like finding a needle in the haystack! It's a jungle out there, and you are out to find your own Tree of Enchantment!
The trouble is – there is no single Tree of Enchantment! Anyone who has been using automated marketing tools for some time would agree on this. There is no single marketing tool that performs all the marketing functions efficiently. Solutions exist for a small group of operations but not the entire marketing cycle.
HubSpot comes close – it is one of the best all-in-one automated marketing tools in the market. The trouble is – the cost of HubSpot doesn't come back nearly as fast as you would want it to. It burns a hole in your pocket and no CMO would blindly bet all his/her money on HubSpot!
The alternative is dipping your feet into multiple rivers at once i.e. distribute your work among several marketing software. In this case, access management, interoperability, and management of licenses is a massive overhead.
For a CMO, the idea of an all-in-one marketing platform sounds intriguing. In this article, we explore why such a tool is of prime importance to small businesses and B2B companies.
Should you consider an all-in-one marketing platform?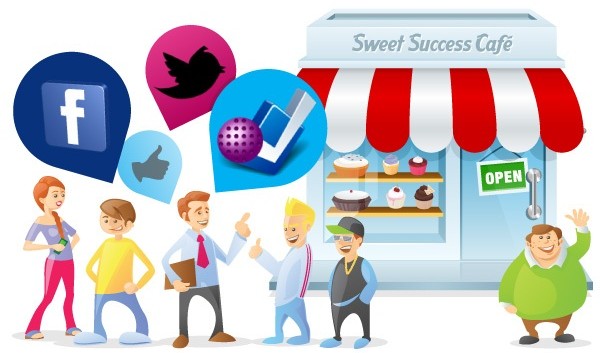 As Solomon Timothy suggests on Forbes, companies tend to wait for someone to adopt the technology for them. I'd say this partly stems from the fear of change and partly from budget and time constraints.
As Solomon points out, multi-billion dollar companies are jumping on to the digital marketing bandwagon. In this fast-evolving industry, small businesses would really be swimming against the tide, if they didn't proactively automate their marketing operations.
Companies must assess what suits their own growth plan. Gone are the days when Yellow Pages was the sole marketing channel and cold calling/emailing yielded returns more than enough for a good profit.  They have to look at current tools and hire external help (i.e. a Digital Marketing agency) if needed.
The terrain of marketing technology is bumpier than ever
As of 2017, there are approximately 5000 tools under the term "marketing technology". This number is up from about 150 tools in 2010 (source). That's an increase of over 3000% in just 7 years!
When you bring SaaS into the mixture, you open a whole new can of worms. Hiten Shah, the co-founder of QuickSprout, has demonstrated this "problem of having too much" on his SlideShare deck titled Rise of All-in-One SaaS. (This is one of the most comprehensive researches on the SaaS market, go ahead and take a few minutes to read it).
I really liked the way how he brings in startup funding into the picture. He starts by showcasing how the US startup funding rounds have bubbled up from 2005 to 2015. These startups have added to the current ocean of SaaS tools for mobile.
Don't let the number of choices fool you. While companies love having options, too many of them will confuse anyone. There is SaaS for marketing, SaaS for sales, and SaaS for various product development divisions too.  It's like being served so much food that you can't eat it!
There is a whole deluge of data that is available to marketers these days. The advent of marketing SaaS has only given rise to more of this data.
The problem caused by an overload of marketing automation tools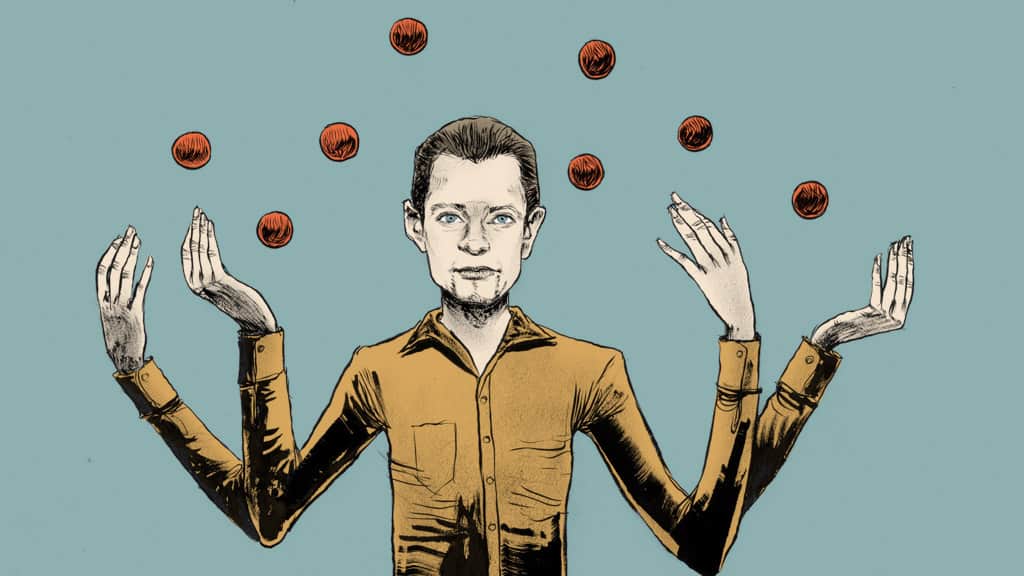 The thing about shopping is – the more you buy, the more money it costs. SaaS and other marketing technology tools often eat up a Goliath's share of any company's marketing budget. Each tool can cost anywhere from $50 to upwards of $250 per month. (Compare with EngageBay pricing).
Even free marketing technology tools have soft, hidden costs. For example, Google Analytics is one of the most comprehensive and complex. As Mitchell Olszewski (Marketing Director, Tellular Corporation) points out, it takes a dedicated resource to configure, plan, and rigorously measure to get effective insights from GA.  Mitchell also acknowledges other costs associated with paid tools besides the monetary expenses.
"It almost becomes a full-time job for one of the teammates to screen new MarTech vendors.

You don't want to miss out on a new valuable tool to add to your stack, but you also don't want to spend an entire week on product demos"

– Mitchell Olszewski, Marketing Director, Tellular Corporation
Mitchell describes out the step-by-step process of selecting a single marketing tool. Instead of doing all the work, wouldn't be easy if one tool did everything your marketing team needs?
Enter the all-in-one marketing platform.
Small businesses and B2B companies should consider the total cost of marketing automation
Kfir Pravda (in his post on Pravdam) has decomposed the true cost of marketing technology into 6 different categories of expenses:
License costs
Implementation costs
Ongoing operations
Training of business and technical users
Underutilization of marketing tools, and related adjustments
Content costs
If you prefer paying these costs for 5-10 different tools, you should read Kfir's post as it mentions how you can bring these costs down.
But why try to bring the costs down when you can drop most of the costs with a single, affordable, all-in-one marketing platform?
Interested in HubSpot competitors? Understand the pros, cons, and pricing of each in this detailed guide.
Companies need to see more returns on marketing technology budgets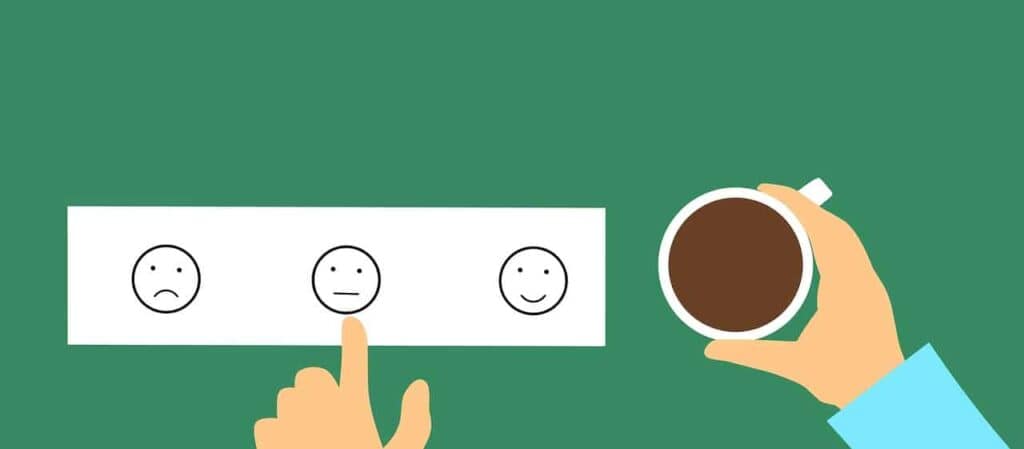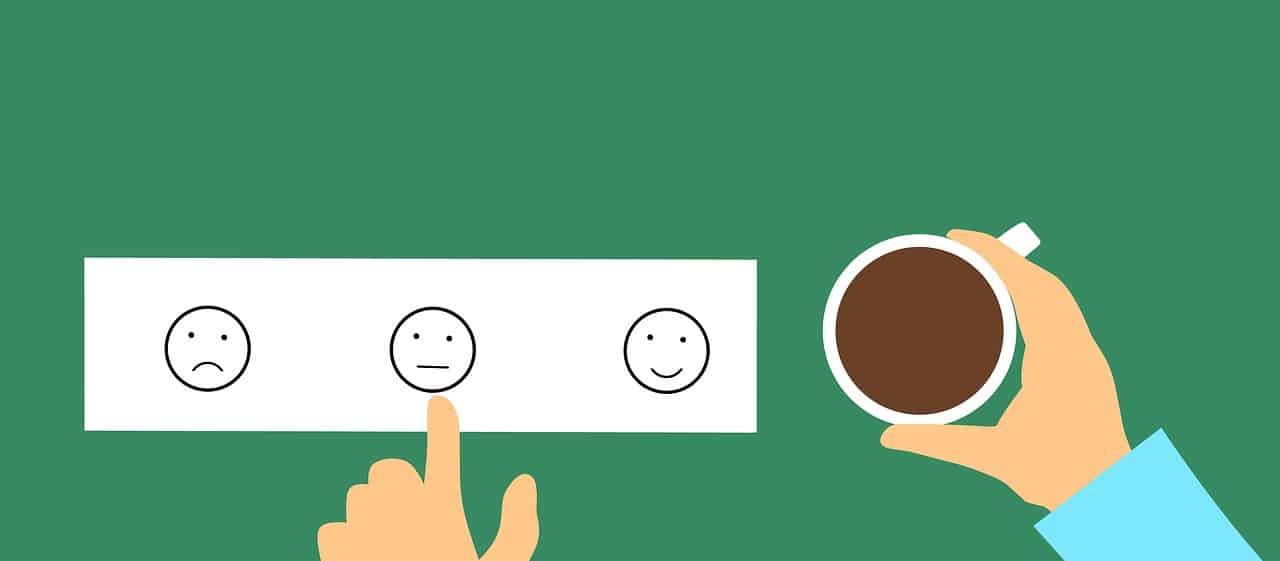 Image courtesy: PixaBay
At a time when businesses worldwide are gung-ho about marketing and especially – marketing technology, it is obvious that they are hoping to see good returns on their investment. This clearly means that expensive marketing technologies are on their way out.
The existing bulky marketing automation platforms not only come with hefty price tags, but most of them have stand-alone features and struggle to keep in sync with other marketing systems. And let's not forget what other challenges this leads to dealing with – data inconsistencies, reporting issues, integration complexities, multiple logins and interfaces, cumulative expenses of these solutions and lot more.
It's just getting chaotic and out of control.
With an all-in-one, integrated and affordable internet marketing platform like EngageBay, the returns on marketing investment would be easier to justify.
Hidden costs of Marketing Automation – Underutilization, Fragmented ROI, and Customer Analysis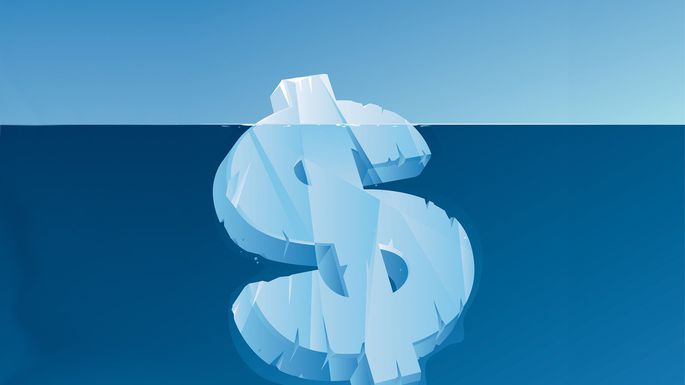 As mentioned earlier, the overhead from managing all these tools becomes unbearable and stressful. A real thorn in this process is the mandatory technical know-how when interfacing two incoherent MarTech tools. (EngageBay helps you to minimize the overhead of using many tools for marketing)
While we do pay 100% for all the tools, the reality is we often don't need every little feature they add. Every tool has its strength and you desire only the best for your business.
Designers often design keeping their most loyal users in mind. While that leads to some innovative features, most of them are targeted only at the power users. This is another big reason for the underutilization of these tools.
Your marketing effort relies on many tools. Calculation of ROI on marketing also consumes data from multiple systems. It is neither easy nor efficient.
When a customer engages with your disparate systems, he/she leaves a footprint with each system. A big picture of the customer-company relationship enables fantastic personalization through insights.
Yet, this becomes a complicated (and dare I say a messy) affair when you have to collect this data from 5 to 10 different tools.
Last but not the least, whenever there is data, there is a scope for inconsistency. No tool is without errors and small problems often lead to you wasting hours on end with customer service reps. Imagine the same risks multiplied by the number of tools you are using!
This worst-case scenario might never come true, but we can reduce the risk of data corruption with the use of an all-in-one marketing platform.
"Most CMOs express frustration with their inability to have a single, holistic view of their customer or buyer" – Steve Lucas, CEO, Marketo.
This is the biggest hurdle for small and medium businesses
When a business grows, the tasks become data-heavy and time-consuming. Your company's processes also need to keep pace.
The Small and Medium Business Trends Report by Salesforce distinguishes growing businesses from sluggish businesses. It is obvious that growing businesses are growing because they adopted automation. Lack of this automation limits the progress of stagnant businesses.
The main reason behind lagging adoption of automated processes like SaaS CRM was budget and time restriction. This is the classic problem faced by any growing company.
They implemented their strategies for success. Now, they are short of money and time, or such an overhaul is not on their list of priorities.
Difference between Flywheel and the AIDA models for Inbound
The flywheel is a concept invented by James Watt and popularized by HubSpot. It is a new, structured way of thinking about your marketing, sales, and service in unison.
The AIDA model identifies the phases in which to think of your marketing operations in terms of the customer's buying stage.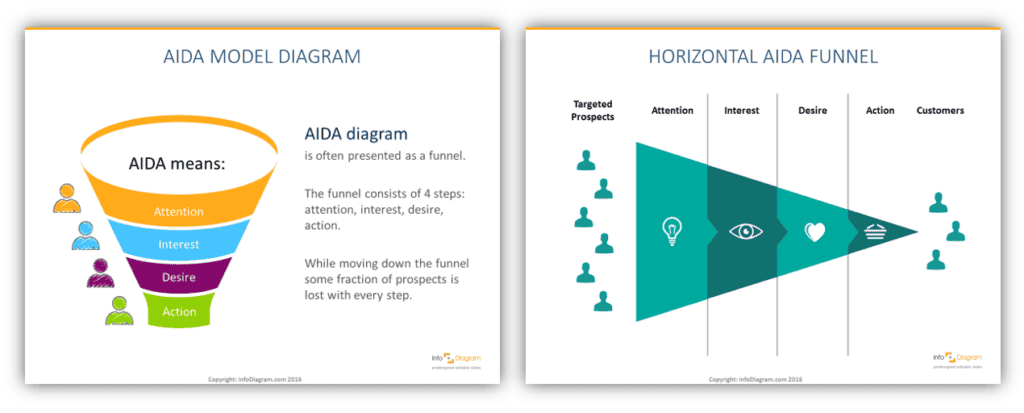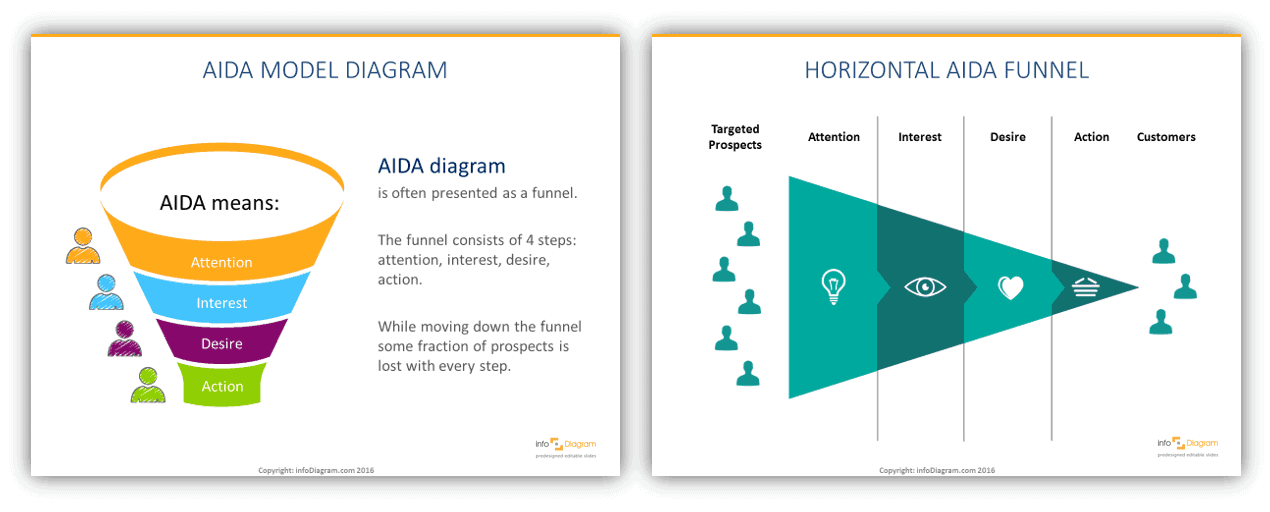 (Source – InfoDiagram.com Blog)
It can be considered similar to HubSpot's attract-convert-close-delight (ACCD model).

(Source – HubSpot.com Blog)
Both are essentially true and trustworthy ways of thinking about your marketing, sales, and service.
If you follow the AIDA model, you know the marketing team takes the customer through the Awareness, Interest, and Decision stages. The Sales team helps them follow through and take the Action.
In the Flywheel model, you will focus on not just marketing and sales, but there is also a keen focus on service. It evenly distributes the significance of each of the three teams with a goal to not only get more customers but also to keep them coming back for repeat business.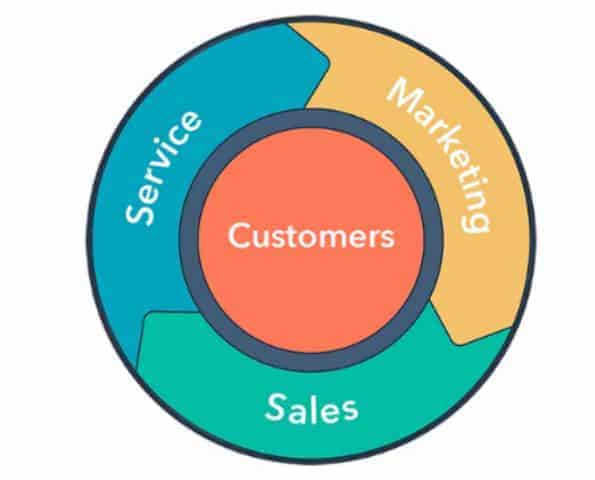 (Source – HubSpot.com)
In the Flywheel model, what stands out is a deep focus on customer retention and the connection between marketing, sales, and service departments.
How the Flywheel works
Your customer is at the heart of the Flywheel of your business, unlike the AIDA model where the customer is an afterthought.
All the teams have to help the customers succeed in their own businesses. If they are able to do so with your help, they become your loyal, repeat customers. There is also a high chance that they become your brand advocates, recruiting more potential customers for you.
Why should you care about the Flywheel model?
A survey in 2015 by Harvard Business Review revealed that the number of B2B customers approaching the brand directly for information has pummelled. 57% of B2B purchases are completed without even consulting the brand directly.
According to a HubSpot Customer Acquisition Study conducted about a year ago, more than half of the buyers don't trust brands they buy from. This directly points to a lack of trust in the company's marketing.
In the same survey, it was confirmed that over 80% of buyers rely on recommendations from family and friends to tell good products apart from the bad.
So where do they go to learn about the brand?
Third-party review sites
Social media
Recommendation from peers
Now the (direct and indirect/prospective) customers will decide the fate of your brand. They will govern how you market your product.
The traditional AIDA funnel does not record the positive impact of good reviews, nor is affected by the negative commentary about the brand in public. The Flywheel is suitably designed to let you organize your team's marketing communication to hyperfocus on your customer.
What slows the Flywheel down?
Every team – Marketing, Sales, and Service – has to work in conjunction with others to attract, serve, and delight the customer. There can be no friction between the teams.
If there is friction between the teams (i.e. the internal friction), it slows the Flywheel down. Fewer customers are delighted and the chance of negative experiences increase at the hands of individual teams working in silo.
We see examples of internal friction all the time.
Most customer support teams will ask you to explain the issue on the follow up when you have already registered the complaint by providing all the necessary details. This doesn't improve customer service, it only serves to waste their time and irritate them even more. Customers don't want to spend days on end trying to help you solve your own problem.
This is common if the customer is in connect with multiple Marketing/Sales/Service team members.
Stop doing this – stop tossing the customer around from one associate to another.
Gather all your data in one place, in an all-in-one marketing, sales, and service software like EngageBay.
At EngageBay, we realize the need to move the flywheel faster. We integrated a free sales CRM with the best-in-class marketing automation features (to find and execute better ways to market), service automation features (to stay on top of your customer feedback), and sales automation features (to help you close more deals faster).
How can an all-in-one marketing, sales, and service platform help you?
With the advent of such a huge number of marketing tools, all CMOs would want to jump on the MarTech bandwagon. Gartner's CMO survey in 2017-18 has shown that the enthusiasm of the previous year is now waning. Several reasons that shaped this trend have now emerged. The topmost reason being the often hidden costs of both types of marketing tools (free and paid).
Not only they are costly, set up and training for these tools is a major concern. Measuring ROI (Return on Investment) and tracking end-to-end customer experience is also very cumbersome with so many marketing tools. Interoperability is another major issue.
It is obvious where the industry is headed now. It is time for a single robust, fairly-priced marketing tool to lead the martech industry into a new era!