'A startup is a company designed to grow fast'- Paul Graham (Founder, Y Combinator)
And it is common sense that two areas where startups have limitations are – budget and time. 
Now combine the two statements and guess the level of challenge involved for a startup.
It's huge!
Startups have to chase fast growth with a shoestring budget. The team has more than one string to their fiddle.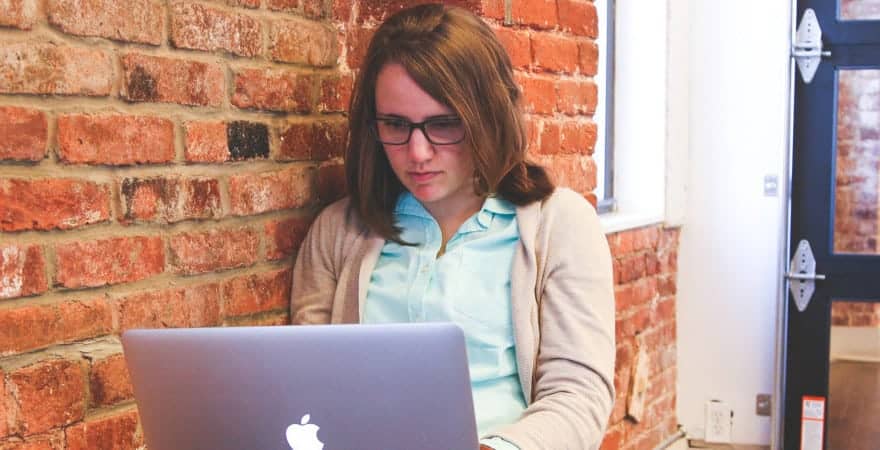 So how do they manage?
There is no other option than to implement smart marketing strategies that are low in budget and high on value. When these smart strategies are coupled with Email marketing tools, even small businesses can do wonders.
Email Marketing is the best source to drive traffic and sales to your business. It has the highest ROI (1-to-38) Litmus State of Email Report.
59% of the marketers still use email marketing as the most effective revenue generation channel.
But, here is the problem.
What if people are not receiving your emails? Your emails might be landing in the subscribers' spam folder. Did you analyse what is your Open and Click Rate? What if your audience is labeling your emails as spam and unsubscribing from your list?
In this article, we will be discussing the best email marketing strategies and tools for startups and how to build a great email campaign with a low budget.
PHASE -I (PLANNING)
Getresponse (a marketing company) defines an email campaign as- 'An email campaign is a coordinated set of email marketing messages delivered at intervals and designed to escalate a persuasive argument to purchase, subscribe, download, etc. The content and design should be crafted so that each message builds on the previous, offering relevant new content, media, and links, without losing focus on the "call to action."'
Objective Of The Campaign
Every campaign should be designed while keeping in mind the action which you would like to prompt from the subscriber. The Call To Action (CTA) should be the major objective of your email campaign.  You cannot send random emails and expect your audience to take action on it. Nurturing the lead over an integrated sequence of emails makes the subscribers take the desired action. By setting a defined objective you can also analyse the success of your campaign.
Following are the few examples of email campaign objectives:
Register for an event

Buy a ticket

Download the whitepaper

Buy the book/ course

Drive traffic to your site
Building /Segmenting List
No email campaign can start without having a sizable email list.
It is said, "The money is in the list." But having random email ids in the subscriber list is not going to work. You cannot get away with buying a list of email addresses. Subscribers need to be earned.
So, how do you earn an email list?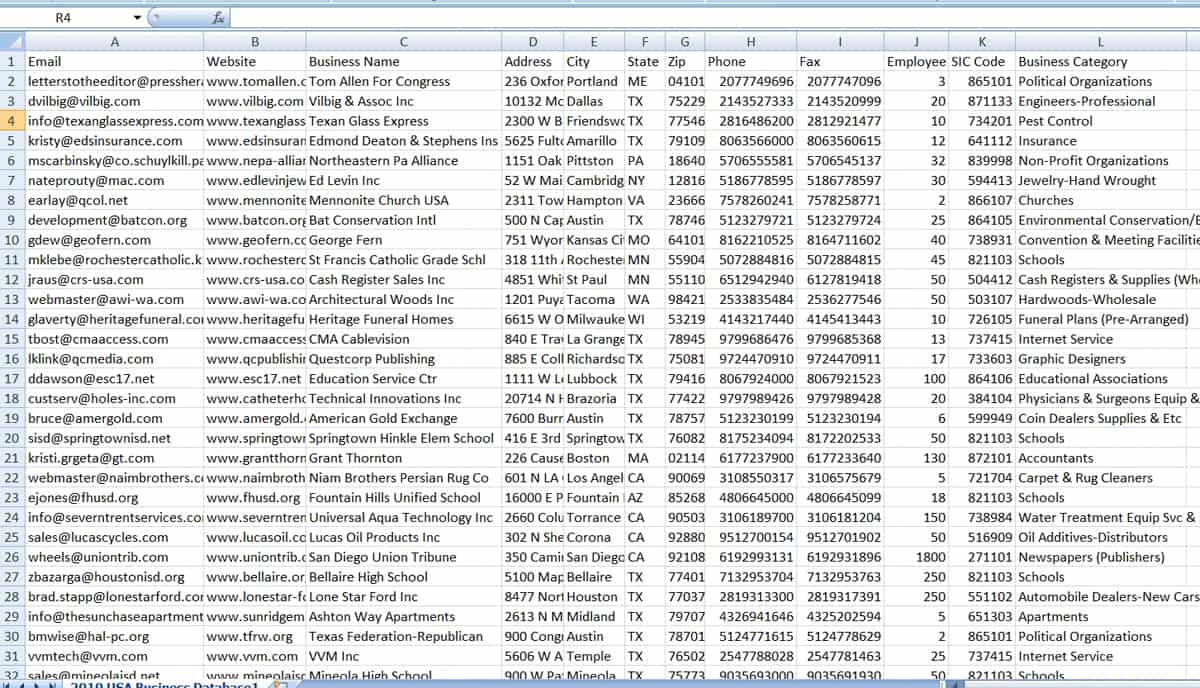 Building an email list depends on how well you understand your audience. Unearth their pain point. Try to give them a solution in exchange for their email.
For example, I created a list of more than 1000 subscriber in 3 months by offering an irresistible article in exchange for their email ids. The article was 'Five startup ideas that can be done with a job."
Just like you take permission to enter someone's house you need one here as well. This gave me the permission to send them emails in future. Now when I send them an email, it stands higher chances of being read.
In a different case, you might already have a bulky list of subscribers. Should you send bulk message to everyone on the list? A big resounding NO.
Segment your list
A study by Marketing Sherpa says that 4 out 10 people marked the email as spam since it was not relevant to them. You should not send a registration email to someone who has already registered. Also, you should not send free trial email to someone who has already purchased the product.
It is highly important to send relevant messages to your list. For this purpose, you can segment the list on the basis varied factors- geographic, demographic, buyer's funnel stage, interest in the product etc.
Campaign automation software like Engagebay can help you sort your list. You can tag all the email ids according to the relevant tag.  With a mass email marketing software, you can send an email broadcast message to the selected segment of your list.
PHASE – II (THE CAMPAIGN)
1. How To Craft The Email
Once you have a segmented list of the subscribers you can start with your email campaign.
With an email builder software like Engagebay, you can craft beautiful and engaging emails with the click of a button.
Subject Line is Critical
64% of people say they open an email because of the subject line (Chadwick Martin Bailey). If they don't find the subject enticing enough to click then all your efforts go in vain. So make sure you invest a substantial amount of time in writing a compelling title.
Keep it short and simple. If you are not sure, run a split test. Subject lines fewer than 10 characters long had an open rate of 58%. (Adestra July 2012 Report)
The Copy
If I ask you what is the purpose of subject line?
It is to get the first sentence of your email read or to get your email opened. Each sentence that you write in the email should have a purpose. That common purpose is to get the next line read. This is the art of copywriting.
Your copy should be concise, compelling and clearly communicate the purpose. Make it easy to scan by inserting bullet points and using short paragraphs.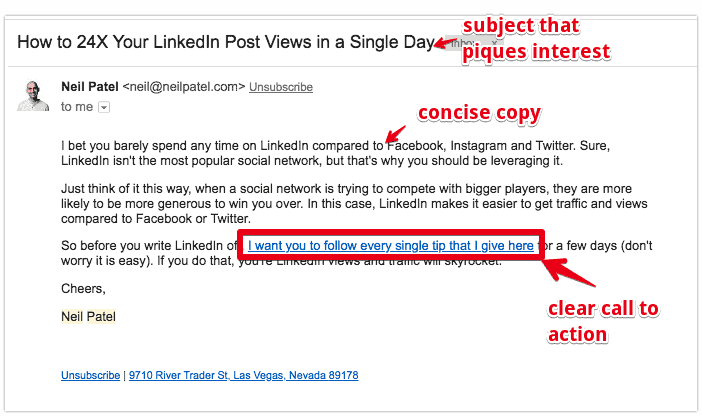 2. Landing In The Primary Inbox
Now that you have sorted your list and your copy is ready, the next step is making people see it.
This is the biggest challenge in email-centric marketing.
Amidst so much buzz of social media marketing,  emails are still considered to be the "little private space".
Marketing your product by sending an email in your audience's primary box is like discussing your product over a cup of coffee at your customer's house.
Here's what makes the task difficult!
Service providers are constantly updating their algorithm to identify the spam and promotional message. This is to make sure that their user focus only on the important emails.
So, What do you do?
Well, it is really not simple to land your promotional emails in the primary inbox unless you ask readers to whitelist you.
Marketers are no less a scientist. They keep on experimenting till they achieve the best result.
So this is the time for you to wear your scientist hat and get on to the job.
Try crafting emails with different elements and check where they are delivered. Try to focus on following points
No HTML and images

Concise Copy

Limit the number of links in the emails to one or two
Secret tip
If you send a large number of emails to people and they don't open it up, emails service providers will start sending your emails to spam folder.
Email service providers are smart and you have to play smarter. The trick is to warm them up. Make sure the first few hundred emails are sent to people who will definitely open your email.
In the next batch, send to a less probable set of readers. This way the service providers like Gmail, Yahoo suppose that emails from you are important and have a high open rate. They will start sending it to the primary inbox of your subscribers.
3. Managing The Expectations
So you successfully prompted your email readers to subscribe to your newsletter/ blog. The story does not end here.
You cannot keep your audience guessing when you will contact them next. That is why email autoresponders are important. A welcome message with an introduction about your startup is a good way to break the ice. Also, let them know when or how frequently they should expect the emails from you.
Newsletters should be timely and less frequent. Newsletters should contain highly engaging content. If subscribers don't find any value in it they will unsubscribe.
Set a suitable time that gives you the maximum open rate. Also, find out the frequency of emails that is working for you. Yes! I want you to experiment again.
Now that you have set the expectation right, it is natural to forget about your list when you don't have an offer to sell.
Don't worry.
Autoresponders can save your skin there also. You can auto send helpful content at set time intervals. There are many Email marketing tools for small businesses. These tools can help you fix autoresponders to help you engage your list.
PHASE – III ANALYSIS
Don't drop the ball by stopping your efforts completing the campaign. The most important part of email-centric marketing is yet to come. You need to focus on the stats and take corrective measures.
The three most important metrics to watch are
Open Rates
Click Through Rates (CTR)
Unsubscribe Rate
You can compare your metrics results with the following benchmark rates published by Signupto (a marketing company) in a study. Across all industries the average results for UK SME email marketing campaigns were: Open rate: 24.79% (2016: 24.88%) Click-through rate: 4.19% (3.42%) Unsubscription rate: 0.49% (0.52%)
We at EngageBay, provide you complimentary analytics service with our Integrated Marketing Tool.
Open Rate
This is the ratio of emails opened to a total number of emails delivered. If this figure is low there could be three major reasons for this.
Either your audience does not know you or they don't trust you.  
You may need to work on the subject lines. You can run automatic A/B testing using email marketing tool and see what type of subject lines are working for you.
It is very important to send your email at the time that is convenient for your audience. Segment your list according to time zones.
Click Through Rate (CTR)
Click-through rate is defined as the number of unique clicks divided by the total delivered.
This means your message is not properly targeted. Try to improve the copy. Check whether the relevance of the content to the segment of the audience. Making your Call to Action explicit and clearly visible also makes a huge impact on CTR. (To know more about email calls to action read this).
Unsubscribe Rate
This is the ratio of unsubscriptions to the total number of emails delivered.
If this number is high this is an alarming situation. This is beyond writing a catchy subject line and a good copy. You need to examine when are they leaving you. Is it right after an autoresponder or a promotional email? Find it out and minimise the leakage.
Bonus Tip
So, let's conclude the article with this bonus tip.
74% of smartphone owners use their devices to check their email. (Source: Gartner)
Mobile now makes up the majority of email opens at 51%. (Source: Litmus)
70% of consumers delete emails immediately that don't render well on a mobile device. (Source: bluehornet)
So you guessed the tip right. Optimise your email marketing for mobiles. Believe me, this single tip can be your differentiating factor. Despite the huge need, most businesses are not doing this. 39% of marketers have no strategy for mobile email. (eConsultancy  2012 Email Marketing industry Census). Take advantage of the first few movers and reap the benefits.
What strategies work for you? Write down in comments below.