Have you ever listened to a cool podcast and thought, "hey, even I should host a podcast." After listening to all the popular podcasts and seeing how much money they make, even you must have thought of hosting a podcast of your own. Well, if you have the relevant skills, the good news is that it's not really that difficult to start creating a podcast of your own. It's relatively cheap as well as without requiring a lot of technical skills.
What is a podcast?
Before getting into the details, let's first understand what podcasting exactly is. The word podcast was first used by Ben Hammersley in a 2004 Guardian newspaper article. The 'pod' of podcast comes from Apple's bygone flagship digital media player "iPod". The 'cast' part of podcast comes from Radio's term "broadcast". You can think of a podcast as Radio on-demand or audio blogging. Every episode of a podcast is much like a blog post covering a specific topic. Though podcast is much like Broadcast Radio, it is fundamentally different. Radio stations just broadcast content on their channels based on their schedule and if any user is interested in it, he can just tune in to the channel. On the other hand, users can download and listen to a podcast any time they want at their leisure.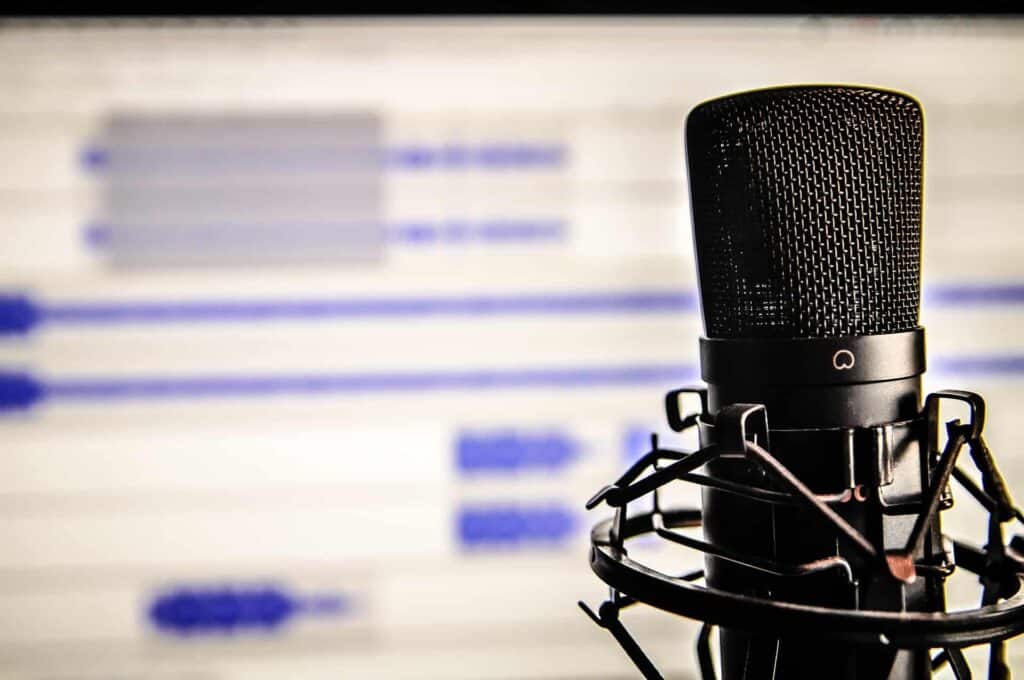 According to research conducted by Infinite dial in 2017, it was discovered that around 67 million people in America listen to at least one podcast per month. Also, with the advent of smart speakers like Google Home and Amazon Alexa, it would not be wrong to predict that this trend is not going to end soon. A lot of middle-aged and young people love to listen to podcasts.
In 2003, podcasting began to crystallize. Before that, distributing audio files online required a considerate amount of technical knowledge. In 2003, there came Audioblogger.com which allowed people to automatically upload audio files on Google's popular blogging platform Blogger. Users could easily post audio files to their blog via phone.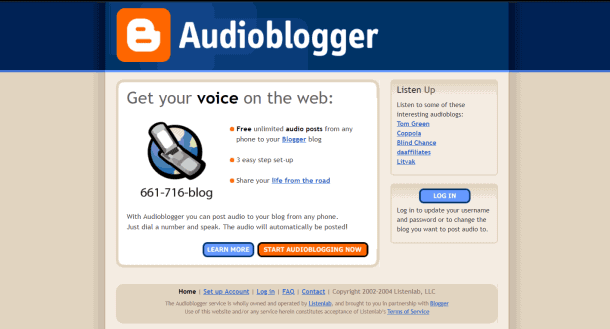 Later, by 2005, iTunes added podcasts to their library. Since then, podcasting has seen a constant adoration. Today, there are over hundreds of thousands of podcasts with millions of people listening to them.
How to publish a podcast?
When you are actually publishing a podcast, there are a few technical steps (discussed later in this article) involved that you typically do not worry about when you are listening to one. Superficially, there are 3 main stages involved.
Record the episode using a microphone and a computer
Upload the audio files to a podcasting host
Further, you need to submit the episodes that you have uploaded to directories so that listeners can search and find them
Why bloggers should engage themselves in podcasting?
If you are a blogger, you will really enjoy podcasting. With podcasting,
Your content can be easily consumed by a wide audience
You can build a strong relationship with the audience
You can monetize your content effectively
People can listen to your podcast absolutely anywhere
There might be some people who don't really read blog posts. Well, with podcasting, you can reach them.
Moreover, if you hate writing, you can easily convey your thoughts through podcasting.
Equipment required to start a podcast
Professional podcasting requires a lot of things. However, if you are a beginner, there are just a few things you need to get started while recording a podcast. While a professional setup can cost you somewhere close to $1000, you can get a satisfactory setup for a couple of hundred dollars. Here is a list of things that you will need to get your setup ready for your first podcast.
Microphone (required)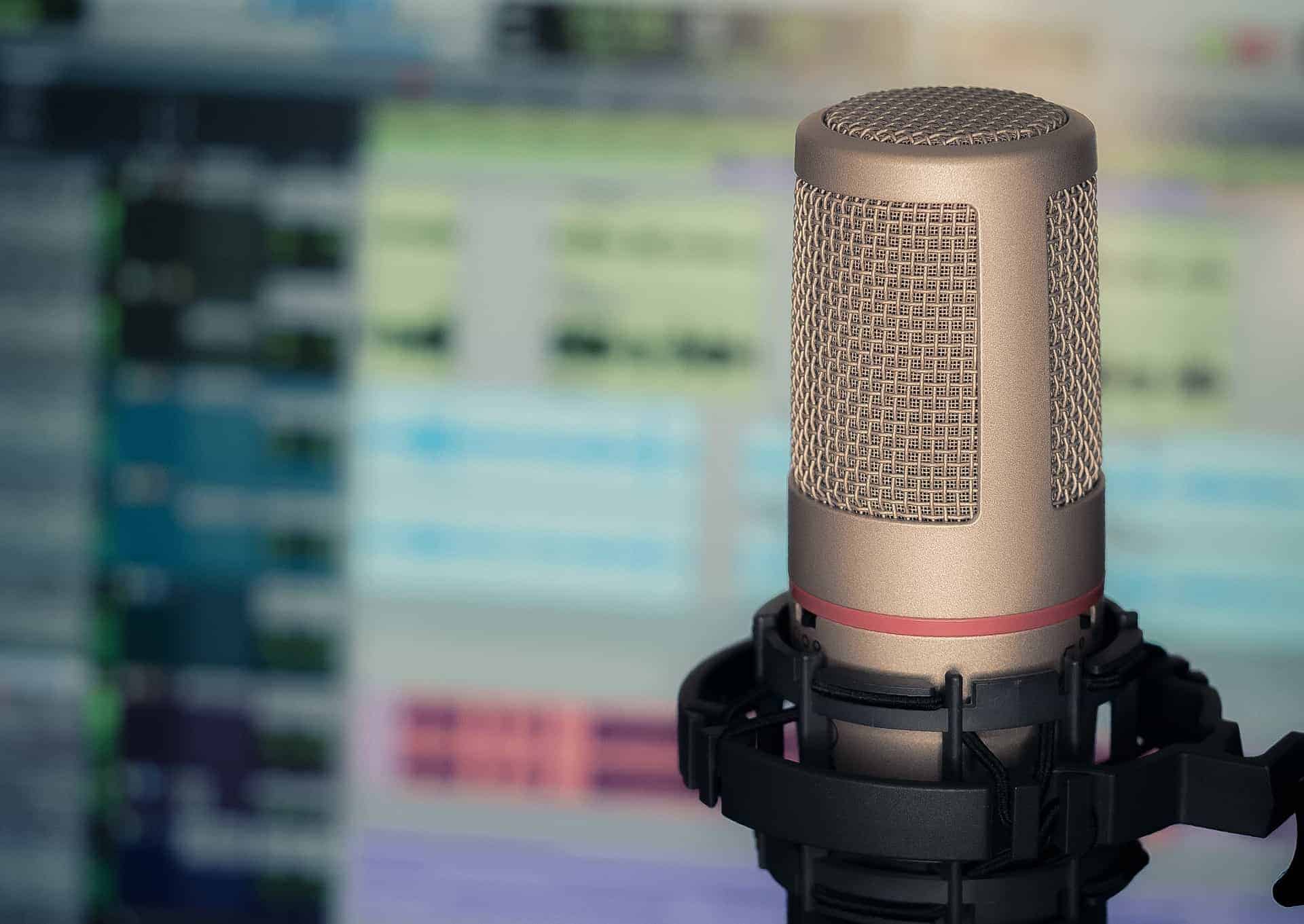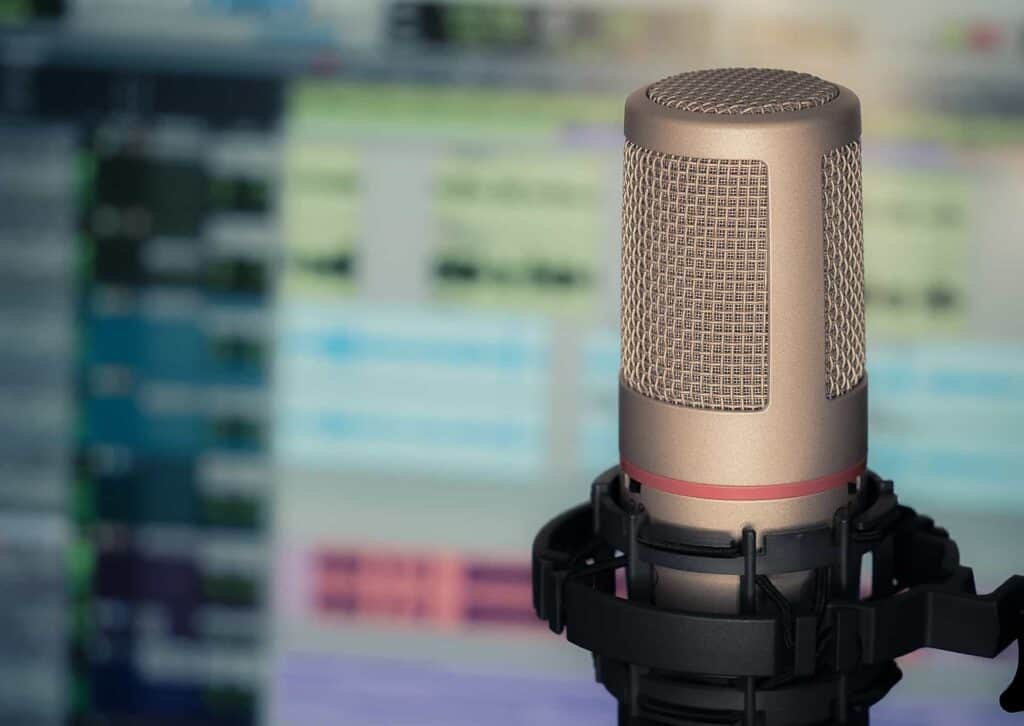 Now you might argue that your laptop has a pretty decent microphone. However, it is just a basic microphone which produces a lot of background noise. Also, a lot of headset microphones don't get the job done as they produce a low sound quality. As a result, you need to buy a good quality microphone. Now, there are 2 major types of microphones – USB and Analog. USB microphones are cheaper and easier to use. You can just plug them into your computer's USB port to use. On the other hand, Analog microphones provide better quality but are more expensive to use. In general, if you are low on budget, go for a USB microphone. However, if you are planning on podcasting for the long-term, you can get an analog microphone.
If you buy an Analog microphone, you will need an audio interface that will connect it with your computer. the XLR connectors of an analog microphone need to be plugged into an audio interface, which can then send the audio data to your computer. Audio interfaces can cost anywhere from $100 to $1000.
Pop Filter (optional)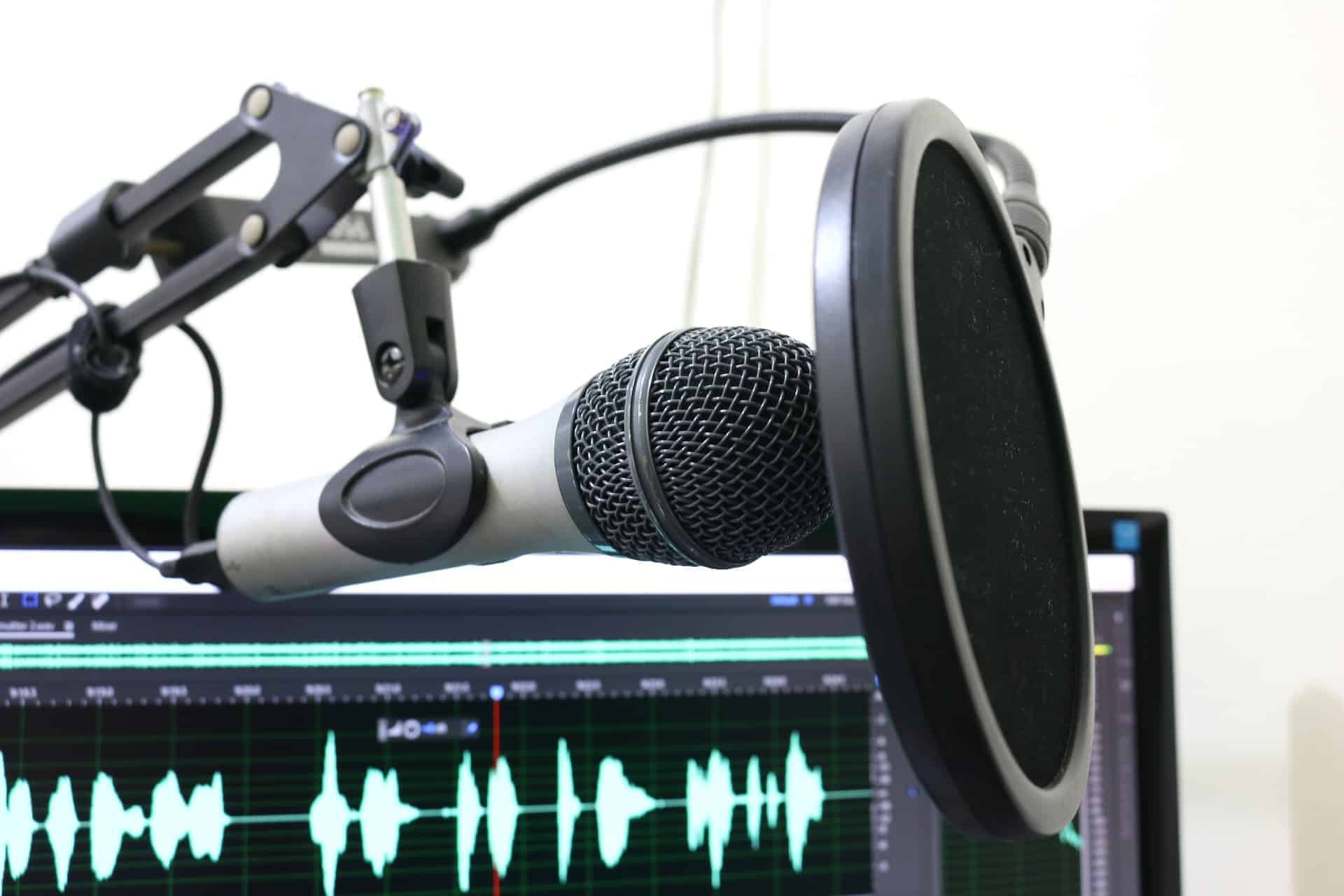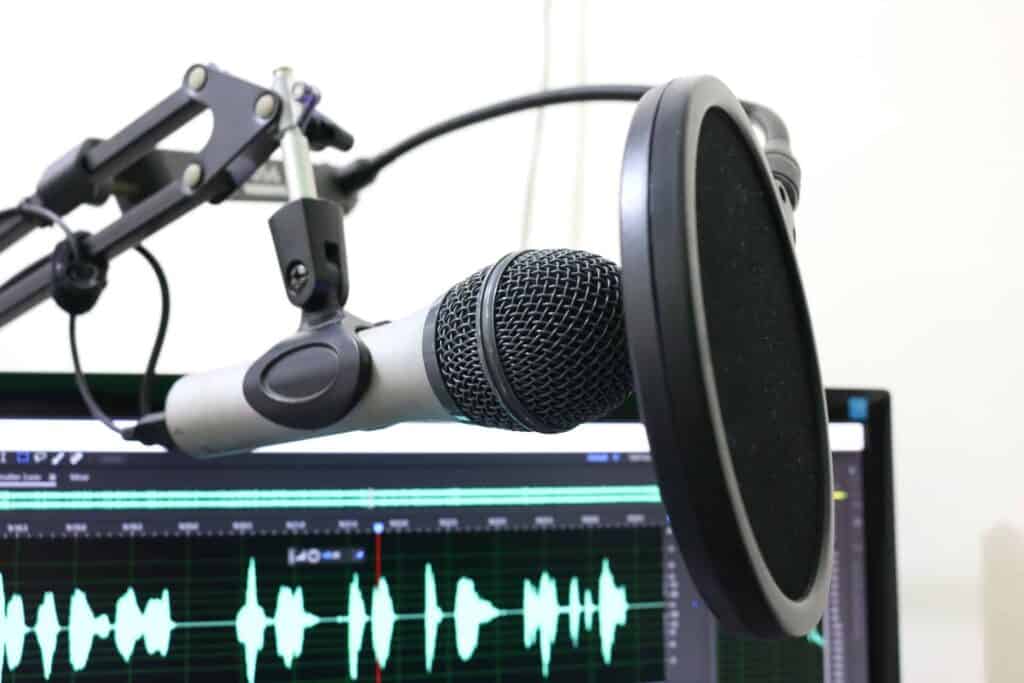 Popping sounds commonly occur while recording speech. These plosive sounds heard on letters like "p" or "b" can intensify if your mouth is too close to the microphone. If they interact with the microphone's diaphragm, it can produce an interfering output signal. You don't always need a pop filter. However, depending upon your microphone, you can buy one for around $10.
Headphones (great to have but not necessary)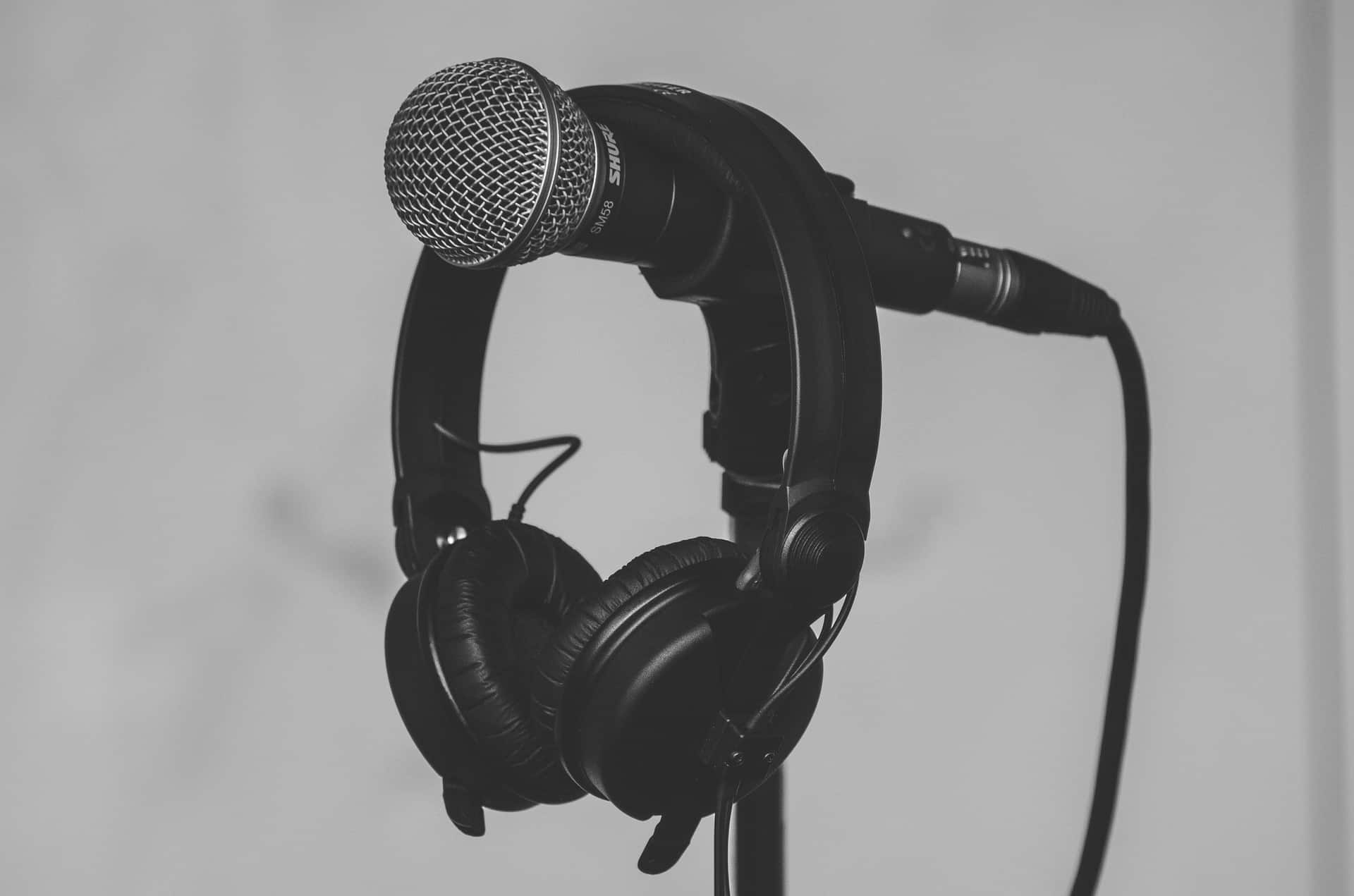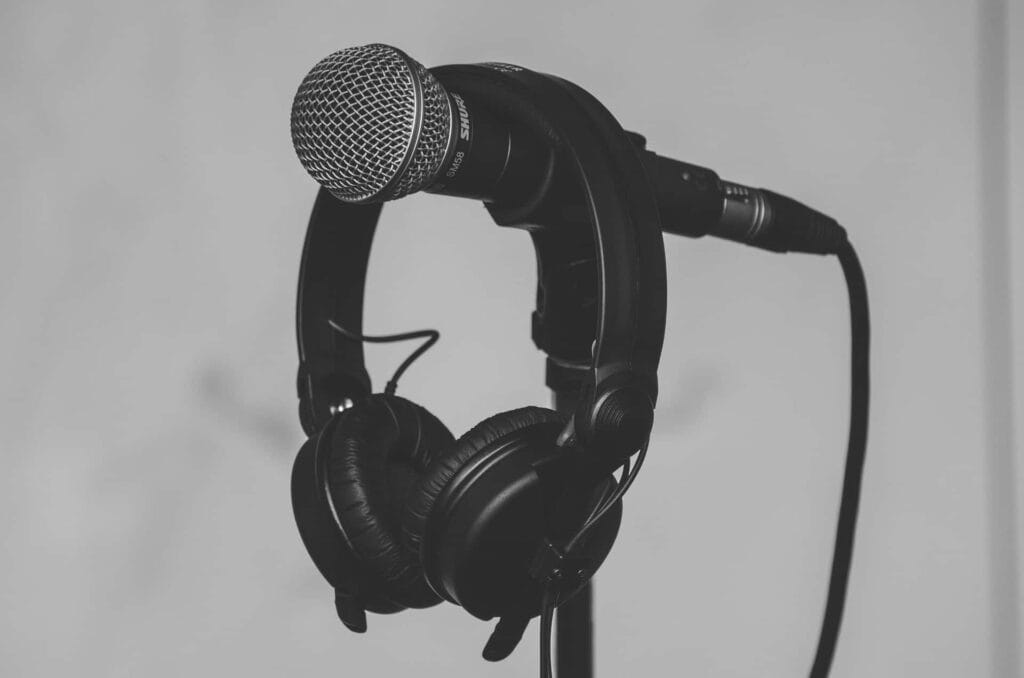 Though it is not required for you to wear headphones, it is highly recommended to use one. Headphones will help you hear your voice clearly and assist you in maintaining a clear tone. Also, if your microscope is picking up background noise, you will notice it. However, you need to ensure that you use closed-back headphones so the sound doesn't leak and gets recorded as noise.
Editing software (required)
Well, though not exactly a piece of equipment, you will need editing software to make your podcasts crisp. There are many editing tools available in the market to choose from. Here are some of the most popular options.
The three tools mentioned below are available for Mac as well as PC.
Audacity
Audacity is one of the most popular audio recording and editing software in the market. It has a ton of features that will make your podcasting experience better than ever. Also, Audacity is great for newbies as they can do almost all basic edits without spending a dime.
Acoustica
Acoustica is also a very meticulously designed comprehensive audio editing tools that can be used for editing, mixing and batch-processing. Almost all the basic features are available in the free version. However, if you need more functionalities, you can buy their standard and premium versions for $39.90 and $119.90 respectively.
Adobe Audition
Adobe Audition is a great paid tool that comes with a powerful editing and repair tools and a very intuitive user interface. Along with all the audio editing capabilities, Adobe Audition also has the multi-track recording and editing capabilities that are associated with digital audio workstations (DAWs).
Steps for starting a podcast
We have divided the entire process into ten major steps. If you follow them properly, you will have your show up and running without much hassle.
Step 1: Choose a topic
If you already have a blog, it will not be a big deal for you to choose a topic because the podcast will simply be on the same topic as your blog. However, you must check iTunes (or other directories) for the topics already present there. If there aren't many podcasts similar to that of yours, then you don't have much to worry about. If there are a lot of podcasts about your topics, then you must try to make your podcast different and stand out among the rest.
Step 2: Format
Depending on the audience of your content, you need to decide the format of your show. You can have the host of the show interview a guest or you can have the host deliver all the content. You also need to decide the length of the episodes.
Step 3: Get Equipment
We have already discussed all the mandatory and optional equipment in this article. If you want to start a video podcast, you will need a webcam but if you want to stick to an audio podcast, you will be fine with the basic equipment mentioned in one of the earlier sections.
Step 4: Host 
Just like websites and videos, podcasts need a place on the server to reside. You can host a podcast on your website but if it gets popular, it may affect download speeds and ruin the experience of users.
Step 5: Pick a cool title
There is nothing much to talk about this step. Just pick a captivating title that uses an intelligent jargon from your industry, describes what your podcast is about or just use your name and you are good to go.
Step 6: Design your podcast cover
After all, visuals attract people more than just plain text. You can hire a professional designer to create a poster for your show that meets guidelines provided by the podcast publishing platform where you are going to upload your podcast.
Step 7: Record an introduction and concluding speech for your podcast
You can have a short introduction for your podcast that includes the name of your show and a short description of what's the episode is going to be all about. For "outro", you can tell your viewers how they can contact you or maybe ask for their suggestions.
Step 8: Plan the launch
Before publishing a podcast, you need to create hype about it. Post on various social media platforms about its launch date to entice your viewers. If you launch your podcast the right way, you can get significant exposure and can even get featured in the top charts once it is online.
Step 9: Get reviews
Well, getting a review from your viewers is essential to track the success of your podcast. If people aren't dropping reviews, you can ask your relatives, friends or acquaintances to give honest reviews.
Step 10: Proper marketing of your podcast 
Well, viewers will not automatically come to listen to your podcast. To increase its reach you ought to advertise it well.
Now that you know the complete process of how to publish a podcast, let's check a few hosting platforms for your podcast.
Best Podcast Hosting Platforms
1. AudioBoom
Pricing for audioBoom starts at $9.99 per month for new podcasters. The platform receives over 60 million views per month and its listener base is growing continuously.
2. Blubrry
Another popular podcasting platform Blubrry is very popular as it comes with a WordPress plugin called PowerPress to self-host your podcast. It offers monthly storage from 100 MB to unlimited and it pricing ranges from $12 to $80 per month,
3. BuzzSprout
BuzzSprout comes with an extremely user-friendly interface that even new podcasters can easily get used to. You get unlimited storage with the paid plans. It also offers a basic free plan.
4. Libsyn
Libsyn was one of the very first podcast hosting sites. It was established in the year 2004. Popular for its user interface, Libsyn also allows RSS link generation, analytics and comes with a mobile app. It plans range from $5 to $75 and monthly storage ranges between 50MB to 1500 MB.
5. PodBean
PodBean is a very popular podcast hosting platform. It is not only used by individual creators but even enterprises and large organizations use it. Considering how easily you can upload, publish, manage, and promote your podcasts, the pricing is fairly modest. It plans range from $0 to $99 per month.
6. SimpleCast
SimpleCast is yet another hosting platform which is a great tool for beginners. It just has one plan priced at $12 per month and offers unlimited storage. You can easily embed players in SimpleCast.
7. Soundcloud
Soundcloud is already a very popular platform among music lovers. As a podcast hosting platform, Soundcloud offers a ton of sophisticated features among which the most striking is a creator app to track stats, share, and reply to comments. Soundcloud has a free basic plan and goes up to $16 per month.
Where to publish a podcast
Though a lot of hosting platforms allow you to publish your content directly on various podcast directories, you must be aware of certain popular podcast publishers. When people browse for podcasts on iTunes or Stitcher, they only see the content that has been added to the directory. You only need to add your show to the directory once. From there, whenever you add new episodes, the RSS feed and the directories will update automatically. Though most directories only need one episode on your RSS feed, you must add at least 5 to create a good first impression. If someone listens to one of your podcasts and likes it, you must have enough content to encourage them to listen more and subscribe to your channel.
Some of the most popular podcast publishing directories are:
Well, that is all about it? Which is your favorite podcast hosting platform? Do you know any more podcast directories? Share your views in the comments section below. Happy Podcasting!