Omnisend is one of the best tools for email marketing. If you want to stand out in your industry or niche, you have to make the most of email marketing tools.
But for those who have tried and are not happy with Omnisend, there are Omnisend alternatives available today that provide all kinds of features like list management, automated segmentation, drip campaigns, and more.
The trick is finding one that's right for you.
In this blog post, we will compare 14 Omnisend alternatives that offer excellent email marketing features:
HubSpot
ActiveCampaign
EngageBay
Sendinblue (Brevo)
Drip
GetResponse
Mailchimp
Klaviyo
Campaign Monitor
Constant Contact
Aweber
ConvertKit
Moosend
MailerLite
What is Omnisend?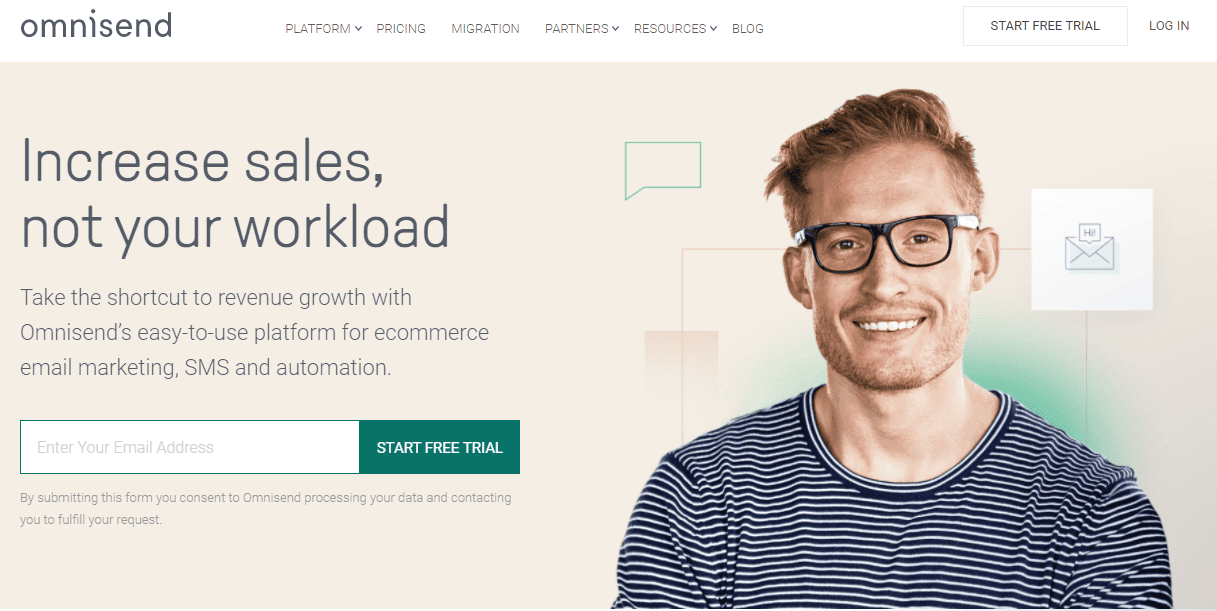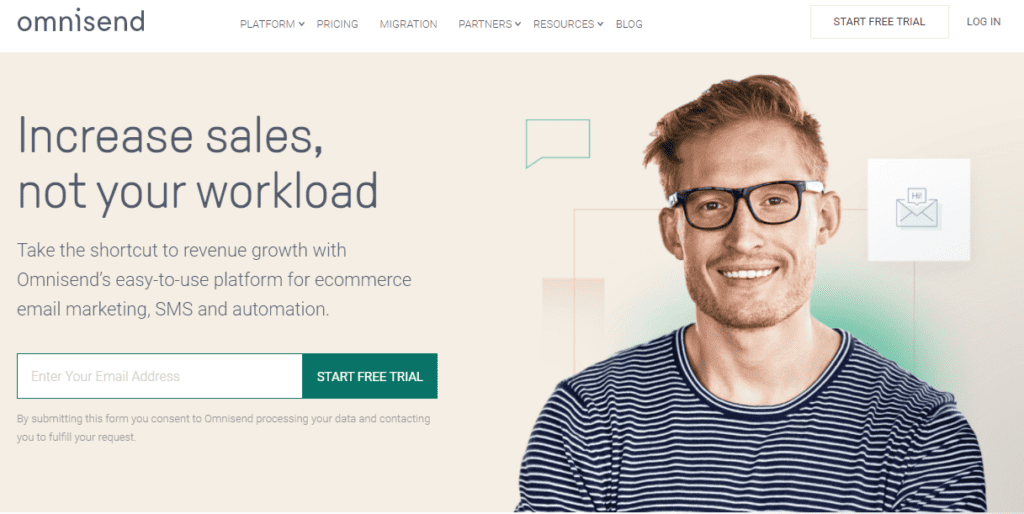 Founded in 2014, Omnisend started as an email marketing platform aimed at helping eCommerce companies grow their business.
Since then, the company has grown to accommodate various marketing automation tools that align with the different stages of the customer journey.
Features
Let's take a look at Omnisend features in detail.
Integrations
This all-in-one platform works with various eCommerce platforms, including Shopify, WooCommerce, Magento, and more.
Email marketing
Omnisend allows you to create professional, personalized campaigns in just a few minutes.
You don't need to have any coding knowledge.
Its drag-and-drop editor will enable you to add dynamic content blocks.
Segmentation
Omnisend allows you to segment your audiences based on their shopping behavior and send personalized messages for better conversion.
It allows you to filter your contacts based on a variety of transactional events as well.
Popups and forms
Omnisend offers mobile-optimized pop-up forms to capture your eCommerce store visitors' information.
Besides, its in-built form templates are responsive and mobile-friendly.
Reports
Omnisend generates reports on various KPIs to help measure the effectiveness of your marketing campaigns.
It helps keep tabs on sales, leads generated, and a lot more.
Channels
Omnisend offers tools for various channels, including SMS, email, and more — all on a single platform.
It ensures that your eCommerce business can reach a wide range of audiences across channels.
Not happy with HubSpot? Take a look at our blog post introducing the top HubSpot competitors.
Why Do People Switch from Omnisend?
The first drawback is that Omnisend explicitly serves the needs of eCommerce businesses.
All its automation tools are tailored for eCommerce use cases. So, companies in other industries may not be able to take full advantage of what Omnisend has to offer.
Also, there are quite a few other issues. Just take a look at what users have said about Omnisend: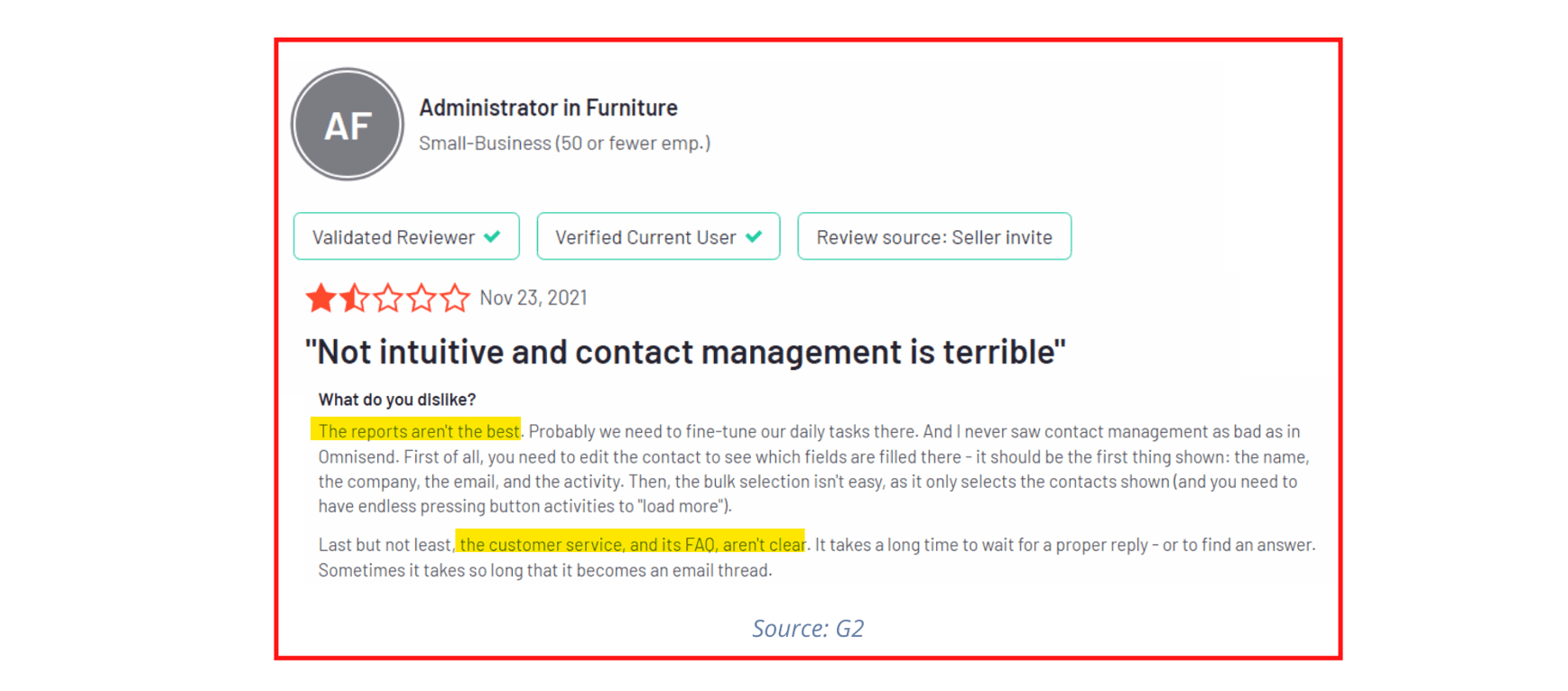 Besides, Omnisend pricing plans may not be the most attractive for small businesses.
Omnisend Pricing
There are three plans, including Free, Standard, and Pro.
The Free plan allows you to send 500 emails in a month and add 250 contacts.
The Standard plan is priced well, starting at just $16 per month for up to 500 contacts.
For more functionality, you will have to upgrade to Pro, which starts at $150 per month for up to 10,000 contacts.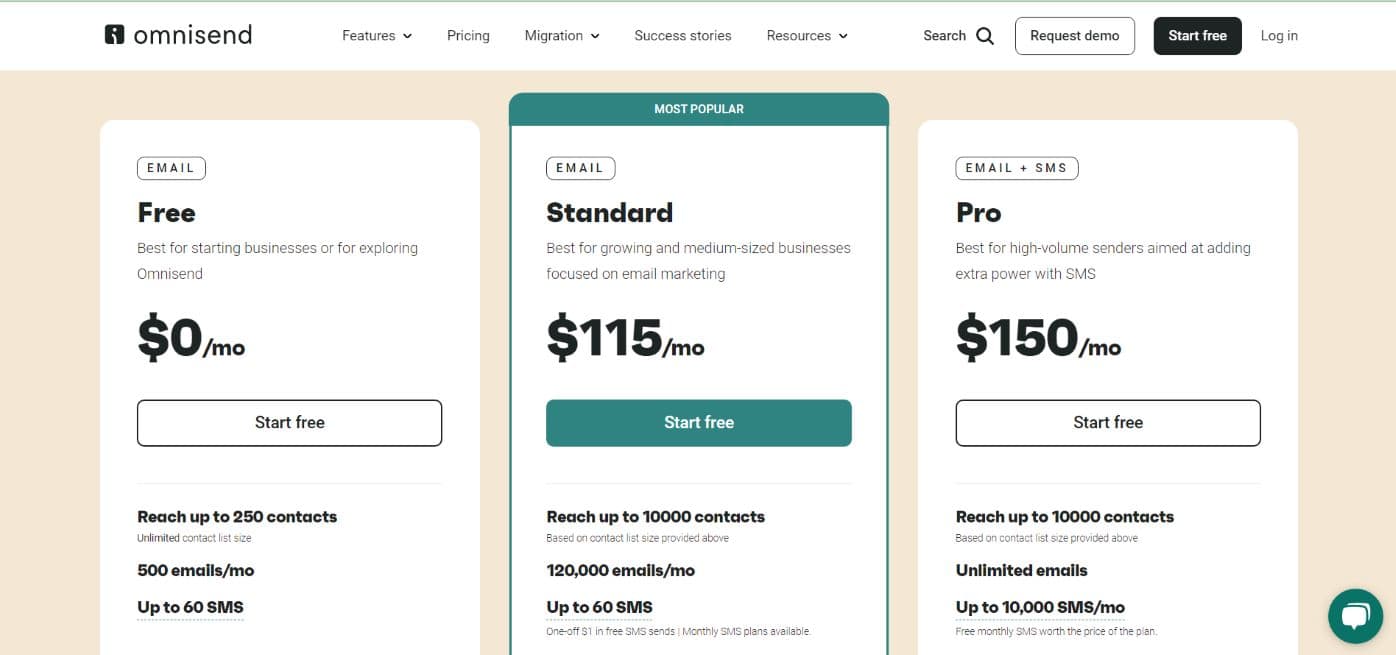 The Best Alternatives to Omnisend
Here are the best alternatives to Omnisend for email marketing solutions.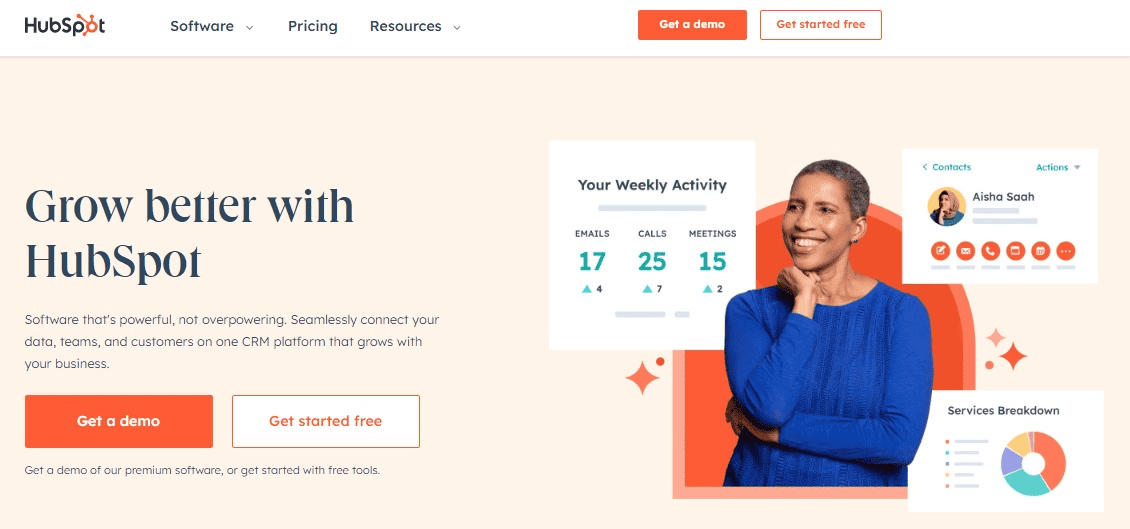 HubSpot is one of the popular marketing automation tools.
It offers many features for increasing conversions and sales with its inbound marketing toolkit.
Features
Let's look at HubSpot features in detail.
Marketing automation
With HubSpot, you can automate your sales and marketing activities. It has a feature called Smart Campaigns which helps to build high-quality leads that are ready to be nurtured at every stage of the buyer's journey.
You can also set up automated workflows depending on certain conditions like an abandoned cart or email response.
Lead nurturing
HubSpot allows you to nurture your potential leads with lead scoring by tracking their website visits, interactions, social shares, form submits, etc., based on pre-set parameters.
You can use these scores to prioritize your sales efforts and feed your sales team with high-quality leads.
Email marketing
HubSpot's email platform helps you send personalized emails based on each recipient's preferences. You can even track how many of them have opened the email, clicked through links, forwarded it to others, etc.
This gives you a complete insight into what is working for you and what isn't.
HubSpot also offers tools like auto follow-up sequence after an event or activity to get more conversions.
Content marketing
HubSpot has content creation features to make your blog posts interactive and engaging.
With its SEO toolkit, you can research keywords for ranking higher in Google search results while optimizing content for better engagement on social media like Facebook or Twitter.
It also has an in-built tool to measure your content's performance.
Pricing
HubSpot's pricing plan starts at $45 per month for basic features but can go all the way up to $3,600 per month for enterprise features with 10,000 contacts.
It offers a free plan, but most people need a paid plan to get anything done.
Besides, you also have to pay for onboarding, which depends on the plan. The Professional plan onboarding fee is $3,750 and the Enterprise plan onboarding fee is $12,000!

Pros
Free CRM like EngageBay for managing contacts, leads, and customers efficiently
Landing page creator with drag-and-drop option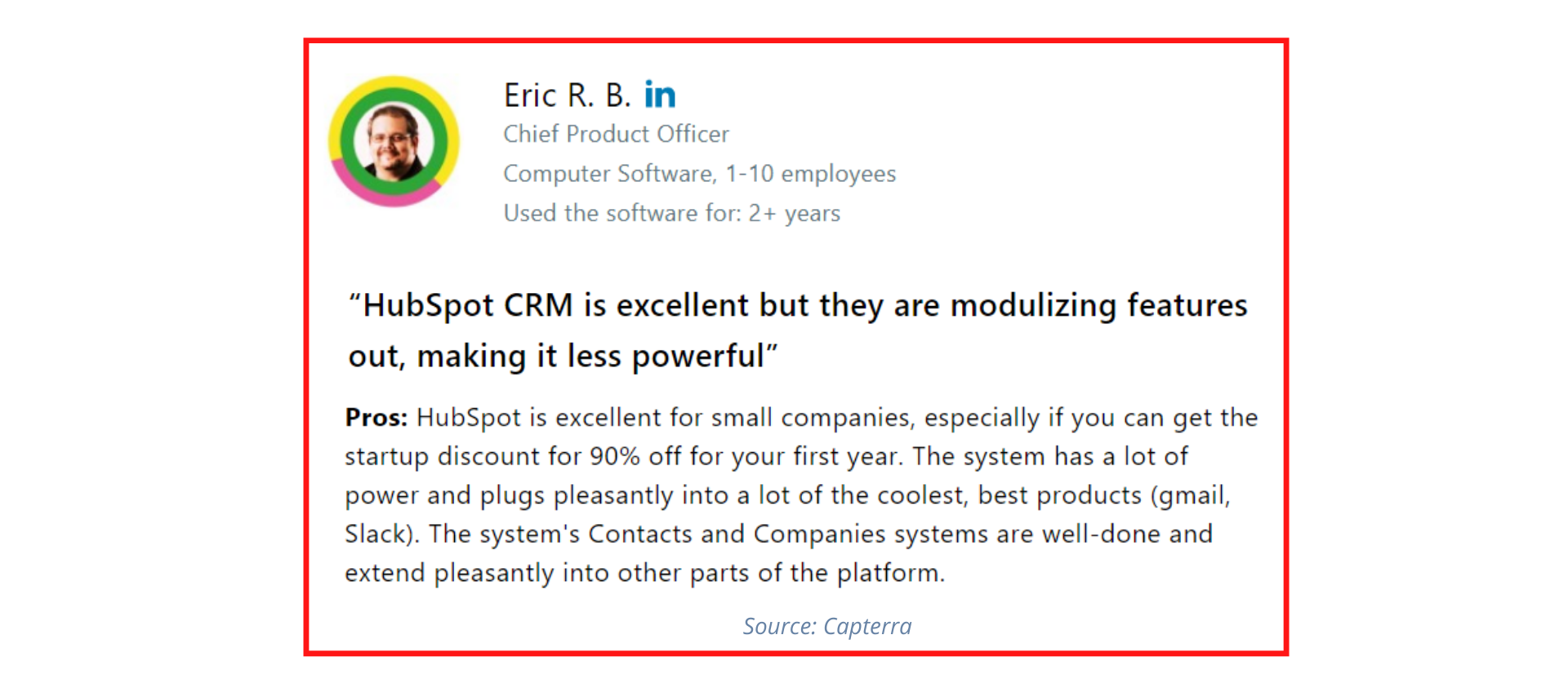 Cons
No phone support
Limited integrations with third-party tools
Very expensive for a full-fledged pack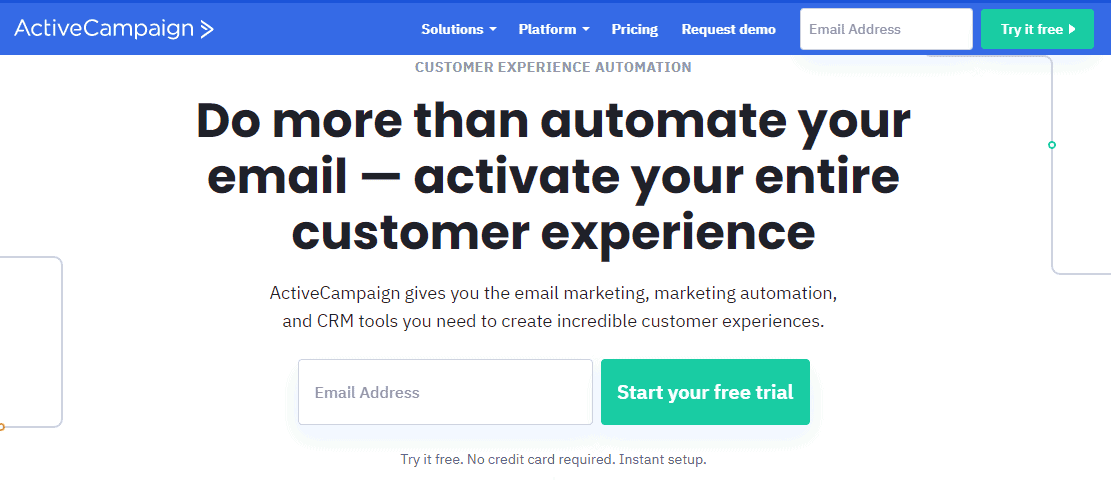 ActiveCampaign is one of the best Omnisend alternatives. It offers a wide range of tools for the entire customer journey.
ActiveCampaign has a combination of three automation tools — email marketing, marketing automation, and CRM.
Besides, it has dedicated solutions for different industries — eCommerce, B2B companies, and digital businesses.
Features
Let's take a look at ActiveCampaign features in detail.
Email marketing
ActiveCampaign allows you to broadcast a single email to your entire contact database, or you can set up automated emails for triggered actions.
You can also easily personalize your emails for better conversion rates.
Marketing automation
You can set up automated workflows using ActiveCampaign's drag-and-drop builder.
Furthermore, you can segment your contacts to send targeted emails or messages.
CRM and sales automation
ActiveCampaign helps you store your customer data and prioritize leads based on their browsing behavior.
Besides, it gives you a centralized view of all your contacts — their address, contact information, and the entire history of interactions with your business.
Customer support
ActiveCampaign gives you a quick overview of the history of subscribers as and when they reach out to you. This helps predict the customer's queries.
In other words, it aims to help enhance the customer experience.
Pricing
ActiveCampaign has four paid plans to choose from.
The basic plan 'Lite' starts from $9 per month for 500 contacts.
It offers you email and chat support, email marketing with unlimited emails, and newsletters. It doesn't come with landing pages.

For landing pages and SMS marketing, you'll need the Plus Plan, which starts at $49 per month for 500 subscribers and $149 per month for 5,000 subscribers.
The Professional Plan starts at $549 per month for 25,000 contacts, and the Enterprise plan comes at custom pricing.
Pros
Reliable online support

Seamless third-party integration

Auto-responders are great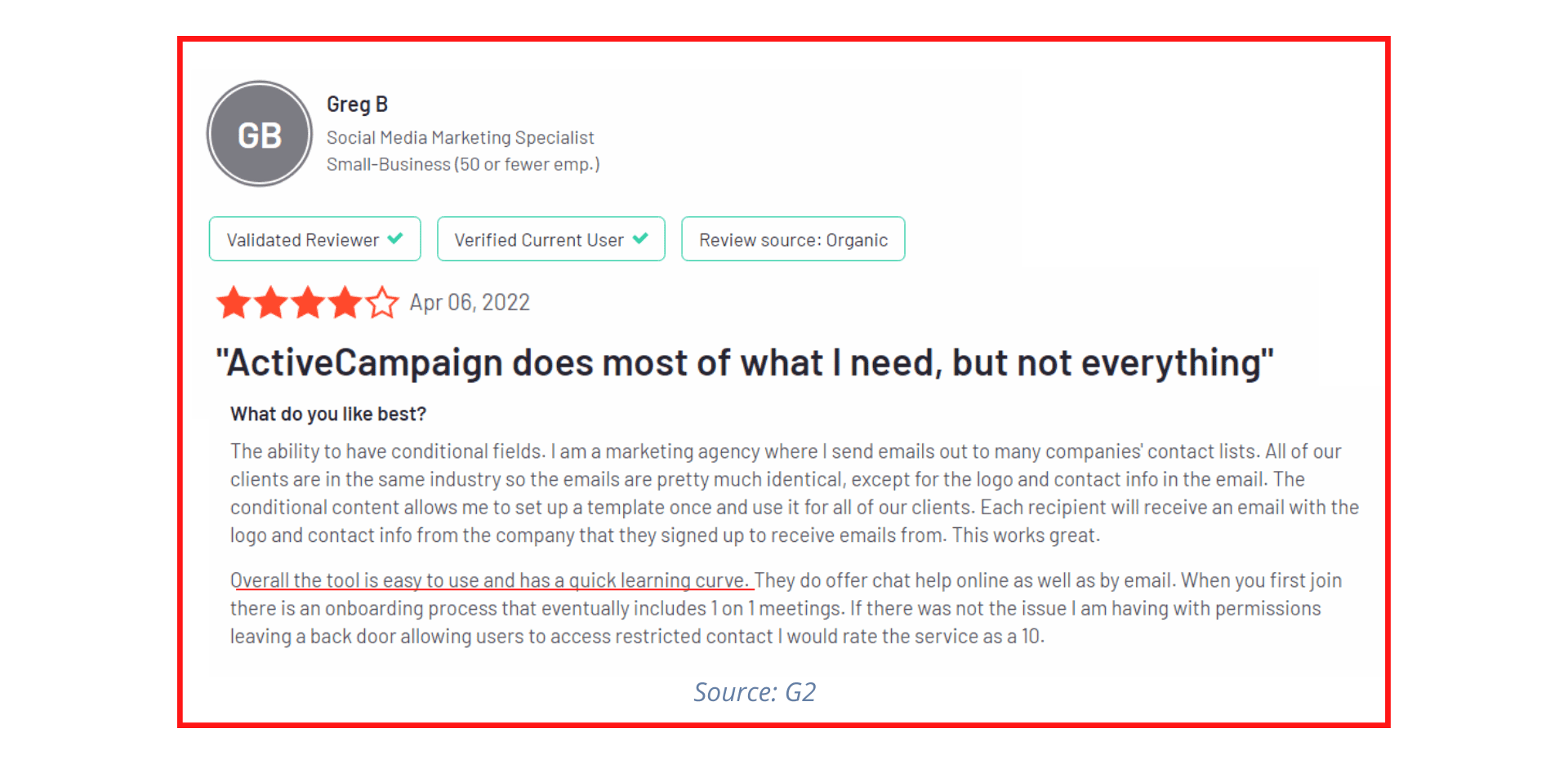 Cons
No free plan

Trial only for 14 days

Not really for beginners
Also read: ActiveCampaign Alternatives You Should Try
Among all Omnisend alternatives, EngageBay is a powerful marketing automation tool that offers a robust set of functionalities.
Considered one of the best alternatives to Omnisend, it meets all the needs of small businesses.
With its free CRM, users can easily pull contacts from anywhere and get started with email campaigns effortlessly.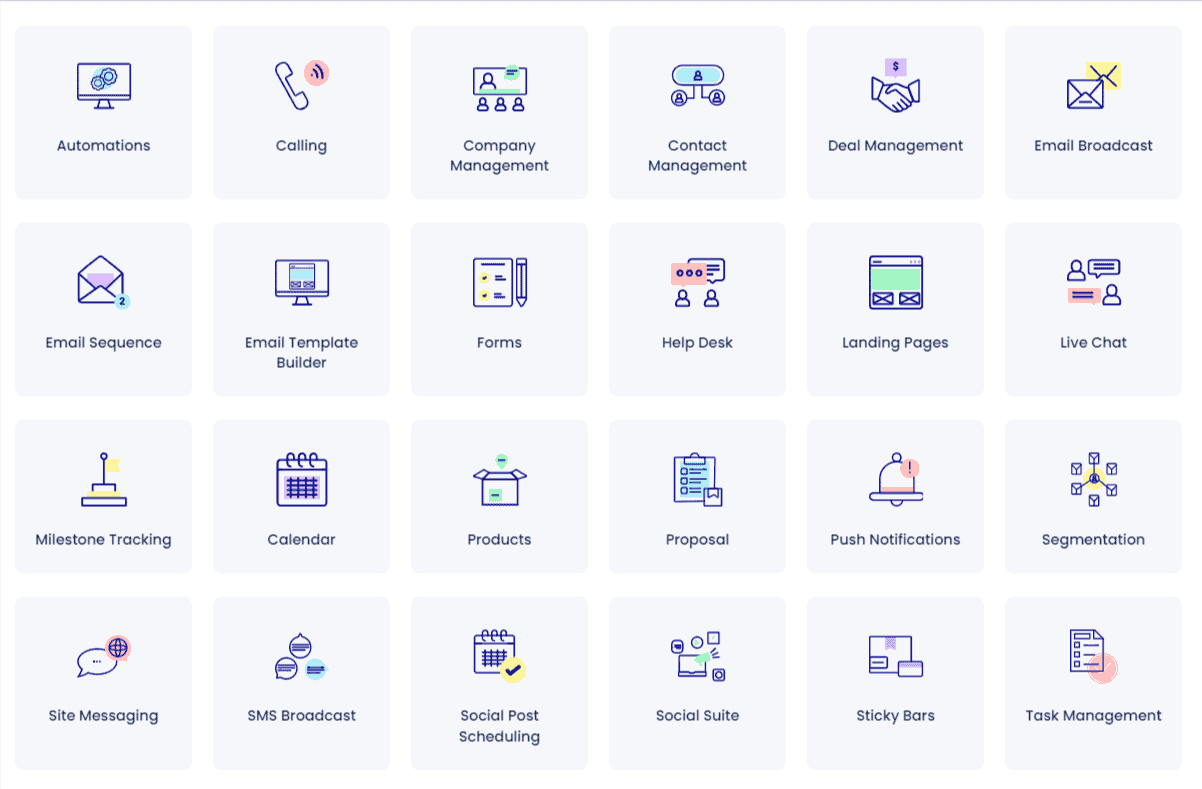 EngageBay has categorized its tools into four categories: Marketing Bay, CRM and Sales Bay, Service Bay, and All-in-one Suite.
Features
Let's take a look at the features EngageBay offers.
Email marketing
EngageBay's email marketing solution comes equipped with several pre-designed templates that can be customized easily.
It allows you to personalize every section of the email.
What's more, you can track your campaigns and analyze them for better results.
Drip emails
EngageBay offers a dedicated tool to schedule and automate your drip email campaigns, saving the business owner so much time and effort.
You can easily send automated follow-up messages by deciding what user action triggers your email sequences.
Landing pages
EngageBay helps build responsive landing pages with its drag-and-drop designer.
You can customize every element to make sure your brand collaterals feel fresh and unique.
Web forms
This Omnisend alternative enables you to capture leads by embedding inline forms.
You can choose from its pre-configured form styles or design one of your own.
There's also website visitor tracking, so you know what your leads are most interested in.
360-degree customer view
EngageBay gives you a holistic 360-degree view of all your contacts.
You can track every piece of information related to them, including the last conversation your salespeople had, customer contact details, browsing behavior, and much more.
Other EngageBay features worth mentioning include push notifications, SMS marketing, video marketing, social media integration, A/B testing, workflow automation, omnichannel marketing, phone support, and more.
Pricing
EngageBay has the best pricing plans, making it accessible to small businesses.
Its free plan has a lot to offer, including email sequences, lead grabbers, landing pages, integrated CRM, and much more.
You can add 500 contacts with your free plan.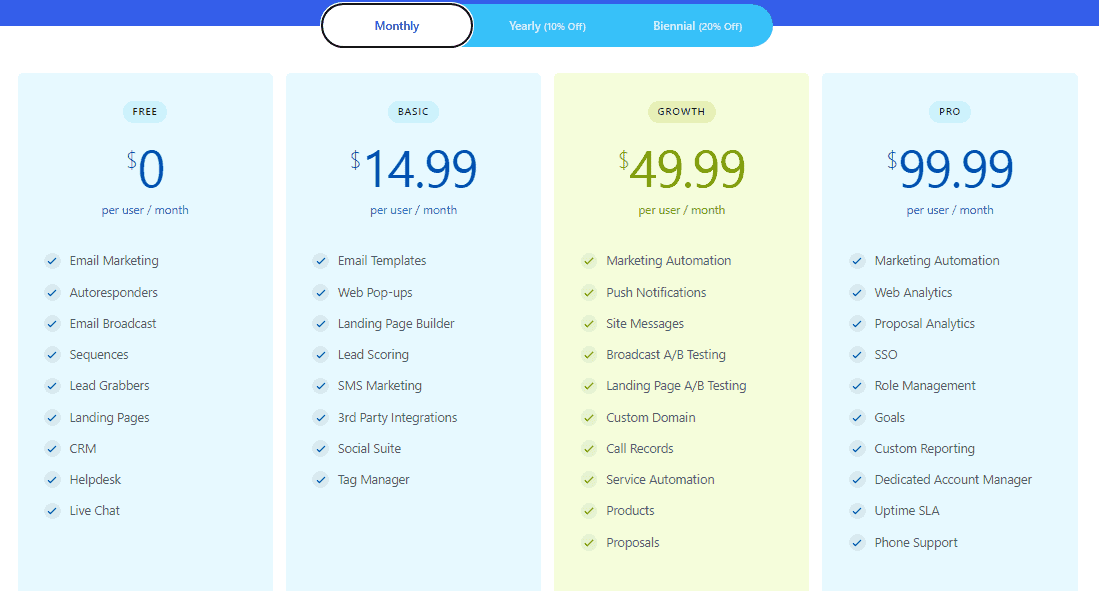 You can upgrade to a paid plan for as low as $11.99 per month and add up to 1,000 contacts.
It includes email templates, web pop-ups, a landing page builder, SMS marketing, and much more.
For $49.99 a month, you get the Growth plan with advanced features like A/B testing for emails and landing pages, full-fledged automation of marketing workflows, a custom domain of your own, custom coding for your emails and landing pages, and website messaging.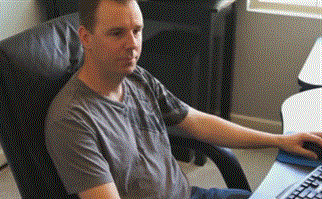 Pros
Free integrated CRM

Easy to use, no learning curve

Free onboarding

Integrated dashboard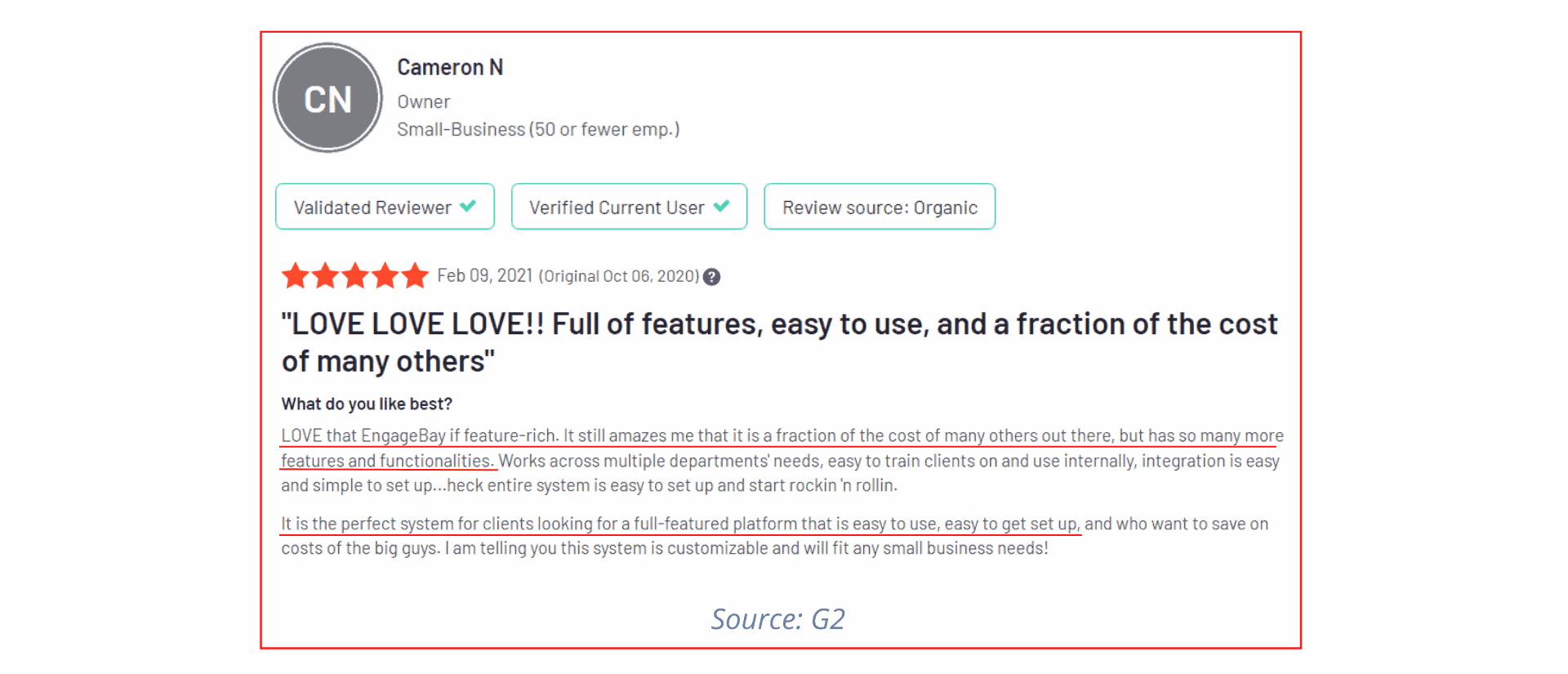 Cons
Can add more email templates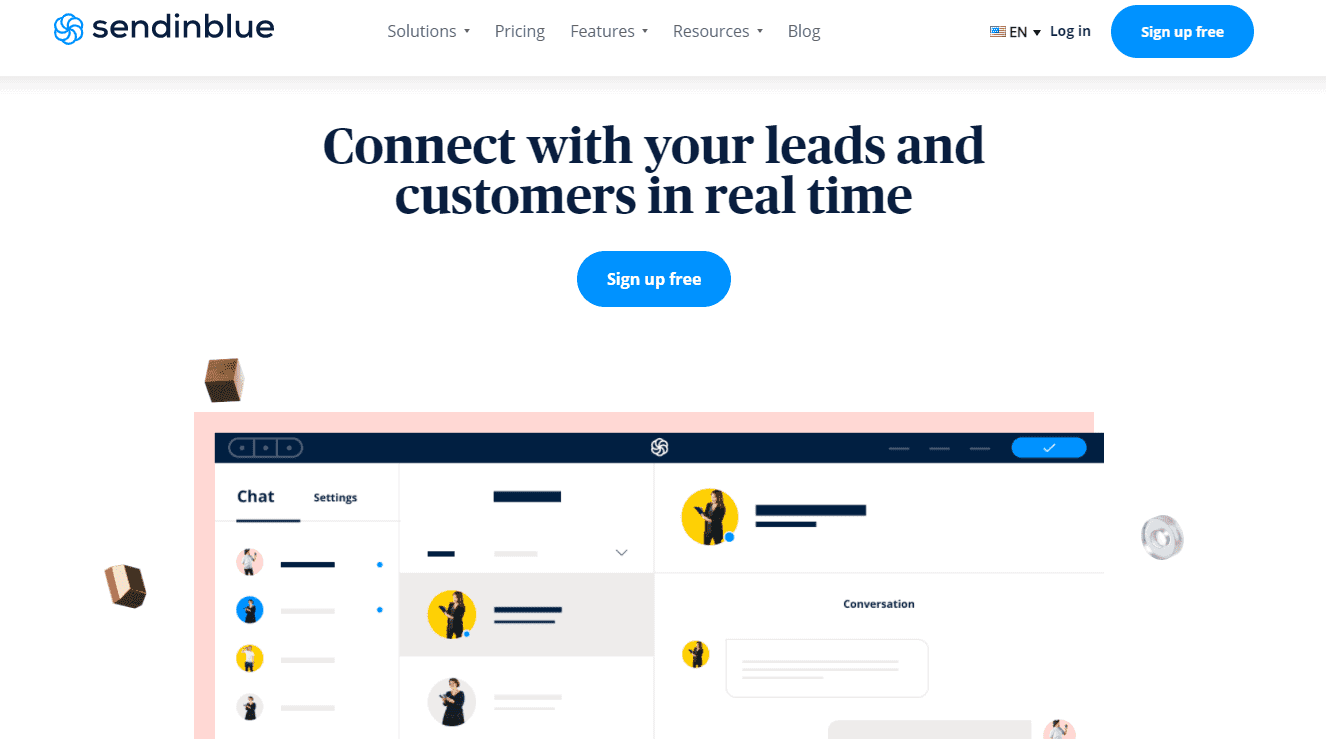 Sendinblue (Brevo) is one of the top-rated email marketing software, and an obvious choice for many people looking for alternatives to Omnisend. It can help build and send newsletters, transactional emails, and marketing campaigns.
After starting its journey in 2012, it has become one of the best email automation tools providing solutions for CRM integrations, lead nurturing, eCommerce marketing, etc.
Features
Let's look at some key features of Sendinblue (Brevo).
Email marketing
With Sendinblue (Brevo), you can create, send, and track your emails. It has features like auto-responders, follow-up messages for unsubscribes or busy subscribers, etc.
You can also segment your list based on contact history to increase open rates and click-through rates.
It also has a bulk email sender to help you send personalized emails through its transactional email tool.
Lead nurturing
Sendinblue (Brevo) lets you track your leads' preferences with lead scoring. It offers tools for list building, A/B testing, and dynamic content insertion.
You can also use it to set up drip campaigns based on subscriber behavior or interactions during different stages of the buyer's journey, like an abandoned cart or post-purchase follow-up messages.
With Sendinblue's smart inbox tool, you can prioritize your high-priority contacts and engage with them first.
Growth hacking
With Sendinblue (Brevo), you can perform hyper-personalized growth hacks like configuring special autoresponders for VIP customers.
Pricing
Sendinblue (Brevo) offers four types of pricing plans — Free, Lite, Premium, and Enterprise.
The free plan lets you send up to 300 emails a day, but doesn't offer much else.
For emails with your own branding or to remove Sendinblue (Brevo) branding, you need the Lite plan with add-ons. That starts at $37 a month, paid yearly.
Most users would need the Premium plan, with landing pages, phone support, marketing automation, and so on. This plan starts at $65 a month.
For the Enterprise plan, custom pricing applies.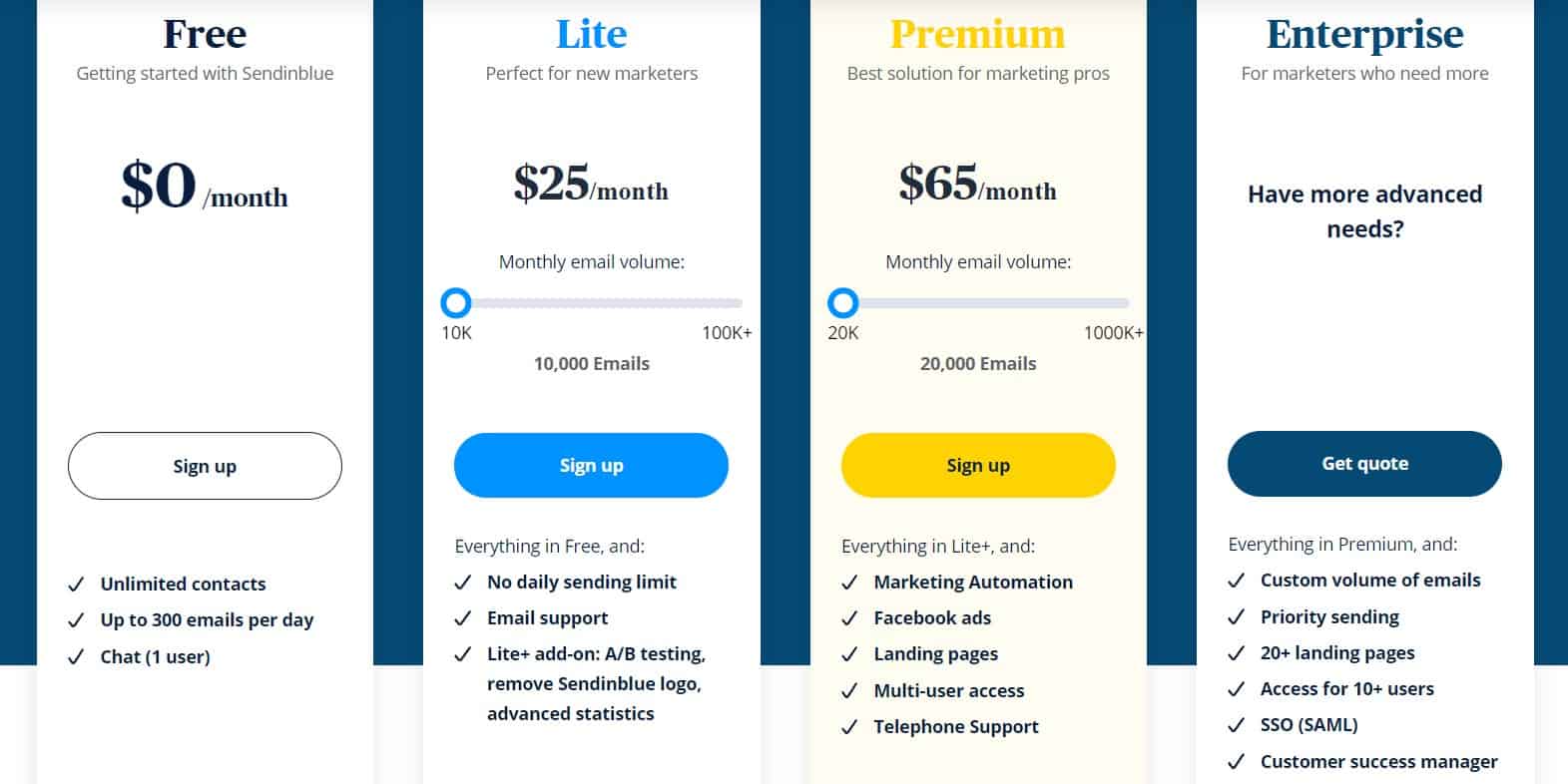 Pros
Real-time analytics to track campaigns
Easily customizable emails
Automatic follow-up tools

Cons
No phone support in the starter plans
Can get expensive when you scale past 10,000 emails
No landing pages or A/B testing in the starter plans
Another Omnisend alternative is Drip. It enables you to run and automate various email and SMS marketing playbooks.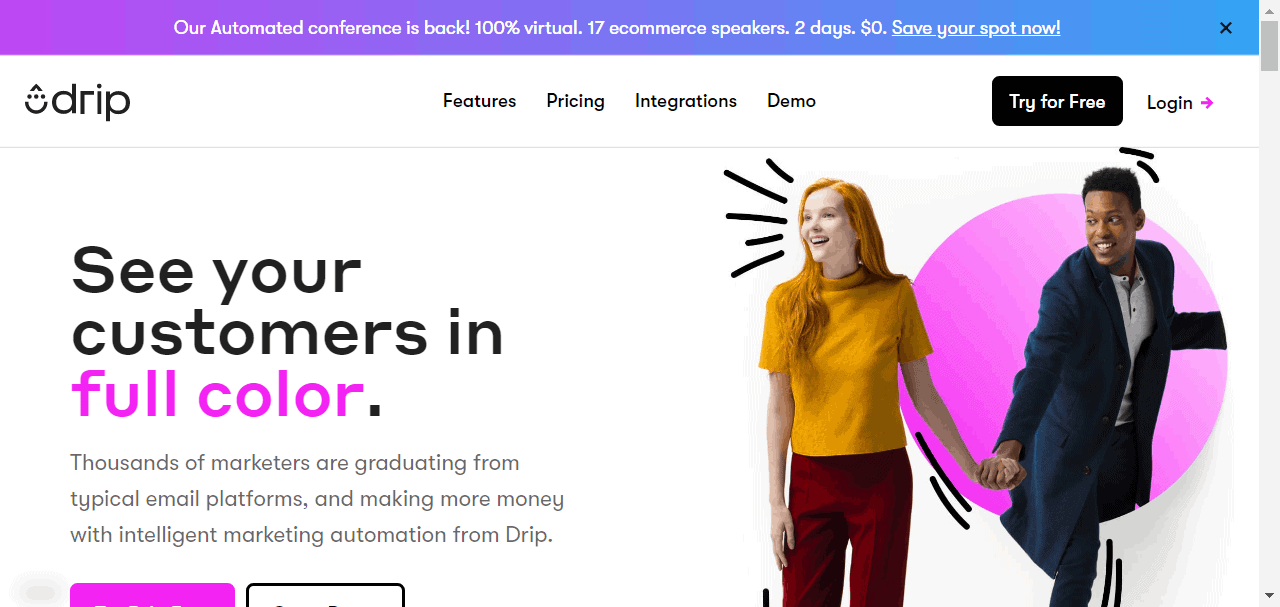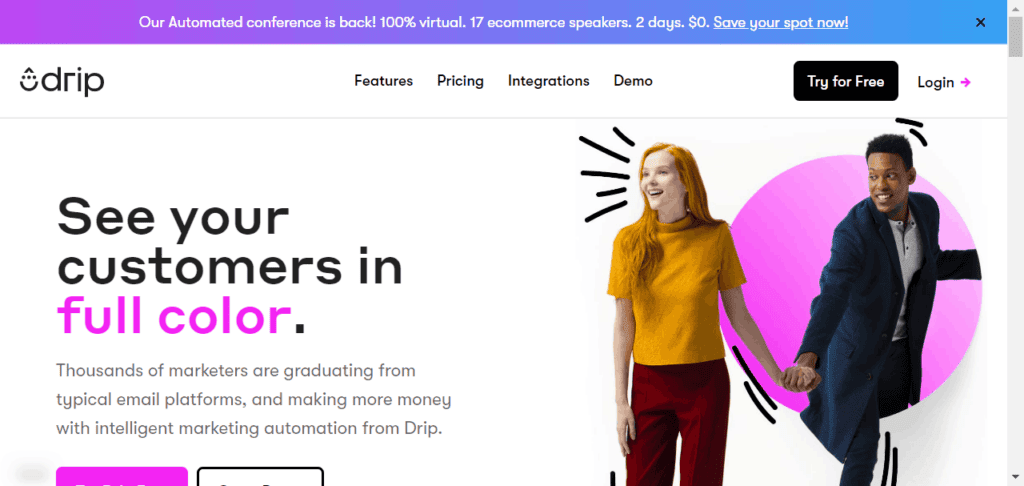 Drip offers a range of tools that help through the entire buyer journey — from attracting prospects to nurturing leads and customer acquisition.
Features
Let's take a look at Drip's features now.
Email and SMS automation
This Omnisend alternative offers pre-built email templates that can be easily customized.
It enables you to send professional-looking emails in just a few simple steps.
Customer Data
Drip offers you tools to store your customer data and use that information to build a long-lasting relationship with your customers at scale.
It collects enough data to help you personalize the experience based on visitors' browsing activities and engagement.
Personalization
Drip's personalization tool allows you to automatically engage with visitors at critical moments to increase the chances of conversion.
You can also personalize your messages using tags, events, and other custom fields.
Segmentation and reports
Drip allows you to segment your audience by various filters and run your campaigns effectively.
Moreover, you can even generate reports on various metrics to keep track of your marketing progress.
Pricing
Drip pricing starts at $19 for 500 contacts. You can also use its free trial, but it lasts only 14 days.
The pricing is based on a sliding scale, so it goes up as you add more contacts.
If you scale up to 20,000 contacts, you'll pay $289 a month, and that's without SMS support.
The email plan features include a visual email builder, API, email list segmentation, multichannel automation, and more.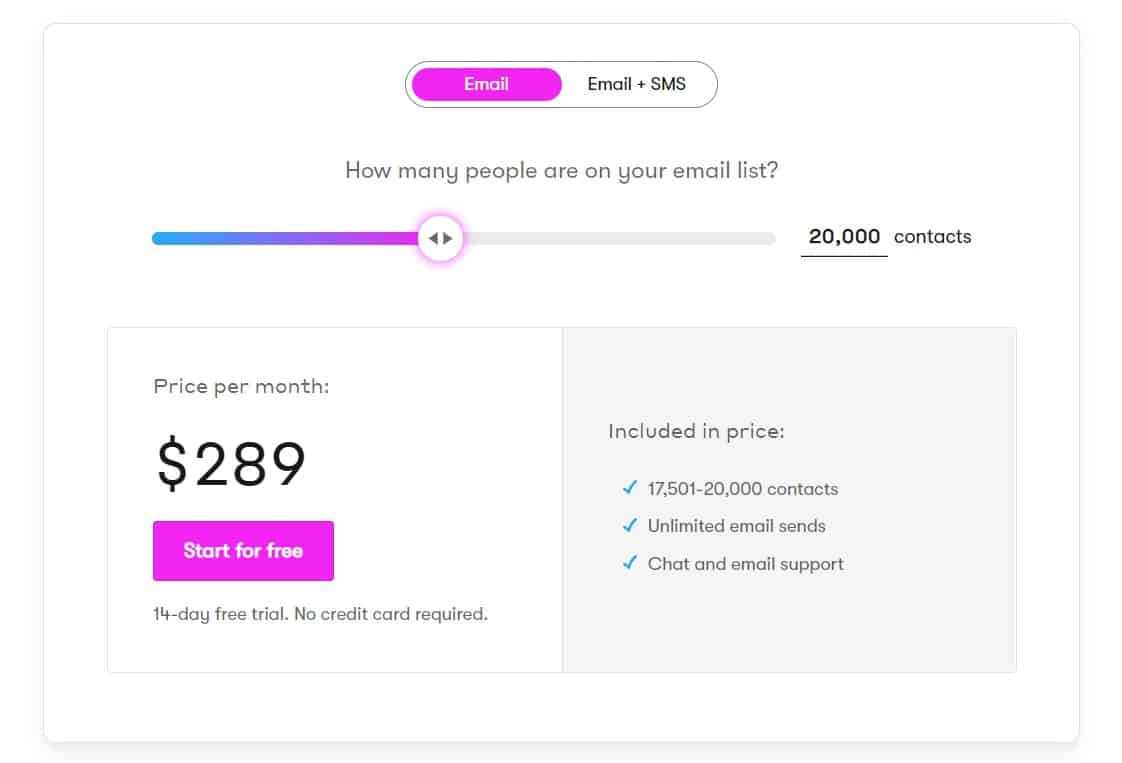 Pros
Simple to use

Easy integration

Reliable support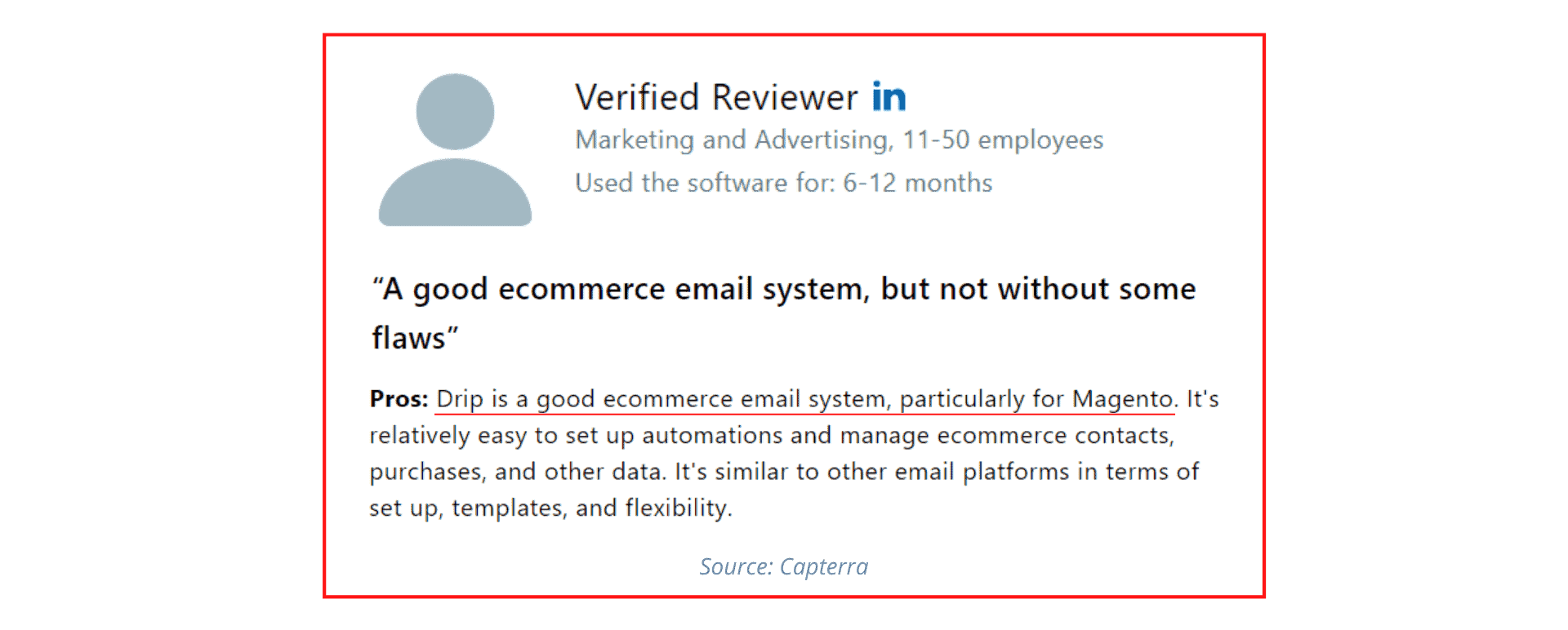 Cons
A lot of bugs

The reporting tool can be improved
GetResponse is a marketing automation platform that helps businesses build targeted subscriber lists. You can send high-impact newsletters, video emails, and follow-up campaigns.
It also provides solutions for lead generation, customer engagement, and conversion. That makes it one of the top alternatives to Omnisend.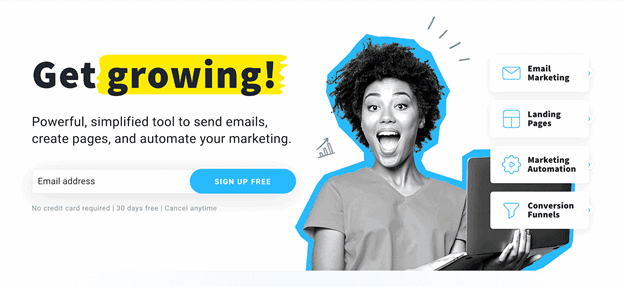 Features
Here are some of its key features.
Marketing automation
Using the GetResponse marketing automation tool, you can create a meaningful experience for your customers by sending personalized messages.
It sends out automated product recommendations based on the customer's purchase history.
It also allows you to set up an automated workflow.
Email marketing
GetResponse's drag-and-drop email creator allows you to create and design your emails easily.
You can schedule your emails and set triggers to send them when an action occurs.
Besides, you can preview your emails on desktops and mobile devices before hitting the send button.
Paid ads
GetResponse helps you run targeted campaigns to grow your email lists.
You can even target existing subscribers to sell your product or service or locate new leads with similar interests by running paid ads.
Webinars
With its easy-to-use webinar builder and scheduling capability, you can easily set up an event.
You can even customize your website URL.
Pricing
GetResponse offers four pricing plans — Free, Basic, Plus, and Professional.
For $15 per month, you can get email scheduling, unlimited landing pages, autoresponders, basic audience segmentation, and more. However, that's only for 1,000 contacts.
The pricing will triple even for the Basic plan if you add up to 10,000 contacts.
If you have more contacts and you'd like advanced features like marketing automation, support for creating webinars, lead scoring, tags, sales funnels and so on, you'll need the Plus plan, which will cost $125 a month for up to 25,000 contacts.
GetResponse can be a great Omnisend alternative if your requirements are met through the Basic or Plus plan.
The Professional plan offers unlimited automations and sales funnels, and also support for eCommerce stores, but it can cost in the ballpark of $500 a month.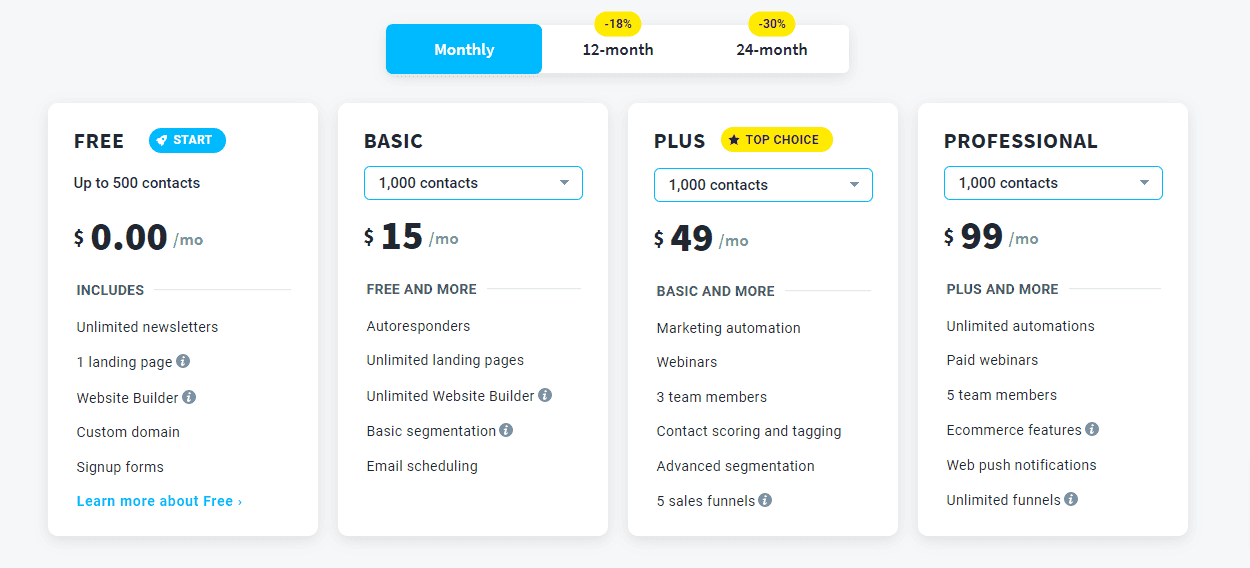 Pros
User-friendly and intuitive interface

Detailed reporting feature

A/B testing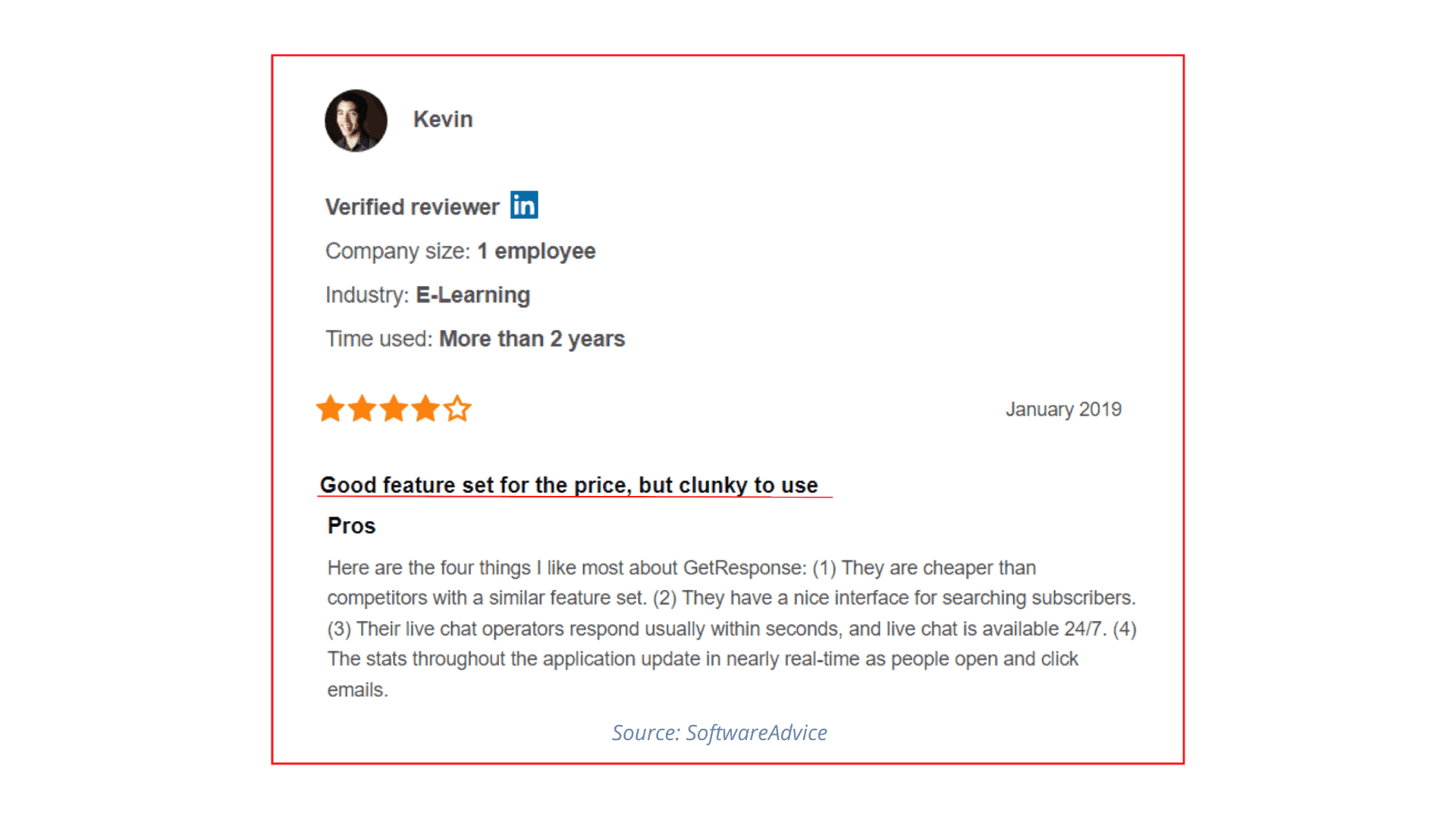 Cons
No phone support

No free version

No free CRM
Also read: 5 GetResponse Alternatives You Should Try in 2023
Mailchimp is an all-in-one marketing tool that was recently acquired by Intuit.
From creating a website to designing marketing campaigns and automating email sequences, Mailchimp can do it all. Besides, it offers insights to measure the effectiveness of your email campaign.
If price is no problem, Mailchimp can be a great alternative to Omnisend.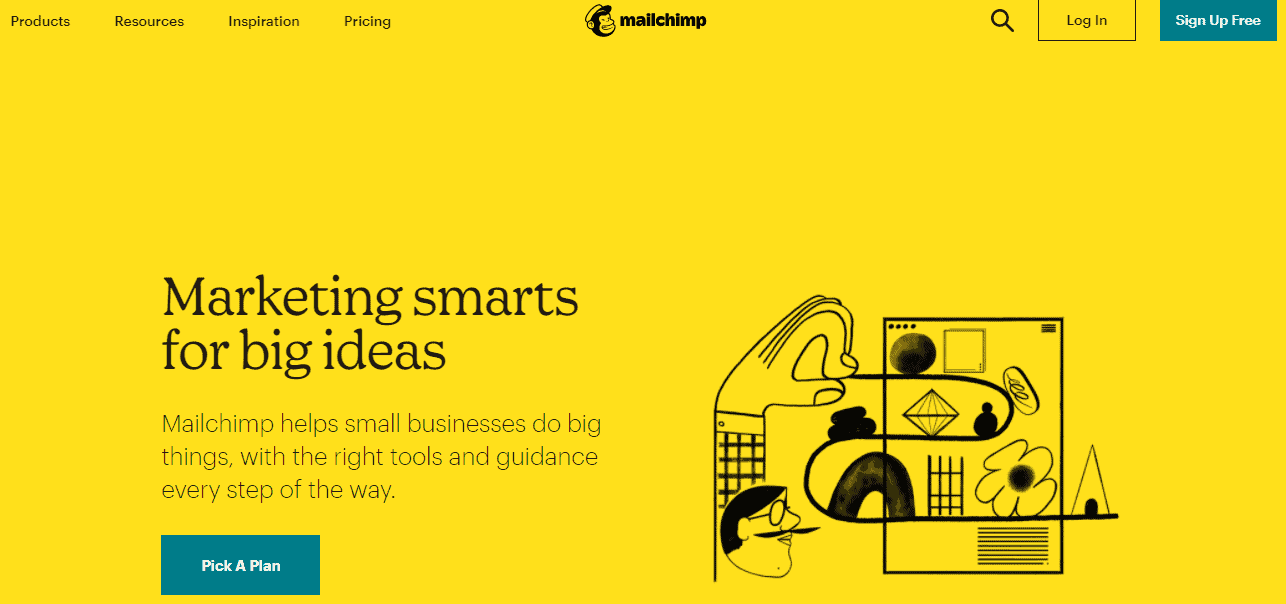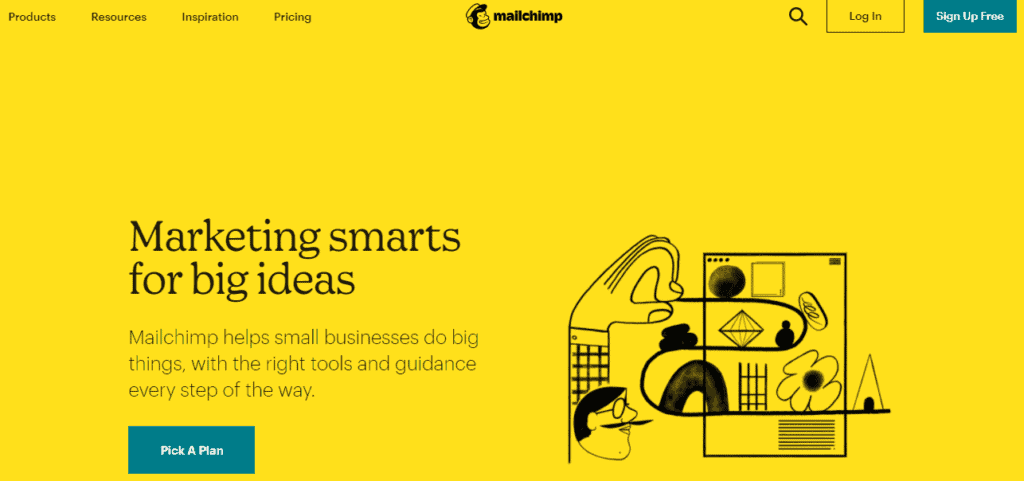 Features
Here are some key features of Mailchimp.
Contact management
Mailchimp offers tags to keep your contacts organized based on interaction, browsing activities, and other essential factors.
It automatically assigns tags and creates a group.
Email marketing
Just like EngageBay, Mailchimp allows you to automate email sending based on different triggers.
For instance, you can automate sending personalized, welcome emails or abandoned cart emails.
This ensures that you send the right message at the right time and achieve better conversion rates.
Integrations
Mailchimp offers quick integrations with business apps like WooCommerce, BigCommerce, ShopSync, Magento, Zapier, and more.
It also enables creating an omnichannel marketing experience for your customers.
A/B testing
Mailchimp eliminates the guesswork and lets you test what's working for your audience and what's not.
You can experiment with specific audience segments by trying out different subject lines, images, layouts, and much more.
Surveys
Mailchimp surveys allow you to collect data on demographics, customer satisfaction, and so on.
You can choose which contacts get the surveys and apply tags based on their responses.
Moreover, you can easily connect survey forms to email and other forms of communication.
Pricing
Mailchimp has a total of four plans to offer, including the free version and three paid ones.
You can use the free plan if you don't mind sending emails with Mailchimp branding, for up to 2,000 contacts, with a monthly limit of 10,000 emails.
You can upgrade the plan to Essential for $13 per month and get extra features like email templates, custom branding, A/B testing, and 24/7 email and chat support.
Mailchimp is an excellent Omnisend alternative as long as you can meet your needs from your Essentials plan.
The Premium plan can get quite expensive, starting at $350 a month for up to 10,000 contacts.

Pros
Lots of resources to learn from

Responsive support team

Good integrations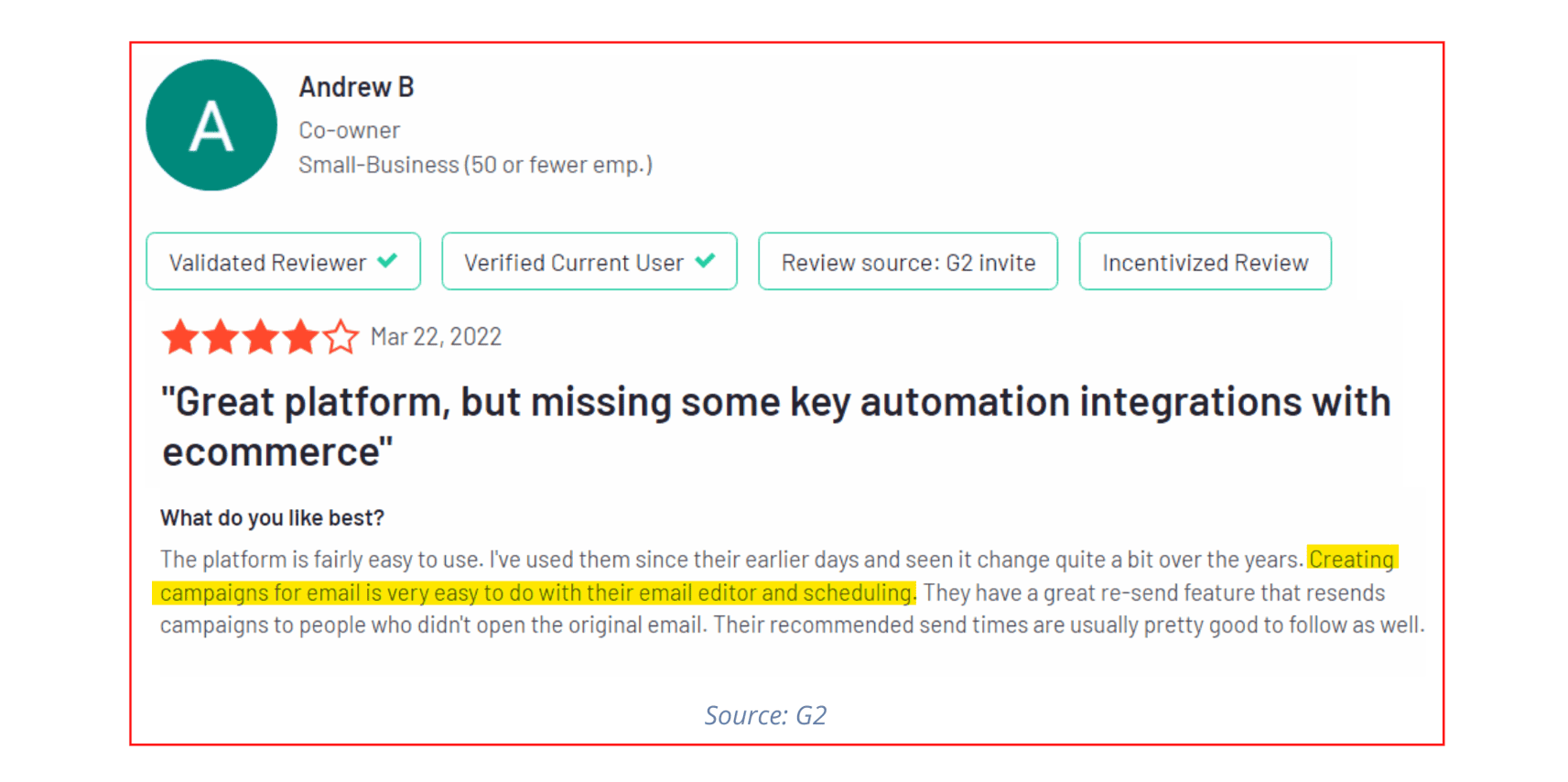 Cons
The premium plan is not affordable for a small business

Analytics can be improved
Read also: The Top Mailchimp Alternatives and Why You Should Consider Them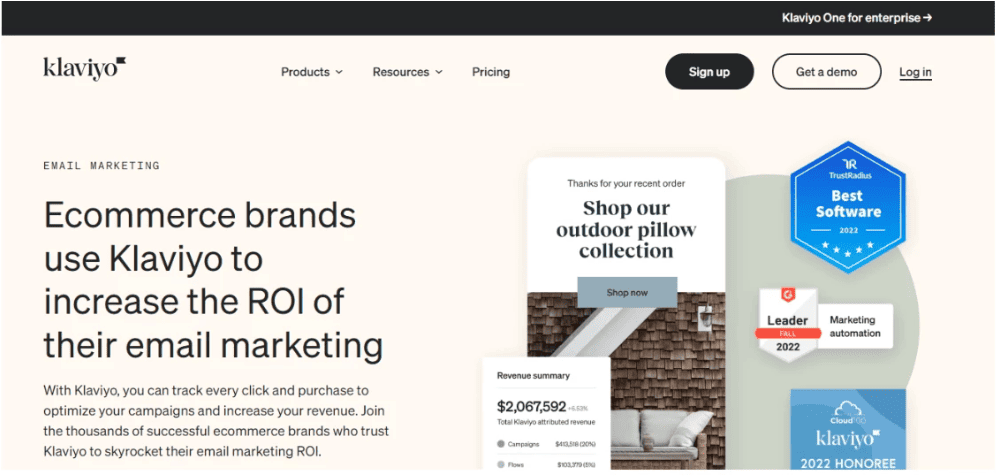 Both Omnisend and Klaviyo are specifically built for eCommerce marketing. They have similar sets of tools and are popular for a vast range of third-party integration. However, there are small gaps between Omnisend and Klaviyo that are not apparent at first glance.
For instance, Omnisend has a limited number of templates compared to Klaviyo.
Besides, a small entrepreneur with up to 1,000 contacts may find the Omnisend Pro plan costlier than Klaviyo.
Thus, Klaviyo is considered one of the best Omnisend alternatives for eCommerce brands looking to scale their business.
Features
Here are some of the key features offered by Klaviyo.
Email Marketing
Klaviyo's email marketing tool provides all the necessary features to create effective campaigns, such as real-time data reporting and analytics, contact segmentation, and over 100+ built-in email templates.
SMS Marketing
Using SMS marketing, you can send highly personalized messages to customers based on their actions, such as signing up for a new product or service, delivery status and updates, and any coupons or special offers.
What's more, built-in contact cards ensure that you send messages to the right person and not any random number.
Signup Forms
Klaviyo offers various types of pre-built signup forms, including pop-ups, embedded forms, multi-step forms, and fly-outs, depending on how you want to collect information.
With A/B testing, you can also test how to position forms on your website and gather relevant customer information.
eCommerce Automations
eCommerce automation boasts tools that help you streamline workflows and increase sales in less time.
These include creating complete customer profiles, omnichannel communication, real-time contact segmentation, and dynamic content personalization for email and SMS.
Pros

The platform adds new features for analytics and design regularly

Live sessions are provided to guide teams on how to use the platform

The dashboard is user-friendly and intuitive
Cons

Occasional glitches can lead to losing crucial data

At times, the SMS feature has components that are difficult to configure
Pricing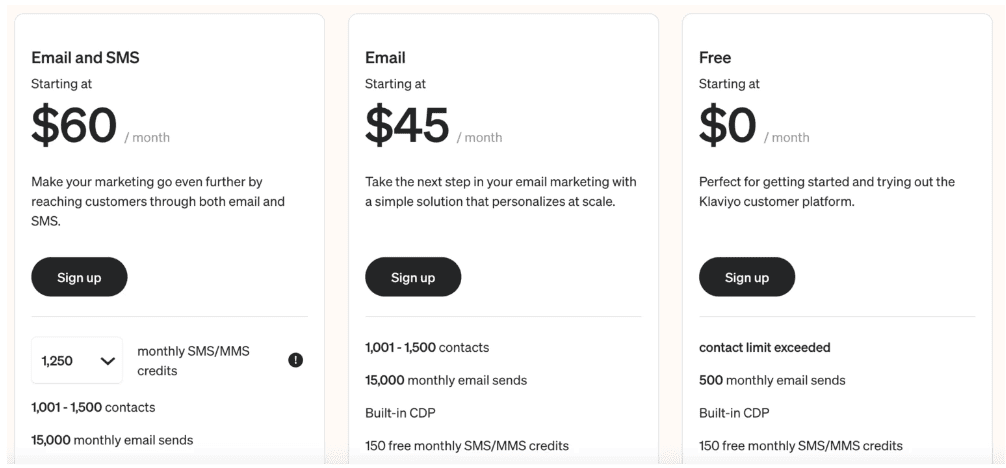 Klaviyo has three pricing models: Free, Email, and Email and SMS.
Free:

Ideal for first-time users, the

Free

Plan provides up to 500 monthly email sends, an in-built CDP, a drag-and-drop automation builder, A/B testing, and email support for the first 60 days.

Email:

Under the

Email

Plan, you can avail of up to 15,000 monthly email sends, 150 free SMS/MMS credits, and email and chat support.

Email and SMS:

With this plan, users can get up to 1,250 monthly SMS and MMS credits, multichannel attribution, personalized product recommendations, and detailed customer profiles.
Read also: Top Klaviyo Alternatives: Propel Your eCommerce Business Growth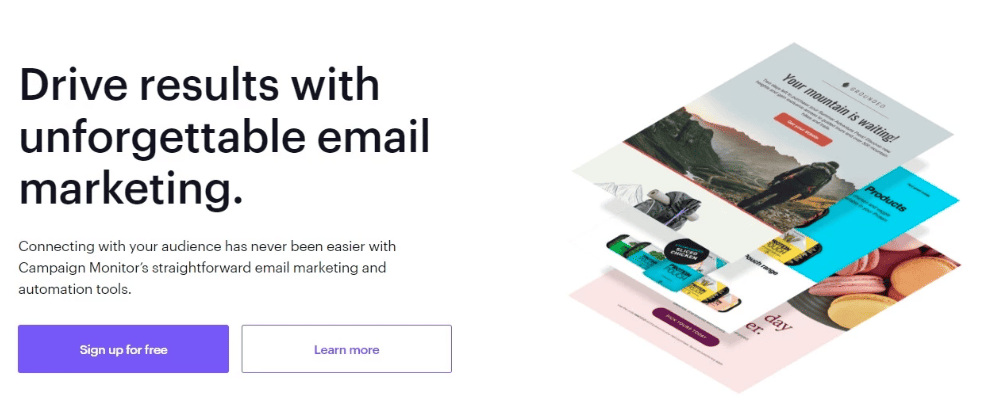 Campaign Monitor, as an Omnisend alternative, is quite popular amongst experienced marketers as it offers advanced segmentation.
At the same time, even new individuals like Campaign Monitor for its easy-to-navigate platform.
It helps them create effective email marketing campaigns with just a few simple clicks.
Features
Below are some of the important features of Campaign Monitor.
Link Review
The Link Review feature automatically scans your emails and detects any broken or outdated hyperlinks.
Transactional Emails
With the transactional emails tool, you can create automated email sequences that can be sent as and when a client undertakes certain actions on your website, such as an online purchase or placing a query.
Analytics
The analytics suite provides a 360-degree view of your customers, including demographics, acquisition, and engagement per campaign.
Integrations
Campaign Monitor is integrated with over 300+ applications, including Salesforce, WordPress, Google Analytics, WooCommerce, Shopify, Unbounce, etc.
Pros

Helps easily create engaging emails

The drag-and-drop interface makes it convenient to embed images, URLs, and other content in emails

Boasts mobile-friendly email templates
Cons

The UI can be difficult to use

It can be time-consuming to resend emails to unread contacts within campaigns

At times, drafts are not saved
Pricing

Campaign Monitor has three pricing models: Basic, Unlimited, and Premier.
Basic:

The

Basic

Plan starts from $9 per month and comes with unlimited users, two-factor authentication, a customizable template library, a drag-and-drop builder, and mobile optimization tools.

Unlimited:

Under the

Unlimited

Plan, you can get features such as A/B testing, real-time reporting analytics, and time zone sending for $29 per month.

Premier:

With the

Premier

Plan, additional tools such as email section locking, advanced link tracking, and send time optimization can be availed for $149 per month.
Read also: 17 Mailchimp Alternatives With Pricing, Comparison Tables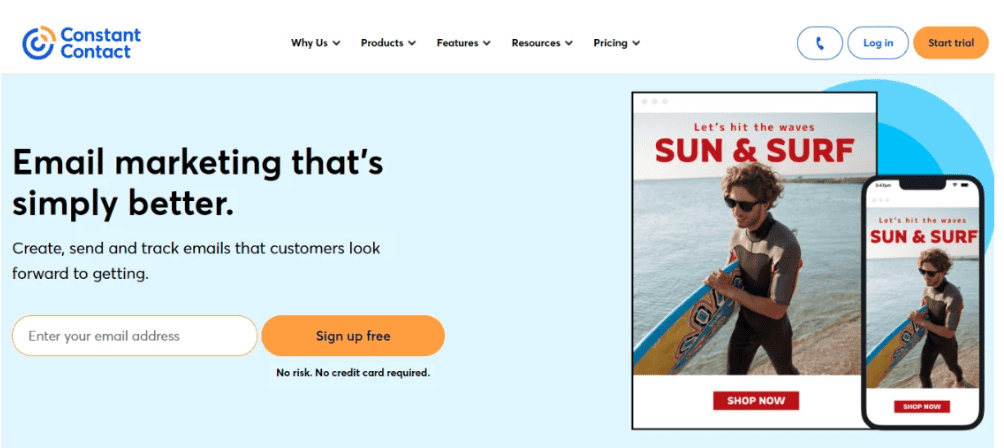 If you are an eCommerce brand looking for various professional-looking email templates, Constant Contact is a good competitor to Omnisend.
Besides, Constant Contact integrates your email campaigns with social media. Whereas, Omnisend is a combination of email and SMS marketing.
Features
Here are a few features offered by Constant Contact.
Event Management
The event management tool enables you to create a customizable registration form, automate communication, track RSVPs in real-time, and collect payments right from the registration page.
Landing Pages
To generate leads, Constant Contact provides built-in landing pages. These landing pages collect relevant customer information that can be used for sending promotions and incentives.
Social Media Marketing
Using social media marketing, you can connect with customers on multiple platforms such as Instagram, Facebook, Twitter, and LinkedIn, design ads with just a few clicks, schedule posting in advance, and respond to comments from the dashboard itself.
CRM
Constant Contact's CRM feature automatically adds all client details to a centralized database, group contacts with account-based marketing, manage deals using the drag-and-drop interface, and connect with existing sales and marketing automation tools.
Pros

Helps create and repurpose existing email templates

The drag-and-drop tool helps onboard new users easily

Quick and efficient customer support
Cons

Extracting data on email sends can be difficult at times

It can be difficult to clear or update existing segmentation lists
Pricing
Constant Contact has two pricing plans: Core and Plus.
Core:

The

Core Plan costs $9.99 per month and has over 100+ pre-built email templates, engagement reporting, live chat and phone support, signup forms, and integrations with Shopify, Etsy, Canva, and WooCommerce.
Plus:

Under the

Plus

Plan, you can avail of advanced tools such as dynamic content personalization, list growth tools, auto-generated customer segments, and in-depth reporting for $45 per month.
Read also: Constant Contact Competitors: Features, Pricing, Pros and Cons [Tables]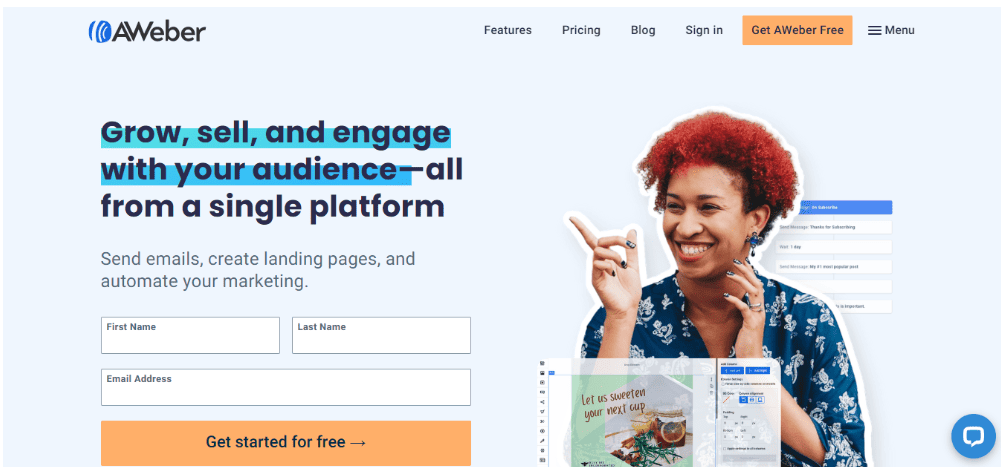 AWeber is an email marketing and automation platform that provides easy-to-use marketing solutions for expanding your mailing list and generating revenue.
Features
Below are some of AWeber's key features.
Pre-Built Email Templates
AWeber boasts hundreds of built-in email templates that can be customized. You can also add stock images for free or design on Canva.
Autoresponders
Autoresponder lets you send emails automatically as and when a user takes certain actions on your website, such as welcome emails, abandoned cart emails, delivery status updates, etc.
Dynamic Content Personalization
Once you segment clients based on various filters, you can create highly targeted and personalized email content suited to their needs.
Split Testing
The A/B split testing feature allows you to test different email subject lines, images, and text, to understand what drives the highest open and clickthrough rates.
Pros

The software is affordably priced for all the customization it offers

Has easy-to-use email templates

Has a great deliverability rate
Cons

The customization tool should be made easier to use
Pricing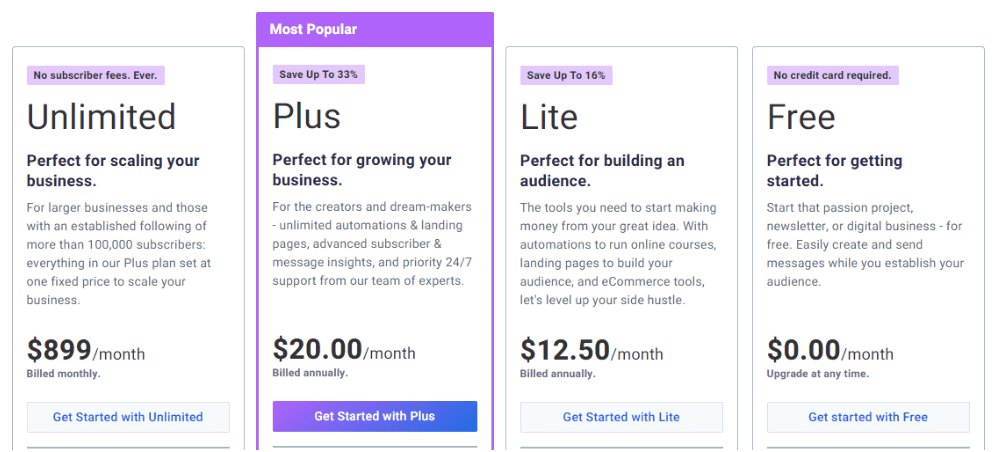 AWeber offers four pricing models: Free, Lite, Plus, and Unlimited.
Free:

The

Free

Plan is ideal for individuals and startups and provides up to 500 subscribers, one mailing list, a landing page, basic email support, and built-in templates.

Lite:

Starting from $12.50 per month, the plan includes unlimited subscribers, email automation, 24/7 support, and advanced message analytics.

Plus:

With the

Plus

Plan, you can avail yourself of advanced reporting and analytics, 24/7 priority support, a full template library, and advanced landing page features for $20 per month.

Unlimited:

Under the

Unlimited

Plan, there are tools such as personalized account management, sales tracking, and AWeber branding removal for $899 per month.
Read also: AWeber Alternatives: Which One Should You Choose?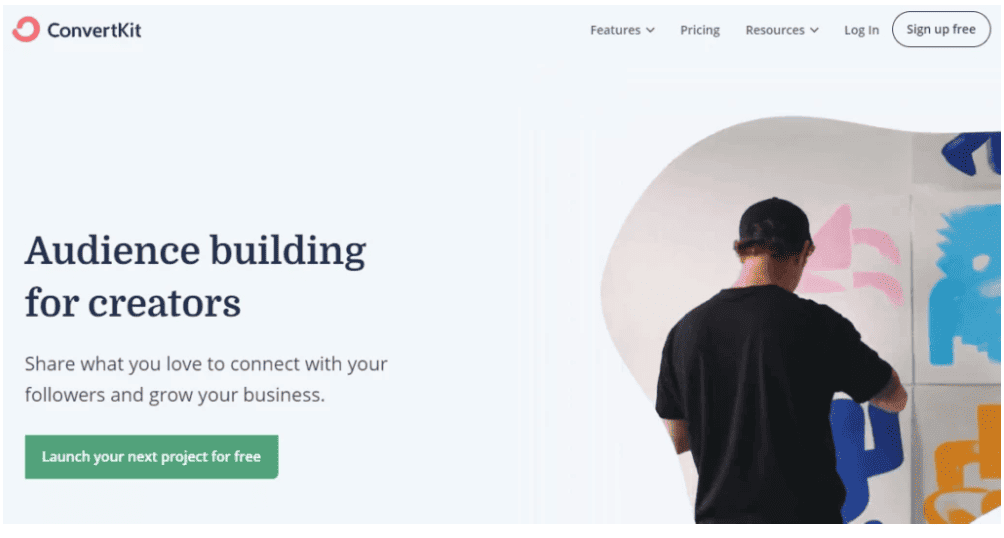 While Omnisend is specifically built for eCommerce brands, ConvertKit caters to digital creators.
You can easily sell your digital products on its platform while growing your subscriber list.
What's more, ConvertKit offers 320 integrations to expand its functionalities.
Features
Let us look at some of ConvertKit's features.
Email Designer
ConvertKit ensures you do not have to worry about the design and focus solely on the content.
Besides, it offers responsive email templates that fit into any device size.
What's more, the email designer feature helps you choose the type of content to include in your emails and the font style, size, and color.
Landing Pages
Built-in landing page templates can be customized with just a few simple clicks and can be made more engaging by adding stock images. You need no coding knowledge. Most importantly, all landing page templates are mobile-friendly as well.
Deliverability
The deliverability feature of ConvertKit ensures that your emails land in the right inbox and not the spam or promotions folder. ConvertKit achieved a delivery rate of 99.73% by sending over a billion messages last month.
Visual Automation
Using the visual automation tool, you can track customer journeys as they progress through the different stages of the sales funnel and identify and address any bottlenecks. It enables you to set event-trigger emails based on predefined criteria with easy visualization.
Pros

Provides a wide range of email marketing services

Only focused on email marketing for creators rather than offering alternate services

High deliverability rate
Cons

Given that ConvertKit only offers email marketing services, you need to integrate it with a large number of third-party applications
Pricing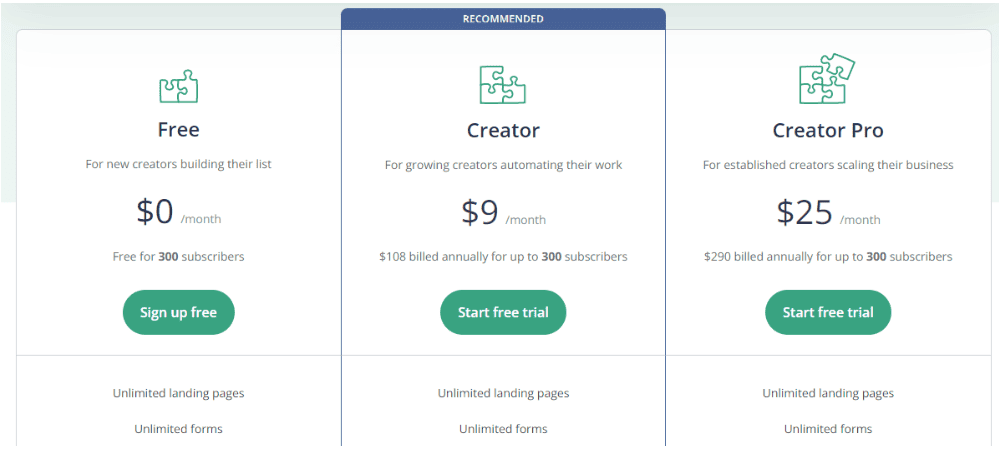 ConvertKit has three pricing plans: Free, Creator, and Creator Pro.
Free:

This plan is free for up to 300 subscribers and includes unlimited landing pages, forms, audience tagging and segmentation, and community support.

Creator:

Starting at $9 per month, the plan comes with live chat and email support, automated email sequences, visual automation builders, and free migration from other tools.

Creator Pro:

Under the

Creator Pro

Plan, users can avail of unlimited team members, a newsletter referral system, subscriber scoring, and advanced reporting for $25 per month.
Is ConvertKit the right choice for your business? Uncover detailed insights about ConvertKit's pricing and features in our detailed blog post.
Read also: 13 ConvertKit Alternatives That Make Sense For Small Business Owners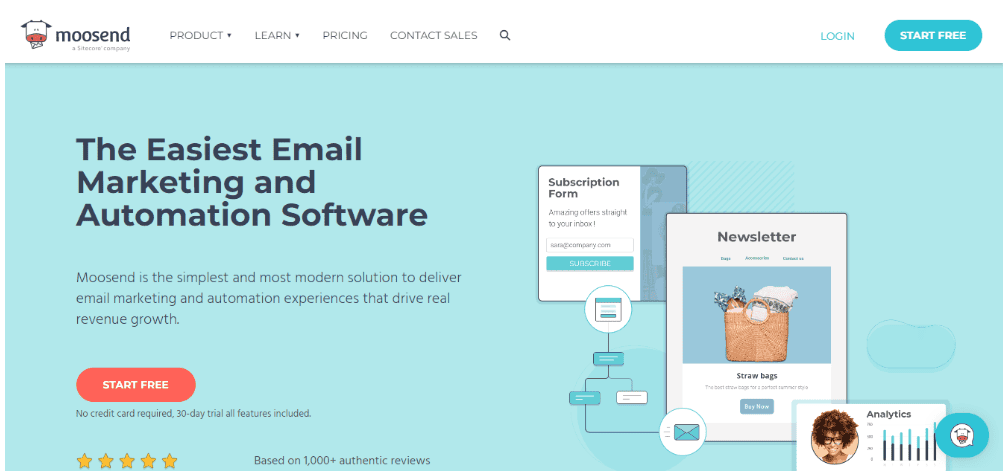 If you are looking for a comprehensive sales and marketing automation platform, Moosend is a tool that you can consider.
Unlike Omnisend, it caters to vast industries and doesn't limit itself to eCommerce brands.
Besides, its automation tool offers numerous triggers to choose from with four different conditional steps.
Features
Here are some of the important features of Moosend.
AI Marketing Automation
With the AI marketing automation feature, you can automatically segment customers based on various filters, send automated reminders about abandoned carts, and provide clickable links to your website within your emails.
Email Newsletters
Using Moosend's HTML drag-and-drop editor, you can create newsletters easily and add images, text, and other media files. Its editor's image picker helps select the right image or GIF that complements your message and catches your subscribers' attention immediately.
Custom Reports
Moosend lets you create customized reports by choosing which metrics to track, filtering them by date, and sharing them in real time. Besides, it allows you to choose from over 40 different insightful widgets to give a unique look to your report.
Audience Management
Audience management entails importing subscribers in bulk from anywhere, monitoring the performance of your mailing lists, segmenting them, and organizing them using tags.
Pros

Provides ready-made, professional-looking email templates

Boasts an unlimited email-sending feature for all plans

Affordably priced
Cons

Does not provide a free plan

In case users don't purchase a plan after the free trial is over, their account is locked automatically
Pricing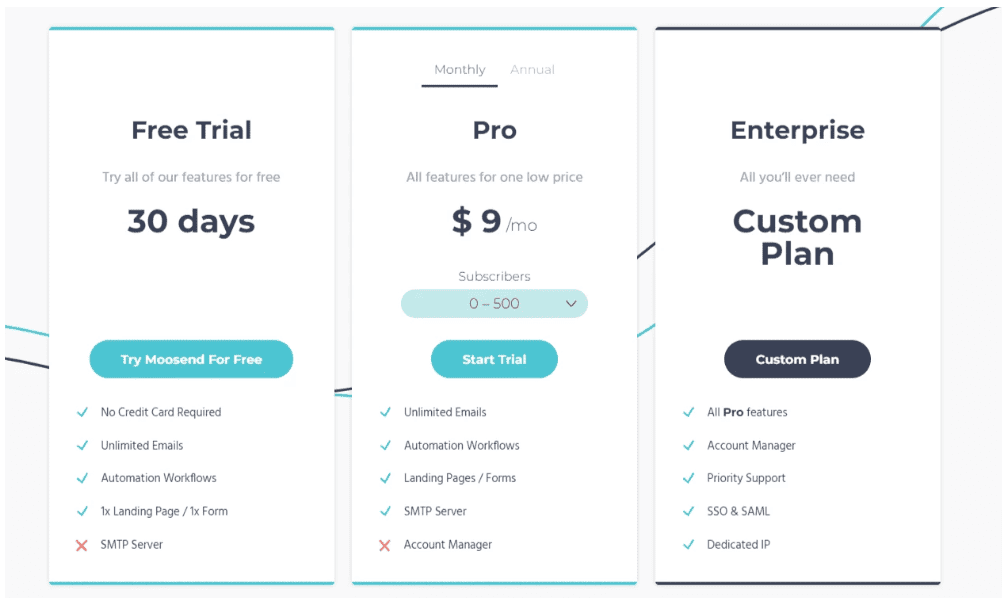 Moosend has three plans to choose from: Free Trial, Pro, and Enterprise.
Free Trial:

The free trial is available for 30 days and includes unlimited emails, automation workflows, and a single landing page.

Pro:

The

Pro

Plan costs $9 per month and includes an SMTP server, unlimited landing pages and forms, unlimited emails, and automation workflows.

Enterprise:

The

Enterprise Plan is customized for each client and comes with advantages like account management, priority support, a dedicated IP address, and SSO.
Read also: 5 Moosend Alternatives That Will Boost Your Small Business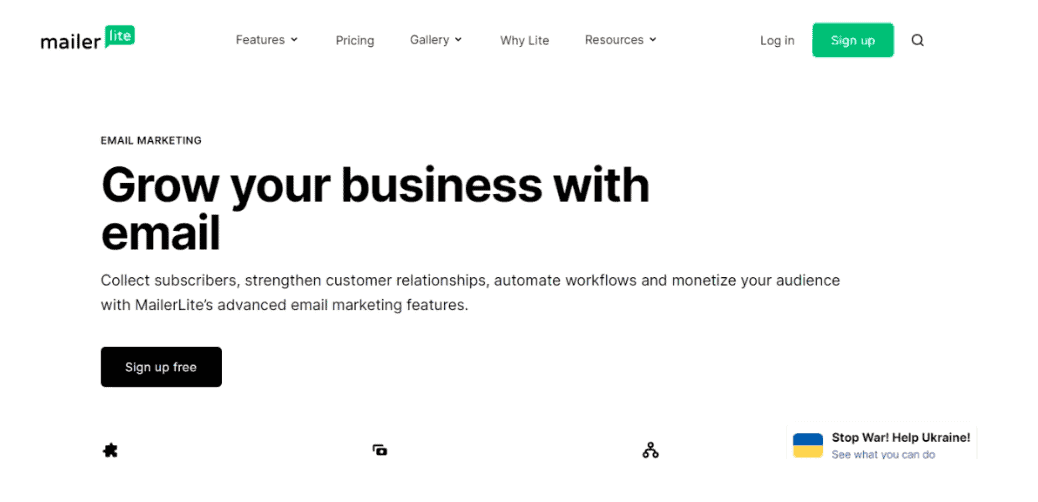 MailerLite and Omnisend offer similar features and don't differ much in functionality.
But MailerLite outdoes Omnisend with its robust and powerful reporting tool.
It lets you track everything – from social media campaigns to eCommerce conversions.
Features
Let us take a look at some of MailerLite's features.
Email Marketing
The email marketing feature allows you to create customized templates using an HTML drag-and-drop editor, choose free images from the library, integrate eCommerce platforms such as WooCommerce and Shopify, send personalized campaigns, and automate workflows.
Newsletter Subscriptions
This Omnisend alternative lets you monetize newsletters by collecting leads and payments on a single dashboard. You can create compelling landing pages to grow subscribers and automate payment systems by integrating with Stripe.
Website Builder
The free website builder tool allows you to create web pages within minutes using the drag-and-drop feature and rank on search engines. You can easily add tools like a live chat by embedding custom code.
Email List Verifier
With the email list verifier tool, you can check thousands of email addresses at a time and verify them in real-time to identify any duplicate or fake email IDs. This results in an increased deliverability rate.
Pros

Has an intuitive and user-friendly interface

Affordably priced for its wide set of functionality
Cons

More design options and templates could be added
Pricing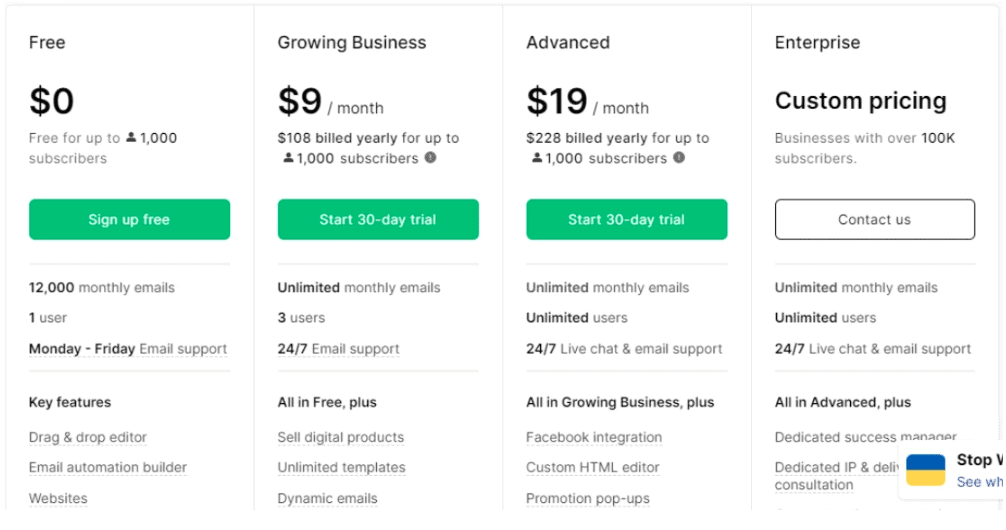 MailerLite has four pricing categories: Free, Growing Business, Advanced, and Enterprise.
Free:

The

Free

Plan includes up to 12,000 monthly emails, a drag-and-drop editor, an email automation builder, ten landing pages, and built-in signup forms.

Growing Business:

This plan starts from $9 per month and boasts unlimited email templates, dynamic emails, auto-resend campaigns, and an unsubscribe page builder.

Advanced:

The

Advanced

Plan costs $19 per month and comes with a custom HTML editor, 24/7 live chat and email support, and multiple automation triggers.

Enterprise:

Under this plan, users can get advanced features such as a dedicated success manager, a dedicated IP address, and customized landing page and newsletter designs. To buy the plan, you can contact MailerLite's sales team directly.
Read also: What is MailerLite? Reviews, Pricing, Pros and Cons, Alternatives
Conclusion
If you are looking to scale up with limited resources, Omnisend might not be the best option for email marketing.
Luckily, there are tons of other great tools out there.
We'd say HubSpot and ActiveCampaign are great tools but really expensive. Mailchimp is cool, but its pricing has increased after the Intuit acquisition.
GetResponse and Drip offer good value for money but not all the features you'd need in one place.
If you are looking for one email marketing tool that offers great value for money and excellent functionality, you should go for EngageBay. It has a free, integrated CRM with email broadcasting and Live Chat support, and plenty of features all packed together, and no sliding scale.
If you'd like to know more, just sign up and we'll get in touch.