Email marketing that will work for your business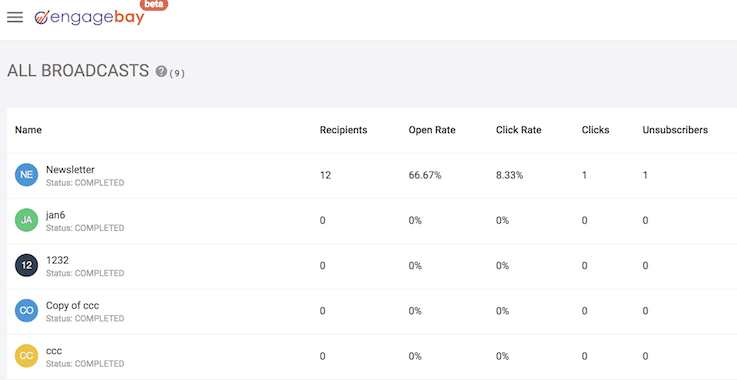 Choose from several ready-made email template or create your own. Personalize every part of the email and send them in a click. Track and analyze your results.
Create broadcast lists
Choose a subset of users by applying various filters of your choice. Our wide filters range include filtering based on country, created date, source, tag and lot more.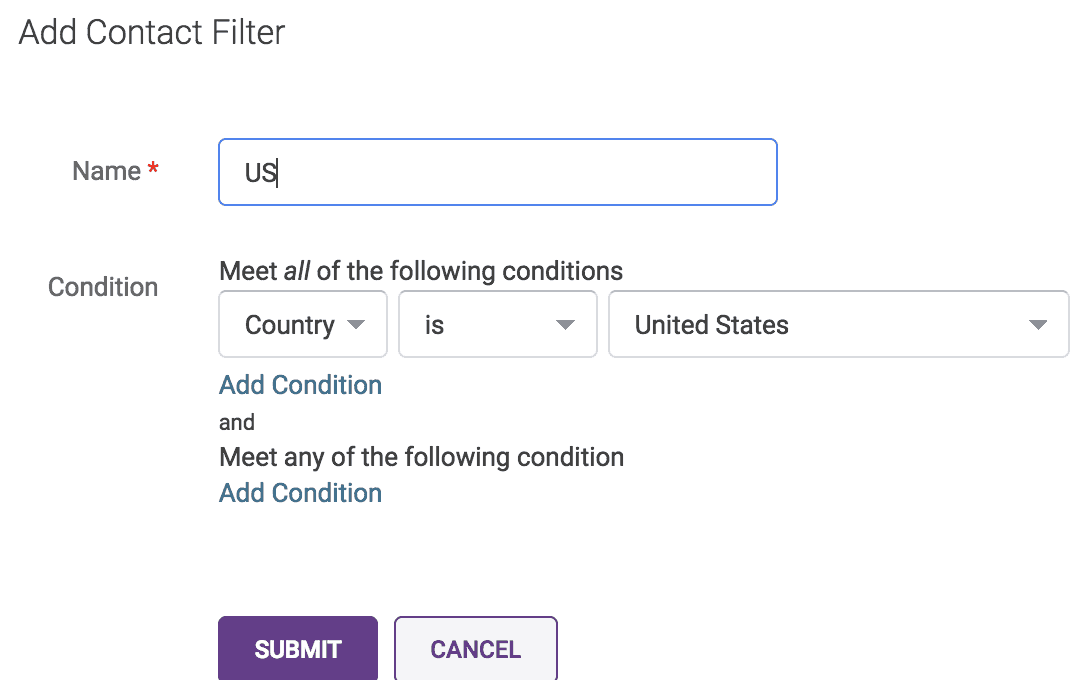 Rich Formatting Options
EngageBay helps you design beautiful email templates with its rich text formatting. This helps in making the email content more engaging and results in better click rates.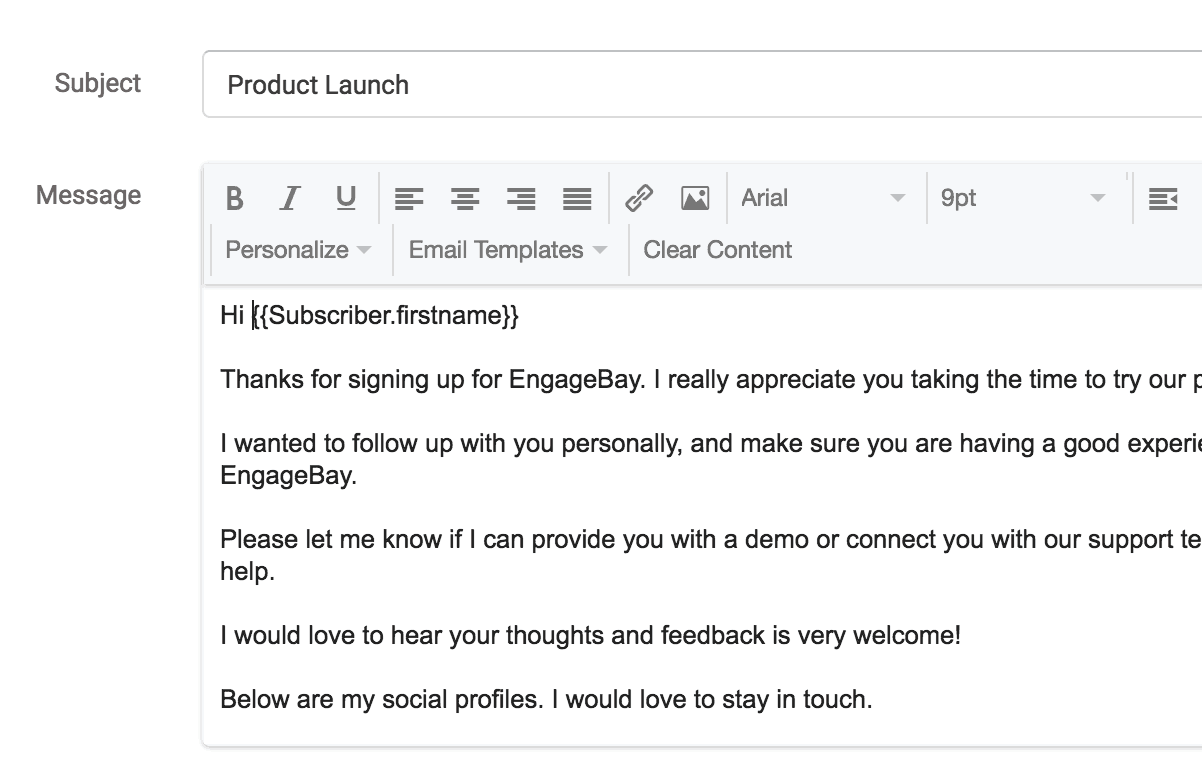 Measure your Campaigns
Once emails are broadcasted, EngageBay helps you measure their performance. This will help you get a better picture on what is working and what is not working with your campaigns. The constant insights not only gives feedback but also helps improve and make your email content more engaging.