Engagebay Blog
Welcome to our blog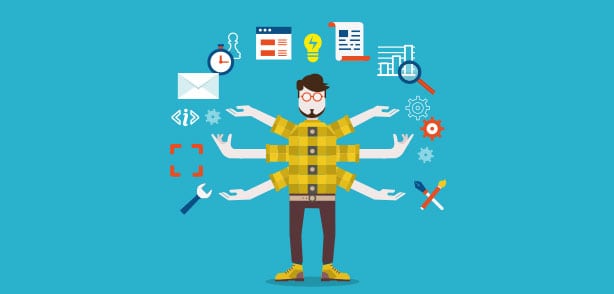 While all the media is busy blowing the success trumpet of a few startups, one significant percentage statistic is eluding them, and in turn, us, the masses. 71%. Yes! 71% of the small businesses fail over the course of 10 years. In a study by Statistic Brain, Startup Business Failure Rate by Industry, the failure […]
0 comments

Every company has a story to tell. Here at EngageBay, our story began with the need to address the marketing challenges faced by small businesses. In spite of knowing that there are already over 5,000 marketing technology companies in existence as of 2017, we decided to build a new, affordable, all-in-one marketing platform for small […]
1 comment

Influencer marketing has become quite a powerful tool in a marketing team's toolbox today. With people no longer trusting traditional forms of advertising and marketing they are increasingly looking towards people they trust and respect.
But how can a new brand that is a virtual nobody use influencer marketing to promote itself? With increased competition is it becoming something that is out of the reach of new brands or can a new brand realistically leverage influencer marketing for the long term?
2 comments

If you run an ecommerce business then you know that marketing is important to drive sales, convert more visitors — and attract them, in the first place.
But with so many marketing tactics available, how do you know which to focus on? Especially when some platforms are geared towards pay-to-play — like Facebook.
Discover proven strategies that could be applied to your business context.
read more