If you're an entrepreneur, we tip our hats to you. Because even though it can be a roller coaster ride at times, you'd probably not choose any other life for yourself.
So, to look at the lighter side of this journey, we've designed and curated some hilarious business memes from various social channels to tickle your funny bone after a long day of working and hustling!
Meme marketing can be a great marketing strategy and can appeal to a younger audience — by picking up on the latest trends in entrepreneurship.
So, get in your comfy clothes and read on!
1. Entrepreneurs on their third business trip of the month …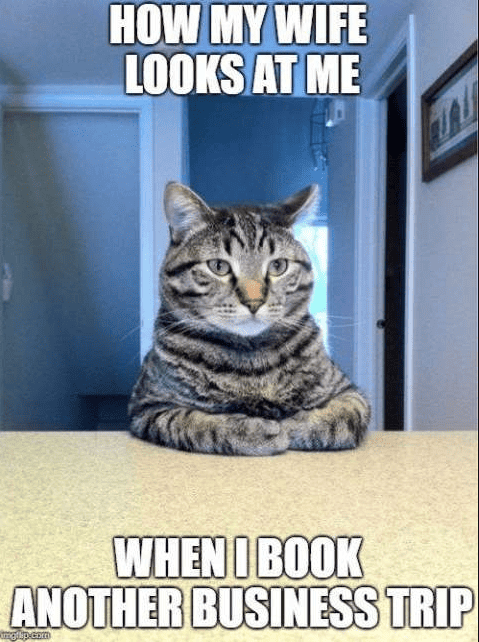 One of the perks of being a business owner is traveling for work. Only some professions give you a chance to travel and meet new people each year!
But, don't forget to take your family along sometimes to avoid these issues. Make the trips less tedious with your significant other, whenever you're able to! 🥰
Read more: 11 Email Memes For Marketers — Because We Deserve a Good Laugh, Too!
2. When you're an oldie but a goldie…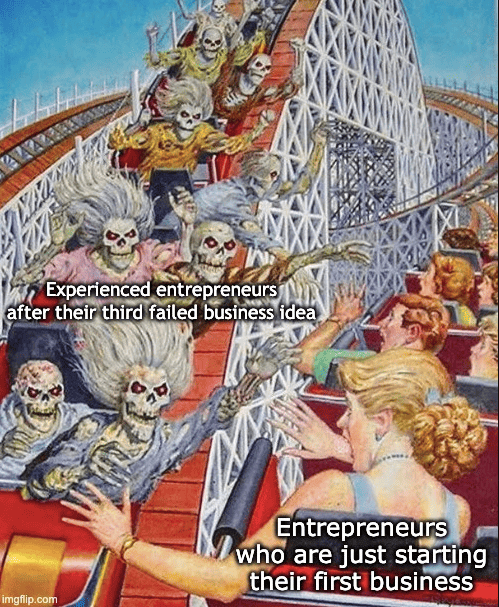 There's a certain groundedness that comes with experience. This popular meme is a nod to the jadedness we all experience when we've been playing the game for a while. 😎
But, the truth is that experienced players can learn a lot from the enthusiasm and humility of newbies. In the same way, newbies get a wealth of insider knowledge and skills from experienced entrepreneurs.
So, be kind to everyone on the roller coaster with you. You never know who needs it most. 😇
Read more: 14 Evergreen, Relatable Marketing Memes — We Can't Stop Laughing!
3. When it's time to be accountable, but you're the only boss …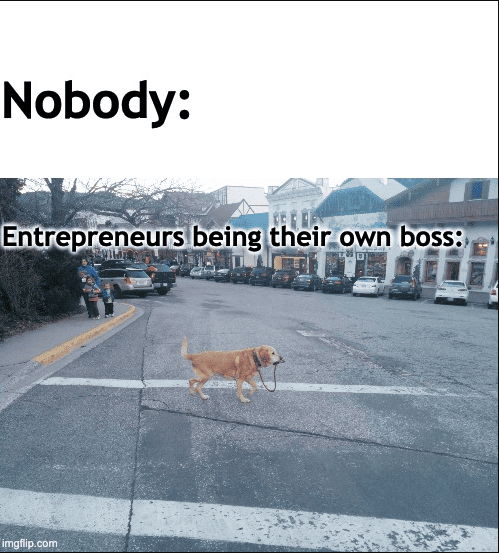 We've all been there! This hilarious meme of a dog taking itself for a walk is exactly what an entrepreneur's daily schedule looks like.
If you don't show up, nobody tells you to do it. That's a boon and a bane all at once.
And, there's a lot of accountability and self-mastery that comes with this lifestyle. But yes, we all do occasionally have an off day where we wish we had a boss to hold us accountable. It's a brief moment for sure, but we've all been there 🤣
Read also: 10 Funny Customer Success Memes That Every CSM Could Relate To
4. When your business proposals aren't proposing …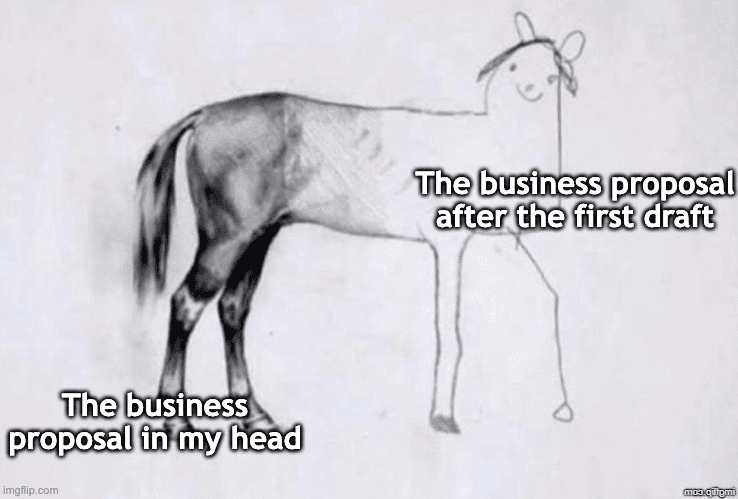 This business meme pokes fun at the sheer perseverance it takes to create something of value in today's economy. If you have a grand vision for your small business, it will take a few drafts to get it right in the real world.
It's similar to what my creative writing professor once told me: "The purpose of a first draft is simply to exist."
The rest can be added later!
So, if you're in this stage today, just know your perseverance will pay off eventually.
Read also: 10 Creative Sales Memes to Help You Chuckle and Sell More!
5. When you're an entre-purr-neur …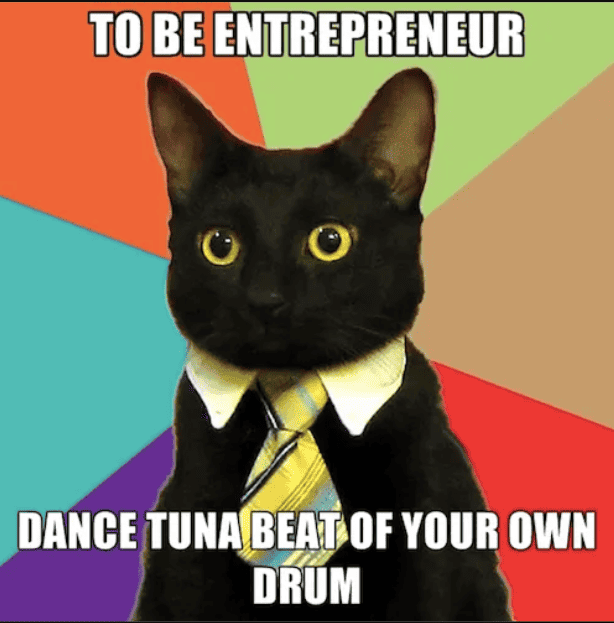 This funny meme is for the cat aficionados reading this. Whether you're as creative with puns or not, this viral meme captures the essence of being an entrepreneur.
And, it does take courage to march to the beat of your own drum. Especially if you've had to make the drum yourself. 💀
So, keep doing what you do best, entrepreneurs!
Read also: Are You Using These 12 Branding Emojis in Your Marketing Campaign?
6. What we were doing before 'girl boss' was trending …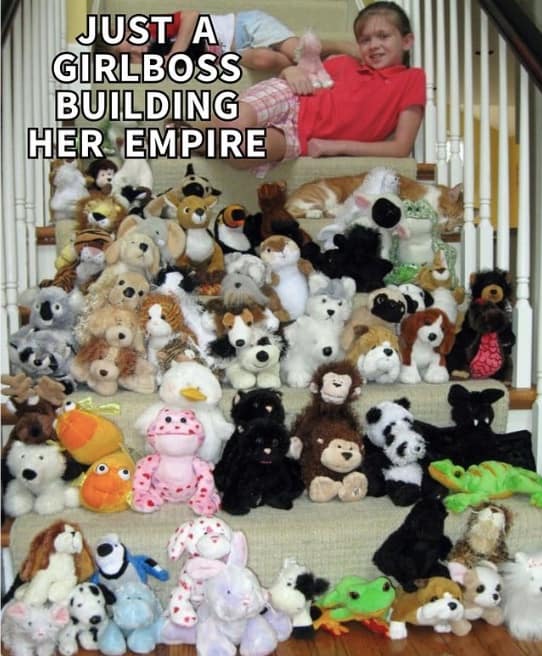 It's only recently that girl bossing became a legitimate trend. And, we're all here for it.
But, this awesome collection of beanie babies and other cuddly toys from the 80s and 90s paved the way for girl bosses everywhere! It was our first taste of building an empire, however cute it may have looked. 😹
Read also: Emoji with Symbols – Dress Up Your Marketing Messages
7. Existential anxiety, anyone?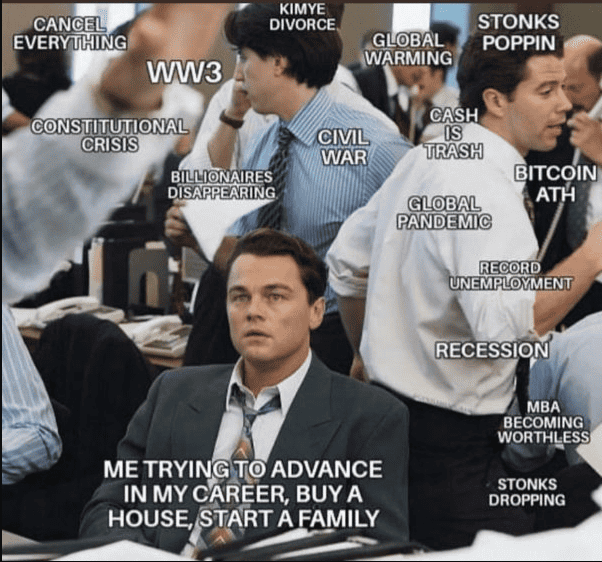 The economy that we inherited is not the same as that of our parents' era. Sometimes, we can't help but think times were way simpler in the past.
We all end up looking a bit like Leonardo DiCaprio from Wolf of Wall Street when that existential anxiety hits hard. Ask any millennial or Gen-Z person, they'll give you an earful.
But, we find our ways to cope and contribute to society. And just for today, we can let that be enough.
Read also: New Marketing Trend — Make Your Business Memorable
8. Throwback to when we just wanted to break free …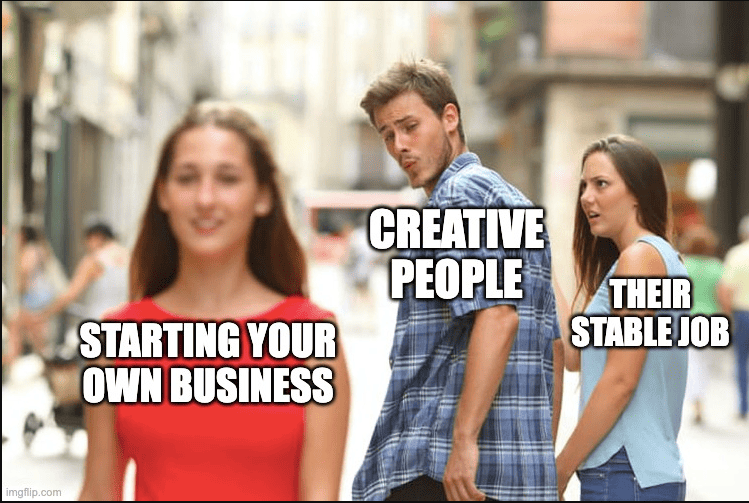 This trending meme is a play on the popular distracted boyfriend meme for entrepreneurs. Remember when you first decided to become an entrepreneur?
It would have been an exciting time, for sure. Sometimes the pull of adventure and innovation can be stronger than your need for security.
And, that's a beautiful thing, if you ask us.
Read also: Emojis in Social Media Marketing: The Ultimate Guide
9. When you're married to excel …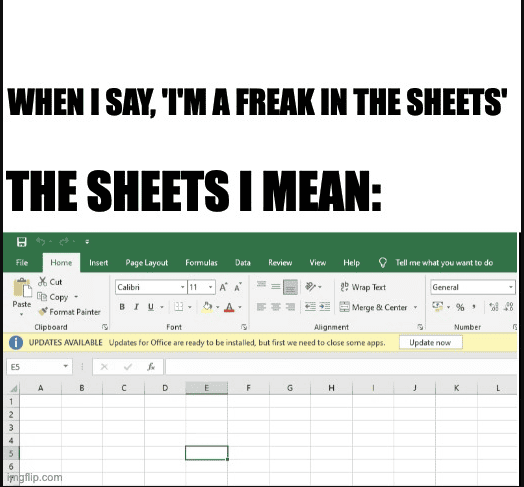 Sometimes, people significantly underestimate the number of skills it takes to become a successful and responsible entrepreneur.
And, Excel is a skill every entrepreneur has mastered. 🤓
Read also: The Right Way Of Saying 'Sorry for the Inconvenience'
10. Sometimes progress is better than perfection …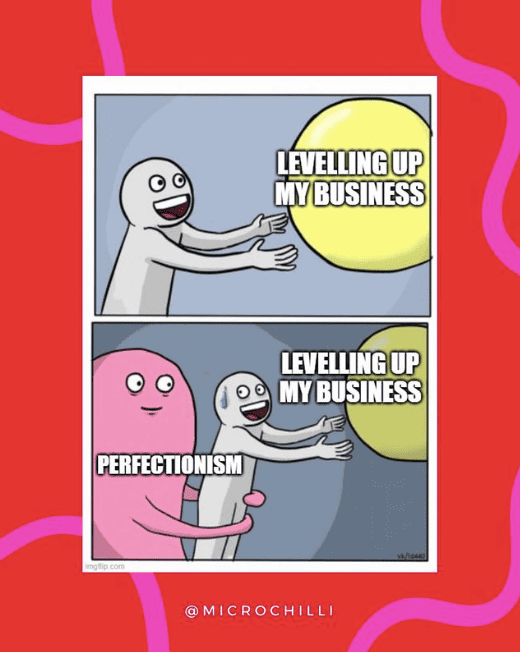 This meme is a nod to that pesky imposter syndrome that plagues many high-achieving people.
On the one hand, your need for perfection gets you ahead in life. It keeps you improving your skills regularly. But, sometimes, it can get in the way of your productivity.
If this is you today, please remember that progress beats perfection any day. Entrepreneurs are often their own competition. So if you're doing better than last year or week, you're already winning in the long run.
Read also: 10 Advertising Emojis To 10X Your Conversion Rates
11. When you put up a brave face …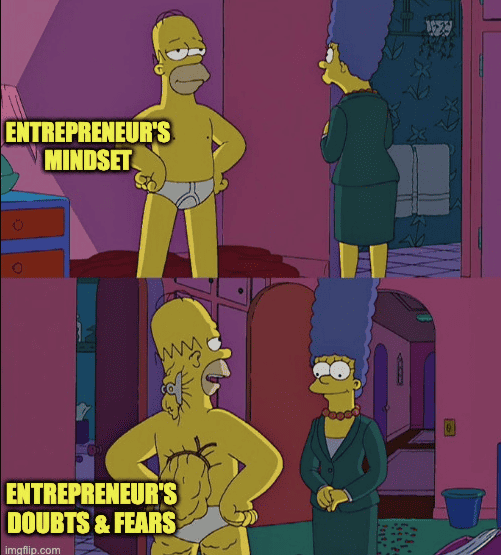 This Homer Simpson meme is as relatable as it is funny. We all love listening to entrepreneurs give us innovative ideas about success and productivity.
But, every entrepreneur has faced doubts and insecurities at some point. They're lying if they say anything else.
If you're in a doubtful place today, remember that it is only by facing them and allowing ourselves to have corrective experiences that we build confidence in these areas.
This takes time, so go easy on yourself.
👉Who said internet memes can't be inspiring? Discover a unique blend of humor and motivation in our curated selection of motivational memes here.
12. When you miss your old job …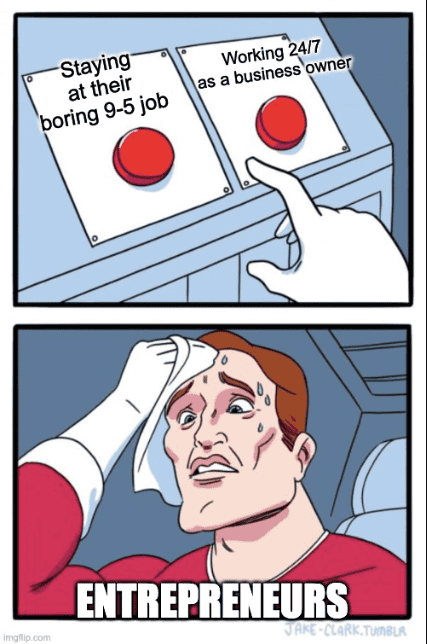 If you're a workaholic, you'll eventually realize the importance of a steady work-life balance. If you're an entrepreneur, your idea of work-life balance will differ from most people's. And, that's okay.
The key is to figure out what works best for your needs and those of your closest loved ones. We're here to remind you that while the ride may be messy, it is possible to have it all.
Read more: 12 Entrepreneur Personality Traits We Should All Aim For
13. Reflecting on the hard days …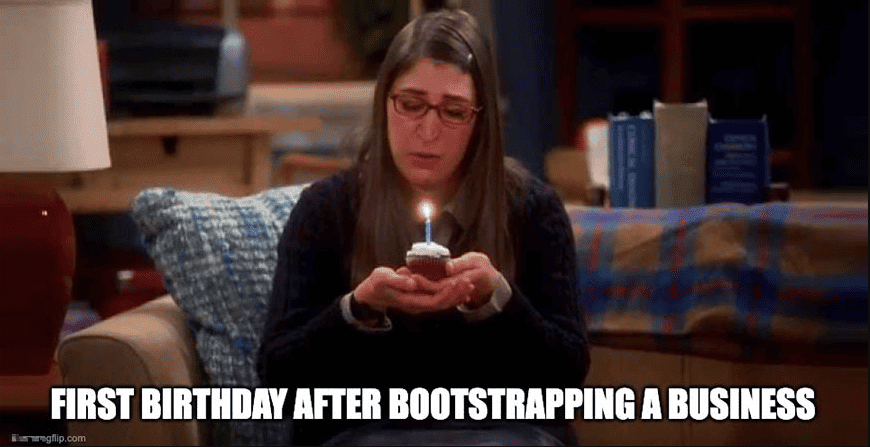 Most entrepreneurs have gone through this phase after bootstrapping a business. This meme features Amy Farrah Fowler from the hit sitcom The Big Bang Theory.
Especially with the recent pandemic, many small business owners are struggling to get back to pre-pandemic level sales. But tough times won't last forever.
At each stage of life, some people show up for us in very real ways. Just don't forget them when good times arrive.
14. When someone belittles your business (aka your baby)…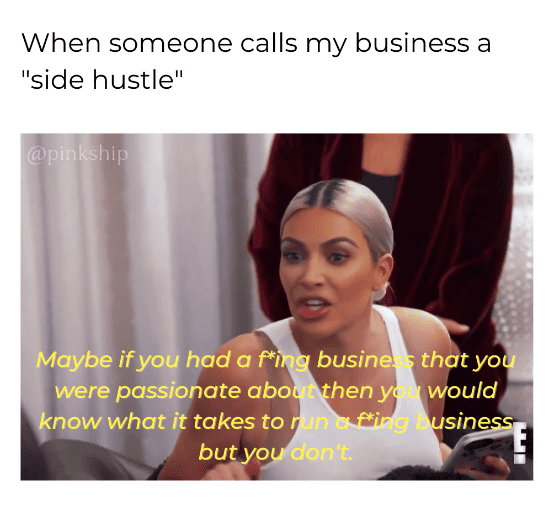 I honestly never thought I'd be able to relate to Kim Kardashian, but here it is! This sassy meme is all of us when we get triggered by someone belittling our efforts.
The above funny image says it all! Even if some people may not get it, that's no reason for you to stop doing what you love most. But we'll excuse this dose of sass because sometimes people just need to stop giving their unsolicited opinions. 😼
Read more: Shopping on Your Mind? 15 Black Friday Memes Sure to Get You ROTFL!
15. Dating another entrepreneur be like…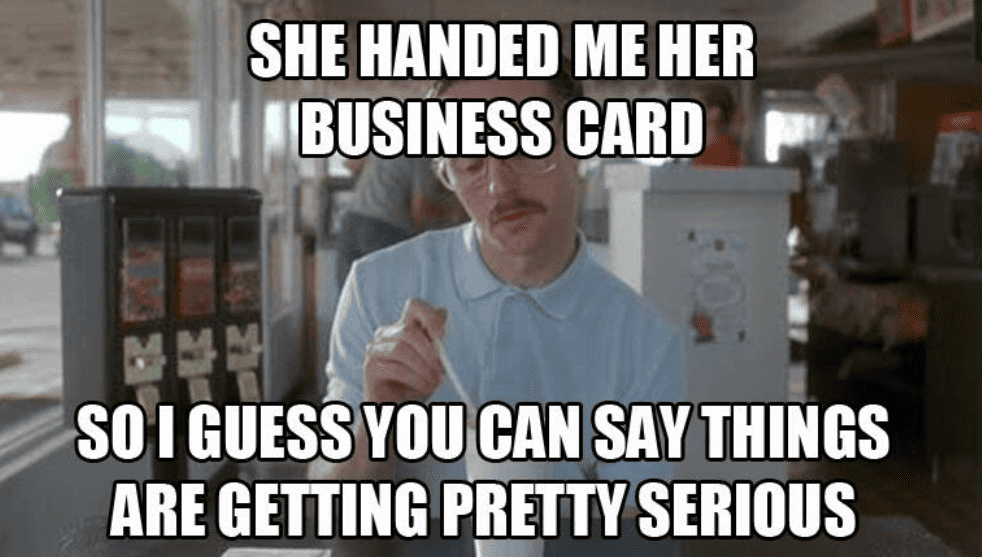 This business meme is for all you entrepreneurs dating each other. It's a great feeling when you don't have to explain your career; they just get it.
So swap those business cards for your next date. Who knows what it leads to?
16. Running a business has ruined me…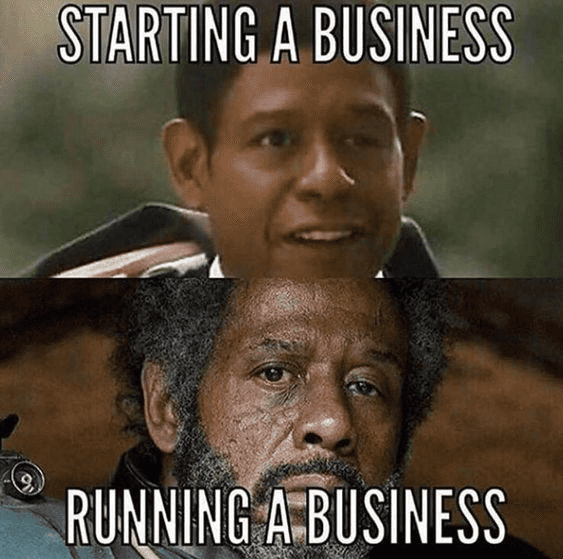 Starting a business is easy, running a business is a whole nother story.
At the start, everyone is as enthusiastic and eager as they can get. During the journey, everyone is just tired and done!
17. When you are unfaithful to your business partner with that new business idea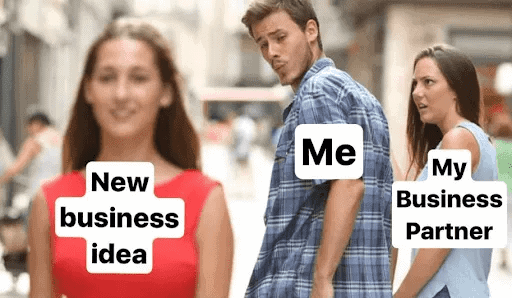 You and your business might not always see eye to eye.
Add a new business idea either of you might have in the mix, poof, there goes your business partnership downhill!
The best practice is to stay away from new business ventures.
18. It is me, me and me!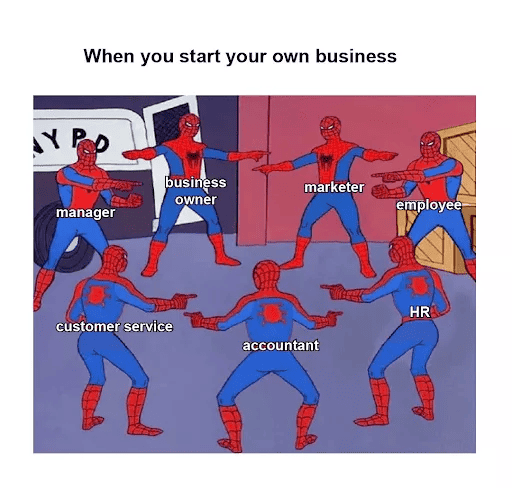 When you first start your business, you might have to don many hats and it can sometimes get overwhelming all at once.
Stay rooted, and keep persevering, success is nearer than you perceive it to be!
19. Show em, girl! Girl bosses rule the world!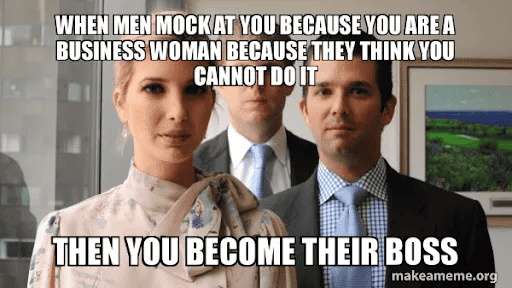 Never, ever underestimate a business or any woman!
20. When your full-stack developer betrays you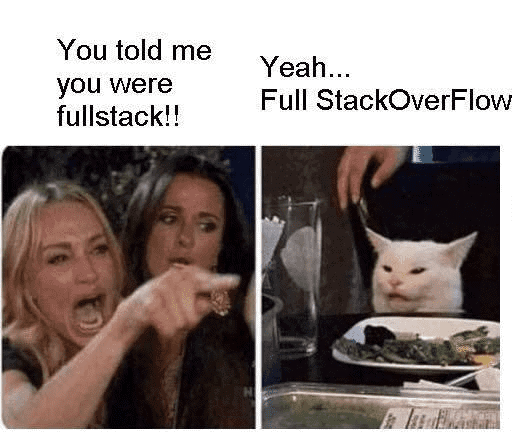 'Full-stack' developer vs 'full StackOverFlow' developer. if you know, you know.
21. Never Settle for less…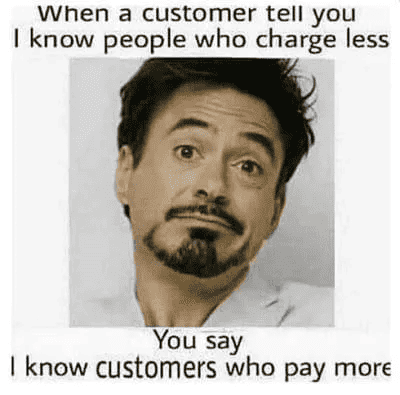 A price tag cannot be placed on talent, skills, and values.
Your customers should know this.
Most importantly, you should!
22. Meme content = Educational content!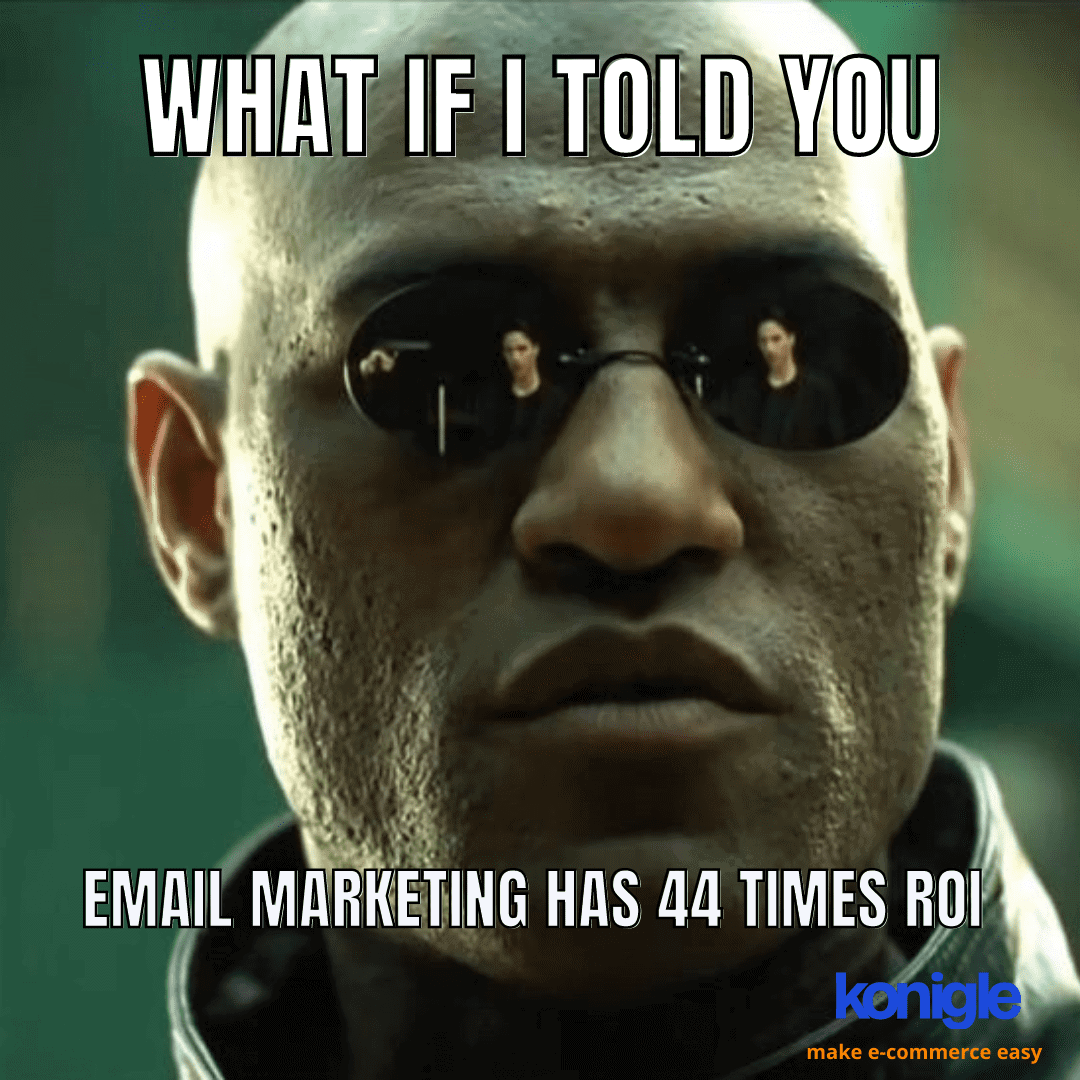 The matrix has spoken! Email marketing is the easiest and most effective way to increase your ROIs.
While we have you here, check out EngageBay and our affordable and seamless marketing software that can increase your ROI.
23. This feeling is like no other…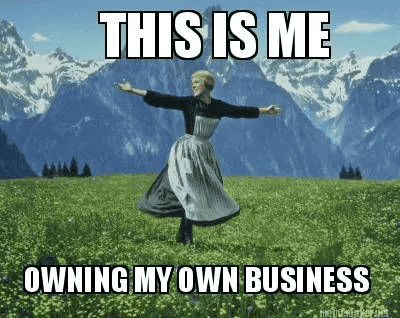 This must be the most relatable business owner meme on our blog post!
If you are a true business owner, you know what it feels like to be your own boss and run the place!
A beautiful feeling like no other!
24. When you want to spend money on Ads…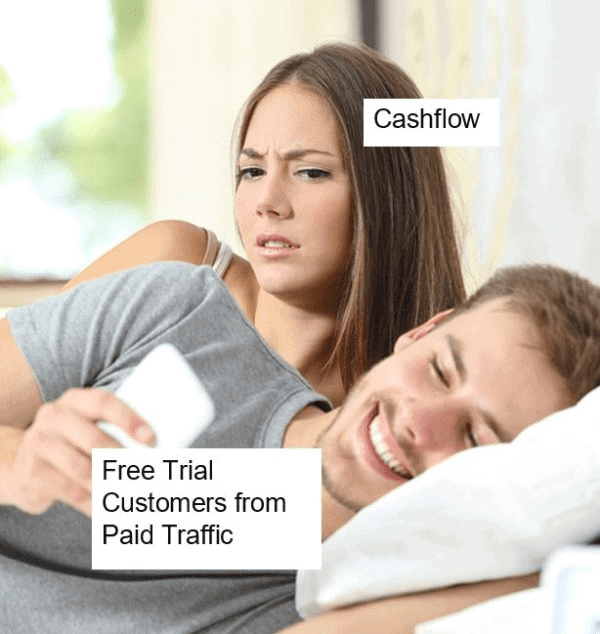 But she has other plans!
Is cash flow important? Or is spending money on ads with no paying customers the better choice?
We think she is right (this one time!)
25. No rest for the wicked!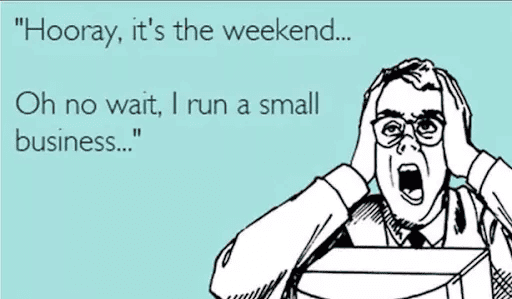 The weekend is finally here!
But wait… You are a small business.
You cannot unwind from the grind until all your customers are satisfied.
Arghh… how do they do it?
26. Typical client = Building castles in the sky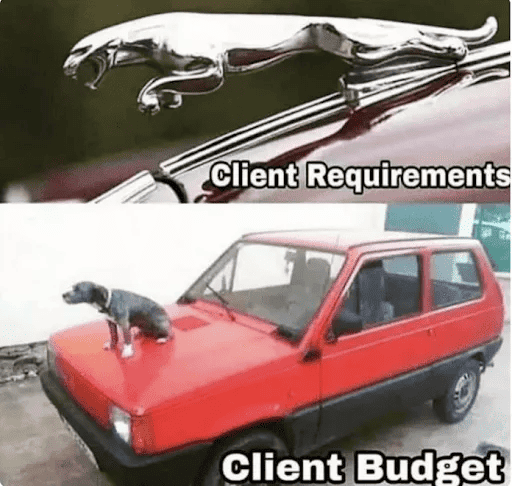 This meme exhibits the typical client-business relationship where the client comes in with a vision but with a shallow pocket!
As a business owner, this can be tricky to navigate.
Satisfying your clients' needs within the client budget can be a hard but necessary skill to master!
Read also: Rejuvenate Your Spa Marketing With These 15 Proven Strategies
That's All, Folks!
These were our top picks for the funniest business memes from across the internet. We hope they gave you a good break from the hustle and bustle of your daily life.
Meme culture has taken the world by storm, and many businesses use them for their social media content to improve brand awareness and relate to their target audience.
Humor never fails!
Which was your favorite meme? Feel free to share more relatable memes in the comments below. We'd love to hear from you.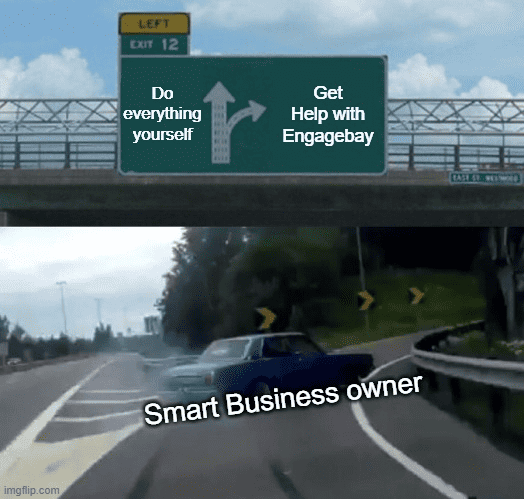 And if you're open to trying out the widest range of small business tools for free, try EngageBay. It's the world's most affordable all-in-one marketing, sales & CRM solution, with thousands of happy users 🙂