Are you passionate about travel and dream of turning that passion into a thriving business? If so, you're not alone. According to recent statistics, the travel and tourism industry continues to experience steady growth, with billions of people embarking on adventures near and far each year.
But how do you transform your love for travel into a successful travel agency? Where do you even begin? As you contemplate the exciting journey ahead, these questions may be swirling in your head.
That's why, in this little guide, we'll take you through the essential steps and share some insights on how to start a travel agency from scratch.
Brief History and Overview of Travel Agencies
In 1758, Cox & Kings paved the way as the first-ever travel agency, setting the stage for a thriving industry that would shape how we explore the world.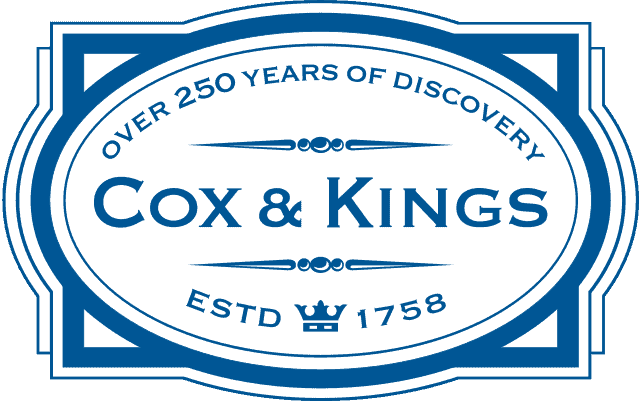 Fast forward to 1840, and the Abreu Agency emerged as the world's first agency to open its doors to the public, revolutionizing how people plan and embark on their travels.
Today, travel agencies play a significant role in our modern world. They serve as invaluable guides, helping us navigate the complexities of travel arrangements and ensuring a seamless experience from start to finish.
Imagine having all your travel needs taken care of by a knowledgeable team – from securing visas and booking hotels to arranging transportation and even providing travel insurance.
Travel agencies simplify the process, allowing you to focus on creating unforgettable memories. In a way, they are your ticket to hassle-free adventures, making your travel dreams come true.
Understanding the Travel Agency Industry
Let's take a quick look at the travel market.
Definition of a travel agency
A travel agency is your go-to resource for all things travel and tourism. Whether they're a private retailer or a public service, their main role is to provide a range of services to the public on behalf of the accommodation or travel suppliers.
Market research
The global online travel agent market has grown significantly, reaching nearly $460.9 billion in 2020. However, due to the COVID-19 pandemic and subsequent travel restrictions, the market experienced a decline.
But the good news: it's projected to bounce back and grow at a compound annual growth rate (CAGR) of 16.1%, reaching $972.1 billion by 2025. The online travel agent market is expected to grow, reaching $1,259.1 billion by 2030.
Different types of travel agencies
When it comes to travel agencies, there are different types to consider.
You have online agencies where everything is handled digitally, offering convenience and accessibility.
Traditional brick-and-mortar agencies provide a more personal touch, allowing face-to-face interactions and personalized service.
Then, there are hybrids, which combine online and physical elements to cater to a wide range of customers' preferences.
The role of tech in the travel agency industry
Technology and digital platforms are pivotal in shaping the travel agency industry.
Technology has transformed how travel agencies operate and connect with their customers, from online booking systems and mobile apps to social media platforms and virtual reality experiences.
It has opened up new possibilities and enhanced the travel planning and booking experience.
Read also: The Eight Best CRM Software for Travel Agencies
Essential Skills and Traits for Running a Travel Agency
Here are the essential skills and traits you need to run a travel agency:
Importance of customer service skills
Impeccable customer service skills are a cornerstone of the travel agency industry. Building strong relationships with clients, listening to their needs, and providing personalized assistance are essential.
Going above and beyond to exceed their expectations can lead to repeat business and positive word-of-mouth recommendations.
For example, imagine a travel agent who takes the time to understand a client's preferences and surprises them with a personalized itinerary, including their favorite activities and special surprises.
Understanding of logistics and planning
A solid understanding of logistics and planning is another key skill. Coordinating complex travel arrangements, such as flights, accommodations, transfers, and tours, requires meticulous attention.
A travel agent with expertise in logistics can effortlessly navigate the intricacies of itineraries, ensuring seamless and hassle-free travel experiences for their clients.
Knowledge of destinations and travel arrangements
In-depth knowledge of destinations and travel arrangements is a must for travel agents. This includes being well-informed about popular attractions, local customs, visa requirements, and transportation options.
This expertise enables agents to provide valuable insights and recommendations tailored to their client's interests and preferences.
For example, picture a travel agent who shares insider tips about the best local cuisine and off-the-beaten-path attractions. This will enhance clients' travel experiences.
Business management skills
Strong business management skills include financial management, marketing strategies, and operational efficiency.
Effective business management ensures the agency remains competitive, profitable, and adaptable to changing market trends.
Ability to adapt to changes in the industry
The travel landscape constantly evolves, with new technologies, travel trends, and global events impacting the industry. Travel agents who embrace innovation, stay updated on industry developments, and proactively adapt their strategies can stay ahead of the curve.
For example, a travel agent who quickly adapts to new digital platforms, such as virtual reality experiences or online booking systems, is highly likely to stay relevant in the industry.
Read also: Proven Restaurant Marketing Ideas for 2023
How to Start a Travel Agency: A Quick Guide in 6 Steps
In this section, we'll go through the six steps it takes to start a travel agency.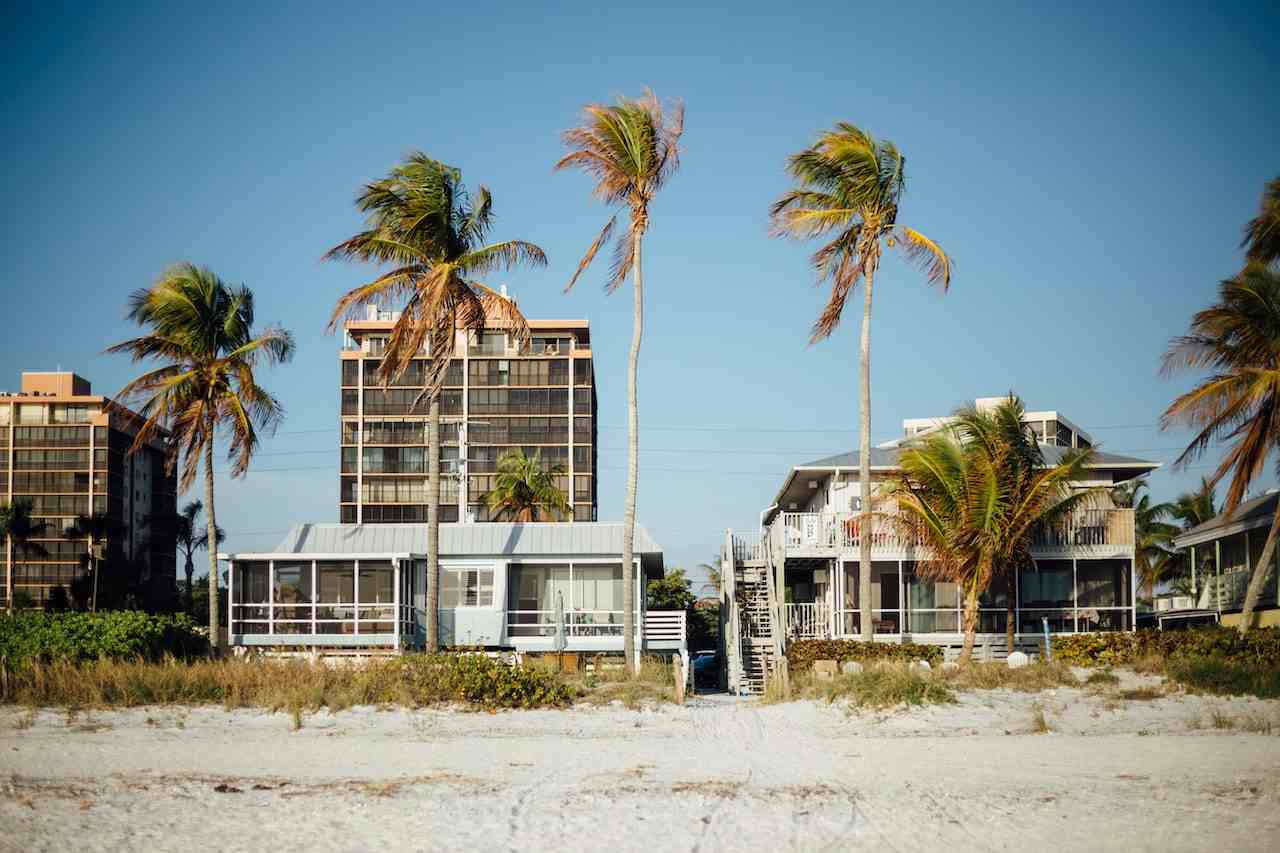 Step 1: Business Planning
The first step might be pretty obvious, you think! The first step is to define your niche market and develop a comprehensive business plan. Take a moment to reflect on your passions and experiences.
Did you spend your younger years exploring the great outdoors, engaging in thrilling activities like white water rafting and rock climbing? Perhaps you're a sports enthusiast, organizing exciting trips to out-of-town games for you and your friends.
These interests and experiences can lay a strong foundation for your new travel agency.
If you already possess knowledge or enjoy researching various destinations, attractions, and accommodations, you can offer invaluable expertise to your clients.
Here are some popular travel niches that you can consider for your travel agency:
Adventure Travel
Luxury Travel
Wellness and Spa Retreats
Family Travel
Senior Travel
Cultural and Heritage Tours
Sustainable and Eco-Tourism
Foodie Tours
Sporting Events Travel
Destination Weddings
Step 2: Legalities and Regulations
This step ensures that your travel agency operates within the law and complies with necessary regulations. Here's what you need to consider:
Registering your business
It's important to register your travel agency as a legal entity officially. This step will vary depending on your location and the specific requirements of your country or state.
For example, in the United States, you may need to register your agency with the Secretary of State or obtain a business license from your local municipality.
Understanding local, regional, and international travel regulations
Various regulations at different levels govern the travel industry. Familiarize yourself with the rules and guidelines that apply to your area of operation.
For instance, you may need to comply with consumer protection laws, data privacy regulations, and specific travel industry regulations set by government agencies or tourism boards.
Obtaining necessary certifications and licenses
Depending on your business model and your services, you may need to acquire certain certifications or licenses.
For example, if you plan to sell airline tickets, you may need accreditation from the International Air Transport Association (IATA).
Step 3: Financing Your Business
When starting a travel agency, it's important to understand the initial capital requirements clearly. Here's what you need to consider:
Startup costs
You'll need to budget for various expenses to get your travel agency off the ground. These can include website setup, location security deposit (if you plan to have a physical office), and an initial marketing budget.
Remember, these costs can vary depending on your specific needs and location.
Initial capital requirements for a travel agency
| | | |
| --- | --- | --- |
| Startup Costs | Ballpark Range | Average |
| Website setup | $1,000 – $3,000 | $2,000 |
| Location security deposit | $0 – $5,000 | $2,500 |
| Initial marketing budget | $500 – $1,500 | $1,000 |
| Total | $2,150 – $10,600 | $6,375 |
Potential sources of funding
Now, let's explore some options for funding your travel agency:
Pre-sales: Generating revenue from your early clients can be a great way to fund your business.
Grants: Some organizations and government agencies offer grants specifically for small businesses in the travel industry.
Buying assets on credit: If you need to purchase assets such as office equipment or software, you may be able to acquire them on credit.
Friends and family: Consider reaching out to your loved ones who may be interested in supporting your venture.
Banks: Traditional banks can offer business loans or lines of credit to help finance your travel agency.
Angel investors: These individuals or groups are often experienced entrepreneurs or industry experts who invest in promising startups.
Venture capital: If you have ambitious growth plans and a scalable business model, venture capital firms may be interested in investing in your travel agency.
Step 4: Building Partnerships
This is an exciting phase where you'll establish relationships with key players in the travel industry, such as airlines, hotels, tour operators, and more.
Working with airlines, hotels, tour operators, etc
By forming partnerships with airlines, you can access exclusive deals and discounts on flights, making it easier to offer competitive prices to your clients.
Working with hotels allows you to secure preferred rates and accommodations, providing your customers with a wide range of options to suit their preferences and budgets.
Also, partnering with tour operators helps you to offer curated travel packages and unique experiences to your clients.
Importance of strong partnerships and networking in the industry
Engaging in networking can open doors to new partnerships and business opportunities.
Attend industry events, join travel associations, and participate in trade shows to meet fellow professionals, establish connections, and learn from experienced individuals in the field.
Step 5: Setting up Your Office or Online Platform
This is where you establish your physical presence or create an engaging online platform for your travel agency. Here's what you need to consider.
Location selection (if brick-and-mortar)
Choosing the right location is key if you decide to have a physical office. Look for a spot that's easily accessible for your clients and offers a comfortable and inviting atmosphere.
Consider factors like foot traffic, parking availability, and proximity to other businesses that align with the travel industry.
Creating a website or using existing online platforms
Your website will serve as your virtual storefront, showcasing your travel services, packages, and expertise. Ensure your website is visually appealing, user-friendly, and provides all the necessary information your clients need.
Alternatively, you can utilize existing online platforms like social media channels and travel booking platforms to promote your services and engage with potential customers.
Investing in necessary software for bookings and management
Look for booking and management systems specifically designed for travel agencies.
These tools will help you manage bookings, track itineraries, handle payments, and provide efficient customer service.
Step 6: Marketing and Customer Acquisition
This is where you'll focus on reaching your target customers and spreading the word about your amazing travel agency.
Let's explore some effective strategies:
Identifying target customers
Consider the demographics, preferences, and travel interests of your ideal customers. Are you targeting adventure-seeking millennials, luxury travelers, or families looking for memorable vacations?
By pinpointing your target customers, you can tailor your marketing efforts to resonate with their needs and desires.
Traditional and digital marketing strategies
To maximize your reach, combine both traditional and digital marketing approaches.
Traditional methods like print advertisements, local partnerships, and networking events can help you establish a presence in your community.
Importance of social media and content marketing in the travel industry
Engage with your audience by sharing stunning travel photos, insightful blog posts, and captivating videos.
Create content that inspires, educates, and showcases your agency's unique experiences.
Read also: Rejuvenate Your Spa Marketing With These 15 Proven Strategies
Examples of Travel Agencies That Made News
Let's look at some examples of travel agencies and what we can learn from them.
Successful travel agencies and their strategies
It is essential to explore the inspiring stories of travel agencies that have thrived in the industry. Discover their innovative strategies, customer-centric approaches, and unique value propositions that set them apart.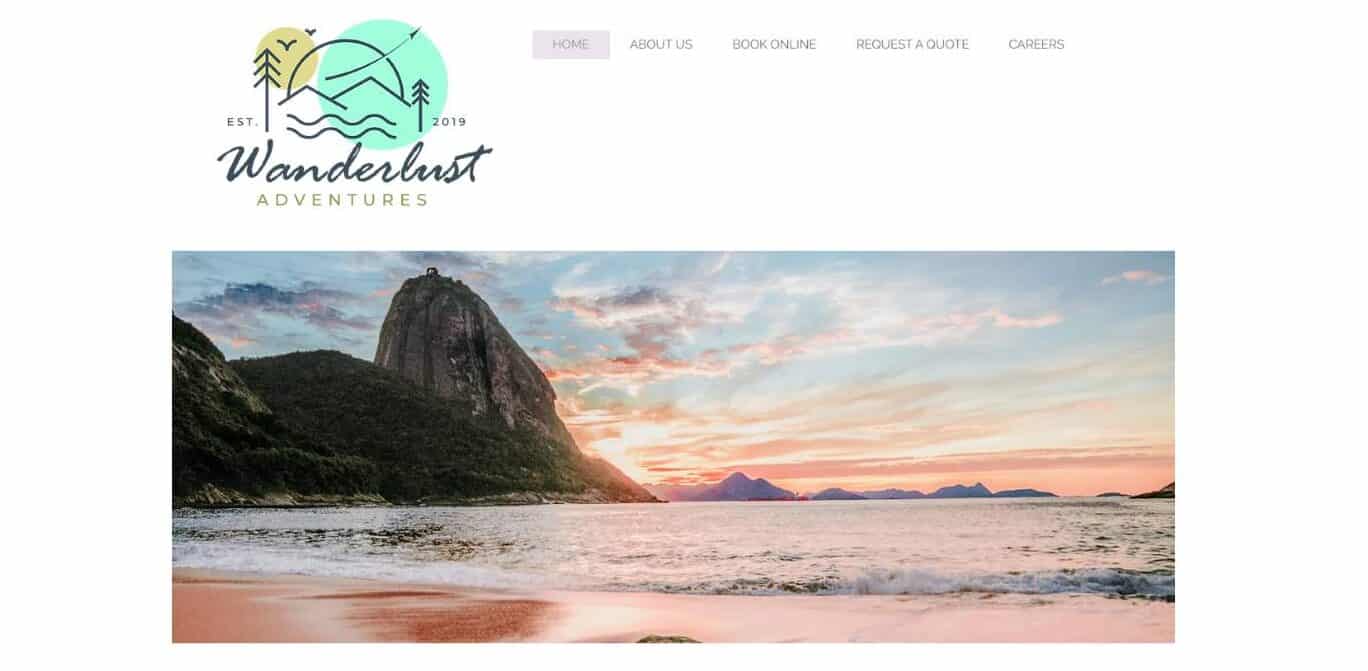 For example, look at "Wanderlust Adventures," a travel agency specializing in eco-friendly and sustainable travel.
They've successfully positioned themselves as a go-to choice for environmentally conscious travelers, offering curated trips that minimize their impact on the planet.
Lessons from failed travel agencies
We all learn from successes and setbacks, and the world of travel agencies is no exception.
From failed ventures like RoomsTonite and Hotels Around You, we see that funding and proper business planning are essential to keep a business alive and thriving.
By examining the experiences of failed travel agencies, we can gain valuable lessons to avoid similar pitfalls.
Read also: Travel Agency Marketing: Strategies for Success in the Digital World
Wrapping Up: Build a Travel Agency With a Lasting Impact
In this article, we have explored the essential steps, skills, and strategies required to embark on this rewarding journey.
Starting a travel agency can be fulfilling and lucrative for those with a passion for travel, a knack for customer service, and strong business acumen.
It's important to remember that running a travel agency requires dedication, perseverance, and a constant willingness to adapt to industry changes.
As you embark on your journey, here are some final tips and advice to keep in mind:
Stay up-to-date with industry trends, emerging destinations, and evolving customer preferences.
Tailor your services to meet the unique needs and preferences of your clients.
Focus on delivering exceptional customer service throughout every step of the travel process.
Actively seek your clients' feedback and use it to improve and enhance your services.
Starting a travel agency is not just about selling travel packages—it's about creating unforgettable experiences and fulfilling dreams. You can build a thriving travel agency with passion, dedication, and a customer-centric approach.