The phrase 'my sincerest apologies' is often used for services not rendered or done poorly. It is now regarded as a phrase that customer support reps have overused. Whether you are in customer support, sales, or marketing, if you talk to customers often, there are better ways of saying this phrase.
In this article, we'll tell you when it's ok to use these words and when it is not, and what to say instead.
Why Not to Say 'My Sincerest Apologies'
The phrase 'my sincerest apologies' has been used to such an extent that it is perceived as a template now.
It has become a standard response for every error in every part of life. It has lost its meaning as a heartfelt apology just because it is being said so casually and frequently these days.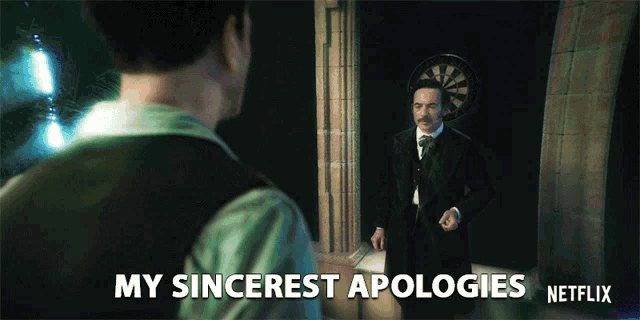 Such template phrases can cause a person to feel that they are having a terrible experience.
Instead, a straightforward sequence of events should be presented to the concerned individual or company. This suggests the sense of ownership of the errant person or party.
Read also: The Right Way Of Saying 'Sorry for the Inconvenience'
What To Do Instead
The communication should end with actions that have been taken or are to be taken. Any deadlines that have been decided will show that this is not just a sorry.
It is intended to fix the issues for which the communication has been sent in the first place.
Is It 'My Apology' or 'My Apologies'?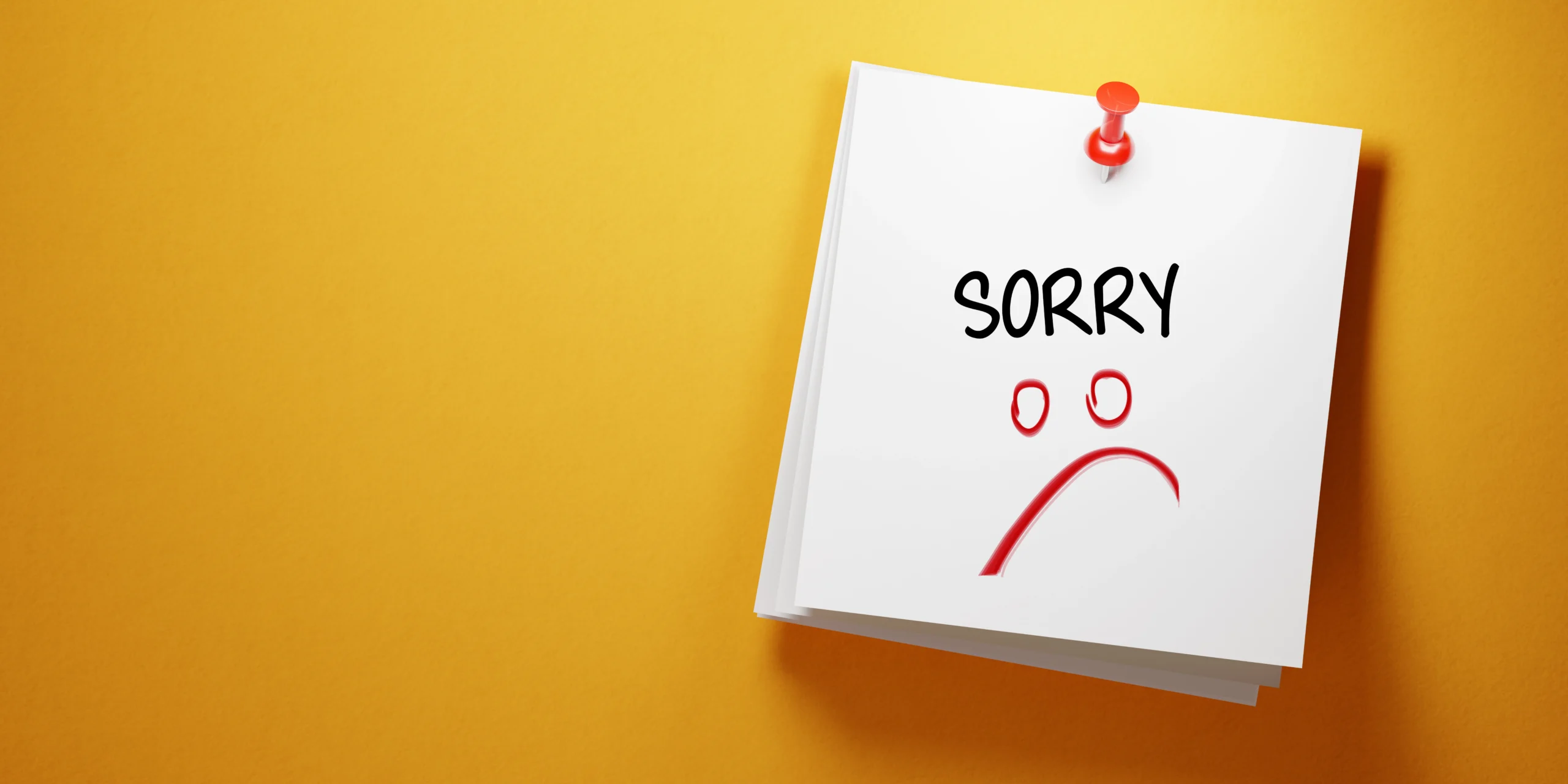 My apology and my apologies are both correct. However, there is a subtle difference in the usage of certain sentences.
My apologies may be used when you want to say you are sorry. My apology may be used about an antecedent apology that may have been made.
My apologies also may be used to express disappointment in not being able to currently find a solution to the existing event.
The apology can be used for a specific incident or future action or as a reference to a previous apology.
Read also: How To Say 'Please Find Attached' In 20 Different, Smarter Ways
When Should An Apology Be Communicated?
The act of saying sorry or apologizing takes a lot of courage and maturity. It should not be considered a feebleness, weakliness, inaptness, or lack of skill.
Knowing how to do it correctly is a valued social skill.
What has led to this situation? Were there certain pressures, apprehensions, and concerns, or there was dejection and disconsolation?
Could it be that a short temper is a cause? There may be a fundamental limitation preventing you from feeling empathy for others. Or you may have misread the circumstances or made a mistake that caused this fault.
Anyone can have the above conditions and act annoyed, and let down. However, none of these states points to the rationale for acting unbefittingly towards others.
There can be no justification for hurting somebody personally. Or harming a business or personal relationship. It does not absolve the responsibility or remove the need to express regret.
With many different mediums available, be it with a card, email, letter or in person.
How to Write PS in Email: A Guide For Good Writing
Some mistakes that require a sincere apology
Here are some examples of what may have caused distress:
Someone has been

simply

inconsiderate and has expressed as such.

An event occurred through dereliction of duty or inaction. It resulted in undesirable or even catastrophic outcomes.
A pact or someone's word could not

be kept

or a promise broken.

A rumor

was acted

on without due investigation. Heresy hurts other people and eats away at your self-respect.

There has been a misunderstanding because the facts were not known. Or the situation was misunderstood. This resulted in some presumptions

being made

that were not verified.

Someone close such as your spouse, mate, colleague, or anyone else was

knowingly

hurt. This individual now requires a genuine and heartfelt apology.

The sentiment of anger was so great that someone completely lost it. Such vocabulary

was babbled

out which caused discomfort or even injury to others.

Someone was so discourteous that regret and remorse must

be expressed

. This should

be done

without consideration of the events that led to such a communication.
Read also: 25 Productive Things To Do Instead Of Watching Netflix
When you

do not

need to apologize
Careful consideration must be given as to when apologies should be forthcoming or to quit and retire from the situation. The following are some examples:
At work when constant criticism is being doled out

When a mate or the better half without understanding the reason, blames

everything

When somebody relentlessly finds fault

When it is genuinely thought that no one was out of order, feed your courage and say so confidently

When it becomes habitual to offer apologies for everything and to everyone
Read also: Bored at Work? 6 Ways to Make Work Exciting Again
Benefits Of a Sincere Apology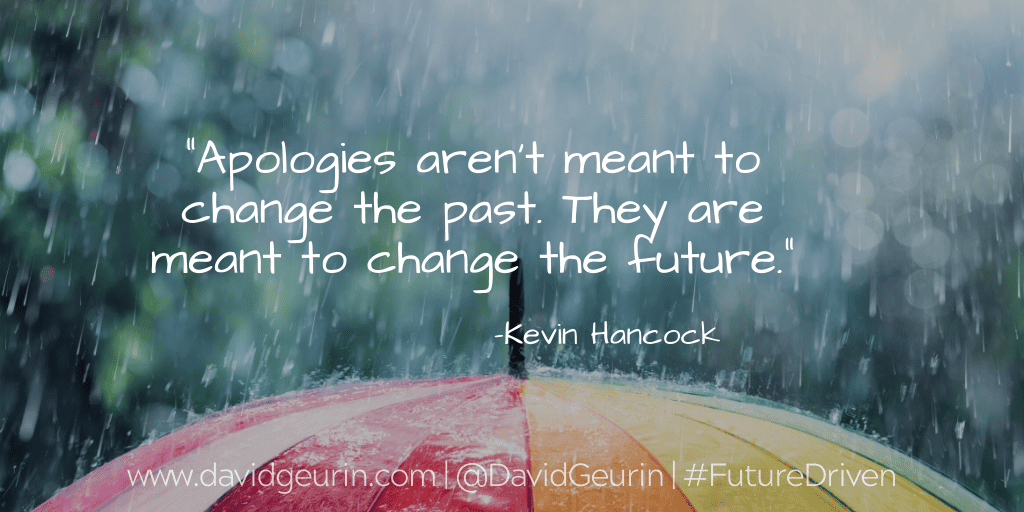 An admission of guilt may have undesired consequences. But, a genuine apology is perceived positively and promotes assurance.
It acts as a determent to the prospective decline of relationships and other associations. If given time and is heartfelt, the potential that the alliance can be saved increases quite drastically.
It can also do away with embarrassment. And it can take away the awkwardness between concerned individuals or organizations.
Read also: Photo Credits for Dummies: A Brief Guide
To Sum Up
In all circumstances avoid that horrific sense of not knowing what to say to the other person. do not take the easy way out by preferring to avoid them.
Take this opportunity to learn a life lesson. Convince yourself that the apology was genuine and that it was communicated as articulately as possible.
It should never happen that after the apology there is an argument. This can be achieved by not predicting the reaction of the person to whom the apology was given.
Take ownership of the event and never pass on the blame to a third person.