Have you heard? In the past few years, video marketing has grown to become one of the most viable tactics in a marketer's arsenal.
Here are some fun stats from marketing brand Zembula:
If you post a video, you may get 39 percent more vendor calls and 65 percent more visits to your website.
Videos push up the likelihood of a customer buying your products by 64 percent.
Engagement could go up significantly (up to 22 percent) by presenting a full-page ad with your video.
You could get 80 percent more conversions with a landing page video.
Click-through rate also goes up, sometimes to 200 or even 300 percent if you add a video to an email.
The proof is in the pudding: video marketing has really caught up. Today, there are so many ways to make and upload videos, such as YouTube, Instagram, Snapchat, TikTok, and Twitch.
You don't need a professional setup, either; your phone does the trick.

What Is Video Marketing?
Before we get into our tips for video success, let's answer the obvious question. What is video marketing?
When you use video marketing, you're integrating video into your campaigns. You can do this in a slew of ways.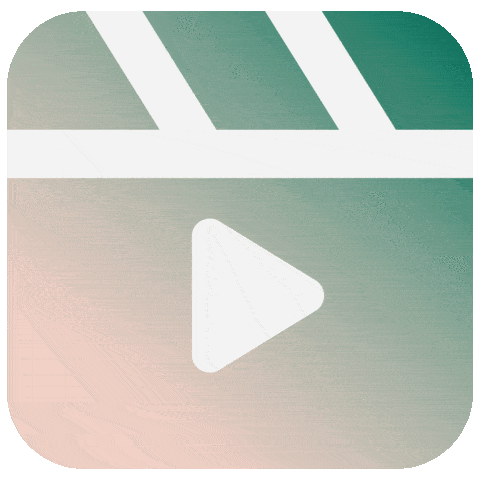 For example, perhaps you add an explainer video to a landing page or on your homepage. You could create explainer videos on YouTube and post them across social media.
You might integrate a video in your blog content to illustrate certain concepts. Even in email, a video can augment your message.
Why You Need to Focus on Video Marketing
With that definition out of the way, why should you focus on video marketing? If the above stats didn't prove it, perhaps this infographic from Oberlo will.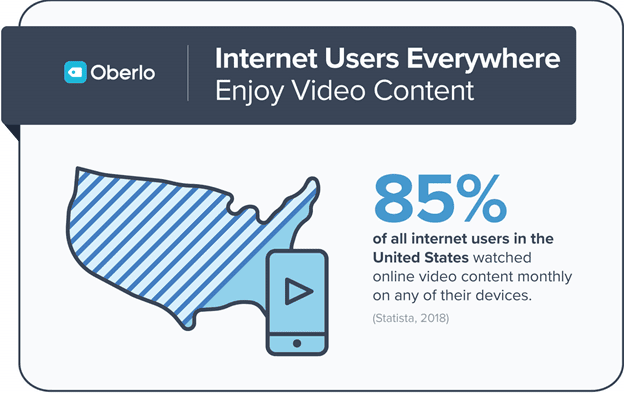 With the availability of video across many channels, you have a huge audience you can potentially reach. Most United States residents watch some form of online video.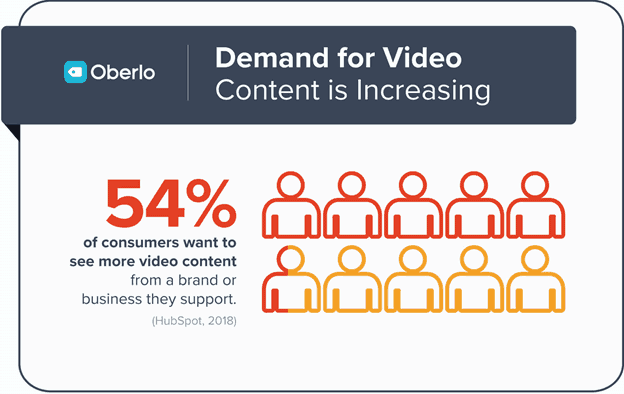 If you're not making videos, you risk losing customer business or loyalty. Today, more customers (54 percent) expect you to regularly create videos. If you're not already doing so, it's time to get on it, stat.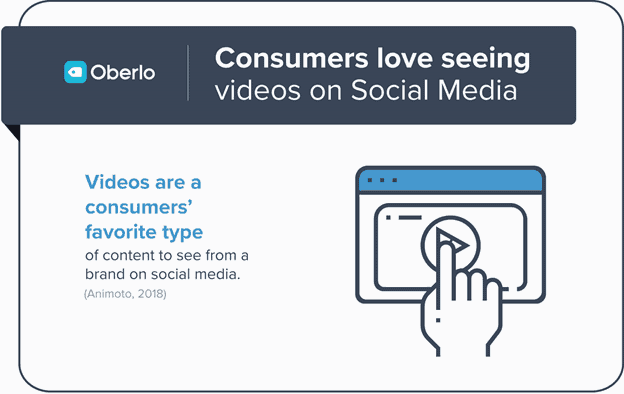 It's hard for a business to stand out on social media, but there's evidence that successful video marketing campaigns can help.
Oberlo says consumers prefer video content over any other type of social media content, including images and text.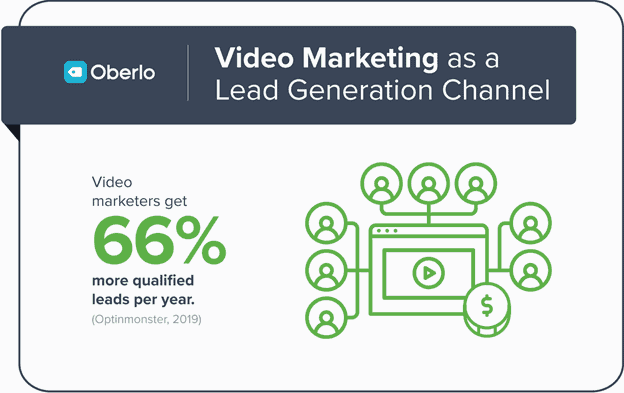 Want more leads? It's possible to increase your leads with successful video marketing campaigns. Not only will you have more leads in your pipeline, but they're qualified, too. That means they're readier to buy.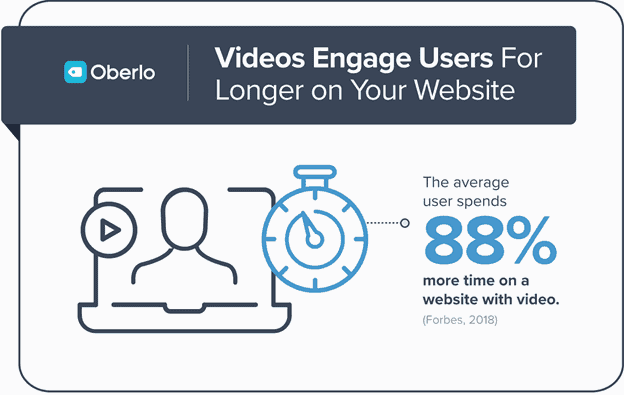 Also, you can get more quality traffic to your website with video marketing caampaigns. According to Oberlo, your website visitors will spend a staggering amount of time on your site if it has video content.
Who doesn't want users spending 88 percent more time on their sites?
17 Tips for Video Marketing Success
Have the above stats convinced you that you need to start making videos? If so, then check out this list of 17 tips. We'll cover everything you need to know to succeed in this area of marketing.
1. Watch Your Video Length
There's a lot that's competing for the average person's attention: their job, their family, personal hobbies, friends, social media, text messages, emails…the list goes on and on.
That means the average person doesn't have time to sit down and watch a 15-minute explainer video from you. It's nothing personal; there's just only so many minutes in the day.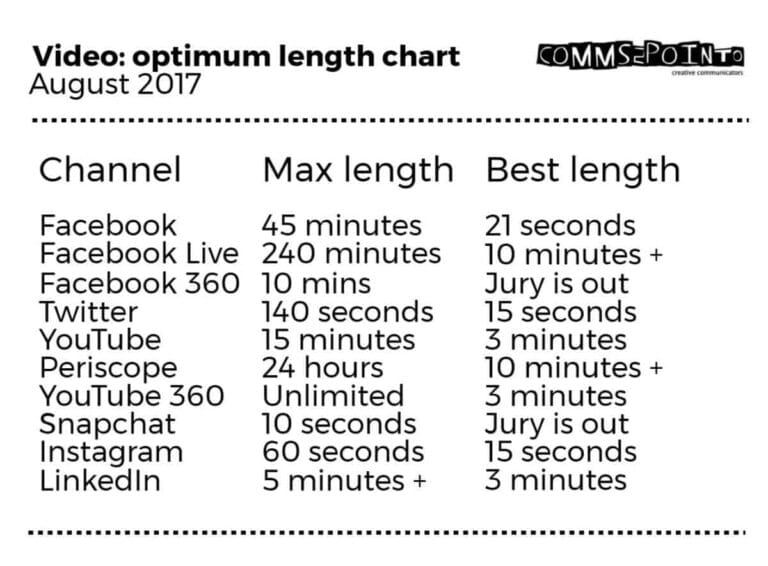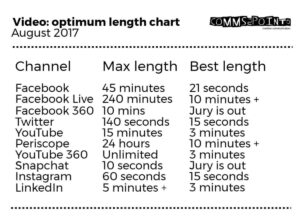 If you want your video content to be a part of someone's day, it's better to keep it as short as possible. One to two minutes is good if you can squeeze your message in that quickly. If not, try not to exceed five minutes.
2. Plan Your Videos
As you can see then, every second of your video counts. That means you can't sit down in front of a camera (even if that camera is your phone) and wing it.
Off-the-cuff video content does have its place, but this probably shouldn't be part of your video marketing strategy from the onset.
Instead, you should plan your video content from start to finish. Write a script. Draft a storyboard. Do a few test runs. Shorten or lengthen the script based on those test runs.
Yes, it's going to take hours of work for a video clocking in at under five minutes, but the results are worth it.
Video Marketing Tips to Skyrocket Your Business – A video:
[su_youtube url="https://www.youtube.com/watch?v=OEgvfUxNYac" title="Video Marketing Tips"]
3. Tell a Story
So what should your video marketing strategy be about? If you're trying to promote your products or services, then you should be selling the whole time, right?
Not really.
Listen, this is a video, not an infomercial. If you're all about "sell, sell, sell," your audience is going to be quickly turned off.
Instead, humanize your product. Tell a story; in fact, tell a few stories. Post testimonial videos and show real people using your products or services. Furthermore, to broaden your video's appeal and accessibility, add subtitles to your video. By doing this, you cater to individuals who have a hearing impairment or those who might not have their volume up while watching your content.
Translated captions can even help you reach non-English-speaking audiences. Creating an inclusive environment is another way to indirectly showcase the love and care you put into your products or services.
This bears repeating, though: don't focus on being salesy in your video. You'll have other opportunities for that.
Master the art of high-performing marketing with the perfect strategies – check out our expert guide for all the details!
4. Don't Forget Your Tags
You've surely seen tags used on YouTube before, even if you don't have your own account. This is how, if you wanted to search for funny cat video compilations, you would find said videos.
The users of those videos tag their clips with related keywords. In this example, it might be "cat," "funny," and "animals."
As a marketer, you're already familiar with keywords. You pepper these into your content, add them in your landing pages, and subtly inject them into your social media posts.
With YouTube, it's not that different. Choose five or so relevant keywords, and keep them shorter when possible so they're easily searchable.
5. Don't Leave the Description Box Blank
You see the blank description box staring at you, but what are you supposed to write? Everything you plan on saying will be in your video content.
That said, you can't exactly leave this space blank. Why?
The description lets users know what your video will be about before they click it, as a few lines show up in YouTube search results. If you leave this blank, you could miss out on a lot of traffic.
Not only that, but Google relies on these descriptions, too, so writing a good one could boost your SEO. YouTube video transcription to text is another proven strategy to boost your views, and search rankings on your videos because it allows you to rank for a higher number of relevant terms instead of just relying on the terms used in your video description.
There's a great guide on Backlinko for writing killer descriptions. Here are some pointers:
Make sure your description focuses on value.
Include a link, either to your website, your landing page, or your online store. Too many links looks spammy, though.
Do keyword research and put relevant keywords in your description. Include each one on at least three occasions, and put the first keyword within 25 words.
Don't surpass 250 words. YouTube description boxes are not novels.
With EngageBay create visually rich video templates for smart marketing.

6. Make Your Video Titles Sing
Equally as important to the video description is the video title.
Imagine you're searching for a topic for the first time on YouTube. You're not subscribed to any of the channels you see in the results, so you're not biased.
What's going to make you click, then? Either the thumbnail or the video title.
Social analytics company BirdSong Analytics recommends capping off your title at 100 characters (or fewer). That's not words, it's characters.
So, in actuality, your title should be a little shorter than a tweet on Twitter (you know, the old-fashioned 120-character days).
That said, if you can write a good title in 70 characters, that's even better.
Chances are, you won't write the perfect title right away. It's better to jot down some longer ideas and then trim down words until they fit the character limit.
It should be said that we live in an era of clickbait today, where people write shocking and often deceptive headlines just to get clicks.
While sure, you could trick your audience for the views, that's not going to help you build long-term relationships with customers.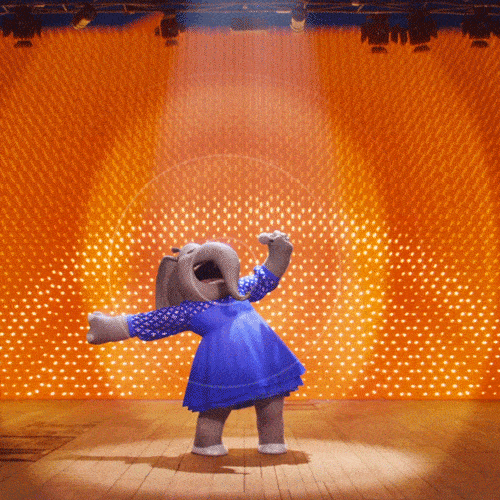 7. Make Sure Your Thumbnails Are Must-Click
Now that your title is ready, you need to decide which thumbnail you want. YouTube will give you a few sample thumbnails to choose from.
These will all be stills from your video. Since they're auto-generated, these skills are not always flattering.
Luckily, you can add your own thumbnail on YouTube that portrays your video the way you want to. Again, don't rely on clickbait to attract attention to your video.
Your thumbnail cannot portray excessive violence or nudity, so keep it tame and PG.
A good thumbnail should be a visual accompaniment to your video title and description. It should intrigue and get customers clicking without relying on cheap clickbait tactics.
If you're looking for an easy way to create eye-catching thumbnails for your YouTube videos, consider using a thumbnail maker for YouTube.
8. Don't Waste Your Intro
You know the old saying, right? "You only get one chance to make a first impression." That couldn't be truer when it comes to making videos.
You really only do have a few seconds to hook someone in, so you must use that time wisely. While you can start your video with a short greeting ("hello," "what's up?," "how are you?"), after that, you must launch into the crux of your video.
It's okay to explain what you plan to cover in the video ("today we'll be talking about…"), but again, don't waste precious seconds.
Keep the intro brief, fluid, and engaging to best capture your audience's attention.
Pro tip: You can use an online intro maker to make it easier for you.
9. Include a CTA
Another major element you need for your video content is a call to action or CTA. This can go in several places. Let's unpack these:
You can add a CTA in your description via the video link you provide.
Your CTA can go in the video title, although this comes across as kind of salesy.
Your CTA can go in your actual video, either in the middle or towards the end. You can either mention the CTA in the video or add an annotation bubble that lets customers click on your website.
You may want to A/B test to see which CTA placement gets you the most clicks.
According to a Wistia study on video CTAs from 2017, it's best to end your video with a CTA. Of 324,015 clips on YouTube with 481,514 CTAs, 95.9 percent of accounts choose to put their CTA at the end.
Just 0.1 percent started a video with a CTA, while four percent used a CTA midway through the video.
10. Share, Share, Share
Your video is recorded, edited, and uploaded to YouTube. You've watched it and it looks pretty good, especially for your first video. Now the goal is to get others to watch it.
If you don't already have social sharing buttons enabled on your website and blog, you'll need those. You should also have an active presence on platforms like Facebook, Twitter, Instagram, and more.
Now it's time to share your video on those platforms. You know the drill: encourage your audience to share with their friends, family, and coworkers. Tools like CoSchedule also make social sharing easier and faster.
The next time you write a blog post in which the video is relevant, be sure to embed the video in your content. That's another great way to get new sets of eyes on the clip.
11. Create an Element of Interactivity When Possible
Interactive video marketing content is another growing trend that is worth paying attention to. This type of video includes elements like clicks, touch screens, and voice recognition that let your customers change the outcome of the video.
The main industries that can benefit from interactive video are entertainment brands, education brands and schools, retailers, and marketers.
These kinds of videos may take much more effort and a require a higher budget, but if done well, they can boost leads and possibly revenue.
12. It's Okay to Be Humorous
You could make the most informative and useful videos on YouTube, but if these are dry and boring, no one is going to watch them.
Presentation is everything with video marketing campaigns, as you probably understand by now.
This doesn't mean you should riddle your video with bad puns and lame one-liners in an attempt to be funny. If you're not quite a budding comedian, find someone within your company who can quip more naturally.
Forced, fake humor will fall flatter than a video with no humor at all.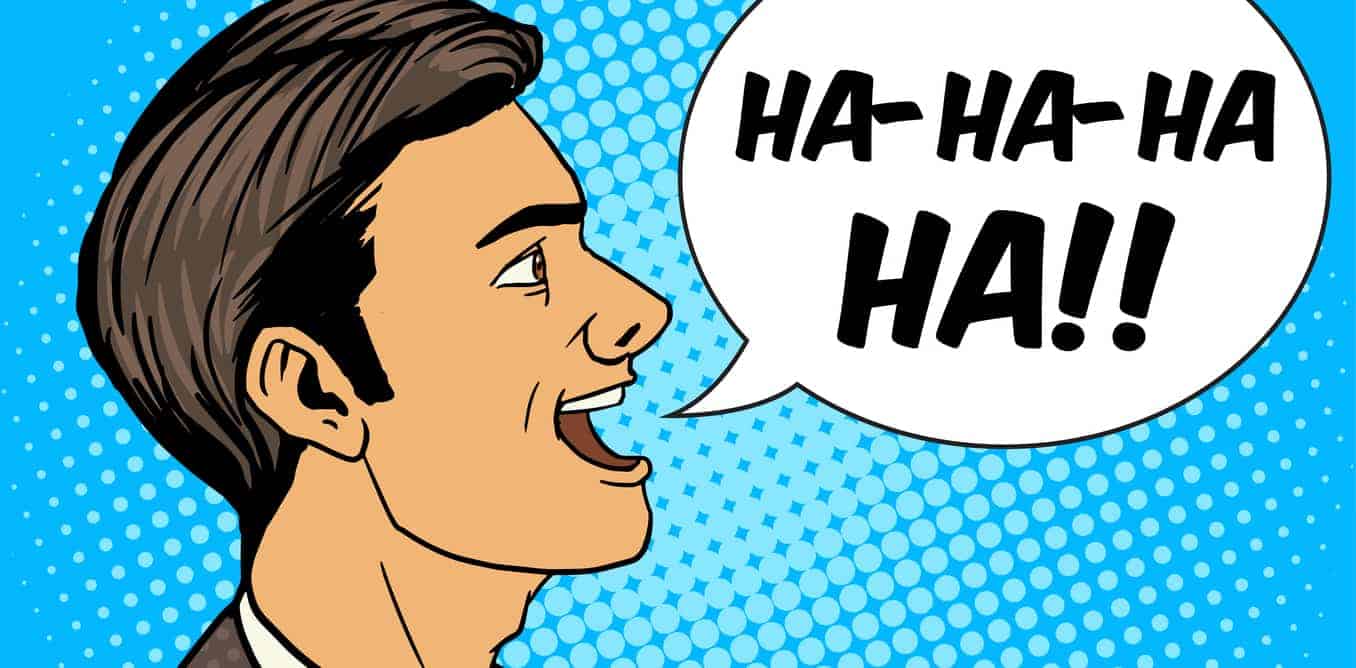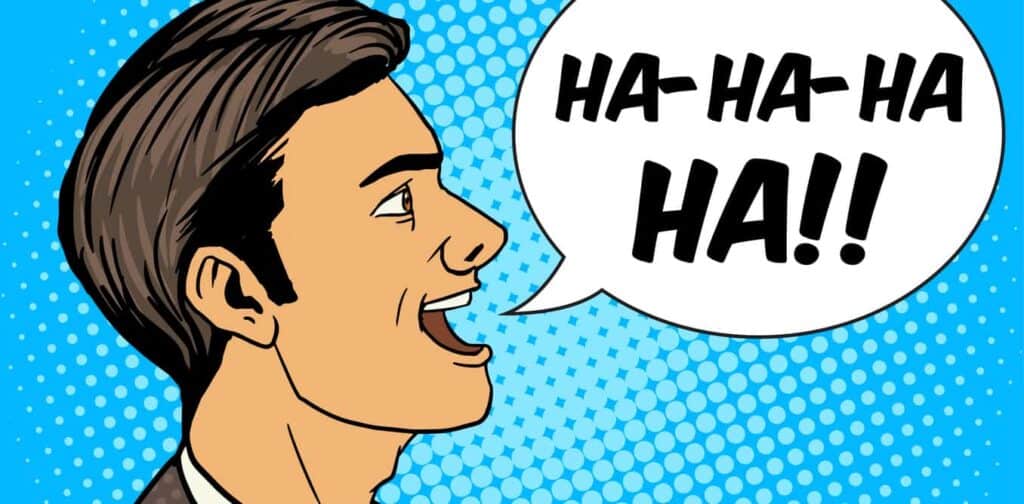 Also, remember that you are professionals. While you can throw in a few jokes when appropriate, you're not a comedy channel.
The humor is meant to lighten up the subject matter, not overtake the video.
13. Expect Mistakes and Learn from Them
You blank on your lines once the camera starts rolling. You spent hours painstakingly editing your video only for the file to corrupt. Once the video goes live, it gets poor reception.
If you click on the profiles of any successful YouTube star and scroll back to their first few videos, you'll see that even they didn't discover the formula to success overnight. It takes time and patience.
You'll naturally get over the jitters with time the more you make videos. If it's an issue with the video getting a few views, ramp up your social sharing.
14. Stick to a Publishing Schedule
For some people, YouTube is the new TV. How can they say that?
It's because YouTubers stick to a schedule. They make videos daily or weekly, and always on the same day.
Their fans can expect to log in on a Tuesday evening, for instance, and see their favorite YouTuber's video every week without fail.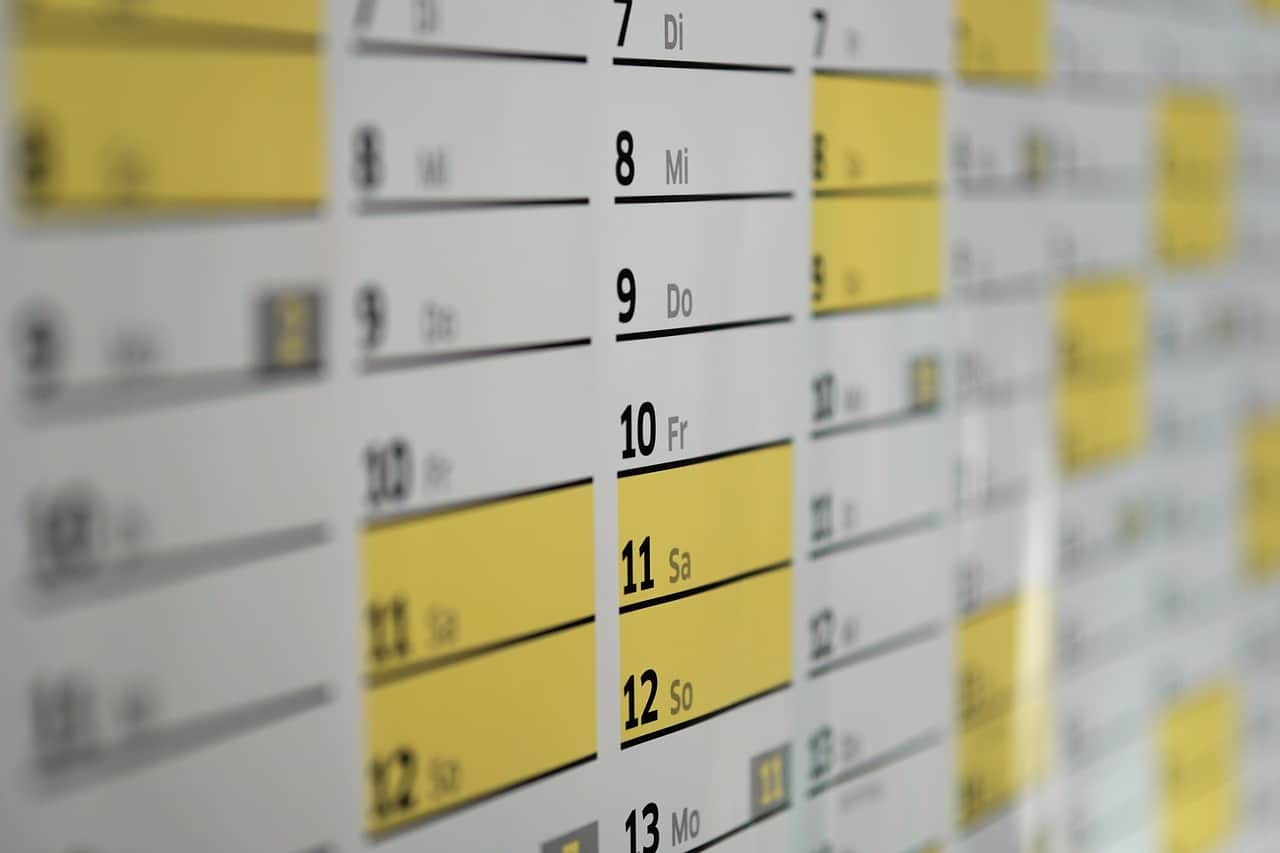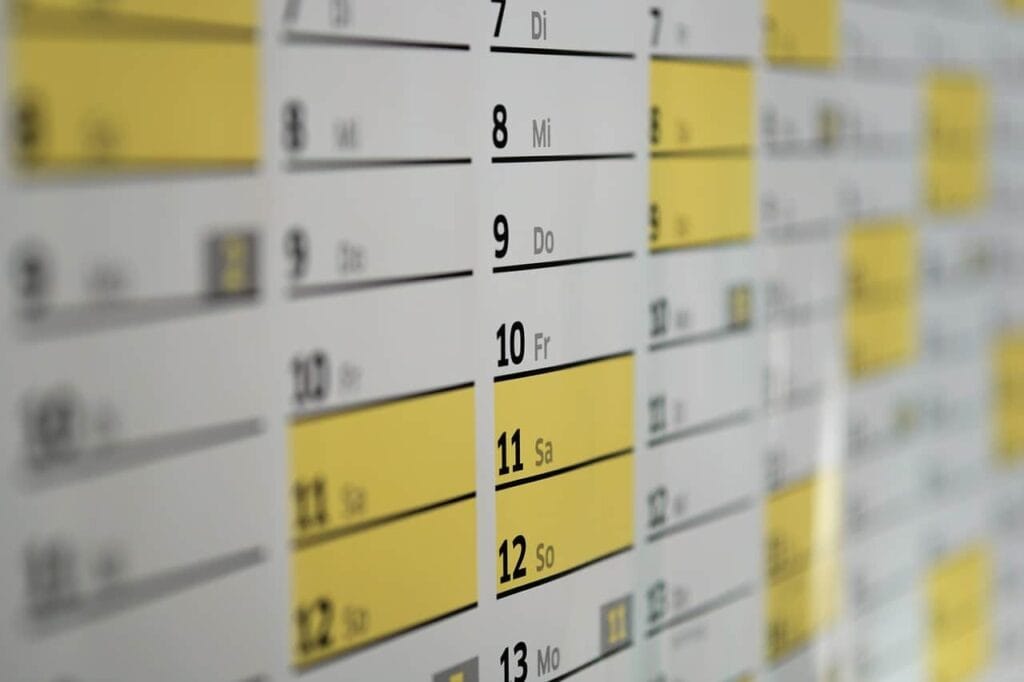 If you want to become an integral part of your audiences' viewing schedule, do the same.
Maybe you publish every Monday or Friday, but once you pick a day, make sure you can realistically publish videos that same day each week.
Of course, you can skip holidays and other extenuating circumstances, but otherwise, stick to the schedule. Eventually, your audience will come to rely on your videos weekly, too.
15. Make a Series
Another way to hook in your audience long-term is to start a series.
Say you have 10 videos as part of a series and a prospective customer finds the sixth video in that series. They watch it and like it.
Guess what? They're probably going to go back and watch the other nine videos to catch up.
If you do plan to start a video marketing campaign series, make sure you label your videos from the beginning.
Come up with a name for your series and then title your video something like "New Series, Episode #1" and so on.
16. Use Facebook Targeting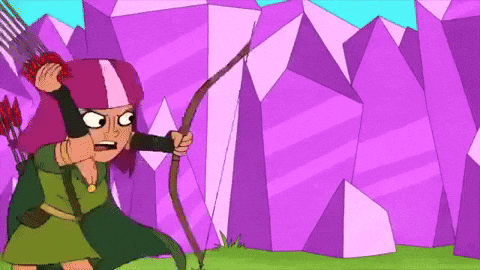 If you've paid for Facebook Ads, then you've used Facebook targeting. If you're not quite familiar with this feature, we'll go over how to use Facebook targeting for your video.
First, go to your Facebook Business Page and then set up your new post. You should see a target icon that looks like two little triangles. This lets you select up to 16 different interests in which you can divide your audience.
Now you can select audience restrictions. This further segments your audience by the language(s) they speak, their location, their gender, and their age.
You can be sure that your video will only be displayed to the audience segments who will be most receptive to it.
17. Use Analytics
When you click on a YouTube video, you can clearly see how many views, likes, dislikes, and comments the clip has generated. It doesn't even have to be your video.
This information is public, but YouTube's analytics go far deeper. To access these analytics, go to your account and then the Creator Studio.
From there, you should see an Analytics tab. You can check out even more data via the End Screens option. This presents the following information:
End screen elements, which track whether you've used end screens like CTAs, subscription buttons, and more.
Clicks per end screen element, which show the level of engagement with your end screen element.
Of course, you can also use analytics to track more than end screen elements. These also tell you useful demographic information, such as where your subscribers are coming from, so you can make more targeted clips.
Conclusion
Video marketing, whether you like it or not, is here to stay. It's only going to become more prevalent for marketers to master in the coming years, so why not start early?
By following these 17 tips for successful video marketing, you're on track to driving more traffic and growing your audience.
For all your other marketing needs, there's EngageBay.
Whether you want to build your social media presence, master SEO, or automate email marketing, EngageBay is an affordable alternative that's geared towards small businesses and startups.
It's the perfect tool to start your next video marketing campaign.
Whether you're looking to create a video for business, video on-demand, animated videos, or more, choose EngageBay.
Check out our recommended social media blog posts: