The holiday season is upon us and as most know, 'tis also the season for some of the most awesome Thanksgiving, Black Friday and Cyber Monday SaaS deals. There is no better time of the year to get to know about the finest Black Friday software sales or buy some of the world's most desirable SaaS applications at throwaway prices, but know that these software deals are available for a very limited period only.
For your quick reference, here is a curated list of some of the most happening Black Friday SaaS deals that we came across for 2019.
Happy buying!

EngageBay – An integrated all-in-one marketing, sales and support platform with a free CRM built for startups and growing companies. Streamline and grow your marketing, sales & support processes using a single software. Get a unified customer view across all the teams. Market your business like the world's best companies, build lasting customer relationships, sell like the pros, and provide awesome support to your customers.
EngageBay enables you to manage everything, from Email Marketing, Marketing Automation, Sales CRM, Social Media Management & Lead Generation, Landing Page Builder, Helpdesk Ticketing, Live Chat. All in One place!
Deal – LIFETIME 40% OFF on all plans. Signup from the form below or visit this offer page for more details.
NOTE: This deal has expired. Please enter your email and phone number in the form below to get information about future deals.
---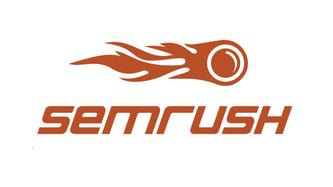 SEMRush – One of the world's finest all-in-one marketing toolkits for digital marketing professionals.
Deal – 40% Off the Content Marketing Platform & Marketplace
---

Achieved – Achieved is a flexible, intuitive and user-friendly team progress tracking tool for modern organizations. Achieved currently addresses 3 pillars of the organization life: daily standups, Objective tracking & announcements.
Deal – 75% discount on the first 12 months for new sign-ups
---

actiTIME – actiTIME is a time tracking software providing a convenient way to manage project scope, assign tasks to your team and analyze your business performance based on the collected data.
Deal – 50% discount on any purchase
---

ActiveChat – ActiveChat is a visual chatbot platform & AI conversations engine for Facebook Messenger, Telegram, website and Twilio SMS. It supports native Shopify and WooCommerce integrations, Google Sheets and Google Calendar support, as well as natural language understanding with Dialogflow.
Deal – 80% off your first year
---

AdZis -The app can be integrated with your Shopify store so that you can generate product descriptions on a click of a button. Now get product descriptions for your store in seconds.
Deal – 2% off Annual Package for the Price of Monthly Plan
---

AdvertSuite -AdvertSuite is Facebook Ad search & analyzer software that helps you get a better insight at ads for any niche, as well as helps you optimize your performance for future campaigns.
Deal – 95% off the Lifetime account
---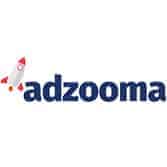 Adzooma – An AI and machine learning-based Google and Facebook Ads platform, offers simple campaign management, 24/7 optimization and time-saving automation, all in a single interface.
Deal – Lock Old Prices Forever and save upto 61% off monthly.
---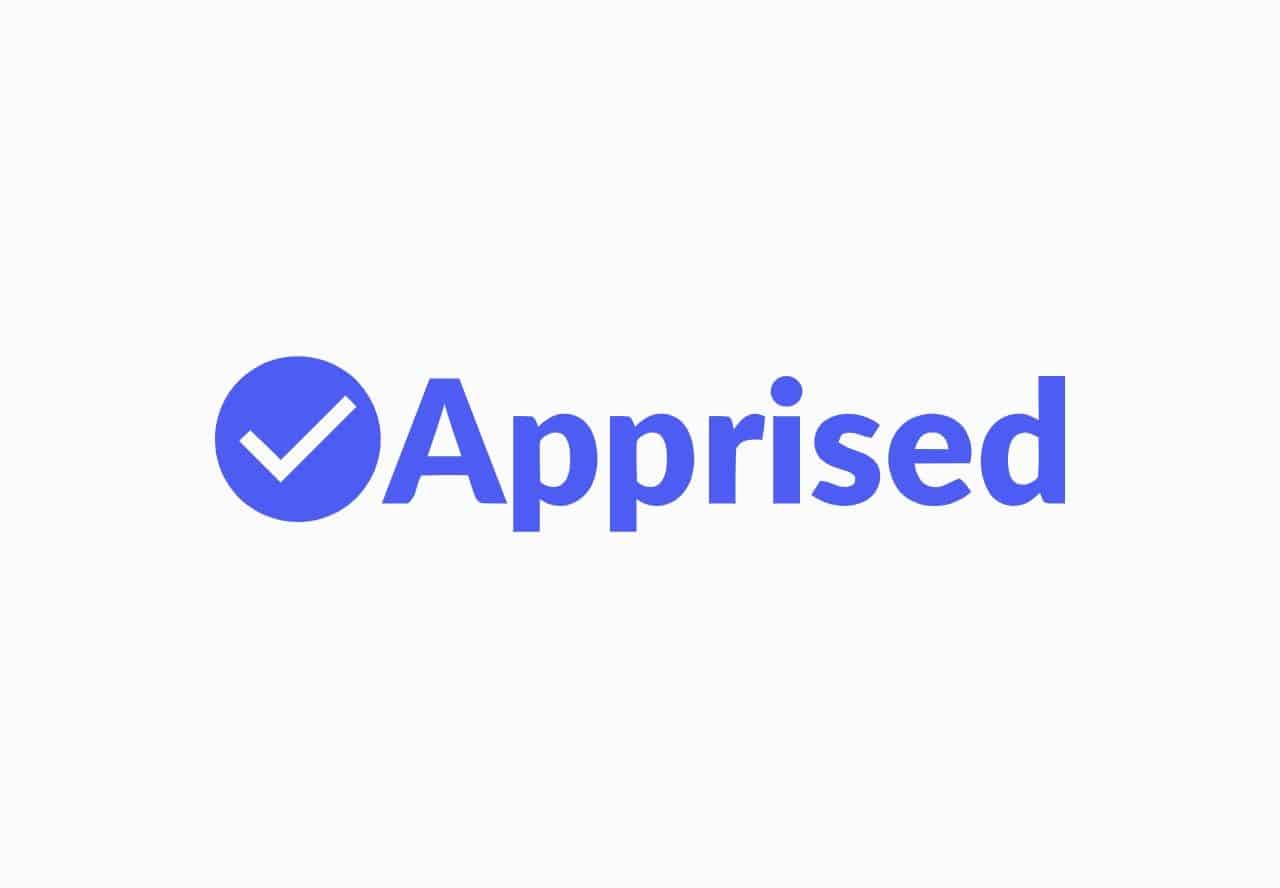 Apprised – It helps drive conversions on your site using Social Proof with notifications like conversion counter, live visitor count, recent activity stream, coupons, video notifications, and more. Versatile and elegant, it works perfectly with any CMS, website builder, landing pages, carts, and more!
Deal – Lifetime Deal on Premium Plan for 49 USD
---

Appy Pie – Appy Pie is an App Builder platform which provides customers to build App online without any coding skills.
Deal – 75% off on yearly plan
---

Audiencify – It is an e-Commerce customer segmentation & analytics for your Shopify store. Audiencefy makes targeting the right audience and managing purchase data easy.
Deal –$49 Lifetime Deal (LTD)
---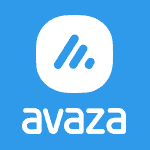 Avaza – Avaza is the leading all-in-one platform for running productive teams. Avaza seamlessly integrates your choice of Project Management, Time tracking, Expense reporting, Resource Scheduling, Quoting, Invoicing and unparalleled Reporting.
Deal – 50% Off for 3 Months on Purchasing Any Paid Plan Subscription (Coupon: AVAZABLACK2019)
---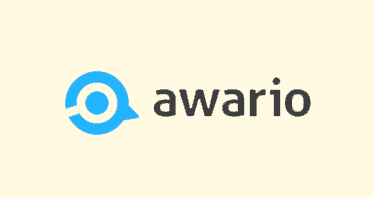 Awario – Awario is a social listening tool that gives brands access to data that matters to their business: insights on their customers, market, and competitors. Be the first to know when important conversations spark out online. Grow brand awareness, research your market, engage with customers, find sales opportunities and reach out to influencers.
Deal – 50% OFF
---
Beaconstac's QR Code generator – Beaconstac's QR solution is an all-in-one solution for building a QR Code Marketing campaign. It allows you to create customized QR codes, manage them and monitor their performance.
Deal – 50% Off on annual plan
---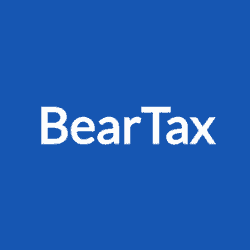 BearTax – It is a crypto investment accounting software. BearTax is a software that enables Individuals, CPAs, and Accounting firms to calculate the performance of their crypto investments for a given tax year for tax reporting purposes.
Deal – 10% off on all tax plans
---

Better Proposals – Better Proposals is a tool that helps you create great proposals when reaching out to potential clients and prospects.
Deal – 50% OFF on the Premium and the Enterprise plans for 6 months
---
Biogram Link – Instagram allows you only one link for your bio field. Biogram Link is the solution. Get the most of your Instagram Bio Link. Create shorted links, unique biolink pages and get proper statistics of your visitors. Add your Google Analytics codes. Re-target visitors to each link with Facebook pixels. Set Start and end dates for each link to be active and much more.
Deal – 50% off all Annual Plans
---

BlazeVerify – It is an email verification tool that helps you validate your email lists when reaching out at scale.
Deal – 15% off+15% extra credits included. Valid till Dec 2
---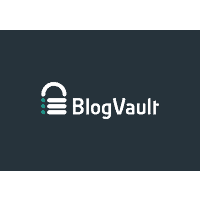 BlogVault – BlogVault is the go-to for WordPress backup, staging, migration & security. Trusted by over 200,000+ websites, it can backup or migrate a 300 GB site without overloading your server. It also boasts of the fastest website recovery tool (< 5 mins) and powers migrations for popular web hosts like WPEngine, FlyWheel, and Pantheon.
Deal – 40% off on Annual Plans
---

Boost – Boost is a unique one-click lead capture tool that allows you to get verified email addresses without your visitors having to fill out a form.
Deal – 60% off on all plans forever
---

Bounceless – Bounceless.io is a tool for digital marketers to clean and verify email lists to boost email deliverability for better and effective email marketing campaigns.
Deal – Buy 1 Get 3
---

Brand24 – Brand24 is a powerful award-winning app for media monitoring. It helps to get instant access to brand mentions across social, news, blogs, videos, forums, reviews and more.
Deal – 50% off of any plan for 3 months. (Offer available only from Black Friday to Cyber Monday)
---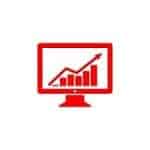 BrandMaxima – It is a social Media Intelligence and Analytics SaaS platform. This platform offers Instagram Account Tracking, YouTube Channel Tracking, Facebook Page Analytics, Twitter Account tracking, Twitter Hashtag Analytics and Instagram Hashtag Analytics in real-time.
Deal – 50% OFF on all Annual Plans & 30% OFF on all Monthly Plans
---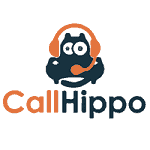 CallHippo – On-demand Voice over Internet Protocol (VoIP) service provider. It is a leading on-demand Voice over Internet Protocol (VoIP) service provider, offers virtual phone solutions for start-ups, small businesses, and enterprises.
Deal – 25% on Platinum Plan (Monthly & Yearly)
---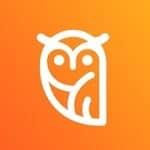 Capturly – Capturly is an analytical tool designed to help businesses make smart decisions. It provides great insights to help convert visitors into customers.
Deal – 95% Off
---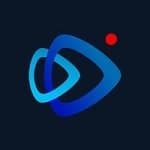 Castr.io – Live Stream To Social Media Platforms Simultaneously + Pre-Recorded Live
Deal – 65% Off
---
Chanty – Chat app to boost communication and productivity in teams.
Deal – 75% Off
---
ChatSilo – ChatSilo is a mini Facebook Messenger CRM that helps you to nurture Messenger leads, manage projects, keep track of important conversations, build quality relationships, follow up with prospects, achieve your aim, get the sales and every other thing.
Deal – 50% Off
---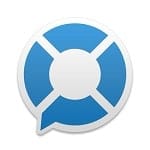 Chaport – Chaport is a live chat for websites that helps you get more leads, boost sales, and improve customer service. It is designed as a modern messenger to make communication with customers as easy and enjoyable as chatting with friends.
Deal – 50% Off the First Payment of a Monthly or an Annual Subscription to Pro Plan
---
CloudTalk – CloudTalk helps small and medium businesses setup and run virtual phone systems from all around the world. Typically, it's used in sales for outbound calls and in customer service for inbound calls.
Deal – 50% on your subscription fees in the first 3 months (Till 30 Nov 2019)
---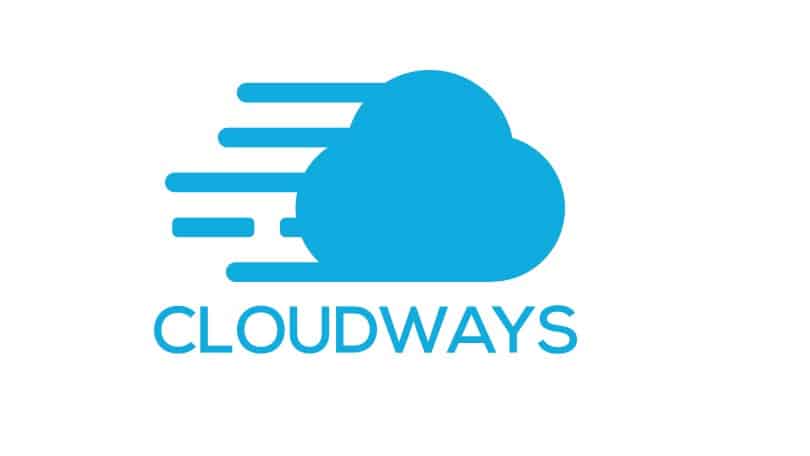 CloudWays – Cloudways is a managed hosting platform that facilitates choice, simplicity, and performance. All this is backed by caring expert support so that you stay focused on what you do best, win as an individual and succeed as a business.
Deal – 40% OFF for 3 Months on All Plans
---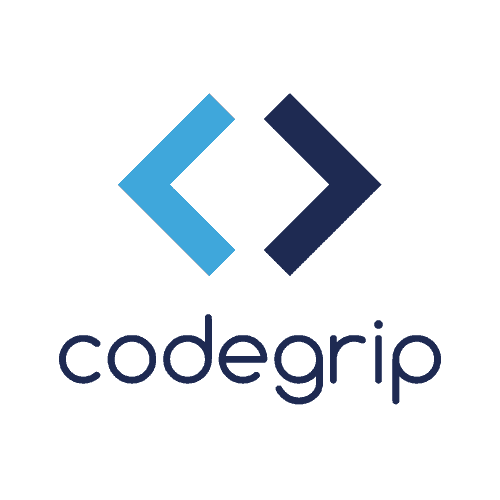 Codegrip – Codegrip is an automated code review tool that gives overall code quality reports that include bugs, code smells, vulnerabilities and duplication in the code. CodeGrip makes secure code review easier, instant and less costly.
Deal – One-Month All-Access Free Trial
---
Collect – Collect is a tool that helps you get documents from your clients, partners. It offers a nice client portal and does all the follow-ups until you get the documents uploaded.
Deal – 30% lifetime discount on all plans
---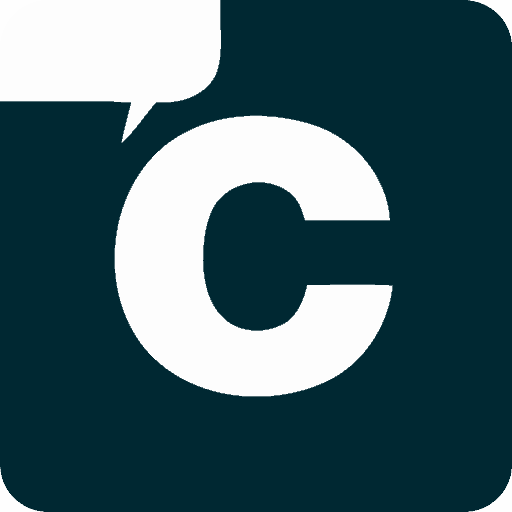 CometChat – CometChat Go is a social chat and calling tool for websites. It helps your users chat privately and in groups. You users can also call and video conference on your site with CometChat Go.
Deal: 50% off on all monthly plans for 3 months
---

ContentStudio – ContentStudio is a powerful content marketing and social media management platform for publishers, brands, agencies and, startups who want to share the best content consistently and increase their reach.
Deal: Lifetime Offer for $69
---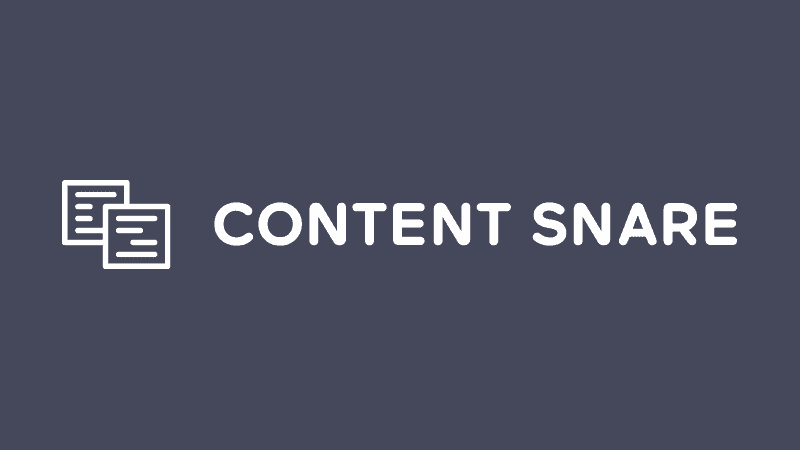 Content Snare – It is a content organizing tool that helps you organize content, manage internal projects in a hassle-free manner.
Deal: 20% off any plan till December 2
---

ConvertBox – ConvertBox is a sales platform to build on-site messages and targeted CTA's for your website that converts more visitors into leads and repeat customers on autopilot!
Deal: $295 Lifetime Deal
---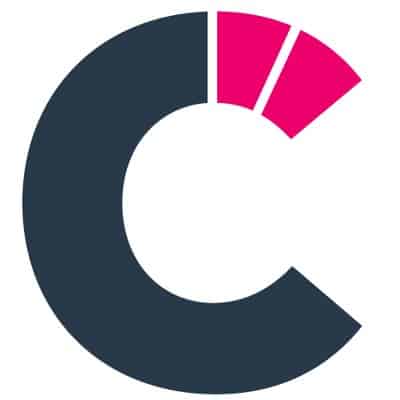 Competitors App – Competitors App is a monitoring tool that helps marketers and agencies to automatically track marketing strategies of other businesses in the industry in one place, with minimum effort and little time investment. The cloud-based app monitors competition Newsletters and Emails, Social Media posts, Social Media Performance & Activity (Engagement details, Posts frequency, Most popular posts), Blog posts, Reviews from more than 60 reviews websites, Website changes, SEO strategies, Keywords rankings, Google and Facebook Ads and sends user's notifications whenever a competitor makes a move.
Deal – 40% lifetime discount on all plans
---
CouponXPRS – It is a great digital Loyalty Platform. You can create any number of coupons with our coupon designer, share and send to your customers. Customers can save a coupon to their home screen or bookmark the link. In order to redeem it, they have to register as a member. A QR will show which you can scan with any QR scanner to redeem.
Deal – 50% recurring discount on all plans (Monthly or Annual)
---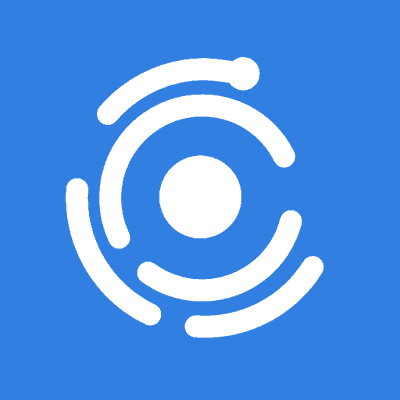 Crowdy.ai – An easy-to-use marketing platform that combines different social proof tools. It helps to build customer trust, increase conversions, and jumpstart sales.
Deal – Flat 50% off lifetime on yearly plans.
---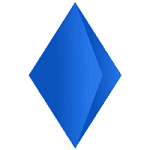 Dappros Platform – Easy blockchain integration platform.
Deal – 30% Off Any Paid Plan if You Subscribe Now and Upgrade Until November 2020
---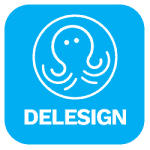 Delesign – allows you to complete all your design projects by sharing a vetted senior-level Delesign designer. With Delesign, there's no need to spend time recruiting, interviewing, or training designers. Just sign up, submit your projects, and we'll take care of the rest.
Deal – 60% off the first month
---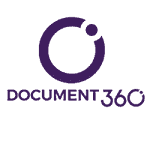 Document360 – Document360 is a Saas platform that helps you to build a great self-service knowledge base for your customers and internal users (public or private knowledge bases).
Deal – 30% Off on Any Annual Subscription Plans
---

DragDropr – DragDropr lets you create, edit and design the content for your website, webshop, or any other web content by simply dragging and dropping.
Deal – 50% off annual payments and special LTD Magento & Shopify offer $189
---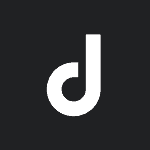 Draftium – Draftium is a turbo prototyping tool that will help you build a high-fi prototype in 15 minutes and get your ideas visualized and validated before you dive into real coding.
Deal – 40% Off on Annual Subscription
---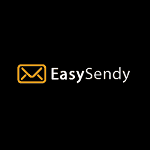 EasySendy – EasySendy is an email marketing platform for online gig creators like bloggers, podcasters, vloggers, business coaches, YouTubers, writers, course creators, consultants, freelancers, authors, coaches, musicians, photographers, and startups. Also, offer to our customers EasySendy Drip, EasySendy Social.
Deal – Flat 40% OFF + 2 Month Free on Yearly (Annual) Subscription
---
Email List Validation – Email List Validation is a list verification tool that helps clean up your customer or subscriber list. Filter out invalid, inaccurate and fake emails and keep users that read and engage. Why? To save money on your email marketing software. The fewer bad email addresses on your list, the less you pay. Digital marketing pros who send a lot of emails as part of their sales, marketing, and promotions strategies can improve delivery rates and save money.
Deal – Get 50% Off on All Packages
---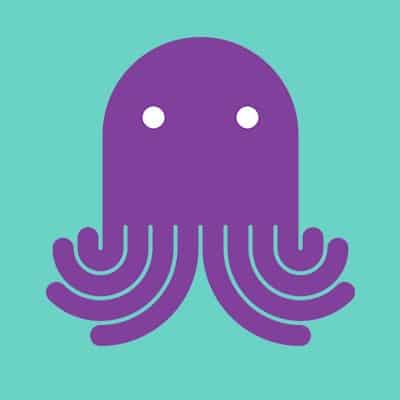 Email Octopus – It is a marketing tool that allows you to create time-based onboarding and drip campaigns.
Deal – 50% off for 6 months for new members
---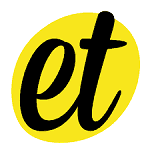 EmailThis – It allows you to save ad-free web pages to your email inbox
Deal – 50% Off On Lifetime Plan
---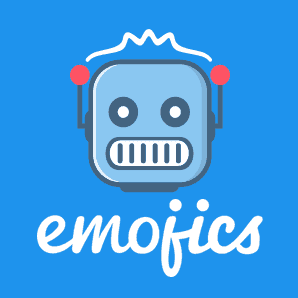 Emojics – Emojics is a feedback emoji and lead generation tool that allows you to engage your website visitors..
Deal – 50% off on all plans 
---
Encharge – Encharge is a marketing automation tool for SaaS companies to increase conversions, retention, and revenue. Encharge brings in customer data from your marketing apps and sends automated messages to the right people. With deep native integrations with HubSpot, Intercom, Facebook Ads and other tools, you can create super personalized customer experiences and convert more.
Deal – Get 50% Off for the First Year With Any Annual Plan. Starts at Just $144 Per Year
---

Fesh – Fesh. is a premium, all-encompassing eCommerce platform that will power your online sales and allows you to set up a pro-level eCommerce environment without having to write a single line of code. Its beginner-friendly platform, but boasts so many options that seasoned shop proprietors will also find it indispensable.
Deal – Buy any plan or upgrade to Unlimited and get SEO Booster Plus pack that normally costs $6.9/mo for free!
---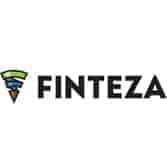 Finteza – An advanced analytics and marketing tool that gives unique opportunities to optimize website conversion rates, create and manage advertising campaigns and receive traffic quality details.
Deal – 30-day free trial
---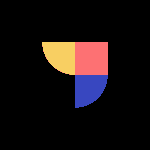 Fronter – Fronter is a marketing tool that enables you to collect and give feedback from a centralized platform. It allows for easy collaboration with the team for timely and actionable feedback.
Deal – Up to 95% Off on Various Plans
---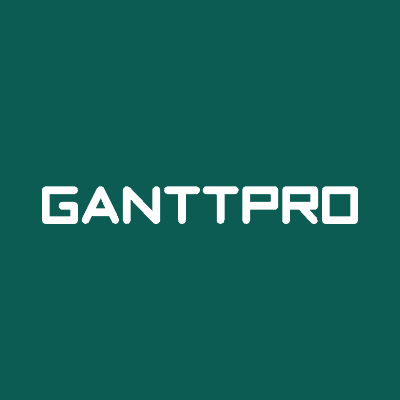 GanttPRO – It is a project management tool based on Gantt charts with a short learning curve. The most affordable in its category, GanttPRO offers a variety of cool features such as baseline, critical path, timelog, reports, and virtual resources.
Deal – 30% off (Starts 11/25/2019)
---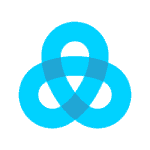 Gist – Gist is an all-in-one growth and support tool that provides over 20,000 small and medium businesses with live chat, email marketing, customer support and much more for their site — all from a single dashboard.
Deal – 77% OFF on annual plans
---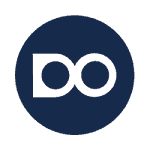 Gridle – Gridle is a client management tool that offers a comprehensive set of features. From managing leads to drafting proposals, and invoicing clients, it takes care of all.
Deal – 95% Off
---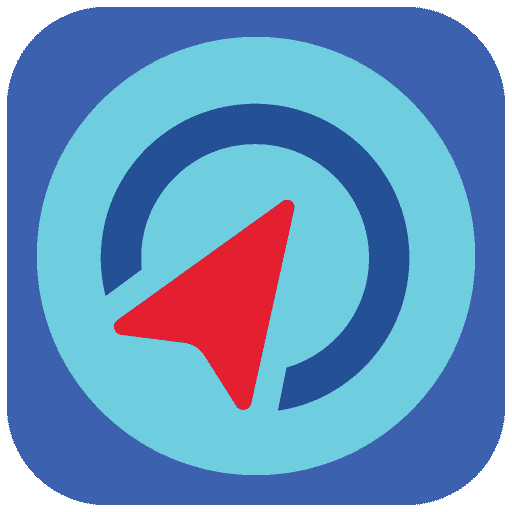 Group leads – Group leads helps Facebook group owners to instantly convert new Facebook group members into leads in Google sheet as well as their favorite email marketing software.
Deal – 50% Off
---

Harmonizely– Harmonizely is a CalDAV-powered scheduling tool which provides a reliable, very simple to use and fast solution to schedule meetings with your customers.
Deal – 50% off your first subscription
---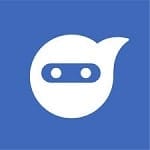 Helpninja – Helpninja is a simple helpdesk and live chat. It's simple as Gmail. Handle your customer queries as a team. A traditional email can be overwhelming when you have multiple mailboxes and a team to manage your customer queries. With HelpNinja its as simple as using email but with the capability to manage it with your team. It helps you to categorise and consolidate different concerns of your customer. And for your customers, its the same email and they wouldn't even know you are using a system to email them.
Deal – 30% Off for 3 Months
---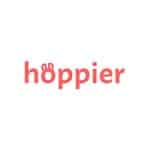 Hoppier –Hoppier brings all your office needs into one place – with a massive selection of everything your office needs for really good prices.
Deal – $50 Off on your first order
---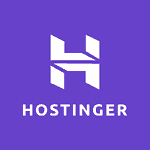 Hostinger – Created in 2004, Hostinger is a cheap yet powerful web hosting service provider. They provide over 29 million users in 178 countries with a premium web hosting platform.
Deal – Up to 90% off on Various Plans
---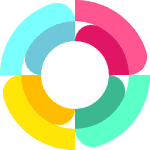 HR Partner – HR Partner is designed for small and mid-sized businesses that want the same tools the big companies use, but witout the big price tags. It includes employee records management, ATS for streamlined recruiting, onboarding checklists, leave / vacation requests, and a lot more.
Deal – Get 50% Off HR & Recruiting Software
---
Hypegrowth – Hypegrowth is an organic social media growth service, to grow your followers. With dedicated manager support and weekly optimizations, you will be growing your following on autopilot.
Deal – 20% OFF for 6 months on all plans
---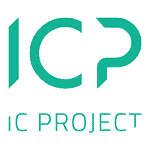 IC Project – IC Project-all in one project management tool that will allow you to successfully manage the resources of your company exactly the way you want it. ICProject is flexible, agile and user friendly.
Deal – Get 3 Months of Ic Project Subscription and Dedicated Training Totally for Free! 
---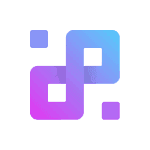 Infinity– Infinity is an all-in-one management tool that helps you get all your work done from a single dashboard. It is quite flexible as it allows you to build your custom workflow.
Deal – $99 for Lifetime Account
---
InTouchApp – CRM for WhatsApp – CRM for WhatsApp World's first CRM that works within WhatsApp Web! Helps Marketing, Sales and Support teams reach customers like never before! Save & manage 1000s of unknown contacts from WhatsApp with just a click.
Deal – 50% Off On Annual Plans & 20% Off On Monthly Plans
---
Instalys – Analyze and track any Instagram, Twitter, Facebook or YouTube account. Get daily audit reports of your social media accounts performance, and see future projections. Use it for your accounts, or your customers' accounts, or even to track your competitors performance.
Deal – FREE Report for one month & 50% discount on report points purchase
---

InvoiceBerry– Online invoicing software designed to help small businesses and freelancers with their invoice and expense-related processes. Thanks to InvoiceBerry, you can create, send and manage your invoices with ease.
Deal – FLat 50% off on monthly subscription
---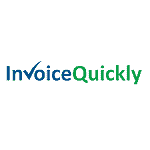 Invoice Quickly – Invoice Quickly is a leading cloud-based invoicing solution for small businesses and self-employed people. It is fast, secure and easy to use. Now spend less time on accounting and more on productive work.
Deal – Lifetime Deal for Pro Plan: $49 
---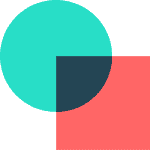 involve.me – involve.me is a drag and drop interactive content builder to grow, engage and convert your audience. Ceate white label forms, lead pages, surveys, quizzes, calculators and payment pages (integrated with Paypal, Stripe and Google Pay) that look custom coded. involve.me adds a new native integration every week and can be Zapped to 1000+ additional tools.
Deal – 77% Off Starter Yearly, 90% Off Professional, 91% Off Business
---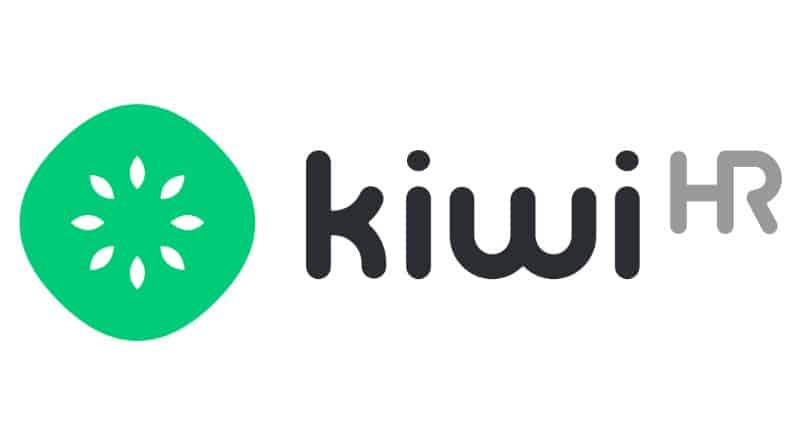 kiwiHR – With digital employee records, automated time off management, time tracking, HR reports, as well as onboarding checklists and integrated DMS, kiwiHR digitises your HR admin.
Deal – 20% discount for a whole year
---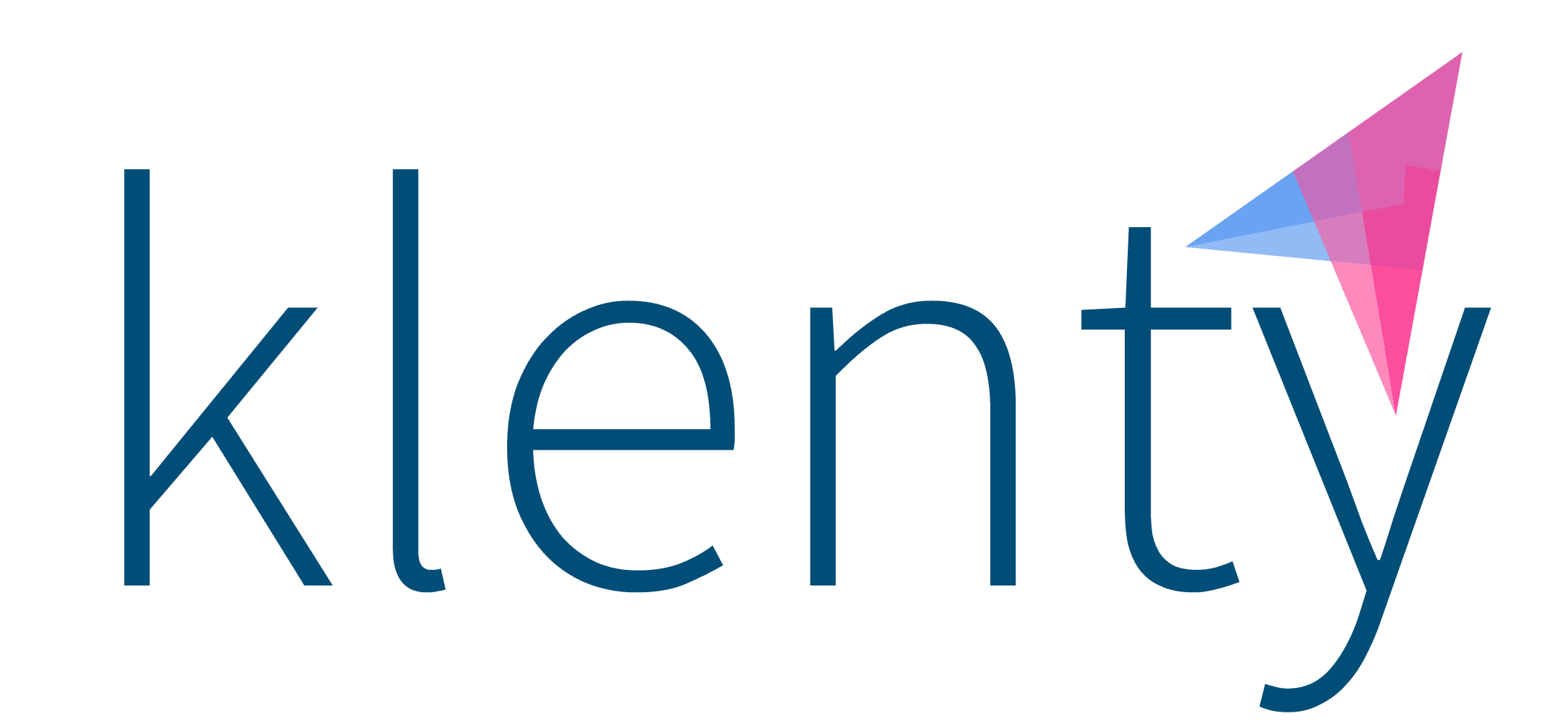 Klenty – Klenty is a sales engagement platform built for high-velocity sales teams. Using Klenty. you can automate the entire process of reaching out and engaging with prospects, by sending personalized emails and automated follow-ups at scale.
Deal – 40% off on all Annual pricing plans
---

Landingi – Landingi is an easy, drag and drop landing page builder designed for business owners, marketing experts and agencies alike. Packed with useful features and third-party integrations, Landingi works perfectly for anyone who doesn't necessarily have to know how to create a landing page in WordPress.
Deal – Various Offers
---

LeadCart – LeadCart is simpler, yet more powerful solution to help you convert more sales & maximize profits from existing traffic.
Deal – Details
---

LearnWorlds – LearnWorlds is a top-rated all-in-one platform to create, market and sell online courses. Build a beautiful online school and turn your knowledge and experience into a successful online program without any tech hassle. LearnWorlds enables creators, educators, and organizations to create unique, interactive and social learning experiences.
Deal – Deal from 25 November 2019
---
Lemlist – Lemlist is a cold email tool that helps agencies, sales teams, and B2B businesses personalize and automate email outreach.
Deal – 30% off for the first 3 months valid for new customers only.
---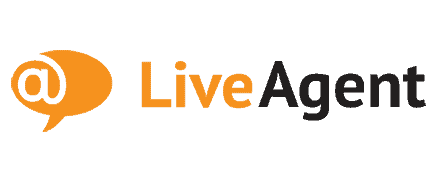 LiveAgent – LiveAgent is a simple and intuitive multichannel helpdesk software that helps companies provide excellent customer service across all channels — social media, phone, email, and chat.
Deal – $100 credit for new accounts
---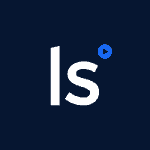 LiveSession – LiveSession is a qualitative analytics software that helps to understand users' behavior across websites and apps.
Deal – 50% off for the 8first month of all plans
---

MailClickConvert – MailClickConvert is a bulk email marketing software that enables you to send high volume emails to cold purchased contacts list.  We also provide complementary services to assist in cleaning and verifying your email lists to ensure email addresses are valid.
Deal – Details
---

MakeTracks.social – MakeTracks helps you increase traffic and conversions from organic social media.
Deal – Details
---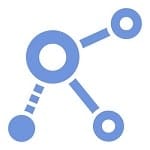 MarketPlan.io – MarketPlan.io is one of the best marketing funnel tools that lets you and your team members easily view and edit the funnel map.
Deal – Up to 70% off on various plans
---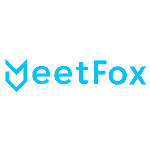 MeetFox – MeetFox is a tool that makes meetings seamless with easy scheduling, online video calls/ face to face meetings, and secure client payments with invoicing. We reduce administration tasks by 60%, saving you 6 hours
Deal – 60% Off for 1 Year
---

Mindbowser – Mindbowser is a digital transformation services provider working with global brands aiding on their journey to digital transformation. Mindbowser offers a suite of products and services around user experience, automation, analytics, and mobility that in turn helps businesses become more efficient and improves profitability.
Deal – $100,000 credits
---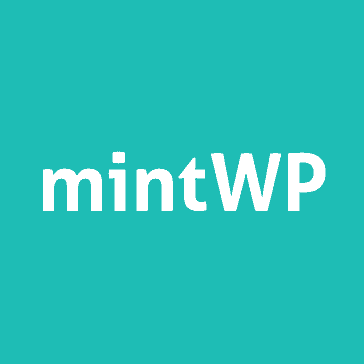 mintWP – mintWP provides 24/7 WordPress support and maintenance services.
Deal – 40% Off on all plans
---

My Web Audit – My Web Audit helps web agencies generate more leads and close more deals using various audits. We support dozens of manual and automated assessments that can be run in under 5 minutes. The end result is a beautiful report with actionable advice that business owners understand and value. We evaluate what matters, from SEO and UI/UX to conversion optimization and security. Agencies use our reports to build trust, establish expertise and deliver value making it easier for them to win more sales.
Deal – 50% discount for the first 3 months on the Pro & Agency plans or get up to 4 months FREE on our annual plans.
---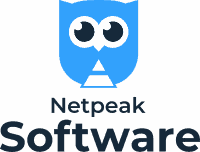 Netpeak – Netpeak Software develops SEO tools: Netpeak Spider (SEO audit, comprehensive analysis, website scraping) and Netpeak Checker (SERP scraping, bulk URL comparison).
Deal – 40% off on all plans
---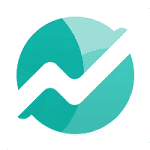 Nifty – Nifty is a project and workflow management that enables easy collaboration so as to successfully complete the project. It also automates progress reporting.
Deal – 40% off for the First 4 Months
---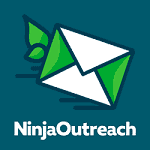 NinjaOutreach – NinjaOutreach is an influencer marketing and analysis platform that helps you generate traffic and capture your audience's attention through different outreach campaigns.
Deal – 60% Off on Flex and Pro Yearly Plans
---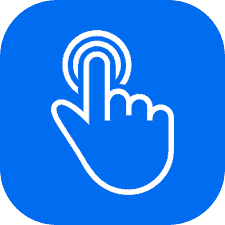 OneTap Check-In – OneTap Check-In provides event check-ins and real-time insights into your member's attendance. OneTap also improves event security by ensuring members at your events are meant to be there.
Deal – 50% off of your first month on any plan.
---

OSI Affiliate Software – Referral software company
Deal – Save 20% of any plan
---

Paperflite – Paperflite enables marketing and sales teams to store, discover, share and track sales content and get real-time engagement analytics. It integrates with industry-leading CRMs, email providers and marketing tools.
Deal – 40% Off On All Plans
---

Payfunnels – Payfunnels helps soloprenuers to accept payment online in a simplified, fast, and hassle free way. They are verified Stripe partners and trusted by many businesses.
Deal – 60% Off 
---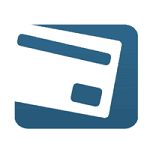 PayKickstart – PayKickStart is an effective affiliate management software designed to increase your revenue by helping you sell more.
Deal – $997 for 12 months for their Premium Plan
---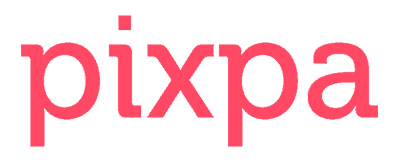 Pixpa – Pixpa is an all-in-one website platform for photographers to showcase, share and sell their work online. They are trusted by Pro Photographers around the world,
Deal – 50% OFF for the first year on all plans
---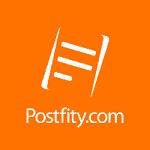 Postfity – Postfity is a social media handling tool that enables you to schedule your posts on various platforms like Instagram, Twitter, Facebook, and more.
Deal – 50% Off on all Plans
---

Post Affiliate Pro – Post Affiliate Pro is affiliate marketing software that runs and automates your entire affiliate program on autopilot.
Deal – $100 credit for new accounts
---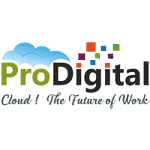 ProERP – ProERP is a cloud-based ERP system that offers a comprehensive set of modules, including CRM, purchase, sales, accounting, inventory management, and more.
Deal – 25% Off
---
Project Canyon – Project Management and Team Collaboration System with a large number of productivity modules: CRM, Leads, Projects, Finance, Events, Chat, Reports, Attendance, Leaves, Messages, Estimates, Support Tickets, and more. Client quotes, proposals, products, online payments, and client portal.
Deal – 50% Recurring off all plans
---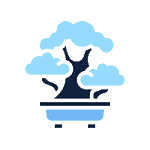 Publist – Publist is a cloud storage system that enables you to store and organize all your files and data under one roof.
Deal – Up to 95% off on various plans
---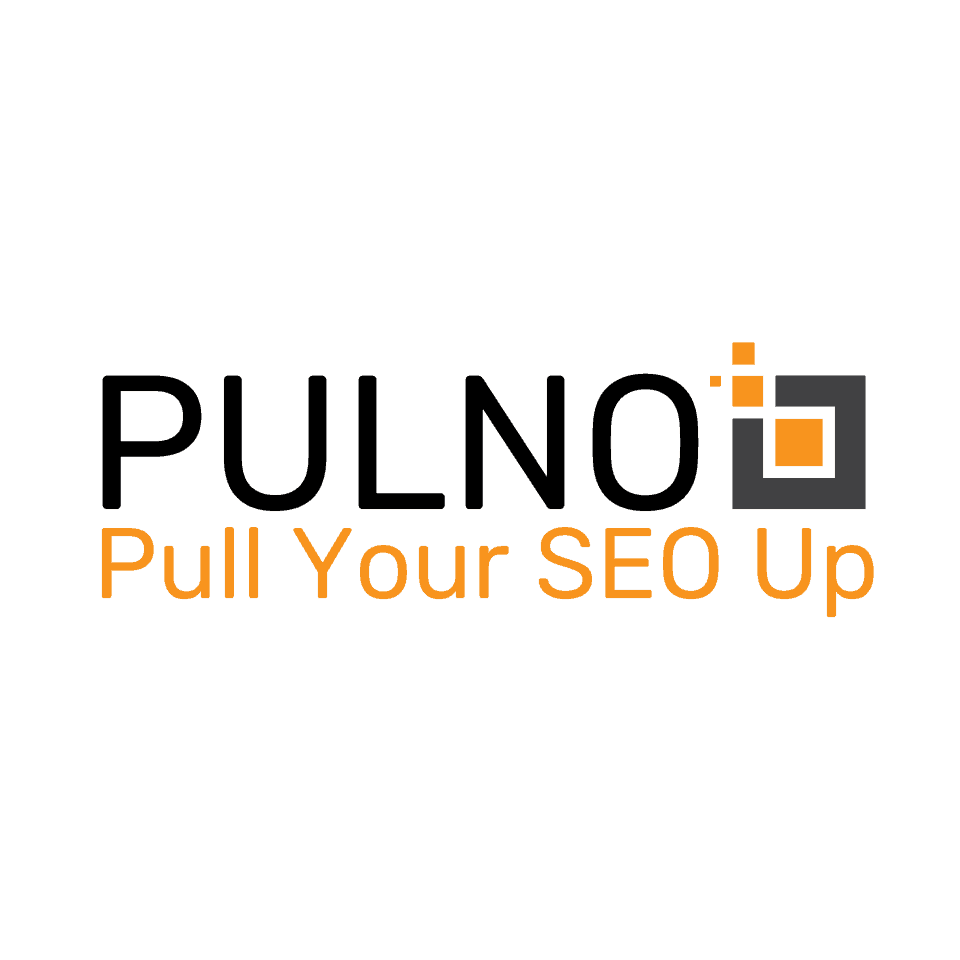 Pulno – Pulno is a comprehensive tool for website analysis and SEO audits. Improve website elements such as missing keywords, duplicate content, broken links, long page loading time or problems with images. Moreover, Pulno provides clear suggestions on how to fix a problematic issue quickly and efficiently.
Deal – 30% discount for all plans
---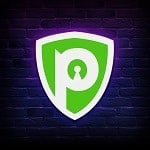 PureVPN – PureVPN is the world's fastest VPN service with affordable pricing. It is operable in more than 180+ locations with over 2,000+ servers and 300,000+ IPs.
Deal – 85% off on their Premium Accounts
---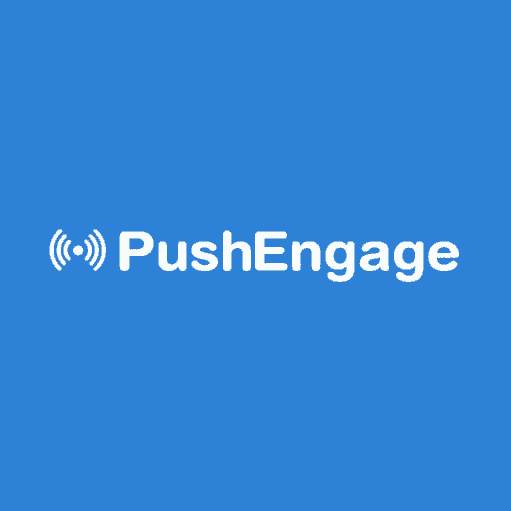 PushEngage – PushEngage is a web push notifications platform, designed to help websites by sending notifications and increase returning visitors. With the tool, you can send targeted personal notifications to your website visitors
Deal – 30% discount on all Annual plans
---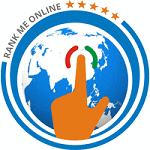 Rank Me Online – AI Driven Social Media monitoring, online reputation management and influencer discovery platform.
Deal – 3 Months Free for $99 Monitor Plan
---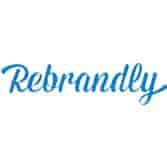 Rebrandly – A link management platform to brand, track and share custom short URLs (branded links) using a domain name that represents your brand.
Deal – Free first year of domain registration. (Conditions Apply)
---
Recruitik – Recruitik is an advanced Talent Acquisition Platform with features such as Applicant Tracking From screening to hire, view the candidate status and communicate through each stage of the recruitment process. Add your job vacancies and publish on your own page, and invite your recruiters and HR team on board to completely manage the process.
Deal – 50% Recurring off all plans
---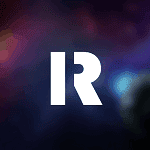 RegiRank – YouTube 1-Click rank tracker, check YouTube video search engine ranking position on Google and YouTube with a few clicks for all your videos and competitor videos.
Deal – 50% recurring discount, till account is active
---
Restream – Boost your views – Restream allows you to stream live to 30+ social platforms at once.
Deal – 50% discounts
---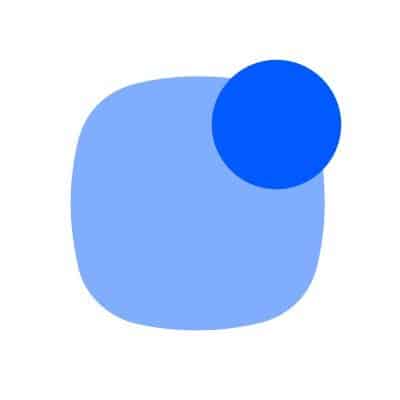 Reply.io – Reply is a multichannel sales engagement platform that automates personal email outreach, calls, and tasks, while Sales can focus on what really matters – closing deals.
Deal – 40% off on all monthly prices paid annually
---
Replug – Replug is a branded URL shortener and link tracking platform that also allows you to add eye-catching and branded call-to-actions or retargeting pixels to any page on the web.
Deal – Lifetime plan
---

Rewardful – Rewardful is a simple way for SaaS companies to setup affiliate and referral programs with Stripe. Rewardful automatically tracks across subdomains and adjusts commissions for downgrades, upgrades, free trials, cancellations, and refunds.
Deal – 25% off for 12-months (Offer only applies to monthly or annual subscriptions)
---

RocketLink – RocketLink is a mighty URL shortener that allows creating custom branded links, adding CTA overlays, and retargeting anyone who clicked on the link.
Deal – 60% Discount for the 1st month of any subscription plan (Coupon Code: BFCM2019RCL60)
---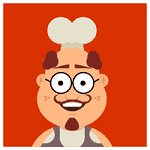 SaaS explainer video bundle – We`ll explain your SaaS with a clear and engaging SaaS explainer video.
Deal – 50% Plus You Get for Free Recycled Collateral: Subtitles, Social Media Storytelling Video, Viral Video Format, Facebook Cover Video, Pdf Presentation, Infographic.
---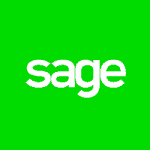 Sage – Sage is a simple and effective accounting and payroll software that takes care of all your finance-related tasks. It syncs information in real-time.
Deal – Up to 70% off on various plans
---

Salesflare – Salesflare is a CRM software that syncs with your email, calendar, phone, and social media, combines the data into a single platform and helps to make more sales with less work with its powerful automation features.
Deal – 50% off on all plans for the first three months.
---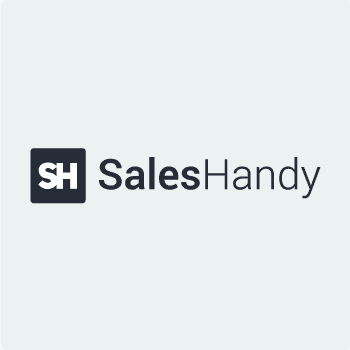 SalesHandy – SalesHandy is an email automation tool that provides you with email recipient's engagement reports and helps you get more done through emails. You can track unlimited emails for free, schedule emails to be sent later, attach and send smart email templates, automate follow-up emails, schedule personalized email campaigns and get behavioral insights from email communications faster.
Deal – Upto 50% off on all Annual Subscription
---
SendX – SendX is an Intuitive, Affordable & Feature-rich Email Marketing Software for marketers & business owners. SendX provides unlimited email sends, powerful automation tools, 24×7 live support, great email deliverability.
Deal – 40% Off on All Annual Plans
---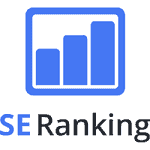 SE Ranking – SE Ranking is an SEO software suite that helps you build a strong online presence. It can track keyword rankings in real-time, spy on competitors, audit your website, and more.
Deal – 30% Off
---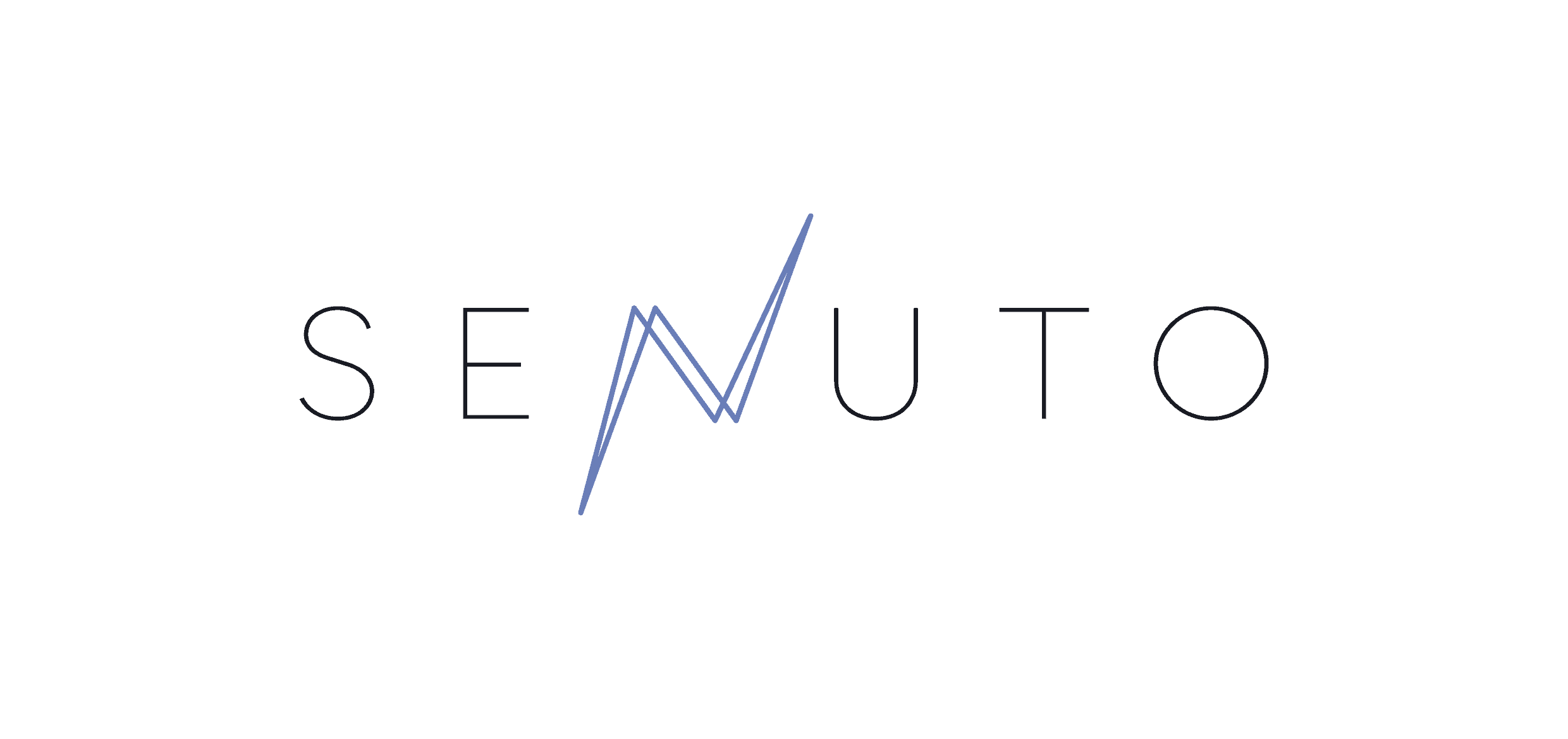 Senuto – Senuto is a SEO toolset which includes keyword research tools, content planning tools, rank tracking tool and much more. Senuto was shortlisted in Best SEO Tool in European Search Awards 2019.
Deal – 40% Off
---

SERPed – SERPed is an all-in-one SEO Suite built for SEOs and Marketers. Ideal for Small and Medium Business, Bloggers, SEO & Marketing Agencies, and Independent Consultants.
Deal – 40% off for lifetime
---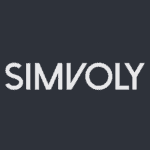 Simvoly – Simvoly is a website building tool that helps you develop websites and also create sales funnels to convert leads into opportunities.
Deal – 70% off for the first 3-6 months
---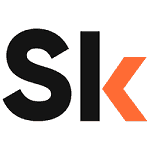 Skaffolder – They help developers to quickly build custom web and mobile applications in multiple programming languages. Starting from visual modeling, Skaffolder allows you to generate the source code, documentation and initial interface you need to get a project started. They store the code on your GIT repository in your chosen programming languages, you control the code.
Deal – 90% Off on Both the Plans for Lifetime
---

Skylead – Skylead is a cloud-based tool that helps you to automate and personalize cold outreach on LinkedIn.
Deal – Deal details
---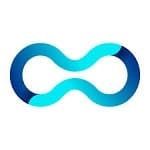 Smartlook – Smartlook is a qualitative analytics solution for websites and mobile apps with always-on visitor recordings, automatic event tracking, conversion funnels, and heatmaps for websites.
Deal – 50% Off Power Package
---
SmarterQueue – An all-in-one social media management tool.
Deal – 40% off for life on Annual Plan & 30% off for 6 months on Monthly Plan
---
SMSAPI – SMSAPI is a worldwide bulk SMS provider offering reliable business solutions, supporting both marketing campaigns and daily notifications.
Deal – 10% with your first payment
---
Social Animal – Social animal is a content marketing tool. Find and analyze top performing content for any topic or competitor. Find influencers who can amplify your content's reach.
Deal – Up to 75% off on all yearly plans
---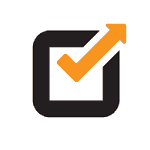 SocialChamp – SocialChamp is a social media handling tool that allows you to easily manage all your accounts. You can schedule, post, monitor, or even increase your outreach by75% using SocialChamp.
Deal – Up to 95% off on various plans
---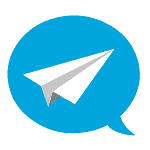 SocialPilot – SocialPilot is a comprehensive social media management tool that helps small businesses and digital agencies carry out effortless social media marketing.
Deal – 20% off on all monthly and yearly plans
---
SociFile – Your All-in-One Social Card. SociFile is an online Social vCard creator, where you can have all your social profiles, and other popular membership sites profiles listed with clickable links on one beautifully created web vCard. You can choose from different designs and themes and have full analytics of your card and links access.
Deal – 60% Off Annual Plan
---
Social Proof Pop – Skyrocket your website Conversions & Increase Growth. Using Social Proof on your web site, e-commerce store or SaaS web site will humanize your website, build trust, and create urgency. Proven to boost conversions on over 20,000 sites with average lift of +15%. Our notifications were designed with proven psychological triggers to increase your website by using social proof.
Deal – 50% Recurring off all Annual Plans
---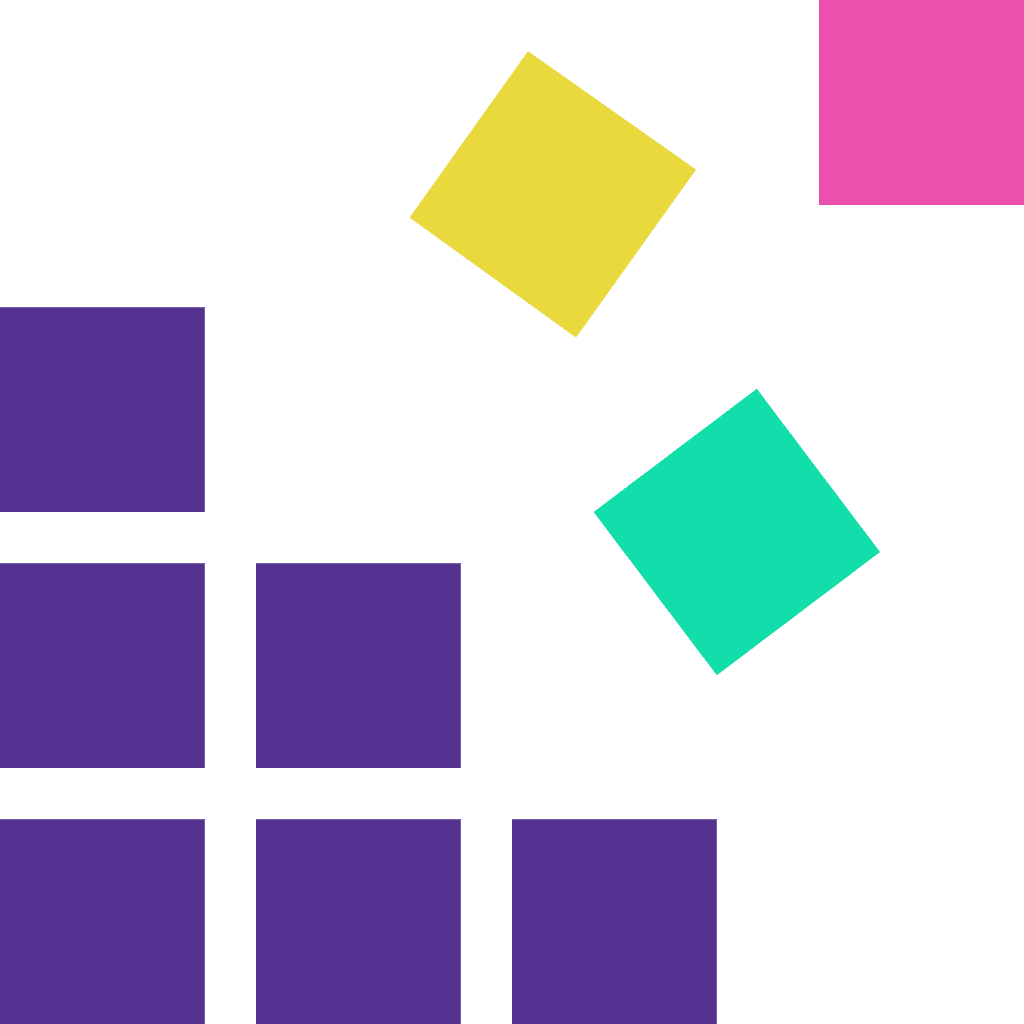 StatsGlitch – StatsGlitch monitors your Google Analytics and notifies you if there's something weird happening on your site. Together with Real-Time alerts, it will save your time usually spent for Google Analytics data investigations, and alert you upon new purchases or conversions.
Deal – 50% discount for the first 3 months
---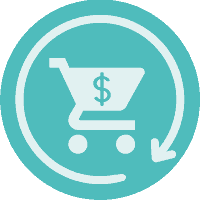 StilyoApps – ReConvert (from StilyoApps) post-purchase upsell is a simple yet powerful app for thank you page optimization. It allows you to customize your thank you page fully & easily with a drag & drop interface. .
Deal – 20% OFF for life on ReConvert.
---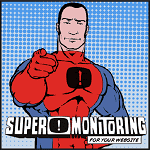 Super Monitoring – Super Monitoring is a website monitoring service, detecting outages, malfunctions and slow-downs. It constantly checks website and web applications for their uptime, content, functions, loading speed, domain & SSL certificate expiration.
Deal – 50% Off on All Plans (One-time)
---
SurveySparrow – It is an end to end Conversational Experience Management Platform that helps get a 40% better response rate.
Deal – 30% off
---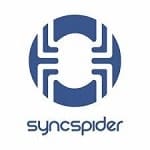 SyncSpider – SyncSpider automatically syncs all your data between different web apps and ecommerce stores into a single platform. Some of the data includes contacts, tasks, support tickets, and more.
Deal – Up to 95% off on various plans
--- SyncThemCalendars – SyncThemCalendars allows you to keep your calendars in sync. You can have events from your personal calendar block time on your work calendar, or make sure two work calendars have your most up to date availability.
You can set up multiple syncs across different Google accounts..
Deal – 40% discount for life
---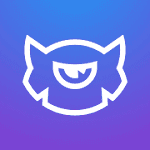 TemplateMonster Marketplace – TemplateMonster has everything for website building: designs, website builders, graphics elements etc.
Deal – 50% Off
---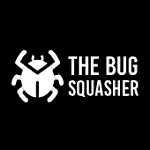 The Bug Squasher – The Bug Squasher reduces time spent on website support tickets by empowering you with a bug tracking tool that video records, tracks & manages site bugs. It creates a detailed report that you can assign to your team to quickly squash website bugs.
Deal – 33% off any subscription for first 200 users
---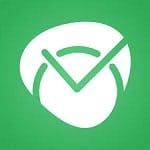 TimeCamp – TimeCamp is an automatic time tracking software that helps teams and freelancers improve their productivity and effectiveness.
Deal – Lifetime 20% Off for Pro Plan
---
Ucraft – UCraft is a clean, responsive and interactive website builder, without the need for coding or design skills. The process is simple as this platform includes drag & drop, and free hosting features which make the process of building websites much easier.
Deal – Lifetime Deal starting at $149
---

User.com – User.com is a platform providing visitor tracking, marketing automation, email marketing, live chat and CRM.
Deal – 40% off for the 1st annual payment; 25% off for monthly payments for the 1st year (only for new customers)
---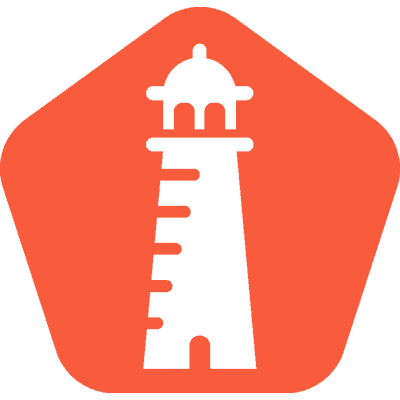 UserGuiding – UserGuiding helps companies to improve product adoption by designing interactive user onboarding flows. Non-technical people can create step by step product walkthroughs, without any coding. UserGuiding also provides analytics to track the performance of the tours, segmentation to create more personalized experiences, NPS for capturing feedback, and onboarding checklists for a wholesome onboarding experience.
Deal – 50% off first 3 months
---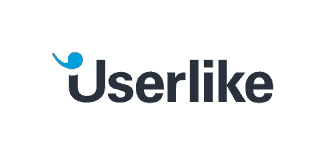 Userlike – Userlike is software for website and messaging support. With Userlike, you can chat with your customers right from your website and popular messaging apps like Facebook Messenger, WhatsApp, Telegram and SMS.
Deal – New Users get 6 months of Team/Corporate package for free
---
UXPressia – It is a set of tools for visualizing customer experience. It lets you build professionally-looking customer journey maps, user/buyer or marketing personas, and impact maps.
Deal – 50% Off
---

Vacation Tracker – Vacation Tracker is Slack integration that helps your team request, approve and manage leave.
Deal – 50% OFF for the first 3 months
---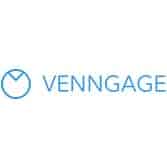 Venngage – Create professional-looking infographics, presentations, reports, and more – no design experience required.
Deal – Yearly Business Plan for only $280 (regular price $588).
---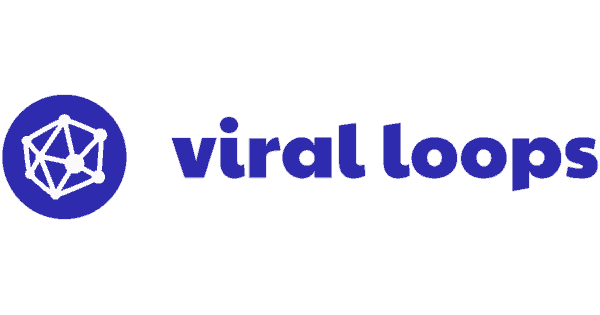 Viral Loops – Viral Loops is a tool that allows you to easily run referral programs, viral giveaways and pre-launch campaigns from a single platform.
Deal – 60% off in all Yearly Plans
---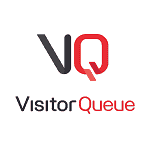 Visitor Queue – Visitor Queue is a leading B2B lead generation software that helps companies identify their leads. It collects all the information about the users that visit your website.
Deal – 50% off  on select annual plans
---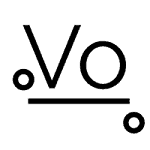 Vouchery – Vouchery is an AI-powered coupon management system that enables e-commerces to automatically trigger the right promotion at every stage of the customer lifecycle.
Deal – Lifetime Deal on the Hustler Plan & 50% Off for a Year on Startup and Business Plans
---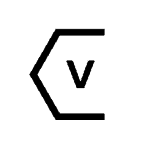 VYPER – Vyper is a marketing tool that allows brands to build and run giveaways, referral and reward programs. Connect VYPER to your email service provider and eCommerce store to track growth.
Deal – Lifetime access to VYPER pro account $499
---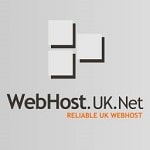 WebhostUK LTD – WebhostUK LTD is one of the best Cloud Web hosting provider in the UK since 2003. We offer shared hosting, Managed Cloud VPS servers and dedicated servers in UK.
Deal – Bumper Prize of 1 Year Hosting Free Plus £300gbp as Credit Amount for 10 Lucky Winners
---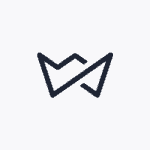 Weblium – Weblium is a convenient website builder powered by AI Design Supervisor and trusted by more than 35,000 creators around the world. In the Weblium editor, you can choose from 168+ pre-designed templates that are completely customizable and based on the best niche sites.
Deal – 25% Off on Pro Annual Subscription
---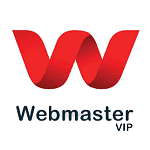 Webmaster-Deals – They have one of the biggest bundles for designers you will ever find online for graphic designers thanks to webmaster-deals.com.
Deal – 95% off on their lifetime account
---

Whatagraph – A perfect tool to have a fully automated marketing reports. Which will save hours of your work and create reports you needed in a few seconds. 
Deal – 20% Off On All Plans
---

Wingman – Wingman is a real-time sales coaching tool that gives sales reps the right information at the right time, while they are on a call. Wingman automatically joins sales calls and based on the conversation, cue-cards show up to help sales reps with customer objections, questions and behavior suggestions. The call recordings, transcript, and analysis are also available in a dashboard for Sales Management & Sales Enablement for review and coaching. 
Deal – 50% OFF on Wingman for 6 months.
---
Whats–OUT – It is an effective location-based mobile marketing app that combines a powerful proximity marketing platform, loyalty programs application & geo-locations based Business Listings that delivers your digital marketing messages, campaigns, events & promotions directly to your customers. WHATS–OUT lets you analyse your digital marketing, your customer's activity, patterns, behavior, while validating rewards & coupons through a multi level administrator app and rich CMS dashboard.
Deal – 50% off all Annual Plans
---

Woorise – Woorise is the easiest way to create beautiful giveaways, contests, surveys, quizzes and engaging forms. Generate leads, grow your social following and increase sales.
Deal – A yearly Grow plan in the price of one month (92% off)
---
WPDeveloper – Premium Plugins for WordPress
Deal – Various Deals
---
That's all, folks!
**We did not charge anything to include offers in this list. Also, this list is in alphabetical order only.
We hope you enjoyed this list of the freshest and the hottest Black Friday SaaS deals for 2019. Make the most of these and shop responsibly!