As with every other year, the season for some great SaaS deals and offers are upon us once again. The grapevine has it that software sales have seen an unprecedented rise, especially during the pandemic.
You guessed it right. The holiday season is round the corner and like we did over the last few years, we are pleased to bring you some of this year – 2021's most awesome Thanksgiving, Black Friday, and Cyber Monday SaaS deals.
What better time than the onset of much awaited season to make the most of the finest Black Friday software sales or buy some of the world's most desirable SaaS applications at throwaway prices?
But do keep in mind that these SaaS software deals are available for a very limited period only.
For your quick reference, here is a curated list of some of the most happening Black Friday SaaS deals that we came across for 2021.
Make your choices wisely. Buy only what you feel will truly help your business. Happy buying!
PS: If you want your SaaS Black Friday/Cyber Monday offer to be listed here, please read the instructions at the end of this roundup. Incomplete submissions will be rejected.

EngageBay
An integrated all-in-one marketing, sales and support platform with a free CRM built for startups and growing companies. Streamline and grow your marketing, sales & support processes using a single software. Get a unified customer view across all the teams. Market your business like the world's best companies, build lasting customer relationships, sell like the pros, and provide awesome support to your customers.
EngageBay enables you to manage everything, from Email Marketing, Marketing Automation, Sales CRM, Social Media Management & Lead Generation, Landing Page Builder, Helpdesk Ticketing, Live Chat. All in One place!
Black Friday Deal: Get 40% off on first time purchase
---

Brand24
Brand24 is a media monitoring tool that empowers its users to monitor their online reputation, prevent PR crises, track the results of their campaigns, and many more!
Black Friday Deal: 50% off of any plan for 3 months
---

Enthu.AI
Enthu.AI is a conversation intelligence platform that helps your customer-facing teams monitor 100% of their conversations, without the need to listen to every single minute. Enthu.AI auto surfaces agent opportunities and helps supervisors personalize coaching for their sales staff, that too 10X faster.
Black Friday Deal: 33% off for 6 months

---

BuzzSumo
BuzzSumo is a cloud-based platform that helps you discover the best engagement, content and outreach opportunities across social and search.
Black Friday Deal: Get an Annual Large plan for the price of a Pro Plan – Saving $1920 in total
---

Sendx
SendX is an Intuitive and Affordable Email Marketing Software for marketers & business owners. SendX prides itself on enabling marketers with one of the simplest UIs in the industry. SendX provides unlimited email sends with every plan, powerful automation capabilities, 24×7 live support, best of breed email deliverability. 3000+ companies worldwide trust SendX for their Email Marketing
Black Friday Deal: 40% Off On All Annual Plans of SendX
---

CallHippo
CallHippo is a VoIP phone service provider that lets you buy a phone number of 50+ countries in less than 3 minutes. It allows organizations to make and receive calls from customers or prospects globally.
Black Friday Deal: 25% off on platinum plans
---

Meet Hugo
Meet Hugo offers a combination of sales intelligence and lead generation packages for customers around the world.
Black Friday Deal: 30% off all subscriptions
---

Pixpa
Pixpa is an all-in-one website platform for photographers and creatives to showcase, share, and sell their work online.
Black Friday Deal: 50% OFF for the first year on all plans
---

SalesHandy
Saleshandy is a sales engagement platform that enables sales teams to scale their email outreach seamlessly.
Black Friday Deal: Regular | 15.00% Plus | 25.00% Enterprise | 40.00%
---

SocialBee
Social Media Management Tools, Training, and Teams.
Black Friday Deal: 30% off for 3 months on any tool plan, 30% off for 3 months on any Concierge Service
---

Woodpecker
Woodpecker is an intuitive cold email tool for lead generation, sales & recruitment professionals.
Black Friday Deal: 20% discount for 6 months on Woodpecker for new users registered between 25 to 30 November
---

LiveWebinar
LiveWebinar is the single platform for all your webinar needs, from live and evergreen webinars to online meetings and big virtual events.
Black Friday Deal: 20% discount for one subscription period. The promotion is combined with their default annual account discount, which allows you to get an attractive price on long-term purchases of PRO and BUSINESS accounts (Use Code: BF2021)
---

VYPER
VYPER lets you to create giveaways, contests, referral, and loyalty programs that will encourage people to engage with your brand. You can create stunning campaigns and landing pages that use gamification to generate leads and customers.
Black Friday Deal: Flat 50% Off and access to their Viral Brand Building Course
---

Hypage
Hypage is a link-sharing tool that allows you to build multiple links from the single "link in bio" on platforms like Instagram and TikTok. Brands use Hypage to easily direct Instagram/TikTok users to crucial links like product and landing pages. You can also use Hypage to sell digital products, accept donations, and build a membership platform for your brand.
Black Friday Deal:Flat 50% Off and access to their Viral Brand Building Course
---

Quaderno
Quaderno is an online tax compliance toolkit that calculates VAT, Sales Tax, and other taxes around the world for you. Quaderno will also automate invoicing and reporting so you can eliminate hours of confusing tax management and focus on the work you love.
Black Friday Deal: 50% off for 3 months (up to $750 value)
---

SmarterQueue
SmarterQueue is the most powerful and user-friendly social media scheduling tool. With content discovery, smart scheduling, recycling, and analytics, you can grow your business and brand faster and more easily than ever before.
Black Friday Deal: 30% off your first year (paid annually), or 20% off your first year (paid monthly). For new customers only.
---

Vouchery.io
Vouchery.io is an API-based marketing platform that helps businesses to automate timely-triggered personalized coupon promotions, like discounts, freebies, loyalty, and referral rewards, and synchronize their redemption across multi-channel customer journey: online, mobile, and in-store.
Black Friday Deal: Upgrade your Vouchery account between 12:00 am, Friday, November 26th, 2021, [Black Friday] and 11:59 pm, Monday, November 29th [Cyber Monday] to receive a GlobalGiving.org gift card worth 50% of the 3-month subscription value of any of their monthly subscription plans: Hustler, Startup, and Business.
---

Pics.io
Pics.io is a simple and powerful cloud software for digital asset management. It is the best price-to-value DAM solution on the market available for a reasonable price. Pics.io offers its own storage options or easily integrates with your existing Google Drive or Amazon S3. Ideal for companies that want to start using DAM, as well as for large enterprises.
Black Friday Deal: 20% discount for annual plans starting Micro
---

SocialPilot
SocialPilot is the one-stop solution for all your social media marketing endeavours. Schedule posts at the best times, get white-label reports and track multiple social media profiles from a single dashboard. Enjoy these and much more with the leading scheduler at a really affordable price.
Black Friday Deal: Flat 25% off on all of its annual plans
---

InvoiceBerry
InvoiceBerry is an online invoicing software, also offering free invoice templates as well as business plans and credit notes.
Black Friday Deal: 50% off any plan for the first 6 months
---

nTask
nTask is a cloud-based project management solution that caters to small businesses and individuals. It provides users with tools that enable collaboration with team members, task management, meeting scheduling, and more.
Black Friday Deal: Get any annual plan for a flat $29
---

EmailOctopus
EmailOctopus is a simple yet powerful tool that makes email marketing cheaper and easier.
Black Friday Deal: 50% off paid plans for your first three months
---

ContentStudio
ContentStudio is a powerful content marketing and social media automation tool that allows Businesses and marketers to manage multiple social media accounts across various channels using one platform.
Black Friday Deal: Get a Growth plan at $99/year and an annual 50% discount on all plans for the first year
---

Narrato
Narrato Workspace is an AI-based content creation, collaboration and workflow management software..
Black Friday Deal: 6-months free access to the platform. After 6-months, you can get a heavy discount on your plans, based on team size

---

Consolto
Video Chat Directly From Your Website! Consolto is an all-in-one video chat solution that helps simplify, boost and organise remote meetings between businesses and customers.
Black Friday Deal: 70% off on All plans for the first three months
---

SegMetrics
Track leads all the way from ad click to email interactions to purchase, measure the actual revenue from each customer journey, not just if they reached the next funnel step and set up custom dashboards to keep your finger on the pulse of your business.
Black Friday Deal: 14 day free trial and 30% off on all plans plus a free attribution call
---

Experios
Experios allows you to create highly visual, mobile friendly and measurable content experiences with ease! Use their next-gen creation platform to Supercharge your content this Black Friday.
Black Friday Deal: 30% off of all Experios and Flipbook subscriptions
---

Reply
Reply is a sales engagement platform that helps you automate & scale multichannel outreach, so you can generate more leads, acquire new customers and grow revenue faster.
Black Friday Deal: Unlimited email search on LinkedIn + Email Warm-Up credits included in annual Reply subscription
---

Omnisend
Omnisend is an ecommerce-tailored email & SMS marketing automation platform.
Black Friday Deal: 40% discount off your first 3 months for any plan
---

Tagembed
Tagembed brings the perfect BLACK Friday deal of the season. Now empower your marketing strategy with one of the leading social media aggregation tools and boost sales easily.
Black Friday Deal: Get 20% off on all plans
---

sixads
Boost your store's traffic and increase sales with sixads, a Shopify ad automation app that helps entrepreneurs with little or no advertising experience run ads on Facebook, Google, and Instagram.
Black Friday Deal: FREE ad account audit – only this month and only for online store owners! But hurry as the offer only stands for the first 5
---

Bouncer
Bouncer is an email verification tool that let you clean your email lists. Ultrafast and easy-to-use email verification that gives your company limitless possibilities to validate emails.
Black Friday Deal: Get 30% extra credits with every purchase
---

Woorise
Woorise is an all-in-one lead generation platform that allows you to create a wide range of interactive campaigns such as promotions, landing pages, forms, surveys, quizzes, and more to collect leads and engage your audience.
Black Friday Deal: 50% off on all yearly plans
---

Taggbox
Taggbox is the best UGC platform that helps marketers to increase user engagement, build trust, and grow conversions with solutions to discover, curate and display user-generated content across all marketing touchpoints. It empowers marketing strategies with brand advocacy & social interactions among users & the brand.
Black Friday Deal: 20% off on all plans
---

Formidable Forms
Formidable Forms is the most powerful form builder for WordPress that also allows you to create no-code web applications.
Black Friday Deal: Up to 65% off annual plans
---

Netpeak Software
Netpeak Software develops SEO tools: Netpeak Spider (SEO audit, comprehensive analysis, website scraping), Netpeak Checker (SERP scraping, bulk URL comparison), and Owlymate (assistant-product for Windows & macOS with a handy scheduler of SEO checks, notifications to email and Telegram, and detailed online-reports).
Black Friday Deal: 60% off for all plans Netpeak Spider, Checker, and Owlymate
---

Better Proposals
Better Proposals is a great software that helps you create and send high-converting business proposals. They offer a vast library of proposal templates, a digital signature option, payment integrations, proposal analytics, and more.
Black Friday Deal: 50% off for the first 5 months for all new customers for the Premium and Enterprise plans
---

Chanty
Chanty is a team collaboration tool offers unlimited searchable messaging for private, public, group and one-on-one conversations, audio and video calling, project management system with the Kanban board.
Black Friday Deal: 15% off on a monthly plan (for 1 year), $2 per user on a yearly plan, 1 month free + 50% discount on non-profits, educational and government institutions
---

CUX
CUX is the first-ever UX Automation tool detecting behavioral patterns within digital products. By using machine learning for predictive qualitative analysis, it helps companies save time (previously devoted to manual data analysis) and maintain sales growth by predicting which customer behavior will inhibit conversion. We support companies on three levels of optimization: product, marketing, and conversion.
Black Friday Deal: Pay for 5 months and use CUX all year round! Buy a yearly subscription and pay only for 5 months
---

Serpstat
Serpstat is an all-in-one SEO platform that helps business owners and market experts analyze competitors, perform keyword research for SEO and ads, and track online positions and backlinks of any website.
Black Friday Deal: Up to 40% OFF across all pricing plans for 6 or 12 months
---

IdeaBuddy
IdeaBuddy is an innovative business planning software that helps aspiring entrepreneurs, startups and teams to build a business model, develop their ideas, create financial projections, and get a modern business plan.
Black Friday Deal: Lifetime deal, save up to 90%
---

WiseStamp
WiseStamp is a top email signature generator that makes you look professional with every email that you send. The best part is that it only takes 2-5 minutes to create, no code or design skills are required.
Black Friday Deal: 50% Off On Pro subscription
---

Optinly
Optinly is a no-code, goal-based popup plugin for WordPress. It has high conversion popups like Spin the Wheel, floating sidebars among 100+ readymade templates that are also customizable and a dashboard for detailed analysis of your campaigns.
Black Friday Deal: 50% OFF for one year in starter and growth plans
---

Endorsal
Endorsal works with over 5,000 businesses to fully automate the collection and display of testimonials and reviews.
Black Friday Deal: 60% off all annual plans for the first 12 months
---

CONTADU
Content Intelligence platform for effective content planning and optimization, as well as for quick competitors analysis and easy content writing with a built-in editor.
Black Friday Deal: 50% off on all annual plans
---

Kdan Mobile
Kdan Mobile includes 6 different apps that are great for collaboration, both for creatives and professionals alike. With PDF Reader, Animation Desk, Write-on Video, Markup, and Kdan Cloud, collaborating on projects with your team couldn't be any easier.
Black Friday Deal: 40% off FOREVER on Creativity 365 Suite and Document 365 Suite, including 40% off individual apps: Animation Desk Pro, Write-on Video Pro, NoteLedge, Markup Pro, Kdan Cloud 500GB

---

DottedSign
DottedSign is an e-signature software aimed at improving your e-signing efficiency both on the go and at the office. With the ability to multitask and track the status of all your documents, DottedSign automates all the signing tasks for you. Your document security is more than guaranteed.
Black Friday Deal: 1 Month FREE Off Your DottedSign subscription
---

Snov.io
Snov.io is a sales CRM that helps fill your funnel with high-quality targeted leads and carry them to a conversion.
Cyber Monday Deal: 50% off all annual sales suite plans
---

Voiptime
Voiptime Contact Center is the cloud-based call center solution that increases your agents' productivity, optimizes call flow, helps you streamline the sales process and deliver great customer service.
Cyber Monday Deal: Up to 50% off on the all-in-one Call Center Software (for monthly subscriptions)
---

Hubstaff
Hubstaff is a time tracking platform with several features that let you focus on growing your business instead of managing it.
Black Friday Deal: 45% off on any annual plan subscription to the Hubstaff time tracking tool
---

Abyssale
Abyssale a creative automation solution allowing you to scale your visual marketing efforts. Create or choose a template and generate thousands of formats and content variations in minutes.
Black Friday Deal: 50% of all monthly and annual plans (for the first 6 months)
---

Placeit
Placeit is a design template website owned by Envato. Our tool helps users brand their stream from Logos, YouTube intros, Twitch overlays and much more.
Cyber Monday Deal: 50% off annual and 10% off monthly subscriptions
---

Vetrina Live
Vetrina Live is the easiest and most cost-effective (no transaction fees) e-commerce platform on the market – users can set up their online store in minutes without any coding skills and be available to global end-customers on our marketplace.
Black Friday Deal: Flat50% OFF Forever and premium mobile app for free (android and IOS)
---

SubtitleBee
SubtitleBee lets you automatically add subtitles and translations to your videos in 100+ languages. It converts audio to text quickly and accurately for subtitles, podcasts, or transcriptions.
Black Friday Deal: 20% off (recurring) on all Monthly Packages
---

RankMath
RankMath is the #1 WordPress SEO plugin.
Black Friday Deal: This week, Rank Math is offering $4,000 USD in bonuses, double the number of keywords to track, free Content AI credits & more if you upgrade to the Rank Math plan of your choice (PRO, Business, or Agency)
---

Bertha
Bertha is an AI-powered writing assistant for WordPress.
Black Friday Deal: 50% on all plans and a lifetime license with limited availability
---

Atarim
Atarim is an Agency Management Platform designed for web design agencies to streamline everything from client communication all the way to managing their team and internal operation.
Black Friday Deal: Atarim is doubling their plan limits this Black Friday (more team seats & websites)
---

MeetFox
MeetFox is an all-in-one scheduling tool that helps you book more meetings with a booking page designed to convert leads, built-in video conferencing, and the option to charge for your services with automated invoicing.
Black Friday Deal: Flat 50% off
---

Document360
Document360 the No #1 rated knowledge base software by Gartner Digital Markets, helps you to create an online self-service knowledge base, private team knowledge base, standard operating procedures (SOPs), FAQ, product documentation, etc.
Black Friday Deal: Additional 20%off on all annual plans for the first subscription year
---

SmartReach
SmartReach is an all-in-one sales enablement platform that specialises in cold email automation with focus on email deliverability. Easiest and fastest way to grow sales by helping you find prospects, automate email outreach & follow-ups and sync to multiple CRMs.
Black Friday Deal: 20% OFF On All Annual Plans
---

Airmeet
Airmeet is a virtual events solution that provides immersive and engaging experience to the audience, incredibly closer to an in-person event.
Black Friday Deal: 25% on All Annual Plans – Social Webinar and conference
---

Magecomp
MageComp is a Leading Magento Development Company Since 2014 Offering 150+ Magento 1 and Magento 2 Extensions along with Featuring Various Magento Services.
Black Friday Deal: Flat 20% OFF on Any Extensions; Up to 30% OFF on Magento Services
---

Clientjoy
Clientjoy helps Agencies Manage their Leads, Proposals, Clients, Invoices and Payments in one single place.
Black Friday Deal: Up to 50% off on Annual Plans
---

Vidjet
Vidjet is the on-site video display tool that generates and tracks conversions on your website. Display videos on your website to boost customer engagement, increase customer trust, and grow your online store.
Black Friday Deal: 30% OFF all plans & 10 Black Friday + Cyber Monday generic video templates pre-recorded videos by 2 Vidjet employees, including the script & an infographic on best video practices
---

SanityDesk
An all-in-one solution for small business owners who want to build a successful business online. We help coaches, writers, and people who sell physical products to keep track of everything that they are doing in one place.
Black Friday Deal:92% off their best selling package. It includes monthly software subscription, and the 90 day active plan on how to get the strategy, tech and promotion activities right.
---

Apploye
Apploye is a perfect combination of time tracking, employee monitoring, and scheduling software.
Black Friday Deal: 25% discount for lifetime on every plan, both monthly and annual subscriptions.
---

Jellyreach
Jellyreach is an email and SMS marketing automation software for SMBs. Core features are drag and drop campaign builder, advanced segmentation, and intuitive automation.
Black Friday Deal: Lifetime deal for all plans from Black Friday to the end of Cyber Monday
---

fesh
Open a fully functional online store in a few simple steps! No coding skills required. Discover the industry's leading toolkit to boost sales, engage customers and grow faster.
Black Friday Deal: Lifetime plan for $199
---

Newoldstamp
Newoldstamp is a top-notch email signature generator that lets you seamlessly create, manage, and distribute email signatures across your whole company.
Black Friday Deal: 30% OFF on up to 25-Signatures Package (recurring discount for all next payments)
---

MySignature
MySignature is a simple and advanced online email signature generator. It allows you to easily create branded email signatures and make your business emails look even more professional.
Black Friday Deal: 50% off recurring for the yearly plans
---

Drag
Drag turns Gmail into a Team Workspace: support customers, manage tasks and close deals and make teamwork happen faster, from your inbox.
Black Friday Deal: 50% off for the first year for new subscriptions
---

SE Ranking
SE Ranking is an all-in-one SEO software that helps you manage all your SEO activities such as website audit, competitor analysis, website ranking, backlink monitoring, keyword research and groping, social media management, and automated professional reporting.
Black Friday Deal: 20% on all yearly plans
---

Infinity
Infinity is a fully flexible, all-around work management software anyone can use.
Black Friday Deal: 20% off on all purchased plans and upgrades
---

Klenty
Klenty is a sales engagement platform that helps salespeople with sending personalized outreach that gets more replies and meetings booked.
Black Friday Deal: 25% off on all annual plans
---

Retainful
Retainful is an all-in-one Email Marketing Automation & Conversion app for WooCommerce and Shopify stores. Automate all your email marketing needs – recover abandoned carts, send thank you emails, win back inactive customers, launch refer-a-friend campaigns and more.
Black Friday Deal: Flat 30% off
---

ActiveCollab
ActiveCollab is the project management software that gives you complete control over your work – all tasks, communication, team members and files.
Black Friday Deal: 26% discount on the first purchase between 26-28 Nov 2021
---

Avaza
Avaza is a seamless, all-in-one platform to collaborate on projects, chat, schedule resources, track time, manage expenses & invoice customers.
Black Friday Deal: 50% off the first 3 months of a new paid subscription
---

ThemeParrot
Product Addons for WooCommerce and Custom Product Options helps you add custom product options and allows customers to personalize their purchase. Let your customers choose the product options and then place the order. Checkout Field Editor and Checkout Manager plugin allows you to add custom fields to capture additional information from the customers during the checkout process.
Black Friday Deal: Get 30% OFF
---

Decktopus
Decktopus is a fast and engaging business proposal & presentation creation software.
Black Friday Deal: Get the Decktopus Proposal (Business) Tool for $99/year (60% discount)
---

Linkz.ai
Smart link auto-previews that keep visitors on your website with one line of code.
Black Friday Deal: 50% off on all plans for 6 months
---

involve.me
involve.me is a drag & drop content builder. It comes with 200+ editable templates you can adjust to match your brand perfectly choosing everything from custom fonts to button roundness.
Black Friday Deal: 57% off starter plan, 67% off professional plan, 83% off business plan
---

Groupboss
Groupboss is #1 CRM For FB Group Owners & Community Leaders, a google chrome Extension which enables you to collect the answers from Facebook Groups to generate leads.
Cyber Monday Deal: 25% discount on all the pricing plans on Cyber Monday
---

NetHunt CRM
NetHunt CRM is a sales and automation tool that lives inside Gmail. It's a perfect tool to align your sales and marketing and automate the workflows of both departments.
Black Friday Deal: 40% OFF all plans
---

Heights Platform
All-in-one online course software that offers all the features creators need to build and sell online courses and membership sites that produce real results for their learners.
Black Friday Deal:6 months of access to the Pro plan for $300 off (50% off). Get access to 6 months of the Pro plan for only $294
---

Stage
Create beautiful mobile apps, no design skills required.
Black Friday Deal: 50% off on all plans
---

Apify
Make the web work for you. Apify can automate anything you can do manually in a web browser, and run it at scale. It's your one-stop shop for web scraping, data extraction, and web RPA. Ready-made and custom solutions for any project.
Black Friday Deal: 30% off for 3 months
---

Superbeings
SuperBeings is an integrated people management platform bringing together OKRs, Continuous Performance Management & Employee Engagement in one unified solution.
Black Friday Deal: 50% off on all plans for an entire year
---

Wing
Wing is a managed, dedicated assistant service that can handle administrative, marketing, customer support tasks for your business.
Black Friday Deal: Get $200 in credit towards any Wing Full-time Assistant plan
---

WP-CRM
WP-CRM is a CRM system built for freelancers and small business owners; a WordPress CRM plugin that makes project management for small teams a breeze.
Black Friday Deal: 30% OFF – for the Plus, Enhances, and Professional Plans for the first year
---

SaaS BPM
SaaS BPM is a project management software designed to manage all business processes and recurring activities of teams and entire organizations.
Black Friday Deal: 35% off for 12 payments (Basic Plan); 40% off for 12 payments (Standard & Pro Plans)
---

PipeCandy
PipeCandy is the eCommerce and DTC encyclopedia. They empower sales teams to find 50+ attributes about 5 million eCommerce and DTC companies.
Black Friday Deal: 25% Off on all products
---

Codegrip
Codegrip is an automated code review tool that gives overall code quality reports that include bugs, code smells, vulnerabilities, and duplication in the code.
Black Friday Deal: One-month all-access free trial of Codegrip
---

EasySendy
Easysendy – Hybrid Email Marketing software for small and medium businesses.
Black Friday Deal: Flat 50% off on annual subscription plans
---

Woosuite
A robust solution to create a WooCommerce wholesale site whether b2b or b2b and b2c. Their plugins are used by over 80,000 store owners.
Black Friday Deal: Woosuite Wholesale Suite for WooCommerce–35% Off All Plans
---

Cliently
Work the Entire Sales Journey of every lead. Engagement. Intelligence. Conversations.
Black Friday Deal: Up to 80% of their standard plans
---

SMSAPI
SMSAPI is a bulk SMS messaging service available via the Customer Portal, mobile app, or a simple and easy to integrate SMS API enabling integration with own IT systems, including e-commerce and CRM.
Black Friday Deal: +10% to the first top-up
---

Wingman
Wingman is a real-time sales coaching tool that gives sales reps the right information at the right time, while they are on a call. The call recordings, transcript, and analysis are also available in a dashboard for Sales Management & Sales Enablement for review and coaching.
Black Friday Deal: 25% off for the first six months
---

PDFLiner
PDFLiner is an online simple all-in-one document management solution allowing seamlessly integrates lots of useful features like PDF editing and converting, electronic signature, document management, fillable forms catalog.
Black Friday Deal: 50% off on all Annual Plans for a year and on all Monthly Plans for 3 months
---

Writecream
Writecream is an A.I-powered app for generating blog articles, YouTube videos & podcasts in seconds—using just a product name and description; in addition, you can also use Writecream to generate personalized compliments for cold emails and LinkedIn sales.
Black Friday Deal: Get lifetime access to Writecream for a one-time price of $59
---

OutreachBuzz
OutreachBuzz's purpose is to help people connect with bloggers to publish and promote their content, increase their traffic, and reach the highest ranks in search engines. They offer more than 3500 curated websites, crucial information about each website, project management dashboards, and wishlists.
Black Friday Deal: Lifetime Deal – 80% Off
---

CloudLAN
CloudLAN is the remote network access tool that improves your productivity by letting you and your team to access your organization resources securely from anywhere.
Black Friday Deal: 20% Off on all plans
---

ProxyCrawl
ProxyCrawl is a crawling and scraping platform for business developers. Get data for your SEO or data mining projects without worrying about worldwide proxies or infrastructure. Scrape Amazon, scrape Yandex, Facebook scraping, Yahoo scraping, Linkedin scraping, Glassdoor scraping, etc. ProxyCrawl support all websites.
Black Friday Deal: Get 20K Free Requests for Crawling and Crawler API
---

WebsiteVoice
WebsiteVoice is a text to speech tool for a websites to help users to listen to the content and improve user engagement. It can make it easier for content creators and website owners to increase conversion rates, gain accessibility, and grow subscribers list.
Black Friday Deal: 20% OFF on Premium and Professional blog
---

BlankPalette
BlankPalette offers high-quality custom illustrations and infographics to turn your text-heavy articles into share-worthy content.
Black Friday Deal: 35% off any design package during Black Friday on 26-29th November 2021
---

ExpertRec
ExpertRec helps users build a fully customizable search engine for their website in just a few minutes without any coding.
Black Friday Deal: One year of premium site-search subscription for the price of one month
---

Social Champ
Social Champ is a social media management tool that supports all major platforms and provides automation solutions for enterprises of all sizes.
Black Friday Deal: 30% off on monthly plans for the first three months OR 50% off on annual plans for the first year for new users only for the Champ, Business, & Agency plans.
---

Rapidr
Rapidr helps you capture and organize product feedback, align everyone around roadmap, and announce new product releases.
Black Friday Deal: Lifetime 40% off on all plans
---

Surveybot
Surveybot is an intelligent chatbot tool that lets you collect answers from respondents via Facebook Messenger and Facebook Workplace.
Black Friday Deal: 50% off on $99 plan and higher. When you activate this deal, you can avail this deal for the next 12 months
---

Simvoly
Simvoly is an all-in-one platform to build your website, funnel and email marketing campaigns to grow your business online.
Black Friday Deal: Flat 60% for the first 6 months
---

Expresstech
Product development for both Self-Hosted platforms like WordPress (plugins and themes) and SaaS based platforms like Shopify (apps) and G Suite (apps). Also custom web development.
Cyber Monday Deal: Flat 50% discount on all products & services
---

BionicWP
BionicWp combines all your favorite tools into one solution– Best-In-Class hosting, swift WordPress updates, firm security, automatic backups & speed optimization.
Black Friday Deal: $50 credits which a user can avail by signing up on their platform
---

Mobiroller
Mobiroller is a self-service mobile app platform that enables anyone to create apps without coding and make money with them. All the apps are native and compatible with Android and iOS.
Black Friday Deal: 40% discount on all annual packages
---

Plerdy
Plerdy is a conversion rate optimization and SEO platform for marketers, SEO specialists, UX experts, and website owners. With Plerdy, it's easy to track, analyze, and convert visitors into buyers.
Black Friday Deal: 30% discount for using Plerdy tools. The offer is valid subject to payment for the year
---

Markup Hero
Capture ideas, communicate clearly, and save time with Markup Hero's file annotation and screenshot tool.
Black Friday Deal: Get 80% off our monthly plan through 11/30/21
---

Ricotta Games & Trivia
Ricotta Games & Trivia is a Slack app for Trivia contests, icebreakers and social games that helps build employee engagement.
Black Friday Deal: 30% off on all annual plan for the first year
---

GlobalPatron
GlobalPatron is a versatile online form builder that lets you create the widest range of form types currently available in the market, combined with enterprise-grade security.
Black Friday Deal: 90% off on all paid plans
---

FlexClip
FlexClip is an online video maker, which can help you create presentation videos in minutes. All you need to do is choose from their extensive catalog of video templates and customize them by adding text, music or a wide range of video effects.
Black Friday Deal: 67% off 2 year plans
---

Convin
Convin is an AI-powered Conversation Intelligence tool for inside sales teams. It records, transcribes, and analyzes your sales conversations to give you meaningful insights that help you close big—primarily used for call recording, sales coaching, sales training, sales enablement, meeting intelligence, market intelligence, and deal intelligence.
Black Friday Deal: 30% off on all annual subscriptions
---

Taximail
Taximail is a powerful and reliable digital marketing and automation platform for your business. User-friendly and easy-to-use email marketing platform for all.
Black Friday Deal: Get the plan for just $19.99
---

ContactPigeon
ContactPigeon is an omnichannel customer engagement platform that enables retailers to increase customer retention and revenue.
Black Friday Deal: 20% OFF on Annual Subscriptions
---

Elementor
A pixel-perfect, code-free website building platform. It consists of hundreds of widgets, integrations, templates and features allowing the most versatile, flexible, mobile-first building capability for professionals.
Black Friday Deal: Up to 50% on all packages
---

Chaport
Chaport is modern live chat and chatbot software for easy and effective customer communication. With Chaport, you can get more leads, boost sales, and improve customer service.
Black Friday Deal: 50% off on their Premium and Business plans
---

Peoplebox
An All-in-one OKR, Employee Engagement and Performance Management Platform.
Black Friday Deal: 2 months free on their "All-in-one" annual plan. Valid only for signups before 29th November.
---

TWC IT Solutions
TWC IT Solutions is one of London's leading IT Solutions companies Since 2011, it has offered managed IT Support, Cybersecurity, Disaster Recovery, Contact Centre and Business Connectivity services to more than 300+ clients, in 400 cities, across 24 countries globally.
Black Friday Deal: 20% discount on all IT packages, valid for the first six months
---

SalesBlink
SalesBlink is a sales outreach automation suite using which you can search for prospects, put your cold outreach sequences on autopilot, maintain and manage pipelines and prospects.
Black Friday Deal: Get A Lifetime Deal Starting At just $59
---

AdZis
With the AdZis app, you can generate videos, social posts, product descriptions, blog posts/listicles for your online shop on a click of a button.
Black Friday Deal: 90%off on their content generator app subscription; annual package at a price of monthly pack; 10 months subscription only for $99
---

Solwin Infotech
Magento 2 Extensions and Magento Development Services.
Black Friday Deal: Solwin Infotech is offering a Flat 50% Off on all Magento 2 Extensions & Magento 2 Themes
---

Meetanshi INC
Magento 2 Extensions and Magento Development Services.
Black Friday Deal: Get up to 15% Discount
---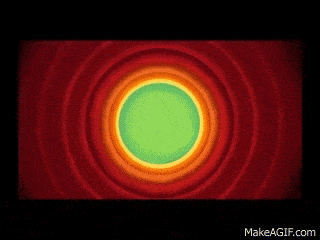 Important Information:
**We did not charge anything to include offers on this list.
***If your 2021 BF/CM SaaS deal is not included here and you'd like it to be, please email me: roy_at_engagebay_com with the following details:
1. Details of your deal (eg 30% off on all plans, etc.)
2. One line about your product/what it does
3. Link to the page on your website that the deal may be claimed from
4. Your brand logo in .jpg/.png format
We hope you enjoyed this list of the freshest and the hottest Black Friday SaaS deals for 2021.