SMEs & The Internet
According to a study by Clutch, at least one-third of small businesses don't have a website; at least half of these businesses, plan to get one. The other half are taking a huge risk. The internet has fundamentally changed the way that business is done around the world.
No one has more to gain or lose from this epic paradigm shift than small and medium-sized enterprises. The internet is no longer just a channel for SME killing online platforms to emerge from: the Amazons and Ubers of the world.
These days, It is the first place customers check before they use a business, whether this is from an online or a physical store before they spend a dime, customers read reviews, check for directions, opening times, and compare prices.
To give you just a slight idea of what I mean: 78% of local mobile searches result in offline purchases. Local businesses simply cannot afford to ignore this information.
In this century, SMEs with a well-thought-out digital marketing strategy will be the ones who survive and continue to thrive. Read on to explore the key areas of focus for ensuring that your business is one of them.

Make SEO The Cornerstone of Your Business
Taking your local business online means building a website. This will be your port of entry into the world of digital marketing. Please note the term is digital marketing and not online marketing.  The latter comes across as rather out of date with industry insiders. It brings to mind bleeping dial-up-modems and 90's IT graduates spending hours waiting for pictures of pixelated Klingons to load.
So stick to the former. Any discussion on an effective digital marketing strategy will inevitably lead to talk about Search Engine Optimization (SEO). SEO is about increasing traffic to a website through maximizing visibility in the unpaid (also known as organic) listings of Search Engines (SEs).
Google is the most well-known and used Search Engine: Bing, Ask.com, Yahoo, and DuckDuckGo are other examples. For most online-businesses getting a website to appear in the unpaid ( also called organic) listings of search engines like Google is a priority. It is a core driver of traffic to websites.
The classic mistake of those new to digital marketing is to first build a website and then focus on SEO. SEO needs to be a factor from day one.
Many of us have had this experience: a friend proudly guides us to their computer to show off their new website. It comes complete with a fancy opening flash video that takes 10 seconds to load and it doesn't display on Safari or Opera.
When it does load we are greeted with a kitschy flash intro that whilst rather impressive, considering it is the product of a weekend"s work from the owner's nephew, who is still doing their Computer Science BA, it does more damage to the website's Search Engine rankings than a drunk night on social media.
The structure and language a website is coded in have a major effect on its chances of ranking highly on search engines. All good online-businesses prioritize SEO utility over the pure aesthetic appeal.
If a website cannot be found on the top search engines, no matter how beautiful it looks, it is a bad website. Build your SEO strategy into the foundations of your website.
A key part of this process is making a distinction between content that is for the eyes of visitors and that which is for Search Engines. A website may look great to visitors, but if it is not coded in a search engine friendly language, no one will ever see it, not even the Googlebots.
 Any content which is intended for Search Engines to crawl should not be presented in codes such as Flash or Silverlight; media content like videos and photos should have appropriate accompanying keyword-rich descriptions in HTML.
Google's ability to understand other codes and formats has improved over the years but, remember, they are not the only search engine, and unless your text content is in HTML you can never be sure.
Actions that ensure your website can be accessed & understood by Search Engines fall into the area of digital marketing known as Technical SEO. Two key terms for this field are Crawlability and Indexability:
Crawlability: how easy it is for a search engine to access a website
Indexability: the degree of difficulty for search engines to source and list the relevant information from a website to match the terms of search queries
If you have built a great looking website with these two terms in mind, you know that people will be able to read your content and that is half of the battle!
SEO Content: Planning+Timing
Having built a website with the right code and architecture, you must then combine this with a well thought out content strategy. Your website is a hub for traffic from multiple sites and channels. These sources could be social media, online directories, search engines or even backlinks. Whether your site is a travel blog or an online shop, the principal is the same: you need to know how you can best distribute content across these channels to increase traffic to your website.
An important consideration for this is the timing and frequency of content posts. Search Engine Algorithms, the calculations SE's use to rank websites and content,  afford a higher ranking to newer more consistent content.
Content posted on a weekly basis will be better for your ranking than posting the same content altogether once a month.
The length of your posts is also an important consideration – a general rule: the longer the better. For effective optimization, they should be a minimum of 700 words long.
Backlinks from websites connected to your industry will also help you with SE's. Taking this information into consideration you could decide to post a weekly blog on your website, taking care to build the content around keywords often used by your potential customers on search engines.
You coincide these blog posts with activity on your social media to direct visitors to your website and link to previous thematically linked articles on your blog, and other websites that you have backlink partnerships with.
Getting this right will take quite a lot of planning but its results will pay off in the long run. The aim is to use content strategy to create a halo effect in which your different channels and sources mutually enhance one another.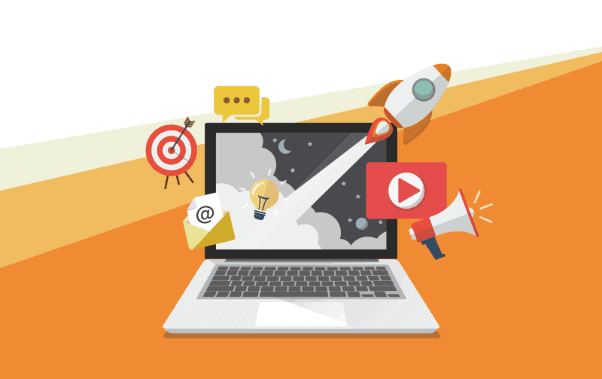 Keywords: More Than One Word for Bullseye  
As touched on earlier, keywords are a vital part of an effective content strategy. You need to make sure your site's content is keyword optimized and that it is built around the keywords that you believe your customers will be using on search engines.
The question is: which keywords? A company selling specific products like phone chargers or T-Shirts may assume that choosing keywords is simple, but small changes can make a huge difference to their effectiveness, especially with highly competitive keywords such as those.
Keyword tools like rankingcoach are very useful for this selection process. They help you find the best keywords to use by showing you how competitive a term is and tracking the effectiveness of your own keywords against your biggest competitors.
Keywords are not just a way of getting ahead of the competition, they can also be used to avoid needless competition.
It all comes down to semantics; Imagine a car showroom where they sell Ferrari Spiders, Fiat 500s and Micromachines alongside one another, in 'the real world' this doesn't seem logical, does it?
Yet, if you are not specific enough with your keyword choices, you could be doing something very similar. These are all, after all, cars; the question is what kind of cars are they? The answer could be: sporty/super/luxury/premium/Ferreri/Top gear cars vs budget/value/town/family cars vs kids/toy/miniature/boys/girls/children's cars.
With a little focus, the logic becomes clear. So think very carefully about the exact words you use to describe your products.
These words are not just pitching your product to your customer they are making it more likely that they will be found on Search Engines. Remember Ladies and Gentlemen the devil is in the detail.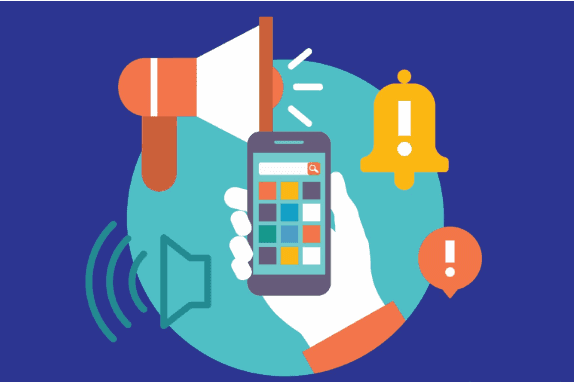 Nobody Is Hunting BigFoot Burger (If It Doesn't Have A Site)
The same principals with product description and competition are true, even more so, with location, especially for SMEs in industries such as hospitality and retail.
The generation who predominantly use  (or even know how to use) maps are not long for this world.  Ask someone in the street for directions and you will know exactly what I mean.
From the perspective of generation Z, if your store cannot be found on the internet, it does not exist. When choosing keywords for location, SEO Keywords need to be chosen carefully.
A high search volume on terms is not the only priority; a coffee shop in Austin, Massachusetts may see a lot of traffic for the search term Austin Coffee shops,  chances are that most of those searches are for cafes in Austin, Texas.
'Coffee Austin Massachusetts' will be a better term but depending on your business you might want to get even more specific: 'Coffee shops in Austin Massachusetts near the university' for example.
You need to jump into the shoes of your customers and think about the words they might be using to find businesses in your industry, and as we have shown, also consider how far they may be willing to travel. After all, Massachusetts to Texas is a hell of a long way to drive for a cup of coffee!
Making sure customers can find your company online is not just about using SEO. Many customers use local directories like Yelp, TripAdvisor, and Google My Business to find local businesses they can trust.
The Yellow Pages' website receives sixty million visitors a month. Having your company's details on all of the right directories will ensure that your business can be found online. It's a lot of work, so hiring a digital marketing company can help.
Keep in mind that there are many specialized local directories for different types of business. That's why it's important to do a bit of research to know which are the most important within your sector.
keeping this information up to date for each one can take a lot of time and effort. Getting this wrong can be very costly.
Profile management tools like the listingCoach feature of rankingCoach enable users to centralize and synchronize all of this vital information in all of the most important directories with one simple click.
To ensure your information is up to date you might want to consider using software like this to help you.
So there we have it:  digital marketing essentials for SMEs in the 21st century. If just keeping up to speed with the essentials seems like a lot to do by yourself, you might want to a bit of help.
rankingCoach offers an all-in-one digital marketing solution for businesses and young entrepreneurs looking to compete with the best of them. Start your free trial now.