As a lawyer or law firm owner, your primary responsibility is to manage your client's legal matters and take care of other administrative tasks. However, to maintain a competitive edge and convert your leads into clients, it is crucial to establish a robust marketing strategy too.
In today's digital age, marketing has transcended its traditional boundaries and has become an integral part of businesses across diverse sectors. From educational institutes to healthcare organizations, everyone is leveraging the power of the internet to strengthen their online reputation, and law firms are no exception.
In this blog post, we will outline the top 13 law firm marketing ideas that will help you boost your revenue this year and beyond.
The Top 13 Marketing Ideas for Modern-day Law Firms
Reports suggest that 75% of online searchers never scroll past the first page of the SERPs. This implies that if your website doesn't appear on the first page of a search engine's result page, you can lose more than half of your potential clients.
To avoid this, you need to be strategic, creative, and relevant in your marketing strategies and the way you approach them. From content marketing to local SEO, multiple online marketing strategies can help you grow your business and attract prospective clients.
So, let's see how you can ace marketing for a law firm.
1. Place yourself and your law firm as a thought leader
Thought leaders are people who are considered experts in a particular industry or company. By positioning yourself as a thought leader, you can build credibility and attract high-quality leads.
For example, if you specialize in corporate law, your goal should be to create high-quality content and invest in marketing to become the go-to corporate lawyer in your region.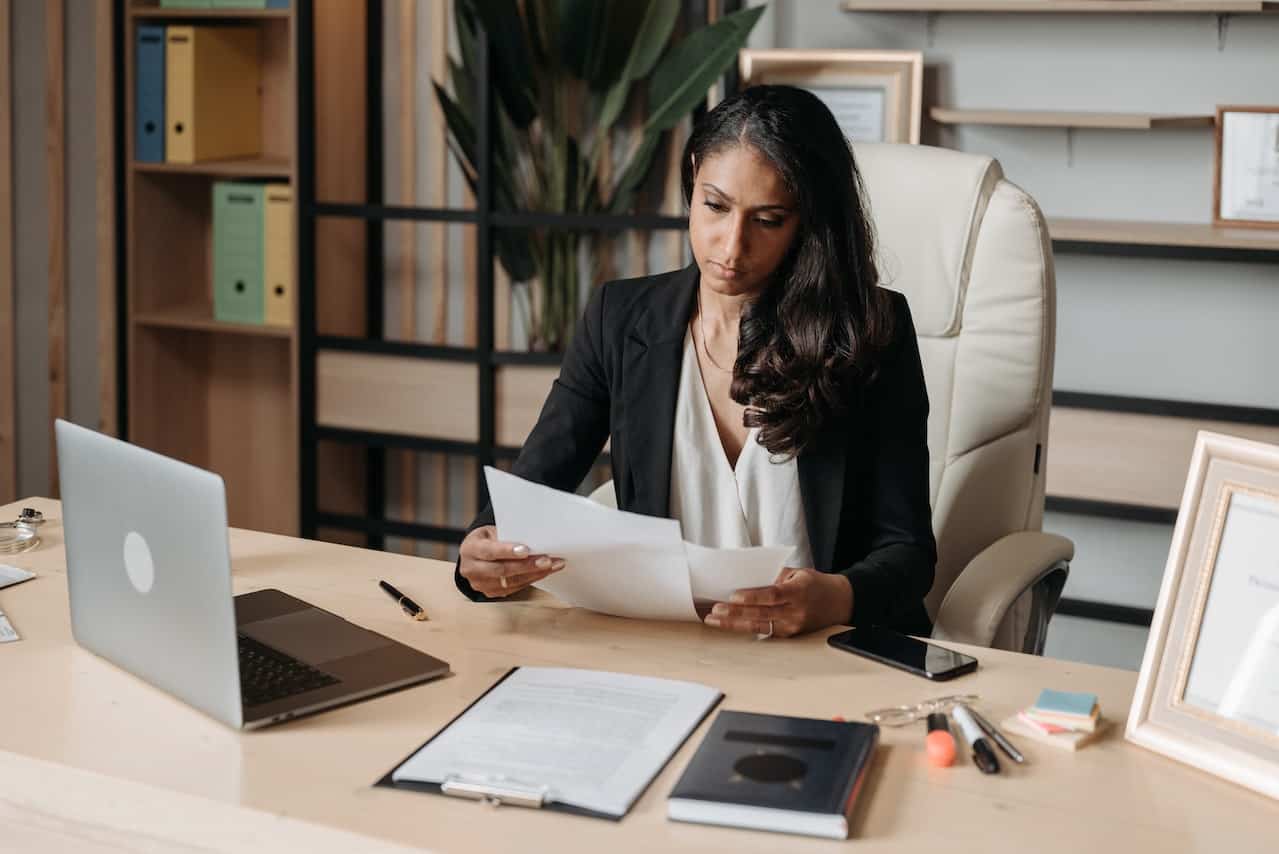 Here are some effective ways through which you can become a thought leader in the legal industry:
Create informative and top-quality content like blog posts, newsletters, and social media content to generate leads. Make sure that your content gives value to the readers and viewers and focuses on solving their problems. Address your audience's pain points and offer your expert advice on them.
Create videos and publish white papers and research articles. This will help you show your authority and expertise in your domain.
Speak at legal conferences and take part in online discussions and forums. Legal forums often have a large number of people seeking expert advice. Offering your insights and opinions on such platforms is an excellent way to strengthen your image as a lawyer.
Read also: Why Do Law Firms Need CRM Software?
2. Leverage short-form videos
A study showed that 66% of online consumers prefer watching short-form videos to learn more about a service or product. Hence, investing in video marketing can be a smart choice for your law firm.
Short-form videos can enable you to deliver quality, engaging content. Due to their concise nature, these videos are particularly effective in captivating viewers' attention until the end.
Further, they are also relatively easy to produce. They can be utilized for various purposes, such as promoting your legal services, showcasing your legal team, or demonstrating your industry knowledge.
For example, you can create a short-form video about how to file a personal injury suit or necessary things to remember about divorce cases. You can also share these videos on your social media handles and websites to increase your reach.
3. Participate in community campaigns
Another excellent legal marketing idea is to participate in community campaigns. This is particularly helpful for a small law firm that is just getting started.
When establishing a new law firm in the industry, it is important to promote your brand as quickly as possible. Community campaigns can be instrumental in this regard. These events provide an excellent opportunity to showcase your commitment to your local community while expanding your client base.
You can do some research in your region and find out about the best legal community events in which you can participate. By sponsoring local events or volunteering your services, you can raise your profile, develop goodwill, and generate leads for your practice.
4. Optimize your law firm's website and landing pages
Optimizing their law firm's website is one of the most critical marketing goals for every law firm. Your potential clients will generally discover you through your website. So, you should ensure their user experience is as frictionless as possible.
Here are some practical tips to optimize your law firm's website:
Invest in a simple but visually appealing web design.
Create separate landing pages for all your services and add a compelling CTA button in all of them.
Optimize your website for mobile users.
Conduct keyword research and incorporate keywords relevant to all your landing pages to maximize reach and conversion.
Read also: How to Make a Landing Page That Converts (6 Proven Tips)
5. Leverage the power of influencer marketing and tap into more audiences
Influencer marketing is growing at a rapid pace. Of all the marketers implementing it in their marketing campaigns, 94% found it effective. Regardless of your industry, influencer marketing can help you achieve the desired results.
Influencer marketing enables you to increase your brand recognition. Partnering with influencers and thought leaders related to the law industry can help you present your law firm to a broader target audience.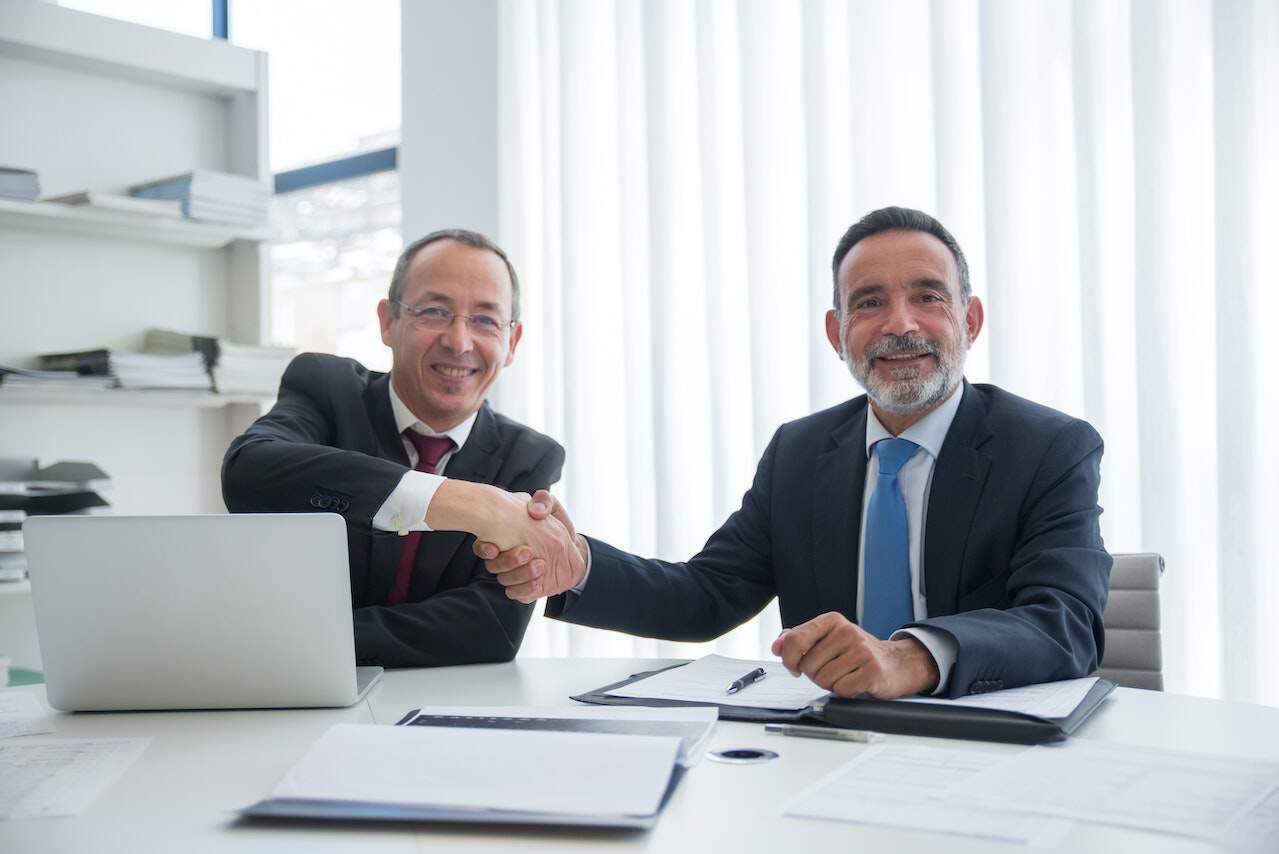 One of the best things about investing in influencer marketing is that you can find multiple influencers according to your marketing budget. Regardless of your financial capacity, you can work with small or micro-influencers to gain visibility in your industry.
They can help you promote your law firm through social media promotions, sponsored content, and other law firm marketing initiatives. By partnering with the right influencers, you can grow your brand in less time.
Read also: The Benefits of Influencer Marketing
6. Run strong PR campaigns for your award-winning lawyers
If any lawyer in your firm wins an award, you can leverage this opportunity to make your law firm more popular.
Create a press release and other promotional campaigns for both online and offline marketing initiatives. This will help you generate positive press and attract more clients for your law firm.
7. Start a business newsletter to attract more clients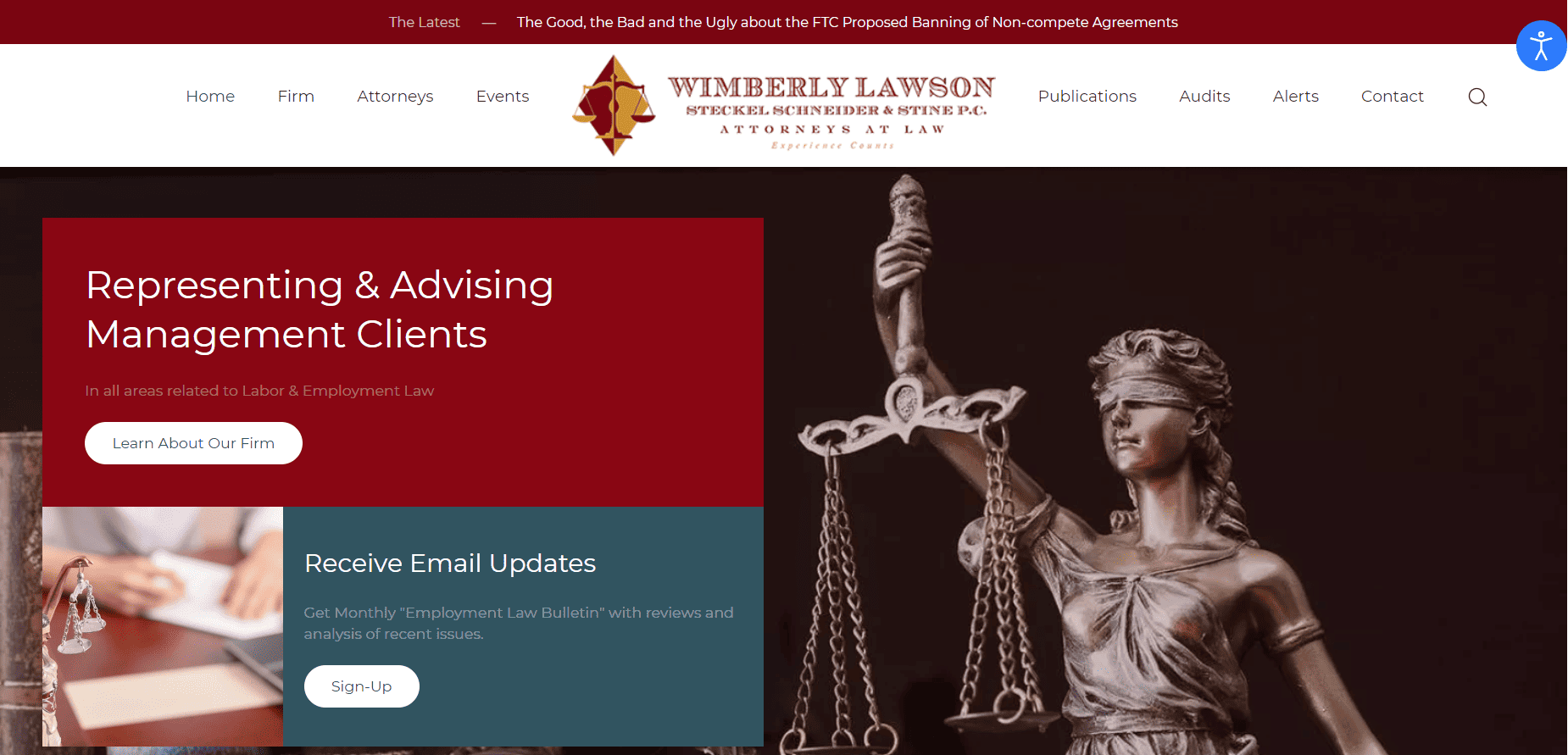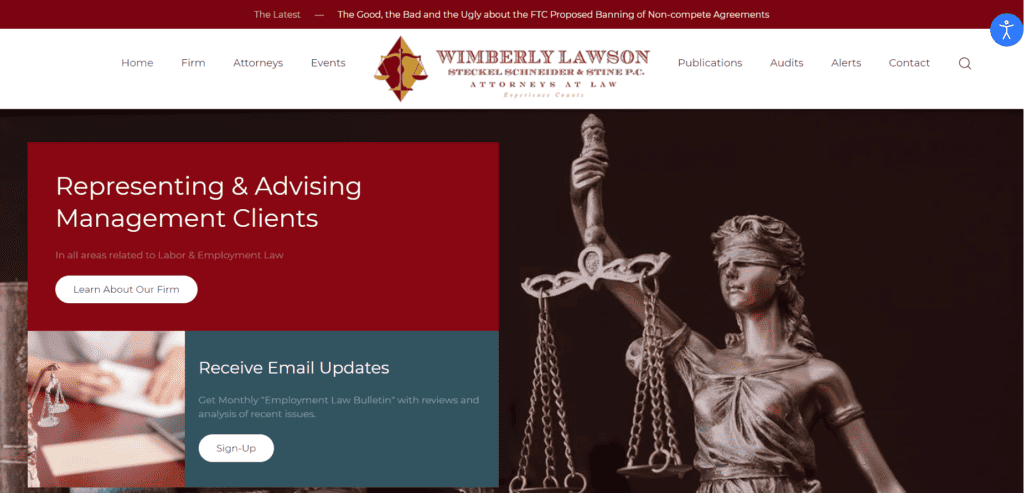 If you want to get started with email marketing, creating a newsletter is an excellent way.
Your law firm can effectively engage potential clients and build an email list by producing an industry-related newsletter.
It will also enable you to stay in touch with your existing and potential clients by informing them about regular updates on pertinent news and initiatives concerning your law firm.
You can share the news of starting a new service, the most recent high-profile cases you won, the newest legal changes, or what's trending in the legal industry.
Regular newsletters are a great way to stay connected with potential clients and increase your chances of getting new business.
Read also: What is an Enterprise Company? [Simple, Quick Definitions]
8. Create high-quality blog content
Blog posts remain one of the most popular forms of online content. Around 77% of internet users read blogs on a regular basis. Creating high-quality, informative, and valuable blog content should be a part of your content marketing strategy.
You can write posts on relevant industry-related topics, share your views on legal matters, provide legal advice, discuss famous cases, or answer commonly asked questions.
Apart from managing your blogs, you can also write guest posts for other popular blogs in your industry. Guest blogging involves writing blog posts for other sites that can help you build authority and generate more leads. It is also an excellent inbound marketing strategy.
10 Content Marketing Tips To Make Your Day
9. Make a Google Business Profile
One of the key steps in marketing your law firm is to ensure it's easily searchable online. The best way to do so is by claiming your business on Google.
It is recommended to create a Google Business Profile and provide key information about your law firm, including its location, phone number, website, and services offered. This will make it easier for potential clients to find your law firm and contact you for services.
Apart from this, make sure that your law firm appears on all the popular local directory listings and review sites. This is a powerful inbound marketing tactic that can help you attract high-quality clients without spending a lot of money.
Read also: 14 Low-Cost Local Marketing Ideas That Will Make a Big Impact
10. Don't ignore SEO
Search engine optimization (SEO) is a cost-effective marketing strategy to capture your target audience's attention. SEO, mainly local SEO, helps you optimize your websites and social media handles according to the search terms people use in your region.
A good SEO strategy can help you optimize your website to rank higher in search engine results. The higher your law firm's website ranks, the more likely potential clients are to find your law firm.
There are multiple ways to optimize your site for SEO. For example, you can implement relevant keywords in your content and landing pages, use authoritative backlinks, and more.
Read also: How to Get Started in Freelance Digital Marketing [Guide]
11. Create case studies of your most successful cases
Case studies can serve as a powerful tool for demonstrating professional expertise and achievements. You can curate a list of your most successful cases and convert them into a crisp and engaging case study for your potential clients.
Divide the case into:
The problem statement
Your solution
The positive results you achieved
The impact you made in the client's life
Keep the case study crisp and short, or you will lose the reader's attention. Feature it on your website, in your marketing collaterals like social media posts, email newsletters, and online and offline presentations.
Case studies may not bring you immediate results like new clients, but they'll help to promote a positive image of you and your law firm. This helps improve a positive recall when people need a lawyer like you; it's a great way of staying top-of-mind.
👉Ready to elevate your marketing game? Uncover the top powerful marketing strategies in our extensive guide! 🏆
12. Request all your satisfied clients for referrals
Referral marketing has emerged as a powerful and effective approach for acquiring new clients. This is because people tend to trust personal recommendations more than conventional advertising.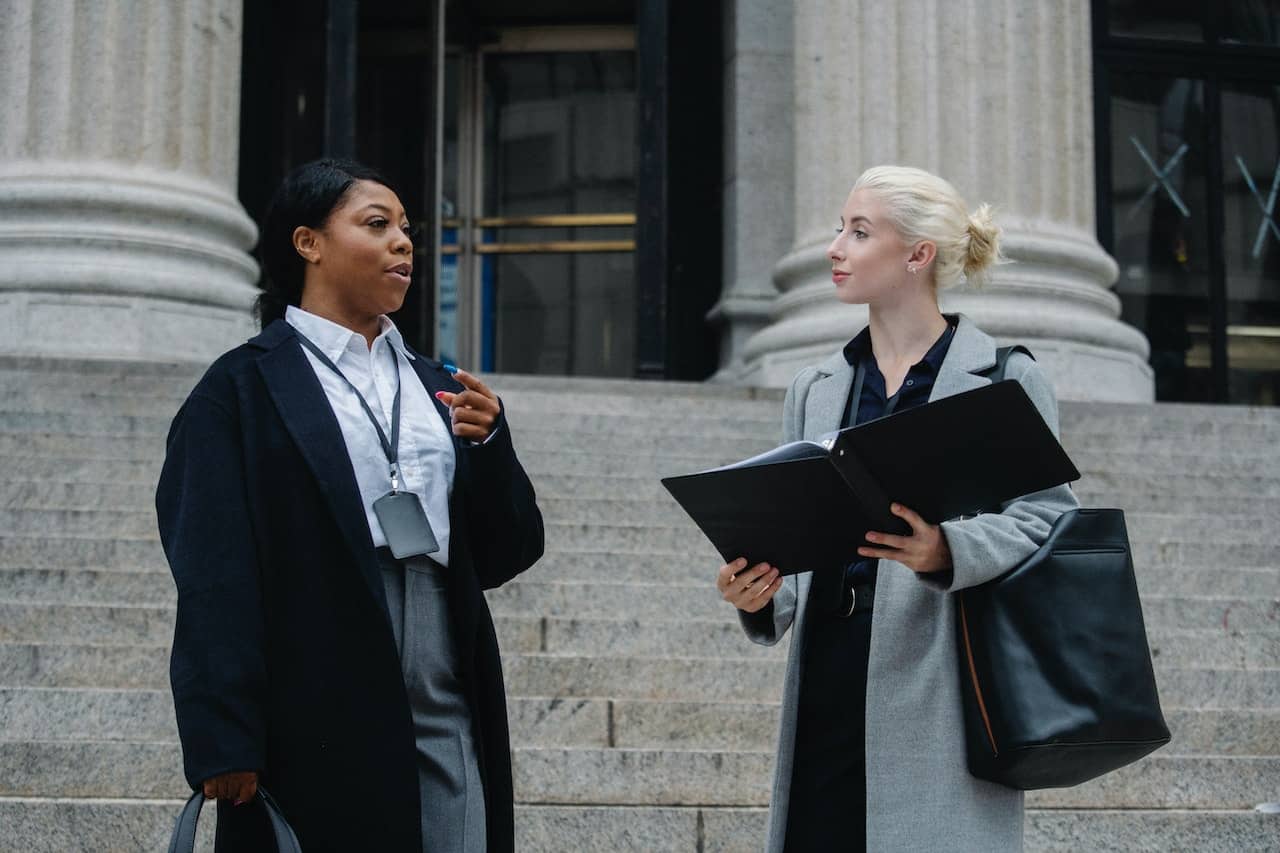 Requesting referrals from satisfied clients is a smart way to grow your clientele.
To encourage more of your clients to spread the word about your law firm, you can offer fee discounts or gift coupons as incentives.
How To Get Positive Online Reviews For Your Business, Consistently
13. Invest in high-quality direct mail messaging
Since law practice requires so much paperwork and offline (direct) mail, it is an excellent opportunity to do some direct mail marketing.
You'll have the addresses of your clients, so in addition to the legal paperwork, you can send them some beautiful marketing materials.
Think flyers, personalized and hand-written letters announcing a new or exclusive service, or gifts that can mean something to your clients.
12 Creative Small Business Marketing Ideas That Work
Conclusion
As more and more people gain access to the internet, the need for a robust law firm marketing strategy will only grow stronger.
Remember, you do not have to implement all of these ideas in your law firm marketing plan. In fact, we recommend you analyze your firm's needs and make a list of your goals and expectations in the coming years.
After that, choose the ones that make the most sense for you.
Side note: It helps to use a software tool to win at marketing. If you'd like to try a marketing solution that costs as little as your daily cup of coffee, try EngageBay.