A little over a month ago, I had the pleasure of speaking to Ted Rubin in another interview as part of our ongoing series with EngageBay. In case you're not familiar, Ted is the CMO of Photofy, a mobile content creation tool. He also participates in advisory boards and is a speaker, author, and social marketing strategist. If you've heard of Return on Relationship or ROR, it's due to Rubin's popularizing of the term. He even wrote a book with the very same name in early 2013. 
Born in New York, Ted began working with Seth Godin back in 1997 at a company called Yoyodyne. By the next year, Yahoo! had bought the brand. These days, Social Media Magazine calls Ted its most followed CMO on Twitter, and Forbes named him as one of their 50 biggest social media influencers (he was ranked number 13). Ted has also written books like 2015's How to Look People in the Eye Digitally: Bringing In-Person Social Skills to the Digital World and 2017's The Age of Influence: Selling to the Digitally Connected Customer. 
Here are some takeaways from my interview with Ted.
Engagement Matters and Always Has
As part of his fascinating journey in business, Ted worked for makeup company e.l.f. in 2008 before it had grown to the big-name brand it is today. Women loved using the products and posting on social media to showcase how they looked with the cosmetics on. Seth noticed this trend gaining steam and decided to make a curated site of this feedback, which he calls the first of its kind.
He made it its own separate website with aggregated content across social media, including YouTube, Facebook, and Twitter. Seth or someone else with the company would answer and comment on every post. He says other companies were "terrified" of taking the same approach, mostly because they were concerned of saying the wrong thing.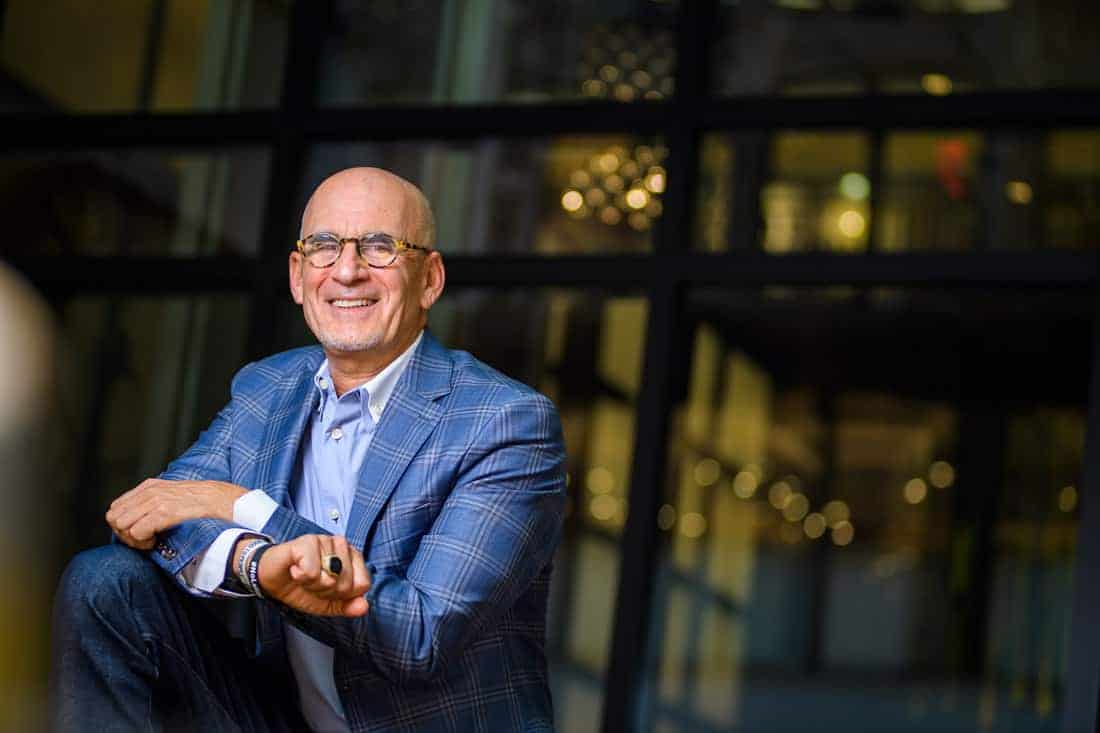 Ted's technique worked, as e.l.f. had the largest social media following of any cosmetics brand by 2009. He vouches for the method of engaging not to sell. While today's social media landscape is decidedly more crowded, try engaging more with your audience without the salesy-ness and you might just see some growth. 
Get Involved in Social Media Marketing
Seth talked to a lot of vice presidents and other business higher-ups about their social media presences only to find those people don't personally do any social media. That brings up his very good question: "How can you do it for your company if you don't understand it for yourself?"
Seth mentions he'll try new platforms as they come out, even if he doesn't stick with them. For instance, he has an account on TikTok. He himself doesn't use it, but he watches other people who do and receives notifications. This way, he gets a feel for how it works.
If you're a business owner who doesn't know a lot about social media, start using it outside of the context of your company. Then, once you see what works, you can take those same methods and apply them to your business social media accounts. It can be scary and overwhelming to get into social media, but it's something you must do. 
There you go, those were my takeaways from my fascinating interview with Ted Rubin. Ted was a very courteous and great guy to talk to, and we here at EngageBay are very glad he shared his time with us for this interview. To hear more of what Ted had to say, I recommend you check out the interview in full! 
Checkout Our Interviews with Top Influencers: