Emojis make the world go 'round nowadays. If you've read our series on emojis, you'll know that while their inclusion does increase your likeability, emojis can sometimes have negative perceptions, according to some research.
Why do brands use emojis? Because emojis are the so-called 'universal language' now.
If you're eager to explore the world of branding emojis but you aren't sure which ones to use, you've landed on the right article.
In today's blog post, I'll show you the most popular branding emojis and how to use them in your campaigns.
What is an emoji?
An emoji is a small image or icon created through the 'Unicode Standard'. The word 'emoji' has its roots in the Japanese language – e meaning 'picture', and moji meaning 'character'.
While emojis are usually the well-known yellow smileys, they can include other objects, too.
92% of the world's population are emoji users, highlighting the importance of using emojis in branding.
What is a branding emoji?
Branding emojis are emojis used by brands and businesses in their content marketing, advertising campaigns, and even official communications – and help add personality. Branding emojis humanize brands by enabling them to express emotions and ideas visually.
92% of the world's population are emoji users, highlighting the importance of using emojis in branding.
What is the difference between emojis and emoticons?
Emojis are digital images resembling emotions and other objects, while emoticons are facial expressions created using text.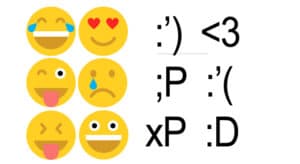 Branding emoji statistics: People vs Brands
Emojis used by brands may differ from the emojis used by people in their day-to-day lives. This beautiful infographic shows the difference clearly.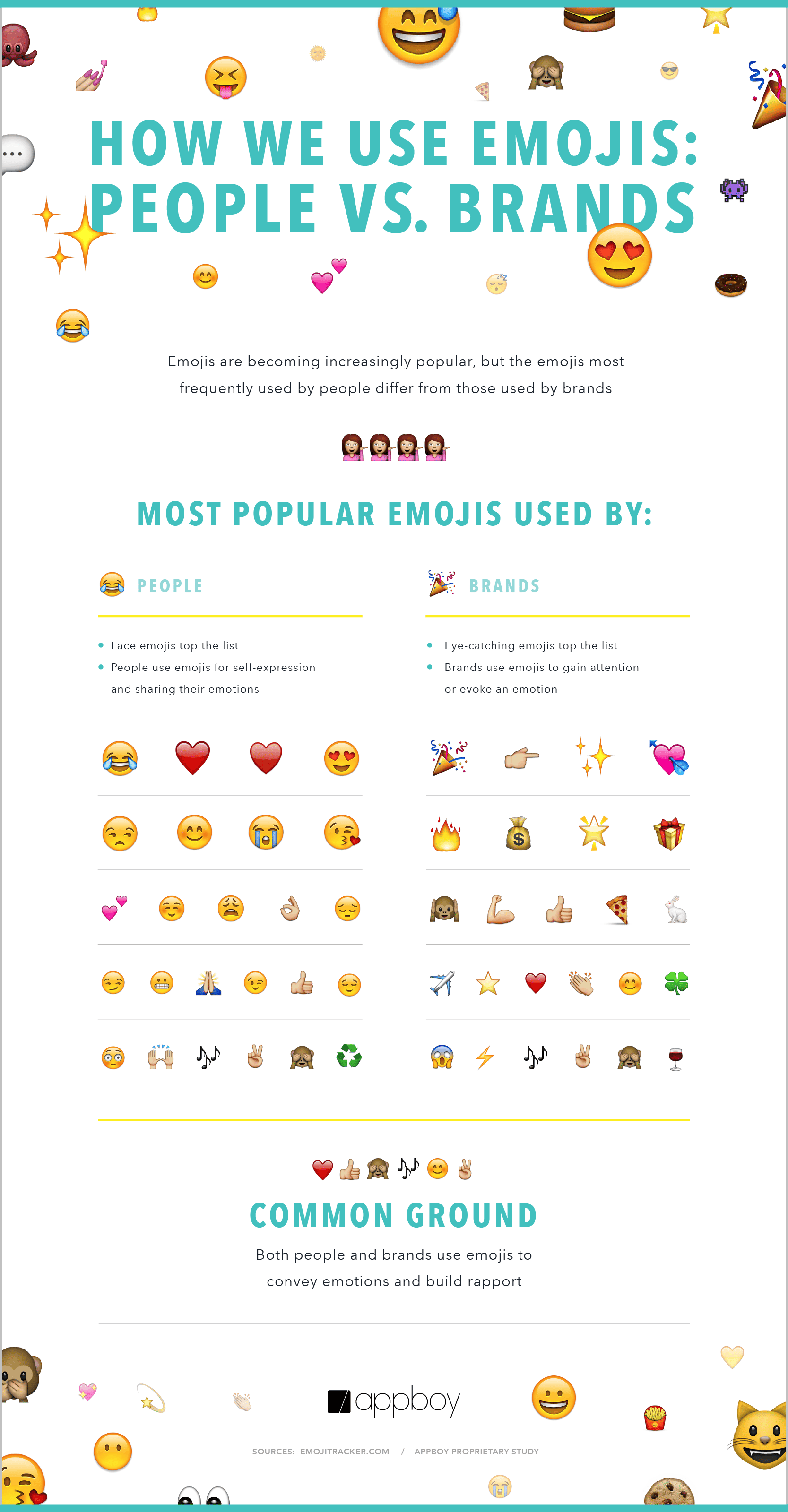 12 Branding Emojis to Include In Your Marketing Campaigns
Here are 12 popular branding emojis you can use to add that human touch.
| | |
| --- | --- |
| Name | Emoji (copy & paste) |
| Dollar | 💵 |
| Fire | 🔥 |
| Growth | 📈 |
| Jack-o-lantern | 🎃 |
| Crossed fingers | 🤞 |
| Sun | ☀️ |
| Ring | 💍 |
| Thumbs up | 👍 |
| Rocket | 🚀 |
| Smile | 😊 |
| Star | ⭐ |
| Sunglasses | 😎 |
1. Dollar
Let's be real, everyone is motivated by a healthy bottom line, which is why the dollar emoji is such a popular selection on the emoji keyboard.
If you're involved in finance, such as a bank or accounting firm, this emoji, as well as other money-related branding emojis, will be a familiar sight to you.
The dollar emoji also comes in handy for companies outside of the financial sphere trying to showcase an incentivizing sale.
2. Fire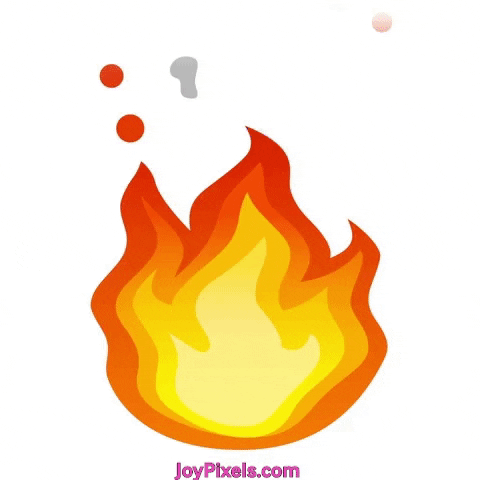 The fire emoji rarely means the literal symbol that it is.
Rather, it means that something is hot, i.e., that people can't stop talking about it.
Whenever you drop an epic new service or info product that you're excited to promote, this would be the emoji to use in association with it.
Fire emoji is one of the most popular emojis used by both individuals and businesses.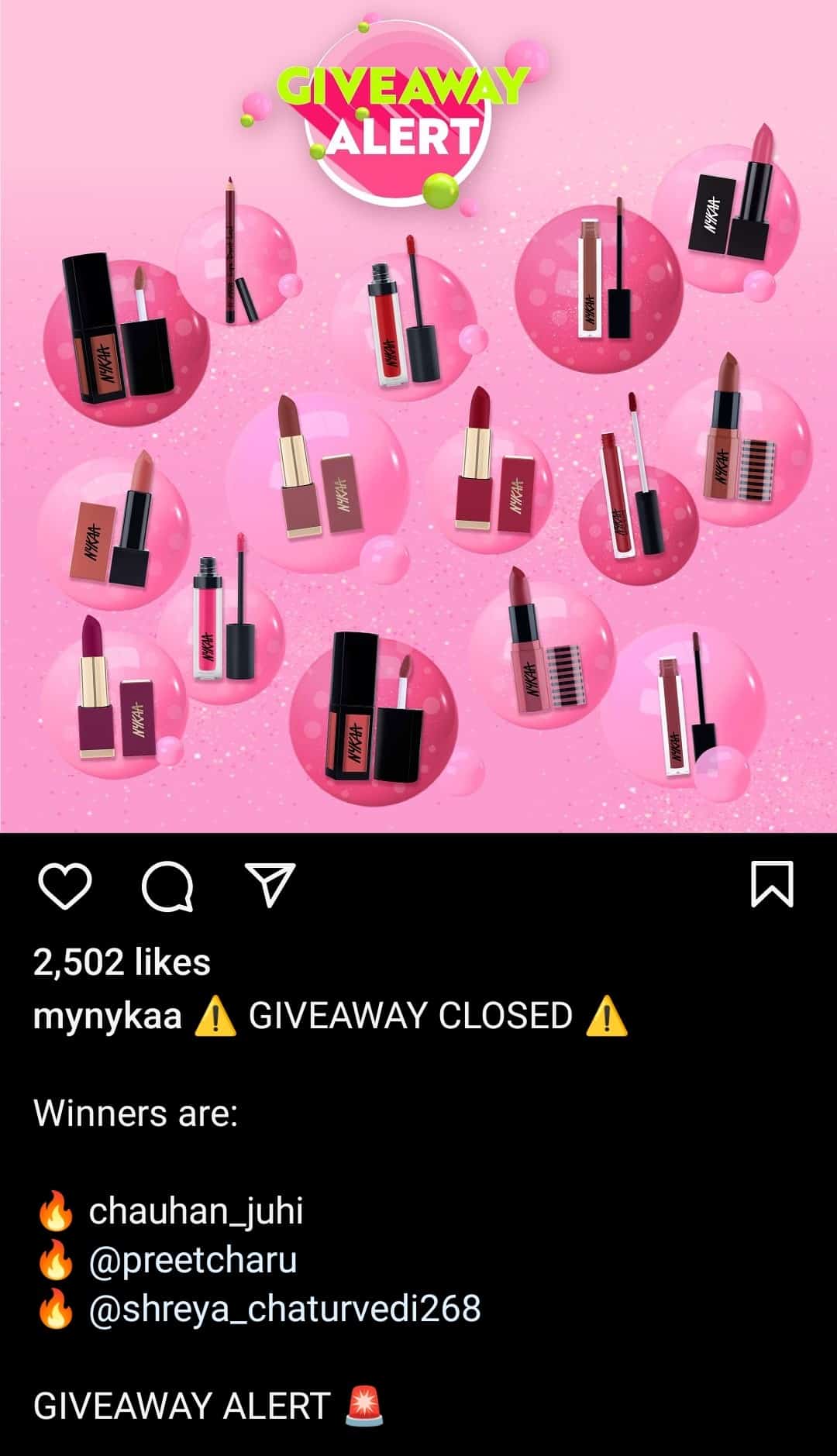 Read also: 12 Emojis You Thought You Knew and Their Actual Meaning
3. Growth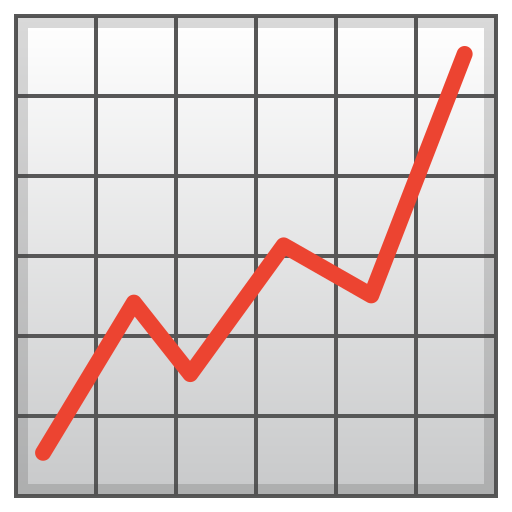 The growth chart is one of several charts further back in the emoji keyboard.
You might be surprised to see this on the list, as your thoughts would be: who even bothers with those marketing emojis?
But nope, that's not the case!
If you want to indicate growth of any kind, this chart with the positive red upward line will surely do just that.
Read also: 10 Creative Sales Memes to Help You Chuckle and Sell More!
4. Jack-o-lantern
Okay, so the pumpkin really comes in vogue around the fall, or in the leadup to the fall around late August.
If your company sells anything pumpkin spice or offers Halloween décor, this is an emoji you can rely on heavily between the end of the summer through November.
Even companies without any association with the spooky season can pull this emoji out through October to get everyone in the spirit.
After that, it's time to retire the pumpkin until next year.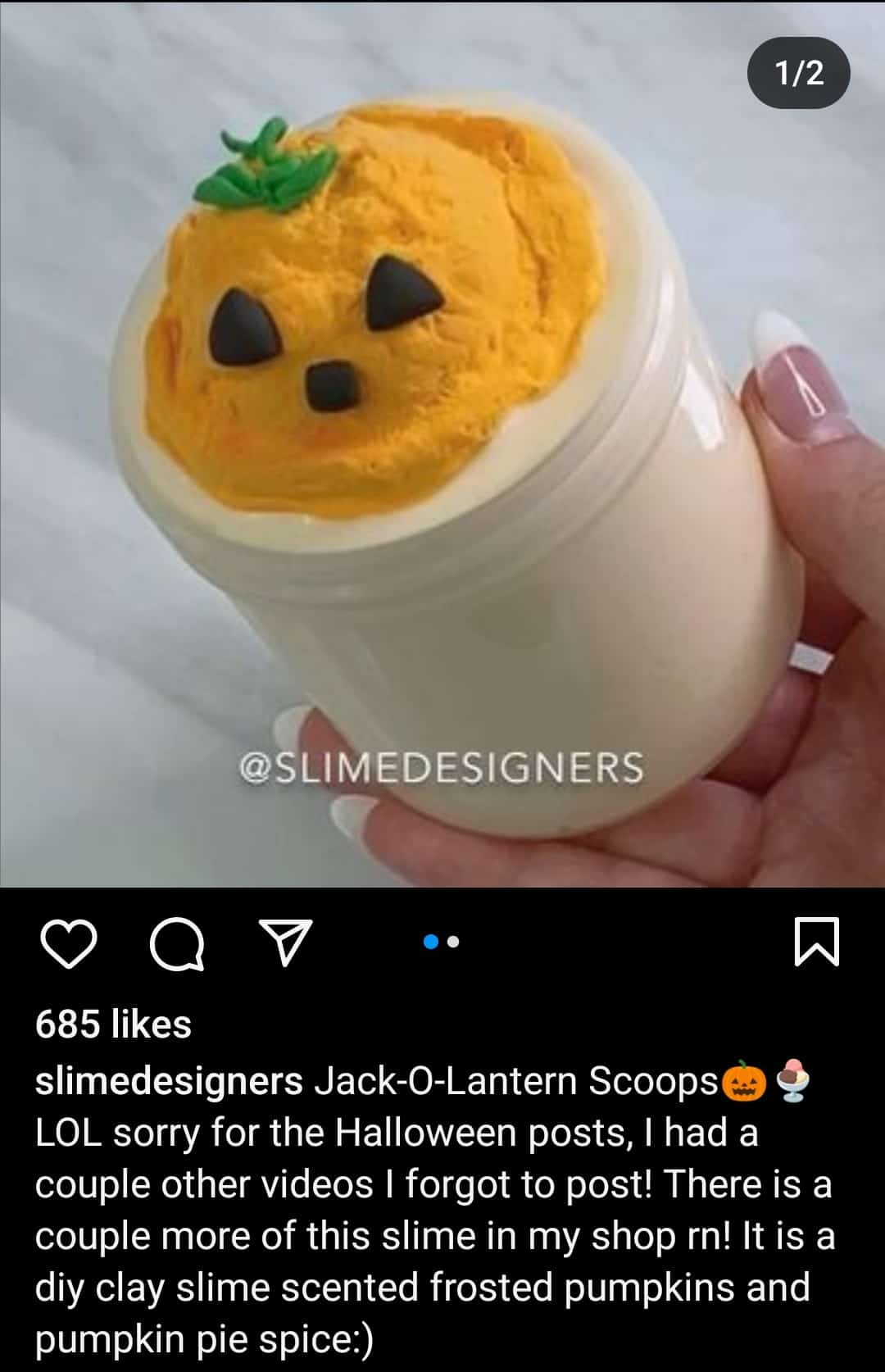 Read also: 10 Advertising Emojis To 10X Your Conversion Rates
5. Crossed Fingers
When someone crosses their fingers for you, it means they're wishing you luck.
Thus, many branding and marketing firms have chosen to use the crossed fingers emoji in their digital communications to generate or conjure luck.
If you add the sparkle emoji to the crossed fingers, there's just something even luckier about it, wouldn't you say?
Enhance your customer service communication with emojis – explore our comprehensive guide now!
6. Sunshine
Who doesn't love seeing the sun? The sunlight provides vitamin D, which has proven benefits on our mood, making us happier.
Even if you're cooped up in an office all day, seeing the sunshine emoji might put a smile on your face.
There are two variations of the sunshine emoji to choose from. One is a representation of the sunshine as weather and the other has a face.
You should split-test both of these branding emojis to see which will get the better reaction among your target audience.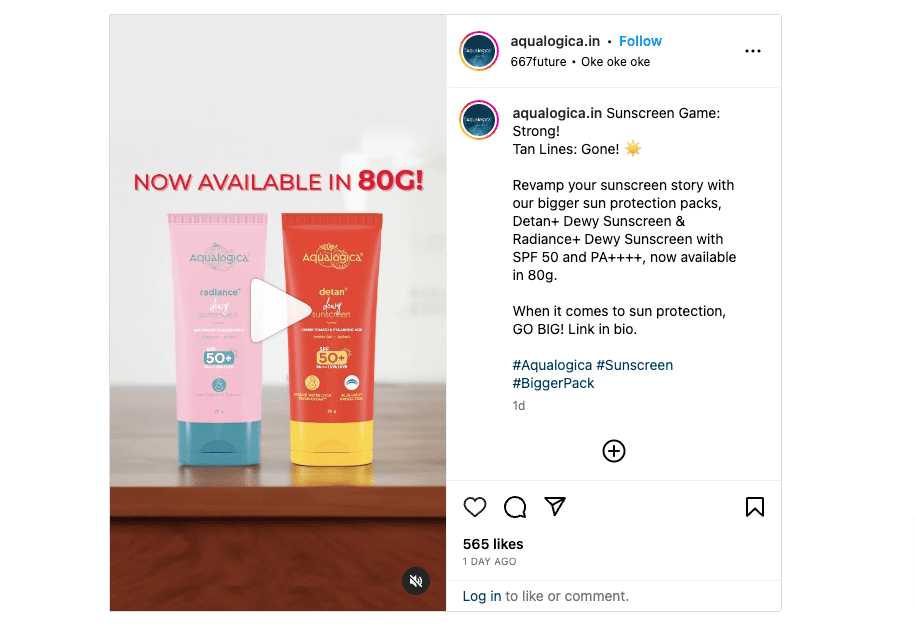 Read also: Emoji Marketing: New Marketing Trend — Make Your Business Memorable
7. Ring
The ring emoji works better in some industries than others.
For example, if you work in anything related to weddings, this is an emoji you'll use all the time.
Seeing the ring emoji makes it clear that wedding bells are in the air!
Even if your company doesn't do wedding planning, catering, photography, or anything related to weddings, the ring is seen as a luxurious emoji that can indicate opulence if used contextually.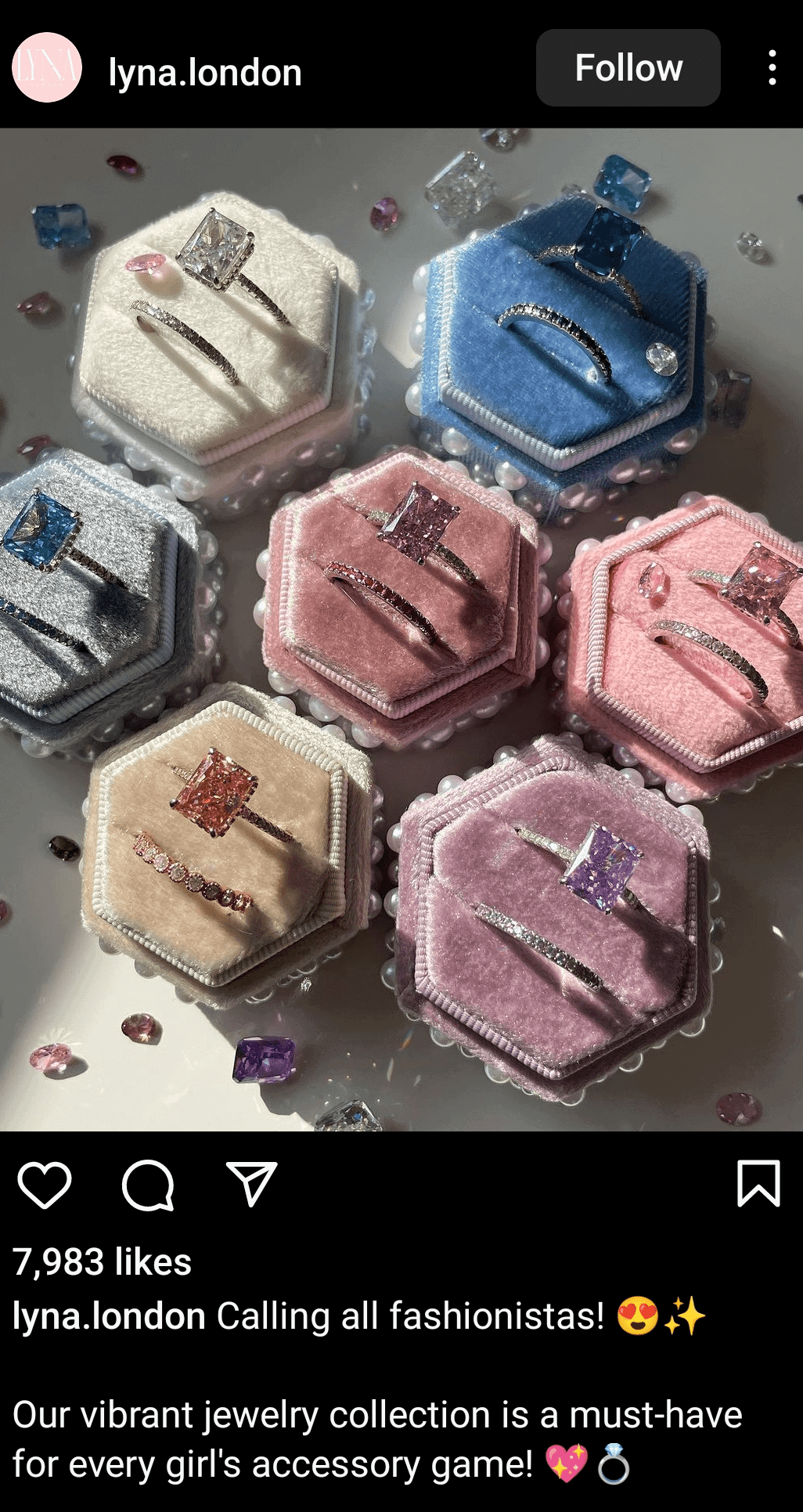 Read also: 11 Email Memes For Marketers
8. Thumbs Up
Do you want to inspire confidence in someone's purchasing decision or even their choice to click an ad and opt in?
The thumbs-up emoji will be your new best friend.
This emoji is full of nothing but positive sentiment, and its meaning is widely understood.
Be sure to use it to your advantage.
Read also: Emoji with Symbols – Dress Up Your Marketing Messages
9. Rocket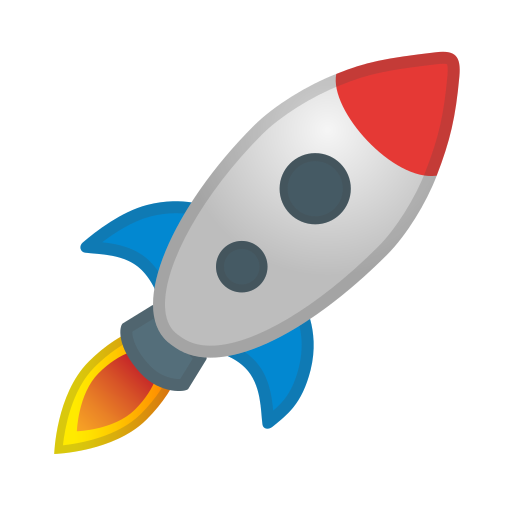 If you don't quite like the idea of using a literal growth chart to indicate the growth or popularity of a product or service, the rocket can be used in the same vein.
The rocket is aiming up and taking off to its destination, showcasing that everything is on an upward trajectory.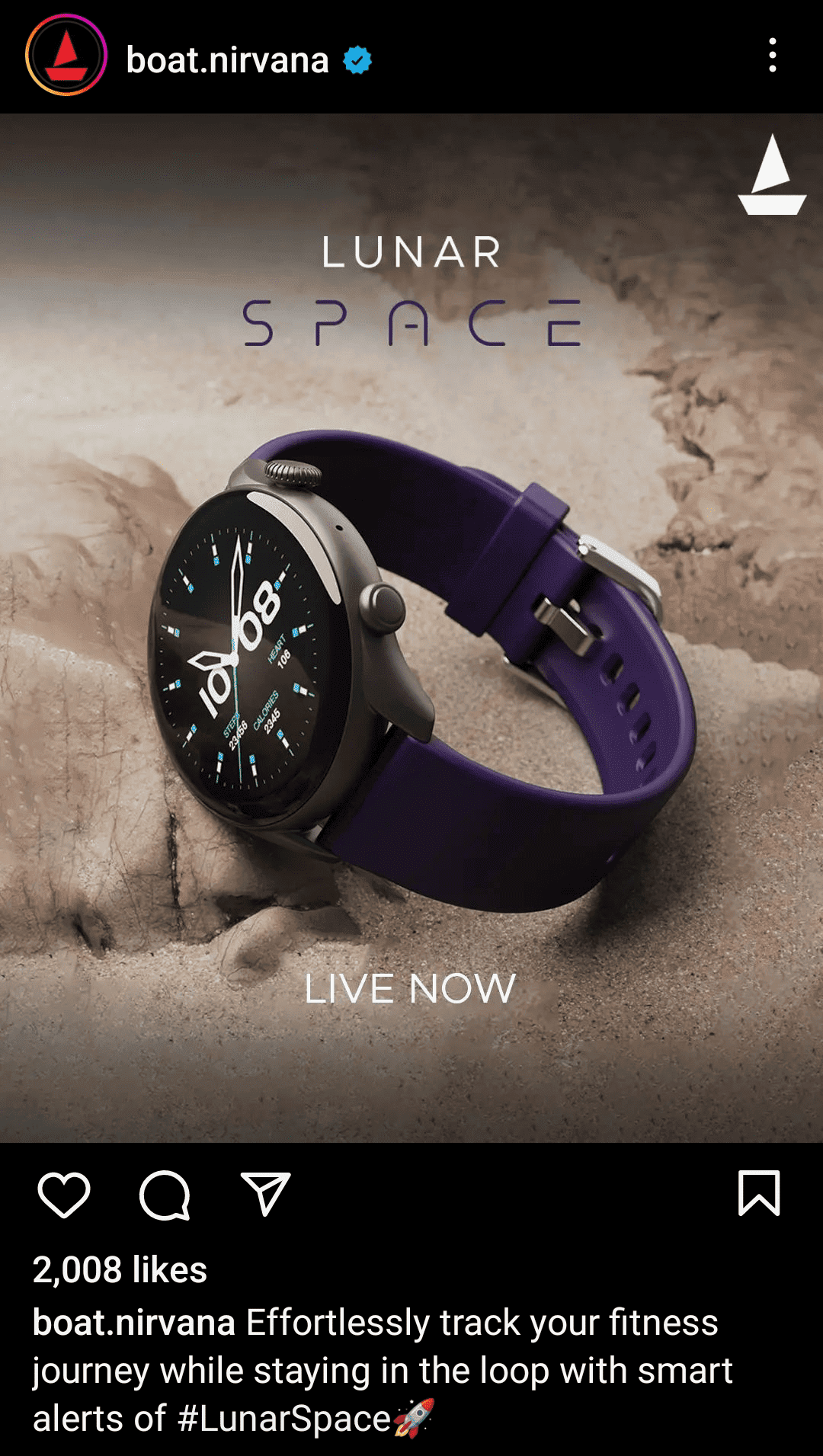 Read also: 9 Types Of Branding And What They Really Mean
10. Smile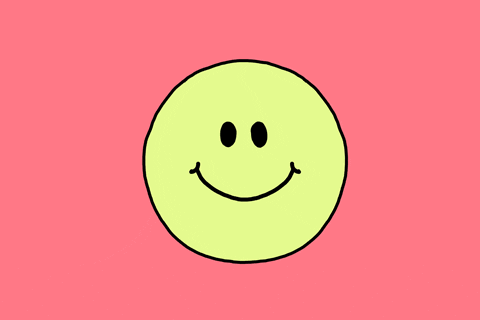 Of course, no list of branding emojis would be complete without some variation of the smiley face or smile emoji.
It's by far the most classic emoji and likely always will be.
Everyone knows what it means (happiness), so you can use it in email subject lines, in place of words in your social media post, or elsewhere in your emoji branding campaign — and your audience will get what you're trying to convey.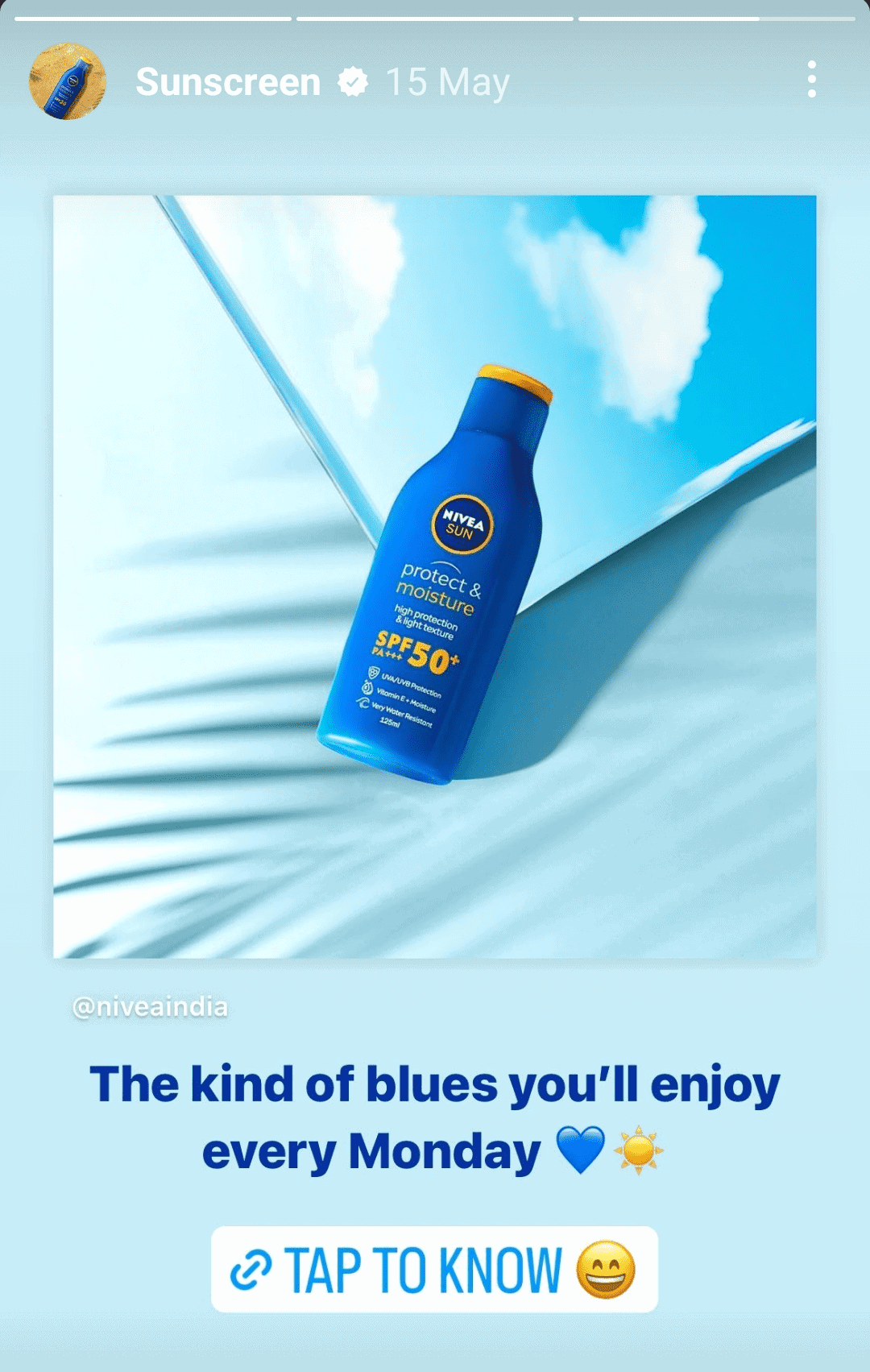 Read also: Emojis in Social Media Marketing: Some Useful Tips
11. Star
The star is a rather subtle emoji that companies use all the time.
You can incorporate it to indicate a special offer, a VIP product or service, or the like.
Just don't overuse the emoji, as then it's not special anymore.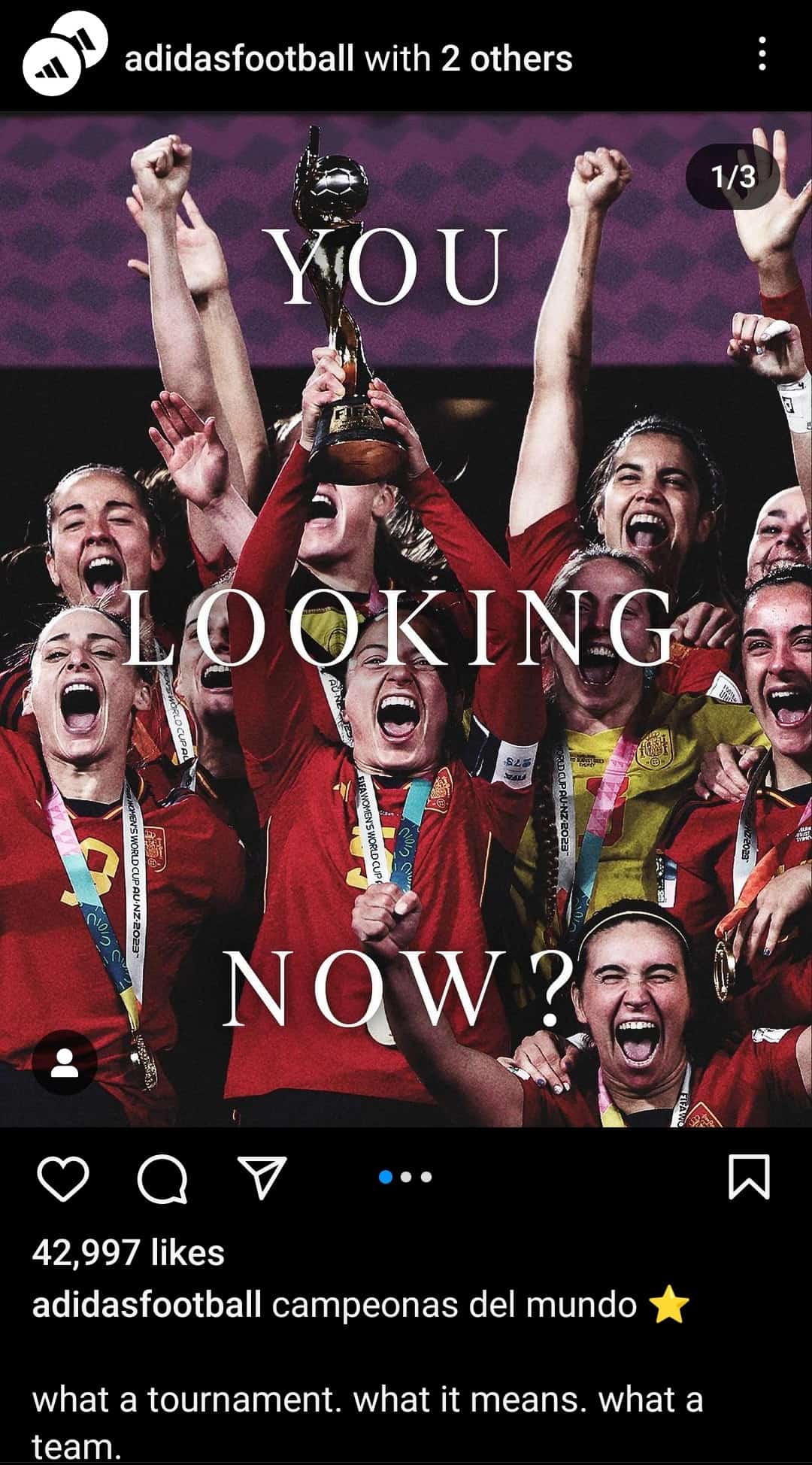 12. Black Sunglasses Emoji
Another cool marketing emoji is the sunglass emoji.
The black sunglasses emoji can slot into many emoji marketing campaigns as well.
Plus, this emoji gives off an effortless sense of cool with its smiling face and dark shades.
If you have a cool offer for your audience, this is the emoji to use!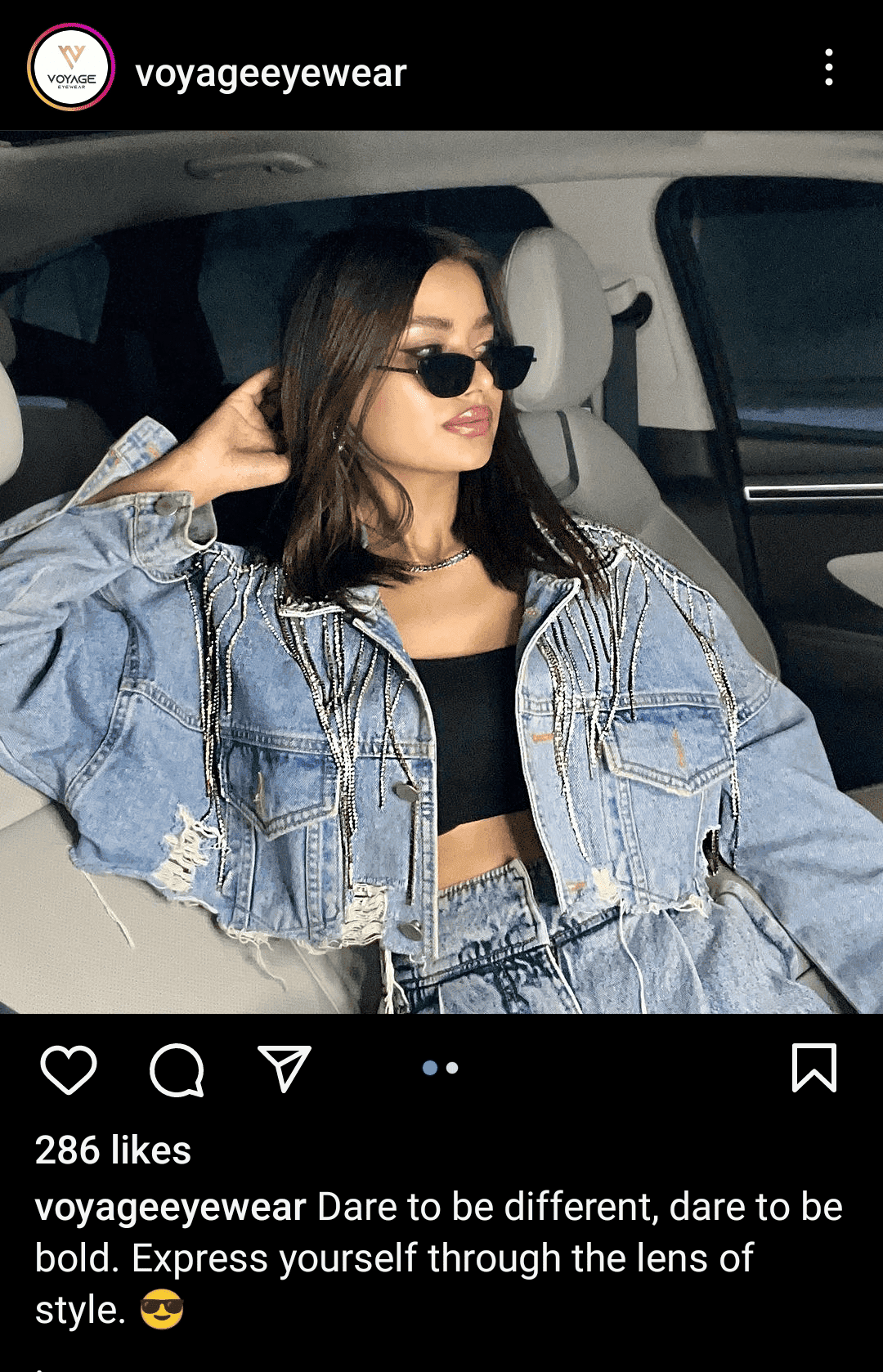 Read also: Shrug Emoji: A Quick Tutorial for Fun Marketing [Short Article]
Examples of 5 Brands That Nailed Branding Emojis
Millennials use emojis for everything, and clever brands are hopping in on the emoji craze. Here are five of the best branding emoji campaigns:
1. Deadpool
Deadpool's brilliant emoji billboard went viral and complimented the movie's main character brilliantly.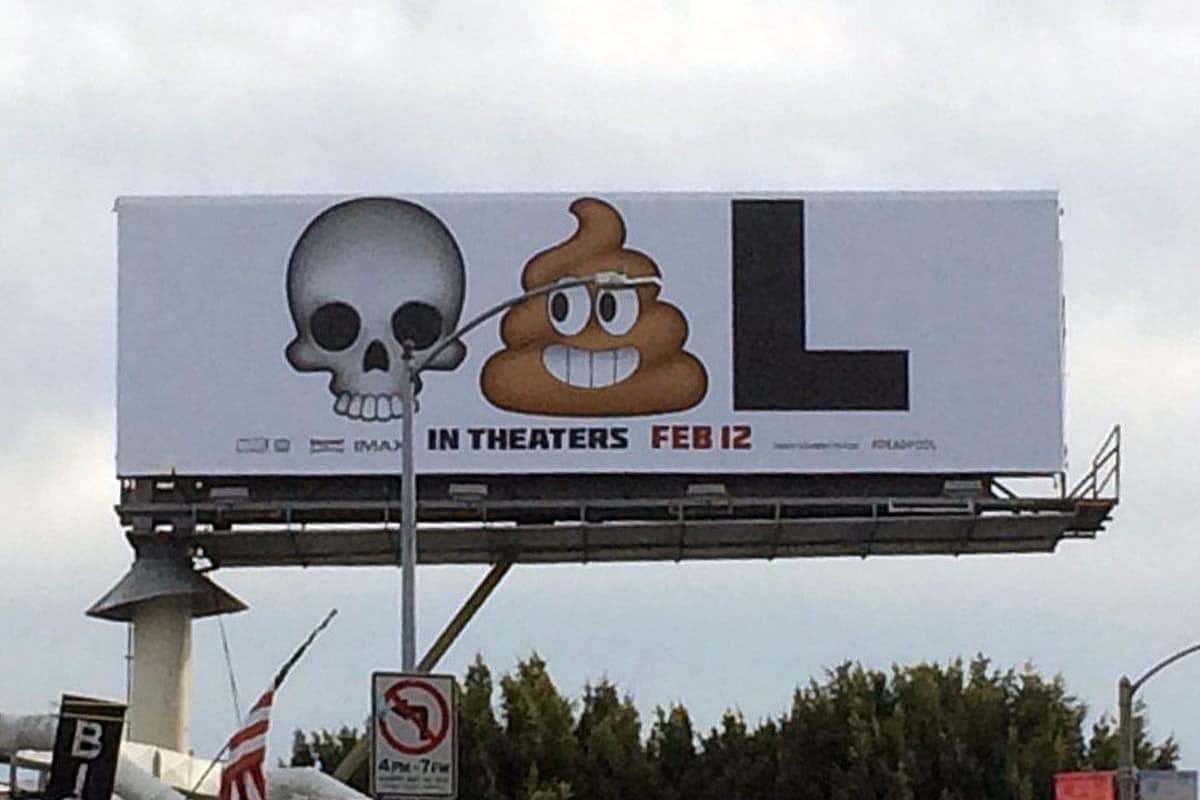 2. Domino's Pizza
Here's Domino's Pizza's amazing branding emoji campaign. They made delivery seamless and appealing to the younger generation by incorporating the Pizza emoji. The user only had to text message the Pizza emoji to order! Pretty neat, right?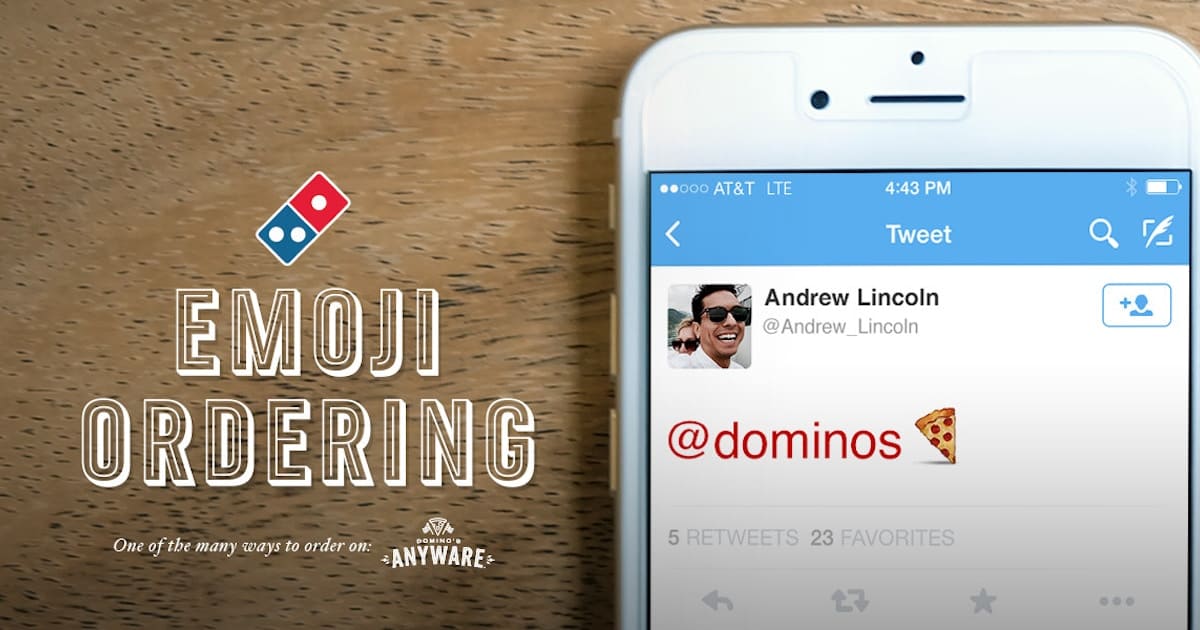 3. Bud Light
Bud Light's #4thofJuly tweet was composed of an emoji-based US flag with beer emojis — and it went viral. Have a look: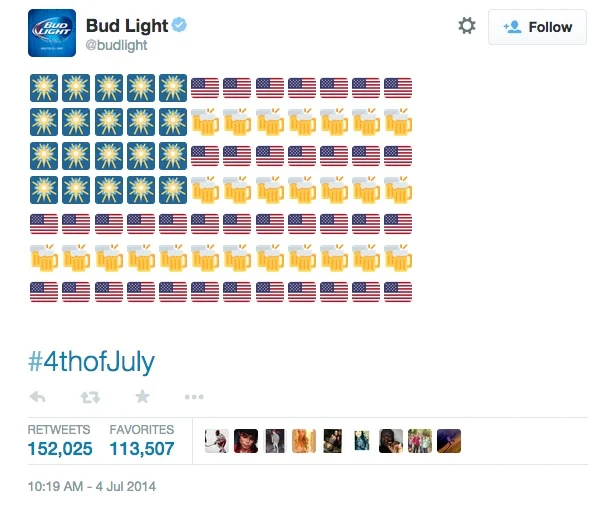 4. Taco Bell
Taco Bell, in 2014, filed a petition on change.org requesting the Unicode Consortium to include a Taco emoji, saying 'America wants a Taco Emoji'.
It was an instant hit, receiving over 32,000 supporters. The taco emoji is now a standard emoji available across all Android and iOS platforms.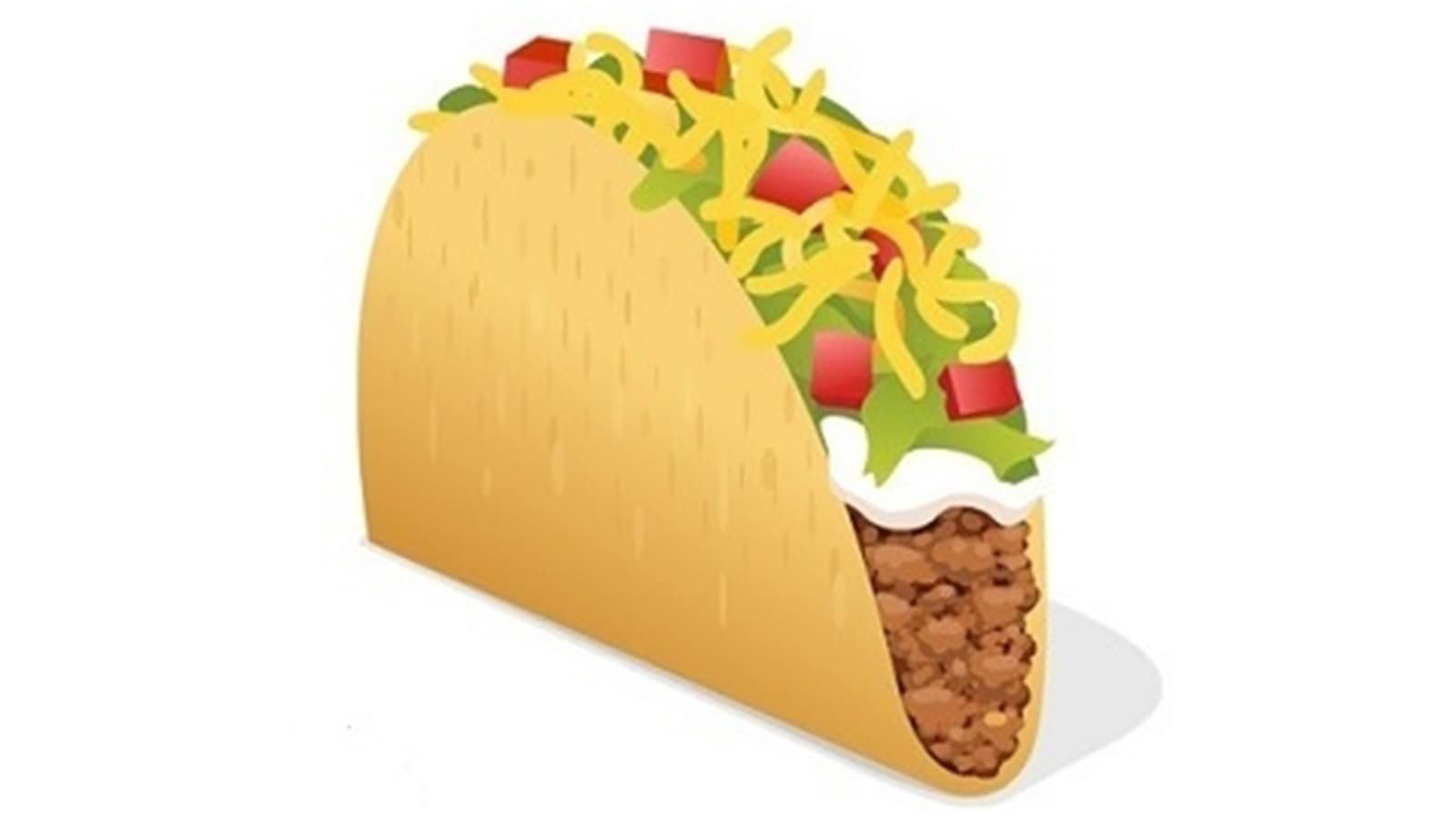 5. WWF
WWF used emojis to promote a beautiful marketing campaign. They made 17 custom emojis of endangered animals, and people can donate 11 cents every time they use the emoji.
The money collected went into protecting these endangered species.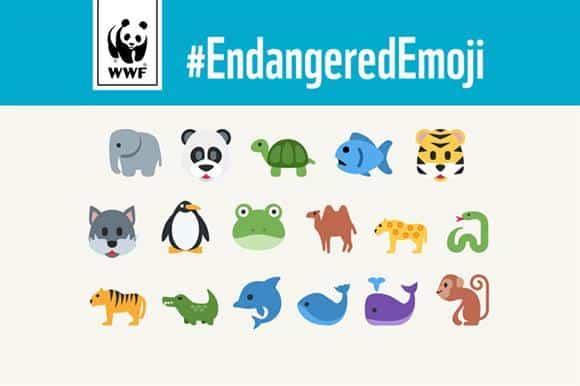 ---
Did you know?
World Emoji Day is celebrated on July 17 every year. Yup, it's real. The purpose of this day is to promote emoji usage and recognize the influential role emojis play in our day-to-day lives.
---
Conclusion — Our Take on Branding Emojis
Your branding campaign could probably use more emojis, and the 12 that we highlighted today are the top ones to use.
Including emojis as part of your digital marketing strategy may give your campaigns a more personal touch — and may even improve engagement and help you target your customers better.
That said, you can't merely select one because you like its look; it has to be a relevant emoji. It has to fit into your message and enhance the point you're trying to make, not detract from it.
Good luck!🤞