"Products are made in a factory, but brands are created in the mind." ~ Walter Landor
Such a fine quote, right?
For any business owner trying to build a presence online, it's essential to focus on branding. But, as commonly as this word is thrown about, it's rather hard to understand the concept well.
In this blog post, we are breaking down all the key types of branding and the differences between them. We hope this article helps you come up with a holistic and creative branding strategy for your business.
Branding Basics: Key Elements To Consider
Before we get into the types of branding, let us look at a few elements that you should consider when creating a strong brand identity:
Brilliant name: A brand or a product is first identified by its name. To create a strong impression choosing an appropriate but impactful name would be imperative.
A cool logo

: A logo is a symbolic representation of what your business is. This could be related to your brand or it could be a message you wish to convey.

Attractive color palette

: The most important aspect of the design part of branding is the color palette. It is easily the most "linked" factor to a brand's identity. Brand colors help in defining brand identity. For instance, when you see blue and yellow, your mind instantly thinks of IKEA.

A clear vision

: Through branding, your brand's goals have to be conveyed to the audience to create a connection and an everlasting impression.

Nice graphics

: Consistent graphics which resonate with your brand's logo will help keep your brand fresh in the minds of the consumer. Using distinct graphics that are unique to your brand will help cement your brand in the audience's mind.
While we have covered a few elements, strong branding is a cohesive representation of all elements that illustrate your brand in the best possible light.
Read also: 8 Of The Most Clever Brand Extension Examples
Types of Branding and What They Mean to a Business
Now that we know the power of branding, here is a breakdown of the different types of branding that could further help you devise the best branding strategy:
#1. Corporate Branding
Corporate branding is one of the most complex and reputation-oriented branding types. This type of branding entails building a reputable name for an entire corporation.
Corporate branding is pretty much like a 'corporate' and consists of a network of frameworks and policies to ensure the reputation and brand goals are upheld.
Corporate branding has longer-term repercussions. Good corporate branding has a positive long-term effect in terms of reliability and trustworthiness. A good Brand name and brand recognition are associated with corporate branding.
Read also: How To Master Modern Marketing Like Netflix
#2. Product Branding
What is the first thing that comes to your mind when you think of 'Johnson & Johnson'?
Did an image of a happy smiling baby with a cute little foam on its head pop into your head? This just proves the apex of product branding done right.
Product branding is all about advertising your product to create a connection with the audience, It's about creating the 'bang' for your product convincing the audience why your product is exactly what they need.
Through conscious and well-strategized product branding, customers will be able to associate your product with a specific need they might have, thus subconsciously choosing your product over your competitors.
Ever noticed how certain colors evoke a brand image? For instance, red and white are often associated with coca-cola. Product branding is most effective when the right colors are used that resonate with your brand the best.
#3. Service Branding
Services branding is mainly focused on the customer and their collective experience with your business.
While exceptional customer service is a trademark of a good company, service branding takes this concept one step further on the specifics of creating an elevated experience for the customers.
Service branding is essentially going the extra mile to provide a unique customer service experience that people won't forget. This could be in the form of perks and incentives that come with every purchase or just a reward to the customer for using your service.
For instance, a local cafe could be giving out a free cookie with every purchase, or a jewelry store giving customers a gemstone for every purchase is an excellent example of service branding. People will remember your brand for this little extra effort.
The point to keep in mind with service branding is that it should be unique and the brand image has to be emphasized to create an everlasting impression.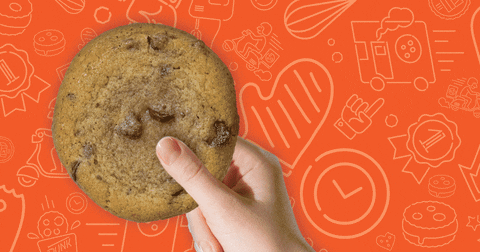 Read also: How To Build a Killer Marketing Automation Strategy
#4. Cultural or Geographical Branding
Cultural and Geographical branding are two different categories of branding but can be quite similar. Both are a major part of the tourism industry.
Geographical branding is branding based on a particular region, say a country or a state. This branding especially focuses on specific specialties of a region and aims to highlight them and make them a selling point.
For instance, souvenirs such as Eiffel Tower miniatures or an 'I love New York' T-shirts emphasize the characteristics of the country/state. Often countries use this as a unique character to that region and hype it up.
Certain cultural elements such as food or beverages that are unique to a country are advertised in a way that is the first thing that comes to your mind when you think of the country. when you think of pita bread and hummus, the Mediterranean, particularly Greek, comes to your mind.
Similarly, when you think of buttery croissants, Paris is the first place you think of.
Symbolism and emphasis on the unique features of a region are what make cultural/geographic work well.
#5. Personal Branding
Personal branding is exactly what it means, branding for a person. Yes, it might seem strange for a person, who is a human and not a product to have a brand image.
But in today's digital era, maintaining a 'personal brand image' that enhances your inborn talents and characteristics is as important as having a strong social media presence.
Especially if you are a popular figure relying heavily on your brand image and presence. Right from politicians, and businessmen, to celebrities, personal branding has proved to enhance their image and presence online.
So, how exactly do you do personal branding? For starters, you need to create a persona that highlights your best characteristics, skills, and values.
Personal branding is about putting your best face in the forefront and ensuring the audience will connect to your envisioned persona.
Read also: 30+ Marketing Podcasts To Level Up Your Game
#6. Retail Branding
When you enter a restaurant, the first thing you consciously or unconsciously notice is the 'ambiance'.
The same could be said for any retail space where the ambiance and the interior environment make the difference. The brand image and identity are emphasized through the interiors and physical appearance of the outlet.
As soon as you enter a Starbucks outlet, the first thought that comes to your mind is a cozy coffee place to relax. This thought is accentuated by the many branding and non-branding elements of the shop.
Right from the flooring to the choice of furniture and the placement of the logo in strategic locations, the music played tells you inadvertently, that it is a welcoming spot, fit for relaxation with a hint of luxury.
Retail branding is all about the experience a customer has when they enter your space. Keeping your design consistent with multiple outlets will help in emphasizing your brand image to customers.
Read also: 14 Examples of Small Business Branding (Achieve Similar Results)
#7. Online Branding
The key to success online is through branding, It is as simple as that.
Whether it is through social media or a website, having a strong branding sense that speaks of your brand is imperative to success online.
Building a strong customer base does not happen overnight and requires consistent effort, both marketing-wise and building awareness-wise.
Online branding helps in establishing customer relations and maintaining them and portrays your brand as a reliable brand and as a thought leader.
Most famous brands use social media as an effective tool to drive their marketing campaign and bolster their brand image.
Consistent branding composed of your brand image will ultimately help in attracting new customers and retaining old ones.
Read also: How To Build A Strong Digital Brand With Social Media
#8. Offline Branding
Similar to online branding where an online presence is essential to a brand's success, offline branding can help in nurturing a strong brand image offline.
Offline branding could be in the form of merchandise bearing your brand colors, logo, etc, and can be compared to retail branding as discussed above.
An offline presence that speaks your brand and etches the idea of your brand image is what offline branding should encompass.
#9. No 'brand' Branding
Sometimes your product and the quality of your service speak for themselves. Branding in such scenarios can be kept minimal when the quality of your service brings back people on their own.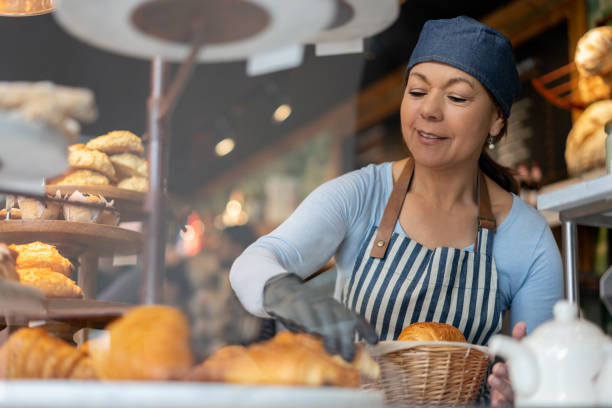 Think of a local bakery that makes the best pastries in town. The valuable product or service will bring back customers and help in gaining new ones through word of mouth.
This type of branding also emphasizes an important aspect that you don't always need branded products to gain the best experience.
Wait! Are You Using These 12 Branding Emojis In Your Campaigns?
Brand It Like You Mean It – Picking the Right Type of Branding for Your Business
As you explore the world of branding and the different types, choosing which approach to branding would be most fruitful can be hard water to swim in.
Most successful companies chose to use more than one type of branding to boost their image.
For instance, Gucci doesn't have just one outlet that has the best branding and experience, all outlets have the same quality of customer service and branding all the same.
Our broad hint? Start by noting down how to express your brand and choose two types of branding that would work best. Begin by fixing your brand colors and design and figure out ways to make it eye-catching and reflect your company's values.
Most importantly, play around with branding and have fun! But don't forget to be consistent with your efforts and be authentic to your brand and yourself.
Cheers!
Have some queries and feeling stuck? Try our free demo to help resolve your issues.
Check out EngageBay for marketing ideas and all-in-one marketing tools to help you get started!