As we discussed in our post about emoji marketing, many marketers don't venture into emoji territory out of the fear of coming across as unprofessional.
With 3,633 emojis as of this writing, there's a wide assortment out there, some of which are more decorative than they are emotive.
If you're interested in harnessing the power of emojis with symbols, we'll tell you how it's done in today's article!
Hands and Finger Pointing Emojis

Source: iEmoji
Obviously, there are some pretty obscene hand gestures out there, some of which are even represented in emoji form and available on your smartphone or mobile device.
In the world of marketing, the hand emojis in question are usually pointing fingers aiming the reader's attention up, down, left, or right.
Perhaps there's a video that the reader won't want to miss or it's a link they can click to buy a product or service.
We're not saying you can use the finger-pointing emoji in lieu of a call-to-action button, but it can come in handy to further underscore the importance of something.
Here are some hand and finger-pointing emojis with symbols to get you started:
Unique Emojis

Source: Giphy
The following emojis run the gamut, including anchors, music notes, recycling symbols, crowns, and peace signs.
They don't really mean anything, per se, but that doesn't mean you want to randomly assign them to an email subject line or social media post. If you're writing about music, you'd use the music notes, not the anchor.
These emojis with symbols are simple and not obstructive. They emphasize the point of your message but don't distract the reader from that message.
Try these emojis in your next marketing message (as appropriate):
Checkmarks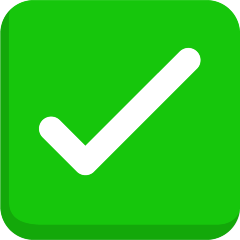 Source: Emojipedia
You can't type a checkmark even if you wanted to. Rather, you'd have to go into Microsoft Word, WordPress, or wherever you write your content, and in the bullets section, you can switch the bullets to checkmarks.
It's a bit of a time-consuming process when emoji checkmarks exist. These are far faster and easier to incorporate into your content, and they're often colorful as well.
Add these checkmarks to your next email newsletter that's all about getting things done:
Large Asterisks
Asterisks aren't something you use in your content and copywriting all that often, we'd wager, as they're just not a commonly used grammatical symbol.
If you don't mind using an asterisk outside of its intended purpose, it can punctuate important points of your copy or act as a small symbol in a social media post or email that draws the eye.
Asterisks can look like snowflakes or flowers, which is fun but probably won't be something you use a lot as a marketer. Nevertheless, we included all variations of the asterisk in emoji form for you here.
Arrows

Source: Giphy
If pointing hands feels a bit too odd to incorporate into your marketing campaign, then worry not. You can always use arrows instead.
Whether you want a smaller, more understated arrow or a larger one, you can select from a varied assortment in the vast collection of emojis.
Like pointing fingers, arrow emojis guide the eye towards whatever element on the page you want them to look at. We must again say that an arrow emoji doesn't replace a CTA, of course.
Here are some arrow emojis to try on for size:
↳
➳
⇢
➥
►
➤
➺
⫸
»
➠
➜
➞
◄
⇐
⇠
↞
←
Stars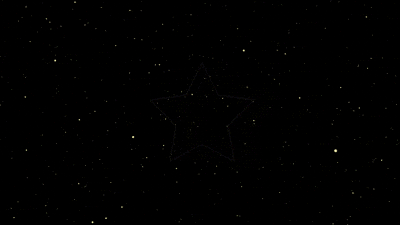 Source: Giphy
Twinkling stars create an ethereal effect, wouldn't you say? While you may wonder in what universe are stars applicable to your marketing campaign, we say plenty!
A set of stars before or after your email subject line or in a social media post can add some extra panache to your content without going too overboard with the emojis.
Star emojis are just there to look nice, and when you want to stand out on social media, looking nice can matter a lot!
Here is a collection of star emojis to utilize:
Hearts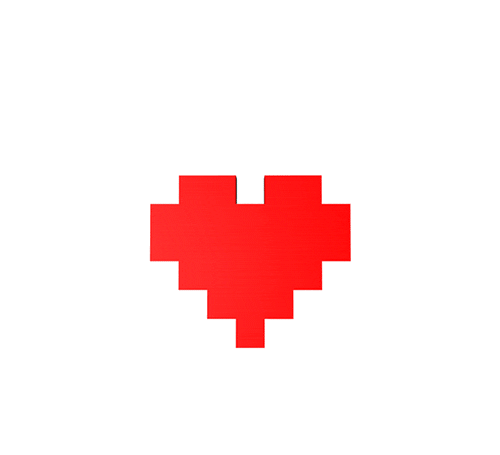 Source: Giphy
Hearts are not something you'll use terribly frequently in your marketing campaigns. After all, hearts denote love, and love is quite a strong emotion that doesn't work for every type of campaign.
If you want to convey how much people will love your new product or service, or if you're sending out an email about all the positive reviews you've collected, then heart emojis are perfectly fine to use.
Just keep away from the romantic heart eyes emojis and keep the hearts simple. Here are some examples:
Bullets

Who said that bullet points have to be boring?
They're a great way to condense a lot of thoughts into a concise list, break up blocks of content, and make your copy more digestible.
Rather than use bullets from your word-processing program, you can always try emoji bullets instead. They come in different sizes and configurations so your bullets will be more attention-grabbing.
Here are some examples:
A Quick Tutorial on the Shrug Emoji for Some Marketing Fun
Wrap Up
Emoji symbols, which don't include emoticon faces, are a great way to add some extra oomph to a message, direct attention to certain parts of your copy, or just decorate a post so it stands out a little more than one without emojis.
As always, use emojis sparingly so they're not obstructive. Add nice emojis with symbols where it makes sense, and add emojis with facial expressions where those can be more effective.
If you liked this post, share it with your friends 😀
👉Enhance your customer service communication with emojis – explore our comprehensive guide now! 😊