For many businesses, email is the most common way of communicating with their customers. Emails are a great tool to convince people to buy your product and convert leads into customers.
However, not all your leads convert. Moreover, subscribers often receive the latest information about your brand after they have signed up.
So, how do you ensure that your clients receive information at the right time? Through email drip campaigns.
An email drip campaign is a series of automated emails sent to people after visitors take specific actions on your website.
In this blog post, you'll learn:



✔ What is a drip email campaign?




✔ 

How you can set up a drip email campaign


✔ 

What makes for a great drip campaign


✔ 

What tools are the best for drip emails
✔ How to set up drip campaigns in six simple steps!
Let's get drippin'!
What is a Drip Email Sequence?
A drip email sequence, or a drip email campaign, is a series of automated emails that are sent on a pre-planned schedule. The aim of a drip campaign is to improve customer relationships while increasing interaction with clients and boosting revenue.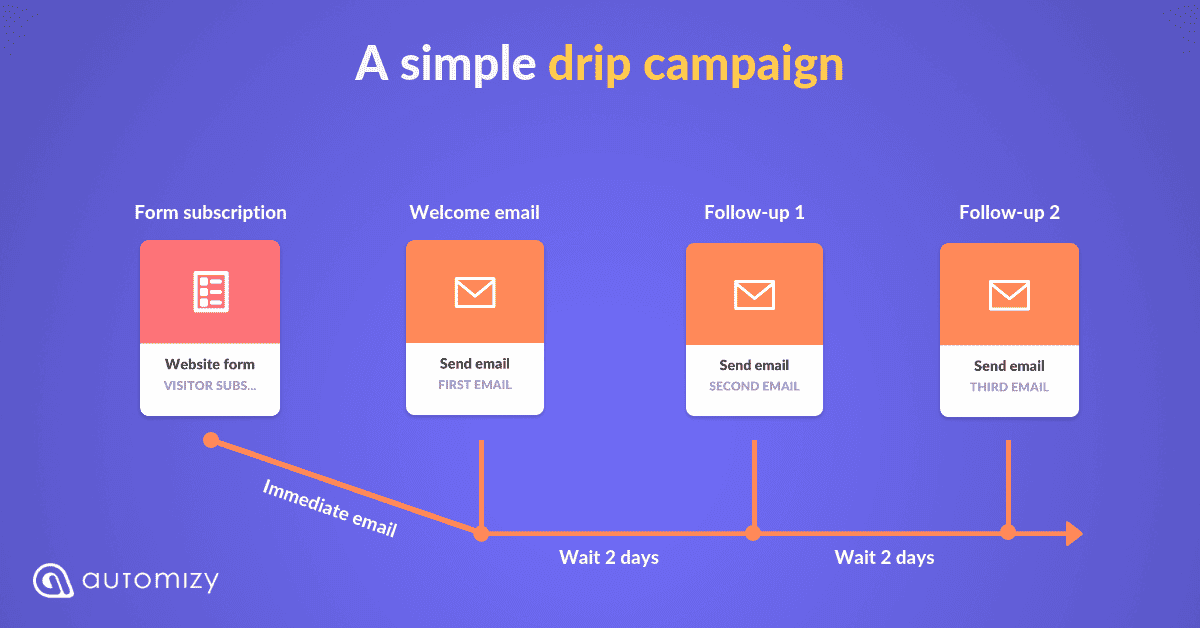 Drip email campaigns can be used in situations such as your customers placing an order, abandoning a shopping cart, signing up for a webinar, or reaching out to your customer service.
So, why do you need an email drip campaign? There are several advantages of using email drip marketing.
With drip emails, you can automate your email marketing. It helps you nurture leads, provide relevant information to clients, and improve clickthrough rates.
Moreover, with a drip email campaign, you can segregate your customers into different sales funnels. This helps send targeted emails, which can help increase sales.
Read also: A Guide to Successful Data-Driven Marketing
How Can You Set Up a Drip Email Campaign?
Now that you know what drip email campaigns are, it is time to put the information to use. Here are some things to keep in mind while setting up effective email drip campaigns.
Email drip campaign setup checklist:

1. Determine your target audience
2. Create engaging and sharp content
3. Find out the ideal number of emails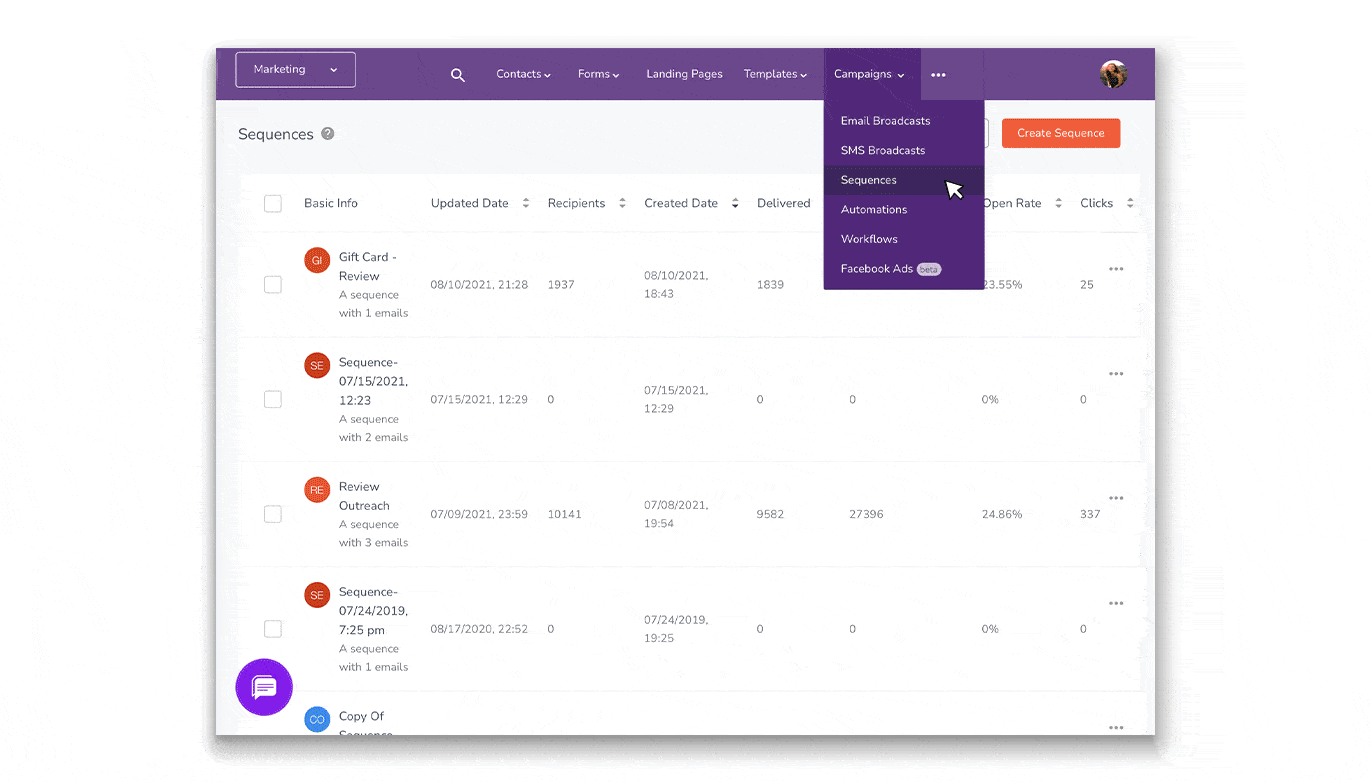 #1. Determine Your Target Audience
The first and foremost step to establishing a successful drip email campaign is to understand your target market. You cannot send the same type of email to everyone.
It is important to know who your customers are, what stage of the sales funnel they are in, and accordingly, send targeted emails that speak to their needs at the right time.
#2. Keep Your Content Sharp
For any business, content is king.
If you want people to read your emails, your content needs to be short, crisp, and to the point. The message you are sending through drip email needs to be clear and must convey what you want to achieve.
#3. Email Quantity and Triggers
Once you have determined your target audience and email content, it is time to decide the number of emails a subscriber can expect.
Before sending your emails, be sure about how many emails your customers will receive and when.
This will also keep your subscribers informed regarding when they can get emails from you, preventing them from landing in the junk or spam folder.
Read also: How to Upsell with Email Marketing
How Well Does Email Drip Marketing Work?
Email drip marketing is a great way to attract leads and convert them into loyal customers. Let us take a look at some of the key advantages of drip email campaigns.
Benefits of email drip marketing:

1. Automate email campaigns for better efficiency
2. Improve customer engagement and loyalty
3. Inform and nurture your leads
4. Increase brand awareness
5. Re-engage with cold leads
#1. Automates Email Campaigns
One of the major benefits of drip email marketing is that it helps create an automated campaign. With drip emails, you don't have to worry about manually sending emails every time a user takes an action on your website.
Be it purchasing a product, getting a subscription plan, or browsing for the first time, drip email sequences ensure that emails are sent at the right time.
#2. Improves Customer Engagement
Drip email campaigns help you engage with your customers better, in turn, improving customer loyalty.
Emails that are triggered by user actions are more likely to be read and get replies since they are more relevant than generic emails. With drip email campaigns, you can send emails as per the actions of a customer.
Be it a welcome email or a purchase confirmation email, drip emails sequences ensure that you send relevant messages to your clients.
#3. Helps in Nurturing Leads
One of the best features of drip email marketing is that it helps nurture leads.
With targeted and relevant content, you can convince people to buy your product or service, and inform them about any discounts or promotional offers.
What's more, drip emails can also help you resolve any customer queries and communicate the benefits of your product.
Read also: How to Run Targeted Email Marketing Campaigns For High ROI
#4. Helps Increase Brand Awareness
Since drip campaigns help you send targeted emails to the right person, it is highly likely to keep them engaged with your brand.
With the relevant content, clients are more likely to be aware of what your brand offers.
This will enable you to build trust with new customers, as they know what your company sells.
#5. Re-Engage With Inactive Leads
While you may have a large subscriber base, it is not necessary that all your customers will engage with your brand.
Some of them might have signed up but never purchased anything, while others may have just browsed or left products in their shopping cart.
With drip email campaigns, however, you can re-engage inactive users by creating a series of emails targeted to them.
You can also convince them to stay by giving certain discounts and promotional offers.
Read also: You Will Love These 15 Email Campaigns More Than We Do!
How Many Emails Should You Add to a Drip Campaign?
You now know what drip emails are, their benefits, and why businesses use them. However, the main question is, how many emails should be created in a drip campaign?
Sending a few emails can be bad for engagement, while bombarding your subscribers with emails all the time would result in unsubscribes.
So, what is the ideal number of emails in a drip campaign?
Since the goal of drip campaigns is to convert leads gradually to loyal customers, it is recommended that you send four to eleven emails.
You can send these emails three days apart each, or even one per week.
Ideally, you should aim for four to eleven emails per drip campaign. This helps you get your message across without coming up as spammy.
Read also: 4 Reasons Why Your Business Needs Campaign Management Software
What are the Different Types of Drip Email Campaigns?
Based on your purpose and different events, you can categorize your drip email campaigns. We'll discuss the different types of drip email campaigns along with the best campaign examples.
The six key types of drip email campaigns:

1. Onboarding drip campaigns
2. Re-engagement drip campaigns
3. Post-purchase drip campaigns
4. Competitive drip campaigns
5. Educational drip campaigns 
6. Unsubscription drip campaigns
#1. Onboarding Drip Campaigns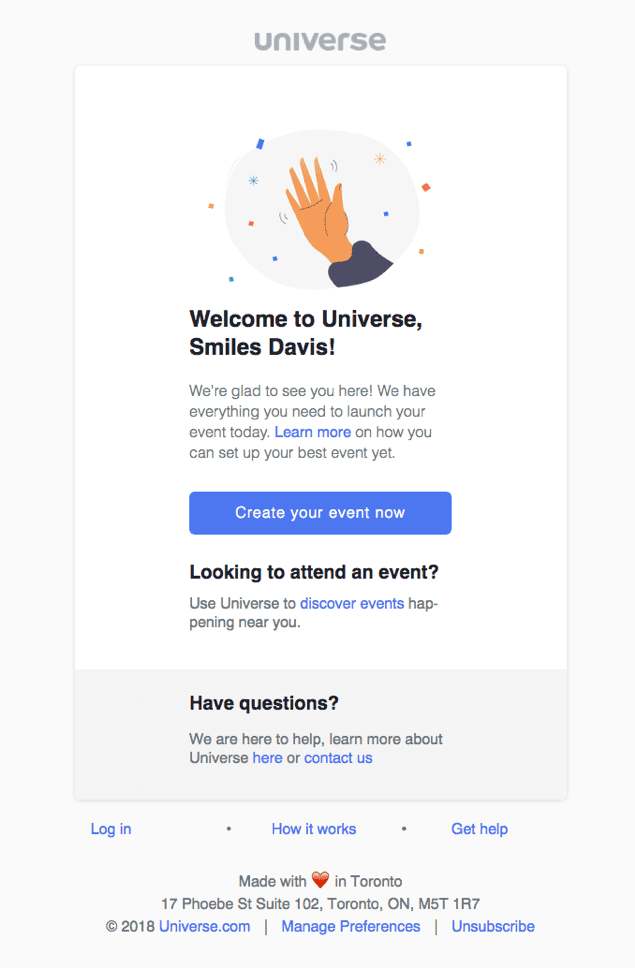 An onboarding drip email sequence is triggered whenever someone signs up or subscribes to your brand.
Such emails aim to introduce and make customers familiar with your brand, provide a unique welcome code or offer for making the first purchase, and information on the products and services on offer.
An onboarding email can also include a tutorial or guide on using your products. Such onboarding emails aim at enhancing value and encouraging people to remain engaged with your brand.
👉Discover the top trigger email marketing techniques that will transform your campaigns in our detailed article! 📈
#2. Re-engagement Drip Campaigns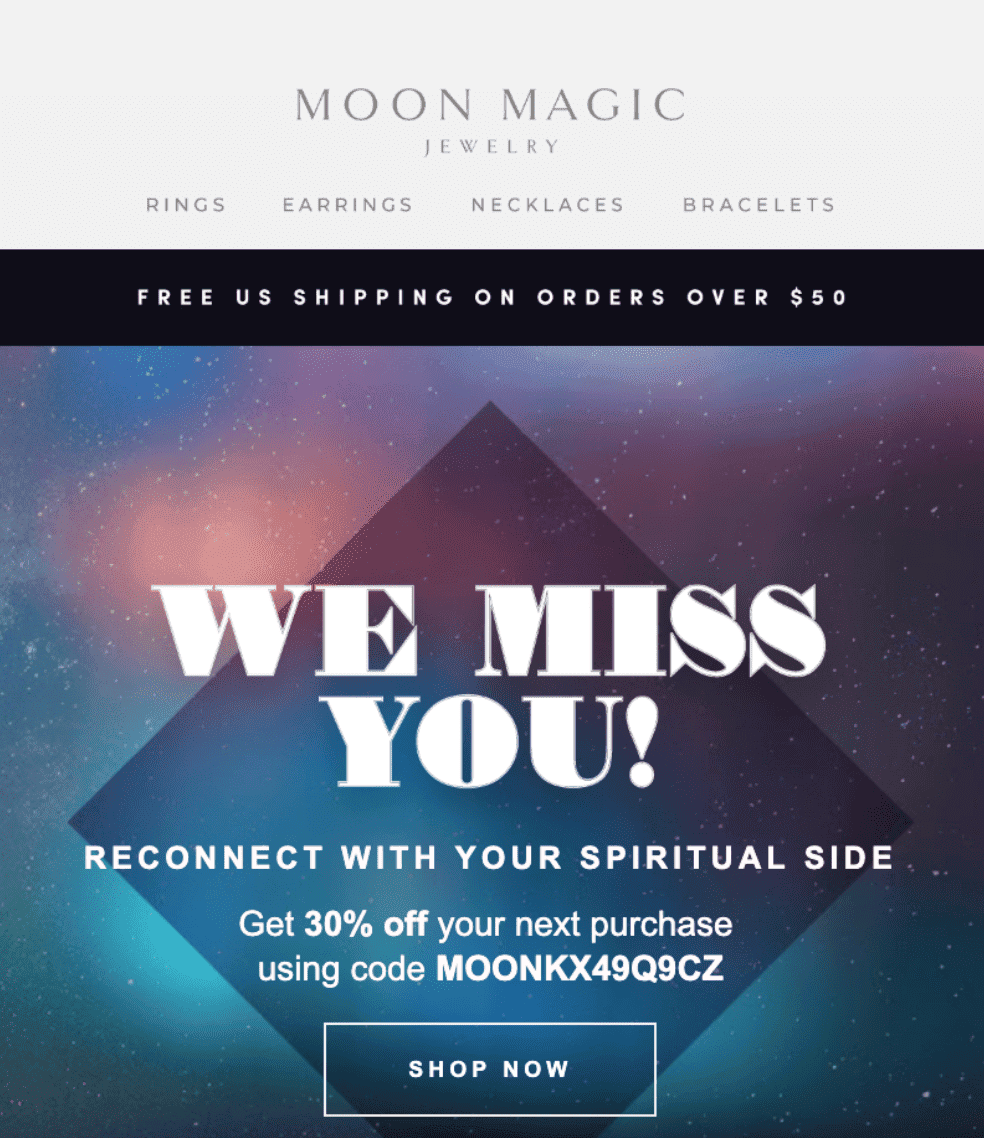 You might have noticed how some customers, despite having signed up, did not buy from you.
If your lead has become cold, it is time to re-engage them. Re-engagement emails help entice customers to buy your products.
Such emails typically include offers and discounts to incentivize people to make a purchase.
#3. Post-Purchase Drip Campaigns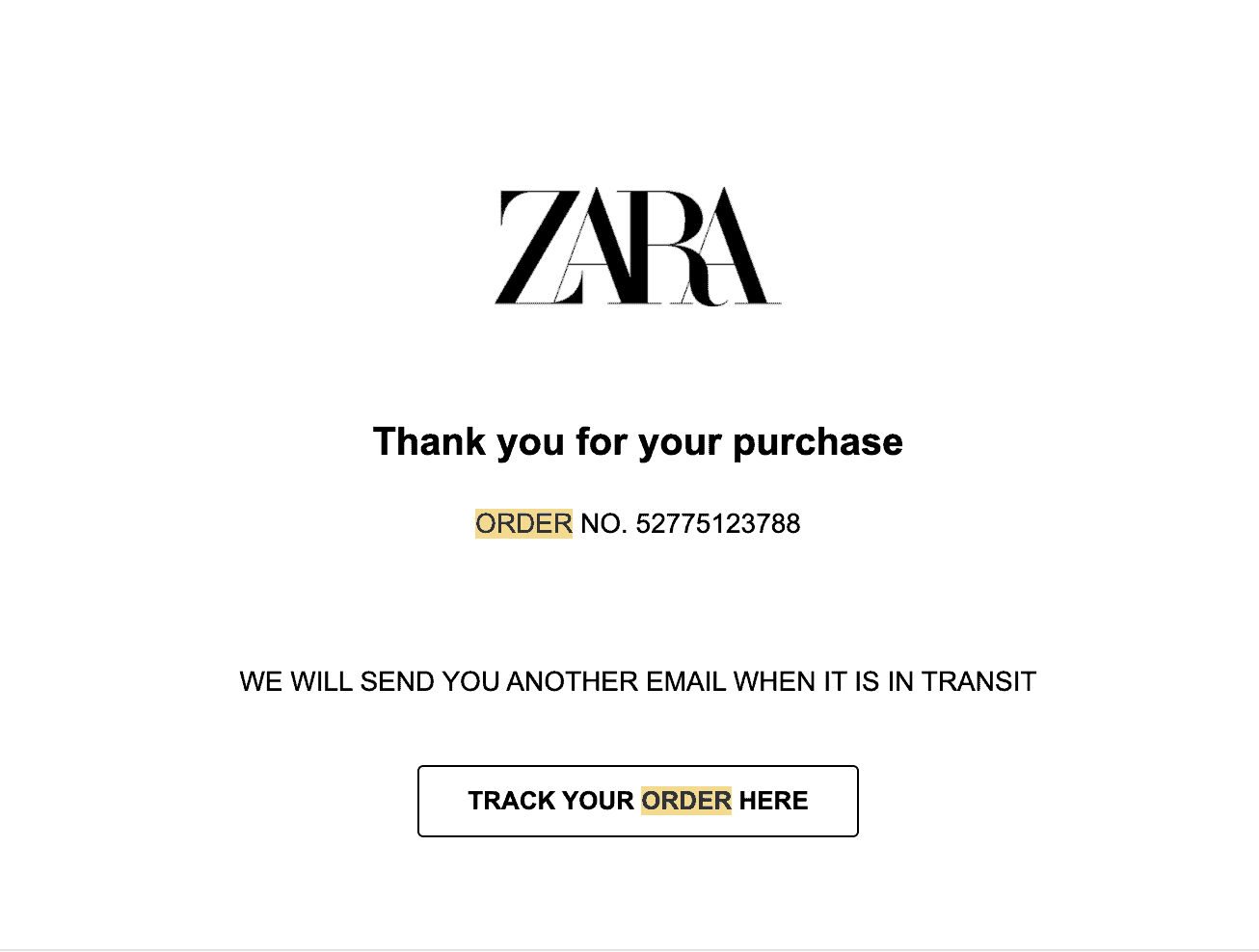 Once a customer has made a purchase, a confirmation email is sent. These emails are known as post-purchase drip campaigns.
They aim to assure customers that their order and payment have been received, along with the necessary information like amount paid, mode of payment, and tracking details.
#4. Competitive Drip Campaigns
Under competitive emails, brands usually try to sell their products by explaining why they are better than their competitors.
With such a drip campaign strategy, companies aim to convince people that they are the best in the market. Such emails are also accompanied by various promotional offers.
#5. Educational Drip Campaigns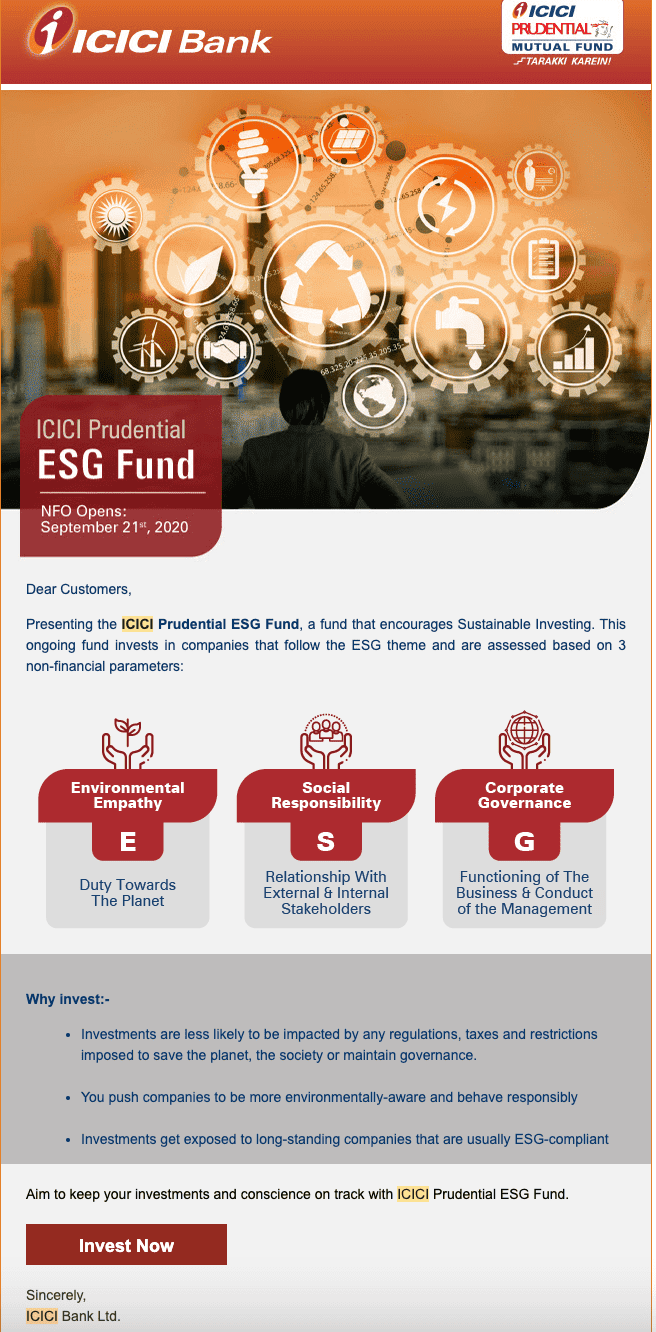 Although many organizations include a product demo in their welcome emails, other brands may prefer to include product tutorials separately.
Such emails are known as educational or product information drip campaigns. They include a detailed product description along with a tutorial or how-to guide.
Some emails also include commonly asked questions on product usage and how people can benefit from it.
#6. Unsubscription Drip Campaigns

An unsubscription drip campaign is intended for users who don't want to receive your emails.
However, often, such users don't necessarily want to not hear from you. They might be receiving a flurry of emails from your brand or irrelevant content, hence, they would prefer a break.
The above subscription drip campaign example shows how businesses can use the right content to reduce the chances of churn.
An unsubscription drip campaign convinces customers to avoid unsubscribing.
These emails request users to modify their email settings, such that they continue to get your emails with a lesser frequency. Such emails also contain offers or discount codes to persuade people to remain with the brand.
What Makes a Good Email Drip Campaign?
What makes a drip marketing campaign effective? How can you ensure that your drip emails are successful?
Here are some of the best practices you can follow to create a good email drip campaign.
How to launch a successful email drip campaign: 

1. Select the right drip campaign software
2. Determine your end goal
3. Decide the number/frequency of your drip email
4. Include a CTA at the end of your emails
5. Implement a follow-up sequence
#1. Select the Right Drip Campaign Software
To send drip emails, you need to use a sales automation tool.
The sales automation tool should be user-friendly, integrate seamlessly with your CRM platform, and provide real-time performance metrics.
Moreover, the software should have customizable email templates that include providing built-in subject lines and content ideas.
#2. Determine the Goals You Want to Achieve
Before you decide to send out drip emails, outline what you want to achieve through these emails.
Do you want to re-engage with inactive users? Do you want to promote a new product or service? Do you want to get registrations for an upcoming event?
These are some of the factors you need to keep in mind before sending emails.
#3. Decide How Many Touches Your Email Will Have
For drip email recipients, the aim is to receive the relevant emails at the right time. While you can send as many emails as you want, you need to calculate how many times a week or a month, your customers would like to hear from you.
Therefore, it is important to know how many touches are needed for effective lead nurturing.
#4. Include CTA at the End of Every Email
Whether you want your prospective customer to schedule a call, purchase a plan, or sign up for a free trial, you should include a CTA at the end of your emails.
These will redirect recipients to your website, without the need for them to close their emails and then search for your website.
#5. Implement a Follow-Up Sequence
If your lead or prospect has not responded, it is time to send a follow-up email.
Since a drip campaign aims to offer value to customers, you need to keep tracking users as to why they haven't subscribed to your brand.
This will also convince people that you are keen on retaining them and would like them to make a purchase.
However, even after a few weeks, if customers don't respond, it is best to remove them from your subscriber list.
What Drip Marketing Platform Should You Use?
Now that you know all about drip email campaigns, the next important thing is to choose the right drip marketing platform.
Some of the most popular drip marketing platforms include Mailchimp, HubSpot, ActiveCampaign, GetResponse, and EngageBay. Let us take a look at each of them.
The best email drip marketing software:

1. Mailchimp
2. HubSpot
3. ActiveCampaign
4. GetResponse
5. EngageBay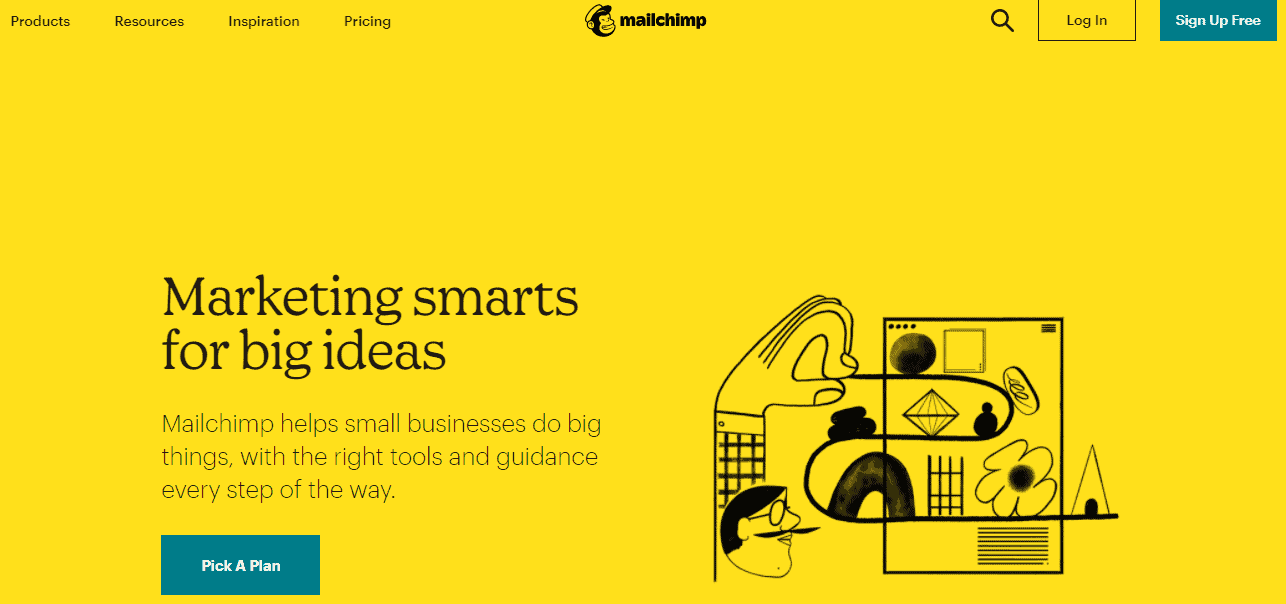 Mailchimp is an email marketing software that allows you to send up to 10,000 emails per month to 2,000 subscribers, for free.
With Mailchimp, you can get features such as basic email sending and automation, along with sending out postcards.
Moreover, its key feature, the Creative Assistant, automatically creates branded marketing graphics for your website.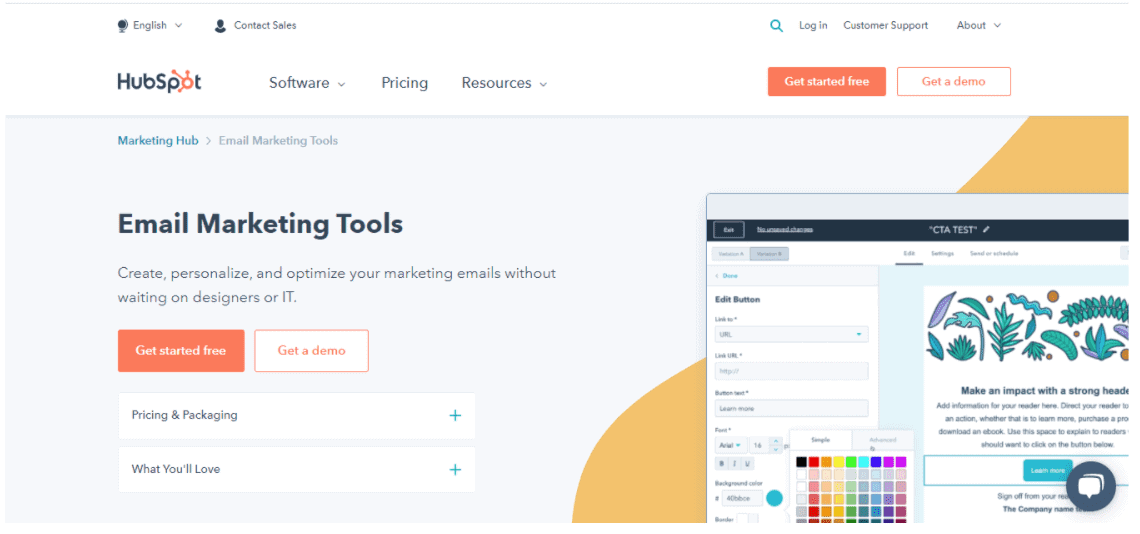 HubSpot's drip email marketing software helps you execute your sales and marketing operations smoothly and efficiently. Using HubSpot, you can create email drip sequences and customized autoresponders.
Moreover, HubSpot helps you personalize emails for increased clickthroughs, optimize your email campaigns with A/B testing, and create visually appealing email campaigns.
Furthermore, HubSpot offers a free demo for those interested in trying out its email marketing features.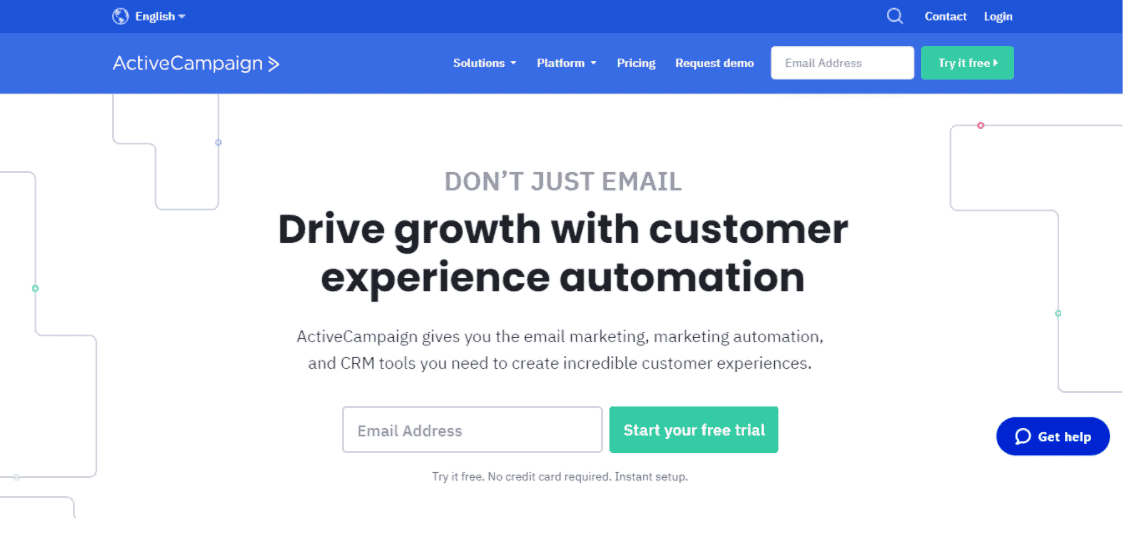 ActiveCampaign's email marketing tool is considered to provide a lot of flexibility, in terms of drip email sequencing. The platform helps you automate A/B testing in your emails, create SMS messages that match your drip emails, and sync your contact database with third-party apps.
One of the most interesting features of ActiveCampaign is its ability to send emails from within chat applications such as Facebook Messenger. You can also automate email opt-ins through Messenger, encouraging customers to connect and build trust.
What's more, ActiveCampaign's integration with Zapier helps you convert Typeform entries into email list subscribers as well as add Shopify clients to your email database.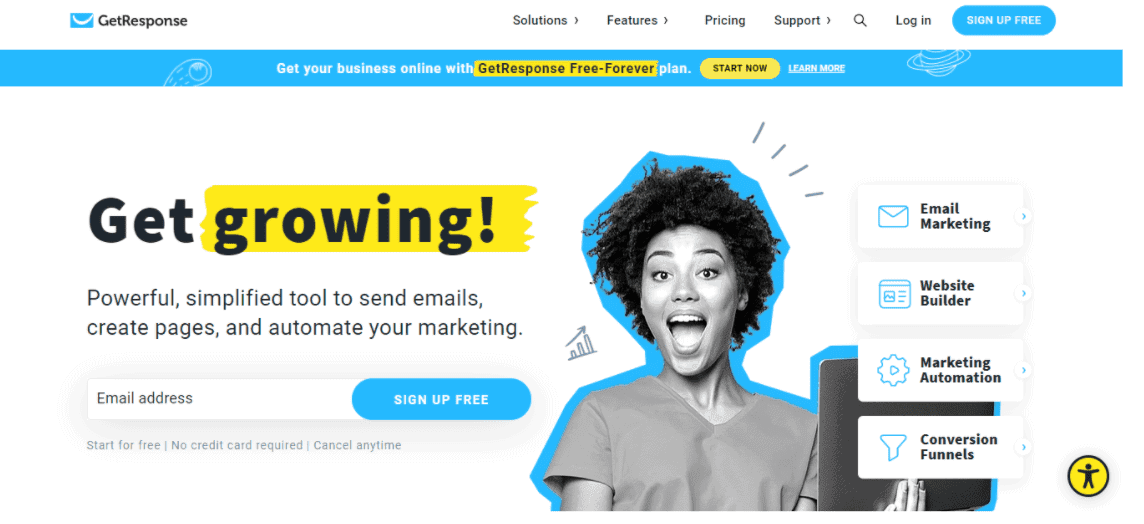 With GetResponse, you can track the progress of your drip email campaigns through the reports dashboard. Here, you will get all the information on clickthrough rates, open rates, unsubscriptions, number of bounced emails, and spam complaint ratios.
GetResponse helps you stay on top of your game using autoresponders. Autoresponders send emails that are triggered based on a certain activity on your website. What's more, its drag-and-drop feature and built-in templates help you create engaging email marketing campaigns.
The best part of GetResponse, however, is that it enables you to use a calendar or list view to plan the number of emails you want to send, and what kind of emails you need to send.
Before purchasing a plan, you can sign up for GetResponse's 30-day free trial, which includes unlimited newsletters, website builder, custom domain, and signup forms.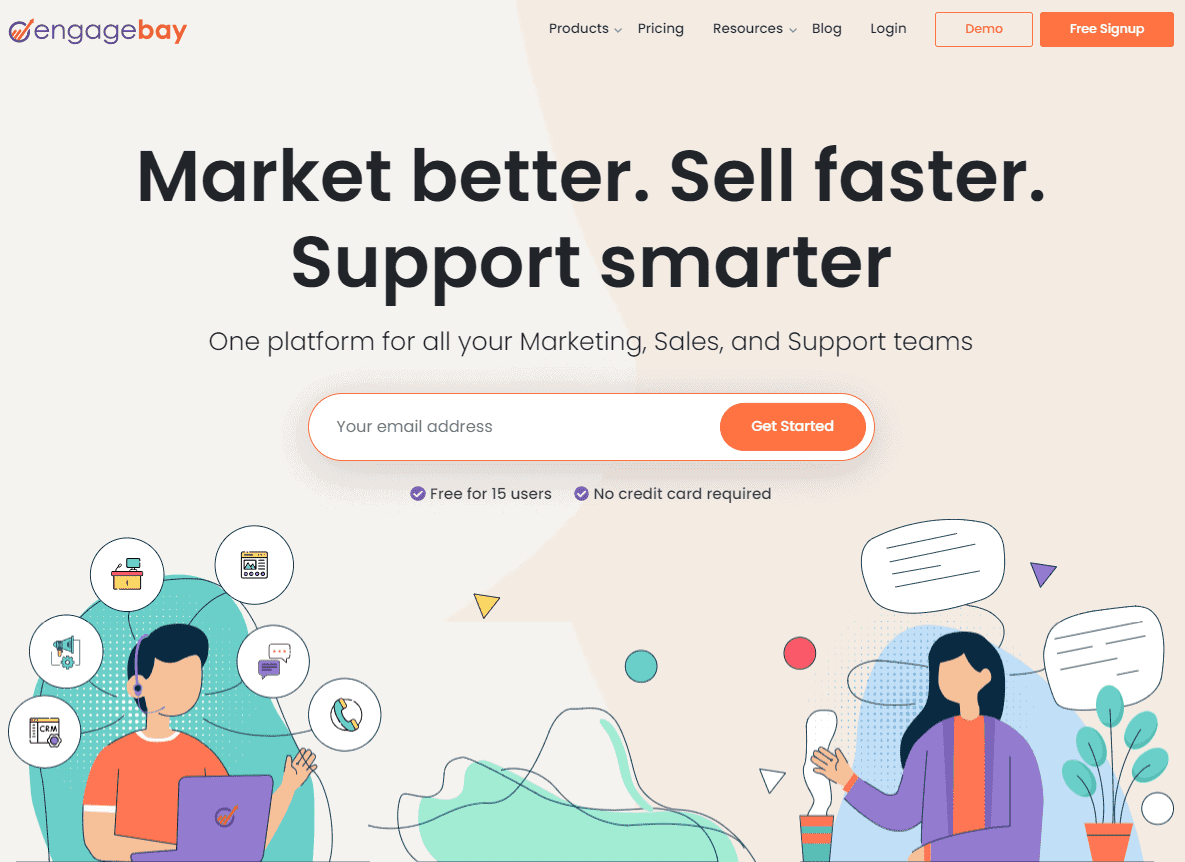 EngageBay is an all-in-one sales and marketing platform. The drip campaign software is one of its key features that helps you build effective email marketing strategies.
With EngageBay, you can get real-time updates on your marketing campaigns and automate sending of emails. In addition, the platform's real-time data analytics feature helps you evaluate the open and click rates of your emails and measure performance.
What's more, the platform offers free in-built email templates that are customizable. You can also segment your contact database for targeted marketing and automate your entire drip campaign using free marketing automation services.
Today, EngageBay is one of the best drip marketing platforms. With its affordable pricing, EngageBay is among the most preferred platforms for medium and small businesses. It consists of features such as an all-in-one suite, CRM and Sales Bay, Marketing Bay, and Service Bay.
Some of the key features of EngageBay's drip marketing tool include campaign monitor, email marketing optimization, lead targeting and segmentation, built-in templates, and multiple third-party integrations.
Read more: 15 Sales Prospecting Tools for a Tight Budget
How To Launch an Email Drip Campaign in 6 Easy Steps (With EngageBay)
With EngageBay, creating drip email campaigns has never been easier. You're just six simple steps away from bringing in qualified, nurtured leads to your sales team.
#1. Sign up with EngageBay for free
Visit EngageBay and sign up for free. EngageBay offers a free-forever plan with a suite of essential features, including drip campaigns:
500 contacts for free
1,000 free emails per month
Email marketing
Email sequences (drip campaigns)
Landing page builder
Email template builder
Predictive lead scoring
Audience segmentation
Autoresponders
Social suite (social media management)
Dashboards
Email broadcasts
Helpdesk
Live chat
… and so much more!
#2: Launch engaging drip campaigns and nurture your leads
Here's a simple step-by-step guide to creating your own drip email campaign:
Step 1: Log in to EngageBay.
Step 2: Go to Marketing→Campaigns→Sequences (In EngageBay, drip campaigns are called Sequences).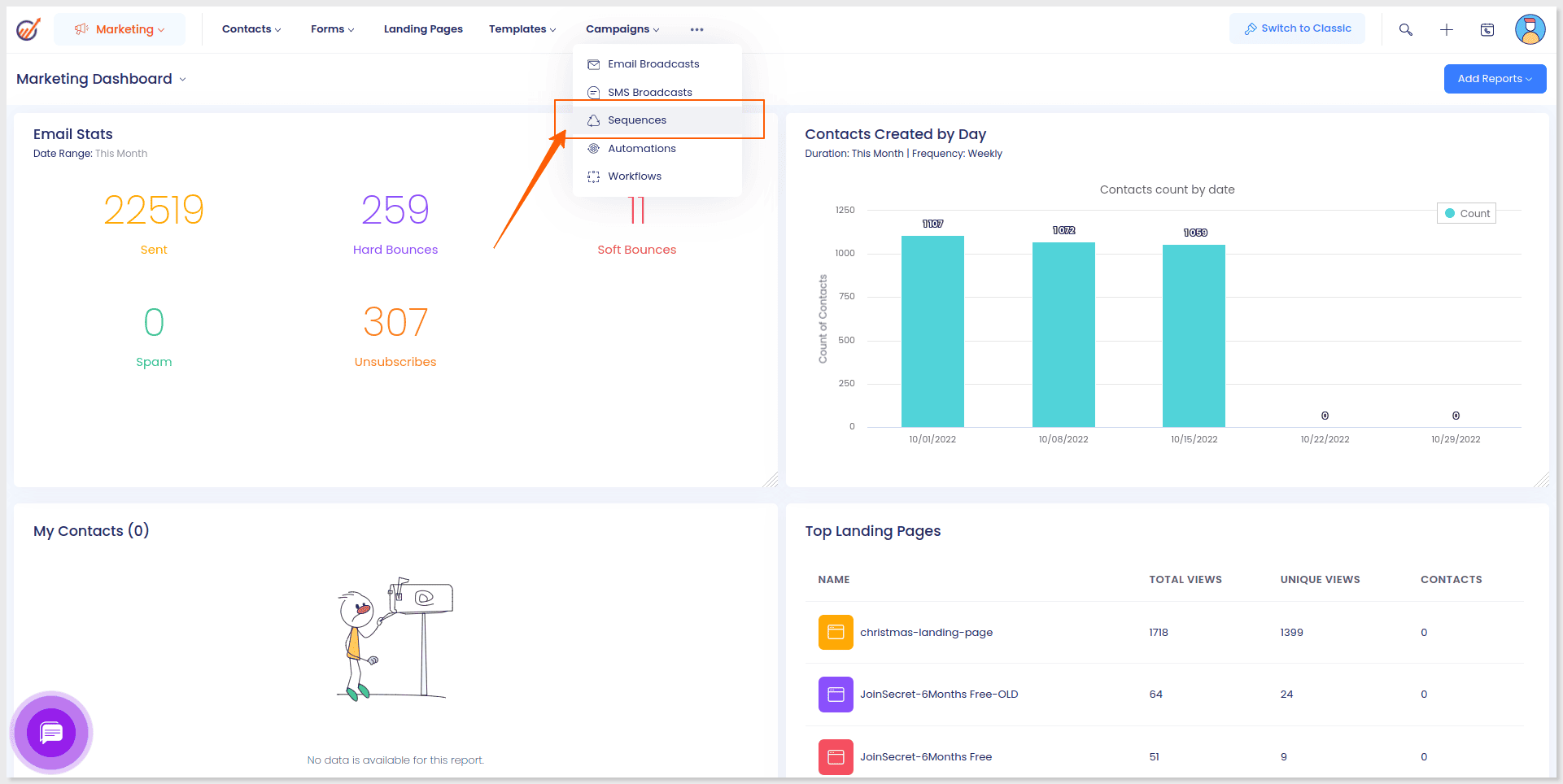 Step 3: Choose Create Sequence.
Step 4: Add your email subject line, content, and attachments, and schedule your emails.
Step 5: Add more marketing emails to your drip email sequence by clicking on the Add Email button. Keep in mind our discussion about the optimal number of emails (4-11 emails).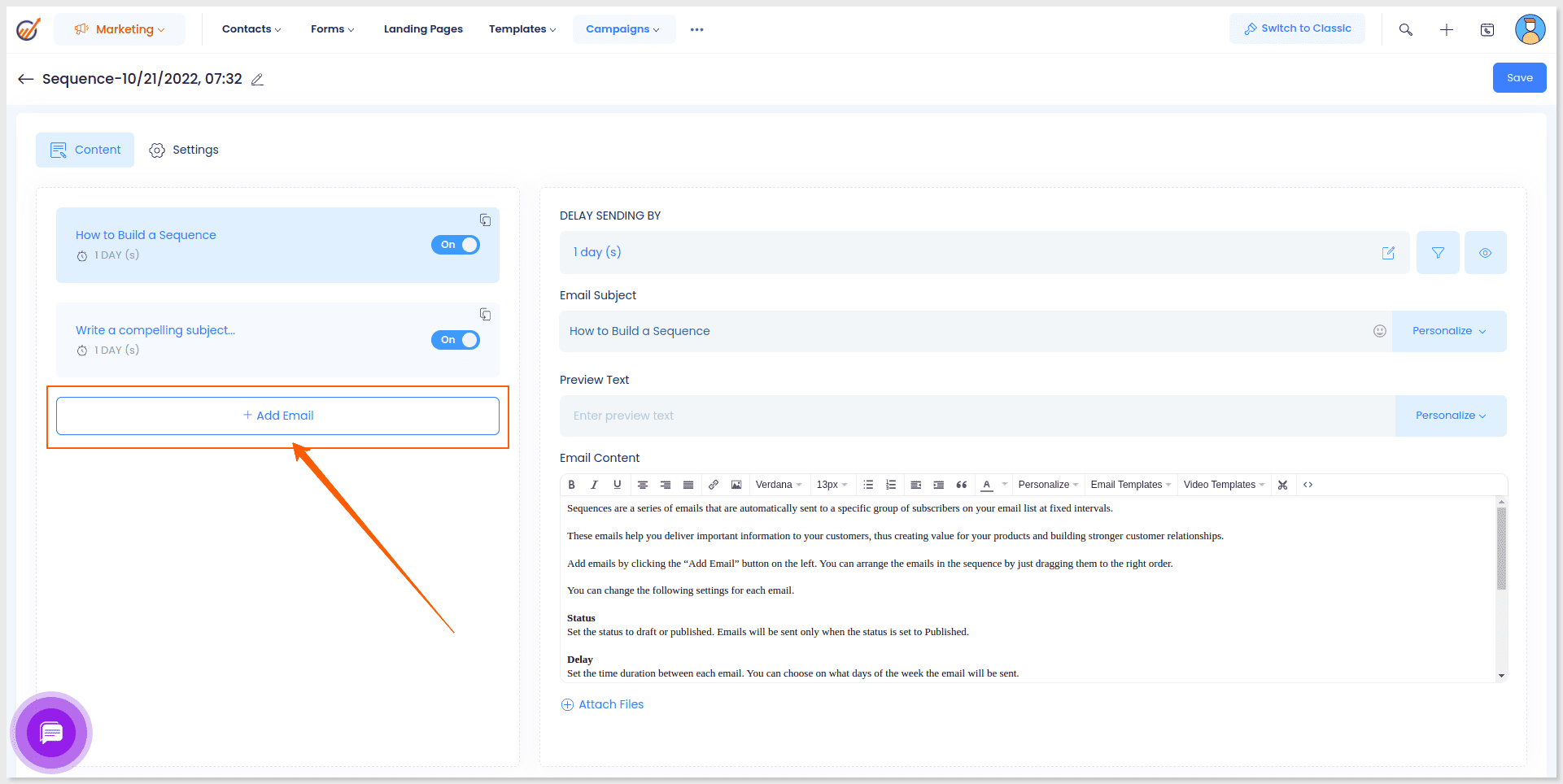 Step 6: Launch, wait, and watch as your leads convert to loyal customers!
You can also customize your drip emails, set frequency, add filters, and more through the Settings tab.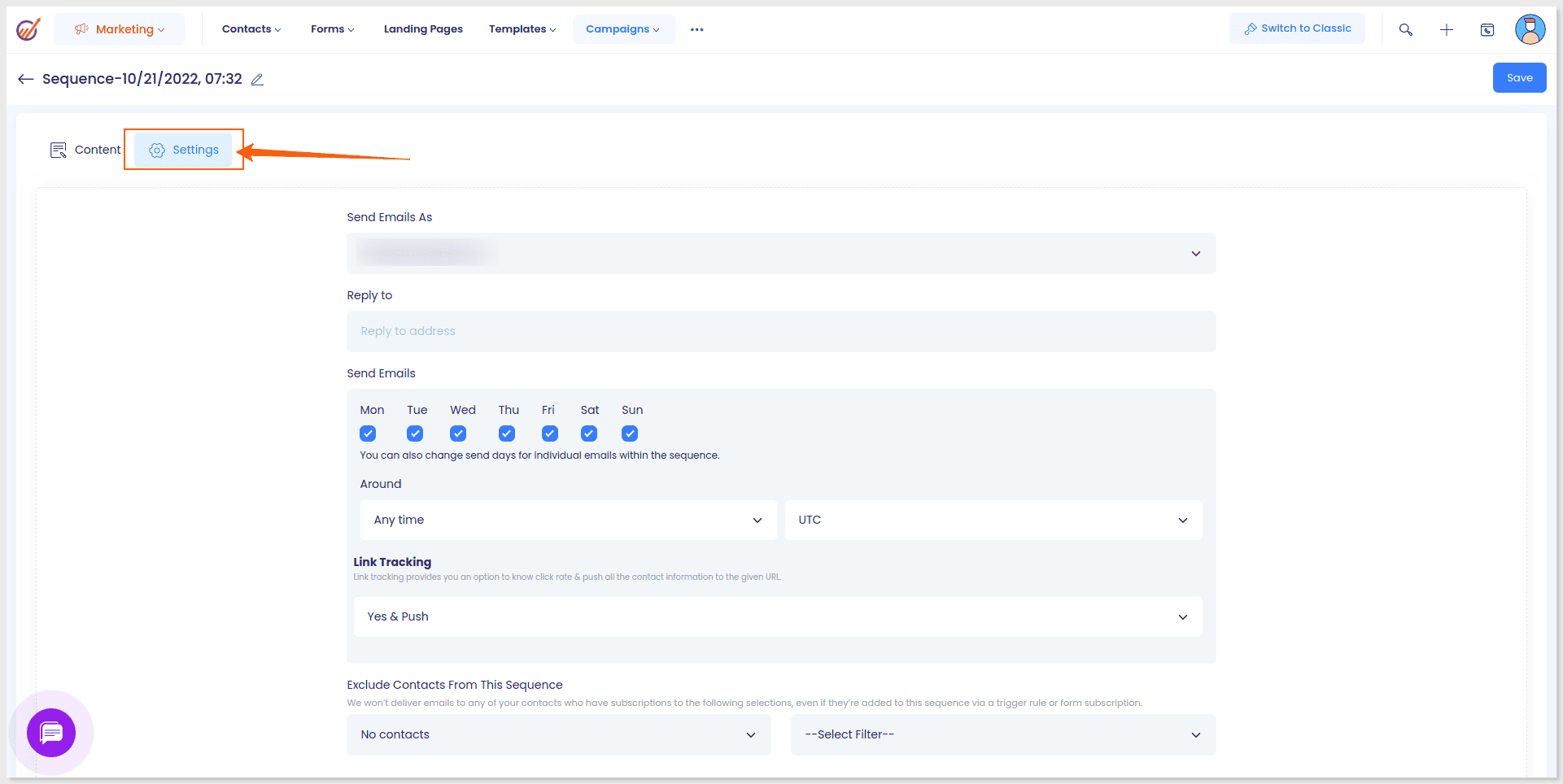 Wrap Up
A drip email marketing campaign allows you to send personalized emails to your customers at the right time. Having the right email marketing strategy can help you score and convert a high number of leads.
At the same time, it's crucial to choose the right drip email marketing tool that allows you to create email sequences that can be sent at a pre-defined action or event.
A drip email campaign is one of the most effective yet underrated marketing strategies that can help improve customer experience.
EngageBay is rated among the best in the world for lead management, and it is a full-fledged marketing automation tool.
If you'd like to know how it works, feel free to book a free product demo.