As we enter the final month of the year 2020, we look forward to the next year with newer hopes and bigger aspirations.
Hard work can never be substituted, and dedication is rarely applied with ulterior hopes of social or professional recognition in mind. Excellence is more of a habit than a pursuit of appreciation, at least for our team here at EngageBay.
So as the busy Thanksgiving/Black Friday/Cyber Monday weekend comes to an end for this year, we were busy chalking out plans for our journey into the next year that we hope will be a more hopeful one across the board.
So what exactly happened?
But it was just one of the usual weeknights last week, busier than usual since the very next day was Black Friday, and I was checking out some great SaaS deals to include in our very popular yearly roundup of Black Friday/Cyber Monday SaaS deals as last-minute inclusions on my laptop when my Twitter mobile notifications alerted me that someone had tagged us (EngageBay) on Twitter, which is really not an unusual occurrence but as a matter of compulsive habit, I still checked.
Lo and behold, it was almost like a topping on the cake of our achievements this year, and to my great and pleasant surprise, I noticed that we had been named as one of the top CRM software of 2020, this time by none other than Crozdesk.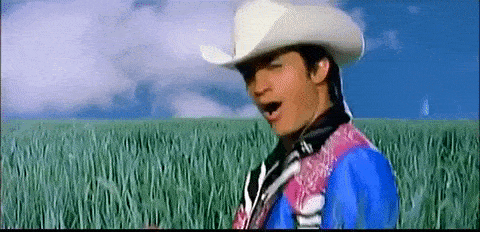 For those who came in late, Crozdesk.com is one of the most advanced business software discovery platforms out there. Since 2014, they help buyers find and compare between 1000s of software products across 280+ different categories.
It gives us great pleasure at EngageBay to be included in Crozdesk's list of the top 20 CRM software of 2020, ranked right among the world's best!
The Top CRM Software products in 2020 are carefully determined by the Crozscore ranking algorithm. This includes Lightweight CRMs, Single User CRMs, Comprehensive CRMs, CRM for Small Business, CRM for Real Estate, Free CRM Software, CRM Software for Sales, Open-source CRM Software, CRMs Built for GSuite, and general solutions.
Products have been vetted for relevance. All other stats and rankings have been determined algorithmically, following the Crozscore ranking methodology.
EngageBay, on the other hand, has been working tirelessly to provide world-class software for growing businesses at affordable price points, empowering small businesses and startups to seamlessly organize and automate their marketing, sales, and support processes without breaking the bank.
Some of the testimonials shared by EngageBay users on Crozdesk include:
Full featured marketing tool

A good competent marketing tool with very some exciting marketing automation features. Easy pipeline management, quick and easy to send a simple email to a whole list or segment. Massive range of email marketing features. Fairly cheap to start with.
Great job

Great software, easy to get started with. Engagebay has been a great option for our company for single campaigns and on-going email marketing. The pricing is very low, and it is very user friendly.
Easy to use and well thought out

The integration between Engagebay marketing and sales has really helped our inside sales team. The implementation was easy and the ongoing support has been good. Overall for the price and ease of use we are very happy.
Thanks to Crozdesk, we are grateful to be recognized as a Top 20 CRM Software for 2020 and as always, are humbled by the fact that so many of our customers share such kind words about us!
We are a fast-growing company and we strongly value our customers and partners. It has always been part of our vision to build strong and long-lasting relationships with our clients, and provide them with the best tools they need to scale and grow their businesses.
About Crozdesk
Crozdesk is a web service launched in 2015, which connects buyers and sellers of business software and offers an algorithm to rate platforms and assign a score. Crozdesk.com runs software marketplaces and comparison sites helping businesses globally decide on which software solutions to use.
Whether you're looking for accounting, marketing, CRM or design software, Crozdesk has you covered. Our analyst-grade reports, curated software stacks, expert reviews, user recommendations, and other resources help millions of businesses around the world boost their productivity through software.
Their vendor solutions portal helps thousands of software companies connect with their ideal customers. In July 2016, Crozdesk announced a partnership with app and software discovery platform Softonic.
To read more, visit here.