Before we start with CRM integration and its intricacies, let us first understand the basics.
What is CRM?
Customer Relationship Management, or CRM, is a technology that helps bridge the gap between an end customer and the company.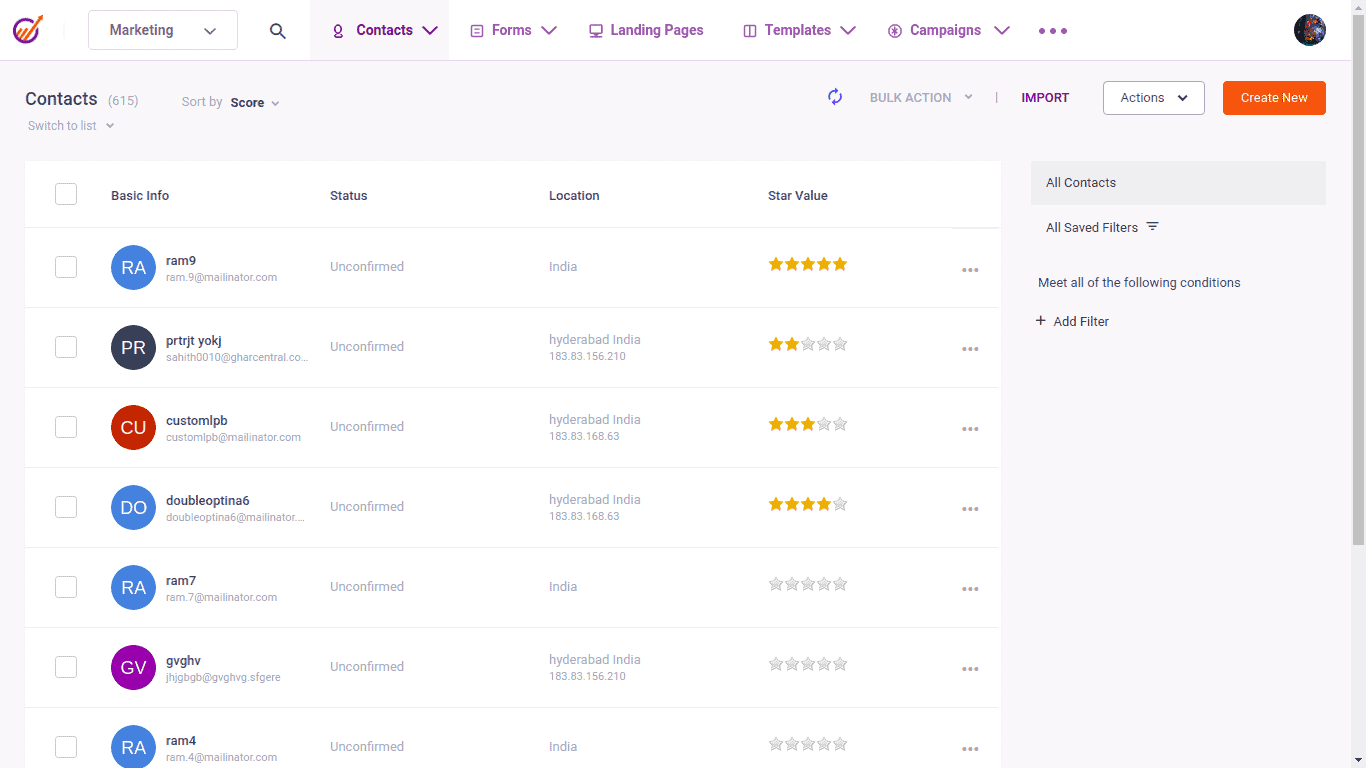 It analyzes the history of the customers with the company while also nurturing leads, and thus, improves a company's overall reputation among the market and specifically, its audience. 
The primary purpose of CRM is to manage, organize, and keep a track of the consumers' behavior and data. Now, you may be wondering:
Why do companies need this information?
The simple answer is to better the product!
The analysis of this data can help in increasing the sales of the company; it also helps the company in formulating and managing their market and sales strategy, by telling them the actual needs of their clients. 
A good CRM is instrumental if you want to be sure that only the right message is getting delivered to your targeted customers, and therefore, it opens a window of correction before it's too late 
Here's a video by G2, explaining what is CRM, its features, and benefits:
What is CRM software integration?
The first motto of every business is to make more sales. Of course, sales are the fuel that keeps a business soaring high in the sky!
However, how does one go about improving his sales? 
By improving and maintaining their relationships with the customers, and therefore, every company must seek a way to organize and manage the data of their company. 
CRM software integration is building such a system or website with which CRM can assist a company in its functioning.
Individually, CRM can work as a system carrying the data of the customers, but by integrating CRM with other systems and applications, you can make them automatic and unleash the full power of CRM.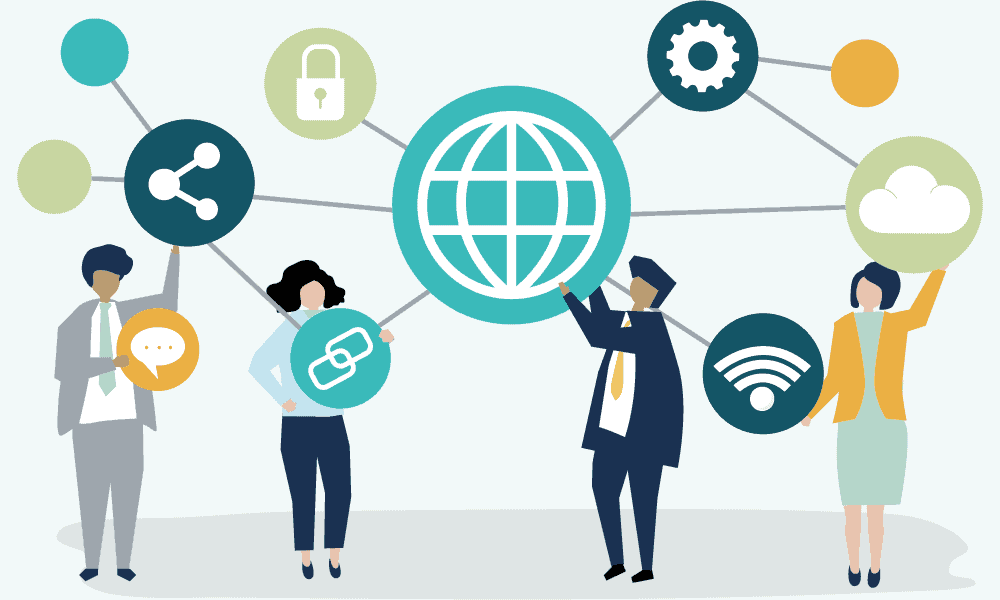 CRM system integration with different applications can save a lot of time for you.
It can save the time that you would have spent on data entry or the hours you would need to copy the data from one tool to another.
From data collection to analysis, CRM process integration facilitates everything automatically.  Moreover, you would be more efficient in managing data. 
A CRM can perform various tasks, and depending on its utilities, there are various ways of integrating CRM into your business too. 
How can you integrate CRM into your business?
CRM Email Integration
Calendar Integration
Social Media Integration
Marketing Automation Integration
Team Communication Integrations
There are numerous ways through which you can integrate your business with the CRM to take the optimum profit from the same. 
Following are a few common methods of CRM integration that most new-age ventures prefer:
CRM Email Integration
Numerous companies make use of CRM for email marketing, such as EngageBay, Hubspot, Nutshell, SugarCRM, Agile CRM, ActiveCampaign, etc. 
Zoho found out that email marketing is one of the most effective tools for marketing. It pointed out that feedback data can be automatically refined and analyzed for continuous improvement with CRM-backed emails.
Similar to mail integration is CRM telephony integration that allows you to send bulk emails and even automated no-reply calls. 
Moreover, the Mailchimp integration feature of CRM  Nutshell allows you to add customers or leads to the planned list of email campaigns, depending on how hot a lead is.
Thus, it is easy to conclude that email marketing's future is here! And it's a CRM!
Email Marketing is one of the most effective tools in a marketer's arsenal

Calendar Integration
Today, you wouldn't need to remember any important appointments, impending payment dates, etc; the digital calendars, the modern-day appointment scheduling tool, would not let you miss any event.
The sales team seeks to align their formal and informal activities by integrating the CRM calendars to the present third-party software tools. 
Social Media Integration
Today, Facebook possesses a market of 2.5 billion monthly active users across the world; whereas twitter possesses a market of about 321 million monthly active users.
The list of the world's leading social media platforms continues with Instagram, which possesses 100 million active Instagram users. 
At such a time, if you are not o the social media game, you are losing business.
You could use CRM to integrate social media leads into your data. After all, these social media techs also make use of CRMs extensively.
Moreover, if your target audience is millennials or Gen Z, then your focus should be entirely on getting your hands on the best CRM with social media integration.
Moreover, these gigantic social media companies employ real-time CRM tools to streamline the activities of their customers.
They track down the major events of the life of their clients, such as birthdays, deaths, anniversary, and leaving the job.
Marketing Automation Integration
To improve sales, maintaining a balance between sales efforts and marketing efforts is very important.
This balance can be improved by integrating the systems with CRM. This can help the sales and marketing team in sharing data and staying in sync with each other's strategies.
In this way, there would be no wastage of time in collecting and managing the data for the sales and marketing team, and therefore, the precious time which was meant to be invested on task would eventually be spent on the main project only.
Moreover, this helps a lead's transition into a Marketing Qualified lead as it moves down the sales funnel, and eventually brings the sales for a company, which is the primary goal of every company.
Integrating marketing automation with your CRM system is a clear winner!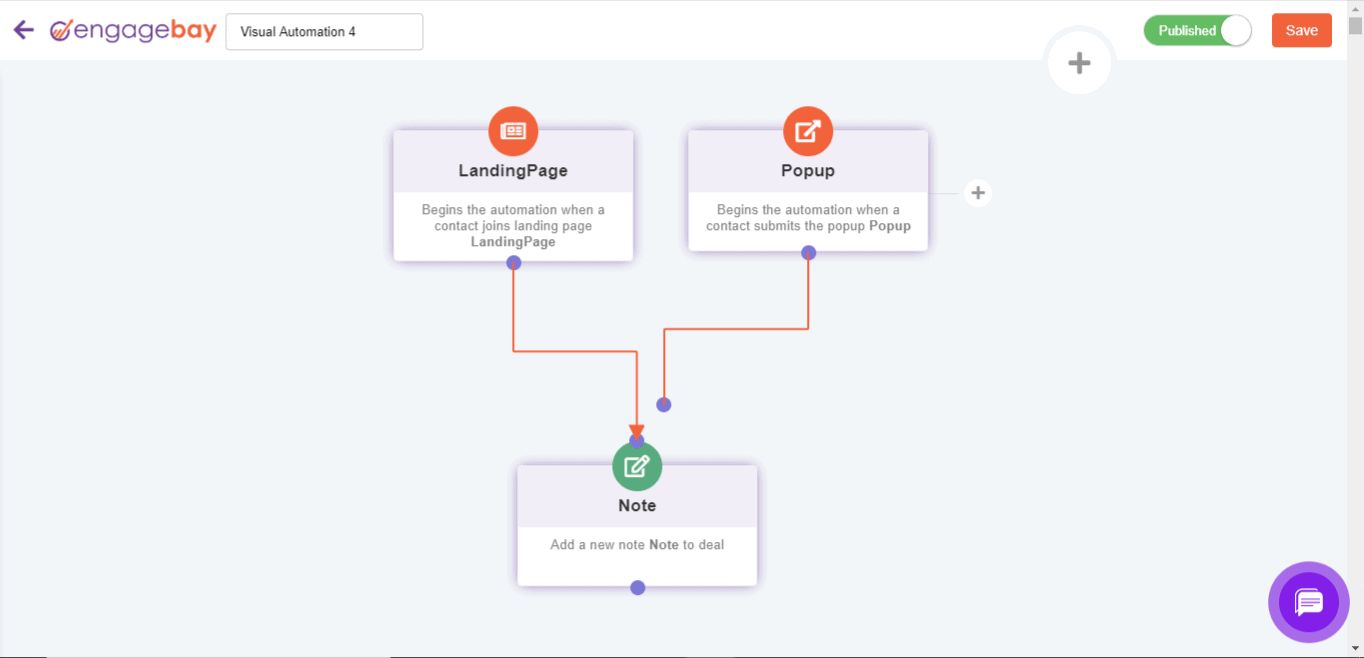 Team Communication Integrations
CRM can also improve communication between team members. Numerous software systems in the market offer you a platform to live chat along with your team, but there are some, which can be integrated with a CRM system too.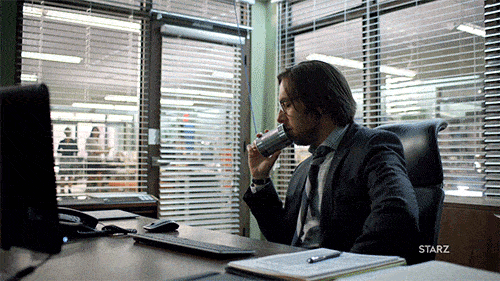 By integrating it, you can improve team coordination and the accessibility of data. 
Why is CRM process integration important?
Reducing the cost
Reduce Production Cost
For customer retention
Increase your reach
Reduce the duplication
Reducing the cost
A company can reduce the capital spent on their trainees by introducing CRM. According to a Training Industry report, the average expenditure of companies on training an employee was approximately $1,075 in 2017.
This expense on training keeps on rising every year, resulting in an increase in the final price of the product, which ultimately means a lesser profit to the company.
Everyone likes a cost reduction, regardless if they are a small business or a giant one!
Moreover, training an employee is an important responsibility for the team-lead, and therefore, the time of employees, which was meant to be spent on completing the project, is spent inducting new recruits. 
With a good CRM system integration in place, a company can reduce the cost and time spent on training the new recruits for support and services, and time in gathering the data.
The company can even reduce the employees hired for support, accounting, and various other purposes.
Reduce Production Cost
CRM integration can help you reduce production costs as well. A robust CRM software system will grant you insights into customer's behavior.
It lets you evaluate which of your offerings are working and which ones are not.
Thus, understanding the demand of the target customers, the company can invest its existing resources to improve the product quality, making use of the data available.
Moreover, the biggest advantage a CRM system integration, a good one at least, gives you is the advantage of less time wastage and more productive output.
Automating mundane tasks leaves you with a huge window of opportunity to make business!
For customer retention
Retaining the clients and managing them is the most challenging part of a business, which becomes less challenging with the Integrated CRM.
Increasing the customers can increase the profits by up to 75%, only if the services provided by your company are good enough to retain the existing customers.
NewVoiceMedia presented a report in 2018 claiming that merely bad customer service leads a business to suffer as much as $75 billion in a year.
It might have happened due to the mistakes of employees, but what would you tell your competitors? Therefore, choose the best service for the support, i.e. a CRM software integration for customer support.
Increase your reach
By integrating CRM into marketing automation, you can increase the efficiency of your organization.
Digital marketing is a very important step for new start-ups and even for old businesses. Thus, it becomes important to manage sales and marketing efforts to make a program efficient.
Customer Relationship System maximizes the marketing and sales efforts, enhancing the communication between them.
Along with providing seamless services in communication, it also ensures that your project-lead receives the reports at the perfect time.
Reduce the duplication
With CRM installed, you can have all your information in one place, and therefore, there won't be a necessity to re-key the information from one system to another.
The automated workflow helps in reducing the repetitive work of copying or taking reference of the data, thus, allowing you to spend more time on important work.
It is now quite visible on why your company needs an all-in-one CRM system in place, but, there is more to the story than the glossy picture. 
Challenges in CRM integration
Understanding the requirements
Training
Artificial time pressures
User participation
Lack of expertise of the CRM vendors
Understanding the requirements
Without robust planning, integrating CRM can prove to be costly. Thus, understanding the actual goal behind integrating a CRM is an important step.
However, as it turns out most companies get it wrong, and thus, they do not reap the benefits they sowed for, expecting CRM to work wonders.
It is important to understand why your business needs CRM.
The answer would provide you with a clear picture of which kind of CRM you require. 
Therefore, after understanding your goals, you can direct the developers to cultivate such software that suits your will, without wasting time and money on a hit-and-try method.
It is a good habit to consider the strategy of your competitors too, but following your rivals blindly will only be a lagging point in the rivalry.
It will not guide your business towards growth. Instead, it would be akin to shooting in the dark, expecting that you would hit the target because you have more bullets.
Training
If the database of the company is going to be managed by the CRM primarily, then each one of the employees of the company must be able to work with that CRM.
While this may sound like an exciting learning curve, but in reality, when it comes to execution, it's a big challenge!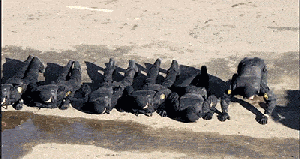 A new CRM integrated software asks for company-wide training. This training adds to the heap of the already piled up duties and responsibilities each employee, and even the employer, has!
Managing another responsibility is time-consuming, at the least! 
When arriving at the decision to buy a CRM, you have to take into account the computer-friendliness of the end-users.
You should convince your team that new technology can help them get rid of mundane chores such as task delegation, manual entries, etc. 
Your sales team or marketing team is the user of this CRM, which you are planning on incorporating. So, taking their veto on this decision is important, which may be a time-taking ordeal in itself.
Furthermore, you would need to affirm on the number of employees you would want on the system. That is another task, which requires time! 
And after all, is said and done, then begins the actual training! However, of course, with easy CRMs, the process isn't even half as time-taking, but then again, you need to get a majority vote in favor of that. 
Artificial time pressures
After integrating the CRM, the existing time-constraints of the main project naturally push for a lousy deadline.
So the projects on stringent timelines may take a toll, and you may expect delays, disturbances, add to that, more destabilized functions. 
The time-constraints pressurize the employees to learn and work at the same time.
Ordinarily, they would have invested that time only into working, and now due to this imbalance, they may produce mediocre output. 
Thus, managing time, work, and pressure altogether can prove to be a big challenge, directly hampering the business.
User participation
For existing employees, it is very difficult to accept the new techniques of handling data. Therefore, assuming that CRM integration would be accepted by all the employees is a false hope.
User adoption has been found to be very critical for CRM integration. Even after having undergone comprehensive training, employees stick to their old habits of managing data.
It has been found that even the management team, the one who would have benefitted the most, doesn't commit to making use of the CRM system.
So, how do employers make employees choose what they don't want to? How do you make someone prefer something new over their old ways?
The true answer is: You can't! People can't be forced, but they can be persuaded and reasoned with! 
Thus, another challenge of CRM integration is persuading people to make good use of the software. 
Moreover, to look after the employees' participation in using CRM is another big challenge in front of the experimenting company.
Lack of expertise of the CRM vendors
We have so far only spoken about the employees being new to a CRM system, but what if everyone on the backend is new to it as well!
There are also possibilities that the vendors are new to how CRM works, therefore, in such a case, there are possibilities of unpredictable hurdles in the future.
We would expect to go back to our vendor, in case we encounter trouble using the software, but most companies, which prefer newbies often find themselves devoid of support.
The younger and cheaper options may seem competent, but at the end of the day, if your CRM integrated software isn't doing you good, it isn't competent enough!
All the problems would be easy to solve if you went with a trusted name, which may cost more but trust me, it's worth it!
Thus, integrating CRM can be of great help for companies but it comes along with some challenges.
How CRM Integration can improve Sales performance?
Turn leads to customers
Build a sustainable relationship
Reduce the cost of sales
Improve customer retention
CRM integration is a must for sales performance improvement

Turn leads to customers
There are possibilities that the absence of CRM can make you suffer a loss of 79% on your marketing leads.
Now, that's a huge miss because these could have been your potential customers if you had provided them the services they were looking for. 
For a new business, and even for an old one, market leads are a crucial part of growth. But how to convert them into your potential customers?
You need to satisfy the leads with your services before they switch to your competitors. 
Therefore, everything depends upon the precision of your timing and your tools that can help you with impeccable execution and acing the timing!
Hint: A good CRM integration! 
Moreover, CRM integration can increase the numbers of lead by 27%.
Furthermore, the lead conversion increases by up to 30% with it.
Build a sustainable relationship
46% of sales leaders claim that the success of your business would be directly proportional to the depth of your relationship with customers; the deeper the relationship, the more sustainable the business would be. 
 With CRM integration, find out what concerns your customers, and what motivates their subconscious self to buy a product, and therefore, approach them accordingly.
You can keep track of their preferences. With those records, it is easy to track the demands of the customers, and thus, it is also easy to create and follow a strategy to attract them.
Reduce the cost of sales
Studies say that the chances of selling your product to an old prospect are 60%-70%, whereas, when it comes to a new prospect or lead, the chances drop to merely 5%-20%.
However, getting new customers is not even nearly as cheap as it is sustaining the old ones! Why so?  Because to reach them you might require different social media campaigns and advertisements, etc, which can cost you a lot.
With CRM integration, you can get a 360-degree view on the demands of the customers, from cloud activities, their spending behavior details, and key conduct, and therefore, you could make use of this info towards elevating your business keys.
Moreover, you can offset the amount spent on new customers from the profit you gained from old customers who trust you for your understanding of their preferences.
>> Operational CRM: A Complete Guide With our Favourite Examples
Improve customer retention
Reports say that if your existing customer-retention statistics elevates to a mere 5%, then, your profit could increase up to 95%.
The feedback on new products can be tracked with the help of CRM integration as well. You can check the reports on consumer insights and understand their satisfaction level.
Therefore, you can retain your existing clients by altering the services that aren't satisfying them. 
With CRM software integration, you can know your strengths and can, therefore, invest yourself wisely into the more productive jobs that will retain customers, by strengthening your bonds with them.
Moreover, the transparency that a simple CRM creates, with the clients, can let you polish the satisfaction that you deliver by increasing the services and upgrading the product according to their will. 
Therefore, CRM can help you with marketing and conversion of leads, as it provides you the right infrastructure to make the best of customer information.
Proof that CRM helps in improving sales
Numerous companies, such as Dollar Shave Club, Apple, Youtube, and Uber make use of CRM.
It is not just a coincidence that they all make use of the same technology, but facts and research by some known institutes suggest you do the same.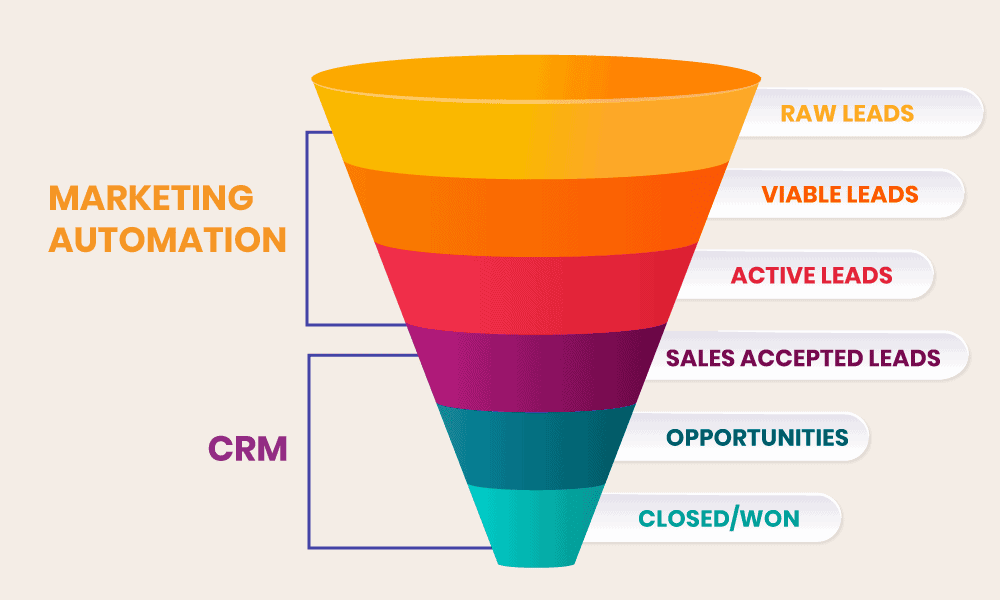 Nuclear Research reports that the companies using CRM get an average ROI of $8.71 for each dollar they have spent on purchasing the CRM process integration technology. 
CRM helps you decrease your time and capital investment on less productive processes such as data entry, and it lets you focus on planning and strategizing.
Companies have even reduced capital investment on the employees, and have made the jobs of existing employees easier by automating the non-productive repetitive task using CRM software integration.
A report says that mobile apps utilizing CRM can increase revenue generation by 14.6%.
According to CRM magazine, 91% of all developing and stable businesses utilize CRM software.  It claims it to be impossible to get ahead of the competition without the use of the CRM.
Another research conducted by Salesforce suggests that the businesses utilizing  CRM software get 29% more results in their sales.
Moreover, their sales productivity increases by 34% and their advertent sales forecast accuracy increase by 42%
Here are some leading companies, which are making a strong case for the usage of CRM process integration, and a look at their utility and results would convince all businesses to go CRM-inclusive too:
Uber CRM
CRM is one of the leading technologies in the arsenal of Uber. Uber uses CRM to keep a track of the people engaging with Uber on social media.
They extract the data and utilize it by improving response timings to the customers' queries.
After the ride, Uber asks you for feedback on the driver, which is another service facilitated by a CRM integration.
Moreover, it asks the drivers to give their feedback on the passengers too. CRM service also keeps a track of the identity of their users – drivers and passengers alike; and therefore, safety is ensured. 
Apple
If you have been using an iPhone and now wish to change it, then you can get all your personal stuff, such as your favorite song, photos, etc, in the other iPhone just by logging into that phone.
These unique Apple ids of the customers are granting users limitless accessibility to their data and for Apple, it's updating the data automatically.
This technology, which is making it a smooth ride for the users is nothing but CRM.
Amazon
Amazon uses CRM to keep a record of the details of their customers, which henceforth, help with targeting the audience for marketing. 
Airbnb
Airbnb's CRM regularly interacts with their travelers, customers, and hosts.
After signing in with Airbnb, the user receives an auto-generated mail, for confirmation; and after confirmation, they receive a welcoming mail.
Airbnb has now systematized the former mobile communication between the host and travelers.
Now, if a host gets late in responding to any request, then they receive an auto-generated SMS of the information of the client and their booking information; to which they can respond as per their wish.
To strategize their social media campaign, Airbnb uses a tool to spread its information; and hence, strengthens their relationship with their clients.
Thus, it is clear that the right CRM system integration can take your brand places, and if that's what you are looking for, EngageBay is the right match!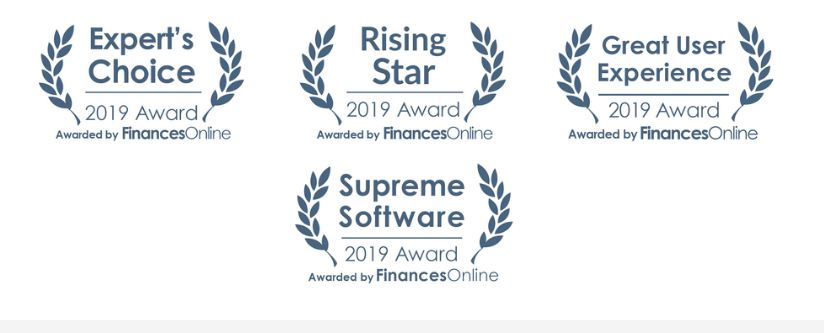 Simple, flexible, and easy to get with, EngageBay is a competent CRM software. What makes it all the more attractive is its easy integration with other robust software. 
Some of the most commonly used software programs and web tools such as Zapier, SendGrid, Mailgun, Mandrill, Xero, Postmark, can be easily aligned with our integration-friendly tech.
Want to get a CRM that is aligned with your email marketing plans? Want to get a CRM that can help you track your payments? Look no further,
EngageBay is the CRM that you need to complement your existing technology.