Instagram has evolved from a picture-sharing platform to a fine marketing tool that reaches 1.4 billion users every day. With TikTok (a Gen Z favorite) still gaining ground, Instagram features are constantly getting upgrades to impress and win back young users. Among them are many cool features for marketing a business as well.
We know it is hard to keep up with the ever-evolving social media trends and the constant rolling out of new marketing tools and features.
That is why, to make life easier for business owners and marketers alike, we have compiled in this blog post the best Instagram features for marketing. Some of them are the latest, fresh-out-of-the-oven features, while others are old but gold.
Let us dive right in!
Awesome Instagram Features for Marketing in 2023
Instagram is ever-evolving, with new features introduced very often. This social media giant has been on top of its game with tools that boost app usage, and that's always a good thing for businesses that use Instagram for marketing.
Here is a fresh set of Instagram features and how they can help in your marketing.
#1. Carousel posts
Carousel posts are a smart way to view multiple images at the same time. With the introduction of this feature, brands and businesses can display multiple products with the same theme in a single post.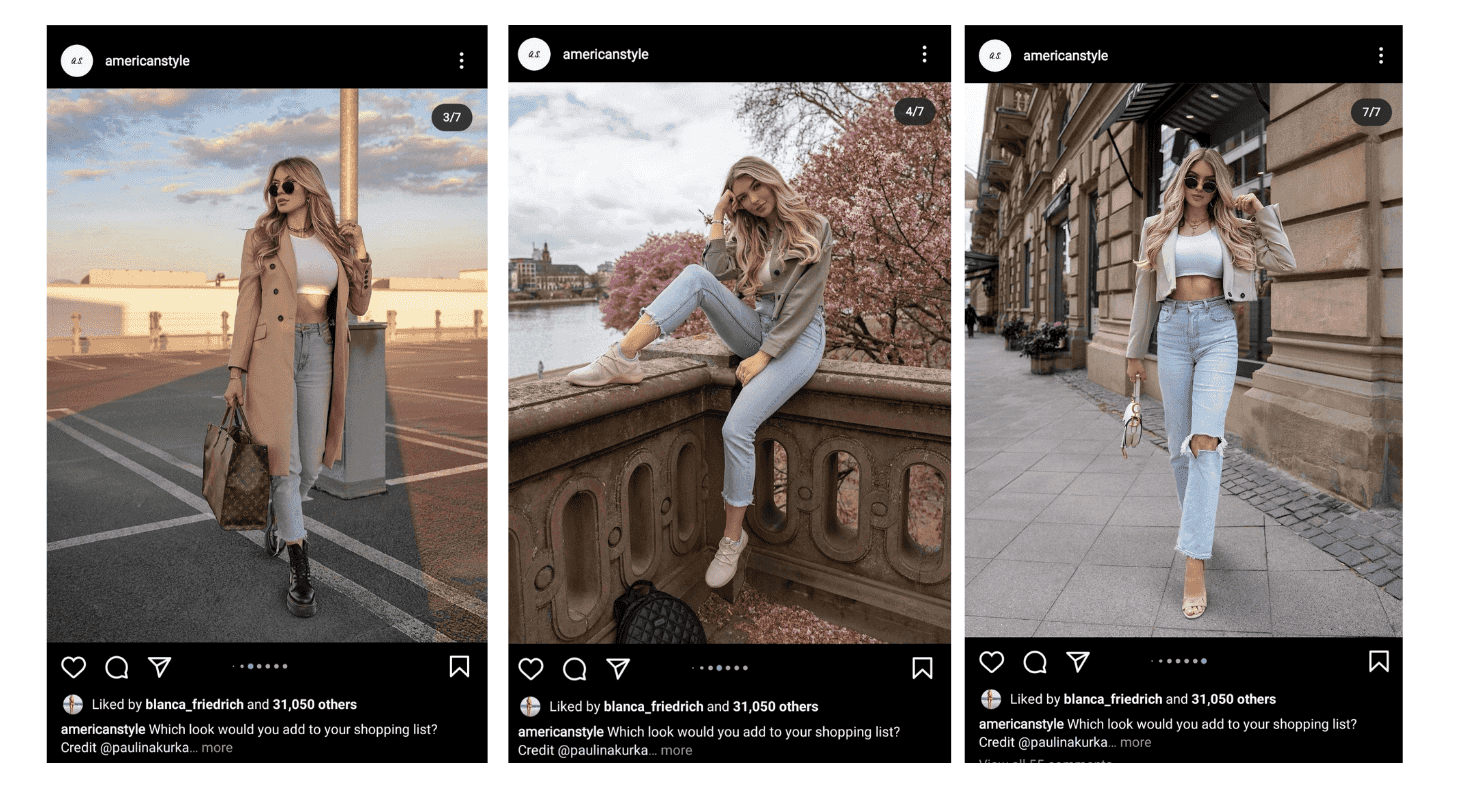 This is a great way for the content creator to engage with the audience and tell their story in a short but crisp format. With the declining attention span of the general population, the carousel format can educate the audience in a much more streamlined manner.
#2. Pinning your posts
Instagram pinning is the latest grid tool that was introduced around June 2022. By pinning a post to your grid, you can highlight a reel or a photo that can garner attention to something you wish to promote exclusively.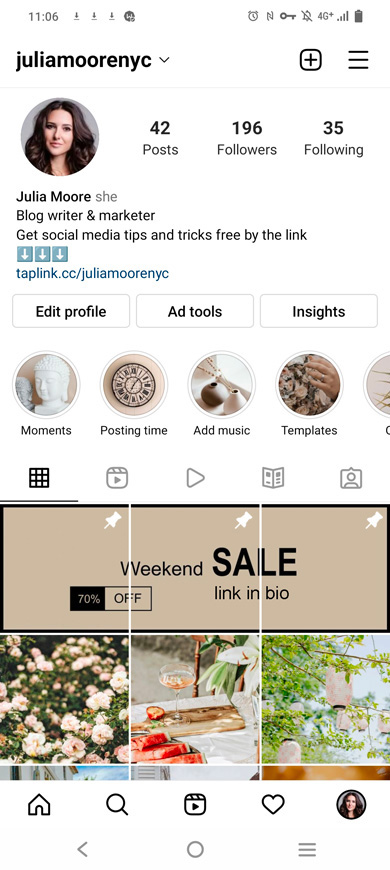 You can pin a post you wish to promote by clicking the three dots on the top right corner and selecting 'pin to your profile'. And voila! Have your most important and exciting post featured on your page!
#3. Pin comments
Want to highlight a beautiful comment that positively showcases your image? You can simply 'pin' comments now, rather than having them sorted based on other criteria.
By pinning a comment, you can ensure you have control over what the audience first sees and how to portray your brand image better.
Pinned comments are the first thing a viewer sees right after the caption of the post, by pinning a constructive comment, you are indirectly promoting your brand image in the right direction.
#4. Instagram notes
Remember sticky notes? Instagram has introduced something similar where you can type little notes and pin them to your messenger for 24 hours.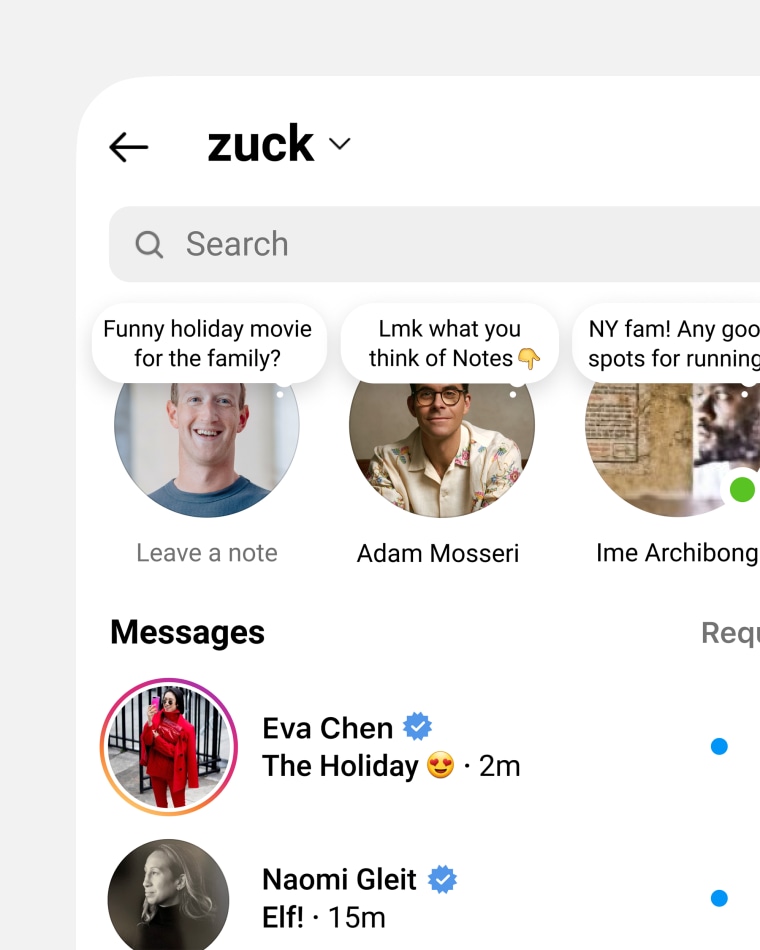 These notes can also be paired with a song and can be used to promote events, share updates, or simply pass on a message. This tool could be used to remind or refresh the audience on something important, kind of like a memo, but with a creative twist.
#5. Vanish mode
Vanish mode is a new feature that has been introduced to the direct messenger. Although not of much use to businesses, it is quite useful for cryptic messages.
All you have to do is swipe down the Instagram messenger screen to turn on vanish mode. Once you type in a message and it is seen by the receiver, poof! It vanishes.
It can be a super fun feature to goof around with.
#6. Saving Instagram posts into collections
Instagram introduced this latest feature to collect and organize saved posts. You can classify your saved posts and videos into different categories and even make them a private collection now.
This feature is similar to other social media photo collection apps, such as Pinterest.
Read also: Instagram For Small Business: 10 Not-So-Obvious Tactics
Instagram Features for Stories
Now, let's take a look at some fresh hot features for Instagram Stories.
#1. Story captions
Talk about making content more universal and accessible! Captions in stories are the up-to-the-minute Instagram feature where creators can either type in a caption or auto caption stories.
These could be a fun way to amp up your Instagram story game where text could be a part of the visual language of your stories.
#2. Story stickers and likes ❤
The story 'likes' feature is one of the most liked features with the latest update. As stories are short-lived, Story Likes has made it more interactive for the audience and the content creator.
Another well-received feature is the stickers that can be reacted to on stories.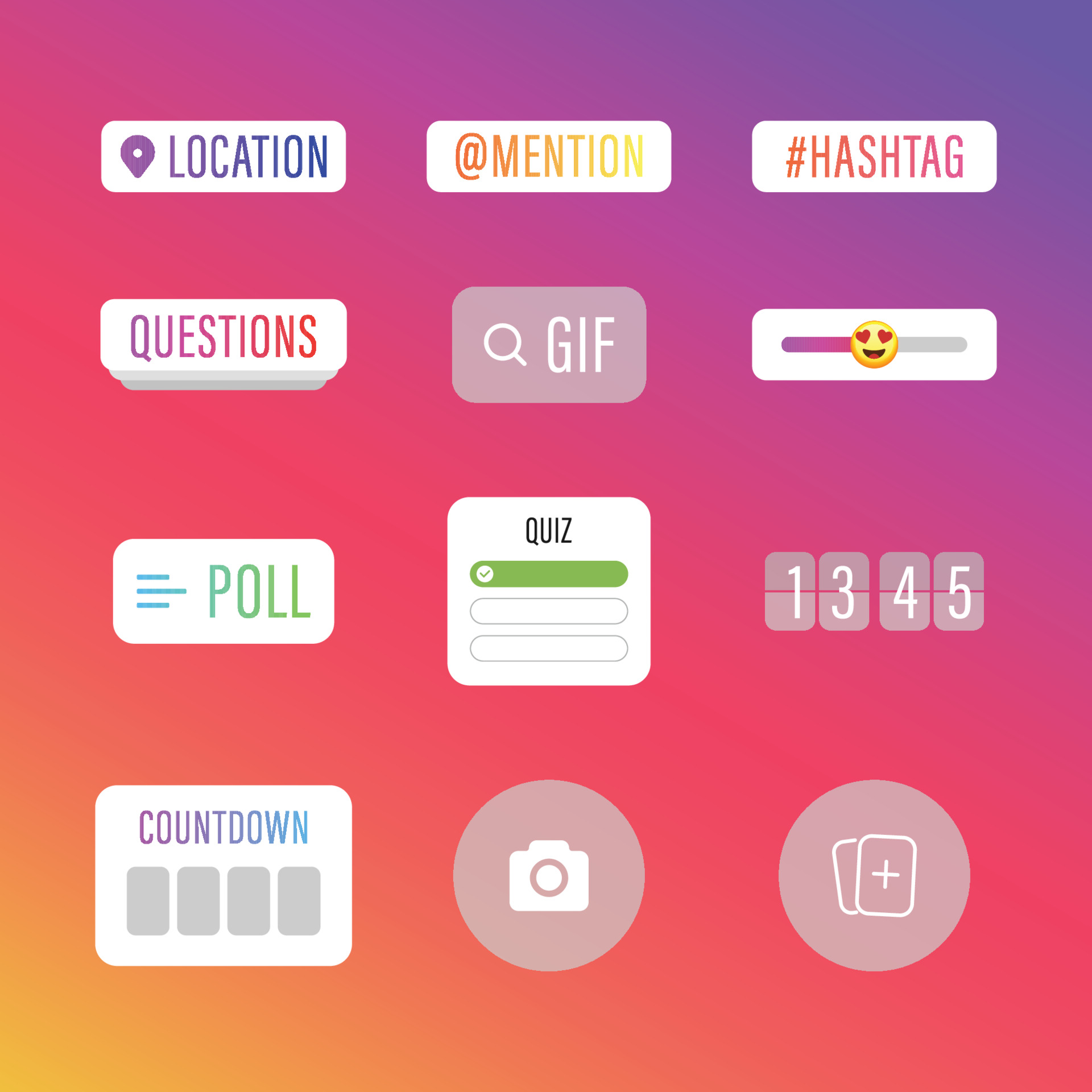 Interactive polls and question stickers have been the most popular formats that creators use to interact with users. Stickers can be a great conversation starter and have often been used to trigger a positive reaction among the audience.
#3. Story highlights
One of the most recent and popular Instagram features is the story highlights. Kind of like collecting an album of pictures, a story highlight allows you to create a highlight for a story well beyond the 24-hour timeline.
Instagram story highlights help you create a collection of the most relevant stories that can be viewed on your profile.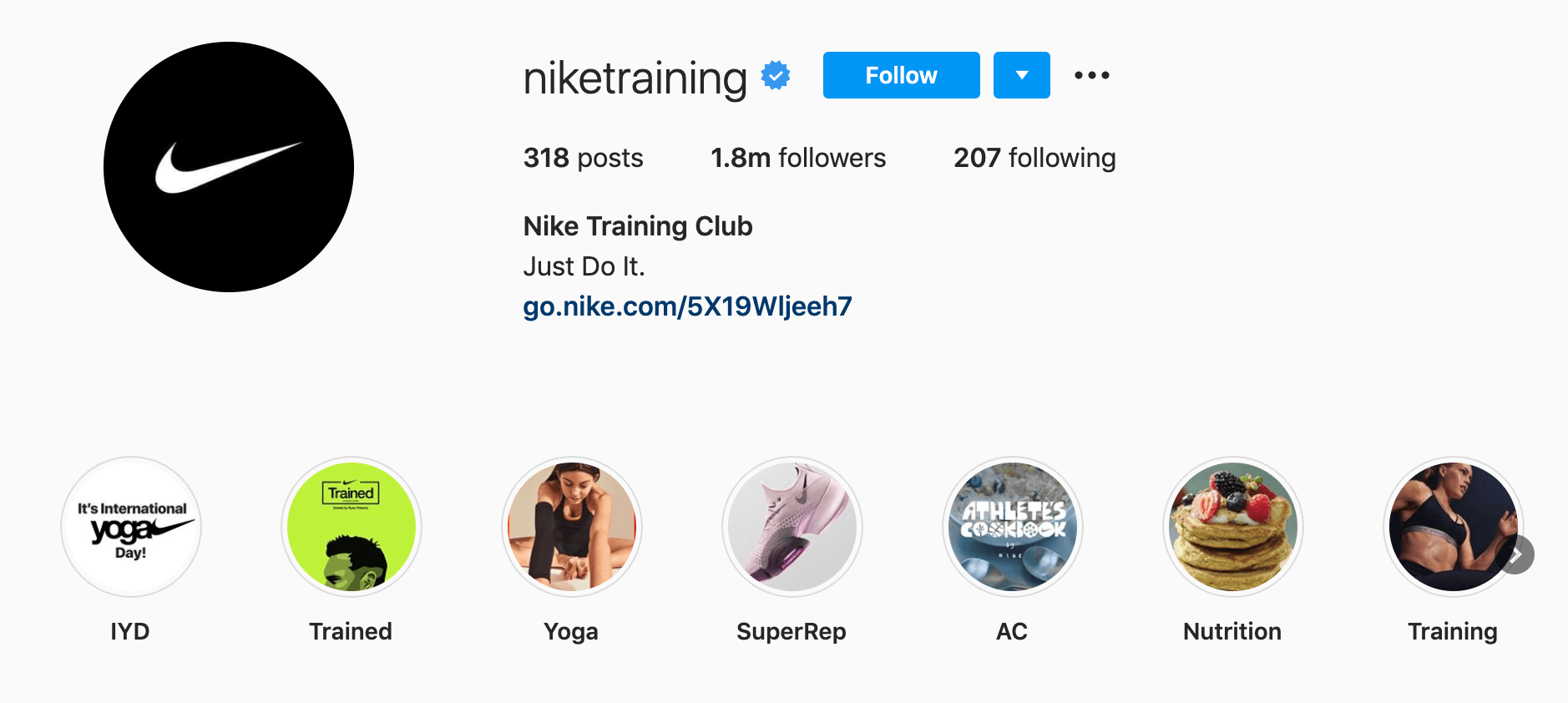 You can add any story to any highlight and marketers play around with this feature to highlight prime events and important updates. Anyone visiting your profile can go through your story highlights to get a glimpse of your brand image.
#4. Augmented Reality
Yes, you read that right. Along with AI, we now have AR, which Instagram has recently introduced in stories. From funny faces to face changes, stories are more fun and interactive thanks to AR.
A lot of big brands have used this fun factor and created their own set of AR filters to promote their business while entertaining audiences.
Read also: 21 Real Estate Instagram Post Ideas for Winners
New Instagram Features for Reels
The Instagram algorithm has recently been focusing on promoting reels more than any other first. The simple reason is, that motion pictures are much more interesting than just visual content.
Making your reel trend is the key to winning the Instagram marketing game. Use of the right, trending hashtags for your reels can make your content viral.
Similarly, using the most trending 'audios' for your reels can help it reach millions faster. Here are the top reels features that can help spice up your Instagram feed.
#1. Interactive stickers
Like Stories stickers which are super interactive and fun, you can now add stickers on your reels as well. Marketers are utilizing these stickers to elicit a reaction from the audience and boost engagement with each post.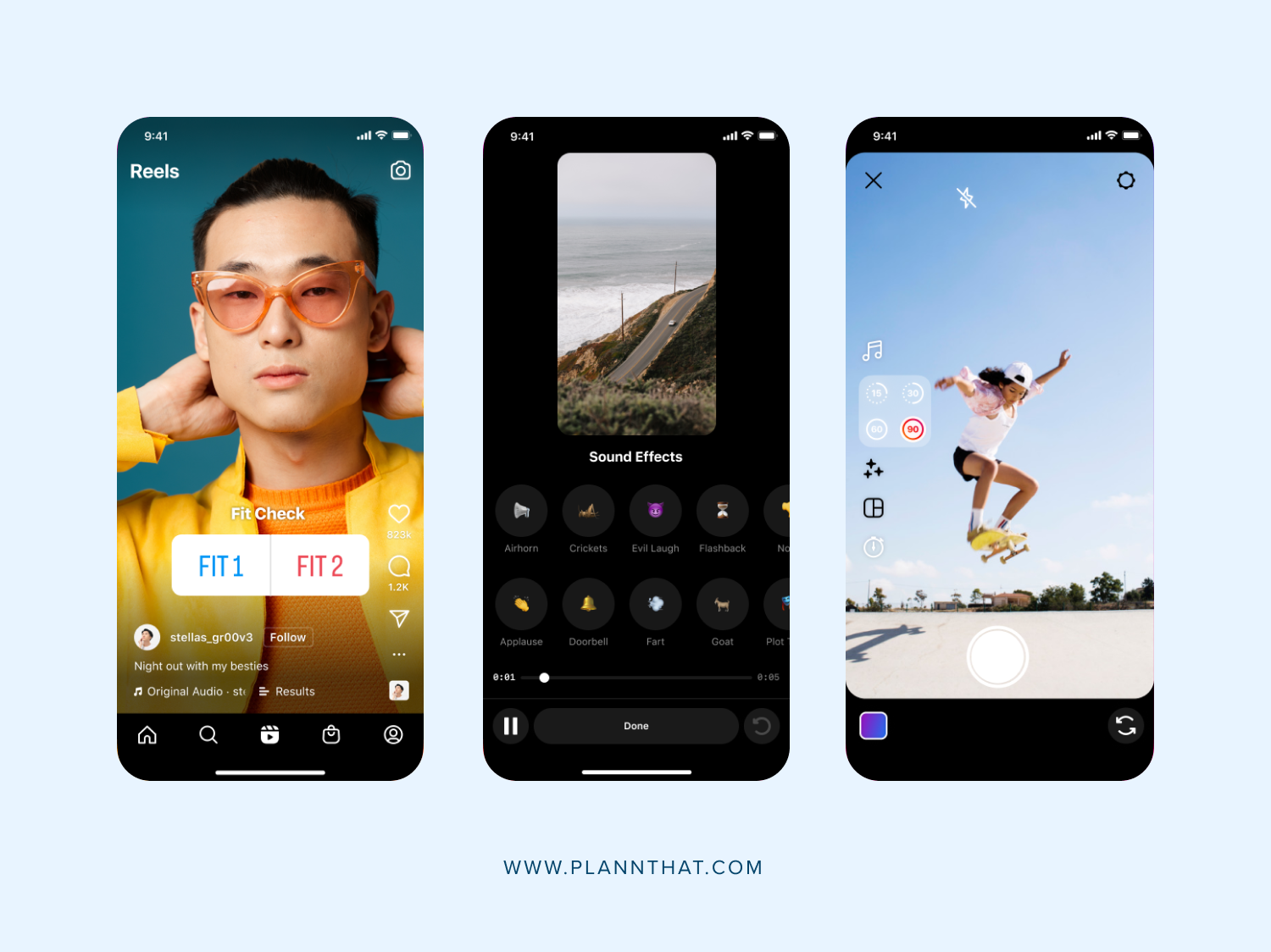 Poll stickers are the most popular way to interact with Instagram users through reels and have been a huge hit. An emoji slider is also a great way to gauge your audience's mood about a specific subject.
#2. Replying to reels with reels
One more feature that has been a mirror of TikTok is the visual replies, i.e., commenting on reels with other reels. The interactive and highly engaging nature of this update has been seen to drive traffic and increase engagement.
#3. Remixing reels
Instagram users can now remix reels. This feature will help users create entertaining content with a mix of different formats, such as dance-offs, and, lately, reaction videos that have become popular.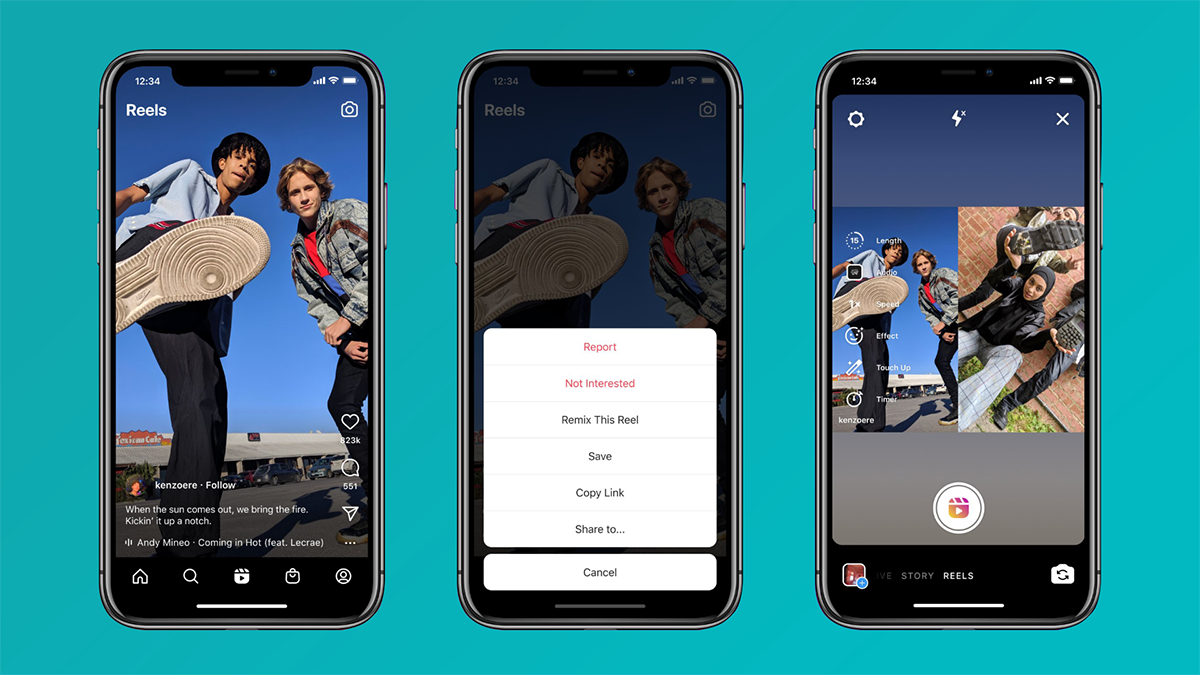 Remixing reels are trendsetting and popular brands are using this feature to set trends and boost brand awareness.
Read also: A Simple Guide For the Best Time to Post Reels on Instagram
Instagram Features for Influencers, Marketers, and Content Creators
Content creators form the crux of Influencer marketing on Instagram. New features for better management of your Instagram profile have been the aim of the latest Instagram updates.
Here are the top Instagram features designed especially for content creators using Instagram for Business.
#1. Professional dashboard for better content management
The professional dashboard is a powerful and insightful tool for content creators and brand social media managers alike.
Introduced in 2020, the dashboard helps you track analytics such as the performance of your Instagram posts, the reach, and important data such as the demographic of your audience.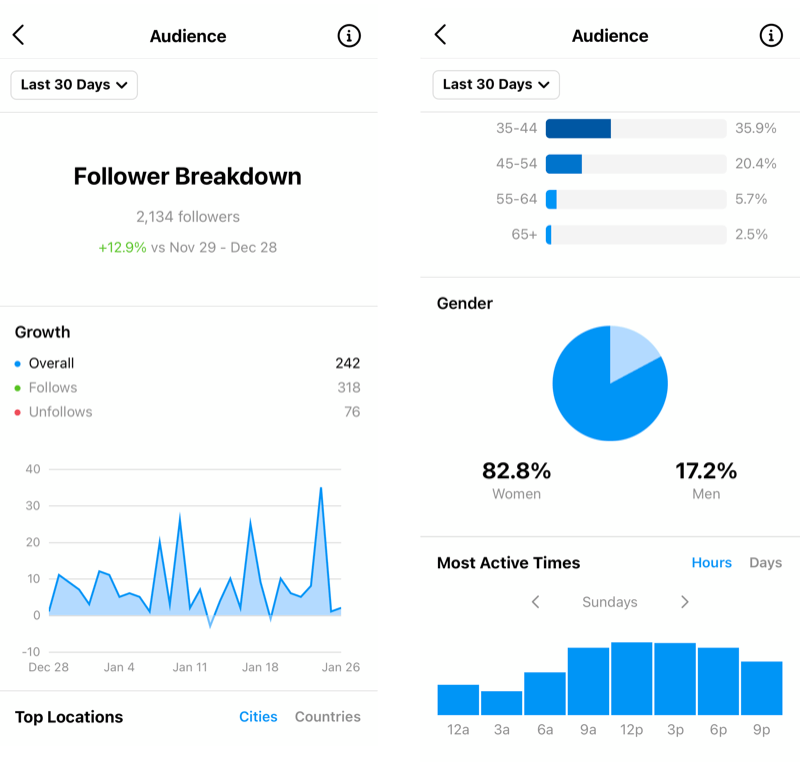 You can track performance, and boost your performance while also having resources to manage your content, all in all under one professional dashboard.
A very handy feature that helps you stay on top of your Instagram marketing game!
#2. Instagram live display reminders
You no longer have to worry about reminding your audience about an upcoming live session through posts and whatnot. Now, you can set a display remainder for an upcoming live session on your account.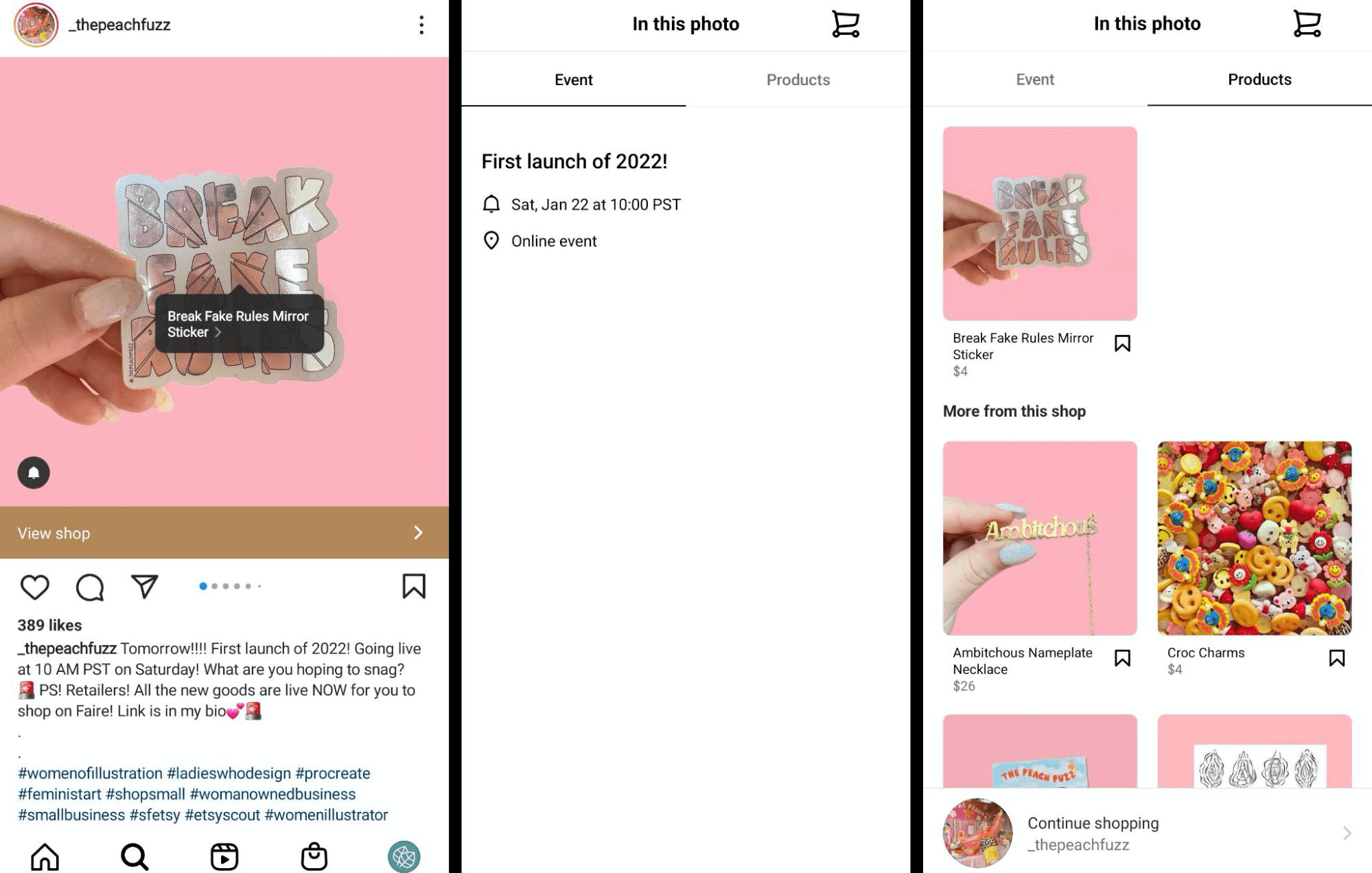 This feature will display all the necessary details of the live stream, such as the theme, date, and time of the session. Once you tap on the pop-up, a preview screen will give you further information about the session.
Users also have the option of setting reminders by clicking the 'Remind me' prompt on the pop-up message. You also have the option of adding a handful of display reminders on your profile, and any user can simply scroll through them.
You can make your live streams unmissable with this feature 😃
#4. Broadcast channels
By late June of this year, Instagram introduced a new tool for content creators to get one more step closer to their audience- Broadcast channels.
Broadcast channels help creators share one single message with a large audience. You can invite all your followers to one channel and actively interact through text messages, voice notes, videos, and photos.
Polls can also be conducted that can help you gain mass feedback on a certain topic instantly. Creators can exclusively only send messages on the broadcast channels and the audience can promptly interact and react to the content posted here.
#5. Instagram badges
Community support is something Instagram content creators thrive on. To encourage a sense of community and support, Instagram has introduced badges that users can purchase during a live stream.
By purchasing a badge, your username will be highlighted during the entire live stream and can be used to ask exclusive questions to the creator.
If you comment, yours is indeed by the creator. To show appreciation, a little heart appears next oy our username when you make the purchase.
Cute!
#6. Subscription
The subscription model has been a huge hit on various social media platforms. Take YouTube and Onlyfans, for example, where a monthly subscription provides subscribers with unique and exclusive content.
Instagram is following suit. The subscription has been the latest launch, offering unique features and benefits for the users. These include exclusive stories and live streams, unique members-only broadcast channels, and subscriber badges, to name a few.
The incentive behind the subscription model for Instagram is to encourage content creators and also to help form a deeper connection with the audience.
Read also: Awesome Bio Ideas: Classy, Unique and Quirky One-Liners
Instagram Features for Brand Visibility
For a business, the Instagram marketing strategy revolves around how best to reach the audience with the resources at hand. To make the brand more 'visible' Instagram is continually evolving with different brand visibility tools.
Let's take a look at the latest additions.
#1. Instagram guides
Instagram now has a feature where you can create a guide on a particular theme. Guides are the easiest way for you to display your brand information and educate your audience.
An IG guide can be recreated with the content you already have posted.
Similar to a brochure of products, an IG guide can display all product information, and could represent product launch dates and sales codes.
#2. Shoppable tags
Shoppable tags are the latest addition to the brand and business side of Instagram that have been beneficial to both the Business as well as to the Instagram user.
Shoppable tags are product images that are tagged with a price tag.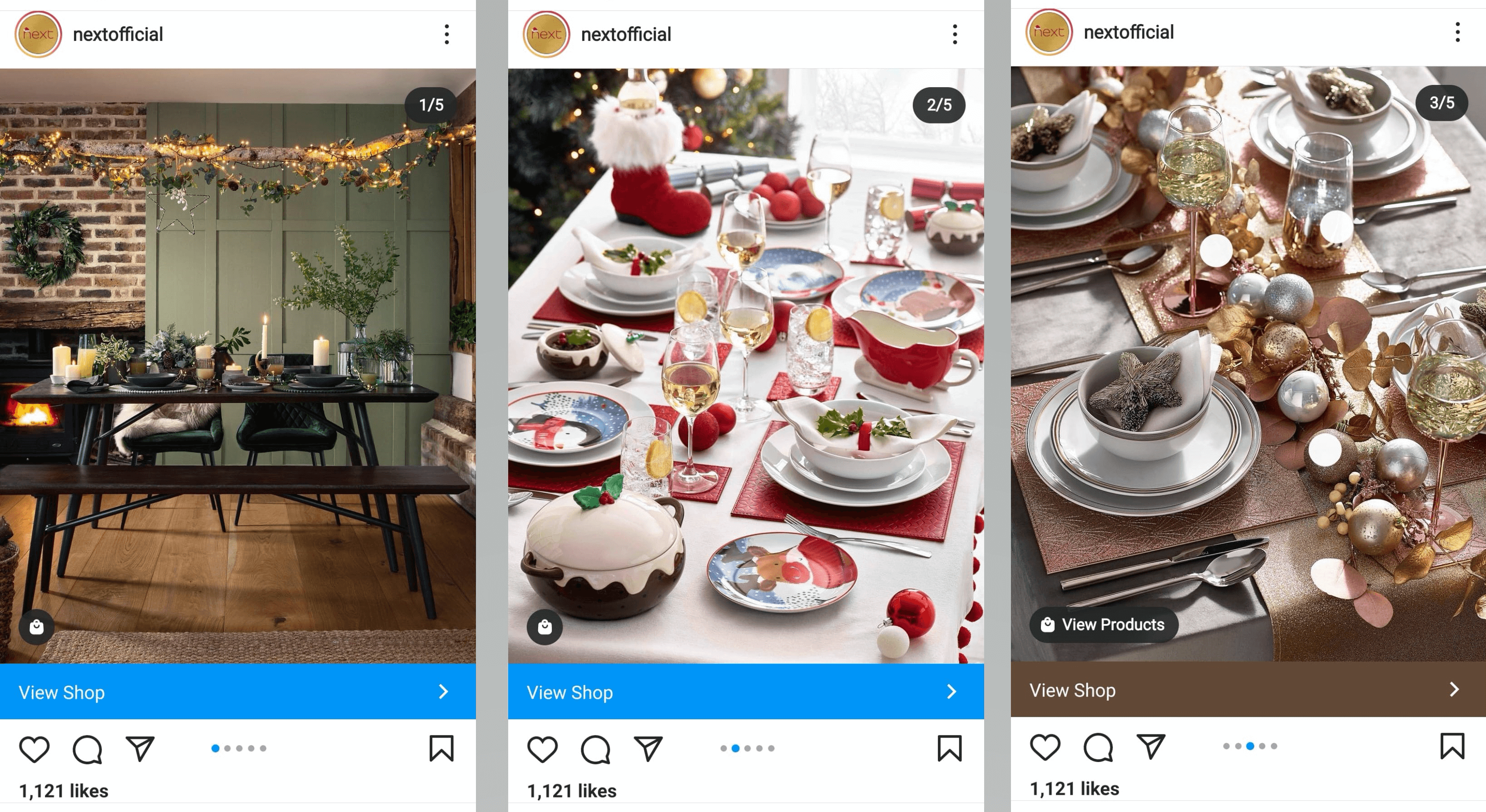 When a user taps on the tag, it leads straight to the online shop. These tags can be posted on the IG story as well. Shoppable tags are an exceptional way to display your best products and for an average IG user, it is smooth for them to browse and shop for a product.
#3. Gift cards
A small business initially relies heavily on community support. Through this latest feature on Instagram, your business can grow exponentially.
The IG gift card feature now allows the audience to 'gift' stickers to their favorite brand, which can be a monetary benefit along with boosting brand awareness.
By adding gift card stickers to your stories or Instagram profiles you can get support from your followers. Your followers can, in turn, re-share these gift cards on their stories.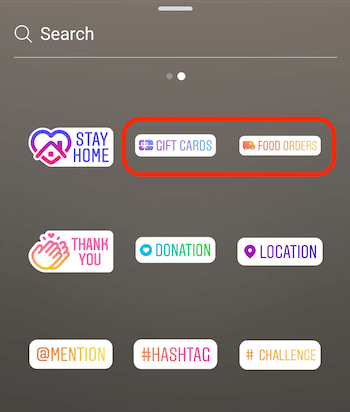 Thus, gifting each other with the gift of awareness and community support!
#4. Automated replies
Gone are the days when you had to reply to every single person on your DM. Automated replies have been around for quite some time on IG now, and have been beneficial for a business (small and large).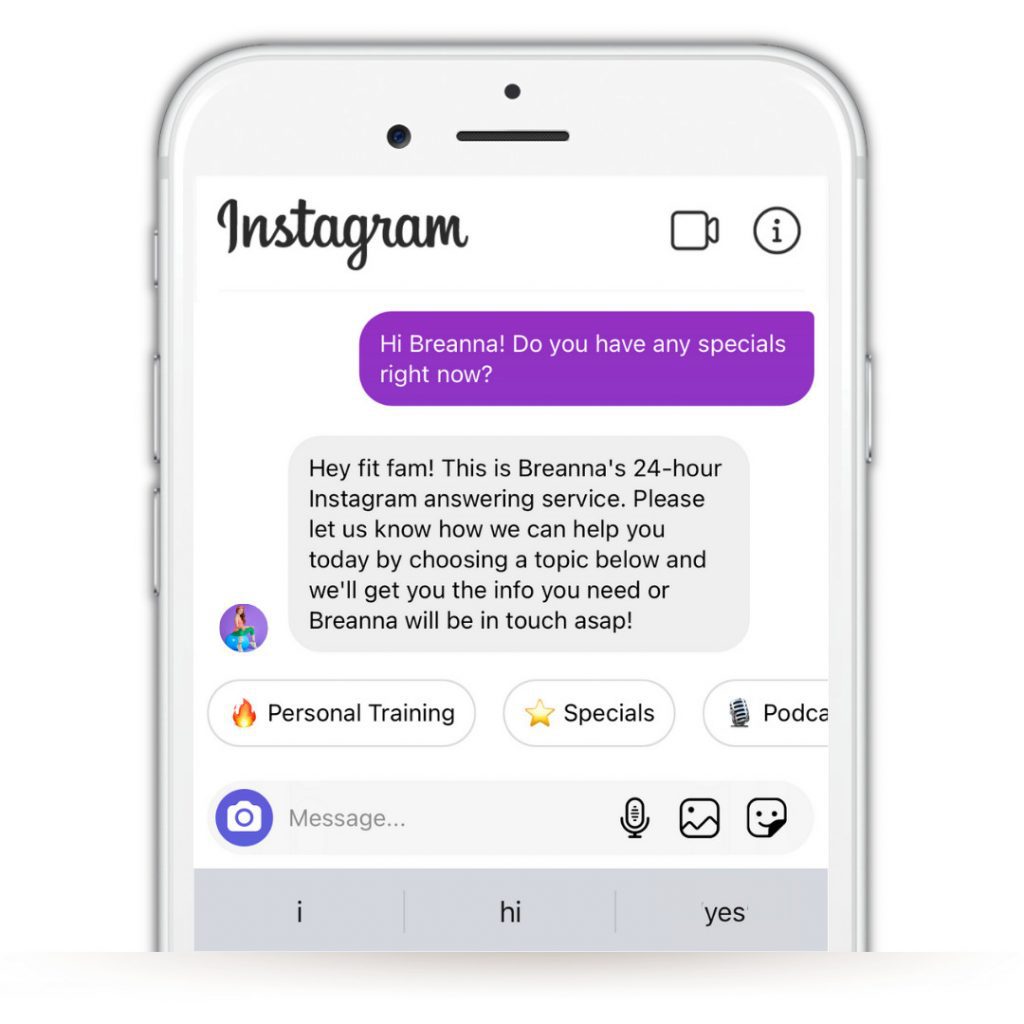 Automated replies are pre-typed messages that get sent to every person sending your business account a direct message. Further communication can be followed through after the automated message.
This feature has been particularly helpful to businesses handling bulk queries.
Read also: What to Post on Instagram (For Small Business Owners)
Instagram Features for Collaboration and Partnerships
Brand collaborators and influencers now have more tools to boost their engagement together on Instagram. Brand Collaboration is a key Instagram marketing strategy and has been the driving force of content marketing in recent times.
Let us look at the latest Instagram features that support this agenda even more.
#1. Collaborative posts and reels
Post collaboration, where two different content creators create one single post, is a major feature enveloping the partnership of influencers and brands.
Now content creators can collaborate on reels, which has been dominating the Instagram feed of late. This new feature makes brands more discoverable and has been well-received by IG users.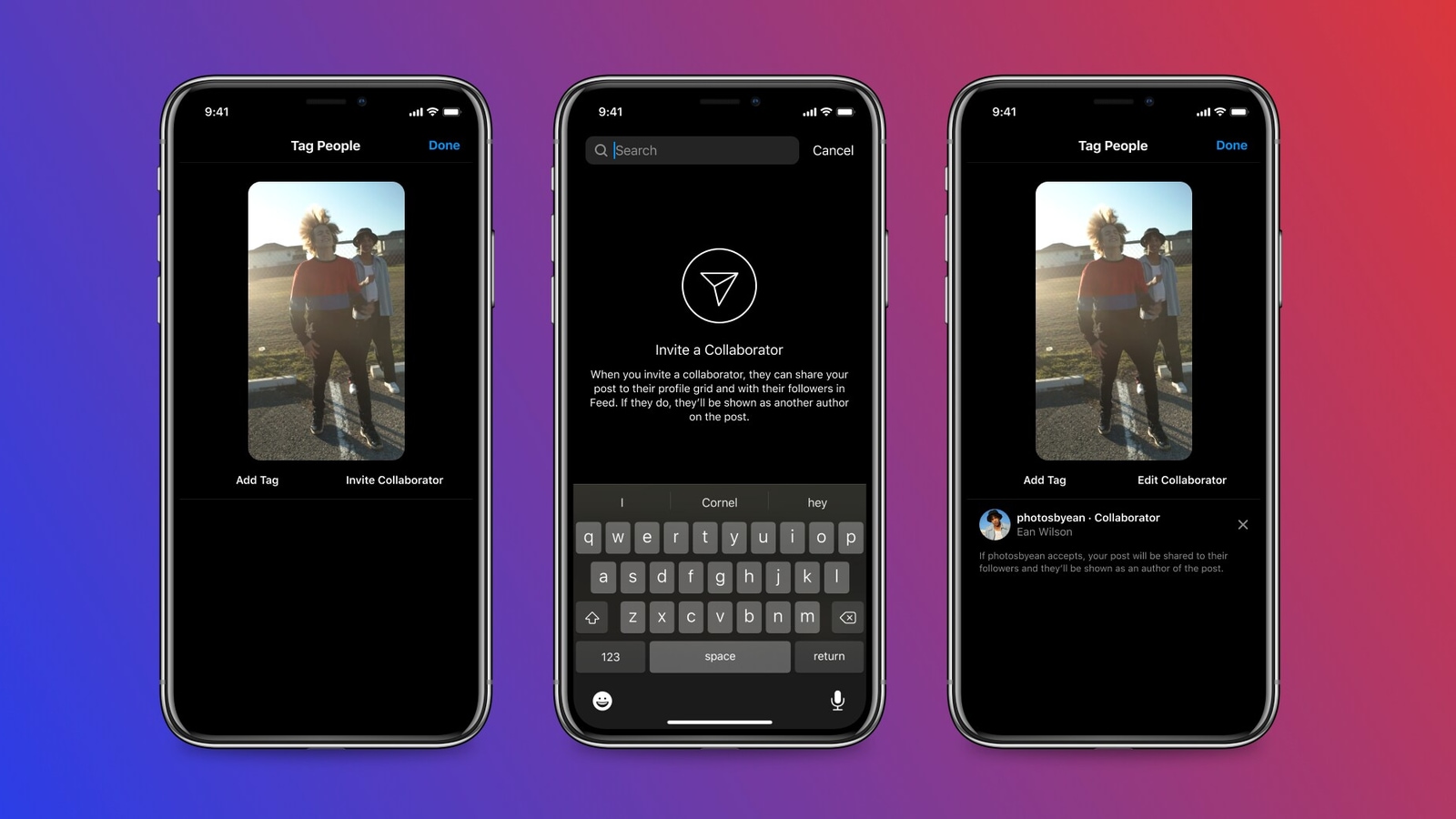 While collaboration is possible both on posts and reels, reels are the format most influential at present and brands known for this are creating content tailored for this.
#2. Exclusive partnership inbox
Miscommunication can disrupt a partnership. A missed message can lead to a significant loss. With the latest 'partnership inbox' feature, you can avoid the pitfalls of communication.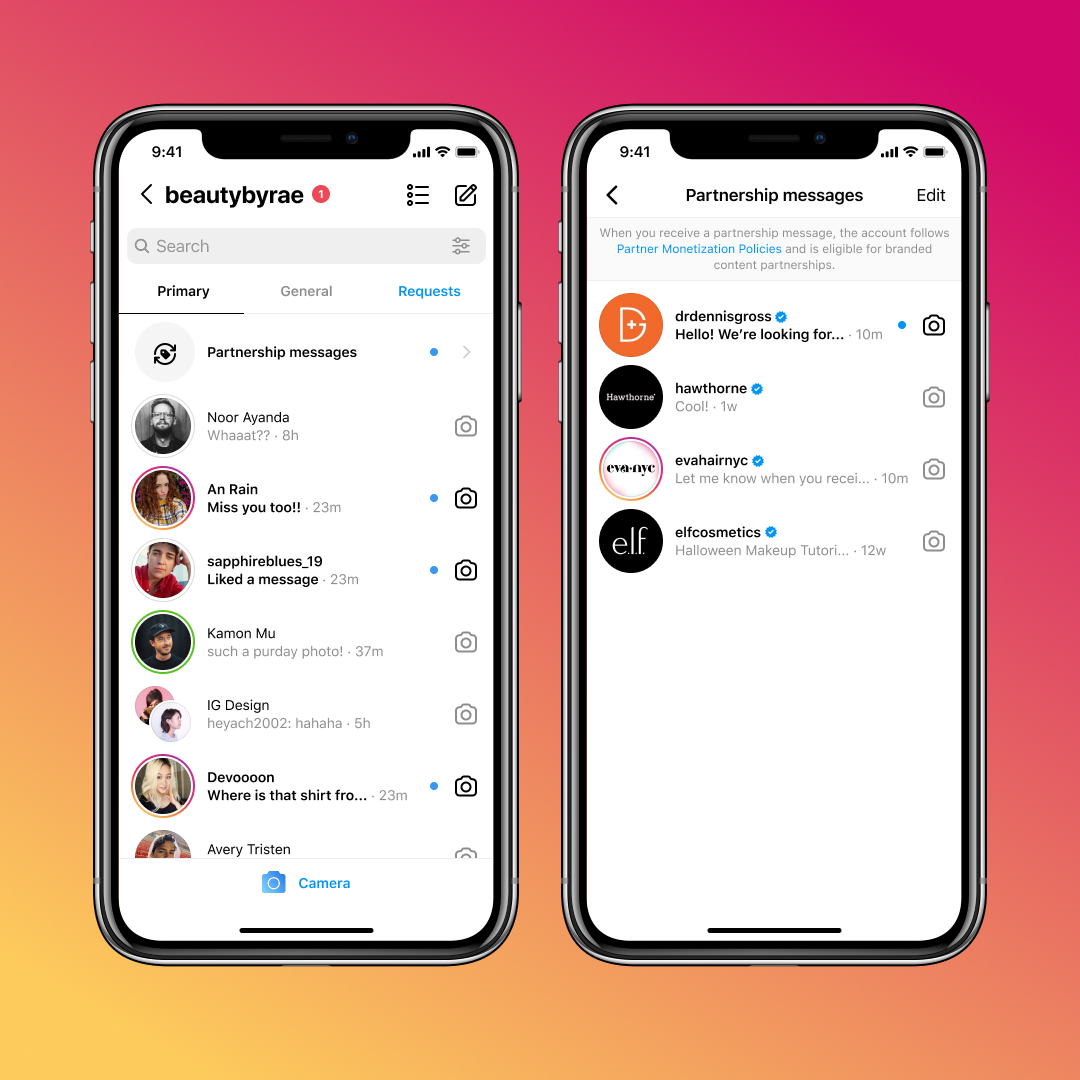 The partnership inbox enables brands and collaborators to have specific channels of direct messaging. This is a subfolder under the direct messaging tab where multiple brands can communicate under one location.
Moreover, these messages get priority and are always placed first, so no more missed messages from your most important lead!
#3. Collaborative live rooms
Great news for collaborators: You can now host up to 4 people on your Instagram live in one session!
This opens up new horizons for influencers as now you can host collaborative Q&A sessions, extensive talk shows, and even a full-fledged webinar series with a panel of four.
#4. Preferred brands list for creators
Finding like-minded creators has always been a challenge. Instagram heard our queries and has now introduced a new set of features for brands with similar visions to connect.
Creators can now add brands to a preferred brand list. When a user on the other end searches for collaborators, the brands on the list will automatically show up.
This makes life easier for everyone and ensures people with similar goals collaborate on some great content together. You can also filter your list based on follower count, the demographics such as age, location, etc., and have an organized list of favorable brands handy.
This feature is only available on Instagram for Business.
Read also: Instagram Feed Ideas from the Best of Brands
Instagram Marketplace Features
Instagram Marketplace is a fairly new feature that has taken the business part of Instagram by storm. It is still in its nascent stage of development and the developers are tweaking it to make it better. Here are some Instagram Marketplace features that are influential in this aspect.
#1. Shopping from creators
Have a favorite creator whose product you just LOVE? Now you can purchase the product directly from them within the Instagram app.
For creators, this is a great way to boost sales and visibility. The shoppable tags on the creator's post lead to the Instagram marketplace and users can make a purchase directly from here.
This eliminates the need to have an eternal website to showcase a brand's products. Presently, this feature is limited to only a select few creators.
This gives more reason for brand collaborations and partnerships. The shopping insights are also available and creators can track the performance of the products through the professional dashboard.
#2. Instagram checkout
The Instagram marketplace aims to eliminate the involvement of third-party websites and external links and to make the transaction process much smoother, within the app.
With the latest Instagram checkout feature, users can complete the payment without leaving the app.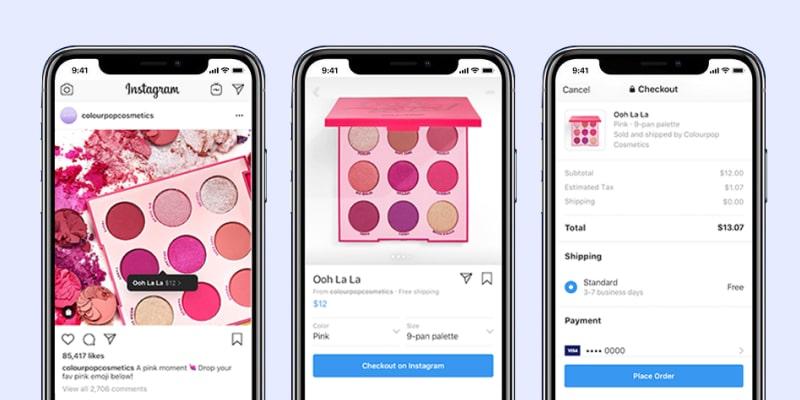 Similar to a website shop, customers can now choose between different colors and sizes, enter their billing information, and checkout. Although this feature is only available within the US right now, it is expected to be available globally soon.
And that covers it!
Read also: Instagram Story Best Practices: 12 Tips for Success
Wrap Up: Great Instagram Features = Great Content
With the ever-evolving world of social media and marketing, staying on top of your game and keeping up with the daily updates can be overwhelming.
But it is necessary.
We hope this guide helps you create more engaging content, and reach new heights with your Instagram audience!
p.s. If you want to upgrade your marketing toolkit, see how EngageBay can help.