Don't you like to groove to your favorite rhythm or enjoy your favorite melody? Well, you feel good after listening to music because of the cadence. A Cadence is nothing but a rhythmic sequence.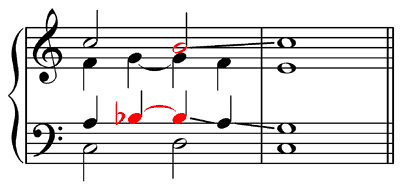 Sales cadence is often used in correlation with digital marketing to describe the actions of an organization. In sales, it is important to plan all your moves. Whether you are designing an inside sales process, writing a sales proposal or plotting a sales strategy, you will not get the desired results if you do not have a proper plan. You should not only be able to get the leads flowing into your sales pipeline but also get them to actively engage with the brand.
However, most of the times, sales representatives don't have any concrete follow up plans. Following up with leads is an art. Usually, they just follow up once or at the most twice and if the leads don't respond, they just give up. They do not realize that it is easier to convert a prospect into a customer than a new customer into a prospect. A lead already knows what your company does and thus is more interested in its products.
According to a blog by due.com, prospects need to hear from you around seven times before they make a purchase. So, if they are not responding to your calls or emails, it doesn't necessarily mean that they are not interested. People generally receive hundreds of emails every day. So your email might have just gotten buried deep into their inbox. On some occasions, they might just not get a chance to respond. Well, you will never know the actual reason unless you follow up with them.
Let's uncover in details how sales cadence can help in getting a response with regular follow-ups with your prospects and leads.
What is Sales Cadence?
Sales cadence is a very popular marketing term which defines a rhythmic sequence for establishing a connection for an engagement or a sale with a prospect or a potential buyer. Some of the most common touchpoints included in the sales cadence are emails, phone calls, and social media activity. In a cadence, all these activities are combined and scheduled in strategic intervals. This flow of interactions will tell you which prospects are worth spending time on and what is the most effective way to engage with the leads.
Cadence is just another way of describing rhythm or a tempo. Sales cadence involves getting your client-side team "grooving" into a rhythm that will help you attract leads and improve sales over time. By the time the song is over, your prospects should be convinced into becoming clients.
In a nutshell, Sales cadence is a series of tasks such as emails, phone calls used for reaching out to leads and encouraging them to take actions.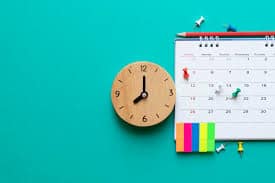 Why do you need a Sales Cadence?
No matter what the size of your sales team is, implementing an appropriate sales cadence can make the process of client prospecting much more efficient and effective. The purpose of building a sales cadence is to get in touch with leads across multiple channels (such as phone, email or social media) and see which medium gives the best results.
You may need to interact with the same leads more than once with different channels to understand what they prefer and are most receptive on. Adopting a successful sales cadence is beneficial not only for your organization but also for your sales representatives.
For every prospect that enters the CRM system, the sales representatives have a follow-up sequence of calls or emails in their mind. A pre-determined concrete framework can help in eliminating guesswork and maintain consistency between every interaction with the lead. It's important to contact a prospect more than once to close a deal.
You must be familiar with the concept of outbound sales. It is the process where a sales agent initiates customer engagement from its end. When the customers request to be contacted by giving their contact information out via a form, it is referred to as warm calling. On the other hand, when the seller contacts what he/she thinks are potential buyers, it is done by placing cold calls. As opposed to inbound selling, where sales representatives wait for leads to call and inquire about a product or service, outbound selling is more aggressive.
Sales agents are often provided with scripts while making their calls. However, if the sales representatives are not prepared and do not have a follow-up strategy, the conversion rate would be poor. Combining your outbound sales strategy with a sales cadence would certainly enhance engagement and boost your business. Since an outbound sales cadence encourages each of your sales representatives to follow a structured, consistent process, it can be used as one of the primary metrics for predicting accurate results.
Advantages of a Sales Cadence
1. Scalability
2. Easy tracking of the progress
3. Focused effort
Sales cadence is a great way to make the process of converting prospects effective and efficient. Let's go through some of the advantages that you can avail after implementing a perfect cadence of sales.
1. Scalability
When you are working with just one or two clients, working in a disorganized or uncontrolled manner would not create a lot of difficulties. However, when you start working with tens of clients simultaneously, scalability comes into the picture. It is no longer possible to keep a track of where each of your clients is in the sales process just in mind.
With proper sales cadence, scalability is not that difficult. Sales representatives can easily organize information about all the leads. Moreover, it also helps in enlisting others to work with them.
With concise illustrations such as flowcharts or flow diagrams, you can easily describe your sales strategy to any new sales rep you hire. This will allow them to join the working force right away.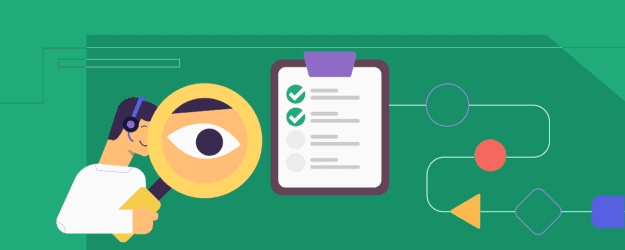 2. Easy tracking of the progress
Once you have a clearly defined sales cadence, you can easily track your sales process. If you need to make any changes and refine, you can right away do so. Suppose, you have a 7 step process in place. A clearly defined cadence in sales can assist you in knowing at what stage you are at with each client.
Moreover, it will also tell on what step you tend to start losing the prospects. Once you have clear information on what is wrong with your approach, you can begin refining it. For example, if you see that your leads are responding better to calls than emails, you can use that approach in the earlier steps.
Once you have enough data at your disposal and a structured framework of processes, you can optimize your sales approach and improve results.
3. Focused effort
Most of the marketing strategies fail because of unstructured efforts and haphazard approach to dealing with things. You might call a prospect in the first interaction and later switch to emails. Sometimes, sales representatives wait for a response for a long time and forget to send an email at the end. Instances like these might affect engagement negatively. If you do not have a proper sales tracking system set up, you might end up sending the same email or making the same call twice.
With sales cadence, you can set up a model that suits your business the best. You can decide on the time interval after which you wish to contact your leads. You can send them an email daily, every two days or weekly based on their response and your requirements.
Key Elements of Sales Cadence
1. Timing
2. Channel
3. Email
4. Phone calls
5. Social Media
Building the best Sales Cadence is not a straightforward process. It involves intensive trial and error until you find out what works the best for you and your target audience. Here are some of the things that should be aware of to make your sales cadence more effective.
1. Timing
Timing is a critical factor for scheduling a sales call cadence. You cannot predict what a prospect is doing throughout the day but based on their profile, you can infer when they are most likely to be available.
There is not anything like the best time of the day to contact a prospect which will guarantee higher response rates. You can experiment with different times to see when your response and open rates go up. Once you find the appropriate timing, you can stick to it.
Also, you must take into account the timezone the person you are contacting. You do not want all your efforts to go in vain just because you're sending the messages at wrong times.
2. Channel
To know which medium works the best, you must try engaging with prospects via different channels. The three main channels in an inside sales cadence are email, phone calls, and social media.
3. Email
Email is one of the most popular channels and is likely going to be the first touch in your cadence. With emails, you can send detailed, targeted content to your audience. The best part about emails is that you can even send relevant pictures that make the content attractive. You must organize the rest of your cadence to go with the content of your sales email.
4. Phone calls
Phone calls are an important part of your cadence as they offer you complete attention of your prospects. Your sale pitch on call should be concise and should not bore the person on the other end.
5. Social Media
With the boom of the internet, social media has emerged as an effective platform for communication with users. However, it might take some time before you even see some engagement. It takes some time to build a network and professional identity of the brand online.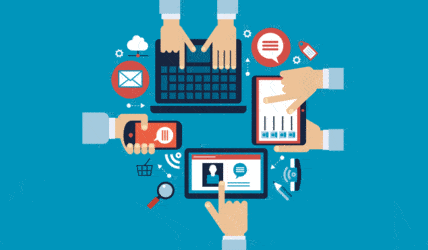 How do I track a sales cadence?
Many sophisticated tools are available in the market to keep track of everything. Sales representatives can use calendars or to-do-lists to manage and assign everyday tasks. Calendars are a great way to keep a check on the starting and the ending dates of sales cadence process. To-do-lists help in marking touch-points as bullets on the list and build them into the daily workflow. These are just some basic sales cadence tools that will help in managing activities within a cadence.
If you are looking for more advanced software solutions, you can go for a feature-loaded platform like EngageBay. It is an integrated Marketing, Sales and Service platform and comes with a free in-built CRM. This can help you in organizing your contact and sales appointments in one place.
How to measure results?
Sales cadence is a metric-driven phenomenon. After all, if you cannot measure its effectiveness, there is no point in spending time into building one. To see the performance of your cadence, you must check the engagement achieved after implementing it. Based on the nature of the business, the definition of engagement may change. For example, you can take into account the response rate and the total number of sales appointments booked. First, you will keep a track of how many people replied to an email, answered your phone call, or interacted with you on social media. Later, you can see how many of these responses actually qualified into successful sales meetings.
Winding-up
Once the sales cadence ends, it is important to know whether it was successful or not. If it was, you can consider using the same principles for the next group of contacts. If it was not, you can make some tweaks and refinements to make it better and suit your needs. It is a trial and error process and there is no concrete solution for a problem. Continuing with these sales cadence best practices you can organize a framework of touch-points and you will be able to a create great sales cadences to boost the overall efficiency of your work.