You can't put all your eggs in one basket anymore.
Traditionally, business owners thought it was a smart move to invest their time and effort in one area, and do it better than anyone else.
But now, a successful cross-channel marketing strategy is essential to reach customers effectively.
People interact with brands in a myriad of ways, either in-person or on a device, through email marketing, social media, or on company websites.
So, just as modern marketing gets more challenging, it also presents fantastic opportunities for businesses willing to reach customers and meet people across multiple mediums via various marketing campaigns.
This is where cross-channel marketing comes in.
In this article, we'll find out how a successful cross-channel marketing strategy can help your business reach customers across a broader audience, build stronger relationships, deliver better customer service, customer experience, and grow your brand visibility as the bottom line.
What is Cross-Channel Marketing?
Cross channel marketing is the practice of promoting your brand message across multiple platforms and advertising avenues, via both online and offline marketing campaigns.
These multiple marketing channels include customer touchpoints such as websites, social media campaigns, push notifications, mobile apps, email, blog posts, and word-of-mouth recommendations.
The purpose of this is to provide customers and new prospects with a consistent, seamless brand and customer experience that improves customer satisfaction, customer service, and drives higher conversion rates.
EngageBay's integrated marketing platform helps you execute your marketing strategies efficiently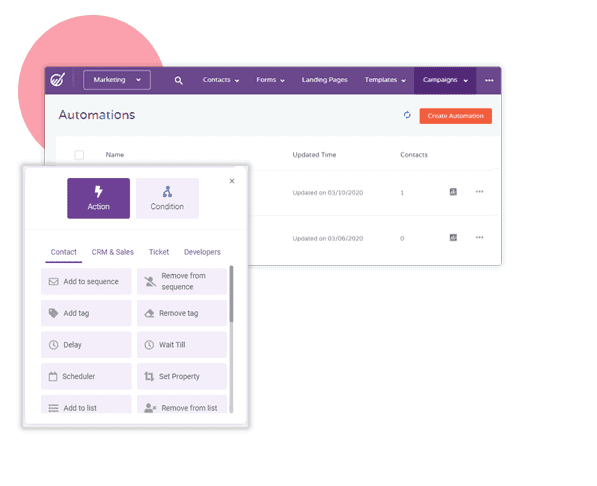 Cross channel marketing has a few interchangeable names, most notably multichannel marketing, and omnichannel marketing.
However, there are some subtle differences.
What is the difference between cross-channel marketing, multichannel marketing, and omnichannel marketing?
Multichannel marketing is the use of many separate marketing channels, whereas omnichannel is the use of all marketing channels together.
In other words, omnichannel marketing is the most advanced cross-channel marketing strategy, as it strives to provide great customer service and a seamless, unified customer experience.
In either case, both of these channel marketing strategies have the same goal in that they offer people more choices in how they interact with your brand whether it is via websites, social media, mobile apps, email, blog posts, and through word-of-mouth recommendations.
A multi-channel marketing campaign involves several different channels that don't communicate.
A cross channel marketing campaign or an omnichannel marketing campaign relies on the interactive, blended nature, so people can jump from one marketing channel to the next, picking up where they left off in the customer journey.
Difference between Omnichannel & Multichannel marketing – A video:
[su_youtube url="https://www.youtube.com/watch?v=5MD0t2mUZMg" title="Difference between Omnichannel & Multichannel marketing"]
>> EngageBay's Drip Campaign – Automate emails to go out based on specific timelines or user actions
6 Key Benefits of a Cross-Channel Marketing Strategy
1. Your Brand Will Get More Attention

2. Low-Cost Brand Marketing

3. Customers Can Use Their Favorite Medium

4. Optimize Communications with Prospects

5. More Digital Touch Points
By making the effort to meet customers on several different channels, you are sure to have your work cut out. It won't be easy, but will a cross-channel marketing approach be worth it?
Absolutely.
1. Your Brand Will Get More Attention
The more you are seen, the more curiosity you stir up. People will want to know about you.
According to research from WordStream, YouTube ads can generate a huge boost in brand awareness.
Studies indicate Google searches for your brand name can grow by more than 400%.
By getting your brand into the mix with competitors and customers, you'll soon take up residence in the minds of your target audience.
They may not need you yet, but with consistent brand awareness, you'll be the first to spring to mind when the time comes.
2. Low-Cost Brand Marketing
In a B2B marketing experience, when you use a cross channel marketing strategy, it allows you to negate considerable risk when trying to reach a wider audience.
Let's say you want to market to prospective new clients in the UK. It has more than 5.5 million small businesses.
Many of these will have a mix of employees who use different social media, while others prefer calling phone numbers or sending an email.
By throwing everything behind any one of these channel campaigns, you could generate a paltry return on investment (ROI).
Conversely, with a cross channel marketing approach, you can reach more contacts in these companies.
This will generate a better ROI, even if the initial outlay is a little more expensive.
3. Customers Can Use Their Favorite Medium
Over 70% of consumers prefer to make contact with a brand on multiple channels such as social media, email, etc. before they make a purchase.
People are less trusting of traditional advertising methods. They want to feel like they have more control over the shopping process.
A cross channel marketing strategy will offer several options to your target audience, so you allow them to decide how they will interact with your business.
This makes for a better customer experience across the board, which improves the chance of a conversion.
Source: Unsplash
4. Optimize Communications with Prospects
Here's a fun fact:
96% of first-time visitors to your website aren't ready to buy anything.
People need time to get acquainted with your brand. Therefore, they must go through several stages before they pull out their credit card.
The Marketing Rule of 7 asserts that your prospect must encounter your brand message at least seven times before they will take any action to buy your product or service.
Through contact at multiple digital touchpoints such as social media, email, etc., you can nurture customer relationships at a quicker pace, but one that is still comfortable for your prospects.
As such, a successful cross channel marketing strategy can shorten the customer journey and reduce the time to conversion.
Empower your marketing with the best strategies for maximum impact – learn more in our expert guide!
5. More Digital Touch Points
Data is an integral aspect of modern marketing, and as machine learning and artificial intelligence-led systems improve, the value of data will grow.
So, why not have more touchpoints in your marketing funnel? You can gather more data with cross channel marketing efforts.
With more consumer data, you'll get deeper insights into consumer behaviors and the performance of your current marketing strategies.
Knowledge is power, and with more data, you can make smarter marketing decisions.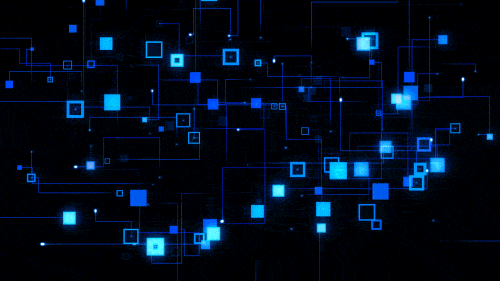 3 Potential Pitfalls of a Cross-Channel Marketing Strategy
1. There is Data Everywhere

2. You May Not Own the Point-Of-Sale

3. It's Easy to Misunderstand
It all sounds great, doesn't it?
We'd love to tell you that the move to a cross channel marketing strategy is all peaches and roses, but that wouldn't be true.
Of course, you probably suspected that already. Otherwise, everyone would be doing this by now.
So, here are several disadvantages of cross channel marketing:
1. There is Data Everywhere
It's possible to purchase third-party data to get clearer insights into the customer journey.
However, this can be quite expensive. Alternatively, you can collate the data yourself, but the more channels you explore, the greater the task becomes.
Imagine you are bringing together data from all these channels, including:
Beacons

Call Centers

Loyalty programs

Specialized landing pages

Website sign-ups

Email lists
Suffice to say, you could be swamped in data, which makes the challenge of understanding the customer journey tougher if you are marketing across channels.
It's best to do plenty of research first. That way, you can identify the data sources that are most closely aligned with what you need.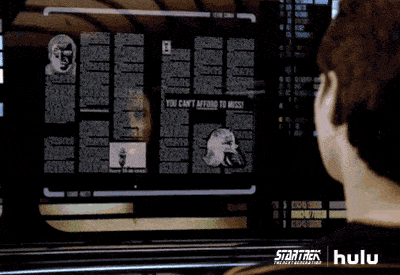 2. You May Not Own the Point-Of-Sale
Imagine you are open to the idea of cross channel marketing campaigns, but you don't own the point-of-sale.
It could be a call center or the physical store that customers visit to make a purchase.
If you only have full access to the data on some channels, like social media, then there will be a gap between your marketing efforts and the final point of purchase.
Only by blending online and offline efforts can you hope to get the big picture.
Without this cooperation, your omnichannel efforts will falter and likely fail to live up to their true potential.
A marketing platform like EngageBay's call center CRM to take their business to the next level.
3. It's Easy to Misunderstand Cross-Channel Marketing
The benefits are alluring, and certainly worth the effort.
However, a lot of companies make the mistake of plunging in headfirst.
How will you run omnichannel marketing campaigns if you don't understand how to make them work?
Ideally, all your channels will complement each other to move prospects along with your marketing funnel to the point of purchase.
However, if you don't understand things like targeted email marketing, it may be best to brush up before things get too complex.
Read also: Here's What Micromarketing Means, and How It Can Help Your Business
Why is Cross-Channel Marketing Important?
You may be thinking that cross-channel marketing sounds like a lot of hassle.
It'd be great if you could just keep on doing what you're doing without any worries of a complete digital marketing strategy overhaul.
What works today may still work tomorrow.
However, in the long-term, the very nature of the digital marketing world warrants that you must adapt to remain competitive.
Small businesses that dig their heels in and refuse to embrace the changing tides in their market will flounder.
They may eventually sink as consumers turn away from them in search of more innovative brands that are a better fit for their needs.
You may not need to use all channels, as in bonafide omnichannel marketing, but you should definitely look to adopt a cross channel marketing strategy.
Today, consumers are more empowered and more demanding.
Over 70% of consumers expect a personalized brand experience.
The rise of AI consulting technology and data analytics has made it possible to offer that. It has set the stage for more interactive, responsive marketing, which goes hand-in-hand with a successful cross-channel marketing approach.
Importance of Cross-Channel Marketing – A Video:
[su_youtube url="https://www.youtube.com/watch?v=FsW7aWdH72k" title="Importance of Cross-Channel Marketing"]
According to Google, "About 85% of online shoppers start a purchase on one device and finish on another."
By jumping on the trend, you can create a better online experience across the board. It will be one that is more integrated, and more user-friendly.
Best of all, it will help you reach consumers and deliver the solutions they are searching for.
If you don't get on board soon, your business may be left in the dust.
4 Examples of Cross-Channel Marketing in Action
1. Google Ads

2. Television Hashtags

3. REI

4. Starbucks
Speaking of Google, it would know a thing or two about this strategy. Here are a few examples of how this type of marketing is already changing the game.
1. Google Ads
The largest paid advertising platform in the world makes cross-channel it easy, providing users with several options for Google Ads PPC ad extensions, such as:
Click-to-Call –

By adding your business contact number to your ads, you can integrate PPC advertising and mobile communications.

PPC Offer –

This extension allows you to add coupons to your ads. Users can then print at physical stores, effectively merging their online and in-person shopping experience.
2. Television Hashtags
You've no doubt seen this one before. The "2nd screen effect" is a commonly-exploited tactic that companies have been using for several years.
While viewers are watching TV, companies will encourage online discussion with the use of a branded Twitter hashtag.
This motivates people to use their smartphones or laptop as they watch the show.
In 2017, Airbnb used their Superbowl slot to launch the #weaccept campaign, promoting diversity.
With some clever marketing and subtle timing, it was an instant hit.
In the following four months, it received more than 3.5 million impressions, reaching over 2.4 million people.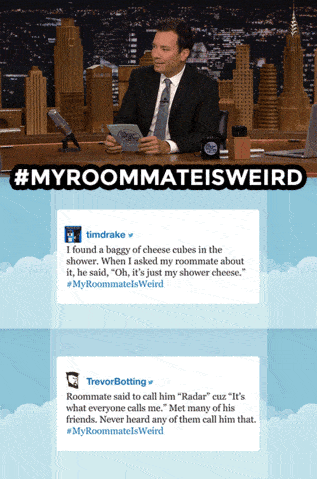 3. REI
Have you ever found yourself in a brick-and-mortar store, consulting your mobile device to research a product that is in that same store?
Research from Forbes found that 82% of customers do this before buying a product.
For ambitious companies that want to tap into the sales potential here, cross-channel outreach can help you deliver a better buying experience and persuade more people to follow through with a purchase.
The clothing brand REI uses its app to cater to customer's needs here.
You can scan the barcode of products in the shop, and the app will bring up all the information including customer reviews.
This is a great example of how you can market to customers in a way that they will truly appreciate.
Read also: Multichannel Retailing: Everything You Need to Know
4. Starbucks
The Starbucks Rewards app is widely regarded as one of the best cross-channel marketing strategy use cases in recent times.
If you're not familiar with it, here's how it works:
First, you receive your free rewards card, which you can use anytime you make a purchase.

However, unlike many other customer loyalty schemes, Starbucks has made it possible for customers to check their card balance, and reload it. You can do this in the store, on the website, or on your phone through the app.

Any changes to the card rewards balance or your profile will automatically be updated across every channel, in real-time.
Imagine you're standing in line, waiting to order your daily Double Caramel Frappuccino and a coffee for your boss.
She has taken a real shine to you after your stunning performance in this morning's board meeting.
Suddenly, it dawns on you that your Rewards card is almost empty. Disaster – this could be embarrassing.
Fear not, you can quickly reload it through the app.
It'll all be good by the time you swipe your card a few minutes later!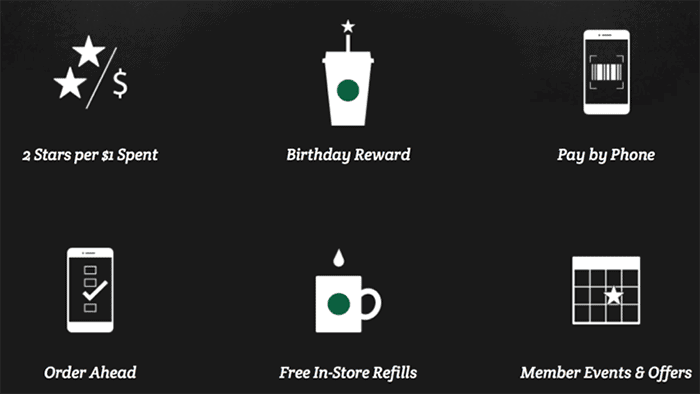 How to Cross-Channel Marketing Strategy

Create Buyer Personas

Unify Your Customer Data

Segment Your Audience

Align Content With Specific Buyer Journeys

Promote Your Channels and Devices

Measure Your Efforts

Tweak and Test
Okay, you're sold on the idea by now. It's clear there is much to gain.
Most importantly, you're prepared to put in the effort required to make a success of this.
It's time you learned how it's done!
Follow these seven steps to start a cross-channel marketing strategy this year.
1. Create Buyer Personas
No matter which form of marketing you are thinking of, there's one critical aspect that you absolutely must have covered before you get started:
Know your audience.
If you don't understand the people you are trying to reach, it will be almost impossible to sell to them.
You'll struggle to find them at first, and stand even less chance of keeping their interest and establishing trust between them and your brand.
Look to create detailed buyer personas that consider the needs and interests of your audience.
What sites do they visit? How do they research product information and services in your industry?
Create relatable buyer personas with EngageBay's powerful Contact Management software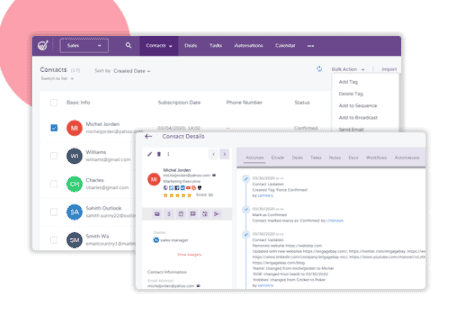 2. Unify All Customer Data
With defined personas, you'll have a strong foundation of data insights, which is crucial to your cross-channel marketing strategy.
You can use a customer relationship management (CRM) platform as a customer data platform and a central location for all your data, which provides tools for analytics data, monitoring behaviors, and engaging prospects across all your active channels.
From social media views to PPC advertising clicks, email open rates to newsletter subscriptions, it's important to unify your data, as it will give your cross-channel strategy a better chance of success.
3. Segment Your Audience
In 2016, 74% of consumers said they were frustrated when website content was not personalized for them.
Chances are that number has increased over the past couple of years.
Data insights give marketers incredible power to discover more about their audience, and the reality is that you will likely have several types of customers.
They may share similar broad interests, but with segmentation, you can divide them into several distinct groups.
For example, you could segment by:
Geographical location

Age group

Primary Device used
With a great marketing automation platform, you can perform segmentation with relative ease.
Then, you can let the technology take care of the hard work.
Once this is in place, you will be able to tailor your message for each segment.
This allows you to offer a greater level of personalization for all your customers.
Segment and target your subscriber lists with EngageBay's Marketing software

4. Align Content With Specific Buyer Journeys
No two customers are the same. When you understand that, your brand can look to give each customer individual attention, depending on where they are in their journey.
Abandoned cart emails are a clever way of reigniting interest just when it looks like a sale is on the brink of collapse.
Salesforce found that 60% of people return to complete their purchase within 24 hours of getting a personalized email about their abandoned cart.
Sometimes, people just need a little nudge to complete the sale.
Quite often, a 1-to-1 approach through a personalized email can do the trick.
5. Promote Your Channels and Devices
You may have heard that content marketing is 20% content and 80% marketing.
This belief is based upon the Pareto Principle that 80% of the results are derived from 20% of your efforts.
This theory is widely proven to be a good yardstick in the online marketing world.
If you invest more in the devices and channels that your customer prefers, and work to strengthen the fluidity between all channels, you will improve the user experience across the board.
Ultimately, a consistent approach to marketing on multiple marketing channels is essential and when you facilitate an easy transition from one channel to the next, you can be pretty confident that this marketing strategy will yield results.
6. Measure Your Efforts
There is little to be gained from marketing campaigns if your company has not identified key performance indicators (KPIs) to track.
For brand recognition, If it's a brand awareness campaign, you may track social media interactions and page likes.
A PPC campaign may have website traffic or conversions in mind.
An email marketing drive would put open rates and responses on top of your list.
By keeping a close eye on the metrics that matter to your goals, you will be able to determine if your efforts are succeeding.
Moreover, you'll learn what isn't working and can adjust accordingly.
With cross-channel marketing, it can be hard to keep track of everything.
However, with a reliable small business CRM program in your corner, things are different.
You can avail of comprehensive reports that make data analysis easy.
This gives you the insights you need to improve your ROI.
EngageBay CRM's reporting dashboard makes tracking easy and insightful

7. Tweak and Test
Finally, when you've made sense of the data at hand, you can implement the necessary changes in your campaigns.
This is what really unleashes the full power of an omnichannel strategy.
Consider each channel individually, and think about how they relate to one another:
Does your social media strategy support your website strategy?

Does the

email strategy

support the social media strategy?

Does your website strategy support your mobile strategy?
When you take a holistic approach to your multi-channel marketing strategy, the channels begin to take cues from each other.
Through consistent monitoring, tweaking, and testing, you can bring it all together to create a fully-integrated, seamless user experience.
And when you have that, you have a winner.
A CRM is Key to Cross-Channel Marketing Success
Nowadays, one channel isn't enough.
In fact, even if you have multiple channels, you may still be missing out because you aren't bringing them all together.
Cross-channel marketing allows your brand to reach prospects on different devices, and it makes it easy for people to move between channels throughout the customer journey.
When you have an excellent strategy, your brand messaging and product offers align with each individual's user intent and current position in their respective journey.
The tricky part is putting it all together, which is why unifying your data is so important to its success.
By using a unified all-in-one platform, you eliminate most of the challenges and will find it much easier to monitor all your channels.
When you are managing multiple channels on one central platform, you can deliver a consistent, strong brand voice across all channels.
Ultimately, that will help you offer the perfect omnichannel experience that people desire.
In the end, with a CRM and cross-channel marketing strategy, you can forge stronger relationships with people.
This will make it easier to turn more of them into paying customers and loyal advocates of your brand.