Over the last few years, TikTok has witnessed a massive rise in its popularity. While it was primarily designed as a fun social media platform for making and sharing videos, it has grown to be a superior marketing channel for businesses too.
The platform contains teenagers and younger adults as its main audience. This has given modern-day businesses a perfect opportunity to reach out to their target audience at their favorite platform and become more relatable by participating in cool challenges that their audience loves.
In 2021, TikTok reached the milestone of 1 billion active users and became the sixth most popular social media platform globally.
Brands like Nike, Chiptole, Crocs, etc., have created and participated in trendy TikTok challenges, and you shouldn't stay behind either. With TikTok's audience of more than 1 billion, you can easily attract a lot of eyeballs for your business and take it to new heights!
In this blog post, we will talk you through some popular TikTok challenges that will help you strengthen your presence on the platform.
Read on!
7 Incredibly Popular TikTok Challenges of All Time
TikTok is filled with hundreds of fun challenges. Some become insanely popular, while others quickly vanish into thin air. While TikTok challenges will come and go, there are certain challenges that have remained massively popular on the platform for years.
This section will explore seven popular TikTok challenges of all time!
1. The Blackout Challenge
Also referred to as the choking challenge, this is one of the most dangerous TikTok challenges of all time. While it did become popular, it is strictly advised not to try it.
The Blackout Challenge required people to film their videos while holding their breath for as long as possible. This challenge aimed to see how long a person could hold their breath without passing out.
Several people, especially children, met with an untimely death due to this challenge. This is the reason why parents need to consider enacting controls on children's accounts.
2. The Don't Rush Challenge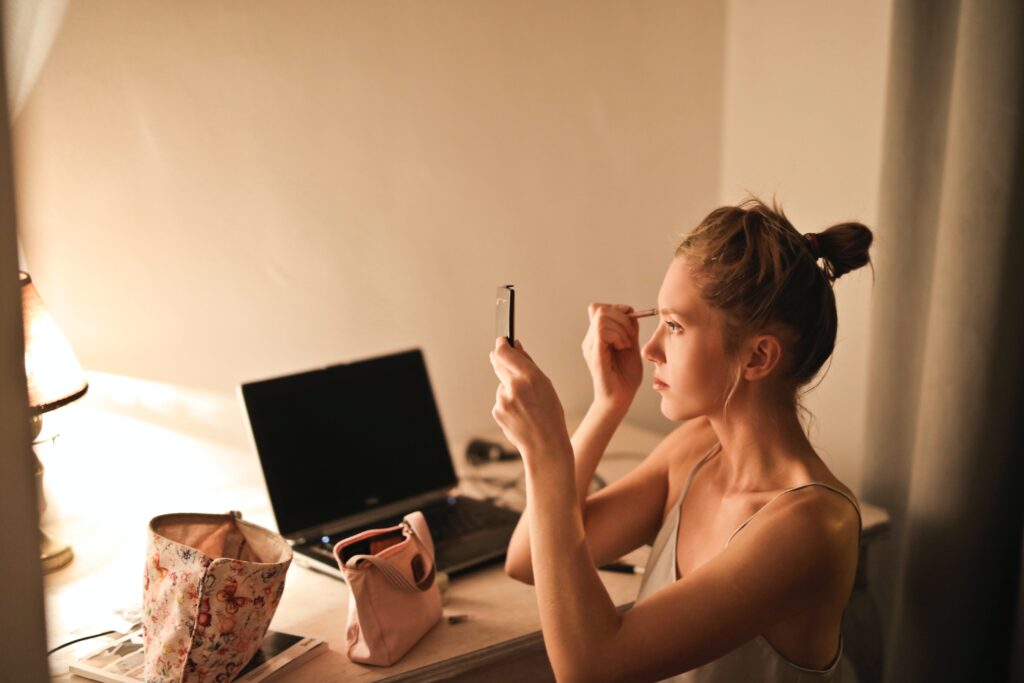 With over 1.2 billion views, The Don't Rush Challenge is one of the most popular challenges on TikTok.
In this challenge, TikTok users must shoot their videos while applying makeup. Then, they have to fast-forward that video and share the hilarious result on TikTok.
3. The Cha-Cha Slide Challenge
The Cha-Cha Slide Challenge is one of the coolest and most fun TikTok challenges. The best thing is, it was created for a good cause.
In this challenge, people must choose a song with a Cha-Cha Slide. Then, they have to dance with their partner or group of friends and post the video online. The challenge made people groove on entertaining songs and raise money for charity.
4. The Face Wax Challenge
The Face Wax Challenge is not for the faint-hearted ones! It requires you to cover your face with wax strips, let them dry, and then rip them off!
Painful, right?
5. The Lip Sync Challenge
Almost everyone has heard of TikTok's popular Lip Sync Challenge! It is a simple and self-explanatory challenge where people have to lip-sync their favorite songs and share their videos.
People added their own creative elements to this simple challenge, making it all the more fun!
6. The Milk Crate Challenge
This is an interesting but dangerous challenge where people must arrange empty milk crates as a staircase. They then must balance themselves and climb this staircase without knocking over any milk crate.
The challenge resulted in many people getting seriously injured. Unsurprisingly, it was banned.
7. The Silhouette Challenge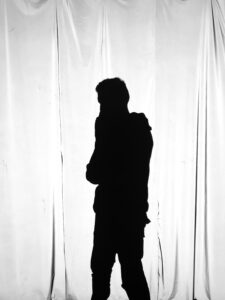 The Silhouette Challenge was a pretty simple and popular TikTok challenge. It simply required people to pose in front of a well-lit window and click a photo of their visible outline using the hashtag #SilhouetteChallenge.
Albeit simple, the challenge produced some of the most stunning shots!
However, it also led to some trouble as people started to figure out how to remove the filters. Yikes!
➡️ Read also: Creating The Perfect Social Media Handle For Your Business
Exciting TikTok Challenges Ideas for 2023 and Beyond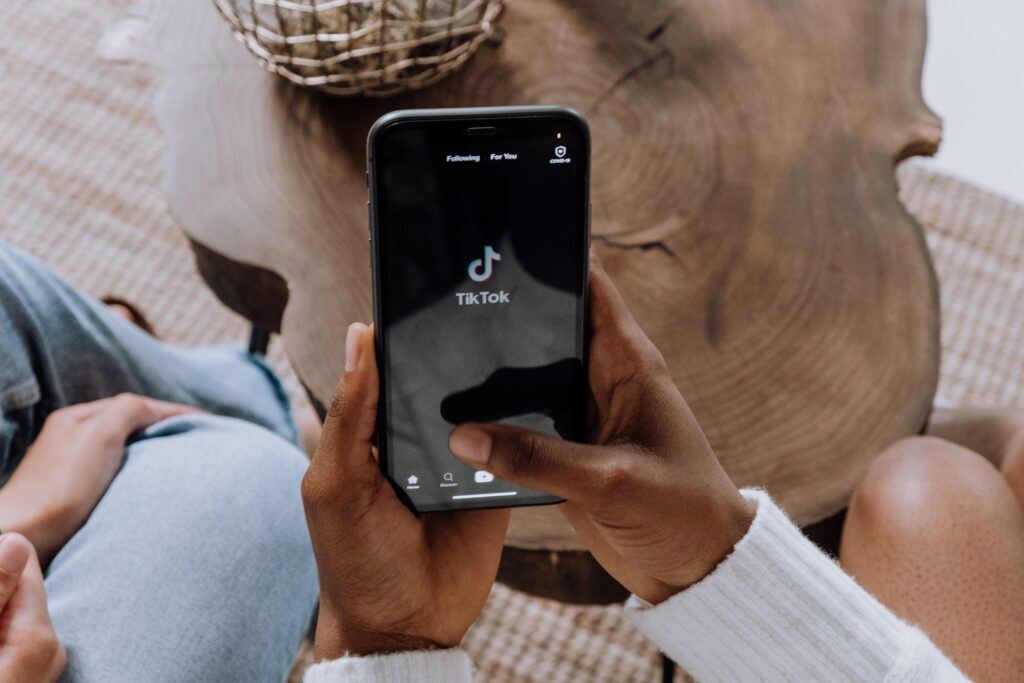 Now that we have explored the most popular TikTok challenges of all time, it's time to look at some fun and unique TikTok challenge ideas for 2023.
1. The Savage Challenge
You can create the exciting Savage Challenge on TikTok and ask your audience to participate in it. In this challenge, people will have to learn and follow the choreography of Megan Thee Stallions' highly loved song, "Savage."
You can request your audience to share their videos performing on this song and tag you on TikTok. This will give you more views and increase your brand recognition.
2. The Celeb Look-Alike Challenge
As its name suggests, the Celeb Look-Alike Challenge is all about choosing your favorite celebrities and recreating their iconic pictures and videos. The Celeb Look-alike Challenge is all about celebrating your favorite public personalities and their most memorable pictures and videos.
3. The fun and energetic Plank Challenge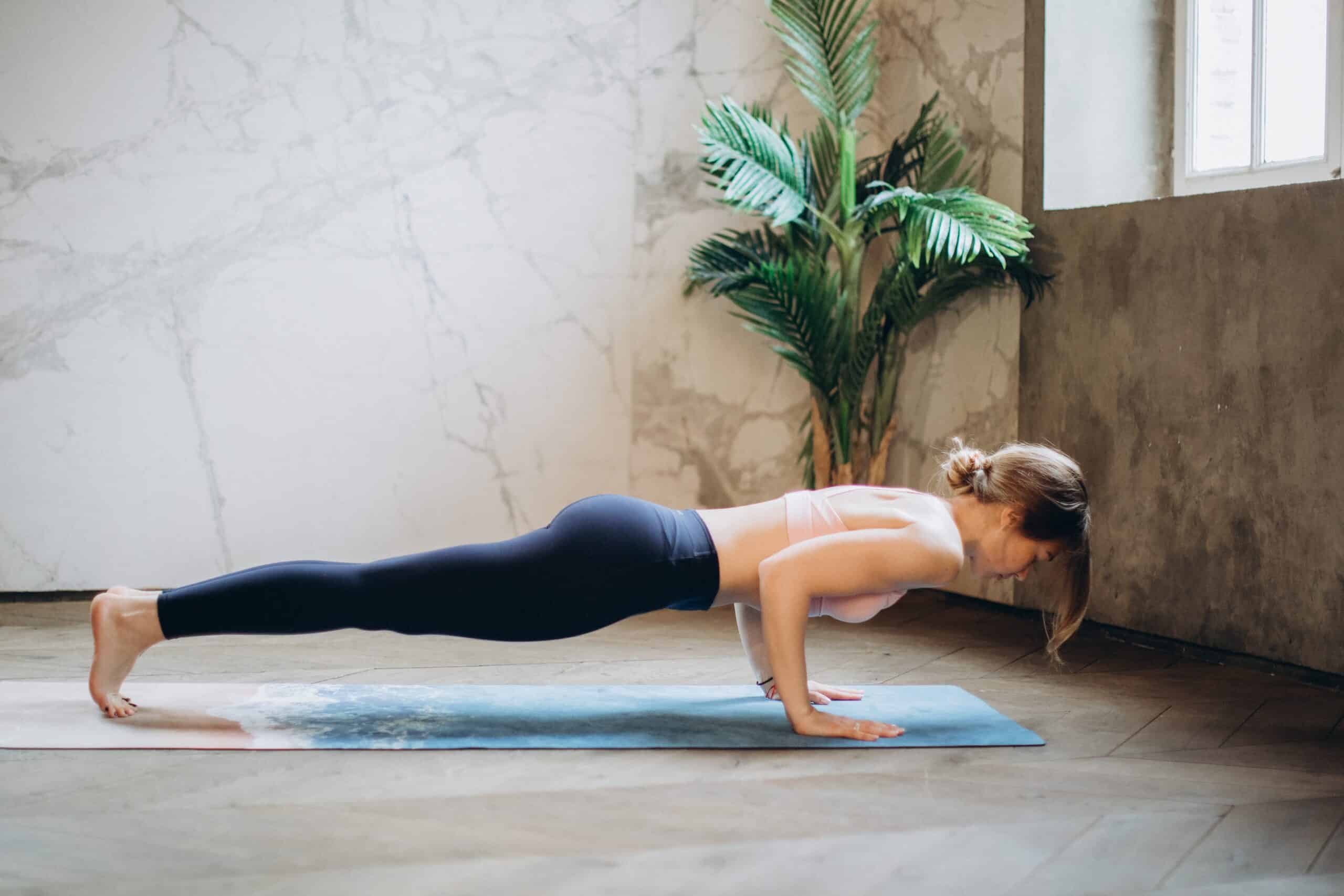 This challenge is for all the workout enthusiasts out there! It requires TikTok users to film themselves as they do a full round of planks while their favorite song plays in the background!
If your brand serves the health and fitness industry, participating in this challenge and encouraging your audience for the same can be a smart choice.
4. The Toosie Slide Challenge
The Toosie Slide is a well-known song by Drake. The song became a quick chartbuster thanks to its exciting hook step that resembled Michael Jackson's moonwalk dance.
People on TikTok quickly adopted this song and tried their hands (or feet!) at the song, resulting in the Toosie Slide Challenge!
5. Show your love for The Weeknd with the Blinding Lights Challenge
View this post on Instagram
This TikTok Challenge is for all The Weeknd fans out there! The performer's song – Blinding Lights – is loved by millions of people worldwide, and that's what this TikTok challenge is all about.
In it, participants have to film themselves dancing their hearts out while Blinding Lights plays in the background.
Among the millions of people who loved and adopted this challenge is Jessica Alba and fam, as you can see from their Instagram 👆🏼
6. Renegade Challenge
The Renegade Challenge is for all the pro dancers out there! The challenge involves pretty hard choreography to K Kamp's song "Lottery."
People taking the challenge must learn the complicated choreography and then film their video while performing the dance steps. The Renegade Challenge became incredibly popular overnight and witnessed thousands of people trying to perform their best.
➡️ Read also: 6 Great Ideas for Fun Social Media Engagement Posts

7. Supalonely Challenge
If you are a music lover, you'd know about the popular Supalonely song. The song became an overnight sensation on TikTok. In fact, the song's choreography received more than 200 million views on the platform!
In this challenge, the participants have to learn and practice the choreography. Then, they have to perform the dance and film their video with the #SupalonelyChallenge.
Participating in this challenge can be smart if you want to create a modern and cool brand image. Your employees can shoot a fun video and post it on TikTok from the company's account.
8. The Opposite Best Friends Check Challenge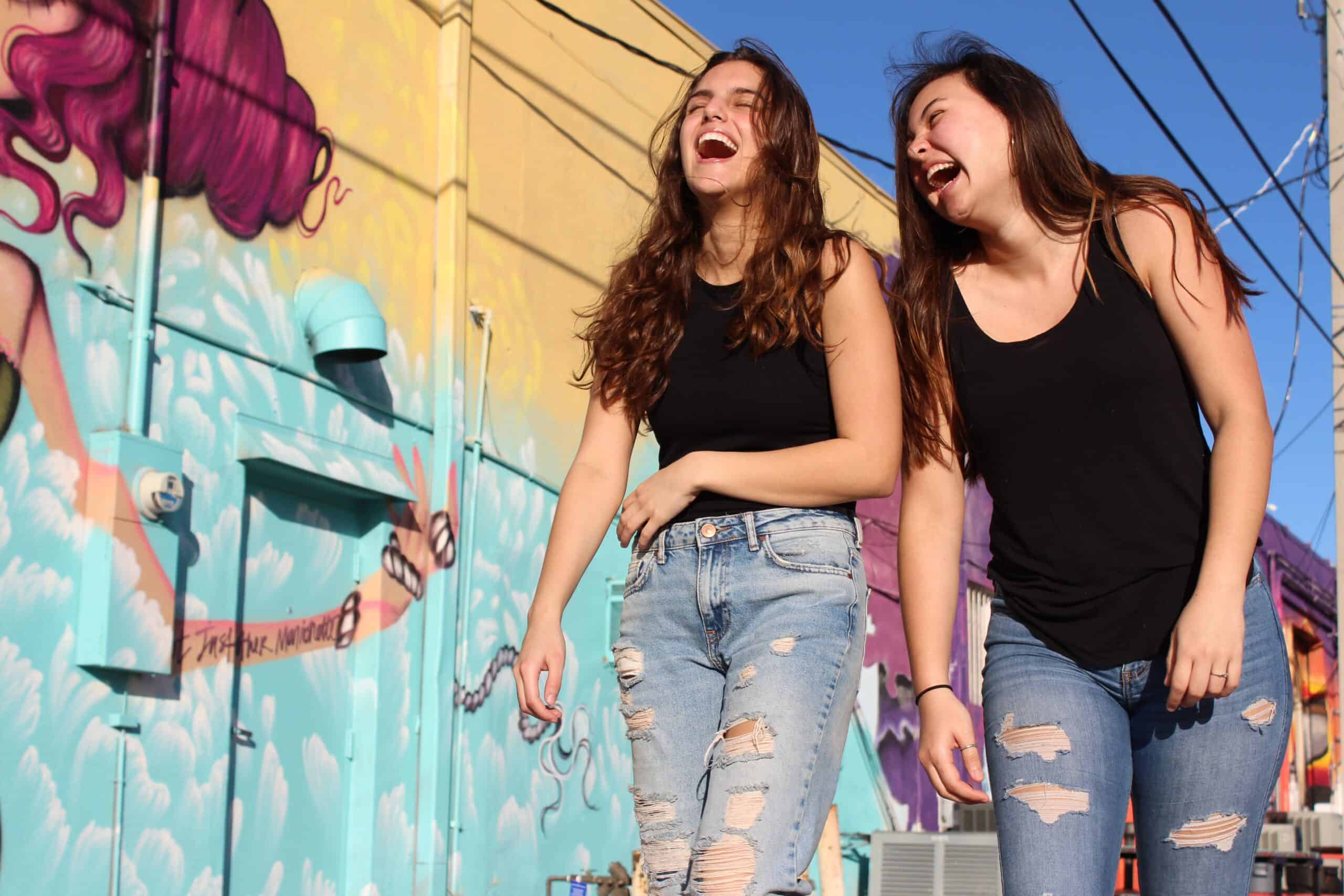 This incredibly fun challenge is meant to be taken with your best friend. It is basically based on the belief that "opposites attract", and that's the soul of this challenge. In it, the two best friends have to come together and talk about their differences.
As a brand, participating in this challenge can be a fantastic way to make yourself more relatable to your audience. They will be able to connect with you better, and you will be able to come across as a trendy and cool brand.
9. Mirror Reflection Challenge
In the Mirror Reflection Challenge, people have to use a special TikTok effect to get an identical twin and post a hilarious video on the platform.
TikTok's Mirror Reflection Challenge has witnessed some of the funniest and most interesting videos!
10. Flip the Switch Challenge
This is another popular dance challenge where the participants have to dance with their partners. The challenge basically requires them to show their moves on the super popular song by Drake – 'Nonstop.'
But just like every TikTok challenge, here is a twist! After dancing for a while, the partners have to exchange their clothes and switch positions without stopping their dance.
11. Updown Challenge
You can do this fun challenge with your partner, sibling, or friend. In this challenge, the participants must perform a coordinated up-down dance move with their partner while the catchy Updown song plays in the background.
12. Can't Touch This Challenge
The Can't Touch This Challenge is a fun dance challenge on TikTok. The challenge can be completed alone or with a partner. In it, the participants must film themselves while making a specific dance move at a rapid speed.
It is super simple and easy to learn. The catchy background music makes it a treat to watch!
13. First Move Last Move Challenge
This super fun dance challenge requires speed and presence of mind. The First Move Last Move Challenge can be taken with a partner only.
In it, TikTok users have to dance with their partners. But the twist is that they will have to use their partner's last dance step as their first step! The final video is incredibly fun to watch.
14. Level Up Challenge
This is one of the most adorable TikTok challenges. It is because your paw friends can also participate in it. Yes, you read it right!
In this challenge, the participant has to collect and set up a huge pile of toilet paper on the floor. Then they will have to encourage their pet to jump over that pile. The higher their pet jumps, the more fun it is!
If you are a pet-focused brand, you can participate in this challenge in 2023 and encourage your audience to do the same. You can even add your own creative elements to it and make the entire video all the more fun and exciting!
15. The Real Life At Home Challenge
Have you always wanted to live a fancy life? If yes, you can make your dream a reality in this challenge.
The Real Life At Home Challenge requires people to show their everyday life with a twist! People must film a video pretending their life is super fancy and share it with their audience.
➡️ Read also: 40 Social Media Marketing Quotes for Today's Business Environment

Wrapping Up
So there you go! That was all about the most popular TikTok challenges of all time and some excellent TikTok challenge ideas for 2023. TikTok has emerged as a powerful social media platform that has the ability to bring people and businesses together.
You can also use TikTok's creative center, which serves as a hub for users to tap into their creativity, look at current trends, and use the tools to craft viral videos.
Since video content is expected to do really well in the next year, not taking advantage of TikTok can be a huge mistake. So, make sure to go through all these TikTok challenges and include some of them in your video marketing strategy.
Stand out with unique and engaging bio ideas – learn more in our expert guide!