A brand is a company's blueprint, its unique stamp on the world that sets it apart from the competition.
Although the term development suggests this is a one-and-done process, it's anything but that.
You'll continue to change and refine your brand development with time as your company grows.
In this article, we'll tell you how to take on the brand development challenge in four convenient steps, so check it out!
Understanding Brand Development vs Branding
Brand development is a term that you might think you know on the surface, but the waters get a little murky, so to speak. What do we mean by that?
Well, branding and brand development are two separate things, so let's explain what exactly it is to develop a brand.
Brand development is the formulation of what your brand will be. It includes the determining factors of how you will present your business to the world.
You'll have to review business facets such as your target audience, your company values, and your business goals to determine the direction of your brand development, but that's something we'll delve into more in the next section.
Creating your brand identity is a part of developing your brand. So too is managing your brand and formulating a branding strategy.
So how exactly are brand development and branding different, you ask?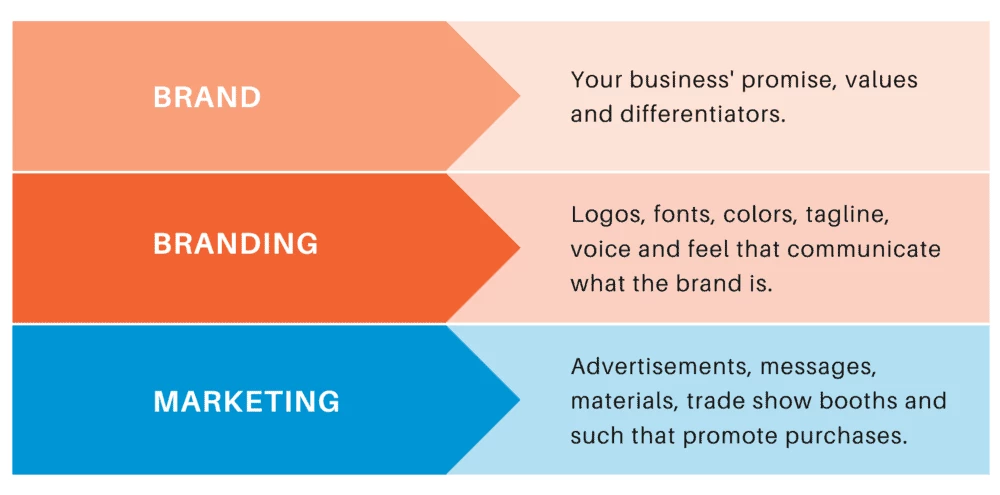 While developing your brand is about determining all that goes into your brand, branding itself is about executing that development in real-time.
To go back to our point from the intro, brand development is an ongoing process. It's true that the development of your brand will happen early in the days of your startup's history.
However, plenty of instances might require you to redefine or shift the direction of your brand, in which case redevelopment is necessary.
If you switch gears and move into a new industry, for example, that calls for a new development strategy.
Read also: How to Increase Brand Awareness (Tips, Tricks, and Pointers)
Follow These 4 Steps to Develop Your Brand
You can't jump into branding without developing your brand first. If you do, you'll end up with unclear messaging about your brand and inconsistent branding from one channel or platform to another.
Brand development must come first. Here are four steps to follow to discover the basis of your own brand.
Read also: 9 Types Of Branding And What They Really Mean
Step 1 – Understand your company
You can't possibly develop your brand without knowing what your small business exactly is.
As a business owner, defining what your company does can be hard, which is why we recommend a SWOT analysis.
SWOT is short for Strengths, Weaknesses, Opportunities, and Threats. You'll want to ask hard questions in each of these areas and then answer honestly.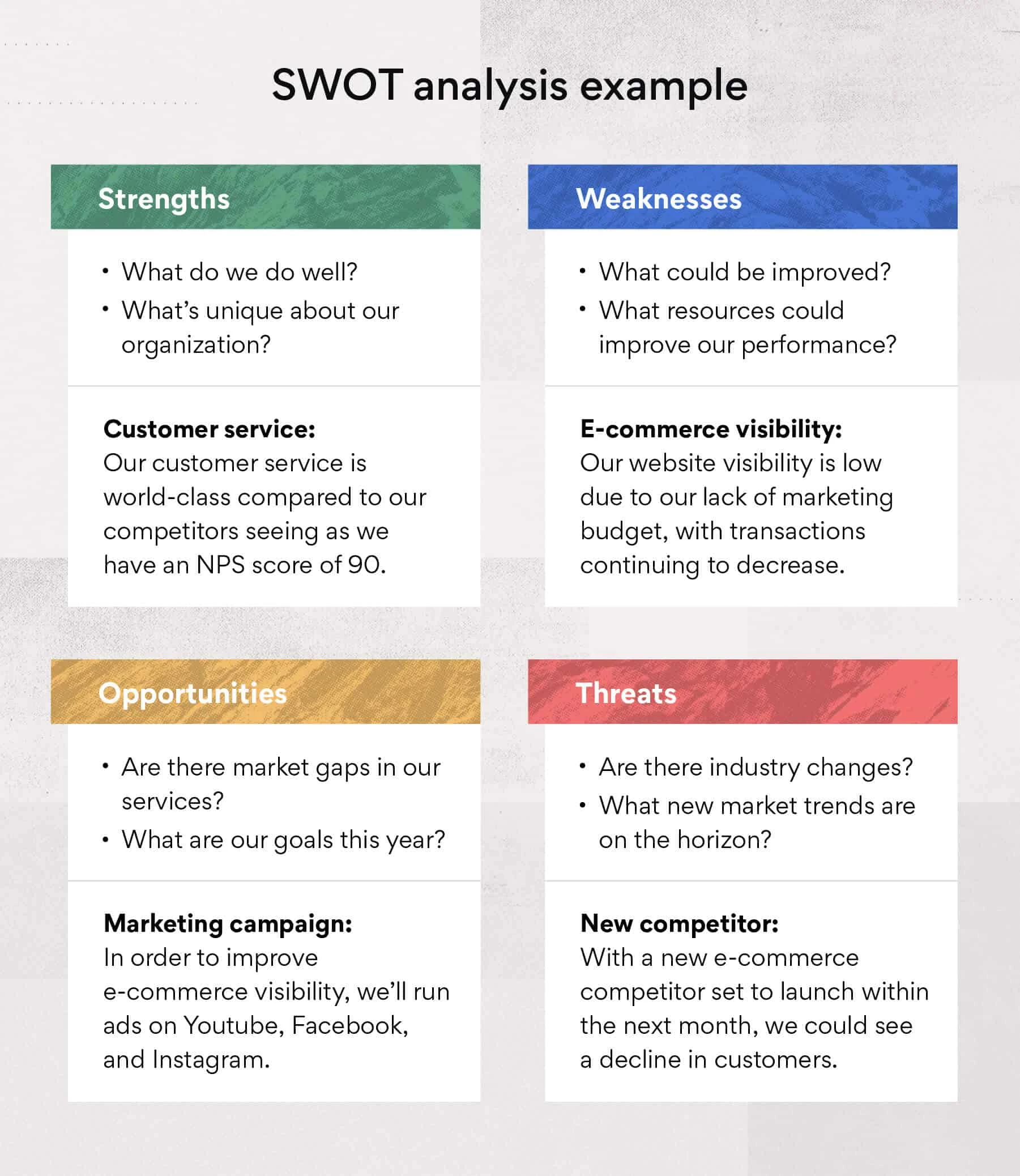 In the strengths section, what are your current best products and services? What areas of customer service do you excel in and why? What would you say is the primary reason that customers choose your business over someone else's who offers similar products or services?
Then it's time to move on to the weaknesses category. This is where a lot of businesses trip up in the honest self-assessment department 😅
You're only hindering your brand development when you're not truthful.
You might ask these questions: what are your competitors doing better than you? What are your weakest products and services? Have they always been that way, or did they become that way with time?
Next, you'll move on to the opportunities portion of the SWOT analysis.
What is your competition not doing so well that you can capitalize on? Is there an ongoing market trend you can jump on before it's not popular anymore? These are the kinds of questions that need answering.
The last part of your SWOT analysis is a review of your threats. Is there a new company in town that could usurp your hard-earned spot?
Once you've completed your SWOT analysis, as difficult as it might have been, you'll feel far more prepared to develop your brand.
Read also: Read also: 8 Of The Most Clever Brand Extension Examples
Step 2 – Learn your audience
Brand development means having a finger on the pulse of what your audience needs, wants, and is interested in.
If you don't yet know your target audience, that's the second step of brand development.
You need to gauge who will be the most receptive to your messages as well as your products and services.
What motivates these people? What kinds of problems or challenges do they have, also known as pain points?
What kind of influences are already at play among your target audience that can sway their decision-making one way or another? What tools do they use to find information and make purchasing decisions?
Once you know these answers, you likewise know your audience.
Read also: 14 Examples of Small Business Branding (Achieve Similar Results)
Step 3 – Select your brand message and positioning
By this point, you're about midway through your brand development, but now here comes the parts that are related the most to branding.
What is your brand message? We'll start with that question.
Perhaps this is the first time you're putting forth a brand message, or maybe your company has undergone some significant changes lately; you feel now is a good time for a new brand message.
Your brand message includes your value proposition and your personality — all rolled into one.
You must determine how you can express your value proposition without using words, as branding is not always verbal.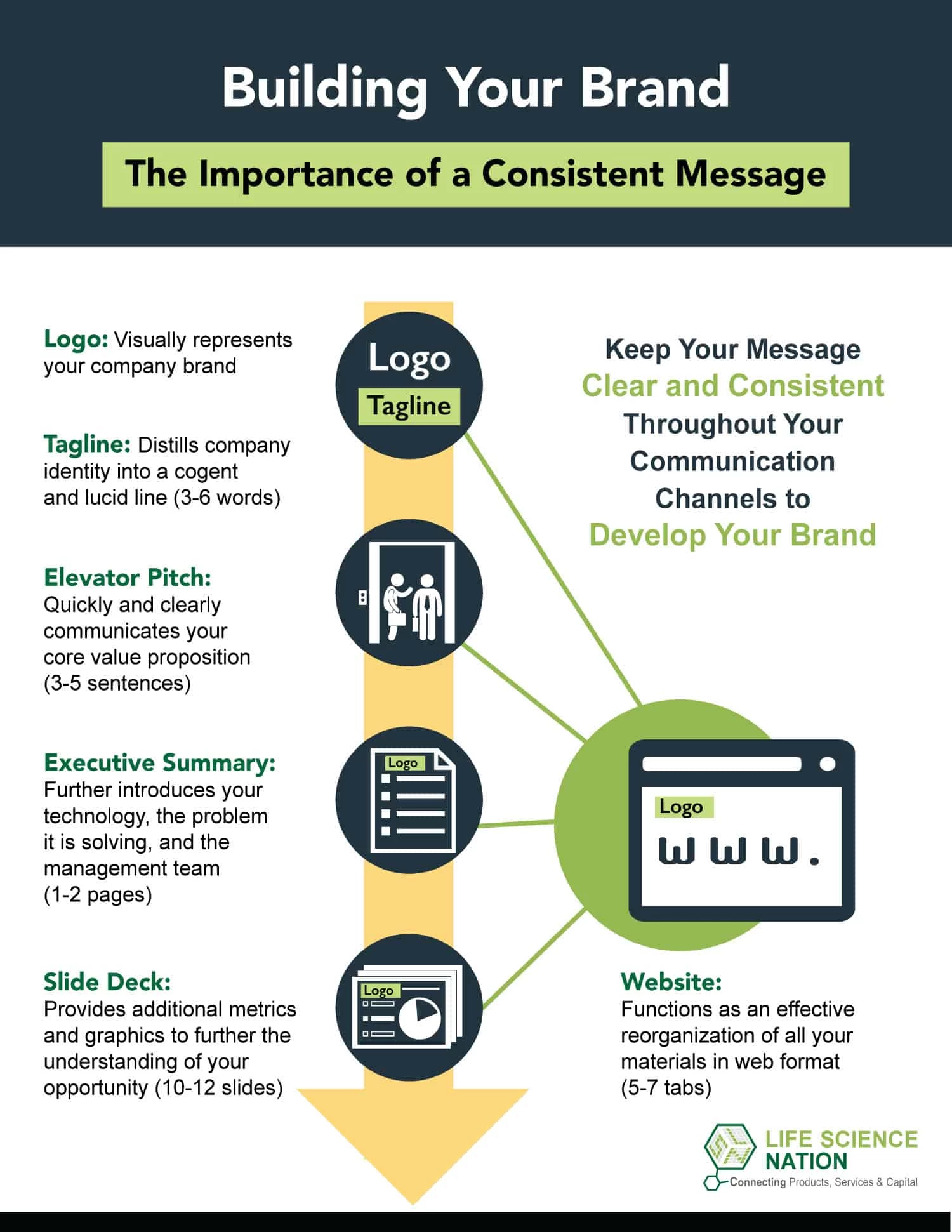 Once you've nailed down your brand statement, you have to select your brand positioning.
Will you push your new brand message to the forefront through advertising, content marketing, email marketing, social media marketing, a website redesign, or a combination of the above?
That depends on your ambitions and your budget.
Read also: Outbound Marketing Tips to (re)Brand your Company [Updated]
Step 4 – Track brand growth
The fourth and final step of your brand development journey is to watch as your brand grows.
By now, you have indeed switched from brand development to branding, or deploying the strategies you worked so hard to formulate.
Brand growth manifests itself in all sorts of ways, including an increase in lead generation, more social media shares and mentions, a spike in web traffic, better SEO positioning, and more.
These are all signs that your brand growth is on the right track.
Read also: How to build a strong digital brand with social media
Conclusion
Brand development is the strategic process of building your brand image, either at the beginning or after a major company shift. It entails diving deep into your company and your audience before creating a strategy that will lead to brand growth.
We've seen the four key steps to brand development. The key takeaway is that your brand development, image, and processes should align with your vision and mission.
One proven hack to accelerating your brand development is using the right tools.
That's where EngageBay can help. This is an all-in-one marketing automation, sales reporting and customer support (CRM) software that has helped thousands of solopreneurs and small business owners build a commendable brand.
Try it free 👇