I won't deny the fact that, to a first-timer, outbound marketing seems to have higher direct expenses than inbound marketing (also known as content marketing).
However, inbound marketing strategies or creating content and using it to market your business takes time and patience.
The truth is inbound marketing strategies are slower and require a lot of planning.
Rand Fishkin, CEO of Co-founder of Moz, wrote a post in 2018 about how several social media sites are taking measures that are hurting organic reach.
These are sites like Google, Facebook, Reddit, and several others – on which companies relied heavily for their inbound marketing efforts.
They're all aligning their platforms towards the actual users and that means businesses are using them for increasing their reach, will have to take other measures to stay on top of their audience's minds.
If your startup has spent enough time using inbound marketing, you might notice periods of stagnation where leads may come in slower.
You may also realize that you have to grow beyond your current market (which has saturated) and you have to start taking risks for higher revenue.
This will require more than simply inbound marketing.
The new market may be a new geographic market, a new age group, based on a new kind of product, a larger segment or a small sub-segment of your existing market, etc.
In such a scenario, a smaller outbound marketing campaign can act as a massive booster shot for your lead generation.
The main objective of such an outbound marketing campaign should be expanding your market to a new category of the audience or share a really high impact content or launch a new product.
So, in short, an outbound marketing campaign can be used to:
Expand into a new market
Launch a new product or a new piece of content
Launch a brand new business with an irresistible product
For accelerating lead generation targets
Getting more people to consume your existing content (i.e. increasing website traffic)
If you have a large content release campaign planned over 2-3 months, it's smart to run an outbound marketing campaign as "a warmup to get people to notice your brand" whenever they see your brand new content.
Outbound marketing campaigns are indispensable to any online branding activity.
What is Outbound Marketing
In Inbound Marketing, you share engaging and relevant content through different channels and in multiple forms.
If a prospective customer notices it, they come and talk to you, whereby you get your lead. It's the lead who is taking interest in your product/service and initiating the conversation; you simply share the information and make sure it reaches the maximum number of people in your target audience group.
We have all seen examples of inbound marketing strategies involving social media presence and posts, blog posts, contests, ebooks, guides, quizzes, etc.
With outbound marketing, it's the product/service company that initiates the conversation. So any kind of paid advertisement – social media, PPC, hoardings, TV/radio – is an example of an outbound marketing strategy.
Influencer Marketing campaigns are also a type of outbound marketing technique. They're often better than social media ads because you have an established source of authority (the influencer) and a highly engaged audience set (followers of the influencer).
The main objective of an outbound marketing campaign should be expanding your market to a new category of the audience or share a really high impact content or launch a new product.
So, in short, an outbound marketing campaign can be used to:
Expand into a new market

Launch a new product or a new piece of content

Launch a brand new business with an irresistible product

For accelerating lead generation targets

Getting more people to consume your existing content (i.e. increasing website traffic)
If you have a large content release campaign planned over 2-3 months, it's smart to run an outbound marketing campaign as "a warmup to get people to notice your brand" whenever they see your brand new content.
Outbound marketing campaigns are indispensable to any online branding activity.
What are the benefits of outbound marketing?
Often it's difficult to get the buy-in from the management to spend the budget on ads if all they have heard about are the benefits of inbound marketing strategies.
While inbound marketing is all the rage these days, outbound marketing is not dead yet. Had it been dead, Facebook would have wrapped up its ads manager product.
In fact, there are several situations where outbound marketing is essential and complementary to inbound marketing.
But how to know when to run an outbound marketing campaign and when to avoid it? Let's look at some benefits of outbound marketing to understand this:
It is fast
Outbound marketing campaigns get the message across to the user right away after the launch in contrast to inbound marketing.
So you may start getting leads within the first hour of your outbound marketing campaign going live.
Customers are more aware than ever of the market, strengths of a brand, and their weaknesses. This is not always true though.
Within the larger market, there are also busy customers who are so involved in their life that they want to get other things done quickly.
So if a product is a quick-use product, they wouldn't want to do extensive research.
The logic is simple: The more time a customer expects to use a product, the more time, effort, and money he will put in researching before the purchase.
You will see this theory at work in your own homes; FMCG products are advertised constantly on the TV on family channels.
So, outbound marketing campaigns deliver leads fast for products and services that the customer is not going to use for very long.
Often when we talk about BOFU (Bottom-of-the-funnel) customers, targeting them may be easier with outbound marketing campaigns as they are close to a decision.
They may be ready to buy instantly.
It is perfectly suited if you are marketing to senior folks
Older folks don't spend most of their time on smartphones or even on social media as the millennials do.
They have either developed other interests that don't make use of their phones, or they don't know how to properly use technology.
If you use inbound marketing strategies – or digital campaigns in general – to target senior citizens, your campaigns may not either reach them well or may not be received well.
Outbound marketing media like hoardings, newspaper/magazine ads, TV/radio ads are much more familiar for them.
So, you may be more successful with an outbound marketing campaign than with an inbound marketing campaign if you are targeting senior citizens.
Uncover the secrets of successful marketing with our in-depth guide to the best powerful strategies!
It is a great way to promote contests or programs with rewards
Based on the same effort v/s output principle explained earlier, contests activate the instant gratification switch in your audience.
You can conduct several different types of campaigns via the medium of outbound marketing campaigns
Offer more than the regular quantity of the product

Offer something at a significantly lower price

Offer something free with the regular product.

Offer free, longer-than-usual trials of the product.
If the product moves fast, or the offer is targeted at leads who are ready to purchase, an outbound marketing campaign showcasing an exciting offer is the most recommended course of action.
If you chose inbound marketing, you may need to run such a campaign for far longer than the outbound marketing campaign.
With the definition and benefits of both outbound marketing and inbound marketing out of our way, let's get to the crux of the matter!
Outbound Marketing Tips for the Frustrated Inbound Marketer
Outbound Marketing Tip #1: Define and refine your niche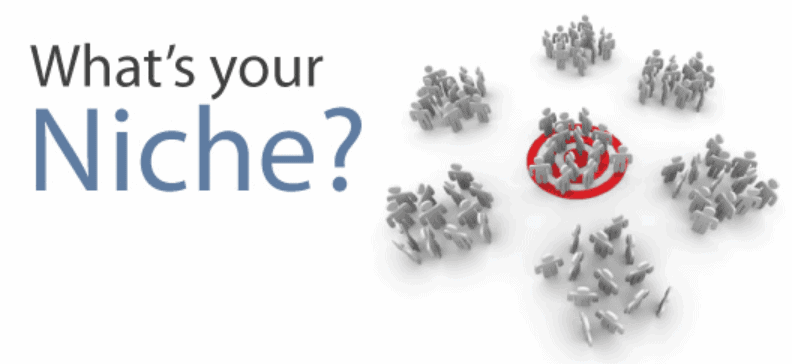 (Source)
Finding your niche is really more about finding what you are good at, rather than just trying to fit in. Sure, you have a great product.
But if you don't have a clear idea of your position in the market, then it's easy to waste time and money finding the right audience.
You can quit this step only if you have a highly refined buyer persona and have spent years perfecting your marketing process.
In the initial days, you have to start somewhere and gain a foothold in the market.
A very unstructured way of doing this is to rely on keyword research and organic search results. Here are some steps that may help you:
Find your apparent competitors who share the same industry.
Define what makes you similar to them and what you are offering that's different from them.
If you are offering something different, how is it different/better? And if it's not better, can you make it better?
While you are figuring out your niche, it must be important to note that it has to be as specific as possible. This means saying no to wider, seemingly crowded niches.
As Becky McCray explains in her article, you are not really cutting down the number of potential customers by narrowing down your niche; you are actually trying to find the people most suited for your product.
These people have the highest probability of purchase from you; it ensures your efforts won't be wasted on people who have no chance of buying from you.
There are a number of ways to narrow down your niche:
1. Define your ideal customer – Who will be using your products and services? Is there a class of users who will need it more than others?
Are they single mothers, fathers, divorcees, newlyweds, or grandparents? What role do they play for people closest in their lives?
2. Define one (or two) specialized services – For your ideal customer, you may have expertise in multiple areas for your subject matter.
Can your company produce products and services used by everyone in a repeatable fashion without any apparent loss in quality?
Often asking this question, may bring a few highest probability services/products at the top. Start with these; start by assessing your capacity and try to develop repeatable results in these areas.
3. Find a tough-to-serve customer – I quite like Becky's advice for this case. She claims that to find a loyal, long-term customer, go to people who have a hard time finding a service similar to yours.
For example, digital marketing services for small, local clothing boutiques in your city. Since they are small, they likely won't be much aware of how to market their business online (and they will have a very limited budget).
Give them your first round of service for free and let them pay for the next level after seeing the results. It would quite a fun challenge to create processes for them and educate them.
4. Find your intersection with other businesses – Do customers consume your service while doing something else?
Go to those other businesses and attach your product with them. For example, a brand new keto-based ready meal delivery service can tie-up with large IT businesses.
They could create a pop-up store to deliver pre-cooked meals to the employees of the organization.
5. Consider a niche based on a geographic area – Find people in a particular geographic area and target only them to start with.
The decision of which area to choose is entirely up to you; it could be based on your own location or based on market research which reveals the highest probability of conversion in that area.
A good VPN service will help to change your location to investigate international markets. In particular, it enables you to assume the role of a user from another nation and view the Internet via their perspective. This entails discovering distinctive search engine results, regionally-specific offers.
For example, Kota is a city in Rajasthan state in (North Western) India. It's famous as a mecca of higher education institutes and is basically a "university town".
If I am selling a product/service which helps improve students' productivity, I would start with Kota.
6. Offer product/service with exceptional customer service – It could be that all your competitors are offering a similar or same level of service, but you discovered that the customer service they offer leaves people unsatisfied.
You could choose to target those unsatisfied customers with a rock-solid customer service plan. Use emotional trigger words to appeal to the pain of these customers.
Within no time, you would be claiming a big chunk of the market share pie.
7. Offer a price advantage – If you don't seem to have much of an apparent advantage of your competitors, go luxury or go budget.
Offer the highest-ticket products and services to only luxury customers or offer products and services at rock-bottom prices to budget-conscious users.
You would be surprised how this can be a rewarding business branding strategy, at least in your early days.
Outbound Marketing Tip #2: Improve ad targeting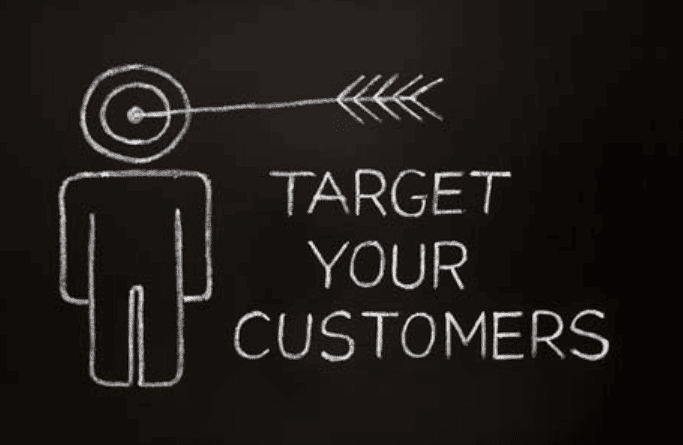 (Source)
Social media ads are a crucial part of outbound marketing as social media posts are of inbound marketing.
The idea is simple – take your ads where your audience is. Facebook, Twitter, and LinkedIn – all have robust ad managers that businesses can leverage to advertise to their potential audience.
Which of these you select, will depend on the type of product, type of ad, and the tone of your copy.
Each of these has its own strengths.
Facebook Ad Targeting Features
Facebook is a network where people share the most about their personal lives and that data gets used in determining audience characteristics in the Facebook Ad Manager.
The data is captured by
What people post on their timelines
Groups people are in
Kind of conversations they have in those groups
Pages they follow
Kinds of friends
Events they express their event in
Ads they have clicked on in the past
Type of apps they use
Games they play
Their personal and professional milestone events
Places they visit
Marital status
Location
Net worth
Facebook's feature of custom audiences allows you to include or exclude specific audience sets so you can control who sees your ad.
You may want to exclude your current customers from a new ad, you can upload your email list of converted customers into your Facebook Custom Audiences.
By installing your own customized Facebook pixel on your website, you can track who visits your site and when.
When you don't have much of a following, you can use this pixel code and run ads to target only those users who recently made a visit to your site.
If that's not enough, Facebook's lookalike audiences feature lets you expand your audience by targeting new people who are similar to your target audience.
Twitter Ad Targeting Best Practices
You can use Twitter's varied and robust targeting options to promote your tweeted content and achieve your business goals.
Twitter's Ad Manager provides the following options for targeting:
Language-based Targeting
Gender Targeting
Interest Targeting
@Username Targeting (to target followers of a particular account)
Device-specific Targeting
Behavior Targeting (to target people based on their shopping and buying patterns!)
Custom Audience Targeting (by using your own email list, or by using Twitter's own tracking code similar to Facebook Pixel)
Keyword Targeting
Geography Targeting
What really sets Twitter apart is its TV Show based Targeting. This is an option used to promote to users following a specific TV show.
You could choose to show your ads before, during, or after the show – to people tweeting about and engaged with the show.
Twitter Events is another powerful option which lets you target users interested in a particular global event.
LinkedIn Ads Targeting Best Practices
LinkedIn targeting is nothing like Twitter and Facebook ads targeting. You have to look at all the professional attributes.
Building a solid ad targeting strategy enables you to create higher more-effective, high-converting LinkedIn Ads.
1. Find the type of ad you want to send. If you are setting up thought leader ads through sponsored content and text ads, you are opening up your ad to a larger pool of audiences, making them ideal for conveying authoritative industry insights or expert content.
However, if the ad offers something highly specific and a large reach is unnecessary, you can choose Sponsored InMail ads that are delivered directly to users' inboxes."
2. Start by defining the location where your relevant audience might be.
3. Define your target audience by using multiple professional attributes: interests, identity, education, company, and experience.
4. Use Matched Audiences (MA) feature in LinkedIn Ads Manager to build customized audiences based on your own data.
You can upload your own email list to retarget them. Influencers and decision-makers are perfect for account-based targeting.
5. Do not get caught up in the number of targeting options available. Avoid hyper-targeting as highly precise targeting options may decrease your reach.
If you are new, you want to start by focusing targeting with a limited number targeting facets.
6. Test your ads to see what gives you the best results. All you have to do is create a duplicate ad, define what you want to test, and change those parameters for the duplicate ad.
Over time, as your test runs, the campaign manager monitors them for you. At the end of a defined period, you will know what works best for your audiences.
Keep repeating these experiments until you have gathered enough data to make a decision.
7. Like most major social media ad platforms, LinkedIn also offers an Audience Expansion feature which increases the reach of your ad.
The new people may have professional attributes slightly different from your ad targeting criteria, however, they would still be relevant. Use this feature to expand beyond your current audience.
8. While creating any kind of ad, you will experience most success when you tailor the content to the type of people who would be seeing your ad.
You need to gain a basic understanding of your audience and the kind of content they like.
9. Measure your campaigns to get insights on what works with your audience and what doesn't. Use these insights to tweak your ads and improve their conversion rate.
To help you understand their Ad Targeting options and how they affect your ad, LinkedIn came up with an ebook titled "Unleash LinkedIn's Targeting Capabilities", which you can download here.
Outbound Marketing Tip #3: Cultivate your brand voice
(Source)
As explained in this awesome article on Medium by Erica-Lee Lick, having a voice or a personality is about "familiarity".
Every person has a certain quality to him/her, which makes it easy for others to identify them in the text. For example, if I use a lot of emojis and I ask a lot of questions in my chats.
People would freak out when I don't use emojis and actually listen without asking irrelevant questions.
Full disclosure: no, I am not proud of it!!
Coming back to the point – people associate a personality to brands as well. Russell Brunson has also alluded to it in his widely-acclaimed book The Dotcom Secrets.
Head over to Foodpanda's Instagram and you will see a consistent brand voice that a foodie will identify with. Zomato's Instagram is markedly different from Foodpanda, even though both brands offer the same service.
While Foodpanda is "more of a foodie", Zomato is "very witty and funny".
As a founder, you may be aware of exactly how your brand should sound like. But to define a clear, repeatable strategy that can be captured in a set of Brand Voice Guidelines that everybody in the company can understand and use – that's a whole another animal you are tackling right there! [blockquote]
Taking a cue from the publishing industry, we know that not every writer we hire will have the exact same voice. So, we establish repeatable standards through our editorial guidelines.
Tips to establish a consistent brand personality
Examine your current brand voice
This helps in expediting the process because improving something is much easier than creating it. Start by asking certain key questions like:
1. What are your brand's top values? (Hint: Refer to your company's mission and vision statements, or create them if you haven't)
2. What is the tone of voice in your most popular pieces of content?
3. What is the perception of your brand among your customers? (Hint: Use online reviews or the feedback data you collect, look for adjectives that help characterize your brand).
Define your core brand voice
In this step, you will stitch the core characteristics of your brand's personality together to create a persona that makes your brand sound more "human".
Use human characteristics to define the personality and capture how a person with that dominant trait will talk.
Define the tone of your brand voice
Tone and voice are NOT the same things. The voice is the overall content, while tone adds context based on the type of conversation. Your brand's tone will be different in different situations.
So, essentially, tone refines your brand's voice, as stated by Kevan Lee on Buffer Blog.
Explain the specifics with the help of examples
Your brand voice style guide should include lists with DOs and DON'Ts, where you will ask your content creators to choose a particular word/phrase over another in all situations.
You can also create specific branded terms that you want to use and standards for spelling and grammar check. Grammarly and Hemingway App are great tools that we use at EngageBay.
Define multimedia that your writers can – or cannot – use
People absorb images, GIFs, videos a lot faster. Emojis are the flavor of the season. Define what your writers can use to appropriately represent your brand.
Give detailed guidelines that help writers find the exact type of media faster (in each category).
For example, you could tell them to use only animated images, or create memes out of "The Simpsons" callout stencil images (if that's your brand's thing!).
Read also: Maximizing Inbound Marketing Automation For Exponential Growth
Outbound Marketing Tip #4: Align your sales and marketing teams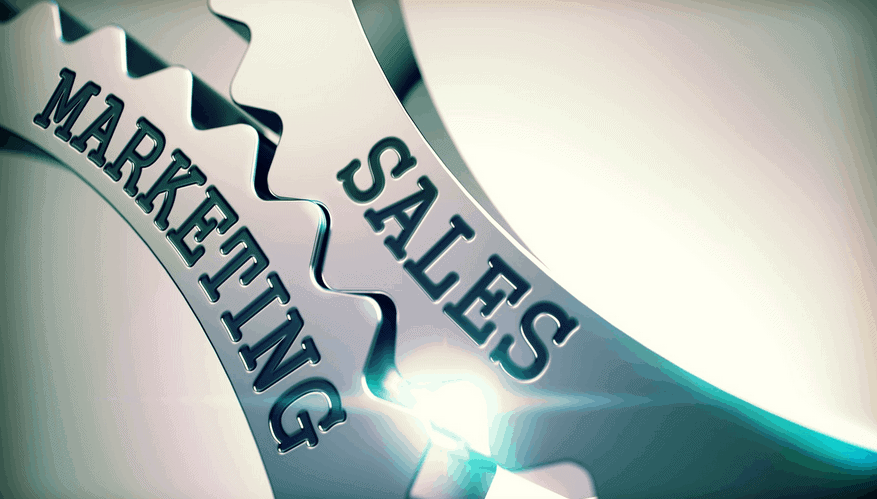 (Source)
At the root of this problem of misalignment is a lack of communication. It takes time and some deft procedural tweaking to ensure everyone in the sales and marketing team has the exact same data.
If you do not want to waste time and want to save money at the same time, you can check out how EngageBay's all-in-one software helps you eradicate communication problems with a shared CRM between the marketing and sales team.
With outbound marketing campaigns, alignment is a matter of a simple knowledge transfer session. Usually, outbound marketing campaigns are handled by sales and marketing teams.
If the support team doesn't stay in the loop, it takes them longer to answer the calls. It creates a bad impression of the customer service of the company.
That's why – once the campaign is conceptualized, gather all your customer-facing executives and let them know of everything they need to know about the campaign.
As an example, if you find a webinar platform that you're excited about and want to use, speak with all of the stakeholders in the sales process before you create and host a webinar for others to attend.
Also. discuss with them the kind of questions that they need to be ready for. Ask them what else they might need and provide it to them.
Outbound Marketing Tip #5: The Right Ways to Market Yourself in Events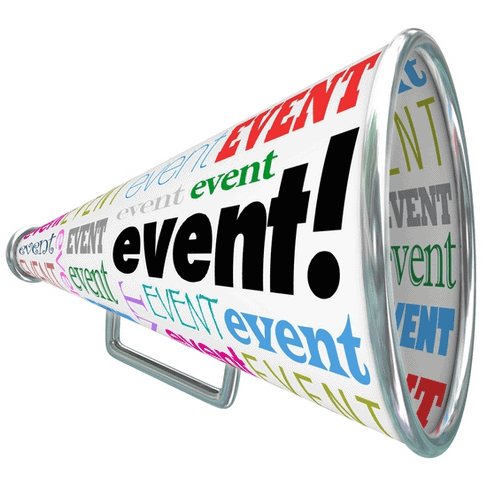 (Source)
If done right, trade events and trade shows could be a very effective and economical way to generate new leads.
Not just that, it allows you to grow your network and meet amazing people in your niche who inspire you. If you are lucky, you may even gain a friend from these shows.
These friends or acquaintances can support us and help grow our business.
You can really unlock tremendous growth potential through the strength of your professional network and the partnerships you form thereof.
To maximize your chances of lead generation (and other auxiliary benefits), here are some tips to get the most out of your participation at a trade show or a trade event:
Don't go without a goal to these events
You cannot to these events trying to achieve everything. Having multiple competing interests will throw you off your game and you won't be able to do any justice to any of them.
Instead, pick one or two primary goals and put your efforts behind these goals.
Prepare a plan and create a strategy to talk about your business.
Make it quick, but not too quick
If your goal is to generate leads, be ready to talk about your business and be ready to close that conversation quickly and exchange cards with people.
You have the whole day and to make the most of it, you should be talking to as many people as possible.
At the same time, you don't want to rush through swarms of people without making any impact, talking very little and very unenthusiastically.
Your interaction should be brief, polite, and persuasive.
Talk to them more about benefits and less about features
This is the fundamental principle of conversion marketing – it's also one of my favorite tactics as a marketer.
Because it's so simple and easy to be persuasive when you talk about how the product helps them instead of just telling them what features it has.
When you talk about benefits, you can engage people better and create a more positive impression.
This will, ultimately, lead to lowered resistance when you call them back after the event.
Take notes on your smartphone/tablet
You don't have to be so serious; a business seminar or event isn't going to be like a high-school lecture. You do want to make sure you don't lose out on essential detail.
For example, if you (or someone) else asks a crucial problem to an expert during the QnA, you would want to note down the answer.
Or if you meet someone interesting and they don't have a card (or may have run out of cards), you could note down their name and contact details.
Note-taking apps are powerful even just to note down ideas you may get individually or while talking to other associates or members of the audience.
Be prepared with personal accessories and electronic gadgets
You need to carry at least 20% more cards than you anticipate. So, make sure you design and order these cards well in advance.
If you and your team are carrying devices, you will also need portable chargers (or power banks) that are fully charged.
So make sure to plug in your devices and your power banks overnight so they have all the juice to last you the complete event.
Check up with your team if they have done the same. Recharge them every evening if you are attending a multi-day event.
All the talking and eating food from the event vendors can add to may leave your mouth dry or with bad breath. Be relaxed and carry some mints with you for refreshment.
Post with hashtags before the event to build curiosity for the brand
Create your own hashtags or contribute to existing hashtags. The content you create is not the high priority, but in the buildup to the event, it gives you visibility over your competitors who might also be present there.
You could simply tweet about your business being there, or mention other businesses who will be there. Doing so gives you a chance of being a part of the event at a deeper level; it also helps you build a consistent presence.
Live blog and share videos during the event
There may be many others who are not able to attend the event due to whatever reason. You can always start a live blogging stream to keep them updated with the event while making your brand a part of it.
Pick the best moments and tweet them with pictures/short clips, and add something extra into the post which focuses on your brand.
Give relevant goodies, not the common ones
If you are planning to give goodies to people visiting your counter, note that many other people might be giving them out too.
To make your brand stand out, give thoughtful goodies that others need.
For example, every stall gives out pamphlets. If you give them a small tote bag with your brand logo on it, yours will be the dominant brand because the majority of the people will be carrying your bag.
Want to make it appealing? Create a branded tote bag made out of jute/cardboard instead of plastic.
It's sustainable and gives your brand an instant image boost as an eco-friendly bag.
Create your mini-event inside an event
By creating a small mini-event (like a lucky draw) at a fixed time of the day, we give the audience a reason (the potential reward) to come back.
The lucky draw rewards are big hits in many events.
The mini-event will be like a first stage of the funnel; Your reward can be relevant merchandise or a discount coupon/deal for your products and services.
Outbound Marketing Tip #6: Cold Calling Tips to Not Feel like a Loser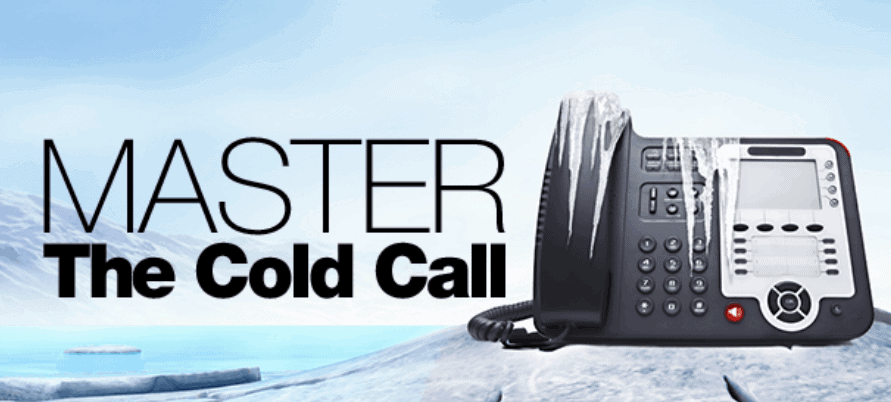 (Source)
For a newcomer in direct sales, cold calling can be scary. But this fear can also be a catalyst if the salesperson has the right kind of training and a healthy attitude towards customer service.
Before starting the cold calling for the day, you would need some kind of personal ice-breaker as a conversational warm-up.
You could set up a dummy cold call with your colleague or your boss too.
Once you get started, use these tips below to make sure you don't lose your conversational thread or feel lost.
Prepare for cold calling before you start the process
Start with generic questions and progress on to more specific ones that make them reveal the real emotion they would try to hide with logic to justify their buying decisions.
When they do open up, let them speak and do not interrupt.
You have to avoid any closed-ended questions that elicit a yes/no response. End the call when the person stops showing interest.
Make the person feel special by asking specific questions tailored to their personal situation
Nothing delights a potential customer than knowing that a salesperson (who called him to sell something) is actually listening to them.
So, listen to their problems well when they talk about it because that gives you the opportunity to ask specific questions.
These specific questions will help you go deeper into the emotional state and help you get a clearer picture of their actual motive.
Use the cold call to get your foot in the door, use meetings to make the actual entry
Limit your cold calls to only the most essential questions to keep the call short. Your goal in the cold call should be to get the prospect to the next meeting or the demo.
You should not expect the caller to be ready to buy. Most leads need nurturing which the rest of the sales and marketing team will do for you.
Keep the cold call professional
You can do this by focusing on the needs of the client and on the benefits (NOT features) of your business.
The cold call is to figure out if they need your help, not if you can satisfy their needs.
Use a relaxed tone while talking to the prospect on the cold call
It irritates me the most when salespeople call me and talk to me with a templated dialogue and a flat tone.
Tonality is the most important key to make your voice sound more personable and humane and 99% of the sales calls I receive ignore it.
If you want to have any chance of improving your cold calling skills, start working on your tonality even in your everyday conversations.
You got to bring your A-game on each and every call.
Outbound Marketing Tip #7: Create Radio Ads That Convert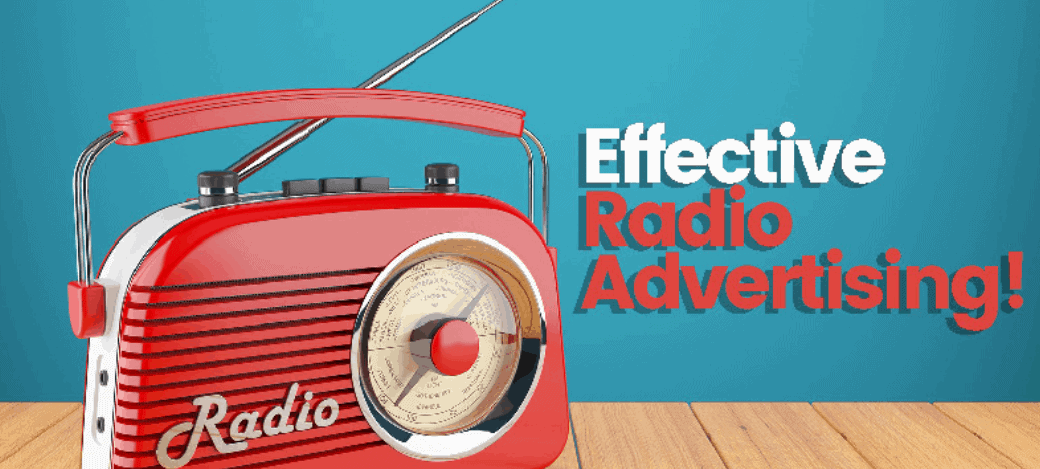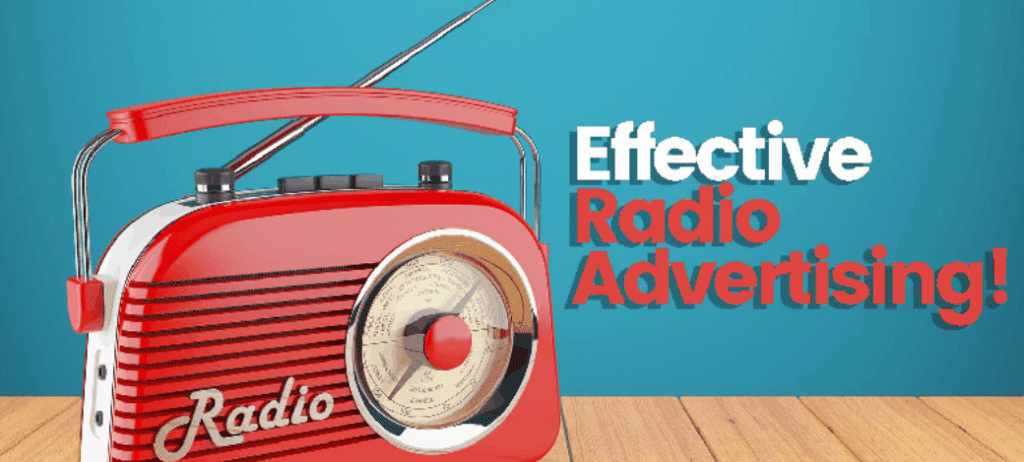 (Source)
Radio ads can be an extremely powerful way to gain entry into a new market, especially a new geographical market.
You don't just buy ad time on radio, you pay for the audience.
There are hundreds of different ways to create appealing ads for radio. Here are some basics to get you familiarized.
Start with a powerful hook
Your listeners are already tuned into the radio station's music; the ad playing before your own ad may have grabbed their attention for a while.
Your opener should be powerful and unique enough to grab their attention but not annoy them. Radio listeners usually change the channel when the ads begin.
Your opening hook's job is to prevent them from doing just that.
For this, using a voice actor with a distinct voice can be very useful.
Don't complicate your copy
Focus on one or two key benefits and their corresponding features. Don't waste time on the smallest benefits. The key to good radio copy is keeping it brief and persuasive at the same time.
Give all the contact details clearly in the call-to-action (CTA)
The CTA for radio ads is usually a phone number or a physical location to visit.
If it's a phone number, make sure every digit in the phone number is clearly spoken and the entire number is repeated twice.
If it's a physical location, mention the full address, and also guide them using the nearest landmark.
Use repetition to your advantage
Radio ads are short. For listeners to retain your brand's positive impression, your copy definitely needs to be catchy.
If there are some crucial benefits that you want them to remember, make sure to repeat it in the copy at least twice.
If you want to play the same ad on different radio stations, you need to be upfront with each radio station about it, you would need a higher budget too.
Sometimes, stations try to chop off or shorten the clips to fit into the time slot.
If you want to get your money worth, monitor their air time, or get someone junior in your office to monitor them for you.
You could also apply the repetition principle in a different way. Buy the exact same time slot at the same station for all days of the week. This ensures you get the maximum exposure in front of the same set of audience. You will need a higher budget for such repeating ads though.
Finally, don't give in to the station's pressure to book slots that are not effective for your audience.
They will try to fit ads into less-popular slots like the late night or early morning.
If your audience is not awake in that slot, your ad would be useless.
So don't accept any random slot change that the station lays down for you without thinking of your audience, even if they offer you a very low price.
Be ready to walk away and change the station if the need arises.
Outbound Marketing Tip #8: Design Powerful Print Ads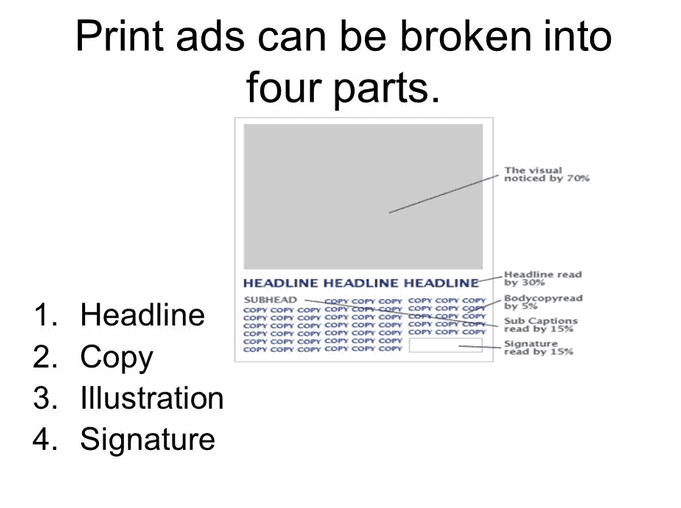 (Source)
Print advertisement is yet another powerful outbound marketing strategy. Your company most likely won't generate enough traffic just by relying on media journalists; you are not Apple!
Print ads, like Radio ads, need a big "pop" to first catch the users' attention.
Unlike Radio ads, the pop in a print ad comes from the size, color, font, or some other striking visual feature in the ad.
What about the rest of the ad? What and how should your ad convey your brand's message after capturing the attention?
Here are a bunch of basic and advanced tips to create powerful print ads.
Your ad should be different from your internal PowerPoint presentations
Without sufficient knowledge or time, you may end up using your internal PPT decks for your print ad copy.
Realize that, unlike your internal stakeholders, the general public is not there to read your ad. They buy the publication to read the content, your ad is just in the way.
Your content, therefore, should be crisp and concise. The simplest way to do that is to select one or two key benefits for the customer.
Once you do that, you give your ad a chance to survive the 2-second test.
Create a big ad, and use a big-sized font for the title
A full front-page ad grabs the most eyeballs. In print advertising, size always matters, and size (almost) always wins.
The title font should be large enough to be clearly seen, and not so large that it leaves no whitespace or clutters the rest of the ad.
The print ad copy needs to be about customers, who care about great customer service as much as they want a great product.
So when writing this copy, think about how you can assure them of the best possible customer service.
Select an image that is relevant to your ad
The simplest way to find the most eye-catching image is to spend a day in the life of your ideal customer(s).
You can also do that with an imaginary scenario.
The deeper you know a potential customer's life, the easier it will be to find the most relevant visuals.
Focus on the solution that your business offers, NOT the problem it solves
When you focus on the problems, you will most likely use negative imagery and words.
When your potential customers see this, a negative impression gets created in their minds and they end up associating that negative feeling with your brand.
Don't let that happen! Focus on the solution you offer and the "end state" of your customer after using your products and services.
This means fervently avoiding the "initial state" or the "from state" of the customer prior to using your services.
Use social proof and third-party seals to generate credibility for your ad
Social proof has been one of the most reliable conversion triggers for ages. It's a known fact that people buy emotionally but they use logic to justify it.
So to make them convert, you have to touch on these emotions.
Telling them that others also trusted you helps their mind mimic that trust. Thus, the credibility of your brand takes seed.
Same for credibility seals or awards from high-visibility third parties. For example, an information security product can show a badge of trust from a trusted anti-virus software like Norton or McAfee. You can also use industry awards and recognition badges.
Worked with reputed clients? Show that by using their logos.
But first, make sure you get written permission from your clients to use their logo for your own marketing.
Don't clout the ad with too many of these logos, they might take attention away from the print ad copy.
Consider how you can lower psychological barriers to improve the conversion rate for your ad
By offering some rewards like a free consultation or a discount coupon, you make the conversion a two-way transaction.
The people have one more reason to buy from you or to contact you.
This lowers the powerful psychological barriers they might have with regard to money.
Publish your contact information in the CTA and make it very easy to read
You can follow visual design principles like the F-pattern or Z-pattern for the placement of your CTA, so readers don't miss it.
The CTA should include your online, on-call, email, and physical contact information in a very clear font.
You may exclude some of these if they are not relevant to your campaign.
Track your print ads
Whoever said the print ads can't be tracked belongs to the '80s! There are so many smart ways to measure print ad conversion.
Borrowing from Mary Klayton's genius, these techniques are:
Physical coupons in the ads
A unique phone number for the campaign
A specialized email address
Customized landing page (Make sure to use an easily readable short link for this) or website specifically designed ]for the campaign
A QR code created online and Barcode scans
General increased traffic to the mother website of your brand
Outbound Marketing Tip #9: Optimize Your Video Ads for Maximum Engagement and Conversion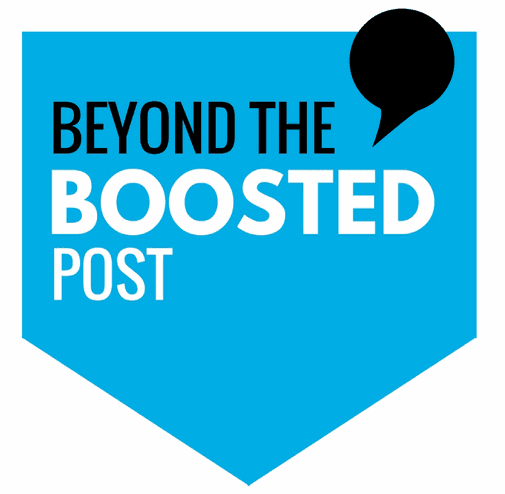 (Source)
Yahoo! partnered with Nielsen and Hunter Qualitative and came up with a detailed analysis of various factors about the use of video ads.
They published their findings in a report.
From this report, it became clear that
Mobile video consumption has increased by over 55%
More and more advertisers are spending on mobile ads
Video ads served across multiple platforms have been very effective and their results were seen in improved brand exposure metrics.
Video ads are amazing because it combines the best of print and radio ads.
The video engages to a deeper level and the copy draws them to buy. Uses of video ads include:
YouTube Ads
TV Ads
Social Media Ads
Banner Video Ads
Here are some crucial keys to develop video ads for higher engagement and conversion.
For memorable branding, use larger logos on a mobile screen
To create a consistent brand appeal, your audience needs to see your logo clearly, regardless of the device size. On a small mobile screen, your brand logo might get lost.
To make your brand more memorable, keep the size of your logo large and its design striking.
Always include a CTA
If you make a great ad, your brand gains a positive impression. You would obviously want to capitalize on that impression.
This might seem a bit obvious but people often dispute the need for CTA in video ads, particularly for those ads that don't offer discounts or any immediate benefit for the viewer to act on.
Even if you don't have something to offer immediately, include a hashtag with your brand's name.
This lets users know how to engage with you and join an online conversation about your brand.
Otherwise, a landing page or app install link works well for engagement too.
Focus more on relevance in the messaging and not on the time to introduce your brand
The difference between a good brand ad and a poor one – is how you plug the brand mention into the ad. The exact second to mention the brand doesn't really matter.
If it doesn't make sense, your brand is doomed. You can't salvage a crappy ad.
Want an example?
Pepsi made an ad with Kendall Jenner, where she was shown offering a can of Pepsi to the police officials during a Black Lives Matter protest.
Here, during a protest, Pepsi was given to the police officers – this didn't make sense to many because it's the protestors who needed the drink, not the police officers. Moreover, she was a part of the protestors.
Why would she give the can to police officers trying to stop the protest?
The ad was termed racist and Pepsi eventually had to retract the commercial and issue an apology.
Use appropriate tone in the narrative of the ad
If your brand is new, a comedic ad tone helps familiarize people with your brand.
If they already know about your brand, a dramatic toned ad helps create more brand affinity among your audience.
Finally, an informational ad is more successful than all other types in getting people to buy your product; it works on improving the purchase intent of the viewers.
Consider device alignment and optimize your ads accordingly
Vertical ads capture more screen area and therefore give a larger "viewport" (or a larger portion of the screen) for brand exposure.
However, there's no clear winner among traditional horizontal ads and newly popular vertical ads.
Test your ads on different device sizes to learn which one suits better and how to optimize your ad for the same.
Additionally, you may want to create a separate ad for TV and mobile.
Traditional 15-30 second ads convert better
Your ad doesn't need to be very long to convert for brand affinity and purchase intent; the traditional 15-30 second duration works very well – especially on mobile ads.
I have seen ads go past 1 minute; these days ads of up to 2-4 minutes are pretty common on YouTube.
From personal experience as an audience of these ads, a long ad is NOT welcome unless it genuinely tells a very appealing story.
Surprisingly, there have been at least a few ads that have made me watch for the whole 4 minutes duration.
Auto-start works, only if you have a relevant and engaging ads
Many advertisers don't like ads that start automatically and hence they are afraid of creating such ads.
In reality, autostart does not seem to hinder the performance of the ad with regards to brand affinity, brand familiarity, and aided recall.
Especially for the millennials, it's the relevance and engagement of the ad that matters the most.
Latest Outbound Marketing tactics that work in 2021
Outbound marketing is far from dead. But with inbound marketing taking most of the search space for marketing terms, outbound has had to evolve massively over the past decade.
So, which outbound marketing tactics still work in 2020?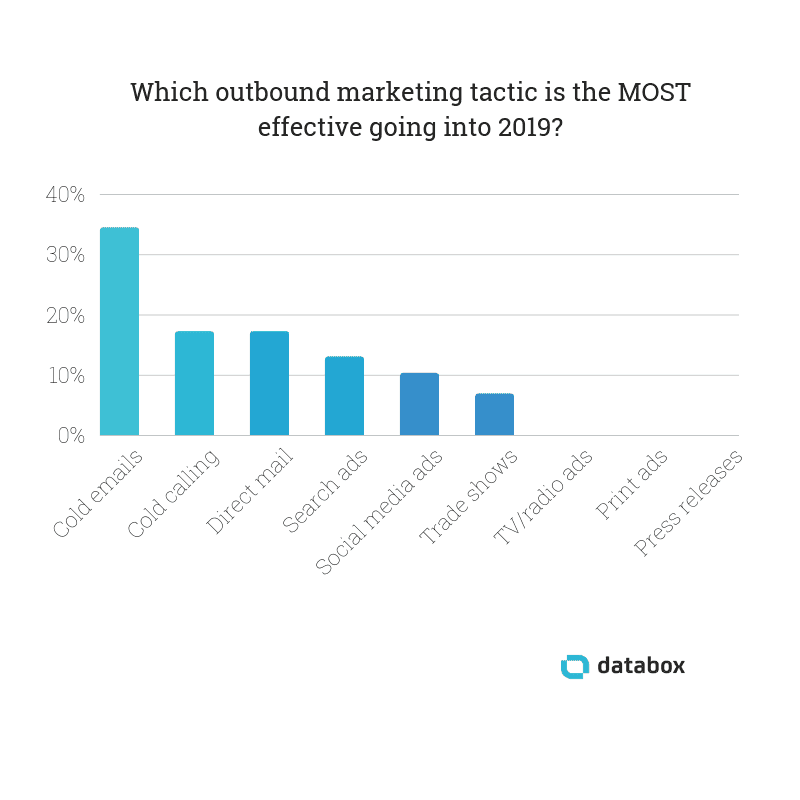 According to a survey by Databox, cold emails are at the top of preferred outbound marketing methods in 2019. Over 30% of the respondents attested to the power of cold emails.
Cold calling was also chosen as the most effective outbound marketing tactic by over 15% of the respondents, and so was direct mail.
Search and social media ads also had the support of over 10% of survey respondents.
So, now that you know cold emails work the best for your outbound marketing strategy, it's time to create a strategy for sending cold emails effectively.
Wrapping up – Brand Your Company Better with Outbound Marketing Tips
There's a lot more to outbound marketing strategies than just social media ads. Print, Radio, and Video ads all have to be a part of your outbound marketing strategy.
In this article, we covered several high-level outbound marketing tips for different forms of outbound marketing.
No matter which form you use for your company, make sure you have discovered and refined your niche.
You need to have a solid outbound ad targeting strategy so as not to waste your marketing budget on ads that don't cover.
All of your ad copy must be focused on customer benefits and not the features of your product/service.
The easiest way to do this is to write around the SOLUTIONS you provide rather than the PROBLEMS you solve.
Explore how EngageBay can help your email marketing efforts