In modern marketing, nothing stays still for long. The rise of automation software and the benefits of customer relationship management (CRM) are well-documented. However, for many businesses, new ideas like CRM integration have been viewed as a superfluous option.
But here's the thing:
It's more than just talk.
And it's no longer just an option.
Online entrepreneurs spend an ungodly number of hours learning about new marketing technology. From building websites to running email campaigns, organizing online stores to publishing content on social media – the list goes on.
It's an endless endeavor, and there's never enough time in the day to get a grip on everything. This is especially true if you opt for multiple point solutions. While every tool offers a solution, it also has its own log-in, integrations, bills, and frustrations. The more tools you gather up, the more challenging it all becomes.
If you enjoy watching a video rather than reading, here's the explainer video for this article:
In this article, we'll see why this is no longer the road to success.
The truth is, change is afoot. Marketing as we know it is transforming, and it's time to get your automation software in line.
Why You Should Care About Automation Software
The marketing technology industry has enjoyed meteoric growth in the past decade, surging from just 150 tools back in 2010 to well over 5000 specific point solutions now.
Despite the hype, there are still plenty of companies who believe they'll be just fine with what they've got. They can leave the techno gadgets and MarTech mumbo-jumbo to the young upstarts and hipster startups. Reluctant to change, they believe it'll all be okay because they already have an established business.
Unfortunately, that attitude is a recipe for disaster. While you may abhor the idea of transforming the way things are done in your business, the benefits of CRM integration and marketing automation are too big to ignore.
More to the point, the consequences of inertia are too damning for you to refuse change. Failing at digital transformation may actually close your shop doors forever.
So, why is automation software so hot? What can it do for your business?
3 Big Benefits of Marketing Automation
1. Streamlined Lead Generation
2. A Personalized Customer Experience
3. The Bridge Between Sales and Marketing
If you're on the fence about diving in with some new marketing tools, perhaps all you need to do is learn a little more about what there is to gain. Here's what automation software offers:
1.     Streamlined Lead Generation
A lot of companies struggle with silos between their marketing and sales teams. If you can automate the steps between the two, it makes it easier to engage customers at different touchpoints.
This will allow you to understand your prospects better, and therefore, you'll be able to attract more of them. More prospects will lead to more customers, and that's good in anyone's book.
2.     A Personalized Customer Experience
Accenture claims that 81% of people want brands to know them better. Consumers want companies to know when to approach them, and when to stay away.
CRM integration is growing popularity because it allows businesses to build stronger relationships with their customers. This is all built upon marketing automation and personalization, which combine with one key goal in mind:
To make the right offer to the right person, at the right time.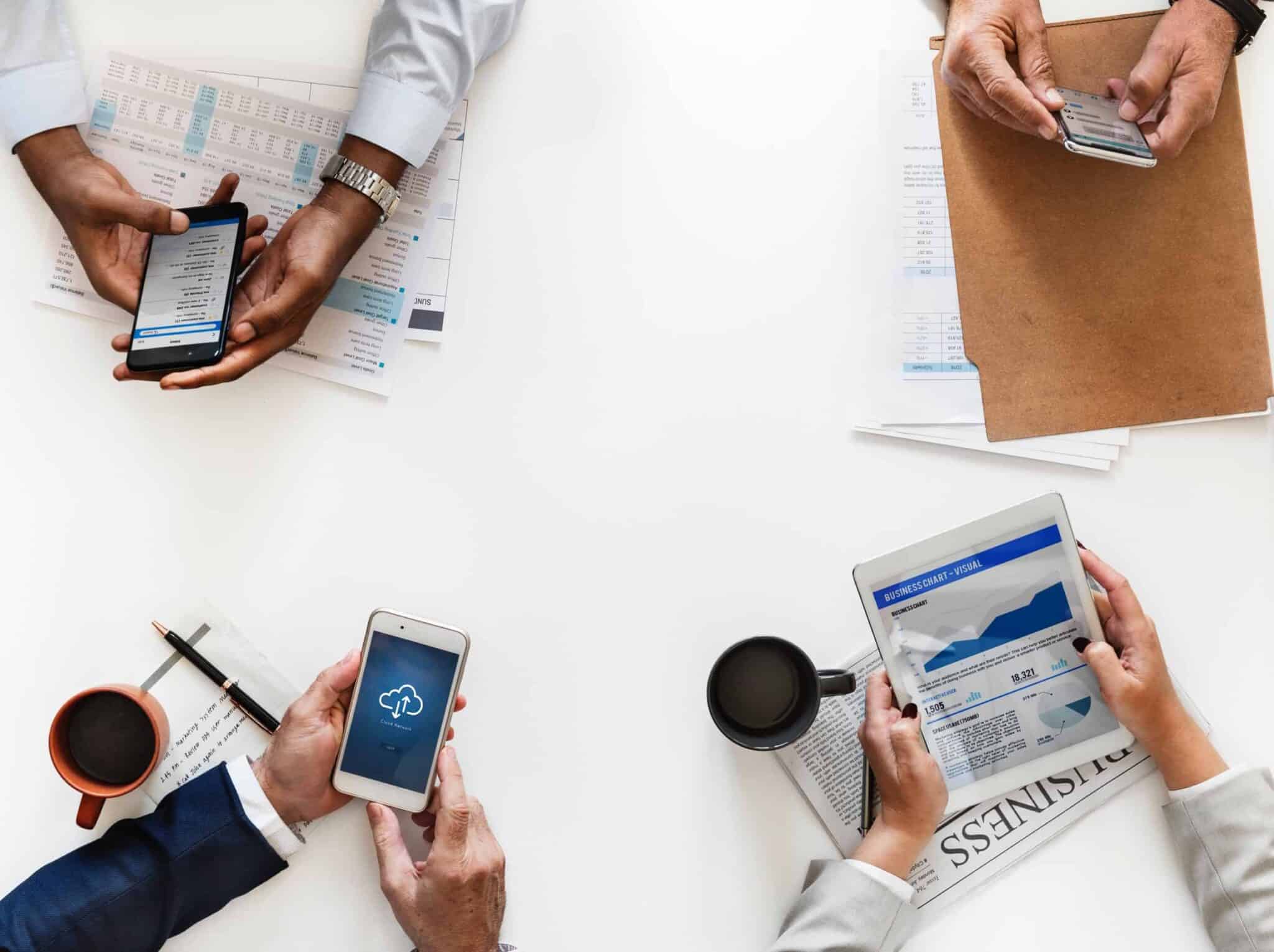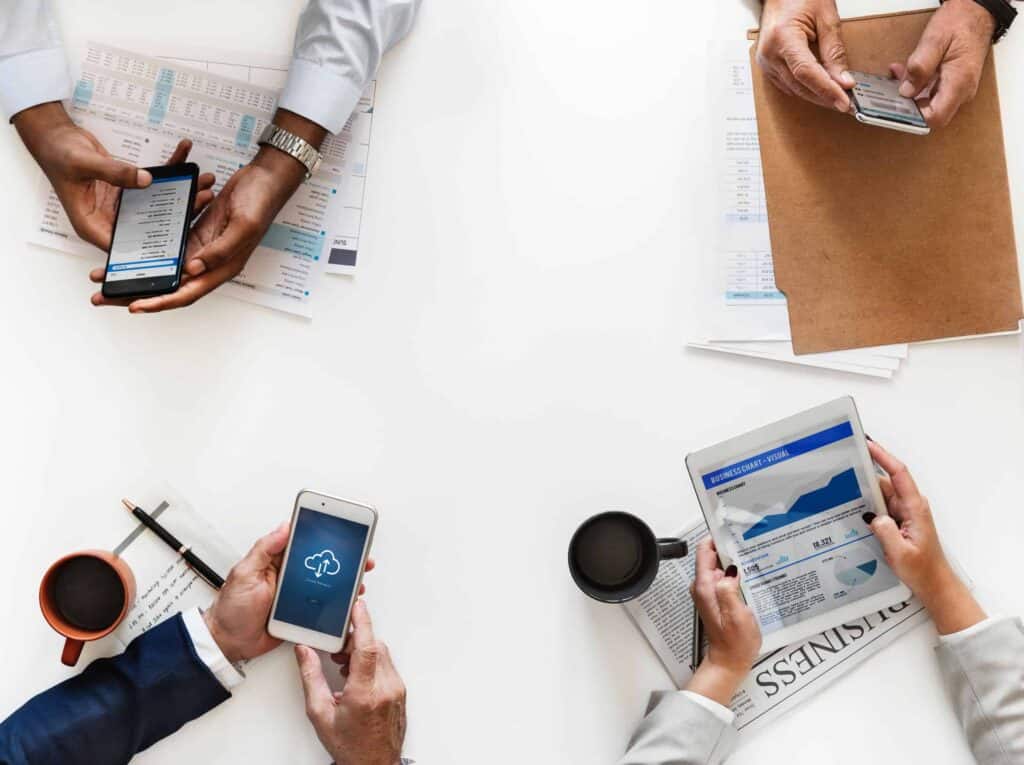 3.     The Bridge Between Sales and Marketing
Misalignment between the two core departments of business costs a whopping $1 trillion per year.
The explosive growth of automation software has helped redefine traditional business structures, effectively bringing sales and marketing teams closer together.
Once they are aligned and in close communication, everyone can work with each other's goals in mind. Rather than silos causing tension within the workforce, automation improves processes and practices so your employees are cooperating as a single, cohesive unit.
It all sounds rather promising, doesn't it?
With thousands of tools to choose from, I'm sure you can hardly contain yourself now – but don't jump in just yet. There's a problem you need to know about.
The Problem With Point Solutions
Marketing typically relies on a host of different tools, and each has its own costs. That's more time, effort, and of course, money. More pertinent is the impact that will be felt by your customers. Whenever they engage your brand, they will leave a digital footprint that you can use…or lose.
If you have everything together, it's easy to track this data and develop a comprehensive view of what each customer needs or wants from you. However, this becomes more challenging when you have multiple tools, platforms, and separate channels on the go.
Not only is it tougher to put together, but it is more likely that you will deter people. They will get frustrated when they have to redo things and explain the same issues to your business again.
A round-up from Help Scout found that U.S. companies lose over $60 billion each year because of poor customer service.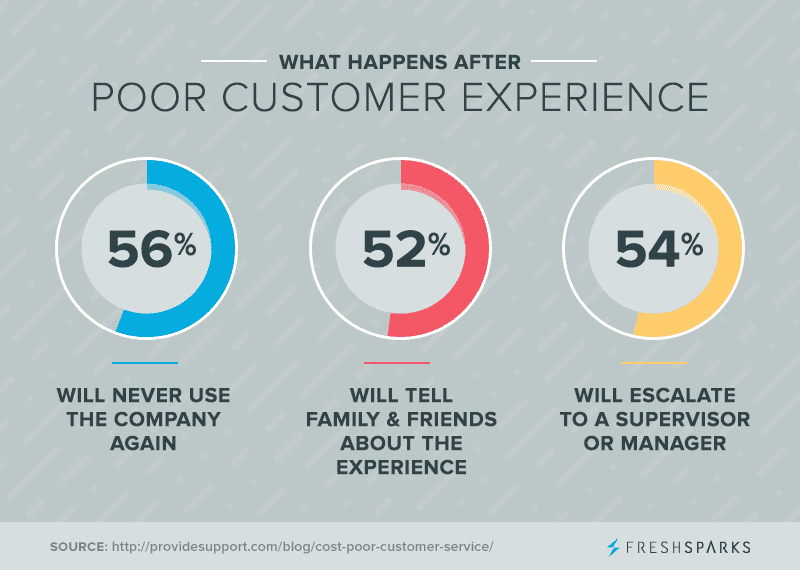 For small businesses, achieving a unified, holistic perspective of their customer is the biggest challenge they will ever face.
So, how can you get there?
Well, with CRM integration and marketing automation software together, you can develop a 360-degree view of your customers. This strategy will provide the insights you need to personalize your marketing and enhance your sales tactics and customer services.
Not only that, but this combination goes hand-in-hand with one of the most groundbreaking changes in marketing that has recently come to the fore…
The Death of the Marketing Funnel
Long before the internet was conceived, salesmen and marketers have been using the concept of a funnel to guide their efforts to connect with customers. The funnel has changed over time, but the idea remains the same:
Each section of the funnel relates to the different stages that consumers experience in what is known as the buyer's journey or customer journey.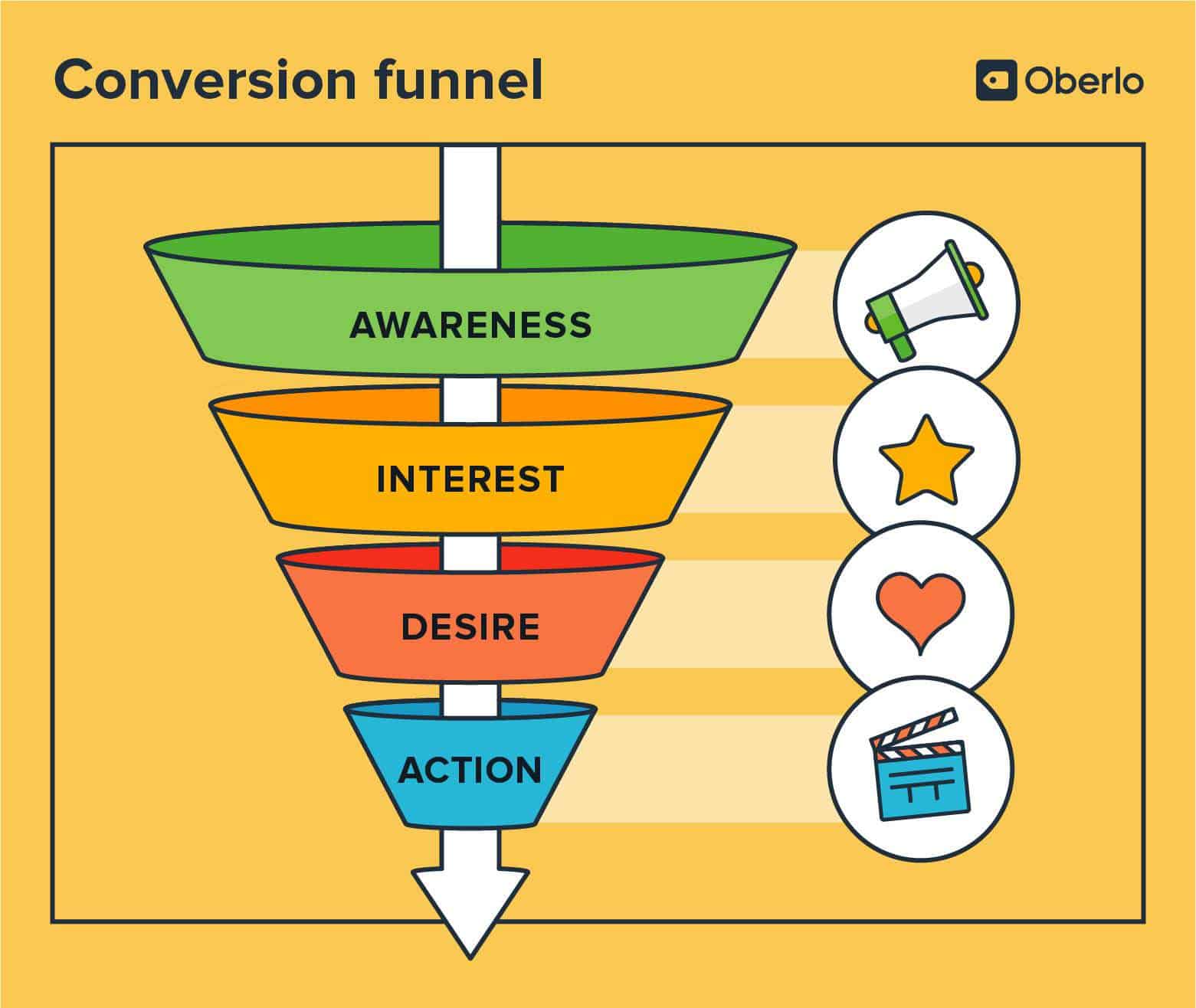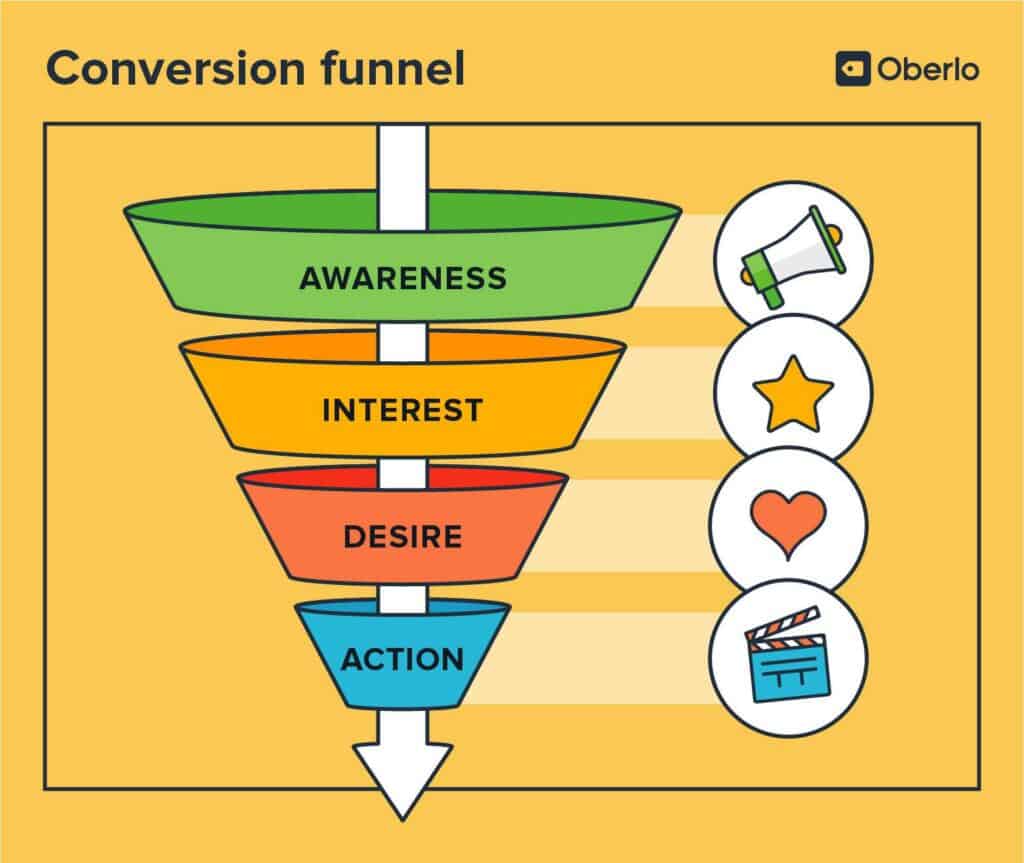 Now, we could tell you more about the marketing funnel but we won't.
Why?
Because it's dead…or at the very least, it's slowly being pushed into retirement.
The ever-evolving nature of modern marketing has effectively rendered this once-indispensable pillar as obsolete. Today's consumers want more from brands. Their interests are harder to predict, and their needs are more specific. The funnel is no longer the reliable rock it once was.
Nowadays, people are talking about the flywheel, which is a new concept championed by HubSpot.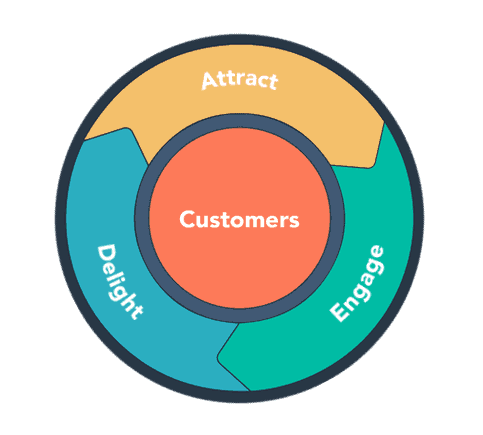 So, why is the flywheel better than the funnel? Moreover, why does this matter when you're torn between automation software point solutions and an all-in-one CRM integration platform?
Well, stay with us and all shall be revealed. Here are three great reasons that the flywheel is the perfect partner for CRM integration.
It Drives Itself Forward
A marketing funnel requires your business to invest considerable resources into attracting customers. You get lots of leads at first, but they drop off as you move through the funnel. However, this top-heavy approach is short-sighted.
By comparison, the flywheel runs off its own steam, effectively leveraging its own momentum. It doesn't look to bring prospects in and simply convert them. Instead, the flywheel aims to set customers up for continuous growth by engaging them with genuine value, ultimately turning them into loyal brand advocates.
Put simply: the flywheel is built for the customer-centric world.
It Encourages Better Relationships
The marketing funnel focuses on closing the deal. The flywheel focuses on building positive relationships with your customers. This method works because as your customers grow, so too does your company.
And so the wheel continues to spin, faster and faster…
It Thrives on Alignment
The idea of aligning your sales and marketing teams has been around for a while. Now, with the rise of SaaS platforms and CRM integration, more companies are seeing the value of alignment.
To maximize the potential of the flywheel strategy, you need full alignment so that there are smooth operations throughout your organization. Forget about silos. Once your sales, marketing, and service teams are in constant communication, your company will be firing on all cylinders.
9 Undeniable Benefits of CRM Integration
1. Improved Informational Organization
2. Improved Analytical Data and Reporting
3. Better Customer Service
4. Increased Personalization
5. Greater Efficiency for All Teams
6. Ease of Training
7. Automation of Everyday Tasks
8. Simplified Support
9. Tighter Security
Let's stop for a moment to look at the big picture. Here's what we've learned so far:
Adopting a SaaS platform or marketing automation software is a proven route to success.

80% of users increase leads and 77% increase conversion rates. (DemandGen)

If you don't embrace the change soon, you will inevitably fall behind.

84% of companies fail at digital transformation. (Forbes)

If you do get on board with marketing automation, you'll be able to do more with the innovative flywheel strategy.
The biggest potential problem with all of this is that point solutions cause almost as many costs and challenges as they solve.
So, wouldn't it be easier if you could just have one unified platform that brought your sales, marketing, and service teams together? Just one single dashboard that offers a wide range of automation software and point solutions?
The answer is yes. CRM integration is much easier, and a lot of companies are waking up to this fact. Here are a few reasons why:
1.     Improved Informational Organization
Knowing your audience pays off. It's vital for personalization and catering to people in a customer-centric era. With CRM integration, you can organize all the information on every customer. No longer will it be scattered across a host of different tools and platforms.
With greater organization, your sales and marketing teams will be able to get your flywheel spinning at full tilt. This is even easier with a SaaS platform that is constantly updated with the latest information from every interaction a customer has with your business.
2.     Improved Analytical Data and Reporting
One of the biggest benefits of CRM integration is that you can make better use of your data. In a data-driven world, many companies fail to do this. Having an all-in-one platform will give you the view you need to identify untapped opportunities, and also hone in on flaws that need to be addressed.
Software Advice found that out of those who have embraced CRM platforms, 74% believe it has given them improved access to customer data.
CRM integration facilitates more accurate data analysis, which helps you make smarter decisions in sales, marketing, and customer service.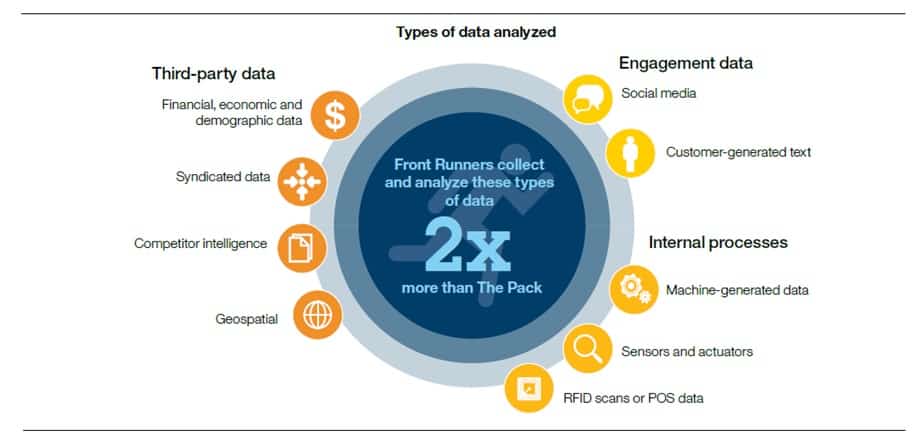 3.     Better Customer Service
Your customers' time is valuable.
Nobody wants to waste time trying to rectify a problem, so your business must be ready to assist people in a manner that makes them feel respected.  Salesforce report that CRM systems improve customer retention by 27%.
It is much easier for your employees to provide great service when they have access to the latest data on each individual customer. Therefore, if a customer calls to speak to their usual contact, it won't matter if that person is unavailable.
4.     Increased Personalization
Today, around 80% of consumers research products online before buying, and many use multiple channels before finally making the purchase.
As every employee has access to the same data, they are in a position to pick up from where the customer left off. This paves the way for greater personalization, making it easier to forge strong relationships with customers.
5.     Greater Efficiency for All Teams
The benefits of CRM integration aren't all about your customers – your team will benefit considerably too. With more organization, better data analysis, and a higher level of customer service and personalization, how could they not?
The cumulative impact of these changes makes it easier and more enjoyable for employees to do their job.
The author of "Digital Master", Pearl Zhu, famously quipped, "Silos build the wall in people's minds and tie the knots in their hearts."
As silos are broken down, communication improves between your sales, marketing, and service teams. This ultimately creates a seamless organization that is more efficient and productive with their time.
6.     Ease of Training
With point solutions, you need to research to find the best of its kind. For example, you may want a project management program, and find yourself torn between Trello, Asana, and CoSchedule.
After you choose one, buy it, and install it, then you must learn how to use it. Then you have to train your team. Then you have to do that for every single point solution you need.
Thankfully, with a unified SaaS platform that has CRM integration, you need only do this once!
7.     Automation of Everyday Tasks
It takes time to nurture prospects along the buyer's journey. This involves lots of smaller, tedious tasks that suck up your employees time each day.
When you have a great SaaS CRM, the load is considerably less. Research shows that automation can cut back as much as 20 hours per week on these types of tasks. This allows your team to be unburdened, so they can focus on other missions while automation software keeps the wheel spinning.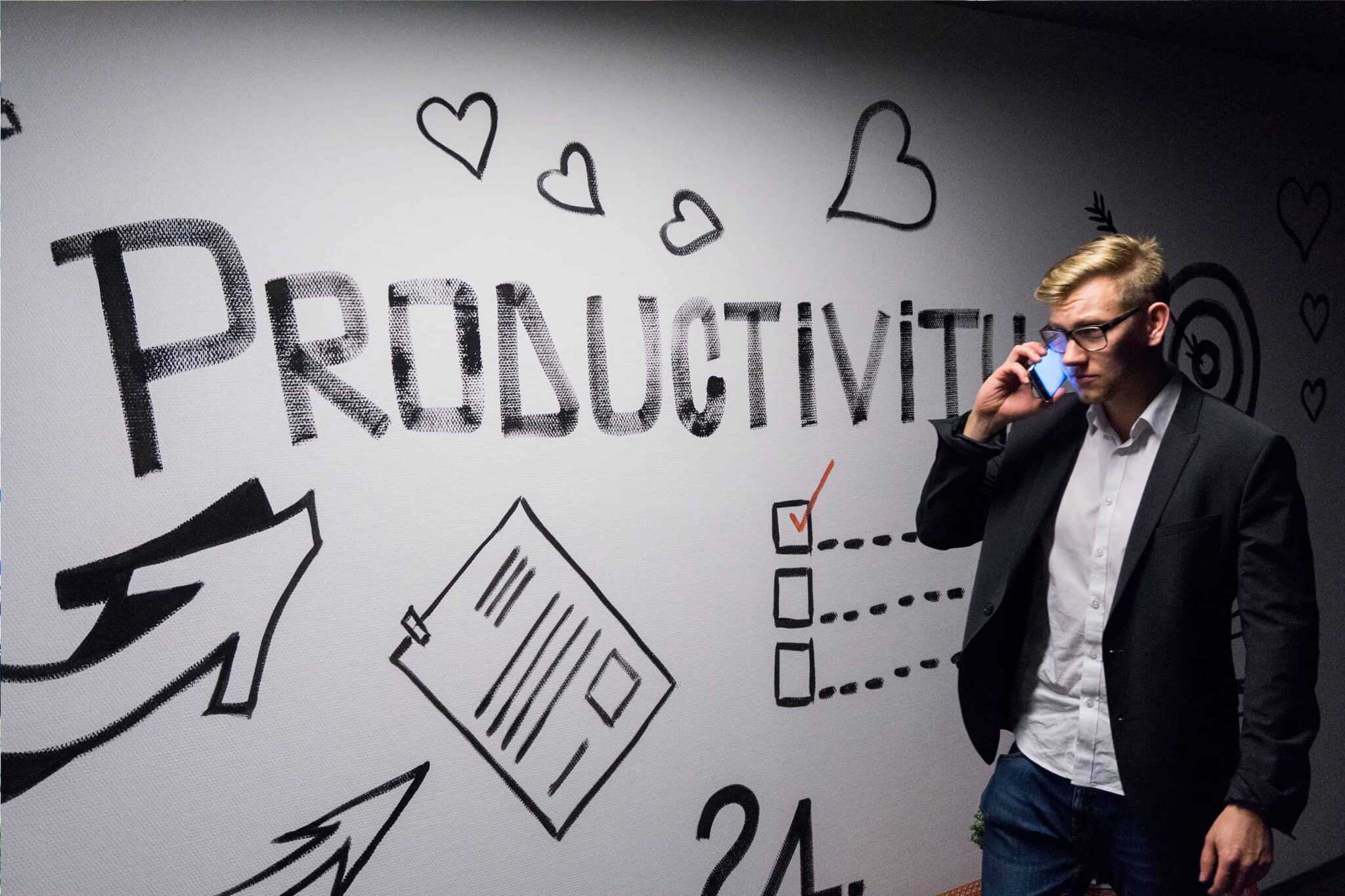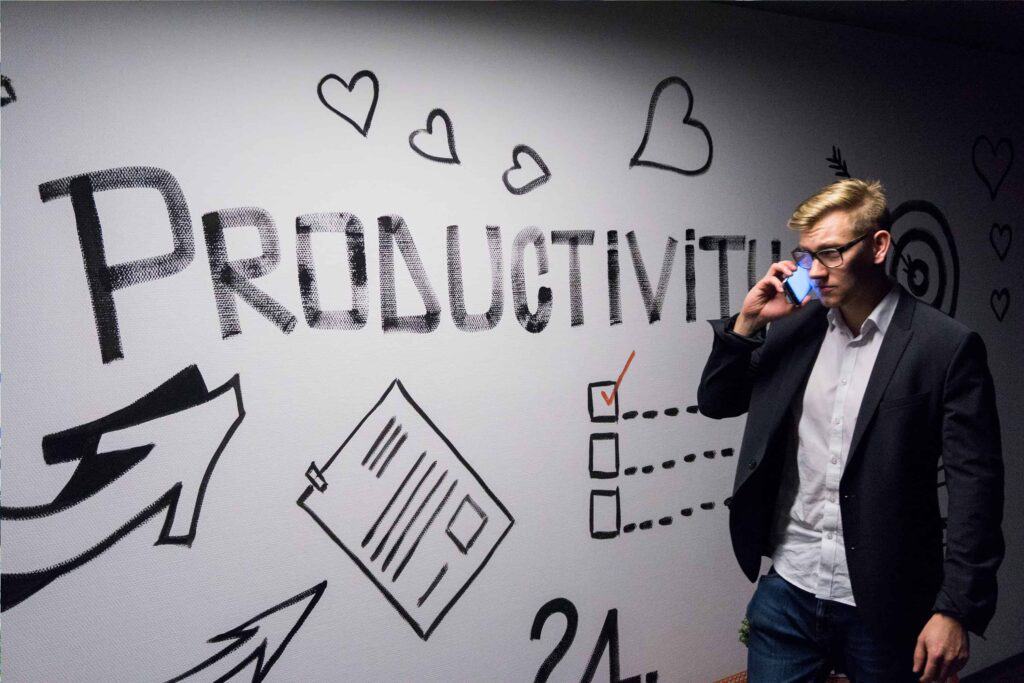 8.     Simplified Support
Sooner or later, you'll need to contact the provider of one of your point solutions about a problem. Some are better than others when it comes to customer service, and it becomes quite a headache to deal with a dozen or more.
With a single SaaS platform, you just need to keep in touch with one customer service team – and then they can forge a relationship with you, which is better in the long-term!
9.     Tighter Security
Those who are wary about adopting a SaaS platform point to the potential for security breaches. The idea of losing all your data and business information in one fell swoop is certainly concerning.
However, trust is growing. Gartner projects that 95% of failures with cloud security will be the fault of the customer by 2022.
People are realizing that the cloud is secure now. A unified marketing, sales, and service platform gives you less to worry about, as there is less chance of a weak link compared to working with multiple point solutions.
The Utopia of a Unified Platform
The days of segregation between your sales, marketing, and service teams are gone. To succeed in the modern era, you need a seamless organization whose teams are aligned and focused on the customer.
The flywheel is the new go-to-market strategy that promises to deliver, for both the customer and for your company.
However, to maximize the potential of this customer-centric growth hack, your company can't play around with point solutions any longer. Marketing automation software is a bottomless pit that people can easily get lost in. It's easy to take on more tools and end up buried underneath the challenges of running them all.
Nowadays, the most effective strategy is to adopt a unified marketing, sales, and service platform. With a keen focus on CRM integration, you can use an all-in-one dashboard to unite your teams and get the most out of the flywheel. This helps you:
Generate and nurture leads
Track sales activity
Automate sales, marketing, and customer service tasks
Break down silos to foster stronger ties within your organization
Forge lasting relationships with customers
Essentially, a unified platform is like a fabled golden unicorn, which can be found where your marketing, sales, and customers intersect.
However, the key thing to realize is that this unicorn is so very real.
Get in touch with EngageBay today to take your business to the promised land
<<Use intelligent EngageBay's CRM reporting to break down key metrics