Every company wants to maximize its sales, as that's part of what inspires businesses to open their doors either virtually or in person. You're severely undercutting your potential profit margin if you're not using multichannel retailing.
If you're not sure what this form of retail is, you won't want to miss this guide article. We'll define multichannel marketing, go over the various types, describe the benefits, and present some challenges and solutions.
Let's begin!
What Is Multichannel Retailing?
Multichannel retailing affords companies more options for retailing products or services.
By introducing additional channels your customers can use when they want to shop, you're increasing their access to your products and services and making shopping more convenient.
Convenience matters a lot to today's consumers. The COVID-19 pandemic proved that we could order food and groceries without every getting off the couch, see the latest blockbusters without going to the theater, and speak with friends and family over video chat rather than having to do so in person.
Now that consumers have tasted that convenient lifestyle, many feel reluctant to give it up, even in a post-COVID world.
By affording more retail channels to your customers, they can select the channel that best suits their needs at that time so that purchasing your products or services is as convenient as ordering groceries from the comfort of their home.
The Types of Multichannel Retailing
Next, let's delve into your multichannel retail options.
The more options you offer to your audience, the greater their convenience, but you should only present shopping options that your company can conceivably maintain.
In other words, if you can't make one of these avenues work, it's best to forego it entirely, even if it's just for now, than it is to roll it out haphazardly.
Bearing that in mind, let's look at the different multichannel retail options at your disposal.
Online Retailing
We'll start with the broadest retailing channel but the one that likeliest impacts your revenue stream, and that's online retail.
A late 2022 report from the U.S. Census Bureau News showed an upward eCommerce sales trend for US retail. That trend has been on the rise since 2013 and shows no signs of slowing down.

The Internet has only grown more between 2013 and 2023, affording the average consumer more shopping options than ever. They can shop on your website and use a secure checkout to buy what they need from their smartphone, tablet, or desktop computer.
You could join an existing online retail marketplace such as Amazon or Rakuten. You can even combine these two online retail options to skyrocket your revenue.
More companies have introduced their own apps for browsing available product stock and making purchases. Apps can store a customer's details such as their name, address, and even their payment details, much the same way that having an account on your website does.
This expedites checkout even further and makes shopping with you in the future far faster and more rewarding.
All the Basics of Omnichannel Marketing (+ Examples)
Brick-and-Mortar Retailing
Many of us may consider brick-and-mortar stores as out-of-date, but that can be a dangerous line of thinking for a retail business owner like yourself.
WebsiteBuilderExpert, in early 2023 in a report on retail statistic, found that eCommerce sales in the US in 2022 accounted for $265 billion and brick-and-mortar sales $4.44 trillion.
That's right, the brick-and-mortar store made more money.
For a long, long time, physically going to the store was the only way to shop. Some people feel reluctant to ever give that up.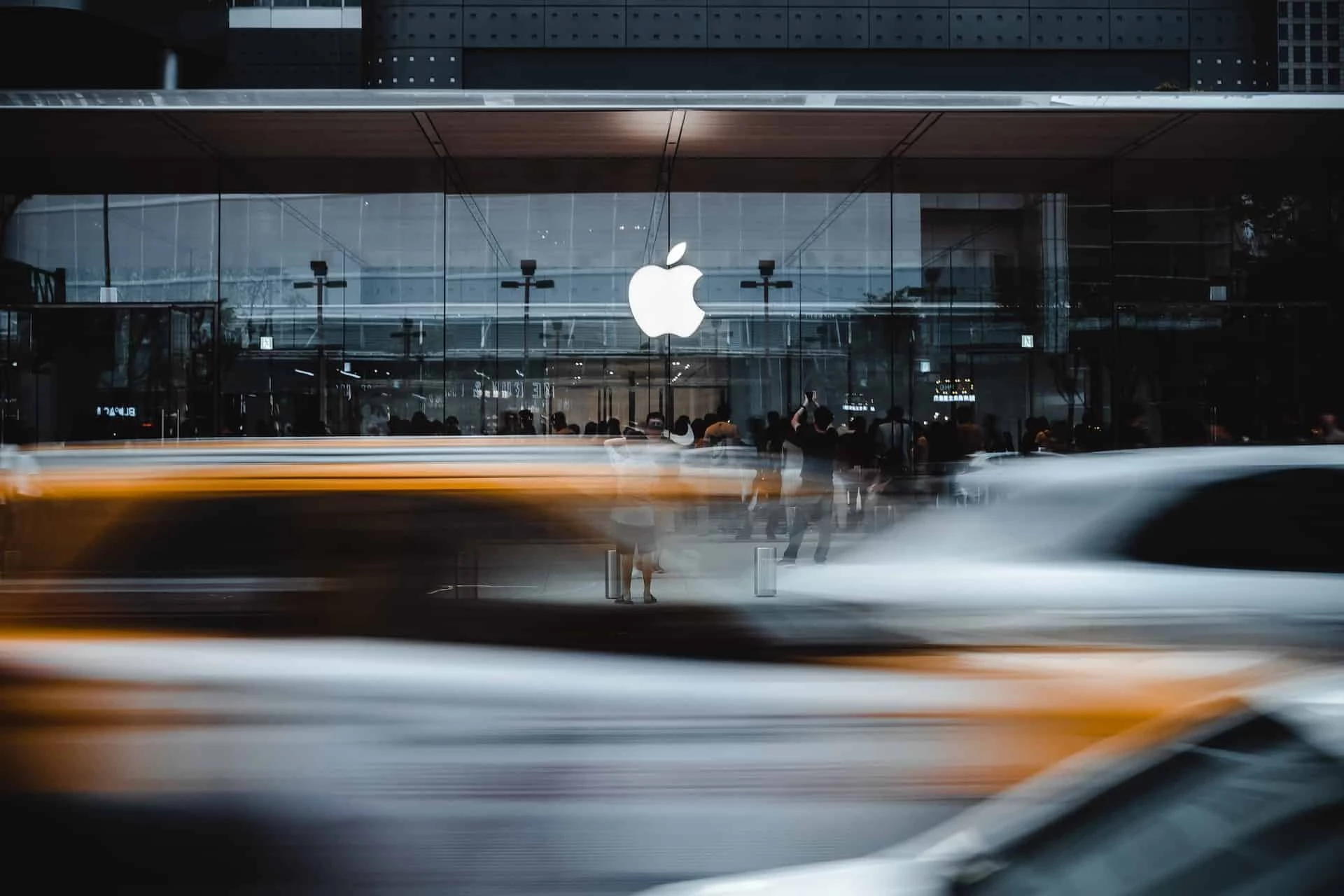 After spending the better part of three years buying everything online, others might miss the face-to-face interaction that shopping in a store brings.
Whatever the motivation, as of now, brick-and-mortar retailing could prove to be your biggest revenue stream.
Building a brick-and-mortar store is not worthwhile if you don't already have one, as it could take a while for the earnings to offset the building costs. Business owners who already rent or own the space should make the most of it!
Omnichannel Retailing
Your company can also utilize omnichannel retailing, a multifaceted form of retail that we'll compare against multichannel retailing in the next section.
Omnichannel retail embraces a variety of shopping options, from mobile and digital shopping to catalogs (yes, some consumers still use catalogs in the 2020s!) and telephone orders.

Although some of these shopping options might appear outdated to you, remember that the point of multichannel retail is to offer customers the most viable shopping options available.
If you have older audience members, they could still fondly remember the days of telephone orders and catalog shopping. They'll appreciate the throwback.
11 Small Business Marketing Tips For More Conversions
Social Media Retailing
While technically, you could roll social media retailing into omnichannel retail, we'll treat it as its own separate type of multichannel retail.
Brands on social media can do more than showcase products and services through their posts but present a shopping space for customers.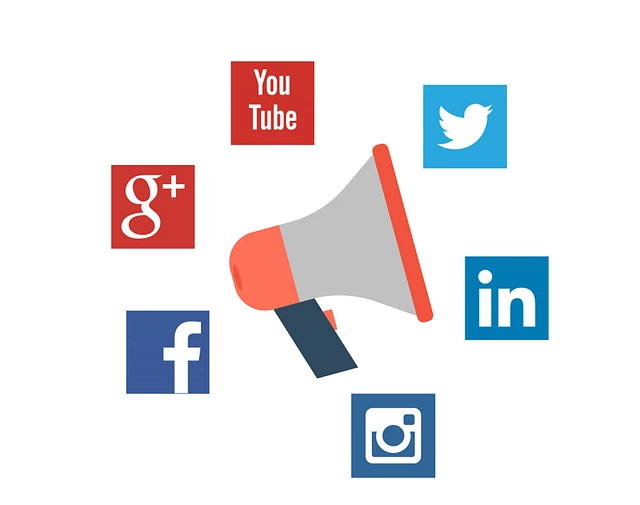 Granting customers the ability to purchase a good or service without having to leave Facebook or Instagram streamlines the shopping process and makes shopping with you more enjoyable.
Read also: How to Easily Prioritize Your Social Media Marketing Goals
Multichannel vs Omnichannel for Small Business Retailers – Which Is Better?
You'll recall that multichannel retail introduces a variety of shopping channels or avenues, whereas omnichannel retail opens it up even further.
Omnichannel retail takes elements from the multichannel experience and selects the best channel based on what the retailer knows about the customer.
Going back to our example from the last section, you would issue catalogs to an older subset of your audience because they're the most receptive to that channel.
To reach a younger audience, you'd use eCommerce methods instead, which today's shoppers are much more familiar with. They wouldn't want to talk to someone to order a product or service over the phone.
The omnichannel approach has sales and marketing elements, which isn't to say that multichannel retail doesn't. Instead, multichannel is more about channel selection, whereas omnichannel retail focuses more on the customer's needs, interests, and outcomes.
To make your multichannel retailing efforts even more effective, begin incorporating more omnichannel elements and take that customer-forward approach rather than resting your laurels on the variety of channels you offer.
6 High-Impact eCommerce Marketing Strategies to Try Now
How Businesses Can Benefit from Multichannel Retailing

Although you will spend more money upfront to introduce a wider variety of shopping channels to your audience than what you currently have available, using multichannel retail will pay back dividends for your company with time.
Here are some of the advantages you can expect.
Better reach and customer engagement
Multichannel selling blows your customer's shopping options wide open. If you've struggled to reach your audiences in the past, while this could boil down to sales or marketing issues, perhaps you've also tried to use the wrong channels to engage with them.
When your customers feel like they have a shopping channel that suits their busy lifestyle and preferred means of shopping, now it feels like you're speaking their language.
They'll happily engage with you moving forward and could even recommend that their friends, family, and colleagues do the same.
Improved customer experience
As a retailer, what's your top priority? The answer isn't chasing after the almighty dollar but enhancing the customer experience at every turn. At least, that should be your answer.
Without a customer experience, there's no almighty dollar to chase because the revenue will dry right up.
One of the easiest methods for improving customer satisfaction is also one of the simplest. All you have to do is give the customers what they want. Introducing multiple channels does that!
Read also: How to Get Started in Freelance Digital Marketing [Guide]
Greater flexibility and convenience
We've attested to convenience as a major factor in today's shopping in a post-COVID world. When customers have flexible and convenient shopping options, they're more inspired to make repeat purchases.
Increased revenue
Altogether, your company can expect an influx in revenue when you increase your retail channels. A healthy profit margin will allow your company to introduce even more retail channels, which should compound your income.
8 Of The Most Clever Brand Extension Examples
What Are the Challenges of Multichannel Retailing?
As highly advantageous as multichannel retail is, that doesn't mean this form of retail lacks challenges.
We're not presenting this list of challenges to discourage you from using multichannel retailing. Far from it! Rather, we're doing so to prepare you and give you an actionable game plan.
We'll also present solutions for overcoming or minimizing risk for each challenge you may face.
Managing and integrating different channels
The first challenge you could experience comes once you begin integrating different channels into your retail playbook.
You'll want seamless transitions to introduce these channels right away, but that's not always how integrations work. Experience will make future integrations as smooth as butter, but the first few times may prove especially challenging.
Having a blueprint of sorts that outlines all the stages for implementation will ensure you keep the introduction of the new channel moving at a swift pace. Even still, expect some setbacks and work around them.
Linked to implementing new channels, you might struggle to manage all these retail channels you've opened up.
For each new channel, that's additional work in upkeep, yet the thought of shutting down certain channels is unfathomable.
You might want to look into hiring additional staff if you have a hard time juggling retail channels. Assigning different staff to oversee each channel or a subset of channels keeps the retail channels available for shopping but takes the responsibility off one individual's shoulders.
Keeping up with security and innovation
Another challenge that comes with having more retail channels is the decision of how you'll keep those channels secure.
You'll have less time as your company implements multichannel marketing, which makes following along with innovations difficult.
Considering that retail innovations can include security aspects, you'll have to make the time even if you think you don't have it.
Put in some early or late hours a few times a month or every few months if necessary, but don't let your company fall behind. The competition will quickly surpass you, and you will lose customers.
Read also: 8 Free eCommerce Website Builders For Every New E-Preneur
Ensuring data security and compliance
Customers expect you to keep their sensitive data secure no matter which of the many channels they use for shopping. Rolling out additional channels poses new data security and compliance risks that you'll have to mitigate immediately.
If you have compliance issues even once, that's enough to erode trust in your company among your customer base. Some customers may forgive, but very few will forget.
Look at the current compliance measures your company has in place for your existing retail channels. Can you implement any of those measures into the new channels? If not, then what has to change so you can use those measures?
You can't put this off until next month, next week, or even tomorrow. Before a data breach occurs, get tight security and compliance measures that your company can feel proud of!
Meeting customer expectations for convenience and speed
You're doing an excellent job of meeting customer expectations, but you worry that once you expand your shopping channels that could change.
Indeed, it very well could! So what can your company do about that?
Before introducing a new form of multichannel retail, you want to get all the bugs worked out. Customers shouldn't be the ones to find out about crashes or glitches. You should!
Testing, testing, and more testing of your new channels will reduce bugs, improve speed, and ensure your options are convenient from day one.
Of course, companies roll out imperfect products all the time. If your channel performs less than optimally, you must decide whether to roll it back, fix it, or even recall it and reintroduce it.
Read also: eCommerce Email Copy: 12 Tricks to Drive More Conversions
Managing returns and customer service across channels
Customer service cannot suffer in the face of expanding multichannel marketing. If your shopping avenues don't make a customer's life easier, they're not worth having.
To keep customer service consistent no matter how customers shop, we recommend expanding your staff. When you have a bigger team to take care of tasks, it lightens the load for everyone.
You should train the new hires on accepting returns in the debuting channel to eliminate confusion.
Your customers will expect a usable channel when it launches, and having a system in place for tracking and expediting returns will ensure just that.
BigCommerce vs Magento: Features, Pricing, and More Compared
Understanding Multichannel Inventory Management
As you expand your shopping channels, multichannel inventory management will prove to be a tremendous help.
Referred to as multi-source inventory, multichannel inventory management enables your company to oversee outgoing orders no matter the sales source or channel.
You can then correlate that data with available inventory in your warehouse, retail stores, eCommerce stores, or marketplaces.
The goal of using multichannel inventory management is to stay atop demand. You don't want to promise your customers that you can ship a product in two business days when you don't even have that product in stock.
If you already accepted their payment, then your options are either to get stock immediately or refund the customer. At that point, you don't have a guarantee that the customer will trust you again with their money or their business.
Your entire staff needs access to inventory data to keep multichannel inventory management running smoothly. That includes warehouse staff, retail employees, warehouse management, purchasing managers, and operations managers.
Inventory control techniques such as first in, first out will serve you very well here, as will sales forecasting and frequent auditing.
10 Simple Strategies to Keep Customers Happy
Multichannel Retailing Examples
To wrap up, we want to share two examples of multichannel retailing so you can see this approach in practice!
Frito-Lay: Direct to Consumer
In 2020, Frito-Lay debuted a direct-to-consumer shopping model with the introduction of the Make Your Own Variety Pack.

This shopping model invited customers to create custom Frito-Lay Variety Packs via a specialized website.
The impetus for this decision was the Frito-Lay U.S. Snack Index for that year, which revealed that two out of three US shoppers would buy variety snack packs with customization options.
The direct-to-consumer model also made shopping convenient, with online delivery that has become much more commonplace than it was in 2020!
Warby Parker

Years before even Frito-Lay, eyeglass brand Warby Parker embraced multichannel retail with the direct online sales of its glasses.
Customers got the option to try on five different pairs of glasses. The ones they didn't like, they could send back. Warby Parker even threw in a shipping label.
Warby Parker experienced massive success with this multichannel retail model, as it allowed the brand to transcend brick-and-mortar without abandoning that retail channel entirely.
What is DTC? The Ultimate Blueprint [With Examples & Tips]
Conclusion
Multichannel retail expands the number of available channels to your customers so you can accommodate their interests and present convenient shopping options at every turn.
This retail methodology leads to happier customers and more sales, so it's worth implementing!
For a small business owner, managing so much can be tremendously challenging, and the cost of the software toolkit can pile up. That's why EngageBay — you can manage all your marketing, sales, and support from one place, and it's super affordable too.
Try it today.