Here's a hard reality: you could have the best and most engaging newsletter in the world, but if no one reads it, it doesn't matter how good it is.
You know email newsletters are an important part of connecting and engaging with your audience. They can also drive sales.
To achieve your marketing goals, you spend hours trying to craft the right syntax and limiting the links you embed. You work and work until you've created what you believe is the best email newsletter.
Then you send it out into the world, sitting back and waiting. After a few days, you review the open and click-through rates and they're poorer than expected. You don't get it. Don't people care? Why would they opt in if they don't want to read your newsletter?
Don't take it personally. It already sounds like you're on the right track with your newsletter, but it could use some tweaks. If you want to send email newsletters that your customers can't wait to read, this is the article for you. In it, we'll tell you how to make your newsletters absolutely irresistible.
Use Templates
Email newsletter templates are your best friend. After all, you're trying to run a business here. Who has time to learn HTML and coding? Certainly not you. You'd also prefer not to outsource yet another responsibility to a third party because of outsourcing = more money spent.
We get it. Money is tight. That's why services like EngageBay exist. You only have to pay between $1 and $5 a day to use a wealth of email templates. Whether you're going for a more serious newsletter or one that's more playful and lighthearted, you can assuredly find the right template for you.
Templates with drag and drop functionality, like those from EngageBay, are super-easy to use. You just drag your elements—be those images, text, or even video—to the right spot and boom, you're done. You can even format the text so it's attention-grabbing.
Focus on Your Subject Line
You only get one chance to make a good first impression, and your subject line is most definitely it. According to 2018 data from Convince&Convert, subject lines will influence a decent amount of email recipients (35% of them) to click open an email…or not.
No pressure, right?
So what goes into a stellar subject line? The truth is, it's ever-changing. In today's marketing landscape, you can try dropping in an emoji or two. MediaPost found that, between 2015 and 2016, there was a 775% boost in emojis in email subject lines.
If you check your email inbox right now, then surely you'll find at least one company that has used an emoji in a subject line to try to reach you. There may even be several emojis peppered in.
This is one tactic worth trying. Experian reported that open rates jumped by 56% when emails had an emoji in the subject line.
Personalization is also extremely important. 2018 data from HubSpot reports that click-through rates spiked in emails that had a subject line with the recipient's first name in them.
Cut the Sales Talk
Courtesy of Unsplash
Today's generation is a savvy one. They want to be sold something without you being too in-your-face about it. In other words, they don't want to feel like they're being sold. If your newsletters read like a transcript from a used car salesman, something is wrong.
We get it. You are trying to sell something, be that a product or a service. If you harp on nothing but your goods, though, your audience is going to get bored. That doesn't mean you have to refrain from ever discussing what you sell, because that's just as bad.
Instead of focusing exclusively on your products and services, why not get a little personal? These days, customers value transparency in a company. They want to know what goes on behind the scenes. They're interested in the names and faces of employees.
By divulging that information across a series of newsletters and keeping the sales language to a minimum, you could see your open and click-through rates increase. Maybe even sales, too.
Use Storytelling Elements
Here's another good tactic to try if you're facing a nasty case of writer's block: add storytelling elements to your newsletter.
Think about the last book you read that was a real page-turner. What kept you compelled to blow through chapter after chapter?
If you don't read novels, then let's put it in TV terms. Say you're bringing a series on Netflix or even (gasp) watching TV the good old-fashioned way. The episode ends with a cliffhanger. Why do you tune in again?
It's because the writer got you invested in the characters. They're in a precarious situation now, and you're eager to find out what happens to them.
Cliffhangers are one such example of a good storytelling element to incorporate into your newsletters. Here are a few more to try:
Focus on showing, not telling: Spelling out every last detail and exposition doesn't make a story very fun to read or watch, does it? The same is true for your newsletter. You want reading it to be an enriching experience for your audience, not a boring one.
Add descriptive language: You don't have to be a Hemingway to inject some beauty into your writing. Don't wax too poetic, but descriptions and details are part of storytelling.
Include emotion: You might think this is a no-no because you're a professional company. Where's that leave room for emotion? You'd be surprised. Remember what we said before: customers today value transparency. Emotion is one element of transparency. Obviously, you want to refrain from very extreme emotions, but otherwise, express yourself.
Personalize, Personalize, Personalize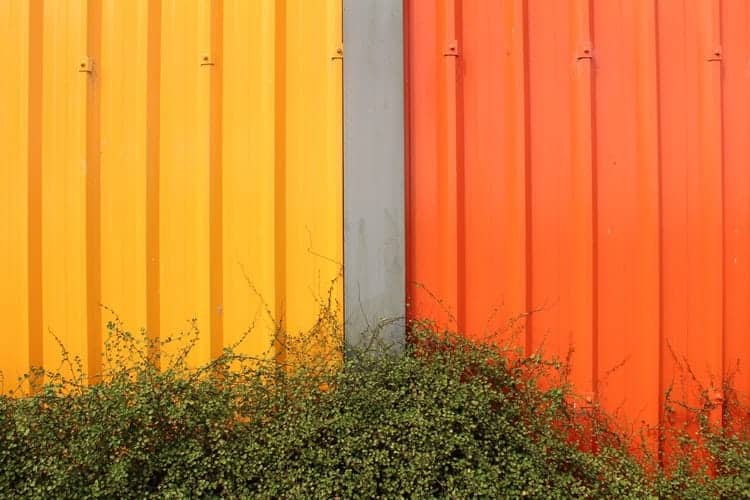 Courtesy of Unsplash
In case you missed that statistic from earlier in the article, data from this year proved how the simple act of including someone's name in the subject line can boost open rates.
Why wouldn't it? Most email subject lines aren't super personalized. Once you add someone's name to the subject line, it conveys a few things. First, it says that yes, this message is just for you. Second, it shows that the company sending the email cares.
Don't stop there. Personalize the email itself. Address the newsletter to each individual who's receiving it. There's something about seeing our own name that gets us curious and makes us want to read.
Now, you might think such high levels of personalization would be quite time-consuming, but it's faster than you think. If you're using EngageBay's software, such as our email newsletter templates, you can easily target each member of your customer base.
Once you load up your contact attributes, you just click a few times and voila, your emails are as personalized as they get. You can include a customer's first name, last name, and their email address. How handy is that?
Provide Value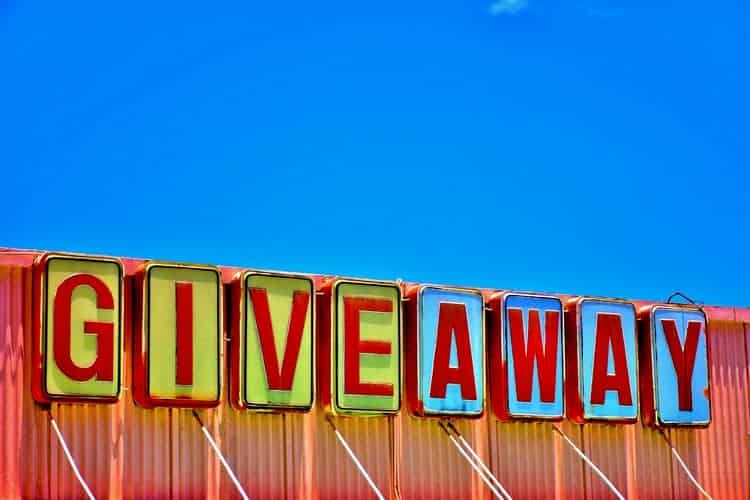 Courtesy of Unsplash
This almost goes without saying, but you need to give people a reason to want to open the email. Yes, great writing is a treat in and of itself, and some people will appreciate your newsletters for the writing alone.
Most people though will have the "what's in it for me?" mentality. If they open and read through your newsletter, what do they get out of it? A discount? A freebie? A coupon code? You have to make it worth the reader's while to read your newsletter and stay subscribed.
You don't always have to give your customers money off. Sure, everyone loves saving money, but eBook samples, resources lists, and other downloads are just as useful.
Give Them Something Exclusive
Why should a curious lead sign up for your email newsletter? What are they going to get by subscribing that they wouldn't or couldn't anywhere else? By providing exclusives in your newsletter, your company benefits in two ways.
First, you keep your current subscribers happy. They continue to get benefits exclusive just to them, so they keep reading your newsletters. You also give on-the-fence leads a reason to subscribe. If you tout that your newsletter subscribers regularly get access to early-bird deals, product previews, and other exclusives, who wouldn't want to subscribe?
Keep It Short and Sweet
We know that we've likened your email newsletter to a novel in many ways throughout this article. Don't be fooled, though; your email newsletter is just that, a newsletter. It's not a novel of several hundred pages and thousands of words.
According to several marketing experts, you should try to keep your newsletter around 200 to 500 words. Shorter is always sweeter, and here's why.
Imagine for a moment you're a consumer instead of a business owner. You sign up for a newsletter. You probably open it as you're going through emails for the morning. How much time do you realistically have to devote to that newsletter? Two minutes? Five? Certainly no more than that.
You'd be surprised how much of a story you can weave in just a few hundred words. Here's a tip on cutting down on extra wordage: don't go into writing your email newsletter with the goal of it being 200 words. You'll end up restricting yourself.
Instead, write about how you normally would. Then cut it down. Ask someone else to read it and cut it down further. If you end up with a newsletter that's still too long, you can always make it two parts.
Conclusion
If you're feeling deterred by too-low open and click rates, fret not. Instead of investing more money into your marketing that you might not have, you can make simple, free changes to your email newsletter.
By writing like a storyteller, nailing the perfect headline, personalizing your message, and keeping your newsletter under 500 words, you should see the levels of engagement you've always wanted.
Check out this helpful guide on email marketing in our Resource Center: