Repeat customers are the holy grail for every business. Wouldn't you agree? 
Marketers who take a long-term view of their relationships with customers gain the most ROI on their efforts. 
While attracting new customers is important, using customer lifecycle marketing to keep your existing consumers coming back will reap the most benefits. 
This customer lifecycle approach helps save money and earn more revenue. 
This blog post will explain the benefits of lifecycle marketing and its different stages, and how you can implement proven customer lifecycle marketing strategies to make more money. 
Let's begin. 
What Is Lifecycle Marketing?
A customer lifecycle refers to a journey of discovering a product or brand to becoming a loyal customer and eventually stop buying from the brand altogether.
Customer lifecycle marketing (CLM) is the attempt to stop customers from reaching the end of their buyer's journey and make them keep coming back for more. After all, why would you want to lose a customer?
The farther they are in the lifecycle journey, the more valuable they are — the customer lifetime value (CLV) increases.
For businesses to win at customer retention or customer lifecycle management, they must engage with leads, prospects, and customers differently.
Every customer requires a different marketing and sales approach, depending on their current place in the life cycle.
Lifecycle marketing refers to the marketing strategies designed with these problems and their solutions in mind.
What Are the Benefits of Lifecycle Marketing?
Your business needs a customer lifecycle marketing strategy that can create an impact on the bottom line.
Take a look at the many benefits of lifecycle marketing:
Improve the Customer Lifetime Value
One major mistake you are probably making is assuming that the customer's value ends after they make a purchase. 
You must instead account for the total value of the customer over their lifetime of doing business with you. 
Let's say a customer purchases a baby product from your brand worth $20. 
If you manage to build a relationship with the customer and they come back five times a year, the customer is worth more than $500 over five years with an average spend of $20 each time. 
The customer lifecycle of every business can be different. For instance, Starbucks has a very short customer lifecycle.
But with every purchase, they set up the customer to come back soon after. That's how they increase the customer lifetime value (CLV). 
Here's an interesting infographic that explains how Starbucks calculates its CLV.

The goal is to turn loyal customers into brand ambassadors to drive word of mouth, which brings in more business.
Additionally, knowing your customer lifetime value tells you how much you should invest in a customer. 
Grow Sales Through Retention and Repeat Business
It's surprising to see that only a handful of companies actually bother about investing in a customer retention strategy.
They don't realize that if they focused on the other half of the customer lifecycle, they would see significant financial growth.
Let's look at these stats first. 
You have a 60% to 70% chance of selling to an existing customer compared to only a 5% to 20% chance of selling to a new customer.
Acquiring a new customer costs five to 25 times more than retaining an existing customer.
Repeat customers spend an average of 67% more than new customers (Bain).
Focusing on customer retention can improve your conversion rate and save a lot of money. 
This means you must engage with your buyers throughout their buying journey and convert them into loyal brand advocates of more than one product. 
Enhance Your Marketing ROI
You might be getting your name out there in the market, but unless you focus on the buying journey, you'll have a hard time moving your customer downwards in the funnel to make them come back and keep buying from you. 
Most brands put all their marketing efforts on customer acquisition, thinking this would help them achieve the highest ROI.
Companies end up spending twice the amount on marketing to new customers than to existing ones. 
With customer lifecycle marketing, you can spend less on marketing and still get higher returns on every investment. 
Discover the most effective customer management strategies that will transform your business in our detailed article!
Your Customers Feel Appreciated
Do you know why a customer stops buying from a company? 63% of the time, it's because they felt undervalued or neglected.
When you tailor your marketing efforts for each customer, they feel valued and trusted. 
Lifecycle marketing strategies ensure that your business always conveys to every customer how much they mean, how valued they are. 
This kind of messaging through various marketing platforms helps retain customers over many years.
👉Take your lifecycle marketing to the next level with our comprehensive guide on the best software available! 📈
What Are the Customer Lifecycle Stages?
You will have different lifecycle model variations based on the type of industry. 
However, every customer lifecycle stage follows the same concept of engaging and re-engaging users to build loyal brand advocates.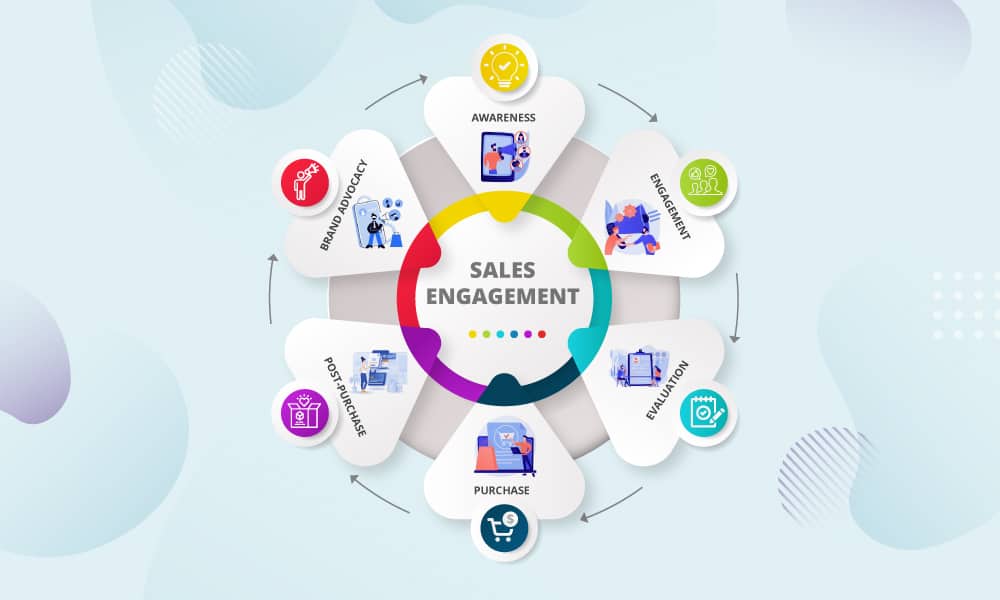 Let's look at the six lifecycle stages. 
1. Awareness Phase
Awareness is the first stage of the marketing funnel where marketers focus on targeting new customers. 
While this stage is undoubtedly important, you don't want to focus so much on the awareness phase that customers don't feel valued throughout the rest of the journey.
If you are a newly established brand, active promotion through social media and other online channels will give a good understanding of what you have to offer.
2. Engagement Phase
In the engagement stage of the funnel, your leads and audiences know about your product.
They will consider buying it, but they want to know more about your offerings before deciding. 
For instance, a customer might know what a grind mixer is. But they would like to compare the pricing and features of the product with a similarly priced product from another brand before they decide to buy one.
Engagement marketing is all about informing prospects about the qualities, benefits, and experience of using your product.
Uncover the secrets of successful marketing with our in-depth guide to the best powerful strategies!
3. Evaluation Phase
The evaluation stage is basically the bottom part of your marketing funnel. Here, customers read reviews and check out different options before making a purchase.
They want to confirm if your brand is the best choice.
Winning in this phase involves niche marketing strategies where you provide detailed information about your brand and nudge customers to purchase from your brand by helping them evaluate how your products or services are better than those of the competition.
4. Purchase Phase
At this stage, prospects know what they want to buy. That's why you should make it easy for them to know exactly what they need to do to make the purchase. 
Insert clear call-to-action buttons like 'Buy here,' 'Add to cart,' or 'find me here.'
Research revealed that more than 50% of buyers would abandon the purchase if they can't find quick answers to their questions.
You can use live chat too. The real-time response can give your customers just the right guidance they need to make a buying decision.
5. Post-Purchase Phase
This is one of the most critical lifecycle marketing stages where brands struggle to balance doing too much and not enough.
Customers are often flooded with too many marketing messages, which start feeling like spam.
In this phase, you must maintain a level of regular interaction that shows you are interested in building relationships and not just upselling or cross-selling your products. 
6. Advocacy Phase
As your customers develop loyalty to your brand, it's time to turn them into brand advocates.
Word-of-mouth marketing is one of the most powerful marketing strategies that drive sales.
One way is to communicate clearly with your customers and show that their feedback is valued.
When their opinions are heard, they tend to share them with others too — in the form of referrals, online reviews, etc. 
7 Great Customer Lifecycle Marketing Strategies
The main purpose of lifecycle marketing is to foster customer loyalty and turn one-time buyers into lifelong customers.
Brands need to understand that customers have different needs at different stages of their buying journey. To make the most of it, you need to create lifecycle marketing strategies that resonate with customers at different stages.
While adding value at each stage, you should also focus on influencing emotion and behavior over the long term. 
Let's look at some of the lifecycle marketing strategies that you can implement. 
Build Awareness for Your Brand
Generally, a mass-marketing strategy is one way to go about it. 
You can use both digital (blog posts, website, social media) and non-digital platforms (billboards, TV ads, etc.) to increase your outreach.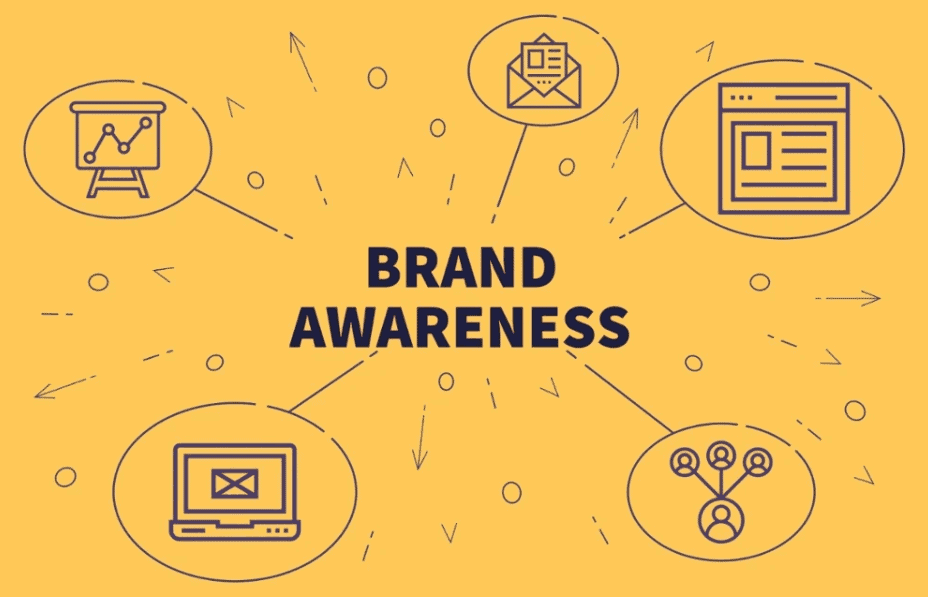 While targeting digital platforms, content is really important. Try to build SEO for relevant keywords to become easily searchable. 
You can also use guest posting or blogging to create a buzz for your brand. 
Engage Your Registered Users 
Once a user has found your website or registered for it, you need to find ways to engage them. You can include a stronger CTA button that is more direct than in the awareness stage. 
It should draw customers to connect with your brand — understand your offerings, and nurture them to push them further into the sales pipeline. 
For instance, you can send out welcome emails once they sign up for your product demo. Then, you can keep sending them regular emails informing them about your product or service. 
Incentivize Your First-Time Customers
The chances of first-time customers returning to make a second purchase are low. In contrast, a person who makes a second-time purchase is more likely to buy the third and fourth time. 
So the main challenge for brands is to entice customers to make a second purchase. At this lifecycle stage, provide valuable offers and tempt them to repeat a purchase. This will increase the chance of them becoming long-term loyal customers.
Build a Loyalty Program 
Once you have valuable customers in your post-purchase lifecycle stage, you need to keep them delighted.
Offer personalized communication and highly relevant offers that will make them feel valued and appreciated.
You can build a loyalty program where they garner points for every purchase and can redeem it to buy products. You can segregate your highly-paid customers based on their loyalty points. 
It also helps reduce the churn rate.
Risk-of-churn Customers 
When you know your customers are losing interest, you need to find ways to re-engage with them. Again, use personalized communication to help retain customers for the long term. 
Create Win-back Campaigns
If there has been a long communication gap or customers haven't taken any action lately, the chances are that they have moved on. 
You can send out aggressive offers and promo codes based on their purchase history.
Treat Your Reactivated Customers 
Retention rates of reactivated customers are nearly at par with the first-timers. Thus, engage with them in the similar way you would do with first-time customers. 
At this lifecycle stage, send out exclusive bonuses and special treatment to retain them and turn them into active shoppers. 
EngageBay: An Effective and Affordable Lifecycle Marketing Tool
Now that you know the stages and benefits of lifecycle marketing, you need the right marketing tool to incorporate it right away.
Lifecycle marketing tools such as EngageBay allow you to map the life cycle for your customer segments and seamlessly manage thousands of contacts.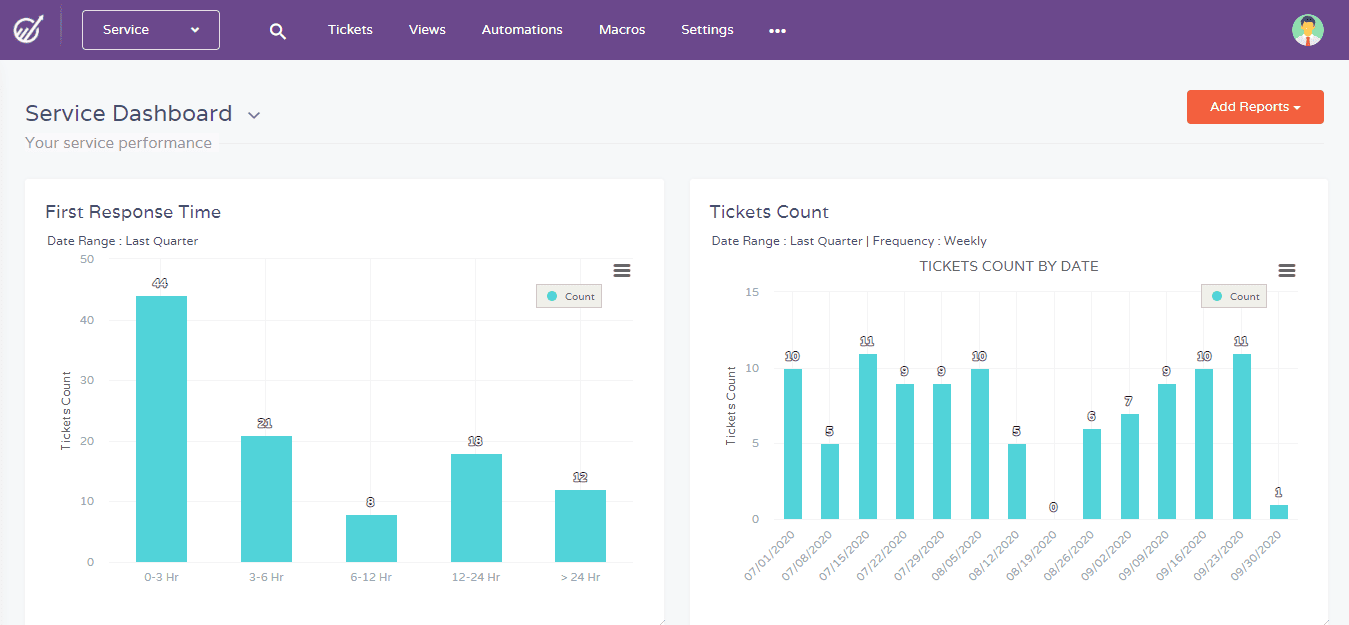 Using EngageBay, you can easily:
Manage your brand and publish exciting information on social channels
Create stunning landing pages to convert strangers to interested leads
Interact in real-time with your visitors using its intuitive live chat software
Based on browsing behavior, display the right message at the right time
Run SMS and email broadcasts to engage with your users
Gain valuable insights into your customer behavior and data from the marketing campaign
Provide stellar customer support with its integrated customer support software to receive and store all the information.
It's important to note that about 80% of a company's future profits come from just 20% of its existing customers. 
Thus, customer retention is critical for the growth of any business. 
Improve your lifecycle marketing strategies, use the right tool, and engage your customers to keep them delighted.
After all, every happy customer is a priceless asset.