You own a business, and though it's on the smaller side, there's still a never-ending list of responsibilities.
If you fall behind on some of the more crucial tasks, you could be in trouble.
According to an Entrepreneur article from early 2021, the failure rate for small businesses is 20% in the first year. After three years, 30% of those companies will have failed, and after five years, 50%.
Every business owner makes mistakes, but not every business owner has to waste time.
If you're reading this article, it means you've felt the need for automation in at least a few of your business processes.
You must have been a witness to dozens of hours going to waste in regular, repetitive tasks. It can't go on this way if you are to scale.
Business automation software can save your company, gaining you back the hours you lose every week.
In this blog post, we'll explain how a business automation system works, and we'll share some of the key benefits of business automation software.
We'll also guide you on how to automate your business processes.
What Is Business Automation? How Do Business Automation Tools Work?
Business process automation, more simply referred to as business automation, eliminates the need for you to perform all business tasks manually.
By creating automation workflows within business automation software, you can establish rules and conditions for which the software will take action. The workflow engine is known as a business rules engine.
As an example, if you set the software to send all new leads (sign ups) from a particular popup form a special welcome email automatically, the software will do it, and show you the results too.
Of course, you must find a way to easily communicate with such a software, without having to learn complex tech jargon or coding. That's why automation workflows use simple "if, then" rules.
For instance, IF you automate an email follow-up to a customer but don't hear back, THEN the software can send another follow-up automatically. You can design and customize the content of all these emails in advance, and just sit back to let the software do all the sending and tracking of emails.
Business process automation doesn't only apply to sending emails – this is one example among countless business tasks.
You can automate lead scoring, contact management, data logging, appointment scheduling, posting on social media and tracking engagement, and even handling purchase orders, billing, and customer queries.
The Benefits of Using Business Process Automation Tools
As a business owner, you must be aware of how to evaluate the return on investment. Investing in software used to sound like a luxury in the late '90s and early 2000s, but today it is quite the necessity and the smart thing to do.
Companies that invest in business automation tools are already reaping a 400% ROI!
Here are some of the key advantages of business process automation tools.
More Time
It's no secret that we all have 24 hours in a day. How you use the time can make 24 hours feel like 72 hours or just seven. With business automation software, you can free up your schedule of all the manual tasks that fill your daily calendar.
You might not have even realized how much time you were dedicating per day to manual work like data logging, sending invoices, or responding to emails. It's only once you stop doing these tasks that you feel like you have hours to gain.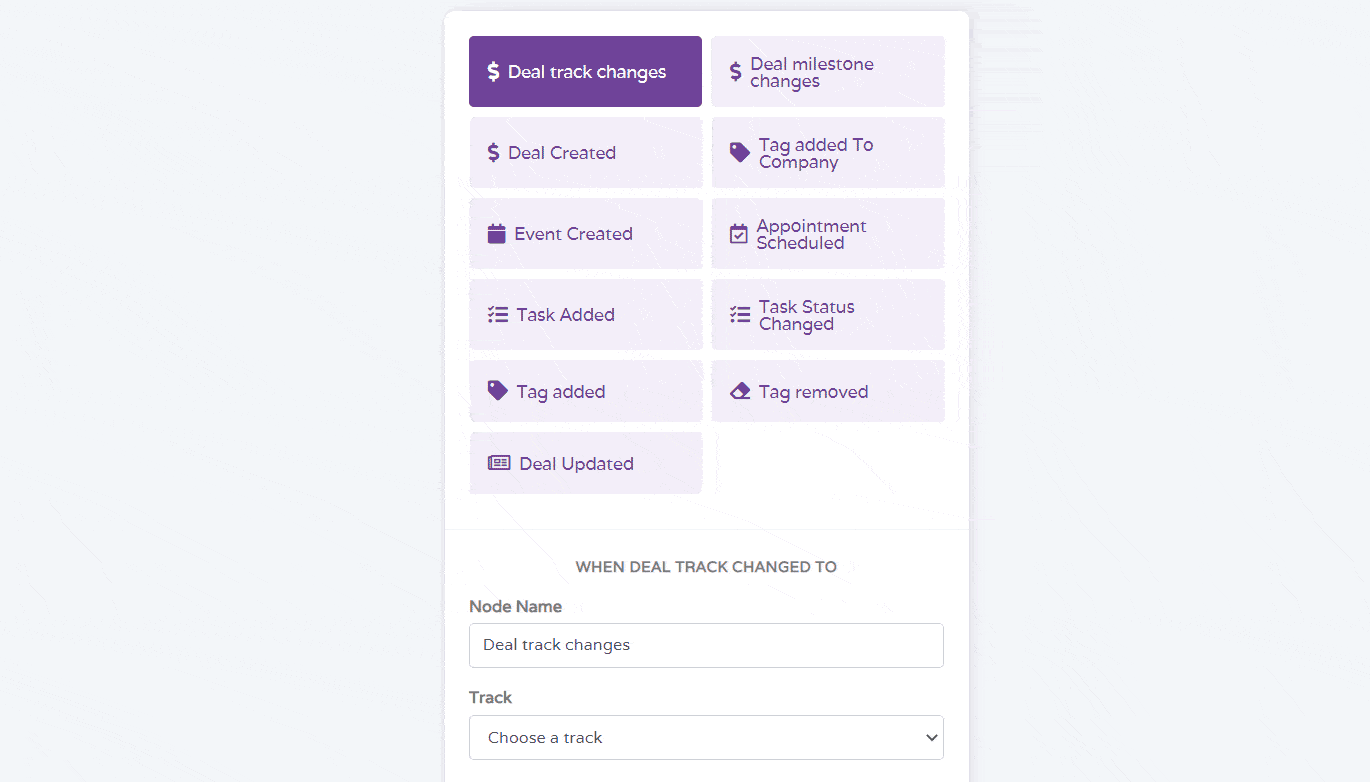 With business automation software, you can automate entire workflows, from the first step to the very last. Say a client schedules an appointment for discussing a product or a deal, and you'd like to send this client a couple of useful emails.
Why do it yourself?
Design your emails in advance, set the automation and let the software take care of the rest, any number of times. Save hours and spend time on tasks that take real creativity, not just mundane click-click and copy-paste.
Cost Savings
It's not just you who keeps your small business afloat, but your salespeople, customer service reps, marketers, and other professionals.
For every minute these teams spend on manual work, that's money down the drain. Your sales reps could have been selling to customers, your marketers could have been targeting new audiences, and your customer service reps could have been upholding your reputation for customer satisfaction.
When these pros are taken away from the jobs they excel at, everyone loses. Open schedules for these teams will result in more converted leads, an influx in sales, and happier customers.
Smaller Staff Size
Where your small business dollars go is important.
Have you had to hire a sizable staff to handle mountains of paperwork or the deluge of emails? Once you begin using business automation software, the need for these roles decreases.
You can shrink your workforce to only the staff members who do what software can't.
No Human Error
People are imperfect and will make mistakes. In some instances, these mistakes can be as innocuous as double-booking yourself. Yet when your errors pertain to numbers such as your sales numbers or quarterly income, the effects of human error are most severely felt.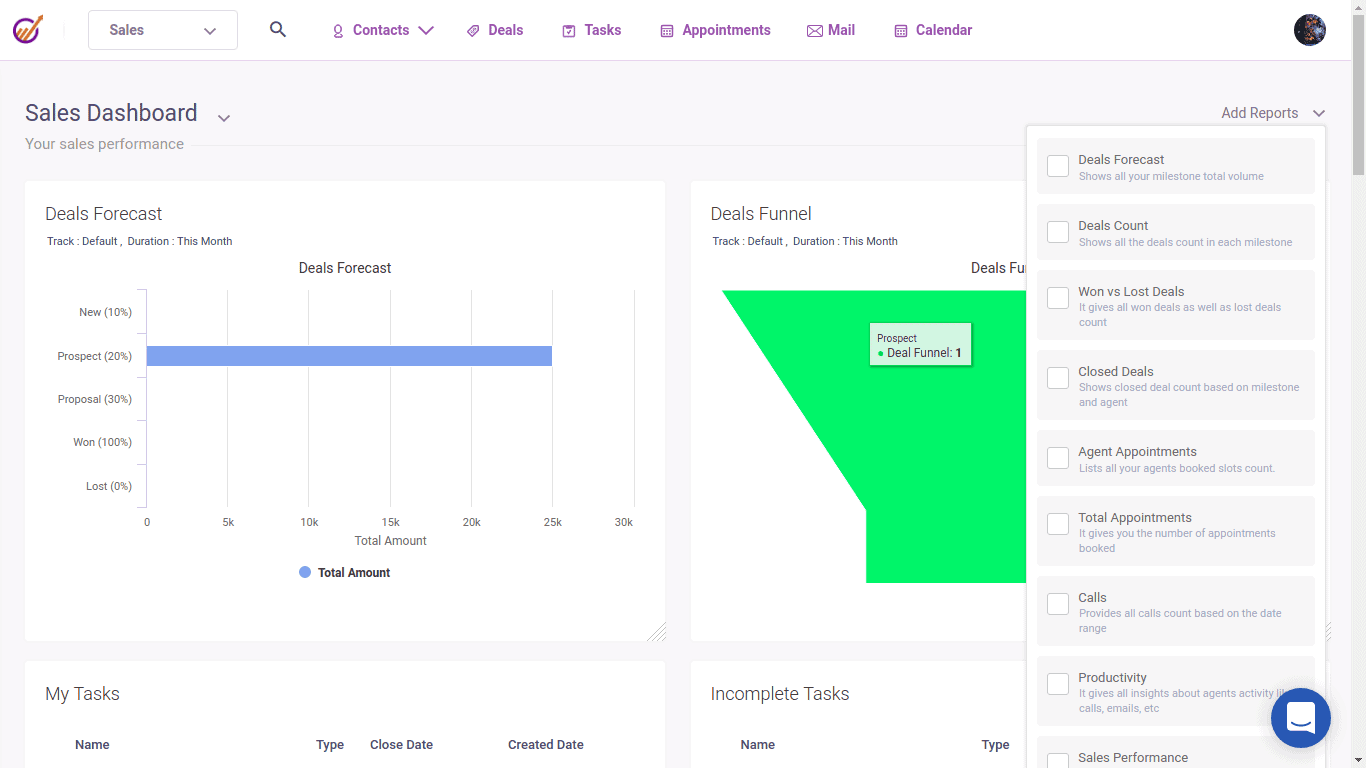 Automating your business ensures you cut way down on the rate of human error. Your automation software will never make mistakes unless you program the workflow incorrectly.
You can rely on the software every time.
Transparent Business Processes
Another key benefit of a business automation system is more transparency in your company processes. You'll begin to realize as you create workflows that some of your processes are necessary, and others are extraneous. If you're taking extra steps to get something done, the automation software will make that clearer as well.
The Types of Business Automation
Business automation software encompasses several types. These are human resources (HR), process, accounting, and marketing automation. Let's take a closer look at the four types of business automation now.
HR Automation
Human resources management systems can aid your small business in hiring and onboarding employees, two critical processes that are time-consuming.
Whether you post a job ad through the human management resources systems or rule out applicants based on certain criteria, determining which candidates will reach the interview process will require less of your involvement than ever before.
You will have to meet with the job candidates and ultimately decide who's hired, but then you can rely on the human management resources system for automated onboarding assistance.
The HR onboarding software will upload and manage employee data, send documents and waivers to new employees (such as confidentiality agreements and tax forms), and determine if they're eligible for benefits.
Even parts of training the new employee can be left to business automation software. Beyond onboarding, you can continue using automation for employee payroll.
Process Automation
The second type of automation is what we've been talking about throughout this article, which is business process automation, aka process automation. Robotic process automation, which is a subset of this automation type, is for handling the routine tasks that you don't have time for as a small business owner.
Beyond its capacity for data entry, process automation can also produce reports and distribute them to the right parties. File transfers, batch processing, email sending, and order entry can be automated as well, some of which we touched on earlier.
Accounting Automation
Accounting automation is what will save your small business from those costly human errors in your bookkeeping.
If your small business still manually does all its invoicing, you're at a disadvantage. Automating accounts payable will ensure your invoices go out on time, clients are reminded when they haven't paid, and invoices are logged.
You can rely on accounting automation to manage your company bank account and your ledger. The software can backup financial data automatically, review credit card applications, and remind you which collections are coming due.
Marketing Automation
The last type but certainly not the least is marketing automation.
Marketing automation software like EngageBay make marketing less of a gargantuan task for small businesses.
Email marketing is easy to automate. Text or SMS campaigns can be set up for automation too, and you can establish workflow rules that dictate which users receive texts, what the content of the texts is, and how frequently the texts go out.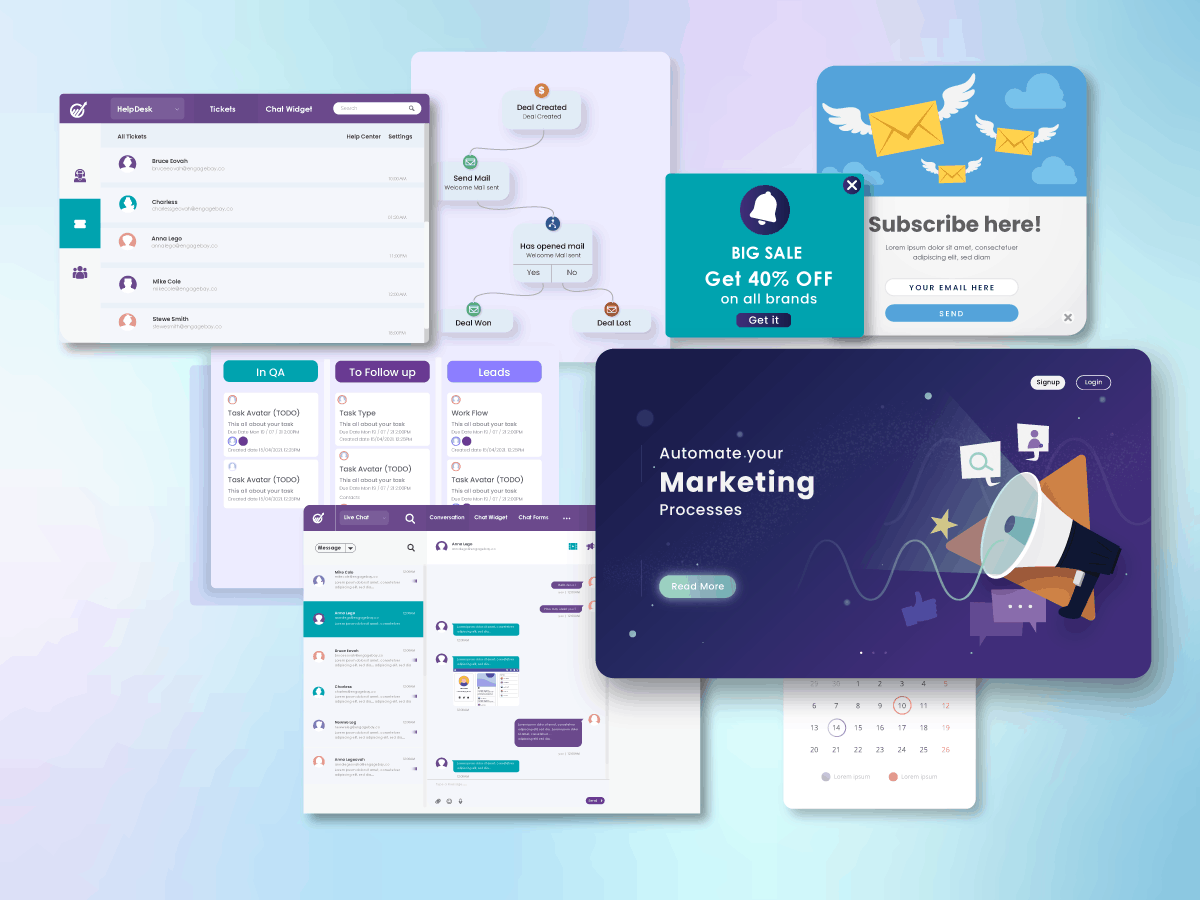 Automated social media posts will save so much of your time. You can use some of that free time to respond to comments and questions on social media, which will further drive engagement among your audience.
In fact, tools like EngageBay track all your social media engagement and alert you every time you have a new comment or query on your social pages.
Lead scoring will pull only your most qualified leads for a higher rate of conversions. You can also segment your leads by custom tags or metrics with automation software. The software will also manage your contacts list, and remove inactive leads.
Creating multi-channel campaigns might have been a task you felt like you never had time for before. Thanks to marketing automation software, your campaigns can now be launched from any number of online channels for a greater reach.
How to Improve Sales with Business Automation
Your small business is eager to increase its sales, which is achievable with business automation. How? Allow us to explain.
No Extraneous Processes
We talked earlier about the benefit of visibility into your business processes that automation software affords you. By removing or reducing extraneous processes now, as your business grows, you can be confident that you're not taking extra steps to achieve the results you need.
This streamlines the sales and marketing processes, giving you a blueprint your small business staff can use for years to come.
Briefer Sales Cycles
Fewer steps in the business process also tend to curtail the duration of the average sales cycle. Most of these sales result in deals, so the more deals you close on, the more money that flows into your small business.
Your business automation software can produce quotes, track sales orders, and push along sales processes via workflows. If your sales reps need to do any follow-up work along the way, the software can notify them.
More Expansive Customer View
Most business automation software includes customer relationship management or CRM components. One of the biggest benefits of CRM is the far-ranging customer view.
From the beginning of a customer's involvement with your small business to the end, the CRM will log email chains, phone records, sales histories, and more. Most of this data goes straight to the cloud.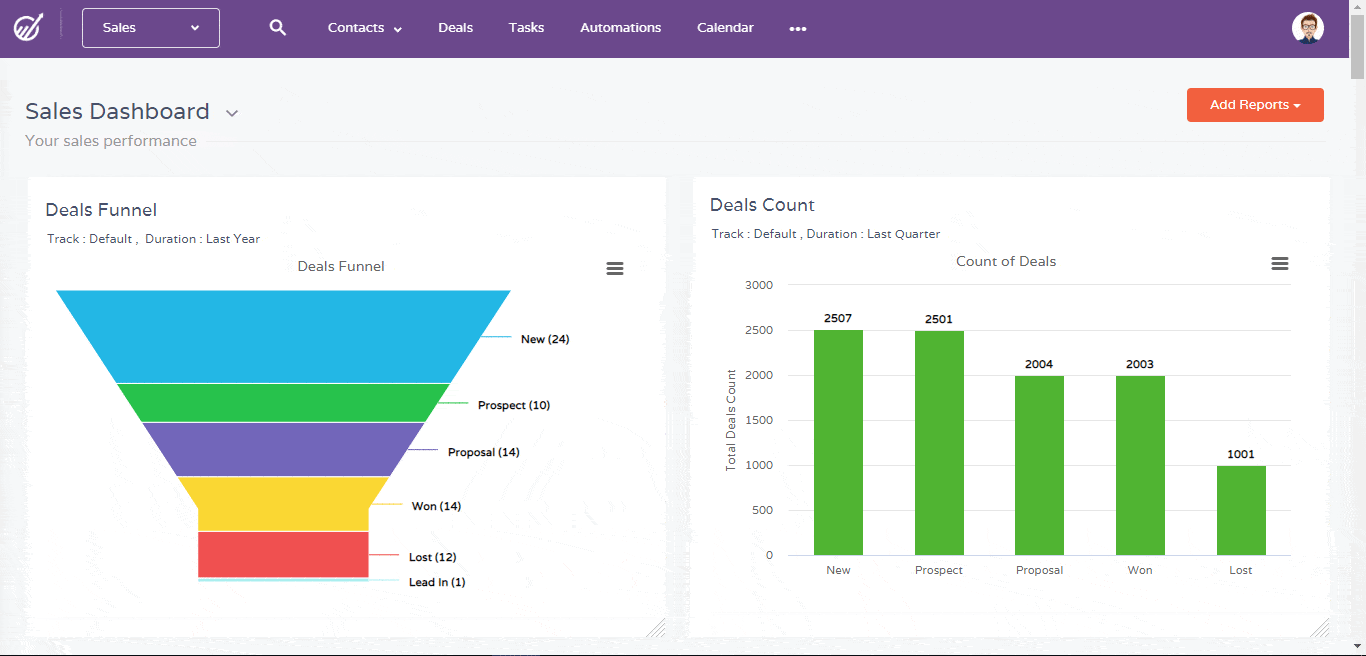 There, it's accessible by your sales reps, marketers, customer service team, or any other employees who need it.
Being able to review customer data can catch up a sales rep who's now working with that customer. They also know who on your team has interacted with the customer, which is helpful.
Conclusion
It's said that entrepreneurs can be their own worst enemy.
If you find yourself constantly going back to the same tasks, it might be time to automate them with EngageBay.
This is a proven business management software solution for small businesses and startups alike, and it'll help your company grow without wasting valuable resources on repetitive work.
You don't have time to waste?
This business automation software can do a lot!
EngageBay is a business automation system with free integrated CRM. It can be used to increase productivity, reduce the time it takes for projects and products to go from ideas to delivery, and make business operations more efficient.
It's also great at reducing administrative tasks and costs. You can sign up and get a feel for all the automation features for free today.