Some companies might believe that staying professional on social media equates to utter boredom. Well, we've got news for them – poppycock! Who said you can't have a blast while being the epitome of professionalism?
In today's fast-paced digital world, social media has become an essential platform for small businesses, startups, and other professional organizations to connect with their audience via social media engagement.
However, the misconception prevails that maintaining a serious and austere tone for social media engagement posts is the only way to be taken seriously.
But let's break free from the chains of monotony! In this dynamic era, it's crucial to captivate your audience in exciting and compelling ways. That's right; we're throwing out the rulebook that says being professional must be synonymous with being dull as a social media strategy.
Attention all small businesses, startups, and other professional organizations out there – it's time to debunk the myth that fun and engagement don't mix on social media. Trust us, you can have your cake and eat it too! Let's embark on a thrilling journey to redefine what it means to be professional on social media.
Buckle up as we unleash six brilliant ideas for social media engagement posts in this blog post to skyrocket your social media marketing game, all while keeping things enjoyable and impactful!
From ingenious storytelling to jaw-dropping visuals, we've got you covered with the perfect recipe for social media engagement success.
So, prepare to witness your online presence flourish like never before! Let's dive right in and show the world how to do it right! 🚀 Are you ready to charm, entertain, and build genuine connections?
Did you know? 84% of people aged 18 to 29 use at least one social media site (Forbes)
Let's get this party started!
1. Make Up Your Own Hashtag
There are billions of hashtags out there for you to use already, but what if you feel that none embody your small business as a brand?
Well, what's one billion and more hashtags, right?
Creating your own hashtag is fun, as you get to inject more personality and personalization into your social media posts going forward.
You can also engage with your audience by encouraging them to use your hashtag and tag your account in those social media posts.
Who knows? Your hashtag could just start the next viral trend!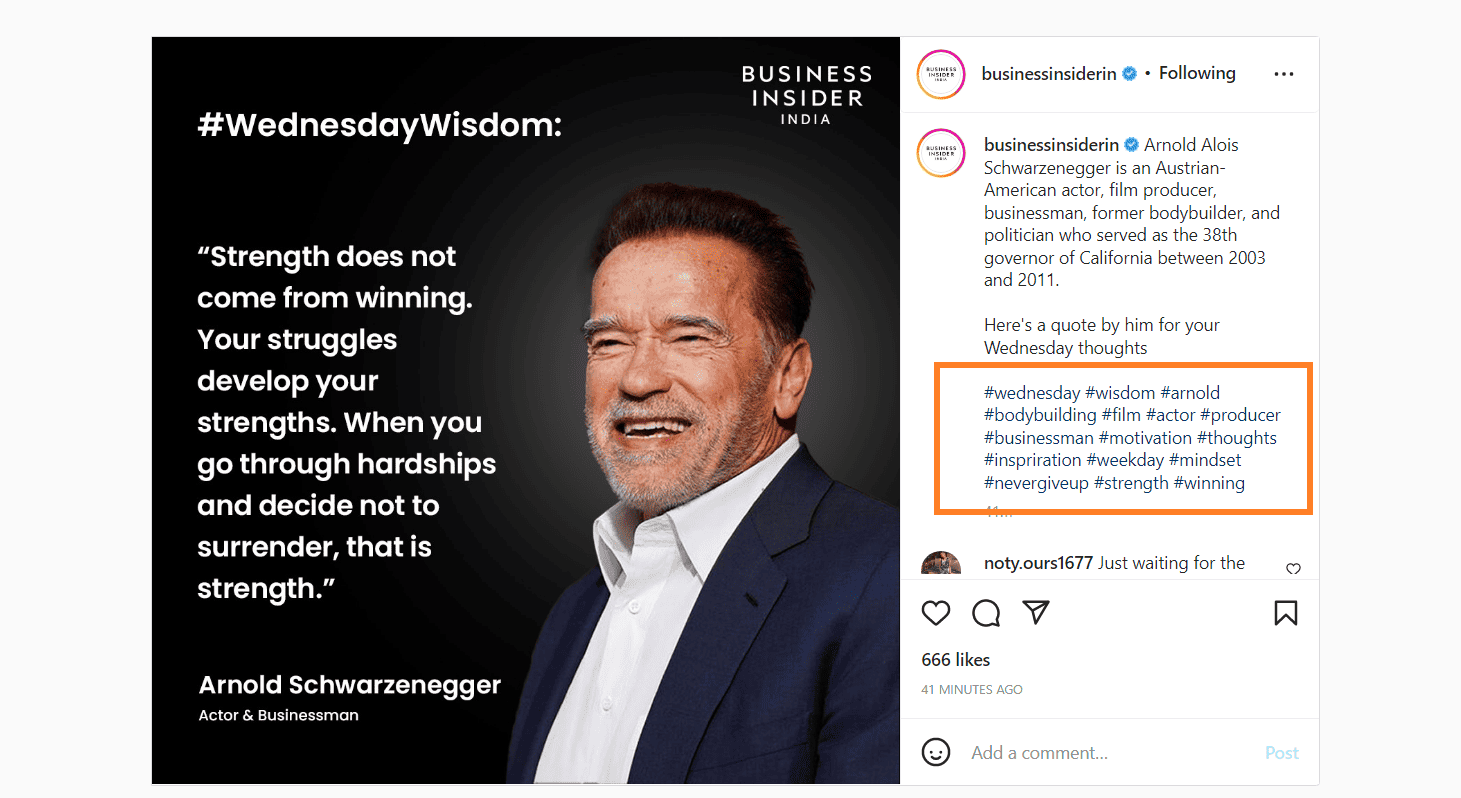 When cultivating your own hashtag, remember to be careful about the context.
Capitalizing words in a hashtag can be inconvenient for some users, so the hashtag should read properly if all the letters are lowercase.
Triple-check that your hashtag doesn't accidentally promote some sexual, political, or religious innuendo. Make sure you get somebody else to take a look at the hashtags before you post them on social media for the first time.
2. Do an AMA
AMAs, short for Ask Me Anything, is a trend on Reddit that's bled over to other social media sites as well.
Although the AMAs with celebrities usually gain the most attention, anyone with a title and respectable achievements within their industry is a good candidate for an AMA.
You can use the AMA format on nearly any social media platform.
You could have Twitter users tag you in questions, then you respond directly to the question in a comment.
You could ask users to submit questions on Instagram and then answer them on Instagram Stories. You can even create a Highlight of the best answers on your profile.
AMAs give your customers a chance to get to know more about your small business than what's on your LinkedIn profile or the about page on your website. They're exciting and interactive!
Read also: One Simple Guide For the Best Time to Post Reels on Instagram
3. Make Your Own Graphics or Images
The world doesn't need another social media engagement post (or blog post, for that matter) decorated with a boring stock photo.
Jazz up your social media marketing content by producing your own images and graphics.
It's easier than you think to make both. Canva is a well-known design tool that you can use to create your own graphics and images from scratch. You could go for a more artistic rather than rigid look with Procreate tool along with amazing fur brushes to add realism to your graphics.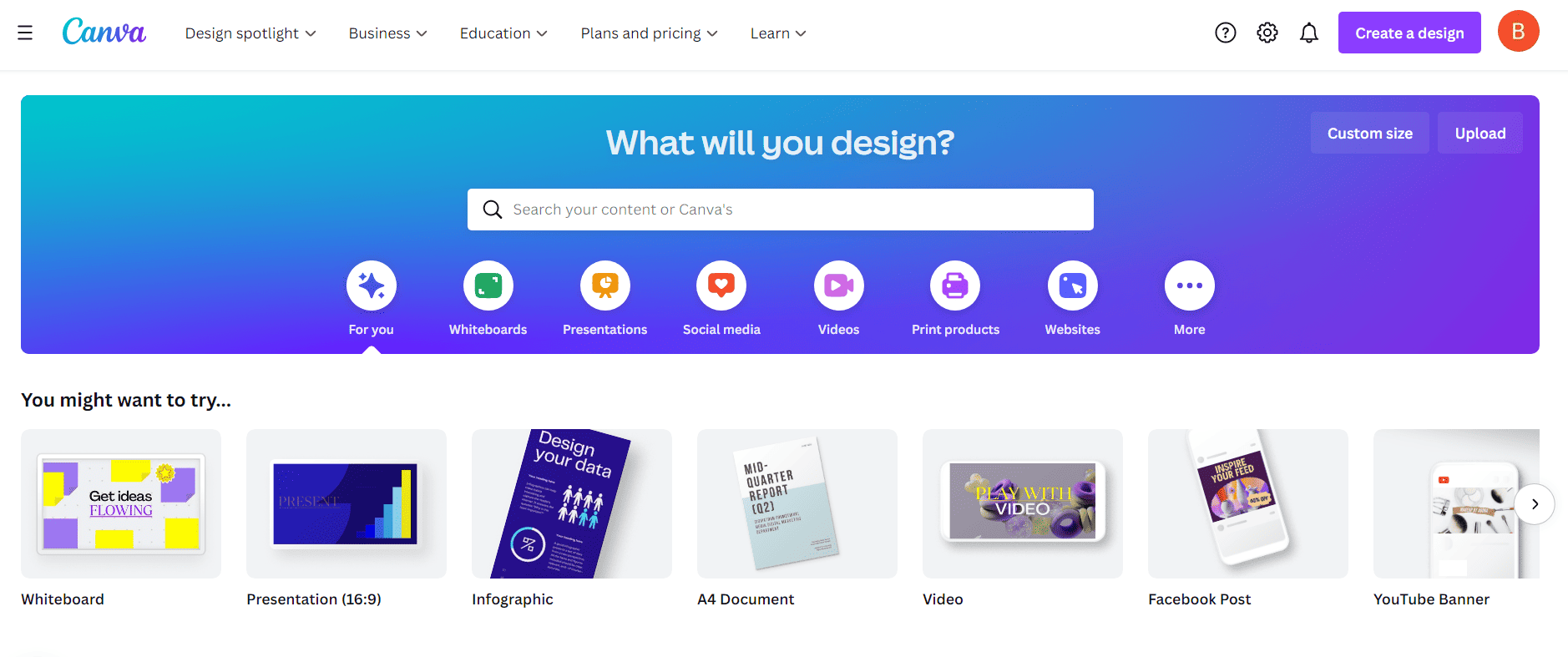 You can also hire a graphic designer to create a series of graphics and images for your small business that you can post gradually.
Make sure that you add a watermark or identifier to your images so that others on the Internet can't steal them and take credit.
Unfortunately, photo thieves are a common phenomenon online. A watermark will allow you to get the credit for the hard work that you deserve!
Read also: 12 Best Practices for Instagram Stories
4. Promote User-Generated Content
Does your small business or startup sell products or services that are conducive to user-generated content such as video reviews or UGC photos? More than likely, the answer is yes!
These people have taken time out of their busy lives to review your products and services without expecting any form of compensation in return.
The least you can do is retweet, reblog, or otherwise bring attention to the UGC centered around your company's products and services.
In a way, it's blatant self-promotion, but it's also promoting the great work of your audience. Sharing content through your channels can help generate things like TikTok likes, which the content creator will appreciate.
Be sure to leave a positive comment on the content you see to encourage more of your customers to consider posting their own UGC to the Internet.
Read also: Get Noticed on Instagram with These Classy, Unique, and Quirky Bio Ideas!
5. Post Some GIFs
Here on the EngageBay blog, we're big fans of GIFs, which we're sure you've noticed if you've read our other content.
GIFs are a great means of self-expression. They're more fun than still images and have more personality to boot.
If you're worried that your small business is perceived as too stuffy on social media, then one way to loosen up a little, so to speak, is by posting GIFs as a means of social media engagement.
Now, just like you should limit your use of emojis on social media, you want to take a lighter-handed approach to GIF posting as well.
The more GIFs you use, the more it becomes like information overload. No one can appreciate a single GIF when there are four more right after them.
It's like trying to watch four phone screens or televisions at once. You're getting a jumbled assortment of messages.
GIFs are a lot more effective when alone, especially in the confines of a social media engagement post or comment.
Read also: Creating The Perfect Social Media Handle For Your Business
6. Do a Poll or Survey
What's on the mind of your audience?
This is a question that you won't have to ponder much if you begin issuing regular social media engagement media such as polls or surveys.
What should your poll be about? That's up to you, but make sure that you're surveying your audience on a topic that they care about.
For example, asking them what you should post on your blog next week might not be the best poll topic.
Instead, you might ask them which product or service they might unveil next.
Keep in mind that your polls don't always have to center around you. Remember, the key is to have fun and boost social media engagement, not toot your own horn all the time.
For example, Walmart has posted an assortment of polls, this one being about the Star Wars series.
It has nothing to do with Walmart outside of Walmart selling Star Wars toys, games, and DVDs, but that's a stretch.
Provide a means of entertainment for your audience and they'll keep coming back to your social media feed.
Read also: 40 Social Media Marketing Quotes for Today's Business Environment
Conclusion
In conclusion, let's put an end to the misconception that fun and social media engagement are reserved solely for big-name personalities, influencers, and individuals with personal accounts.
Your business can break free from the shackles of conventional thinking and find its own unique way to enjoy the social media engagement game too!
By infusing creativity, fun, and more engagement into your social media posts, you can create a social media engagement experience that resonates with your audience on a whole new level. Gone are the days of dry and uninspiring content; it's time to breathe life into your brand's online presence!
Imagine the delight of your followers as they eagerly anticipate your next post, knowing they're in for a treat.
With every witty caption, captivating visual, and interactive element, you'll be fostering a loyal community of enthusiasts who can't help but engage with your content.
But it doesn't stop there. When people engage with your social media posts more often, the ripple effect reaches far and wide. Increased social media engagement means higher visibility and organic reach, which opens doors to new audiences and potential customers. Suddenly, your brand's voice is heard loud and clear across the digital landscape.
So, don't shy away from embracing the fun side of social media to boost social media engagement – it's a powerful tool to humanize your brand, build authentic connections, and make lasting impressions. Take a leap of faith into the world of creativity and let your brand's personality shine through!
Remember, in this digital age, people crave genuine interactions and experiences that go beyond the mundane. So, take the plunge, get playful, and watch as your social media presence flourishes like never before.
So, what are you waiting for? Unleash the power of creativity, inject some fun into your social media posts, and witness the magic of social media engagement unfold. Your business is about to embark on an exciting journey of growth, connection, and success in the vast realm of social media! Happy posting! 😄📱