Grant Cardone is a top salesman and business coach who founded the international business training company, Cardone Enterprises.
He is a successful entrepreneur and investor featured in media outlets such as The Wall Street Journal, Forbes, Fox News, CNN, and Bloomberg Television.
An inspirational speaker and successful businessman, his quotes are just as motivational as his journey.
Here are more than 50 Grant Cardone quotes that will inspire you to go from average to very successful in your personal and business life.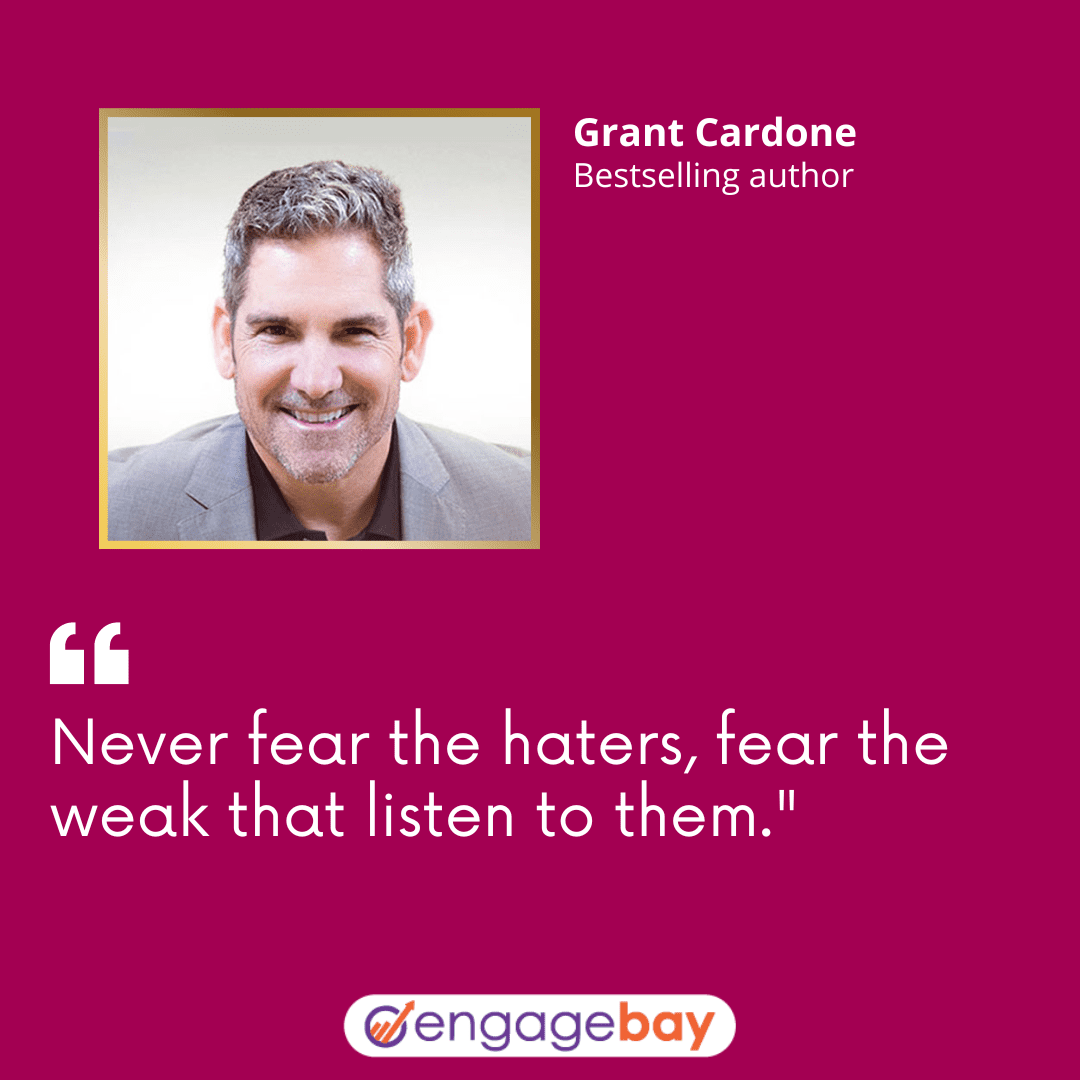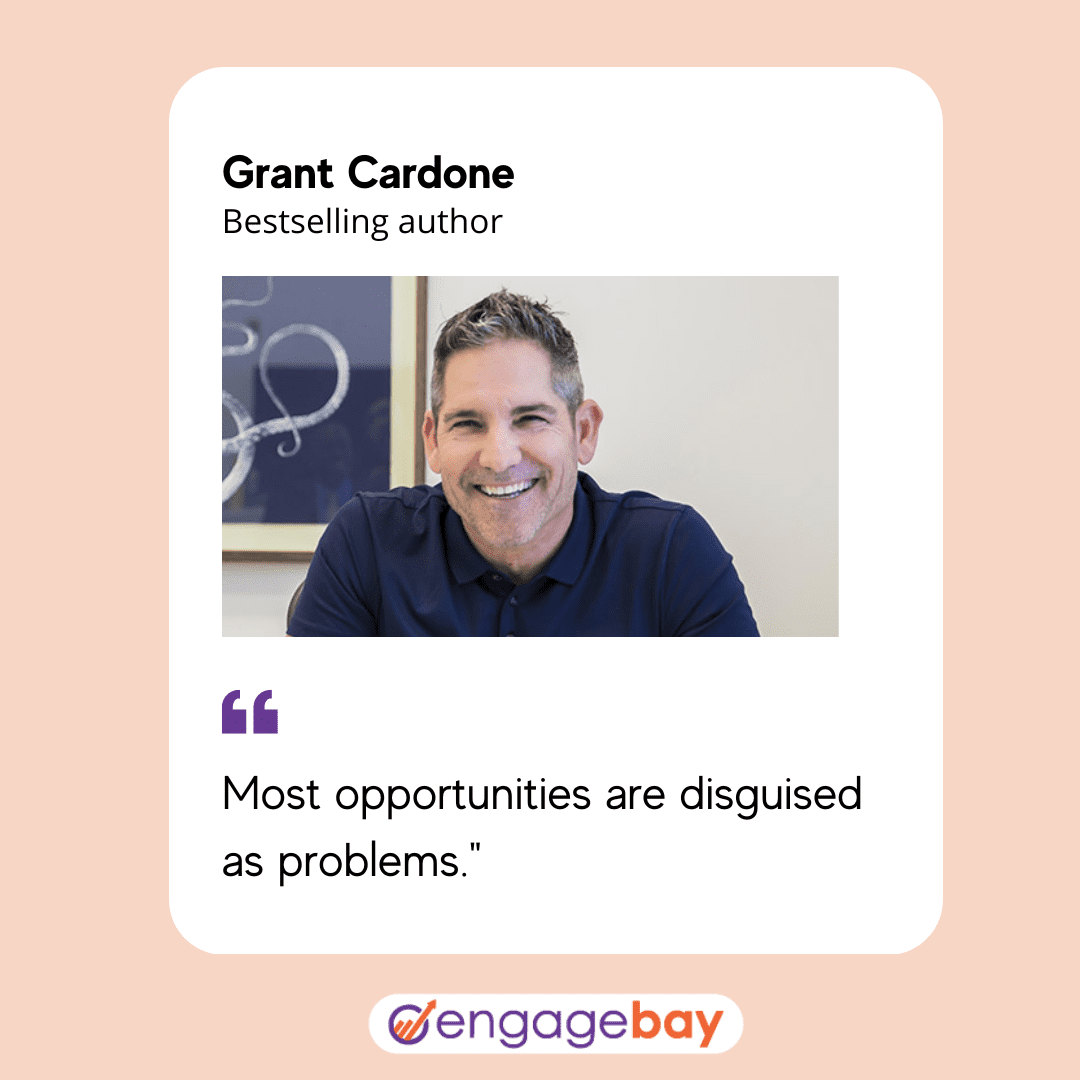 The best advice Grant Cardone ever received from his mother was this: "An investment in knowledge always pays the best interest". These words have kept him motivated all his life.
You may already know this, but Grant Cardone has a very inspiring success story.
You can read about it in this blog by The STRIVE.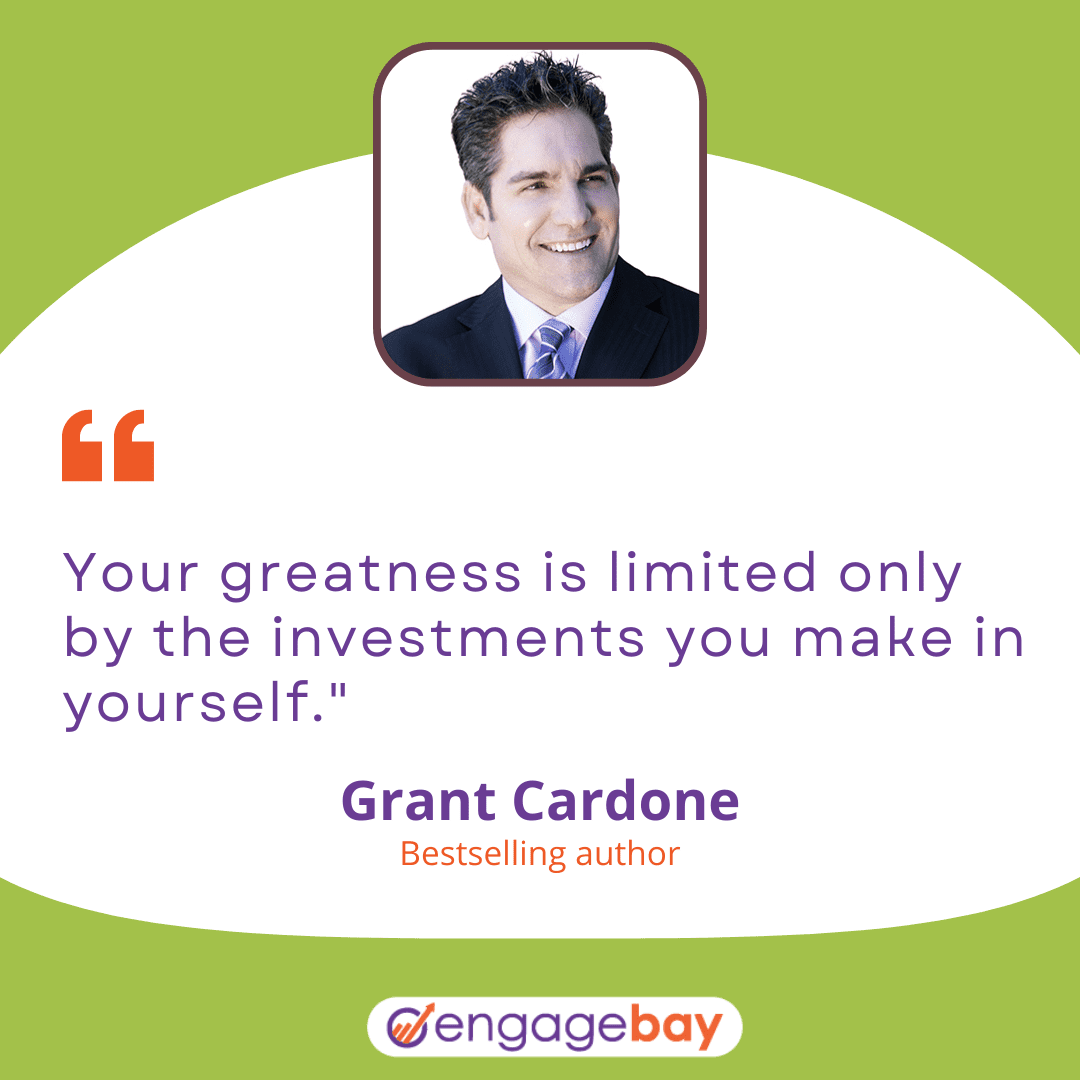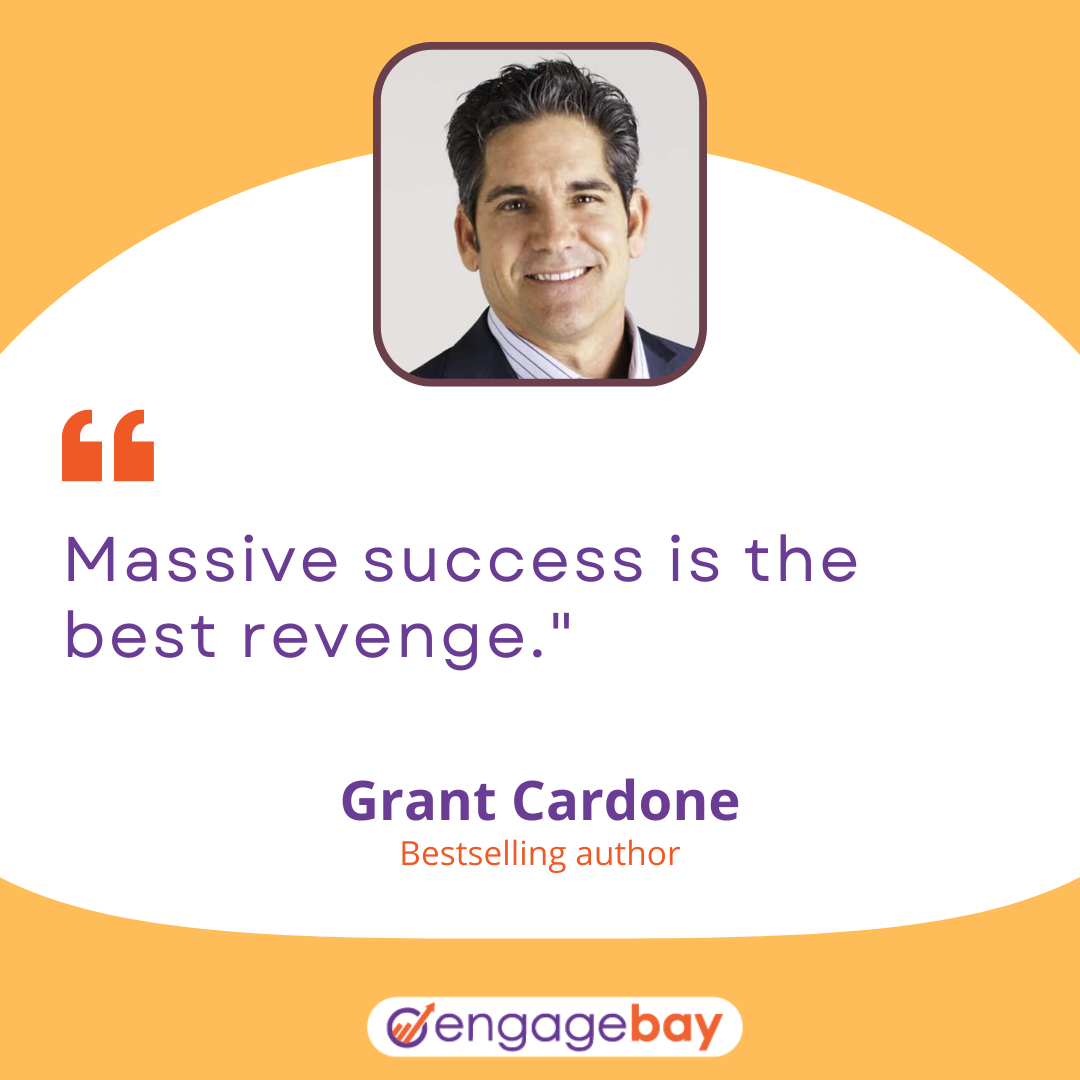 According to Grant Cardone, criticism helps you gain more attention and, as a result, gets you closer to success.
In this blog post, Grant Cardone talks about how to use criticism for success.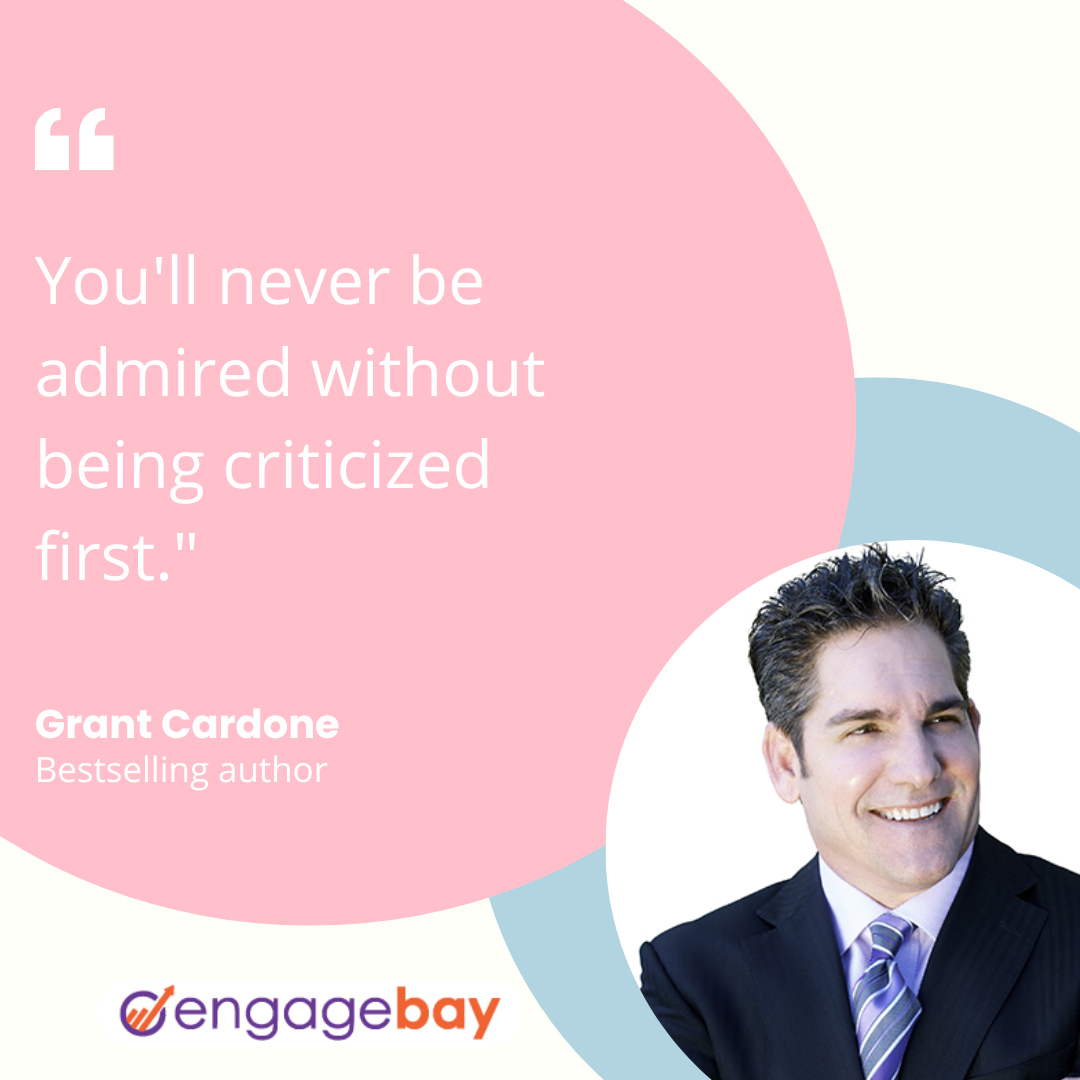 Read also: Unlock Your Potential: 50+ Quotes for Business Owners and Entrepreneurs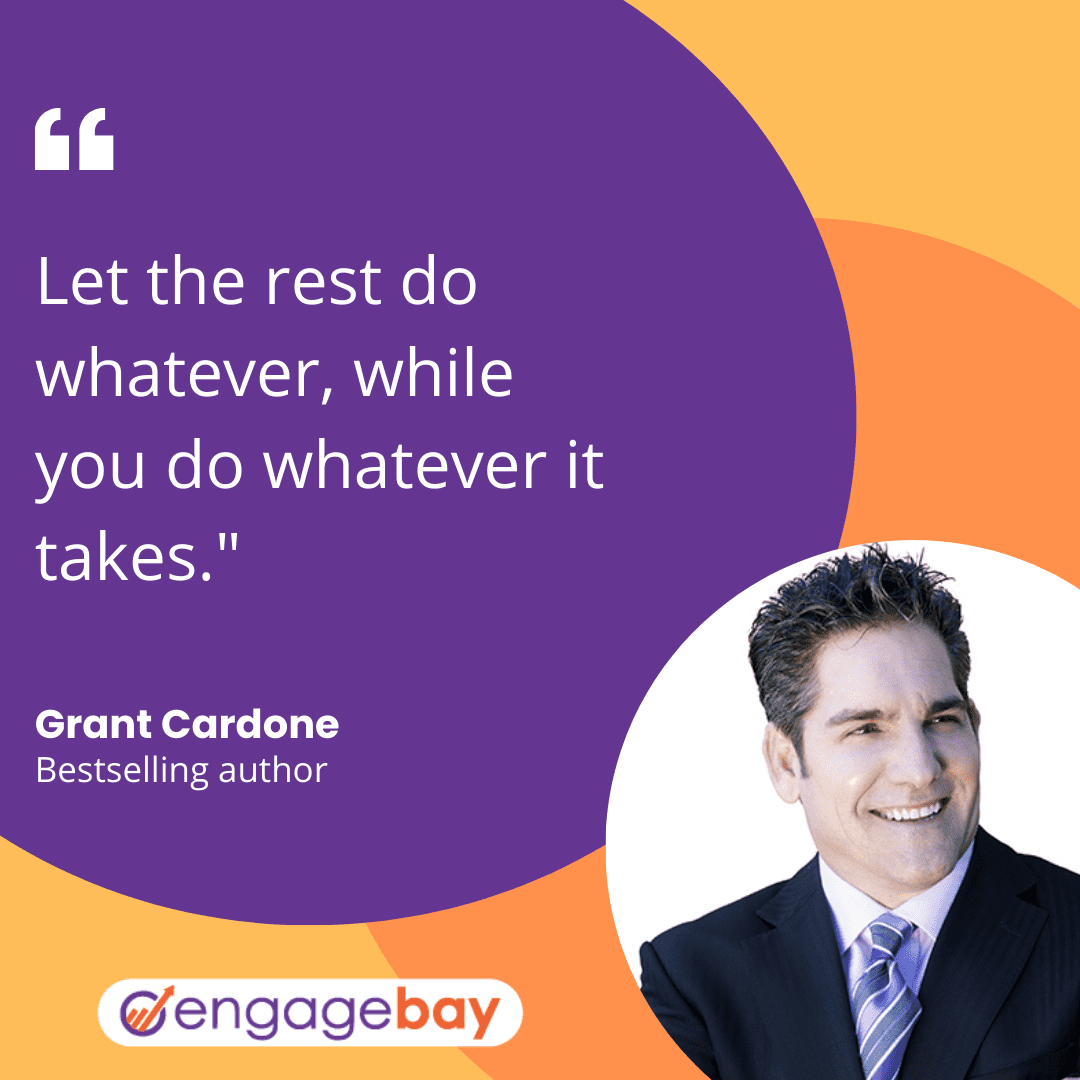 Grant Cardone, the so-called 10x guy, was living a nightmare, having lost his father and twin brother. From big losses in life to getting nowhere for a long while, Grant had enough reasons to give up.
But he didn't.
In this medium article, you can read more about his past troubles and how he overcame them.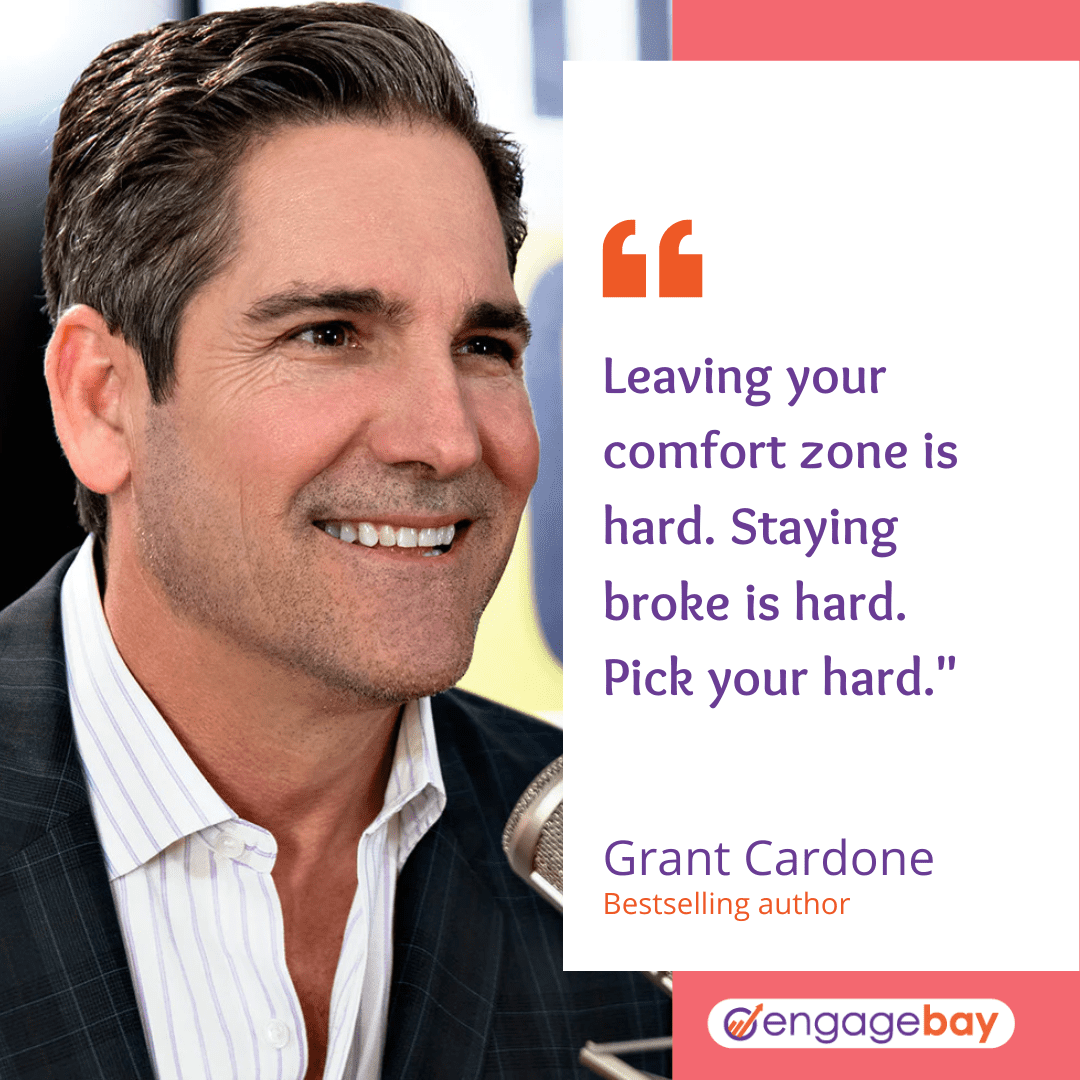 Boost your CRM motivation with our compilation of the best customer relationship management quotes!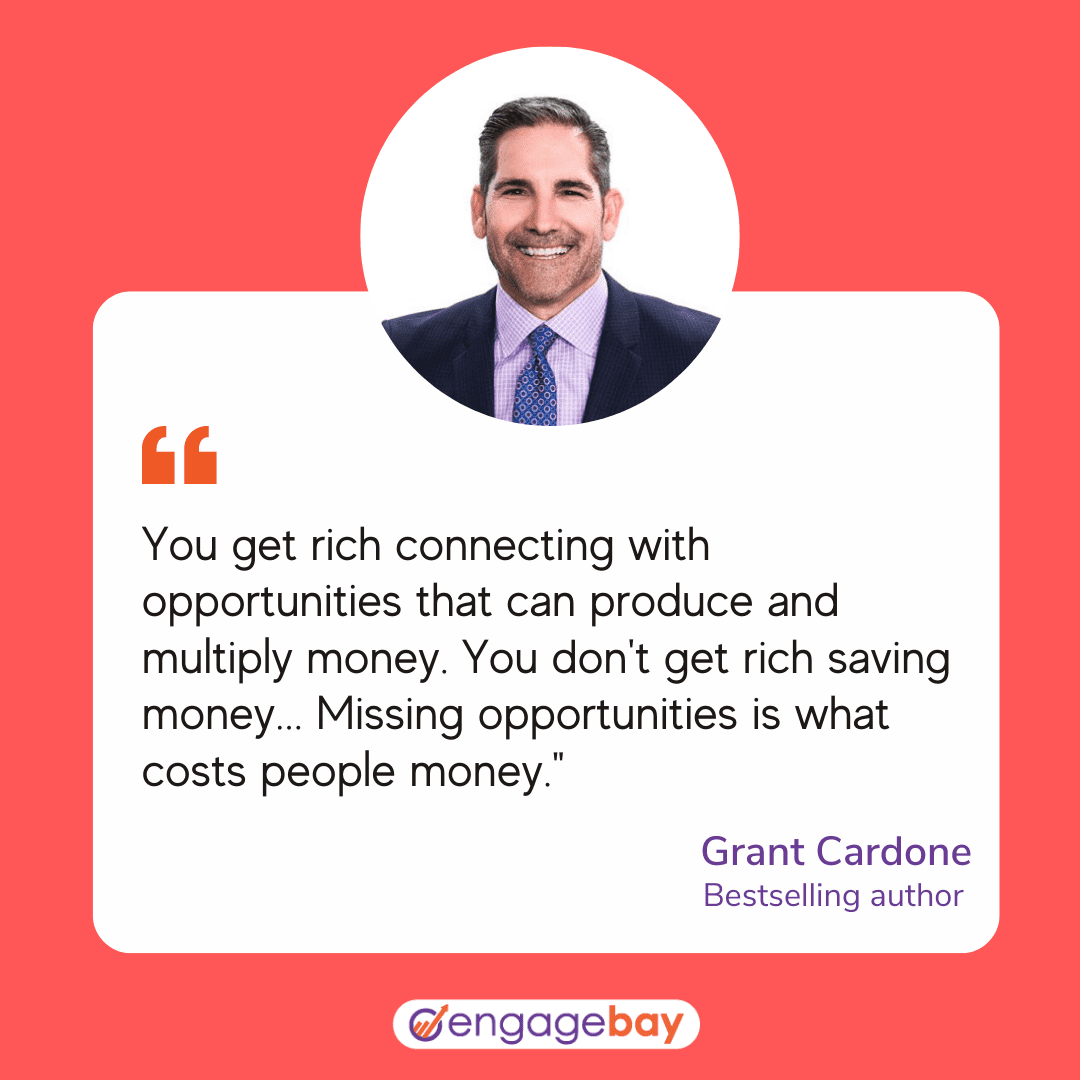 Read also: 50+ Motivational Quotes to Ignite Your Inner Drive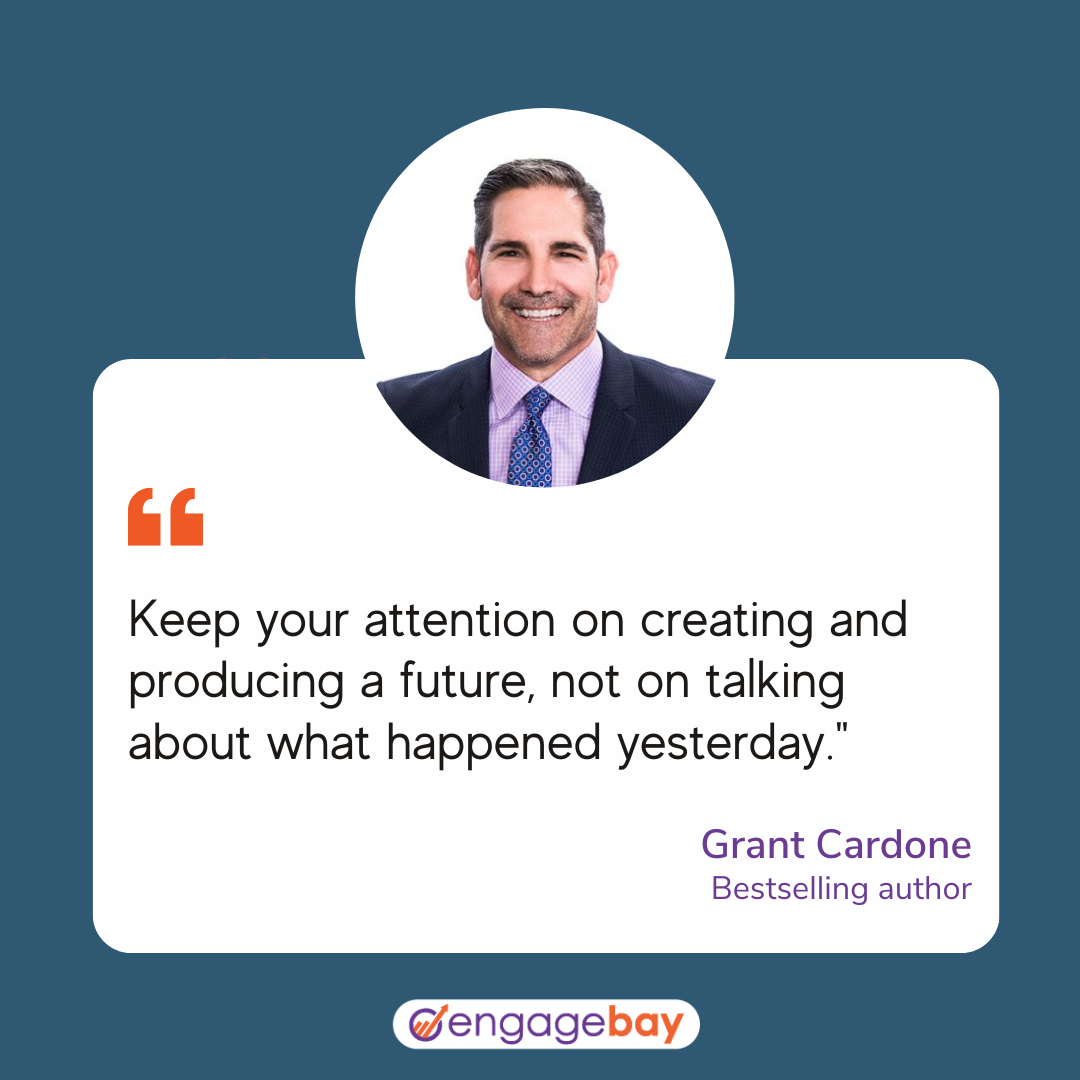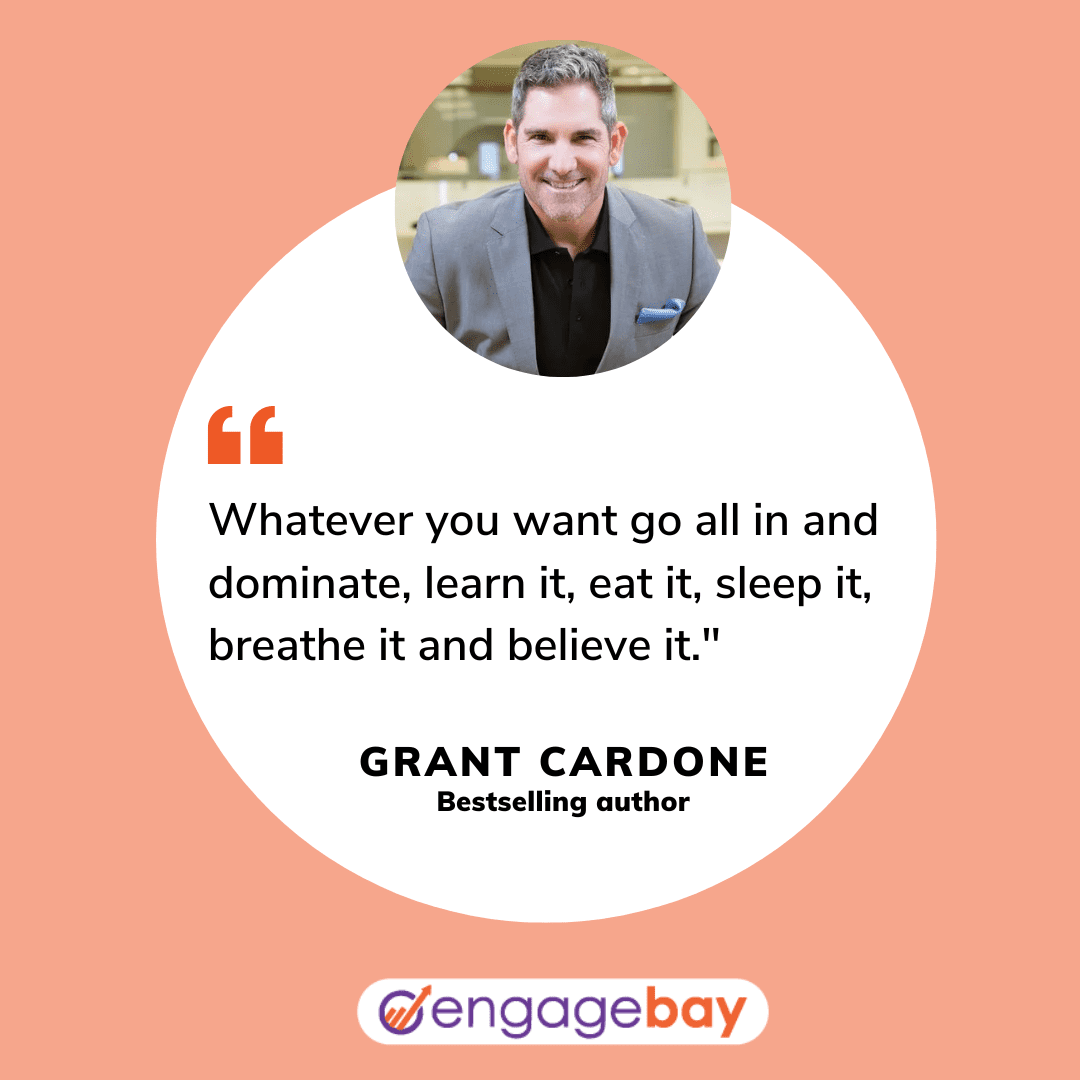 According to Grant Cardone, the three steps for a real commitment to freedom are:
Understanding that you and only you are responsible for your freedom.
Working every day to create your freedom.
Sacrificing your comfort for your freedom.
Have a look at this blog post by Grant Cardone for more.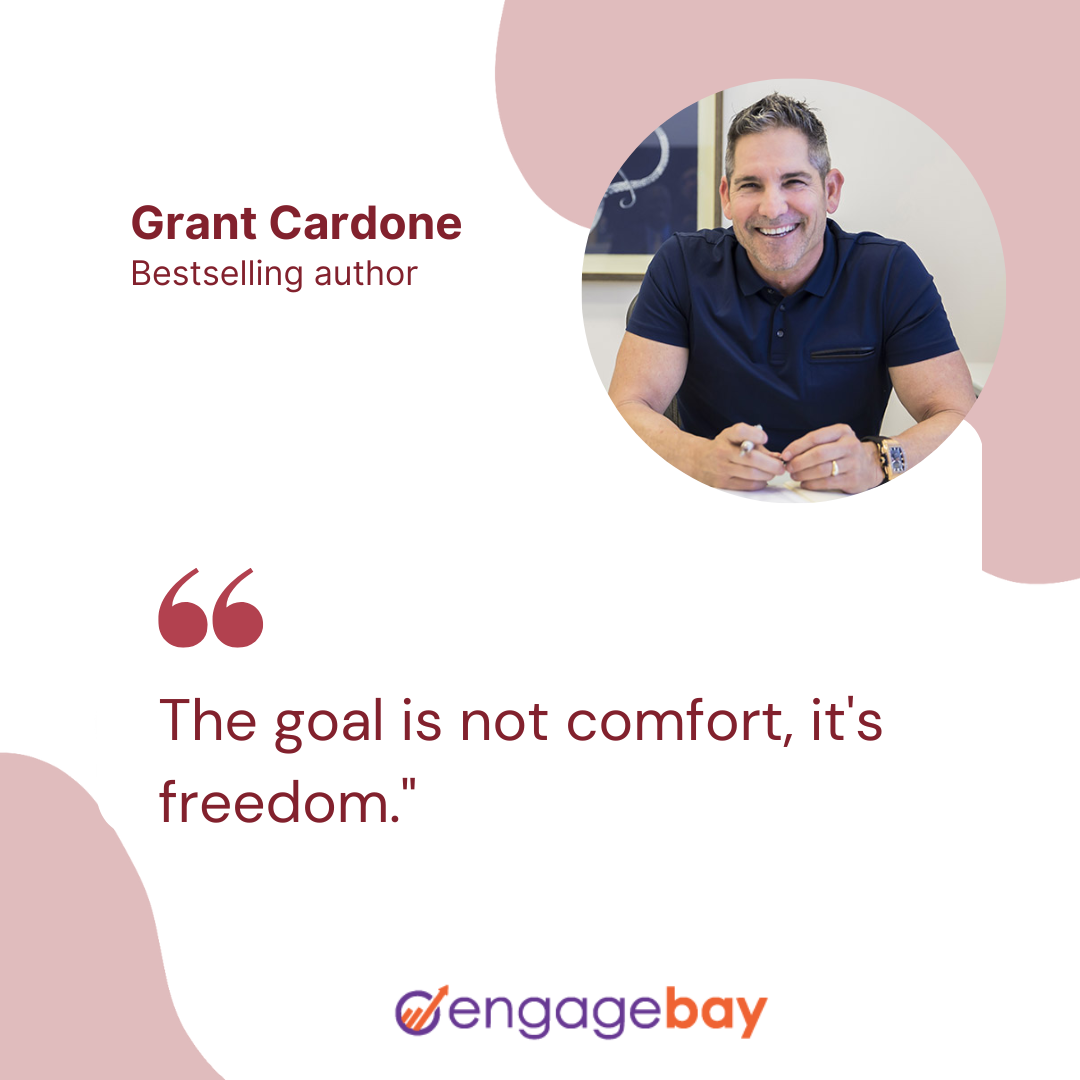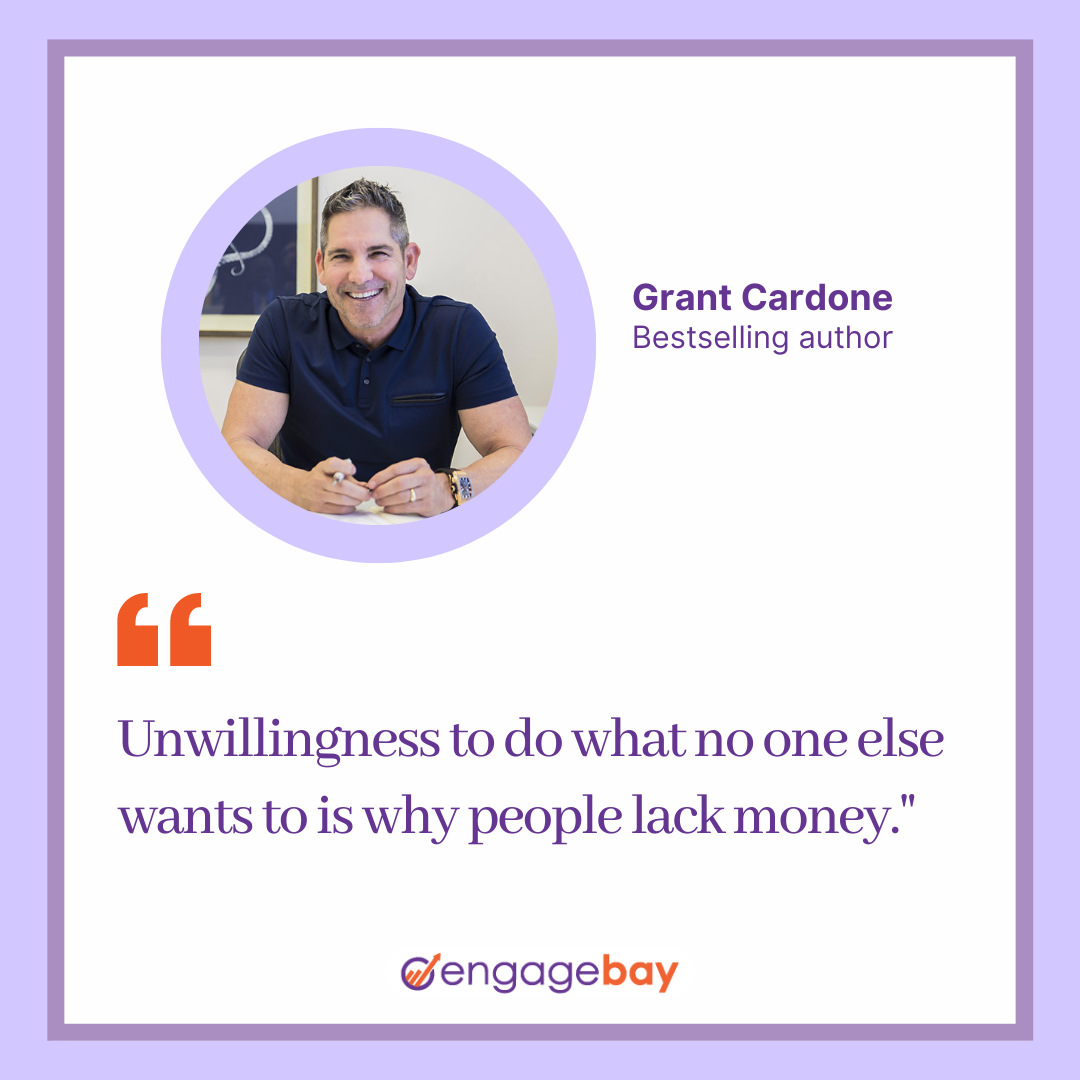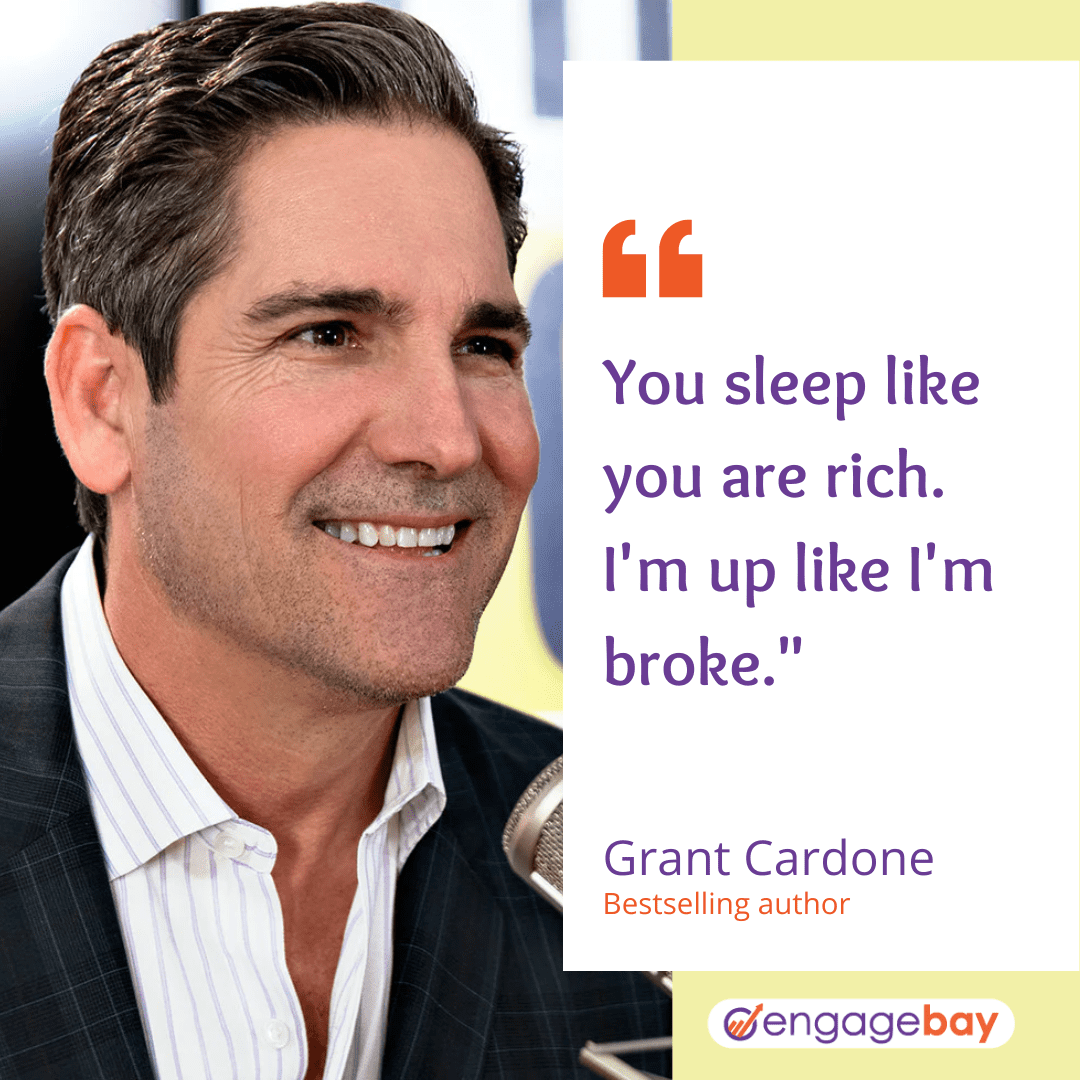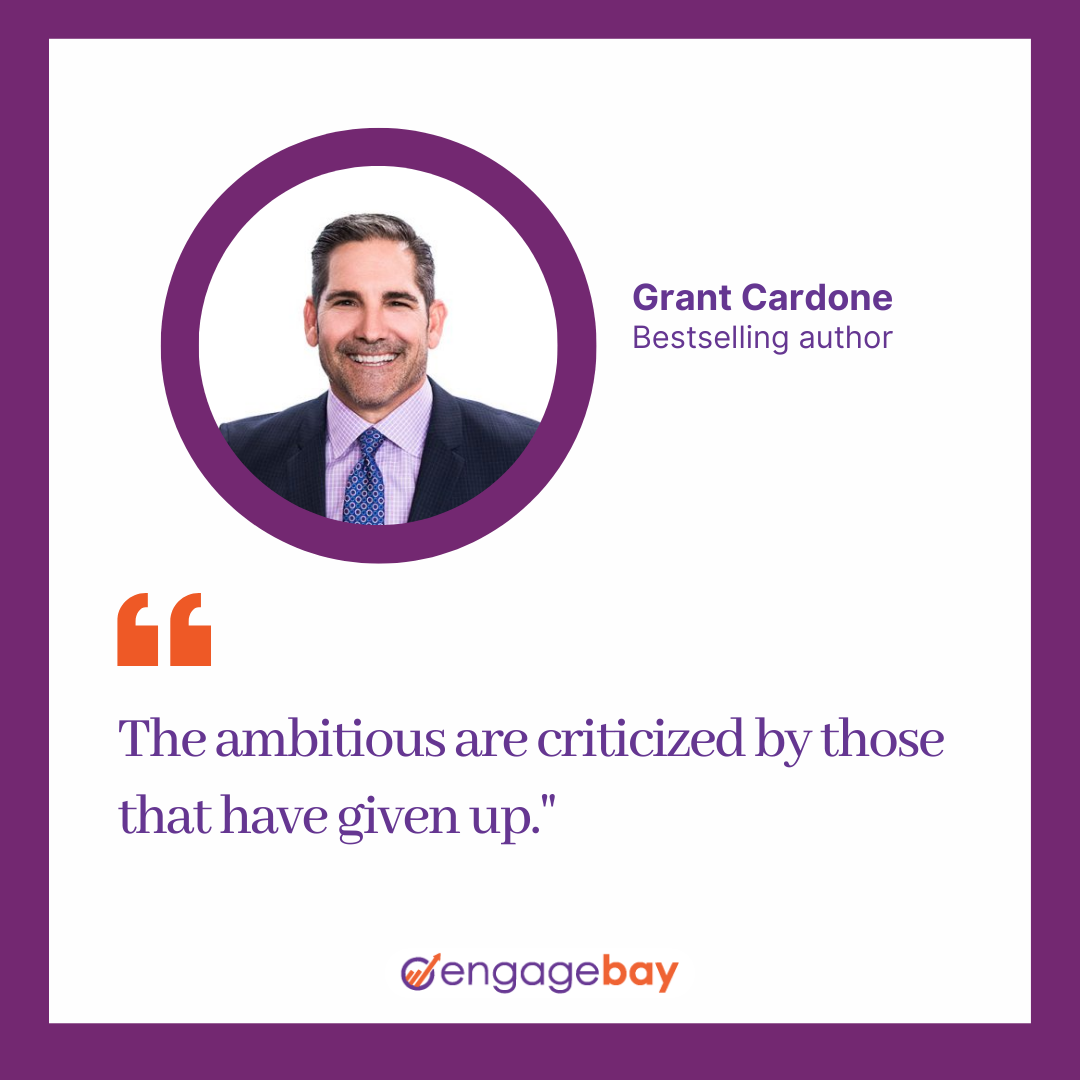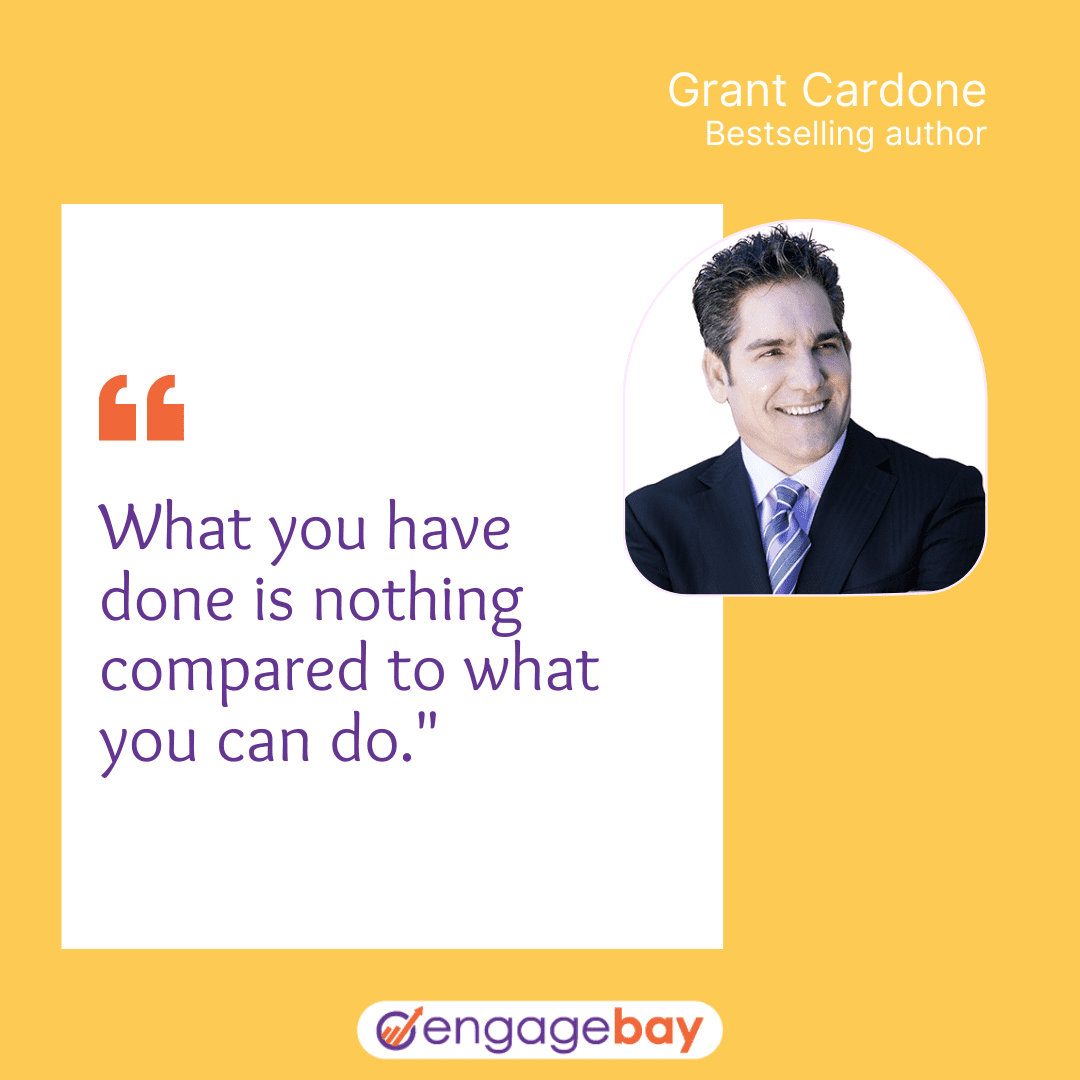 Grant Cardone in his blog 'Seven 10x rules for success' shares that the greatest turning point in his life happened when he stopped waiting for success and started approaching it as a duty, obligation and responsibility.
Read this blog to know more about his success rules and the path he chose to reach there.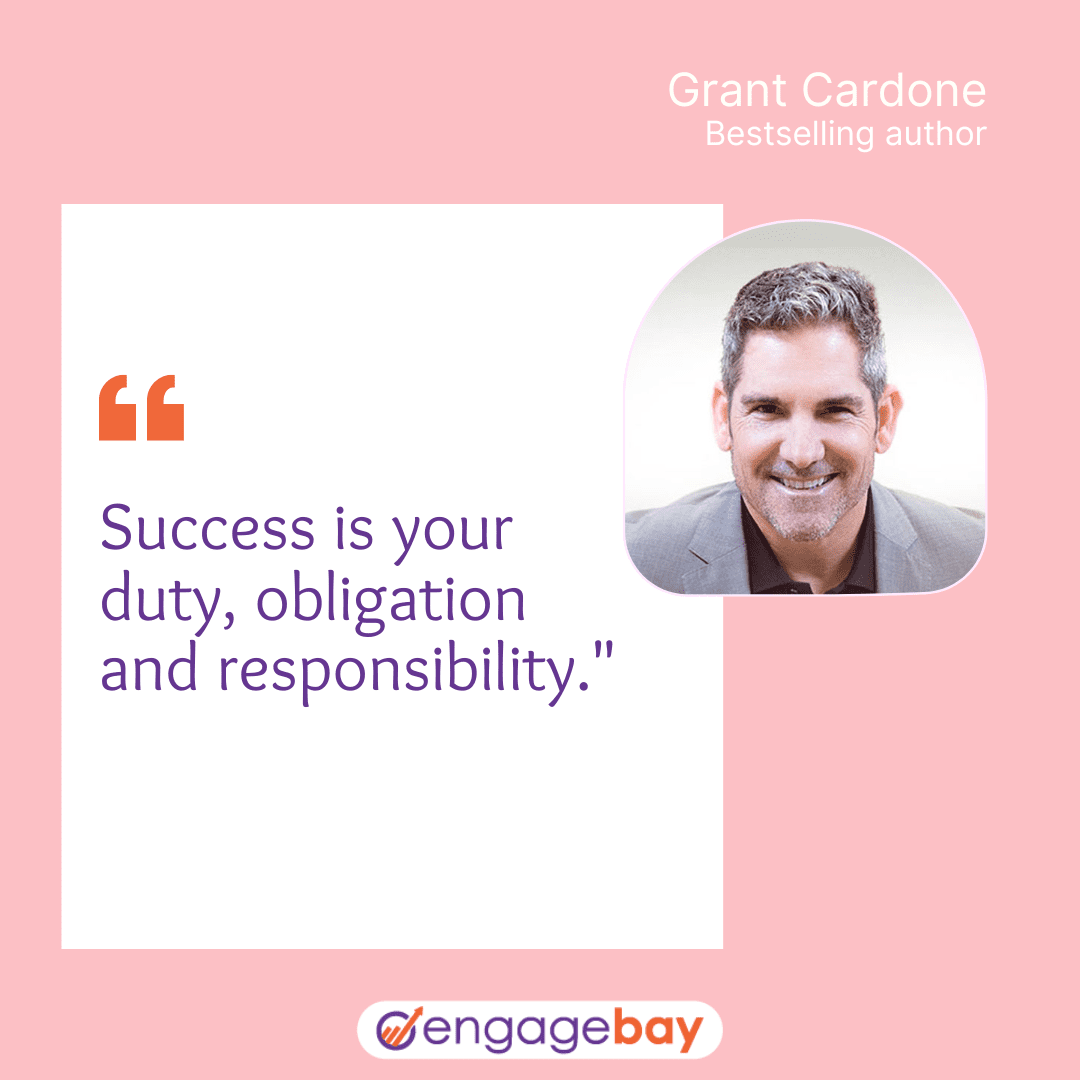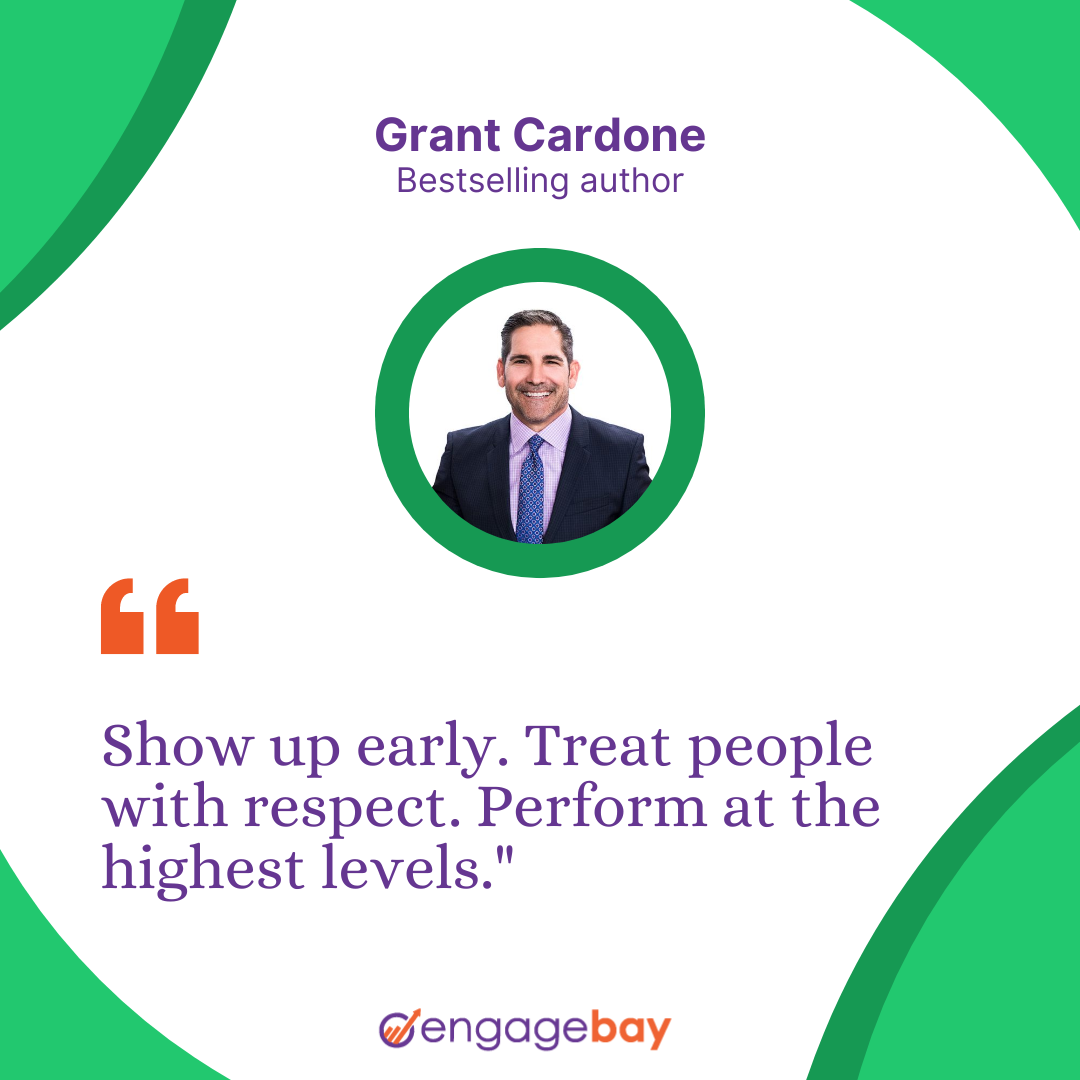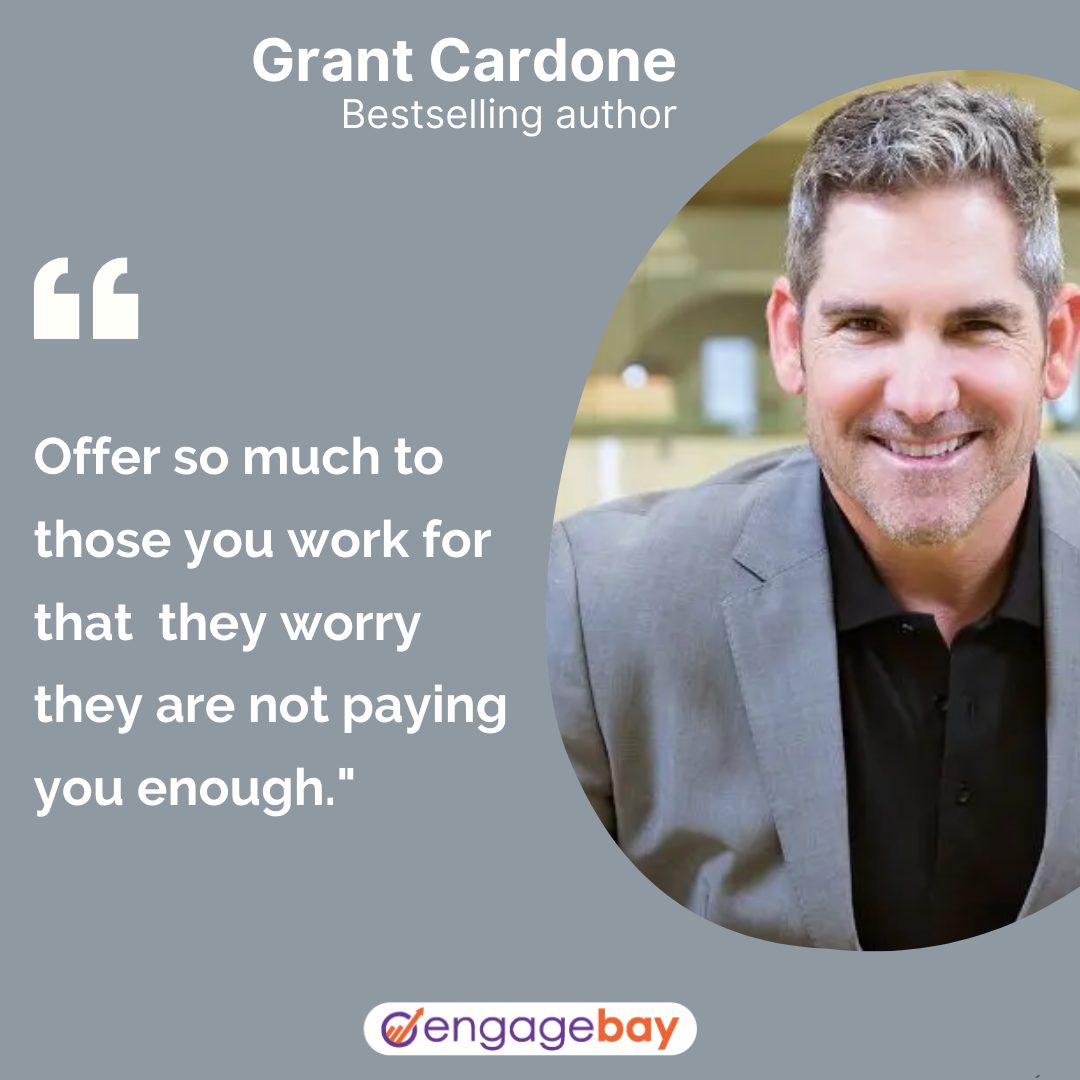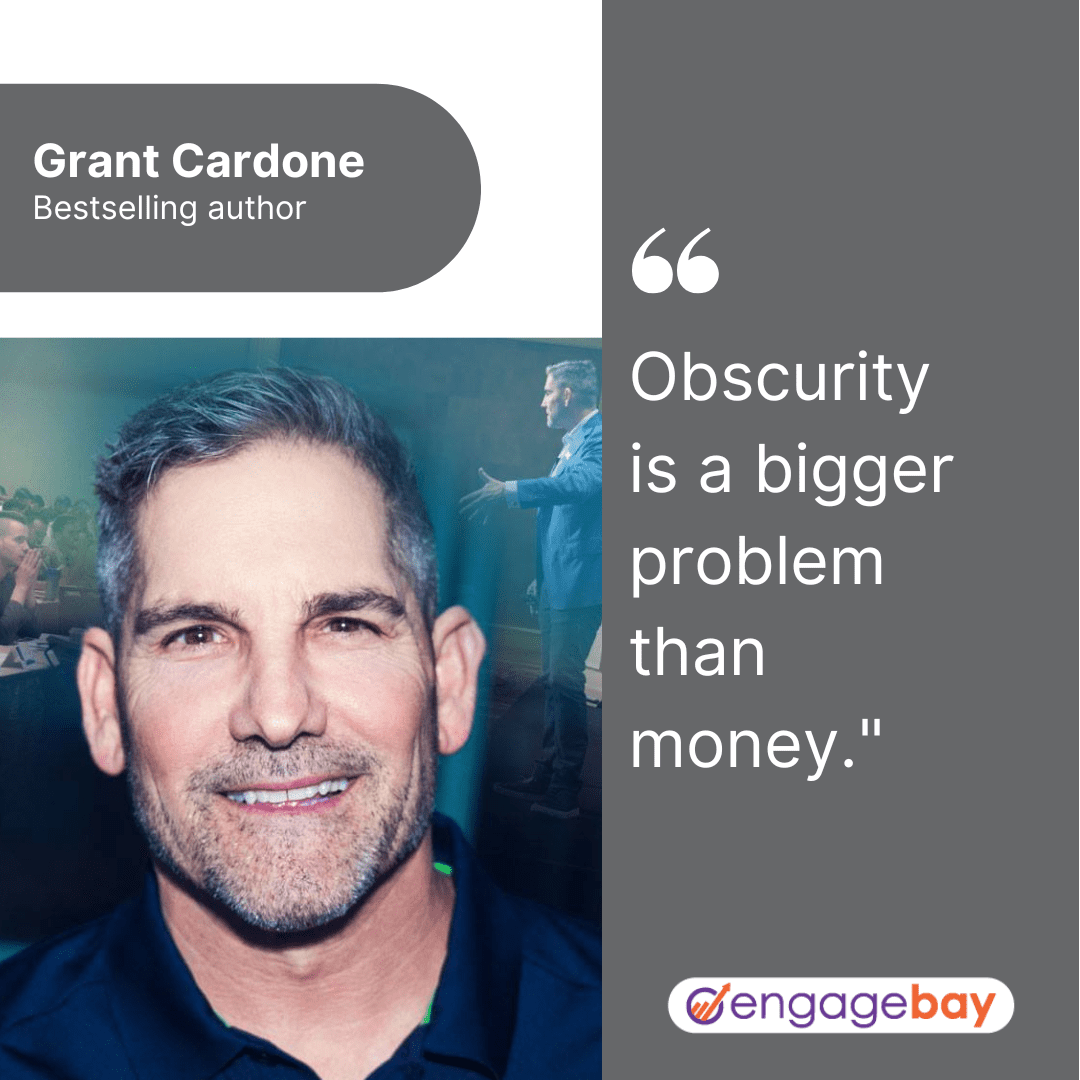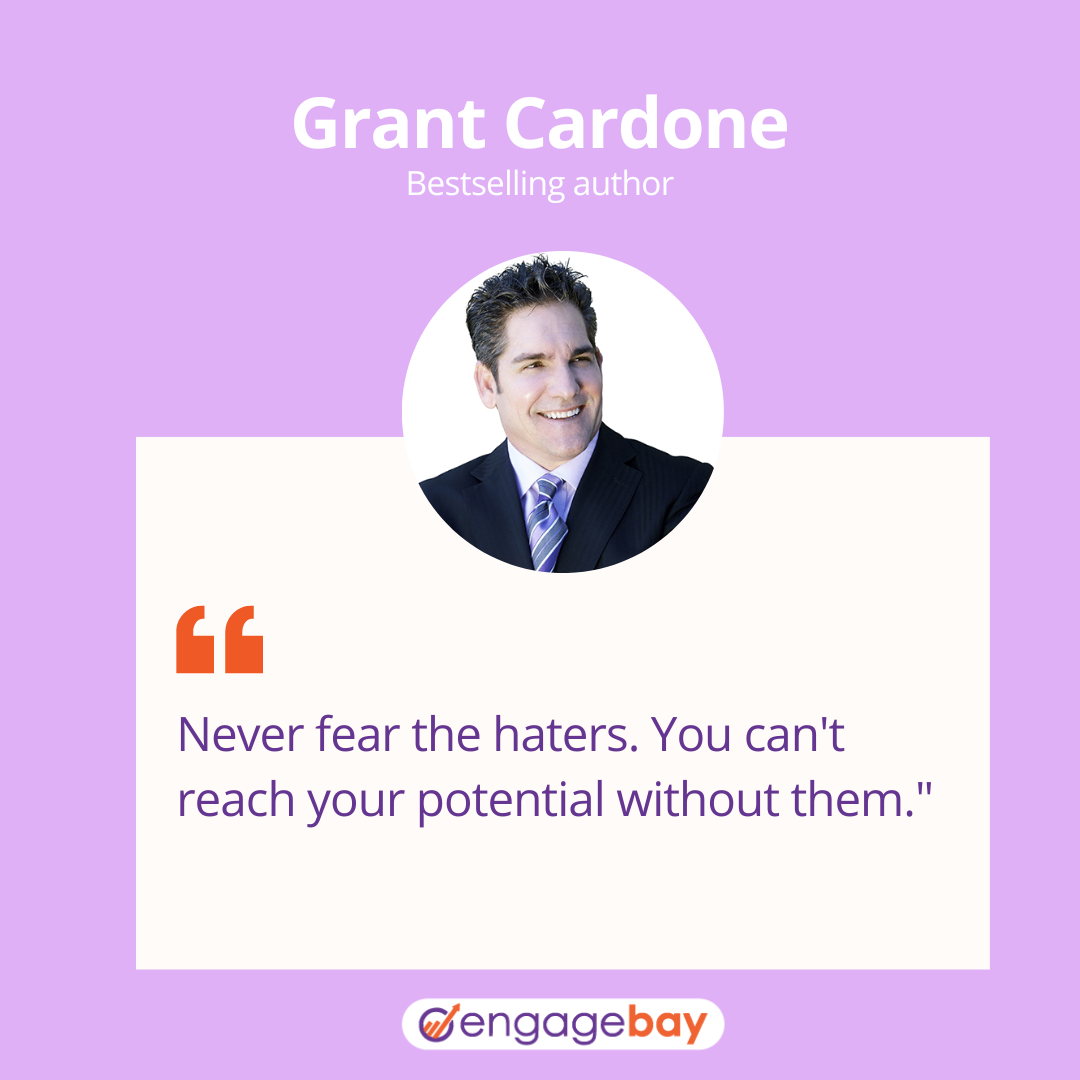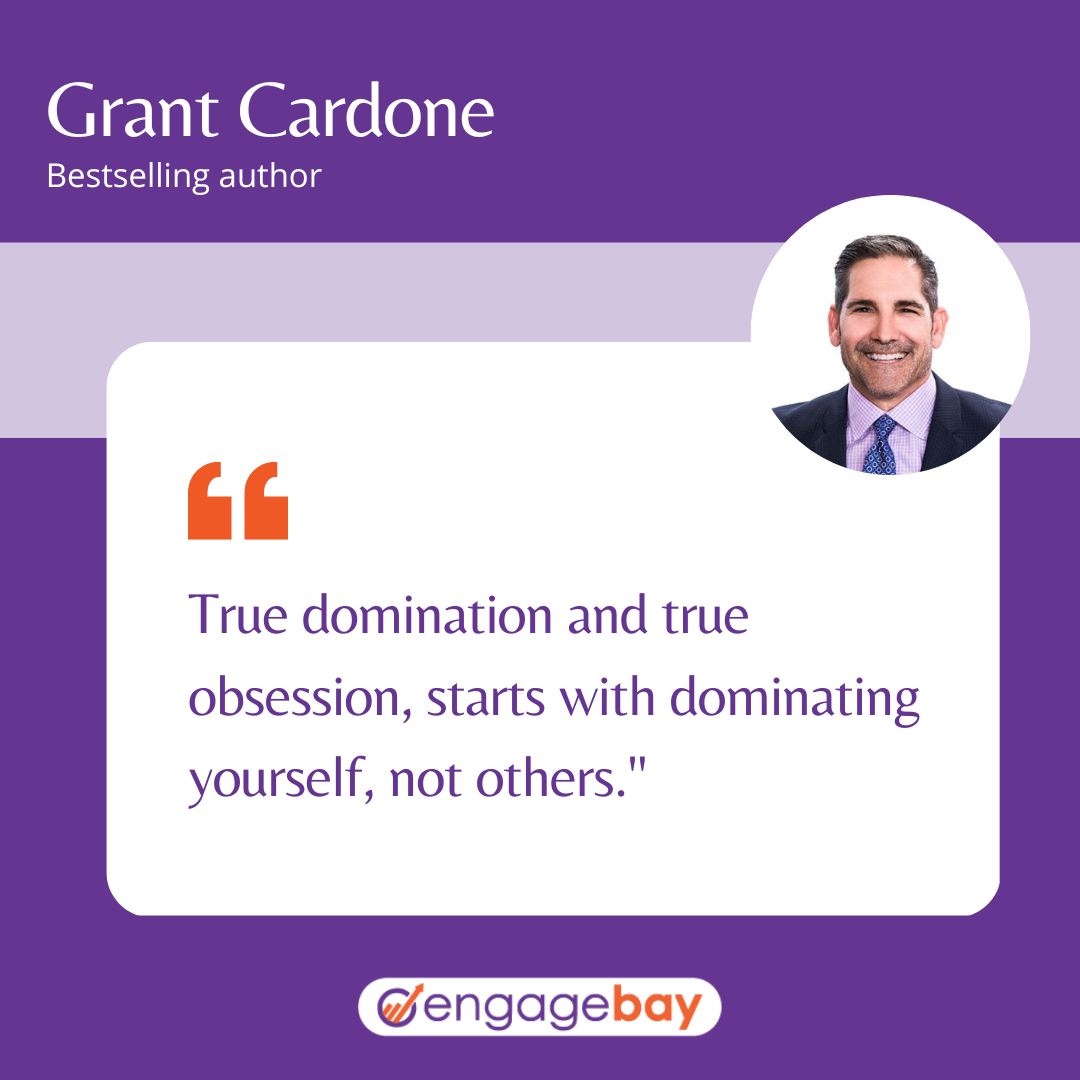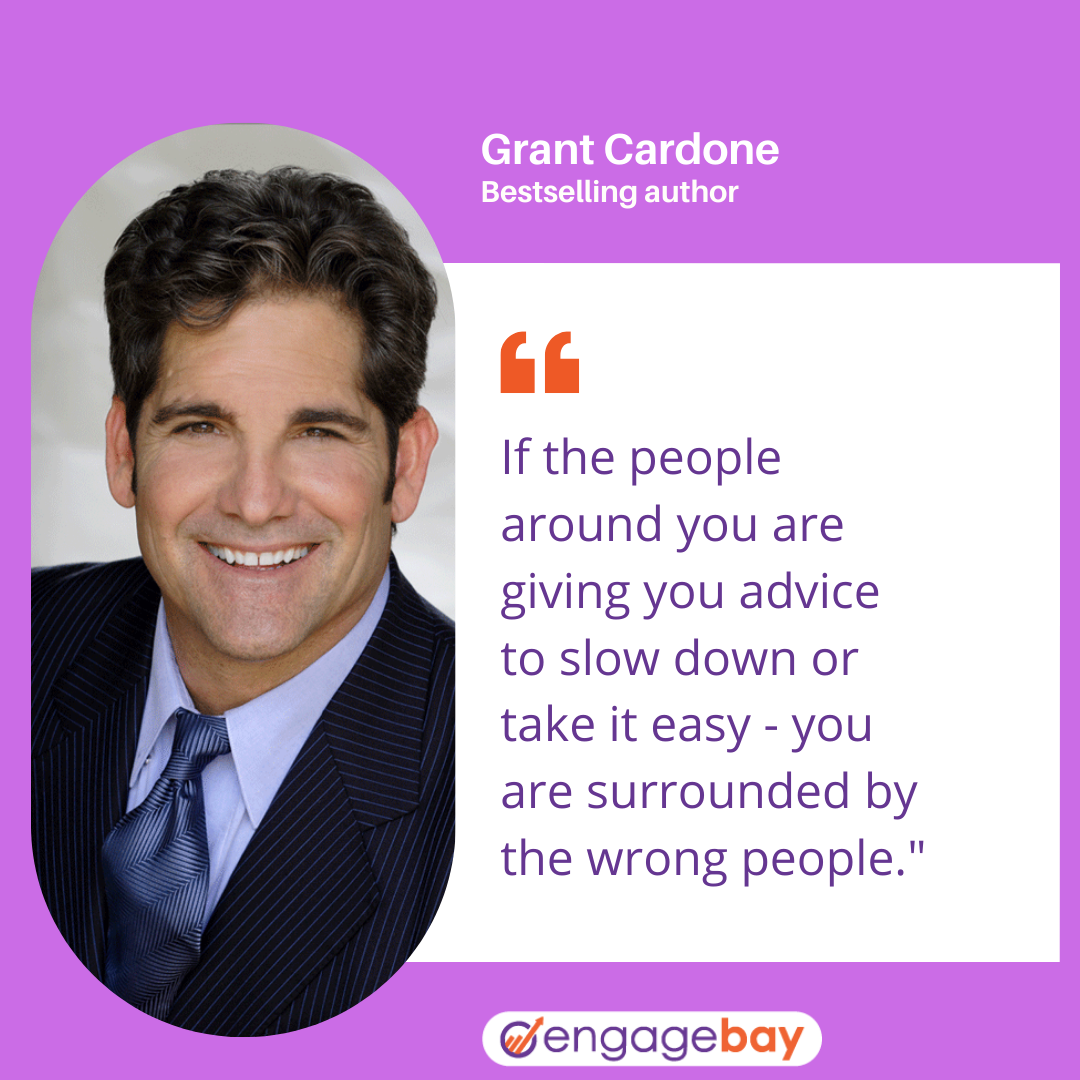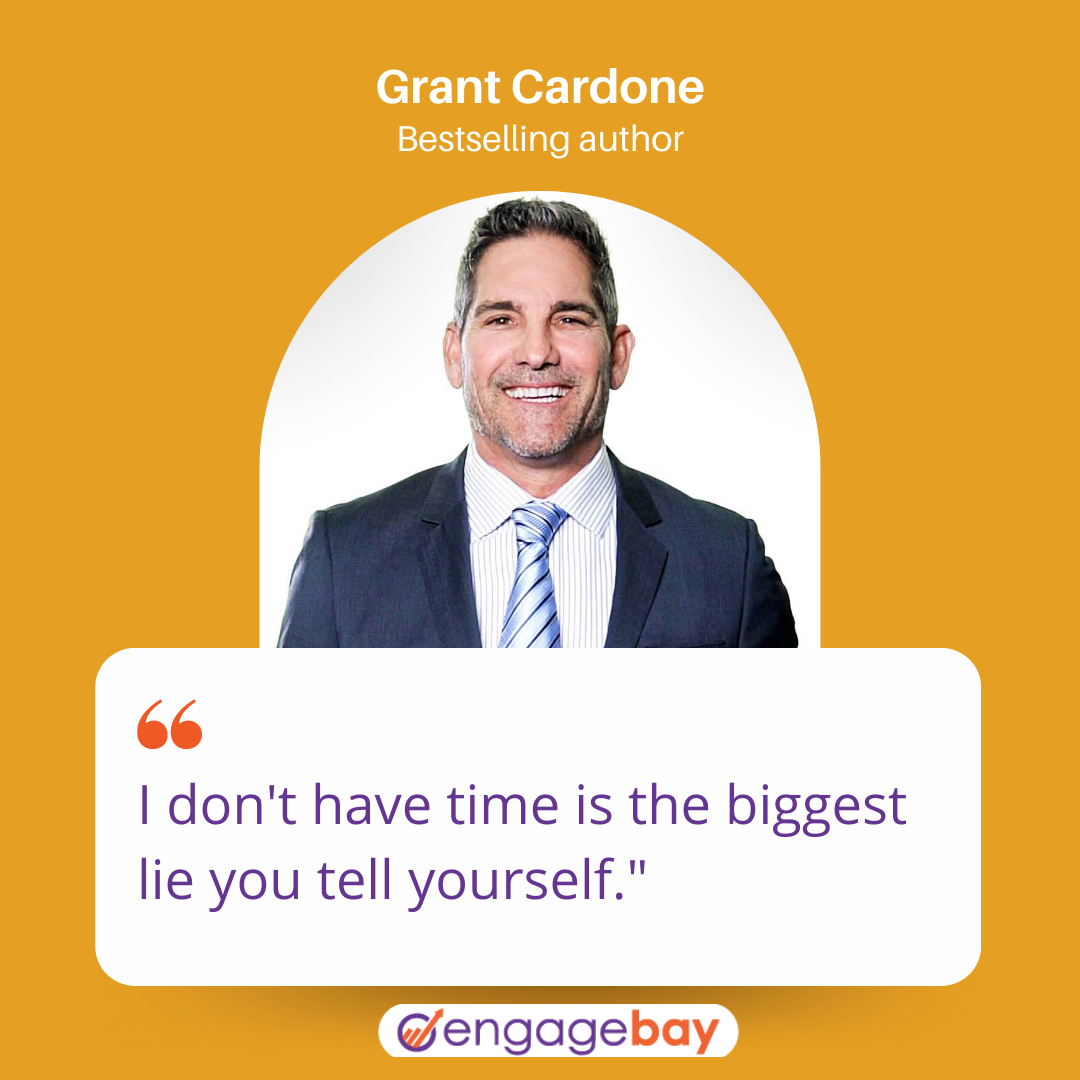 In one of his popular books called 'The 10x Rule', Grant Cardone said one should set goals 10 times higher than the actual goals.
The bestselling author James Clear wrote a book summary of it; you can read it here.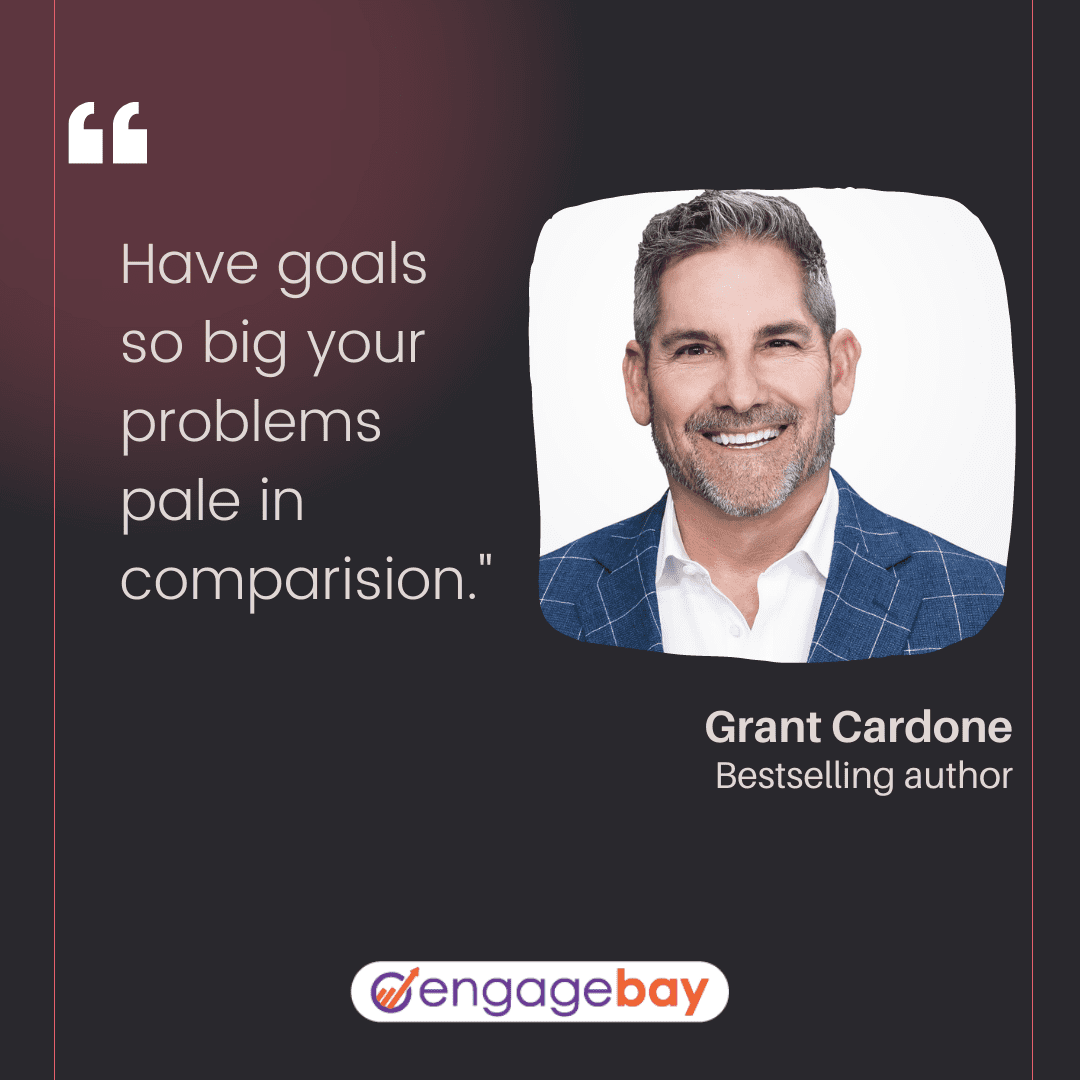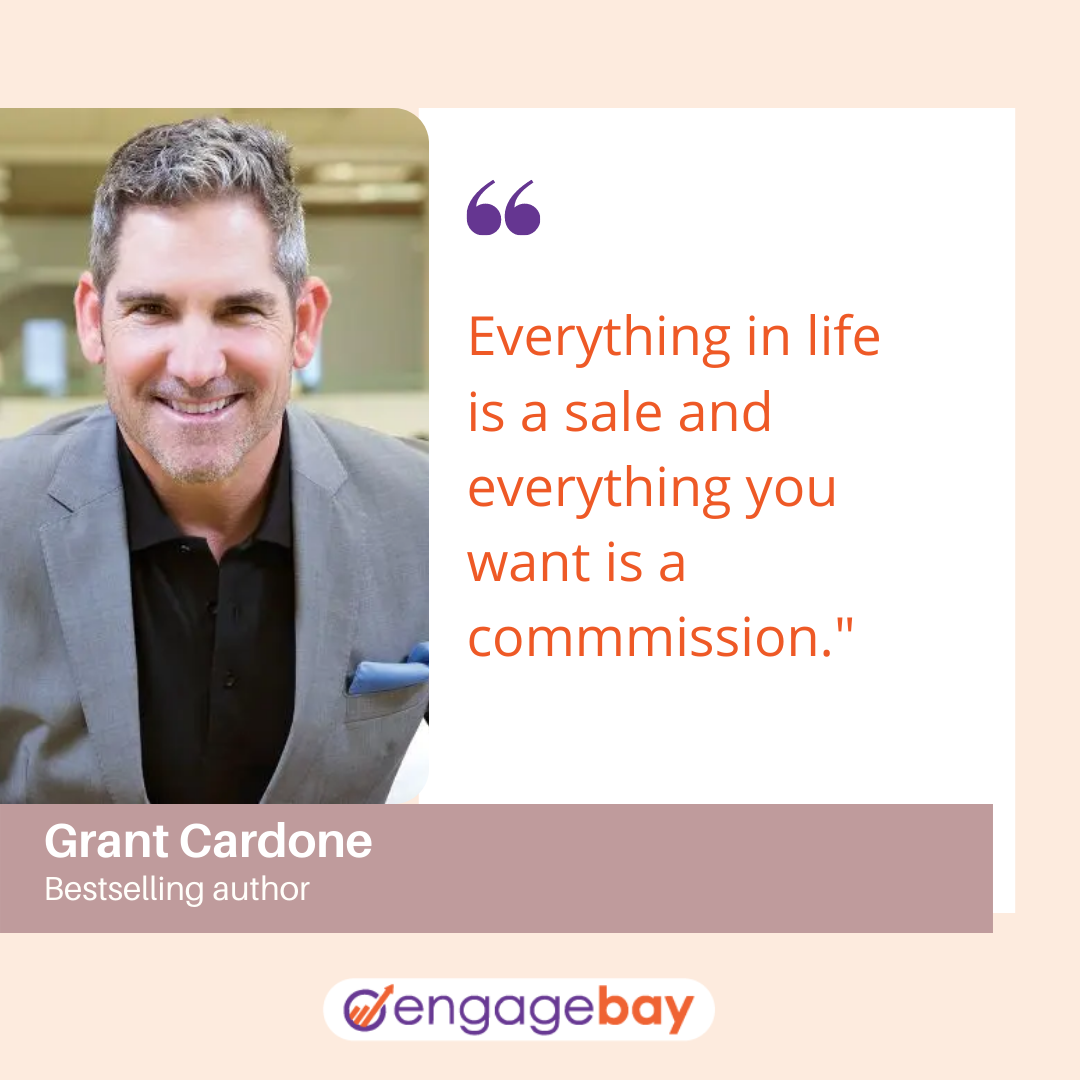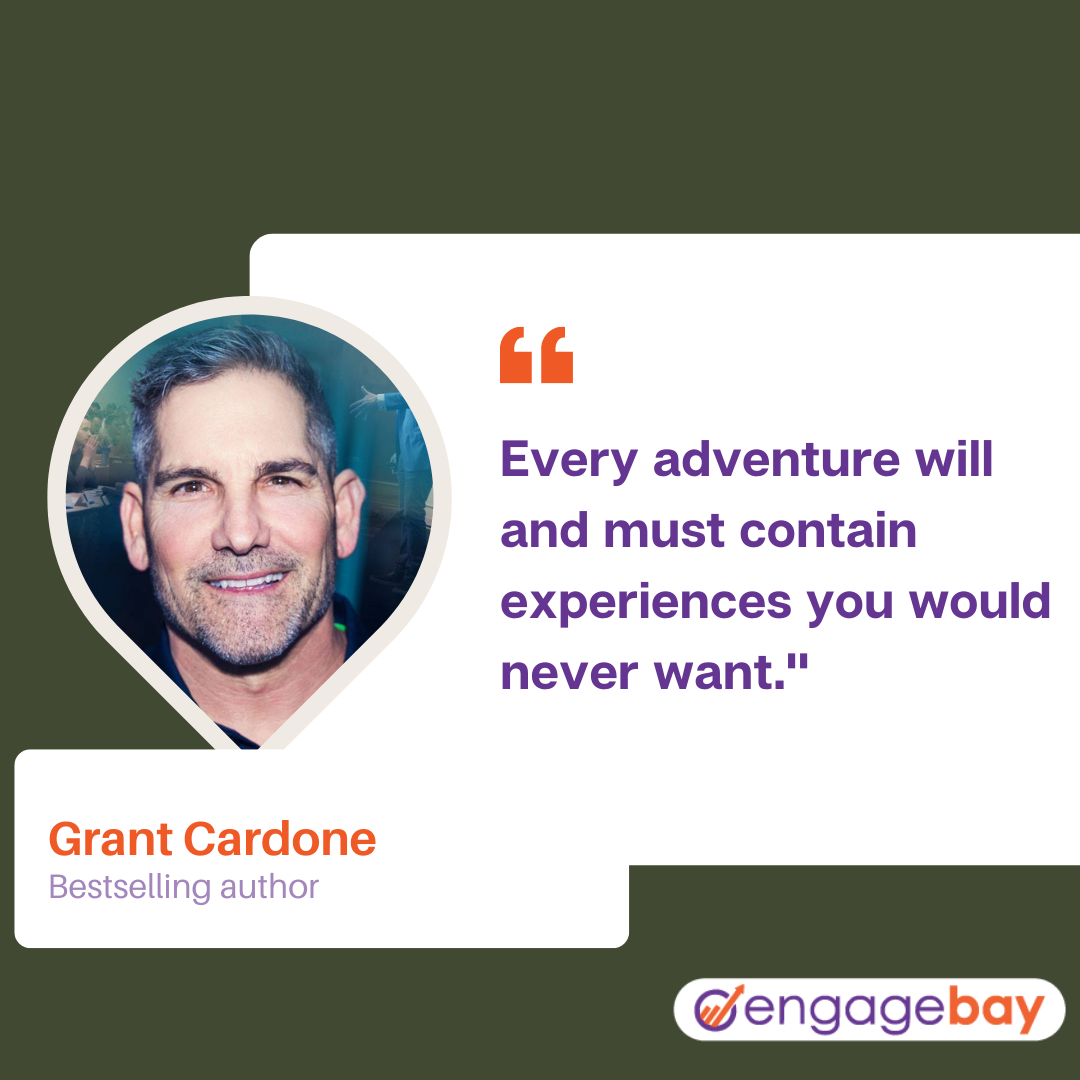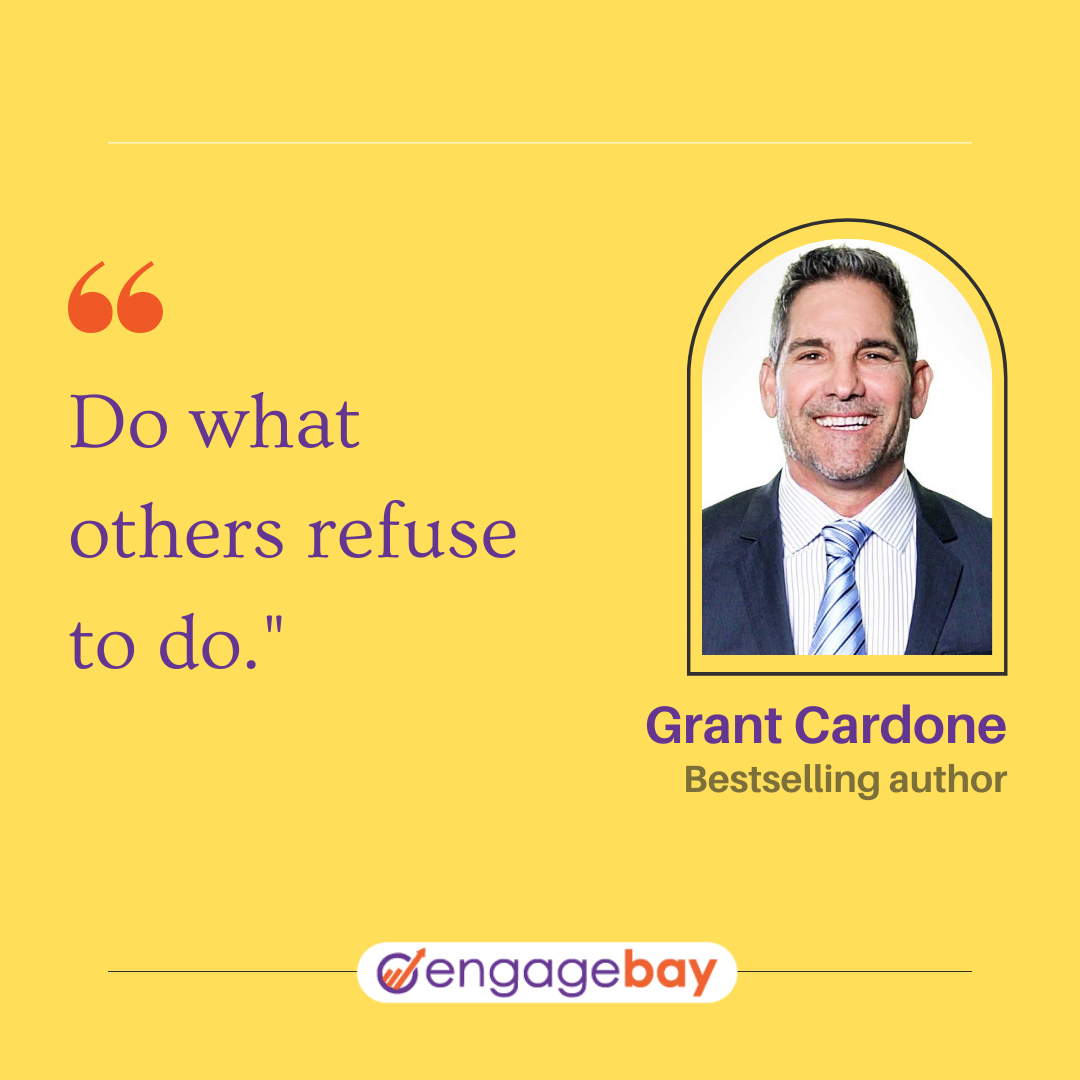 In the same book, Grant advises people to approach every situation with a positive attitude. Anything is possible if we have a positive mindset, he says.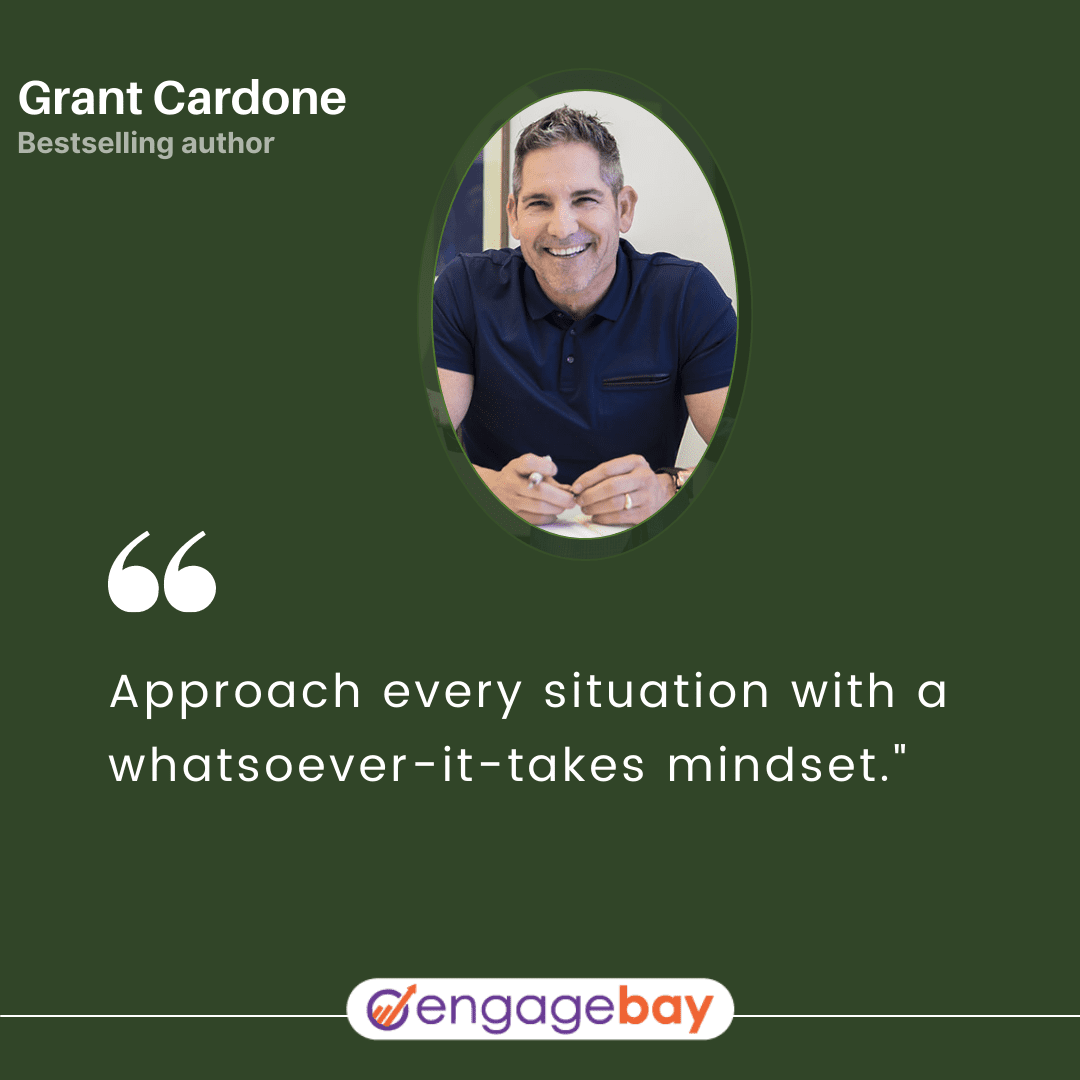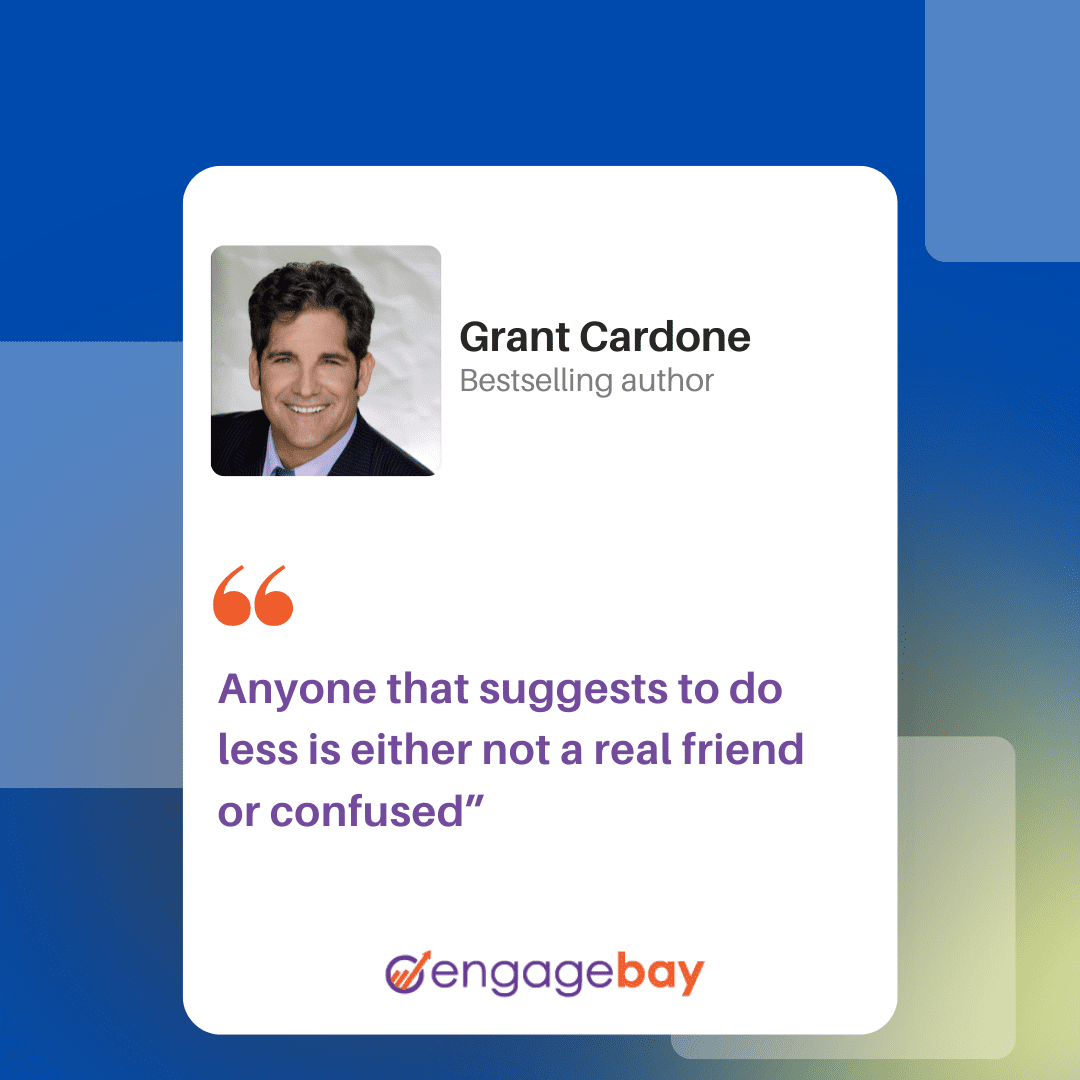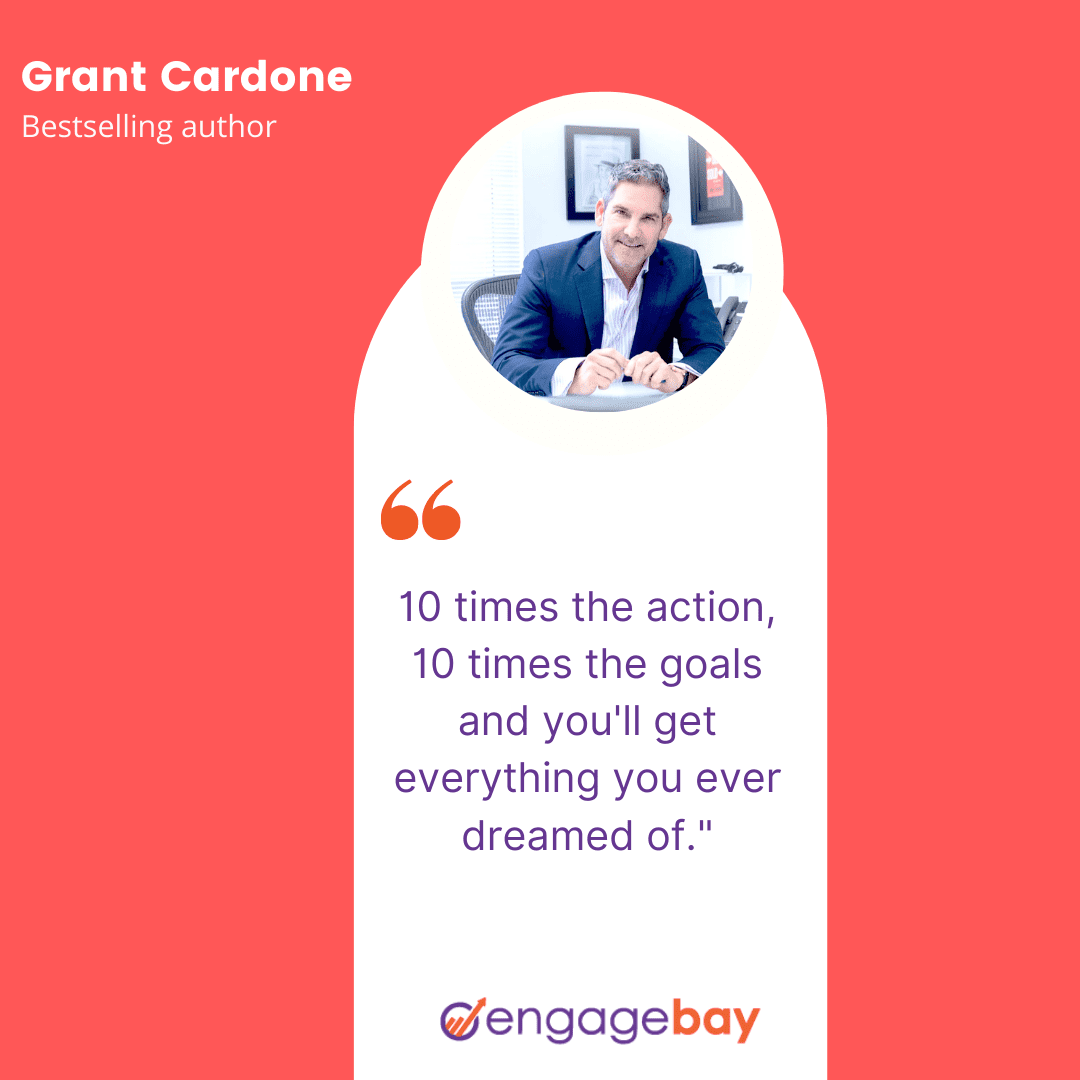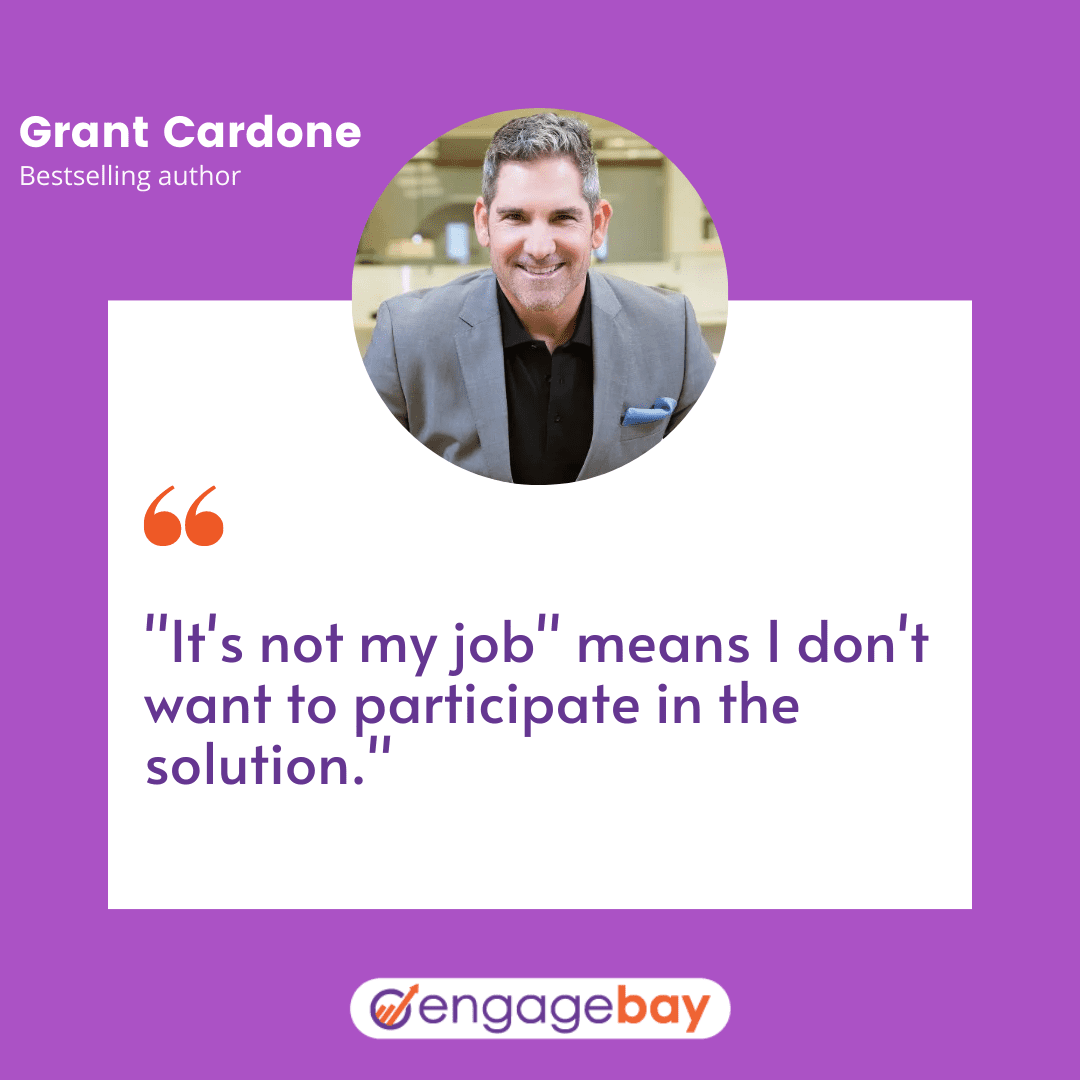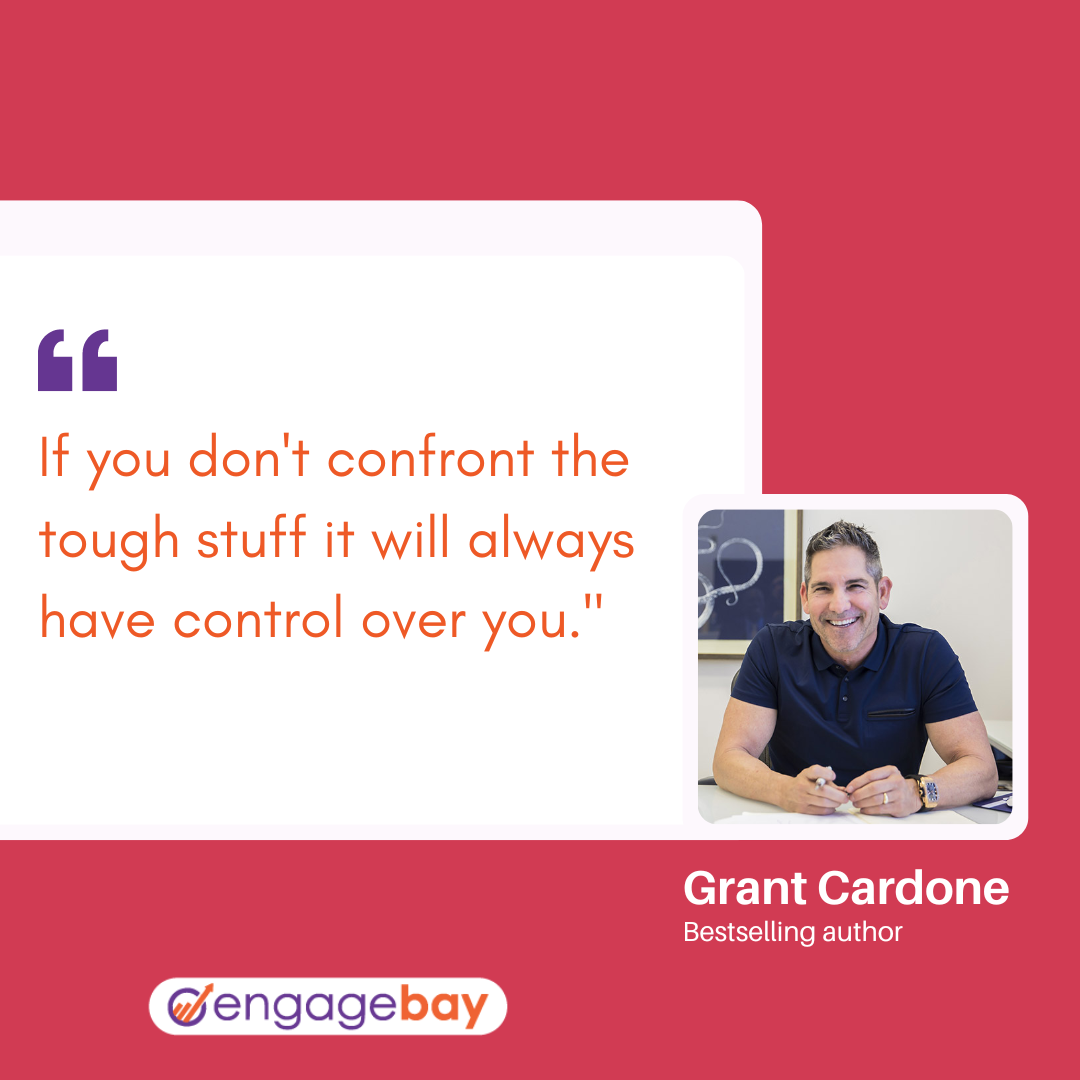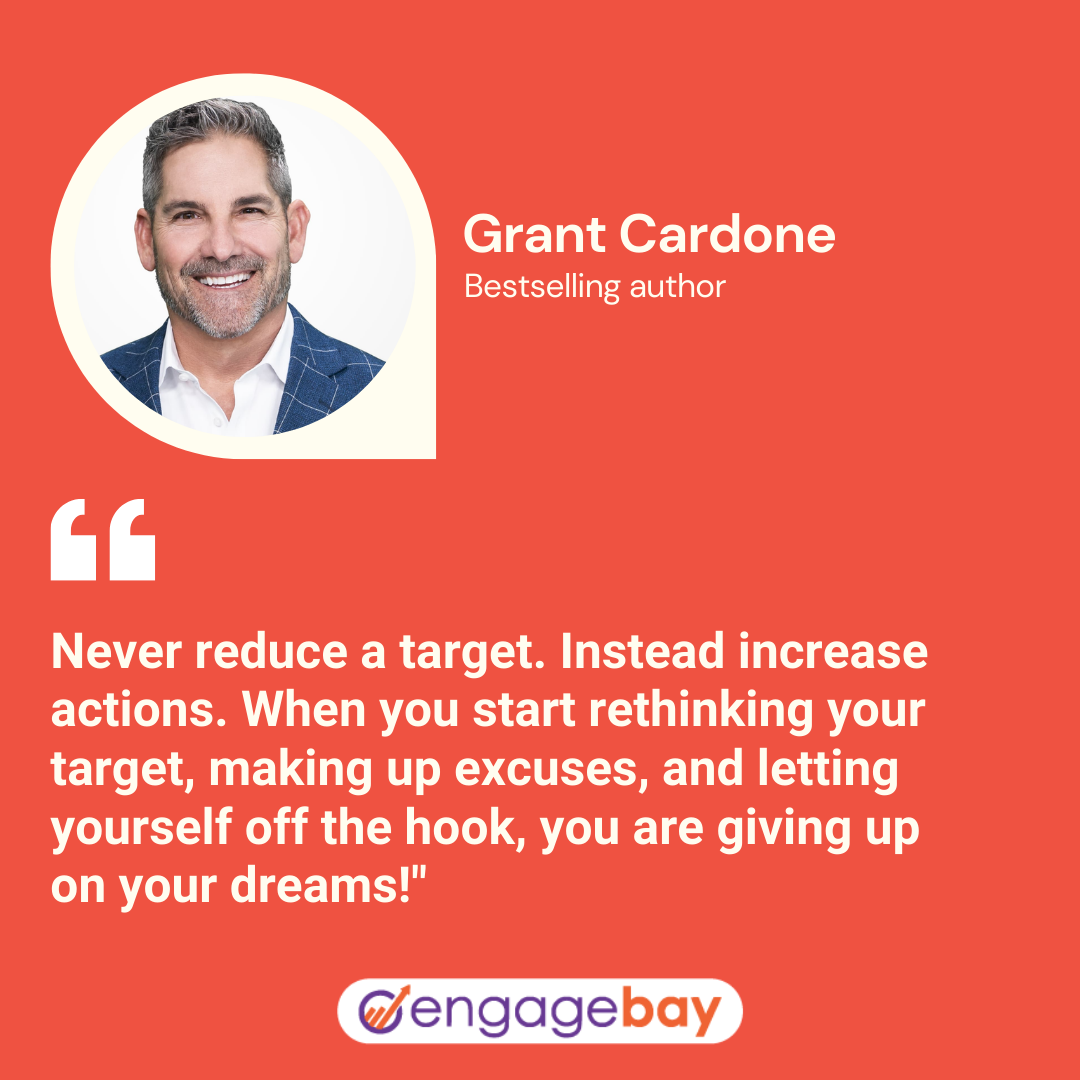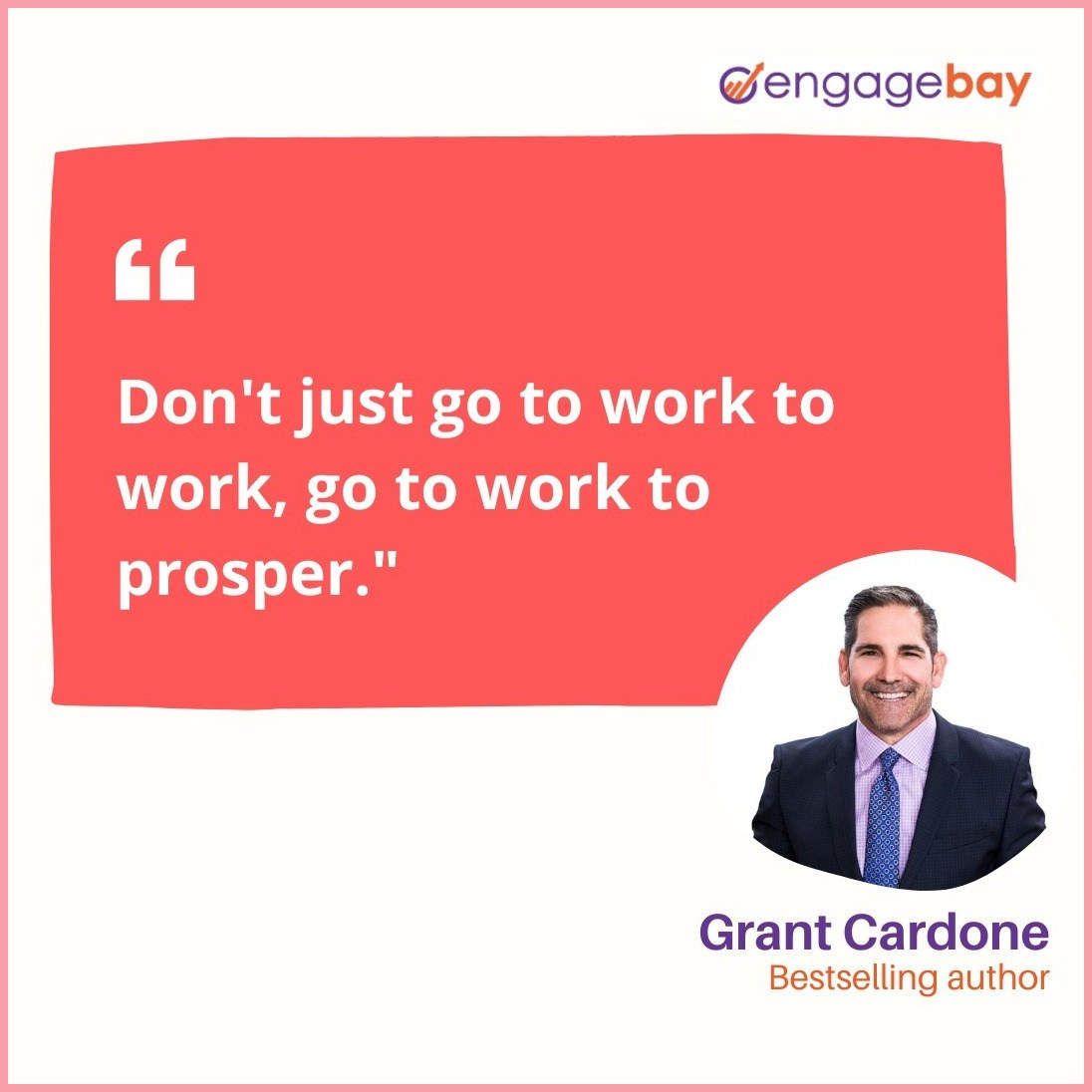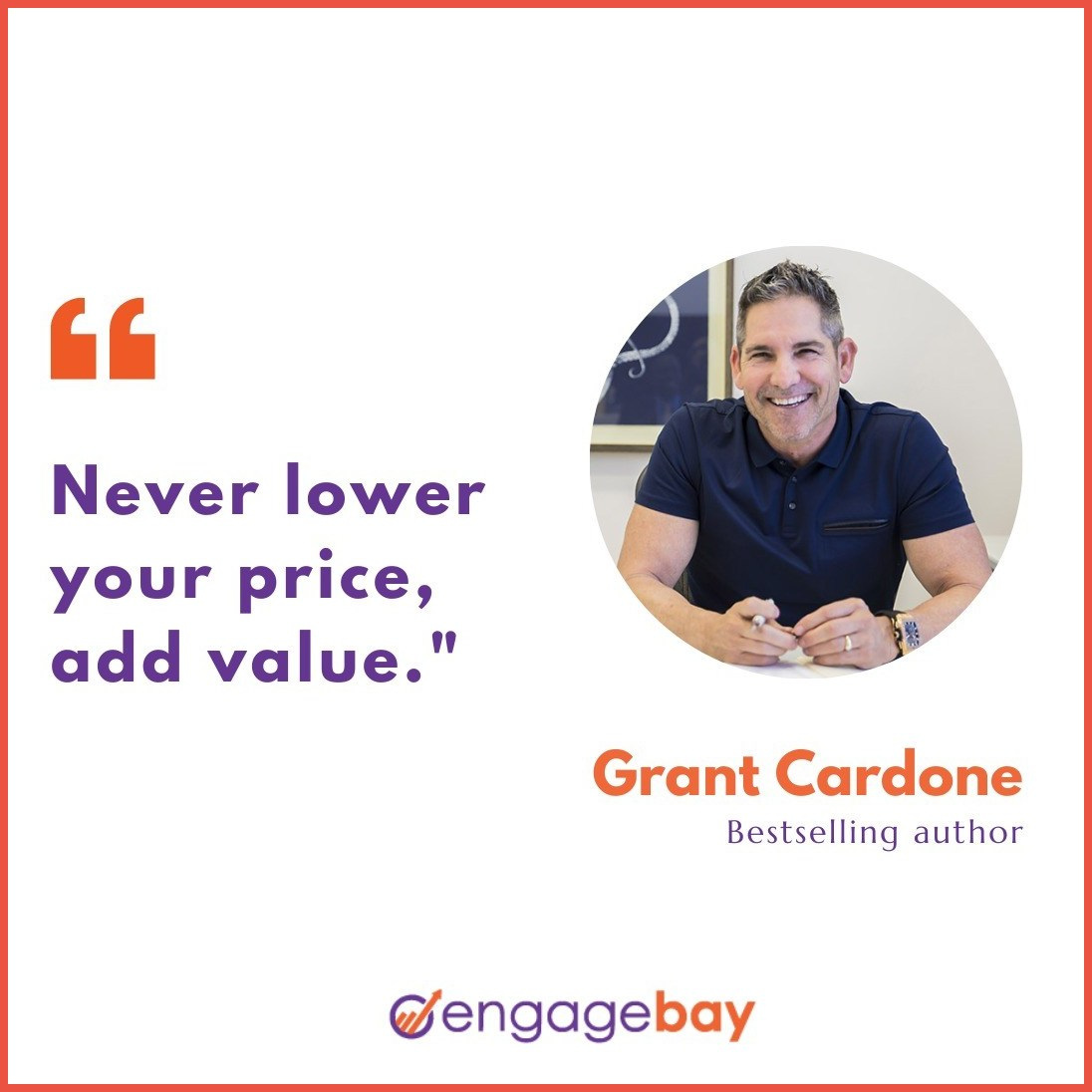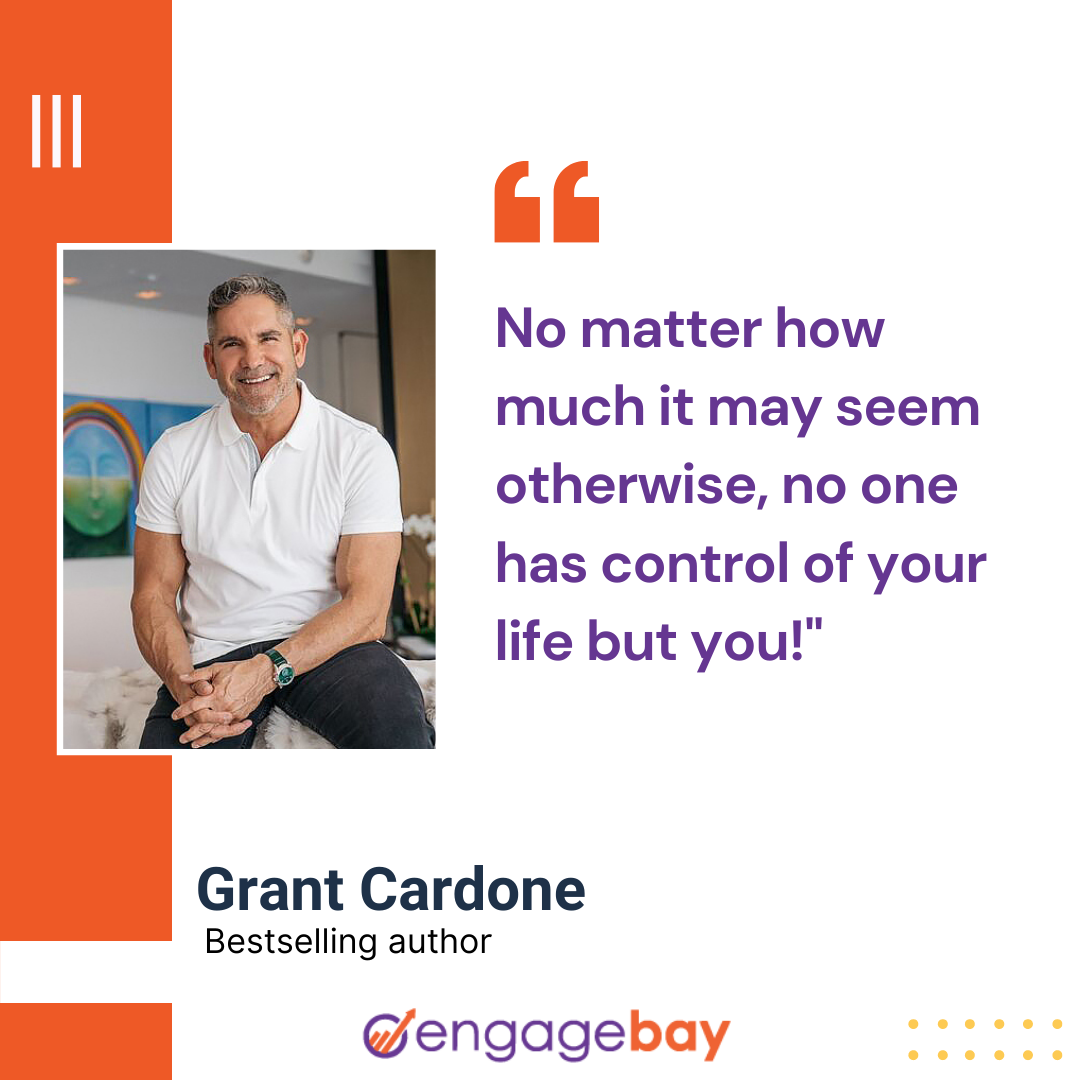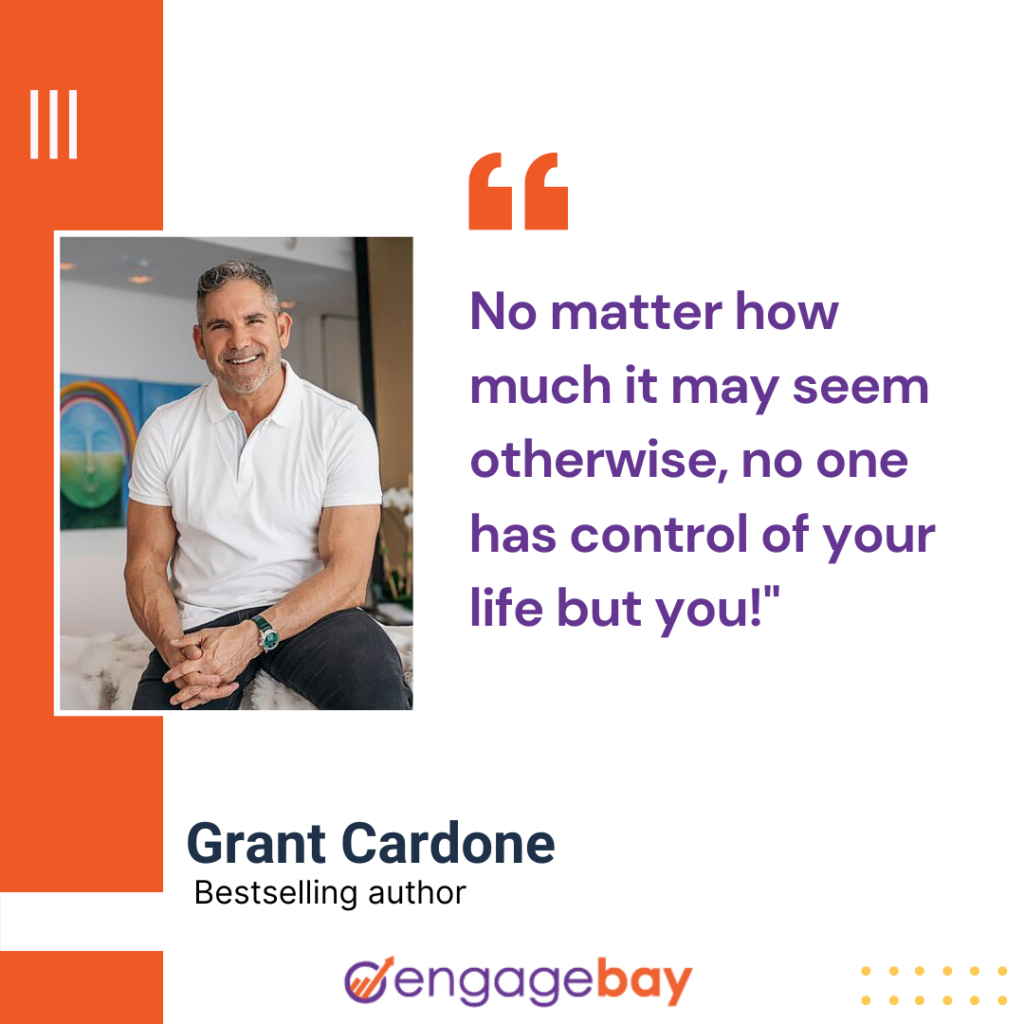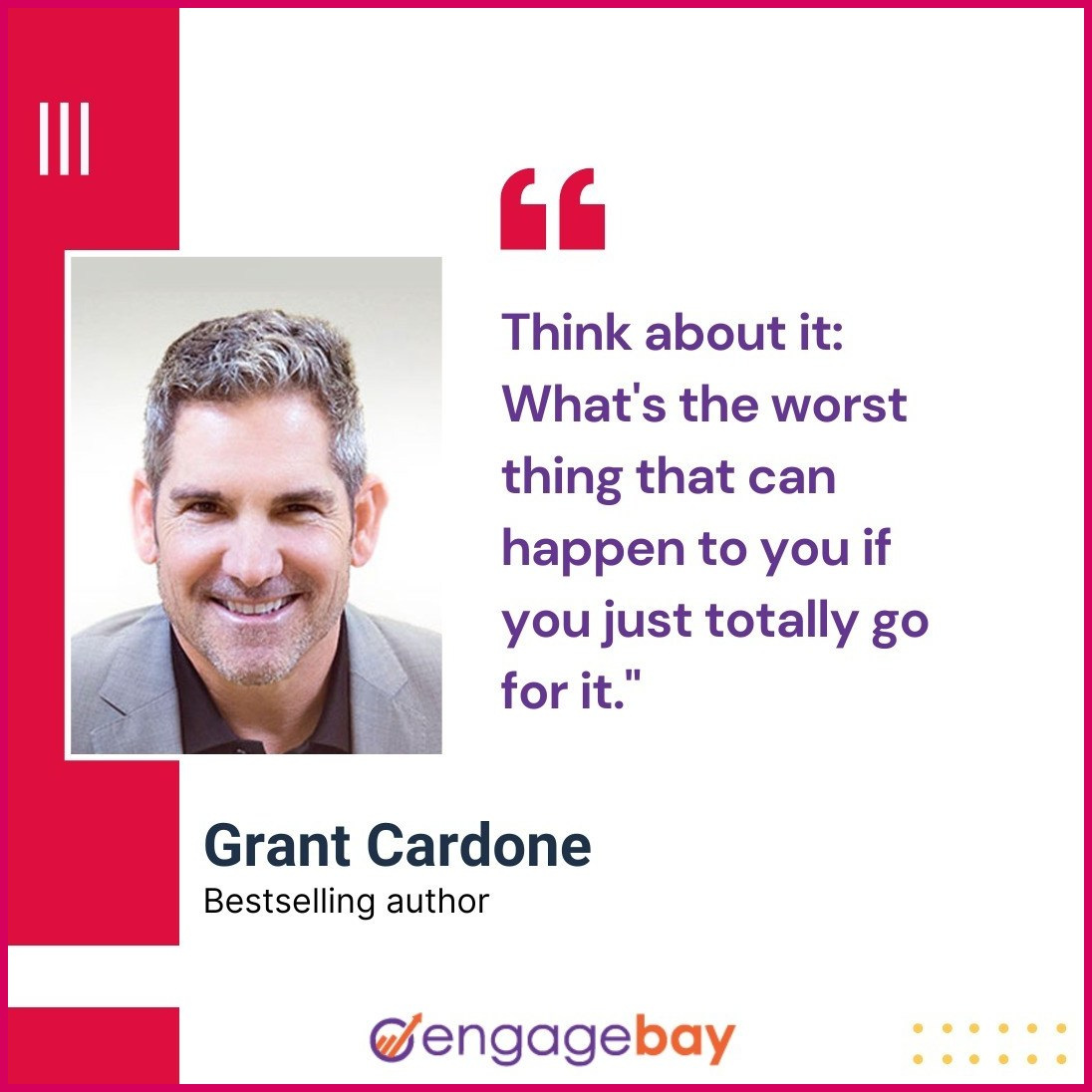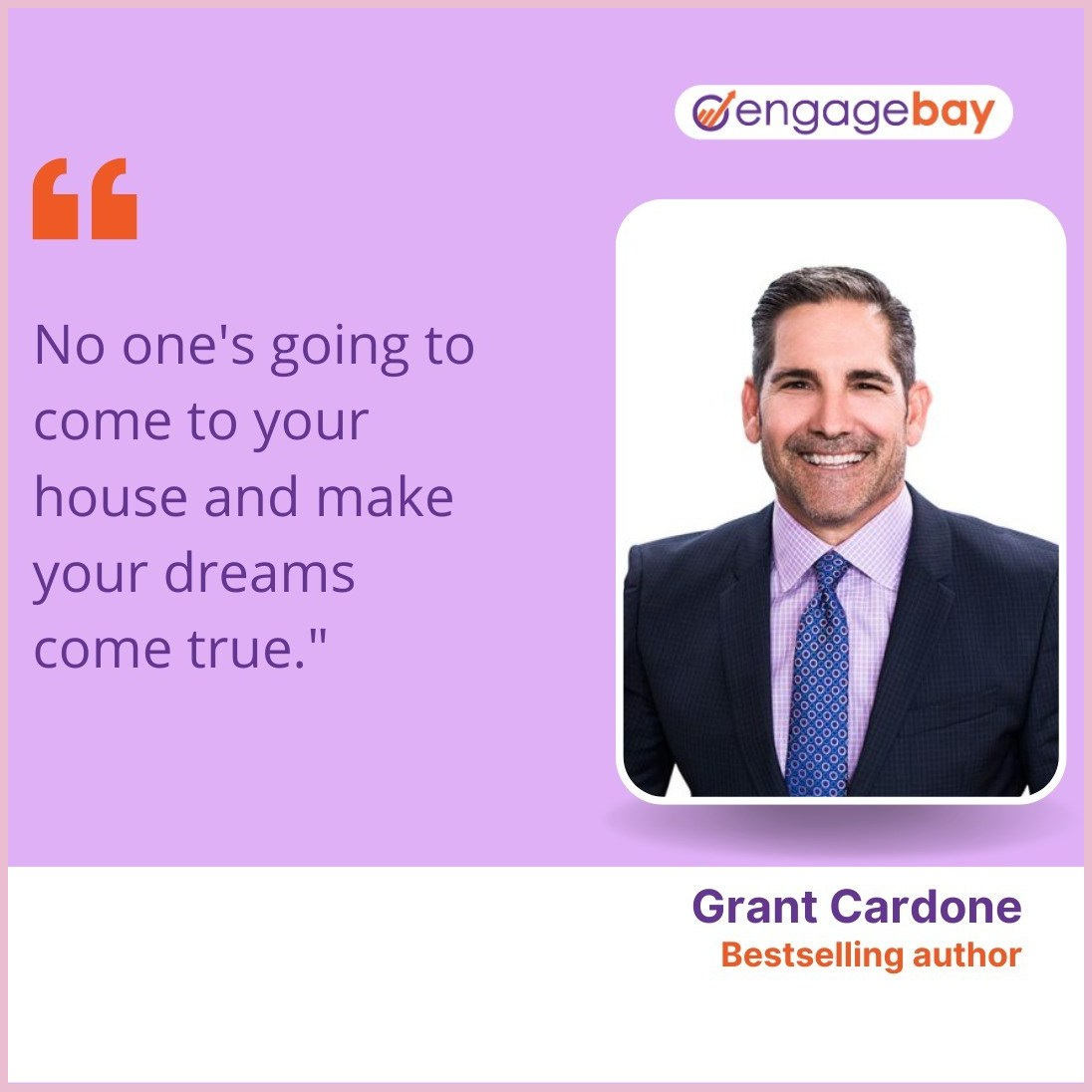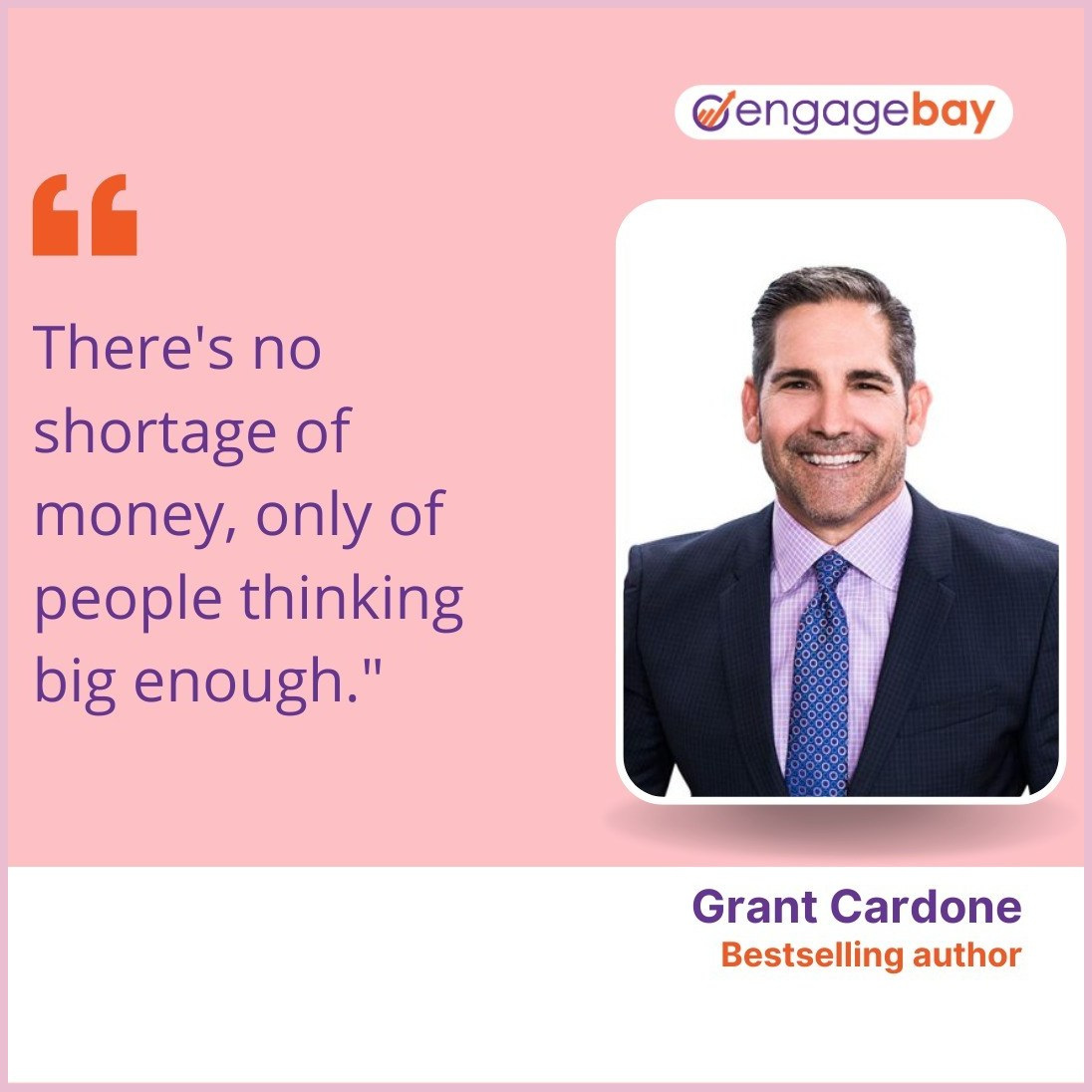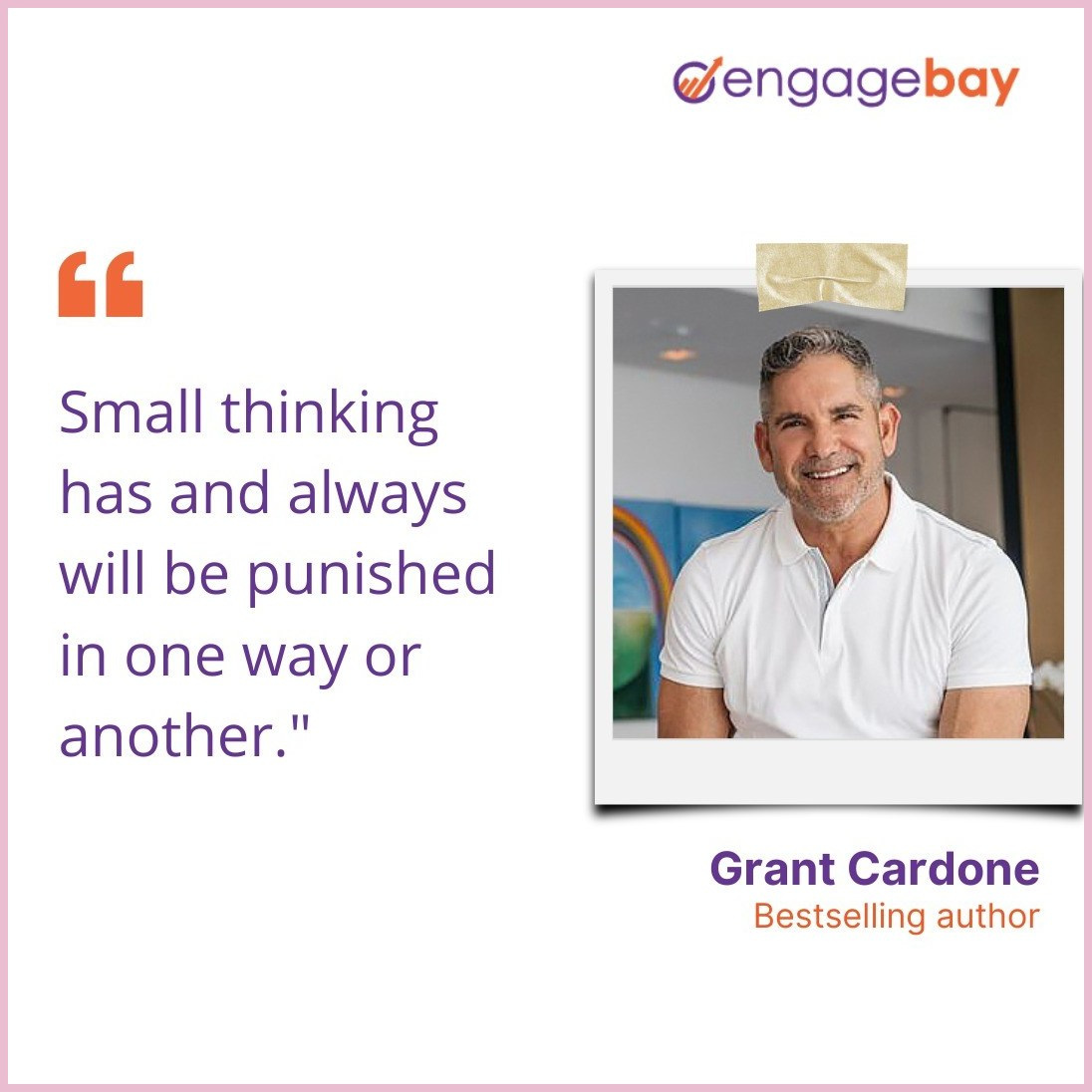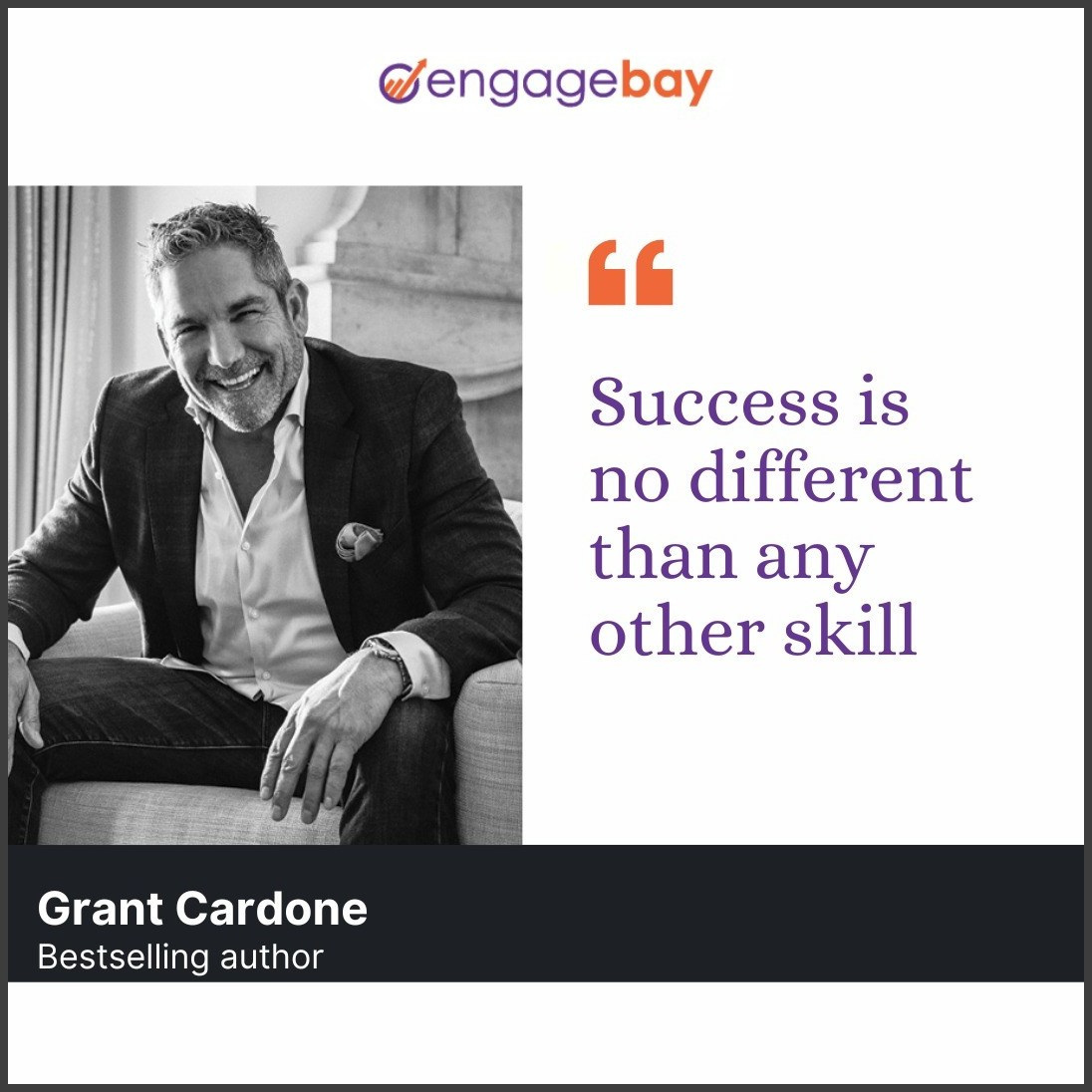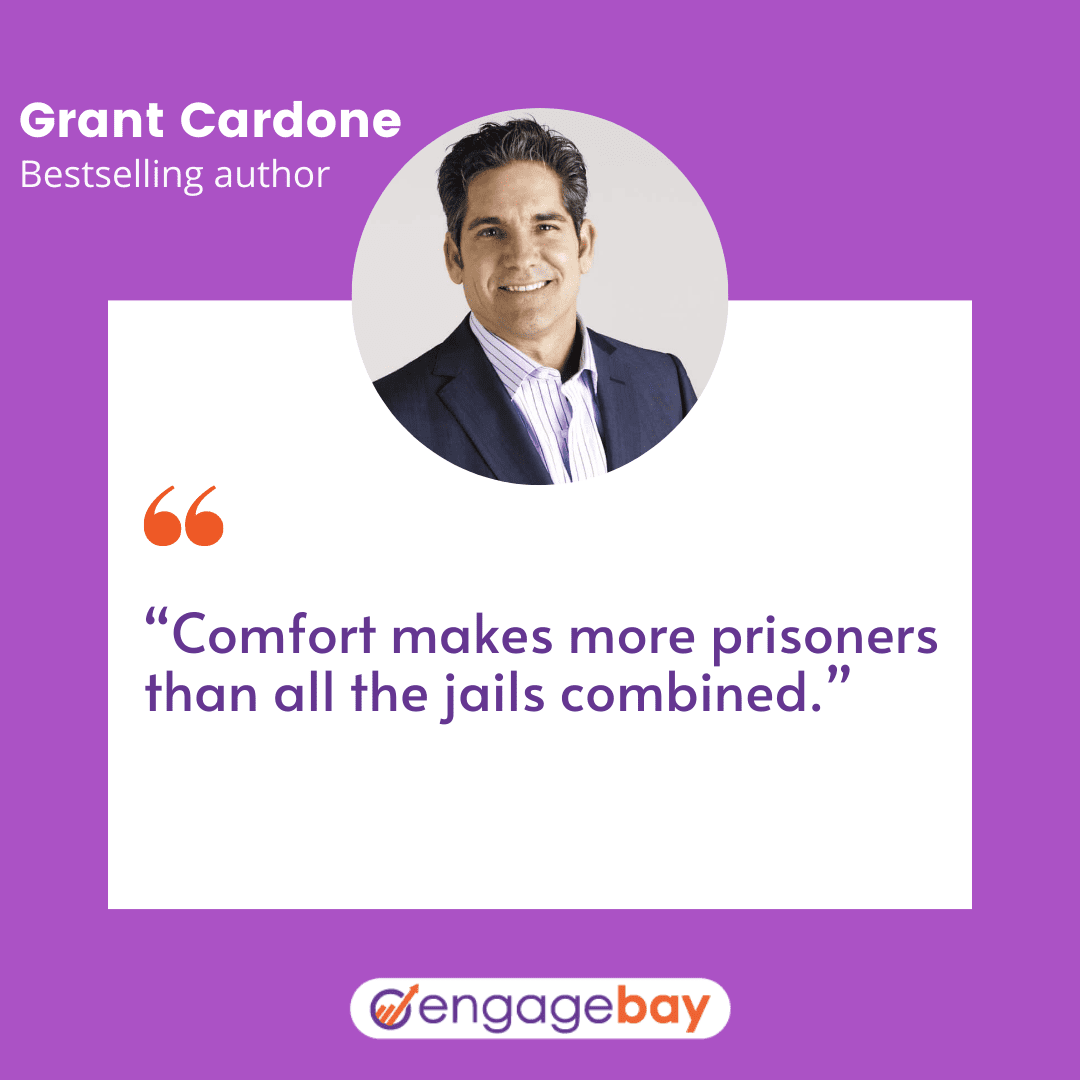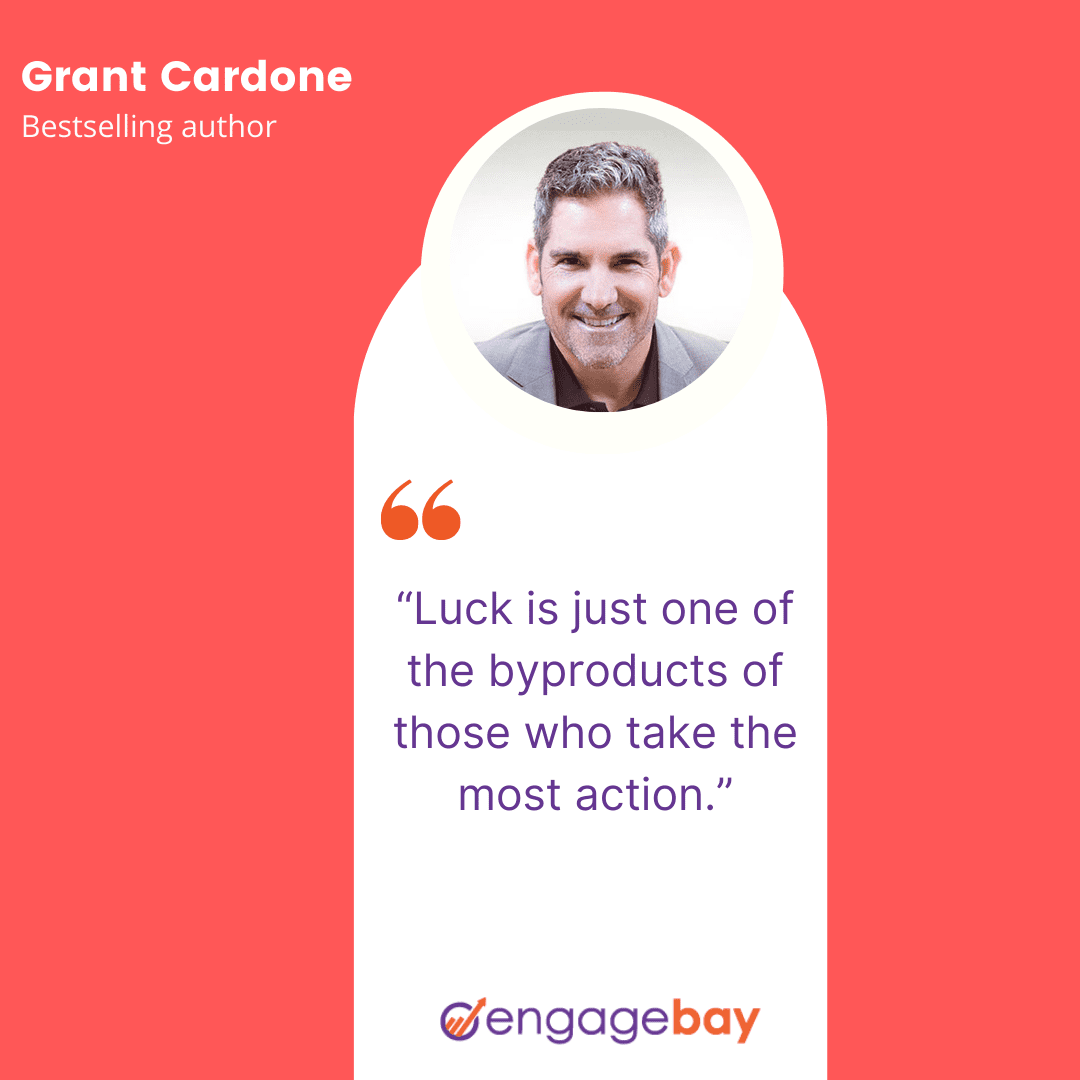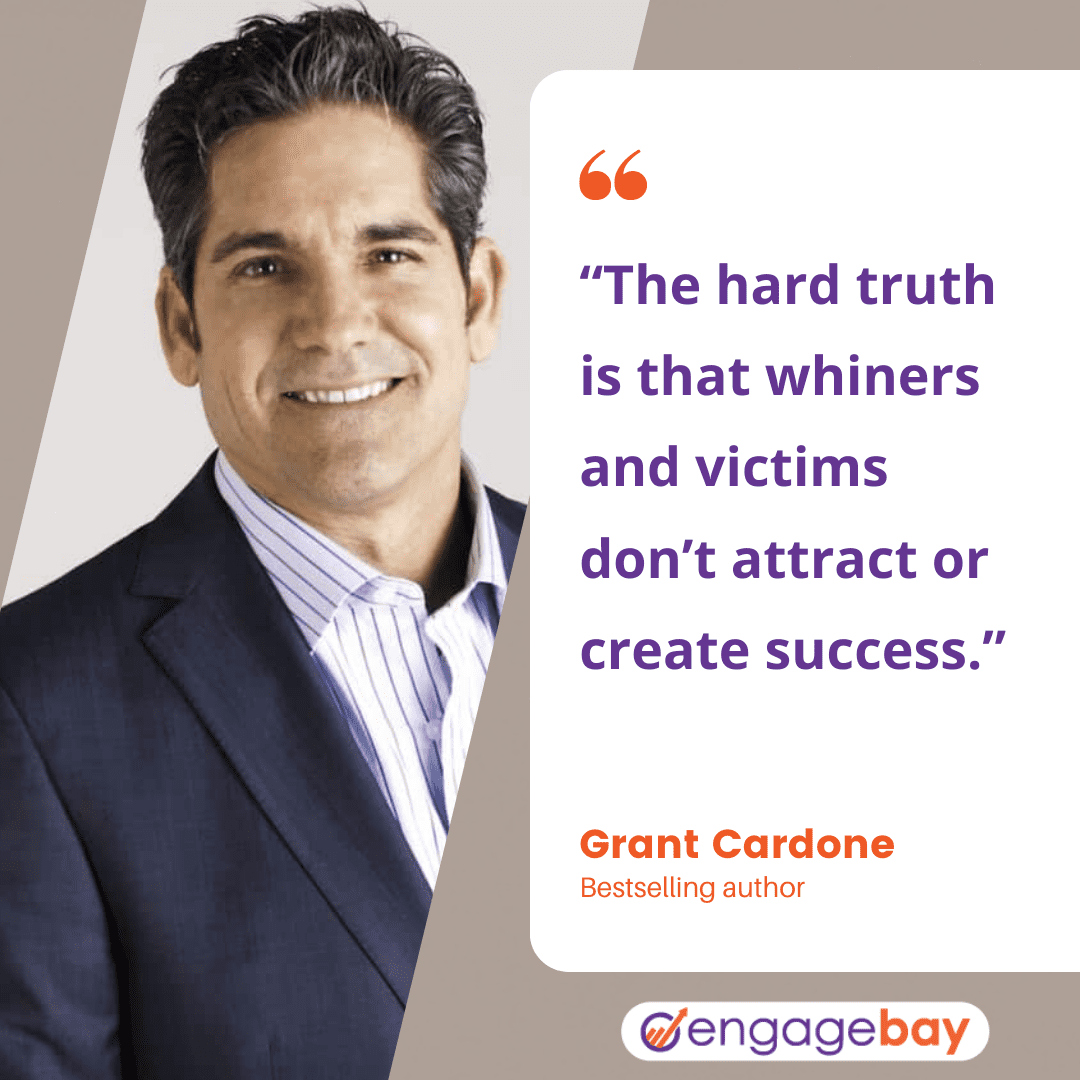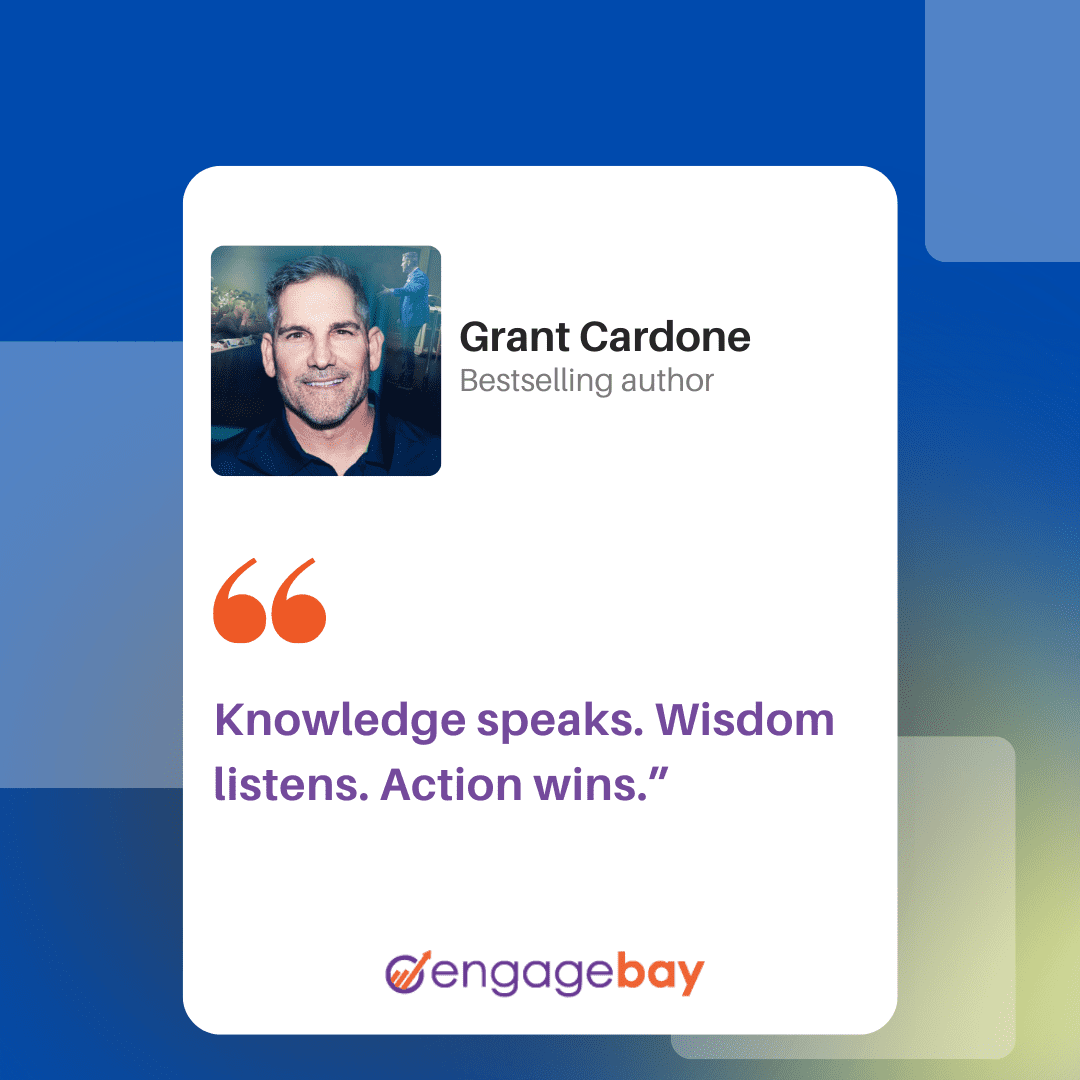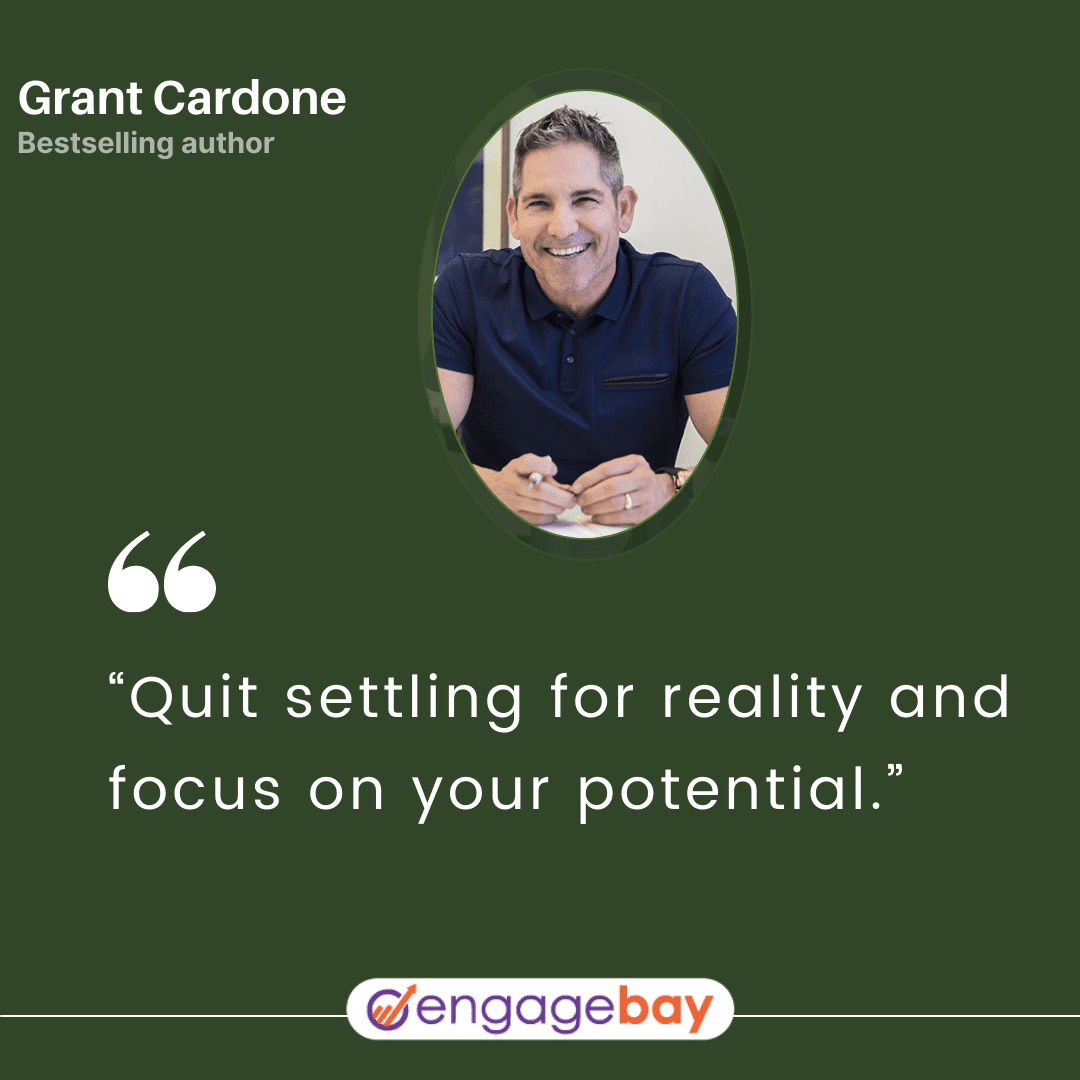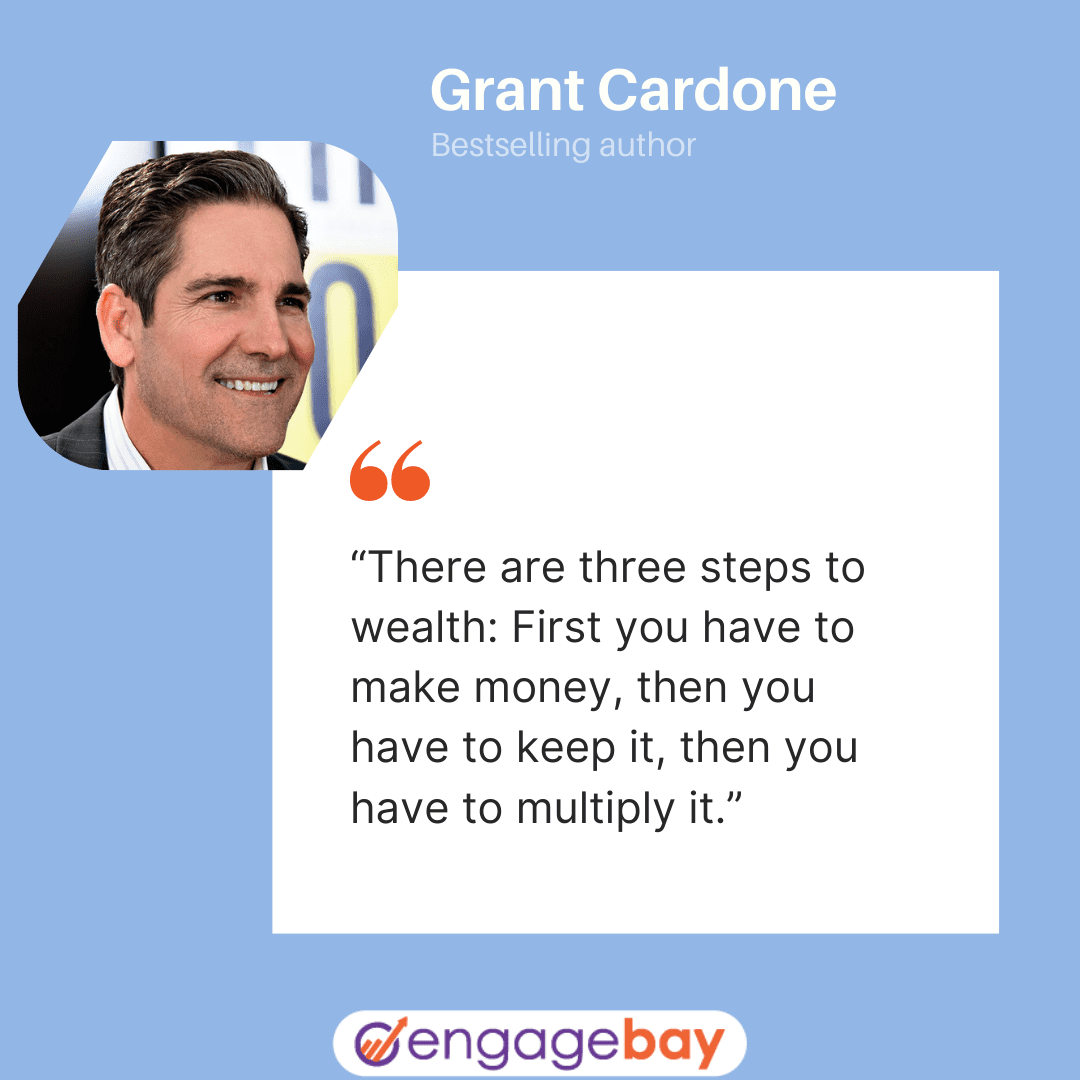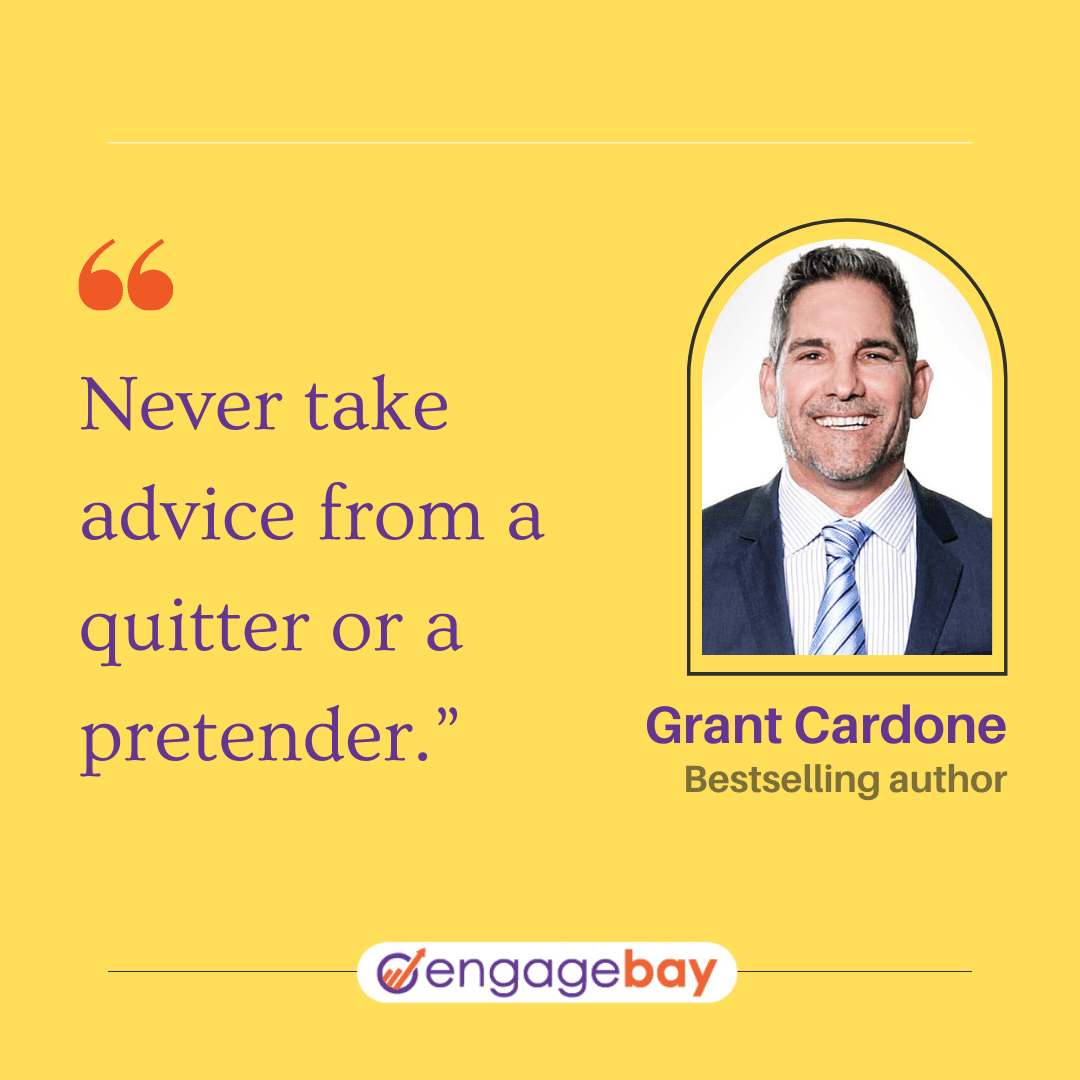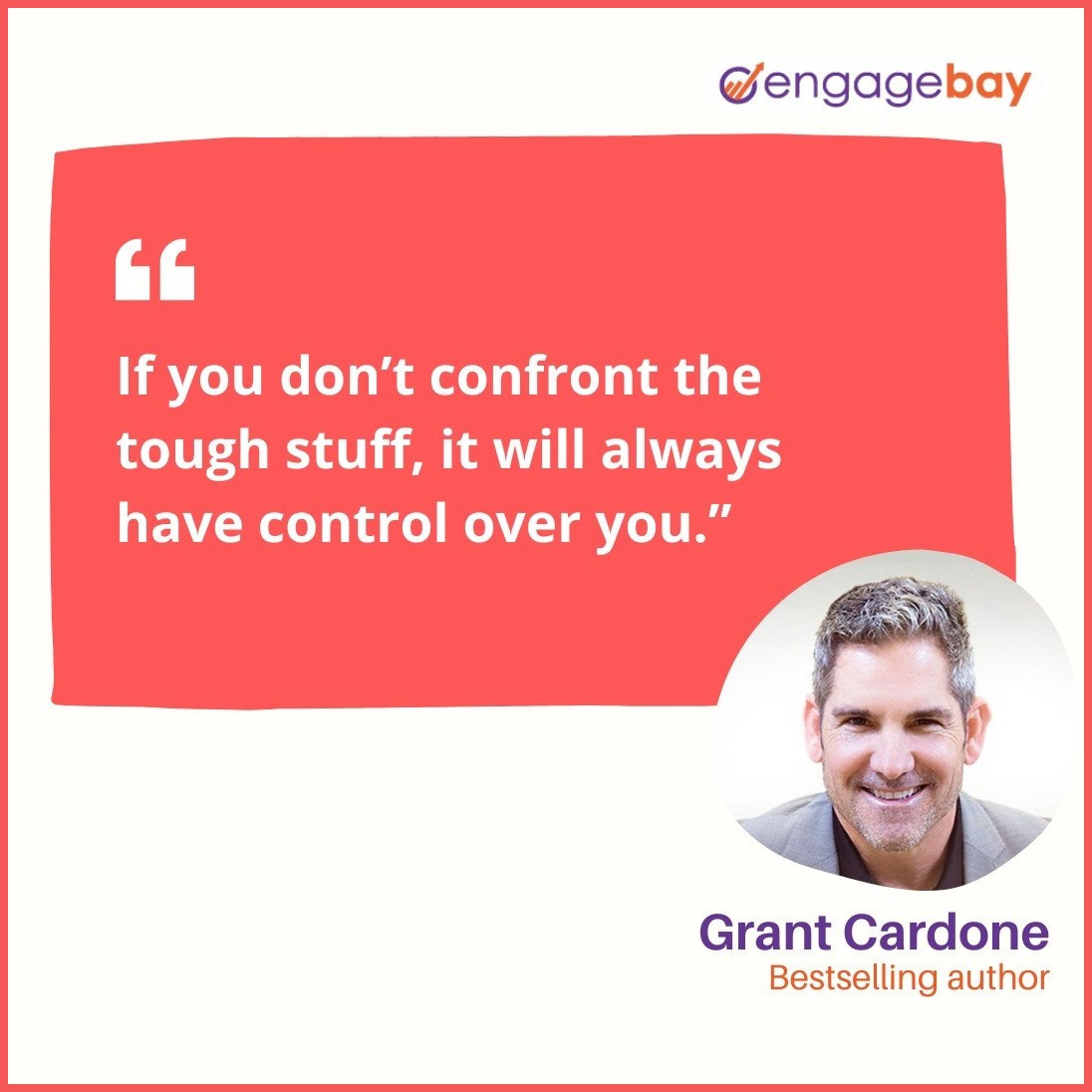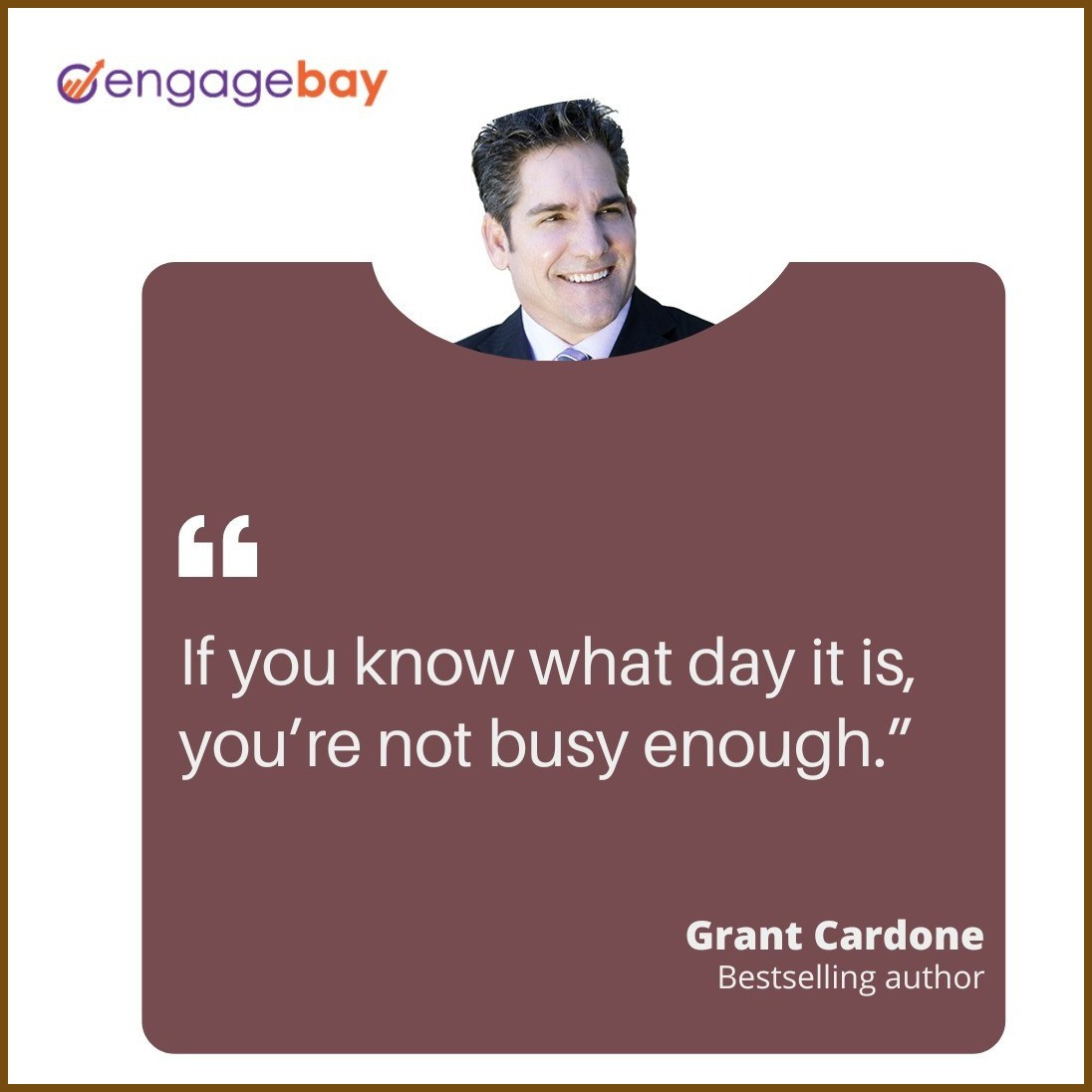 "If you know what day it is, you're not busy enough." Doesn't that sound like something Grant Cardone would say?
Take a look at this video and you'll get to hear more gems like this.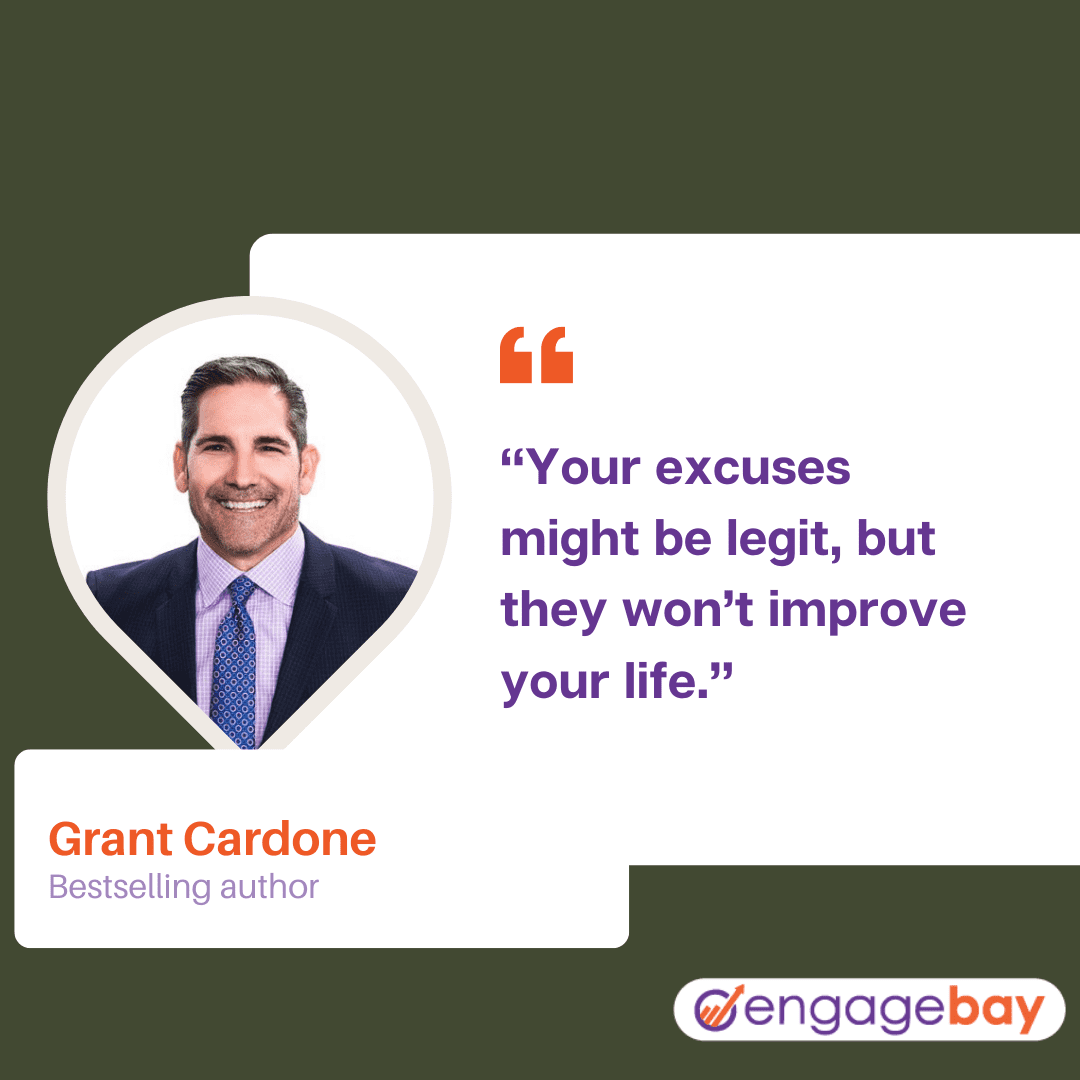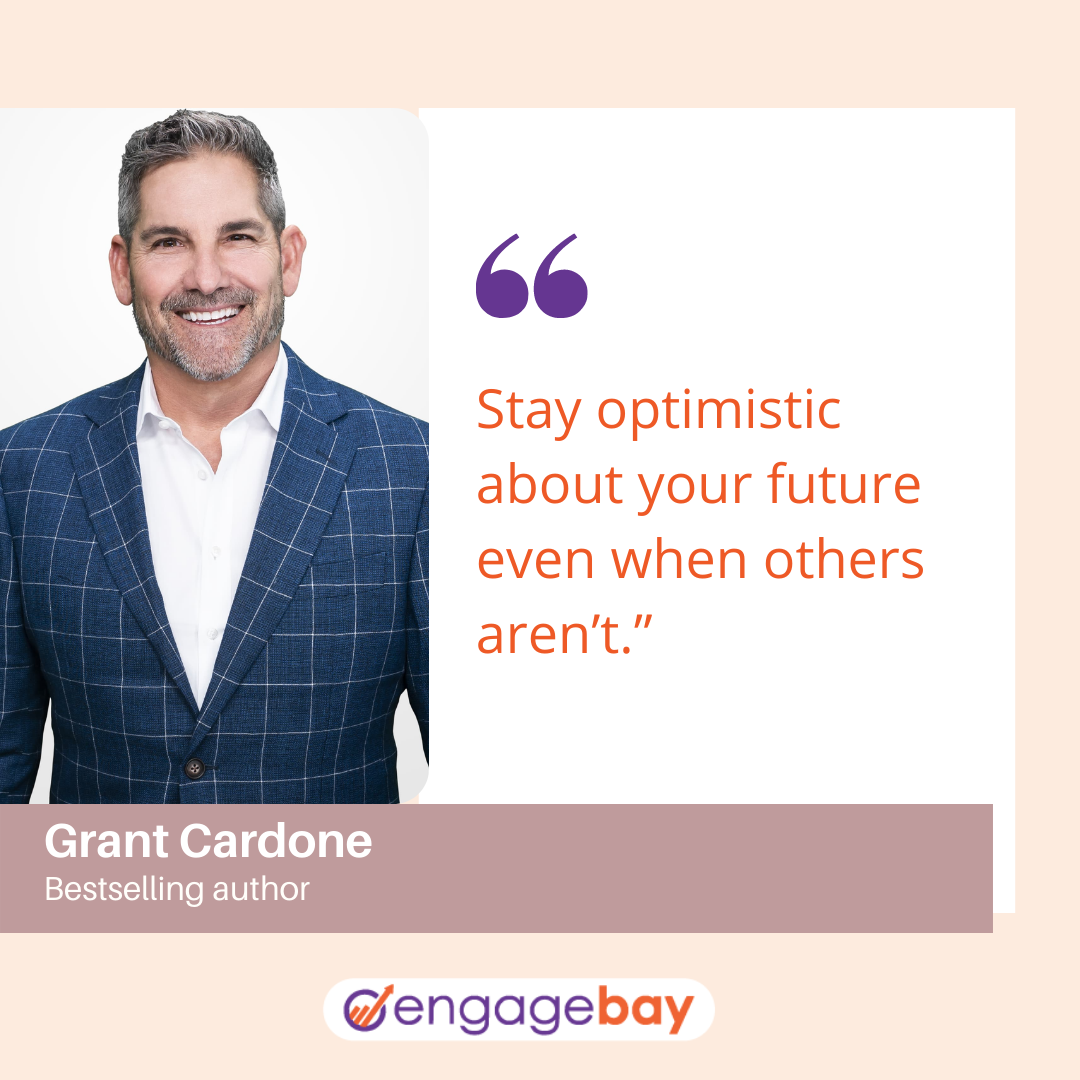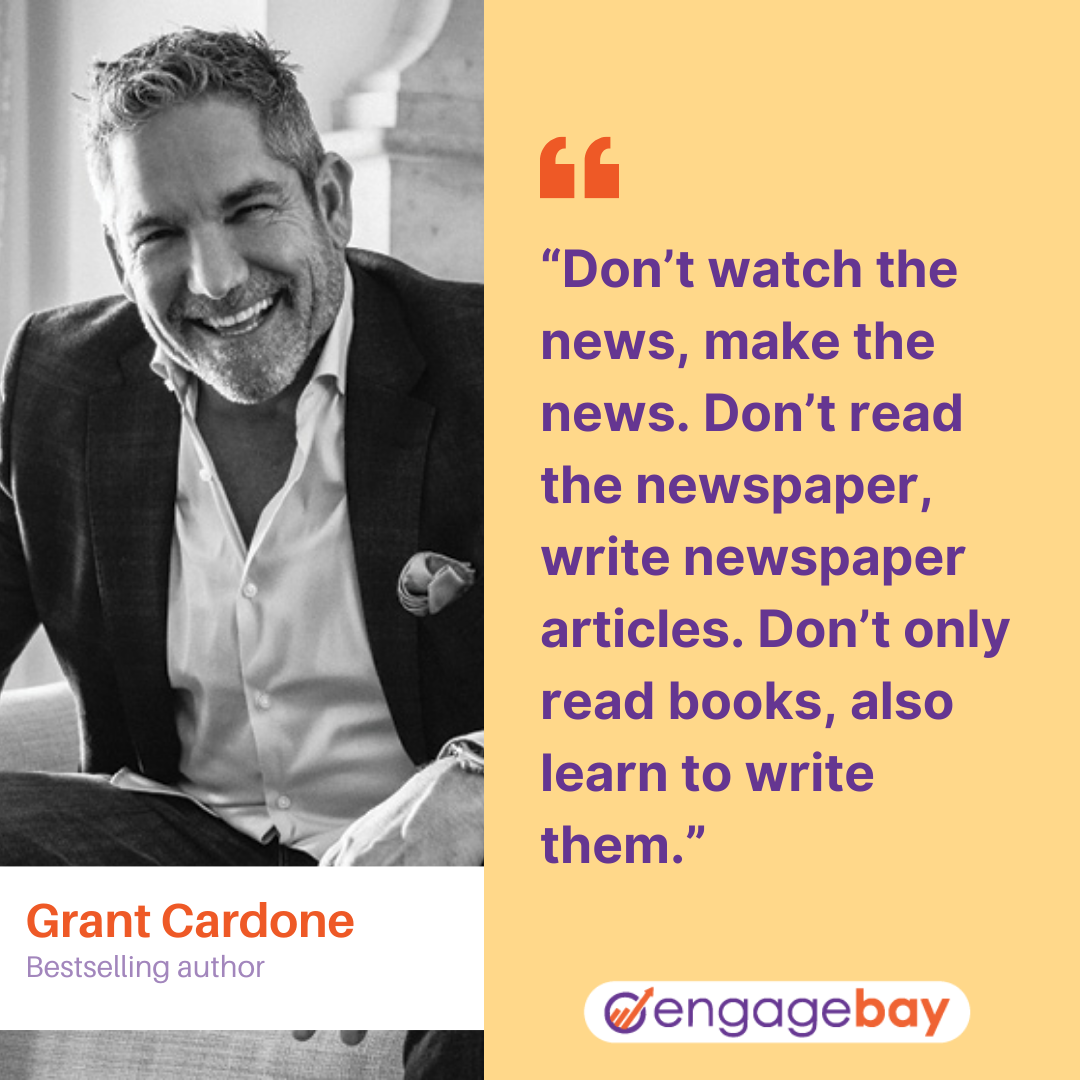 Wrap Up
There you have it — a collection of awesome Grant Cardone quotes to keep you motivated in pursuing your goals.
No matter what problems life throws at you, it is possible to reach the most amazing version of yourself.
We hope these Grant Cardone quotes will help you do just that.