Studies have shown that for every dollar spent, the average ROI on CRM was $30.48 in 2021. However, many companies struggle to get the CRM implementation right for common reasons like choosing the wrong CRM, lack of clear objectives, and more.
CRM implementation is the process of installing and deploying the software in alignment with the business operational process and goals. Successful implementation of CRM software can help boost revenue by 29% while improving sales productivity by 39%.
In this article, we will provide a step-by-step roadmap on how to successfully implement a CRM for your organization. We will also share a list of things that can go wrong while implementing a CRM tool for your business.
Common Challenges with CRM Implementation
These challenges will help you avoid the same mistakes that other businesses have made.
#1. Choosing the Wrong CRM Software
69% of companies suffer from poor implementation due to the wrong choice of CRM, which results in huge monetary loss. Besides, it causes major disruptions to business processes.
Owing to high costs, many organizations don't replace existing CRM systems with better tools, further hampering their revenue.
#2. Lack of a Clear CRM Implementation Process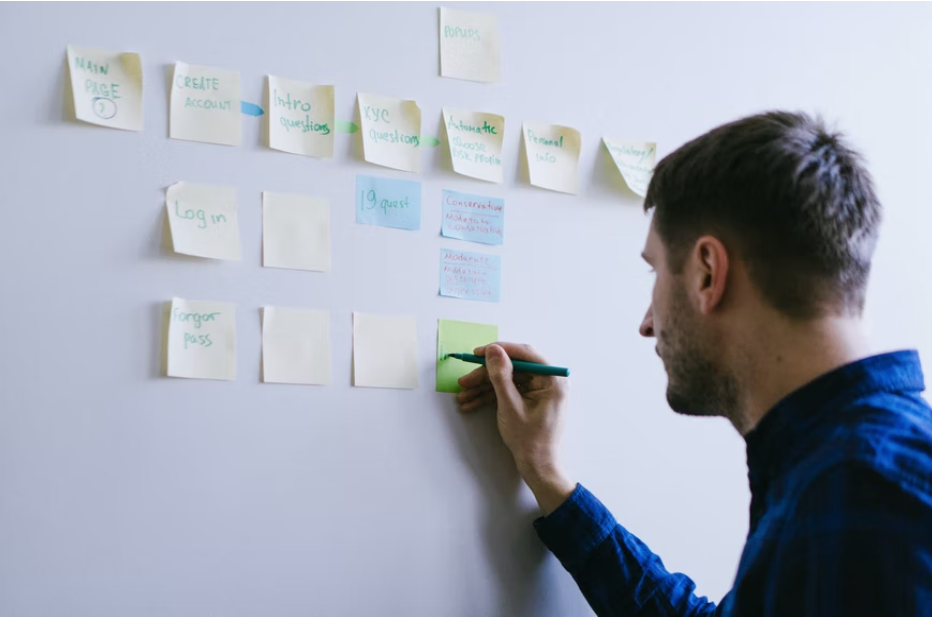 Even if a company has the right CRM solution, its implementation may be incorrect. As a result, the company incurs heavy losses and budget overturns. And not just that, they also lose out on the future ROI.
Common reasons for poor implementation include miscalculation of account integration effort or the volume of data that needs to be migrated to the new CRM tool.
Ensure your business stays ahead with the best CRM automation software. Learn more from our comprehensive guide.
#3. No Clarity on CRM-Related Objectives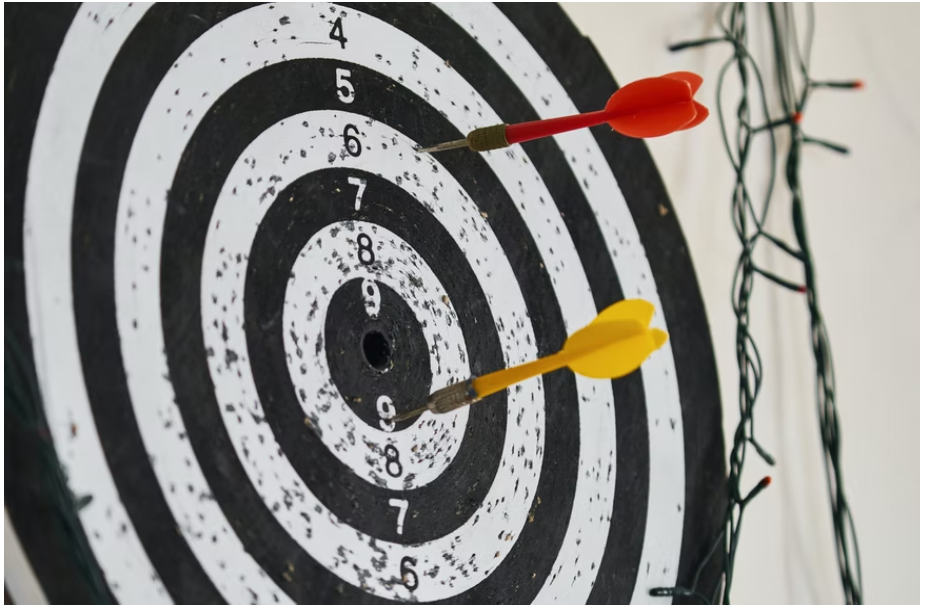 Most companies like the idea of implementing CRM, but they fail to define the objectives they want to achieve. As a result, it becomes difficult to calculate the ROI or benefits of CRM for the company.
While CRM tools have become essential irrespective of the industry or size of a business, it is crucial for companies to evaluate whether they need a CRM system and how it would help them deliver better results.
For instance, if your target is to increase sales by 25% in the next quarter or improve the lead conversion rate by 40%, will implementing a CRM help you gain the required ROI?
If yes, what type of CRM tools are required to accomplish these targets?
These are some questions that you should address before deciding to implement a CRM project.
#4. Few or No Integrations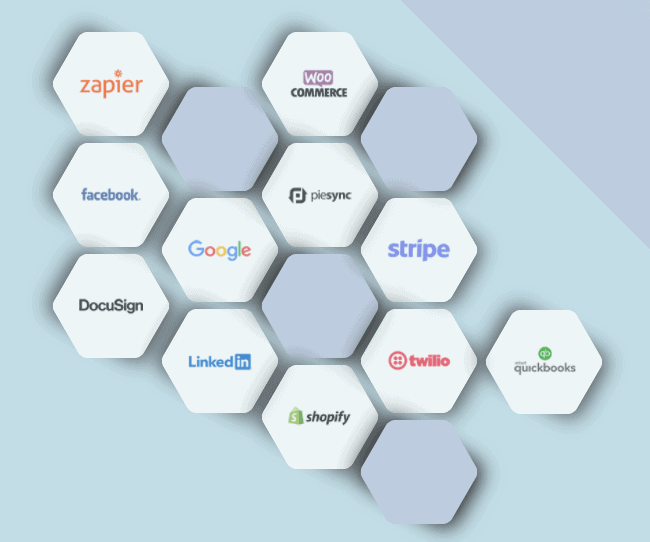 At times, companies underestimate the number of third-party integrations they need with their CRM system.
Today, almost all the processes in a company use software to automate manual and administrative tasks.
However, if these processes are not connected to each other, the flow of data sharing gets disrupted.
Thus, the compatibility of CRM with other business applications is crucial to streamlining the entire business process, including data migration and workflow automation.
Clearly, these CRM problems can cost your business a lot of time and money. But, the benefits of overcoming common CRM challenges are worth the effort.
10 Steps to Successful CRM Implementation
Here is a step-by-step guide to implementing a successful CRM strategy.
#1. Determine Your CRM Objectives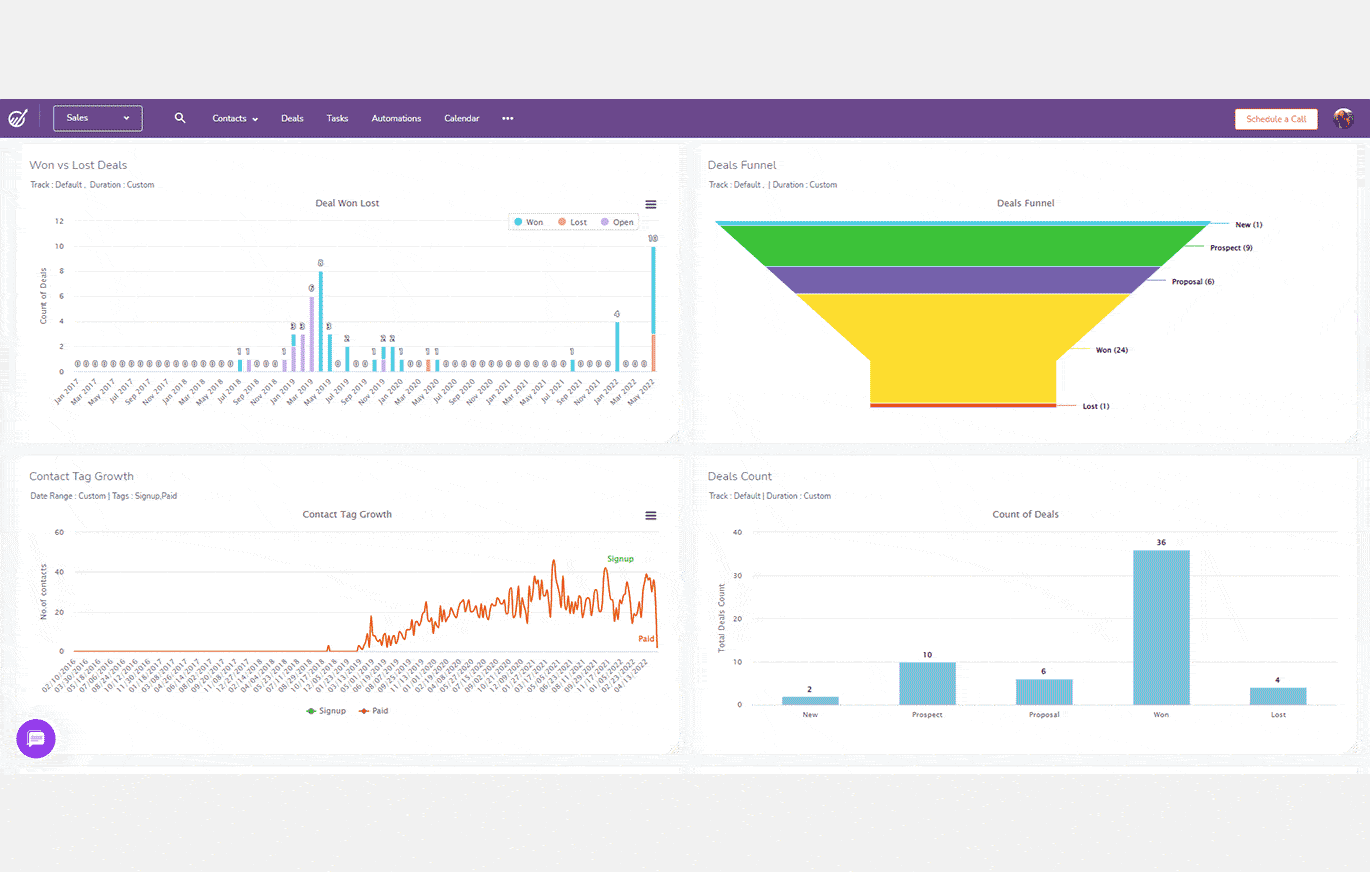 The first step toward implementing a CRM strategy is to define your goals and objectives.
Ask yourself questions like:
Why does my company need CRM tools?

How many people are going to use it?

How will CRM benefit my business?
Once you have the answers to these questions, you can come up with a tangible action plan to measure your business performance with CRM deployment.
Say you are a service-based company, and you want to offer a smooth customer onboarding experience to increase customer retention rates.
CRM solutions can help manage this process by collecting all customer information in one place and automating customer touchpoint notifications.
This enables your team members to provide a smooth and responsive customer experience.
Read also: 6 No-nonsense Examples of Customer Relationship Management
#2. Search for the Right Platform
Once you have defined the purpose of a CRM platform for your business, it is time to find the right CRM vendor.
The best way to do that is by creating a CRM roadmap.
Here's how to do it:

First, evaluate your business' needs. Next, you dig deep into CRM functionalities and prioritize them based on your needs.
Once you have all the information, you can look for CRM solutions with those features, or talk to CRM software providers for a customized package for your business.
For instance, if your company wants to improve its lead generation, getting a sales CRM will be the best choice. Look for features like predictive scoring, tagging, activity tracking, automated appointment scheduling, and so on.
This will help you narrow down your best CRM choices before making the final call.
You can also perform a comparative analysis of different CRM platforms on parameters like pricing models, ease of use, third-party integrations, and customer testimonials.
This will help you understand what CRM tool can work best for your company.
For instance, here's a detailed comparison between ActiveCampaign and EngageBay.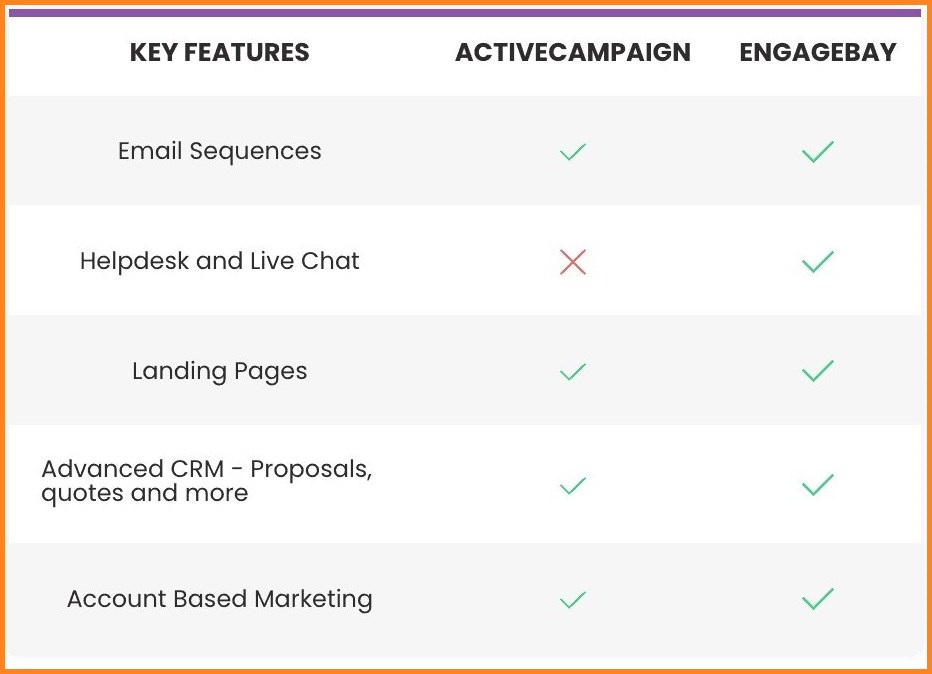 See How EngageBay Compares with Popular CRM Software
#3. Assemble Your CRM Team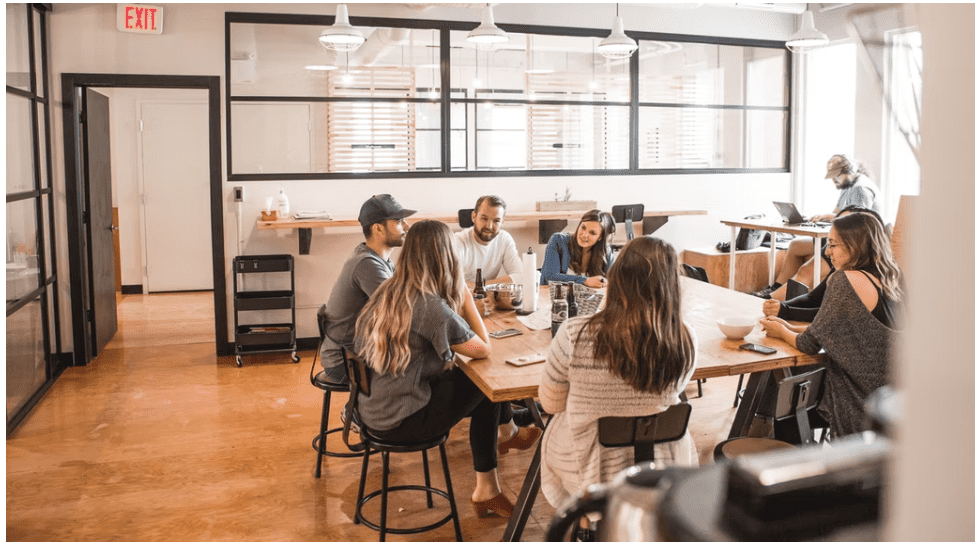 The next step is to focus on building a core CRM team.
This team will ensure that the CRM software is correctly implemented and used across the organization.
You need not necessarily hire employees to perform the work, the existing workforce can add overseeing the CRM as one of their key responsibilities.
Some of the members in your CRM team can include the following:
Project Manager:

A project manager will lead your CRM team. They will be in charge of providing access to end-users, maintaining data security, and ensuring that the CRM is being used properly across teams.

Sales Team Manager:

Sales team managers will oversee the data and process the information in the CRM system. They could also assist in training the other sales team members to use the CRM tool and determine if any additional features are needed to boost sales performance.

IT Manager:

While the IT manager is usually responsible for supporting the implementation of various technological tools, they can also assist the project manager with addressing any roadblocks or glitches in the CRM project.

Software Analyst:

A software analyst can help with data cleaning and migration from various systems to the CRM platform.
#4. Evaluate the Costs and Benefits
On average, the cost of setting up a CRM can range from anywhere between $5,000 and $20,000.
Before implementing your CRM software, it is essential to forecast the costs and benefits involved. You should calculate the budget required to set up the platform, the training costs involved, and any additional expenses that may incur as and when you expand your organization.
It is also essential to evaluate how many people will use the CRM tool.
Accordingly, you should look at the pricing plans offered across various CRM systems before making a decision.
Ensure that the ROI you expect from CRM usage exceed the setup costs. If you are a single user or have a small team, consider EngageBay, owing to its affordable pricing, particularly the forever-free plan.
Moreover, you should have quantifiable data to evaluate how the CRM platform would benefit your business. Metrics such as customer retention rate and lead conversion can help you gauge whether you should adopt a CRM tool or not.
To make the most out of the CRM system, you should know how to generate the right dashboards and reports.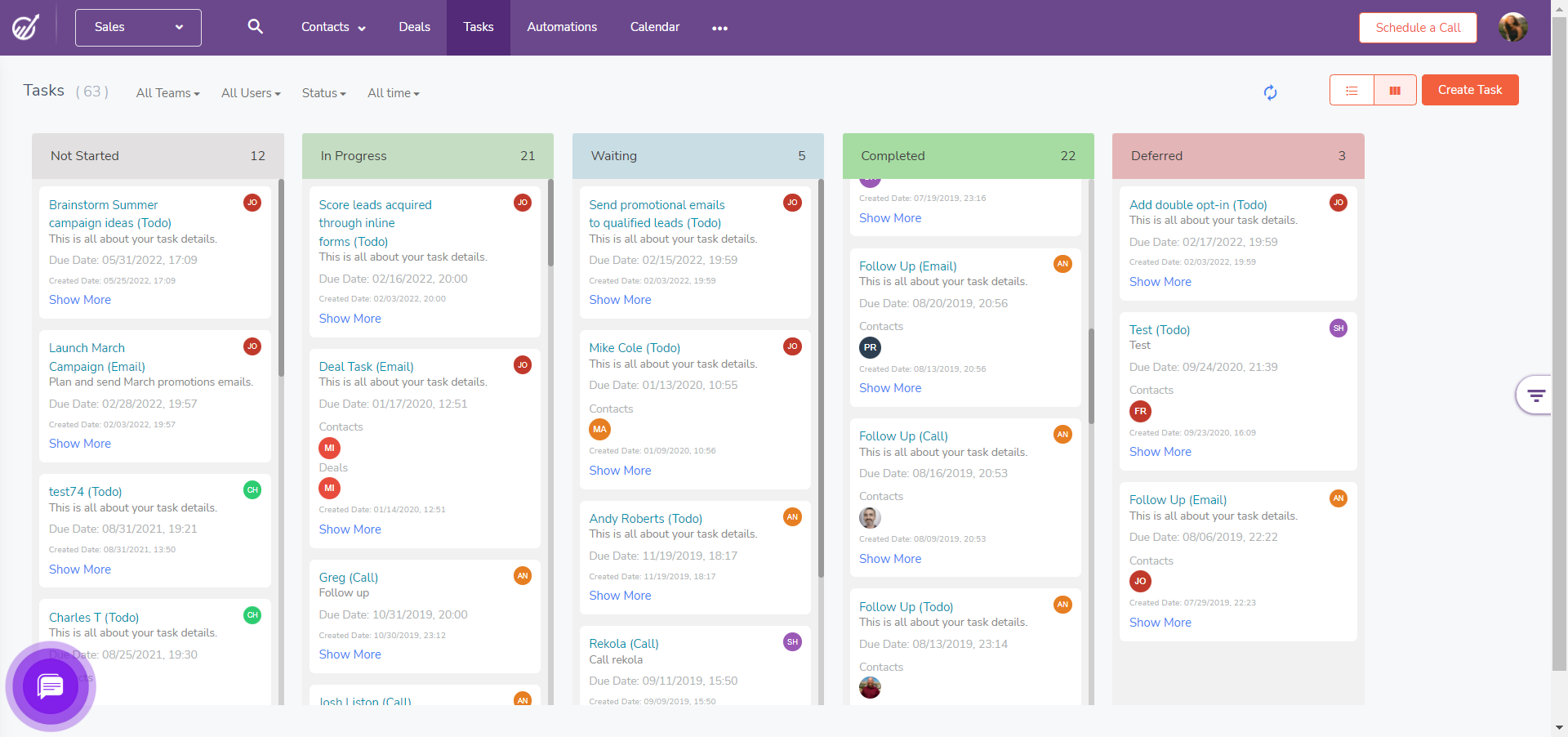 For instance, a project manager would like to see the task report – the number of tasks pending, how many got completed, and the ones in progress (like in the image above).
#5. Gather and Import Accurate Customer Data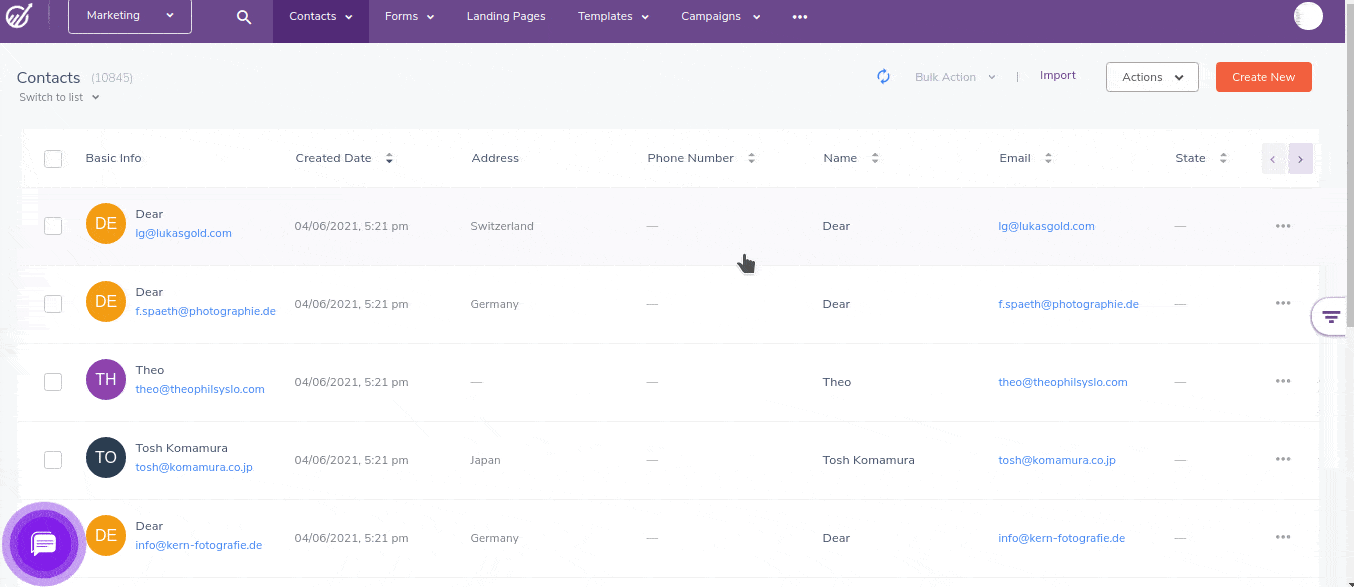 One of the most critical steps in the CRM implementation process is data migration. You need to gather customer information from multiple systems and ensure that it is accurate, complete, and does not have any missing information.
Some of the applications that companies use for data migration include AWS Data Migration, Google Cloud, DB Convert Studio, Integrate.io, and so on.
Through data migration, sharing of information becomes convenient, as the CRM becomes a centralized database from which employees can retrieve client details anytime they need to. This way, you can save time and improve productivity across marketing, sales, and customer support.
#6. Decide Who Gets Access to What CRM Data
Now that you have imported all the data, it is time to set up your CRM the right way. You and your CRM team need to determine what data and tools can be accessed across the various departments in your organization.
Provide too much information, and chances are you are compromising on data security. On the other hand, restricting access can hamper productivity.
Should employees seek permissions every time they want to access a database or use a certain tool on your CRM dashboard? The good thing with CRM tools is that they let you decide who gets how much access.
Read also: What Nobody Tells You About CRM ROI: A Thought-Provoking Guide
#7. Train All Your Teams Well
Even when your CRM is being set up, you can start training your team to use it.
Your employees should be familiar with the basics of the CRM system, how it will assist them in their tasks, and how to apply it to their work.
In addition, the training should be customized according to the needs of the different departments.
The marketing team should be familiarized with tools like contact segmentation, list building, and reporting. In contrast, the sales team should be more acquainted with features like lead generation, appointment scheduling, and sales automation.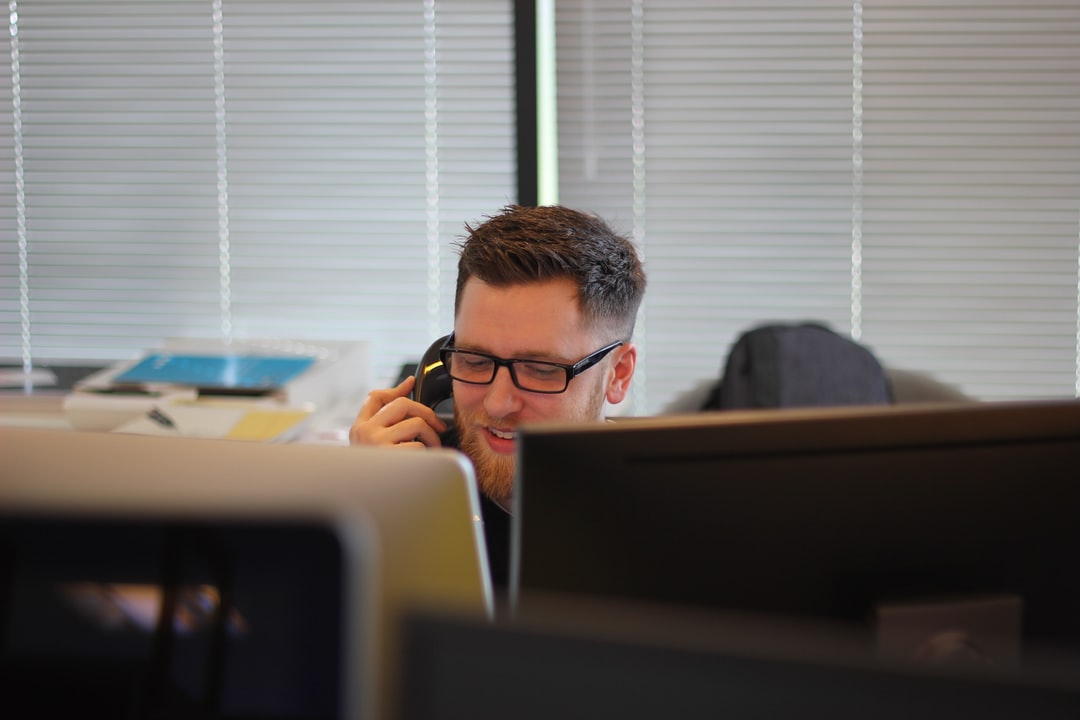 Source: Unsplash
Usually, a CRM tool helps the customer service department the most. Support reps can use CRM tools for automatic creation of tickets for queries and complaints, autoresponses for common queries, calling integrations for in-app calls, and even for call scripts and recordings.
Once the teams get a handle on things, CRM implementation can help get more work in less time.
#8. Keep Looking for Bottlenecks
The learning doesn't stop with successful CRM deployment.
As a business owner or manager, you and your team members should constantly be on the lookout for any bottlenecks or challenges, and find ways to resolve them.
This can be done by having routine check-ins with different departments.
The teams should also research and brainstorm to find ways to improve the utilization of the CRM tool and make it easier and more efficient. That way, the company can deliver a better customer experience and also improve employee satisfaction.
If you can identify the exact problems you're facing in implementing your CRM solution, you can look for case studies of companies that faced challenges with CRM deployment and how they managed to resolve them.
If you just take it for granted that the CRM system will work out well for your business and everybody in your team will learn to use it just right, you run the risk of making your CRM implementation as tough as this:
#9. Scale As You Grow
While a successfully implemented CRM meets your short-term goals, you need to scale it as you grow.
Scaling up can be in terms of the number of users onboarded or the number of features you want to add, depending upon your business needs.
For example, if you want to expand your sales team or add more sales tools, it might be helpful to look at pricing plans that offer advanced sales features for your CRM package.
#10. Measure the Success of Your CRM Implementation
After the CRM solution is up and running, it is time to evaluate the success. For this, you will require a customized dashboard that provides data on key business metrics.
For example, you can compare lead conversion rates before and after the CRM was implemented. If there has been an increase in the conversion rate, it implies a successful CRM implementation.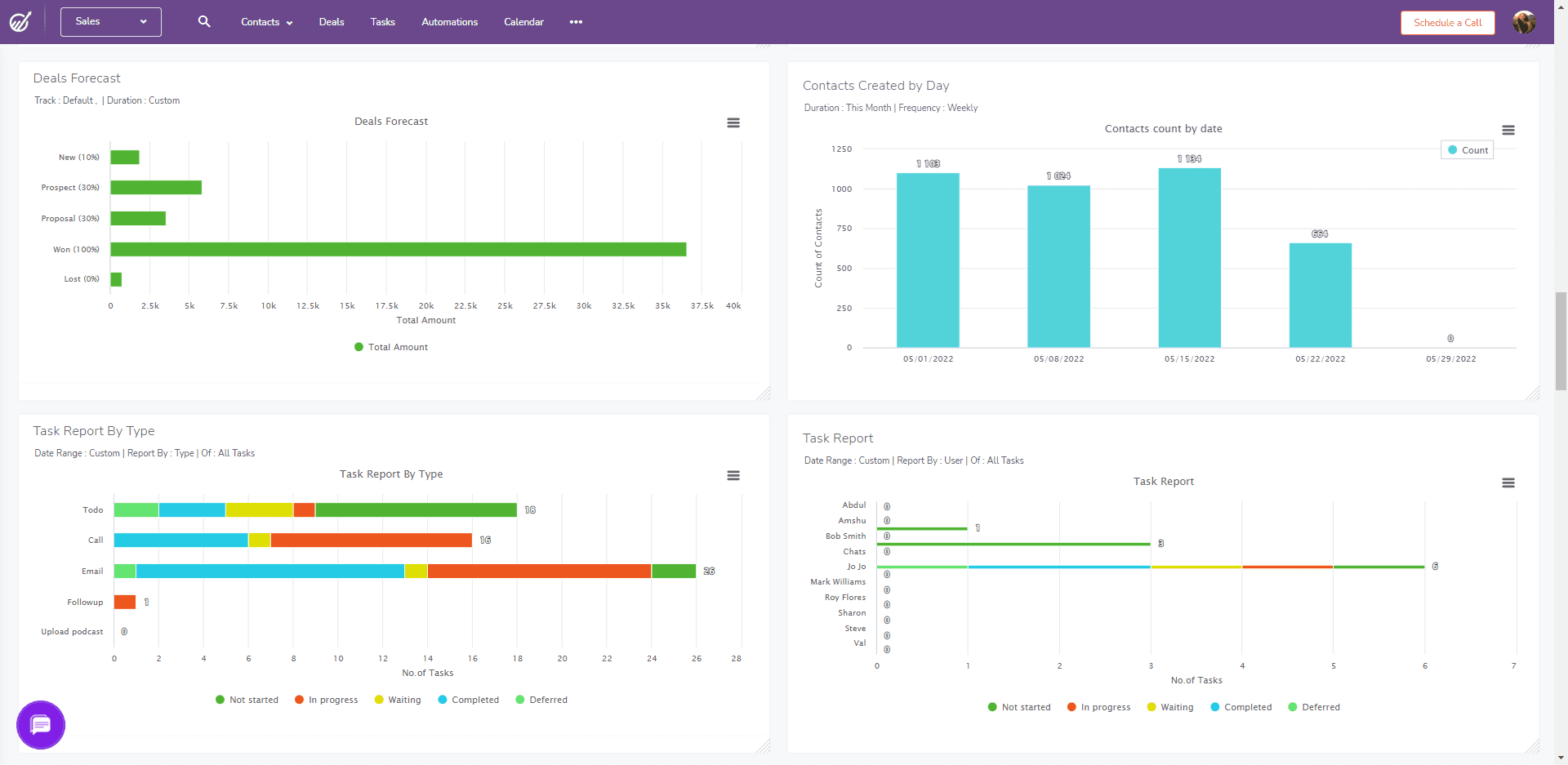 You can perform similar assessments for other parameters such as customer retention, revenue generation, and so on.
This will also help you understand whether the CRM software has helped meet your company's objectives and improved its customer satisfaction.
Read also: What Are CRM Systems? (A Definitive Guide)
How Long Does the CRM Implementation Process Take?
CRM implementation is typically a long process, lasting roughly one to three months.
However, the time period largely depends upon the size of the organization and the number of employees expected to use it.
Factors such as data migration, system testing, quality checks, integration, training, and onboarding determine the time taken to successfully implement any CRM platform.
For small businesses, the time taken to implement CRM is less compared to a larger organization, where several departments (and hundreds of employees) are expected to use the CRM tool.
Wrap Up
Does it all seem too much? It doesn't have to be.
If you are a small business owner or still getting the hang of CRM tools, you should consider implementing EngageBay CRM.
To begin with, its CRM platform is affordably priced and has a forever-free plan. What makes it a popular choice is its wide range of functionalities that you can easily add once you start to grow.
In its free plan, you get features like 360-degree customer view, appointment scheduling, email broadcasters, lead grabbers, helpdesk, and so much more. For advanced functionalities, you can easily upgrade to its paid plans and get access to marketing automation, workflow management, and more.
Most importantly, its paid plan offers free onboarding, migration, and implementation training. That means you don't have to worry about paying extra to teach your employees how to use this CRM system.
All in all, EngageBay has a super easy implementation process, designed with beginners in mind. In fact, if you look for EngageBay reviews, you'll find this common thread: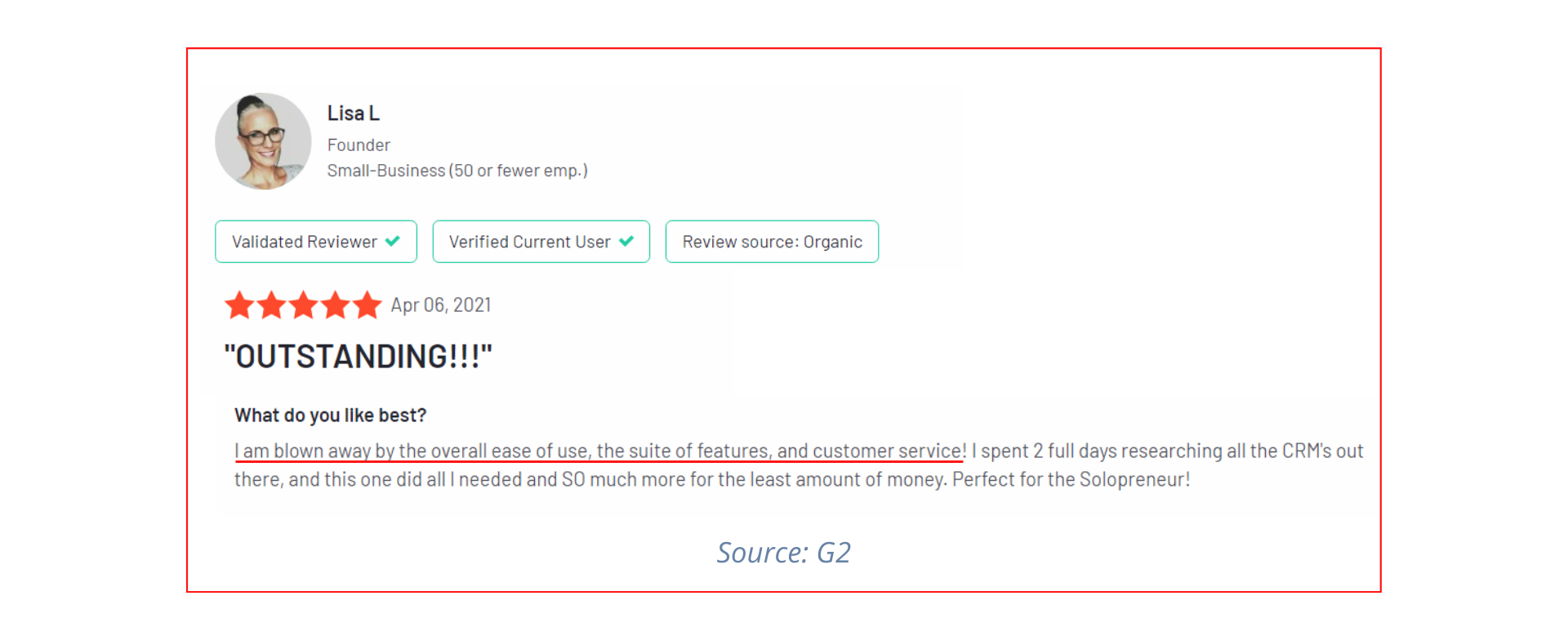 Get your free demo today and have all your concerns about CRM implementation answered by our customer support representative.