If you have committed to publishing a blog on your website, you have a vested interest in making sure every word counts. An online blog can help you inform, entertain, engage or impress your audiences. It can also provide your business with an incredible amount of visibility and credibility. Your blog will attract attention from individuals who have a deep interest in your products and services.
Every time you publish a post, you can transform your blog into a highly effective lead generation tool. Not only can you convert passive audiences members into engaged users, but you can also boost your page likes, shares, and comments. Over time, this will help you gain valuable social capital.
This article will provide you with simple strategies that can transform your blog into a lead generation machine. Bloggers and working professionals around the world have tested each of the strategies included here. Each of them has proven conclusively that it can improve lead generation in both the short and long-term.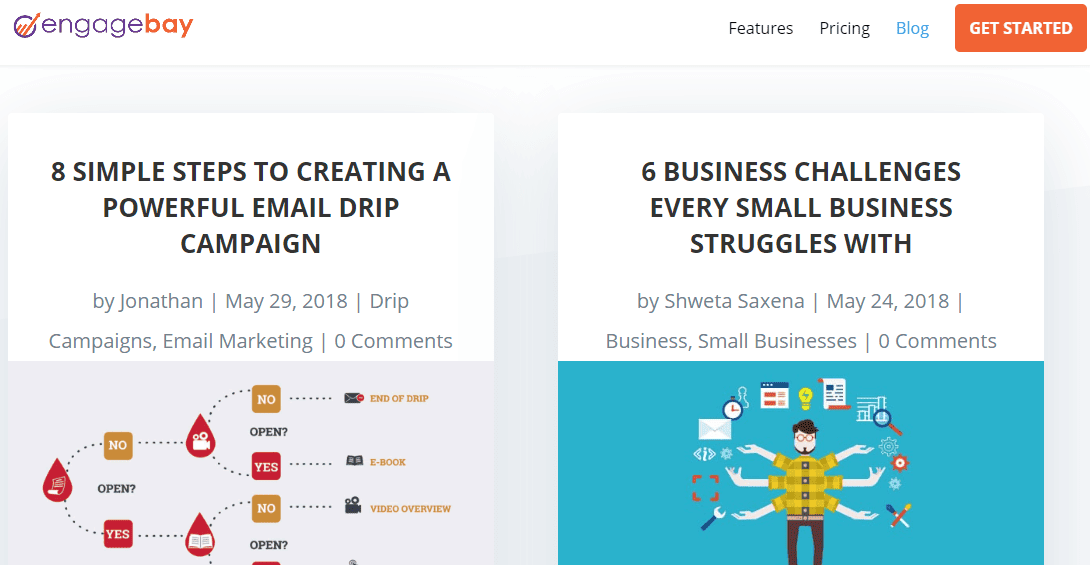 There are certainly many ideas and strategies that can improve lead generation on your blog. However, we believe that these specific 14 tips are excellent choices for all businesses. Good luck, and happy reading!
14 Tips To Turn Your Blog into a Lead Generation Machine
Provide a downloadable summary of your content
There are definitely readers out there who take the time to read your blog posts carefully. That being said, the vast majority of audiences are surveying your very fast. They do not have more than few minutes at a time to assimilate your published material.
A simple solution for this is as follows: provide a downloadable summary of the material found in your blog post. This way, audiences can either save your content for later or review it immediately.
If your blog post is quite lengthy, some audiences members may click away from your page. This doesn't mean that they are not interested in the content. Most likely, they just don't have the time or opportunity to explore it in depth. A downloadable summary of your content will create a 'business card' of sorts that will remind them to return to your content at a later point.
These summaries don't have to be long. In fact, the goal is to produce something relatively short that will entice them to click back to your content. These summaries can also be shared with their friends and colleagues, which will only help to spread the word about your content.
Maximize Your On-page Banners
The blank space found to the left and right of the content in your blog can be used to host a variety of clickable banners. Each of these can display a call-to-action (CTA) that helps funnel audiences to areas of your website which are most likely to produce a conversion.
The banners you place in the margin of your website don't have to be overly flashy. This is because readers are already reviewing your blog. They are far more than merely a passive audience member. Instead, just make sure that you are delivering your CTA in the most efficient and attractive way possible.
Respond to Your Comments
Don't let your blog transform into an empty, non-responsive environment. If you decide to utilize a comment box in your blog, make sure that you take the time to respond to each of the questions and comments written here. When possible, include a CTA within your response. This will ensure that the individual who commented has the opportunity to continue down your sales funnel. This method of engagement will boost consumer confidence and ensure a higher conversion rate over time. A high degree of consumer loyalty is often linked to responsiveness by the business in situations such as these.
Create Eye-Catching Exit Pop-Ups
Make sure your readers see a pop-up after they finish reading your post. Typically, this pop-up will appear when they scroll back to the top of the page. Also, this pop-up should provide them with a compelling CTA. For example, this could be an opportunity to provide their email address and subscribe to your content. Or, it could also be an encouragement to visit a specific product/service page that reflects their interests.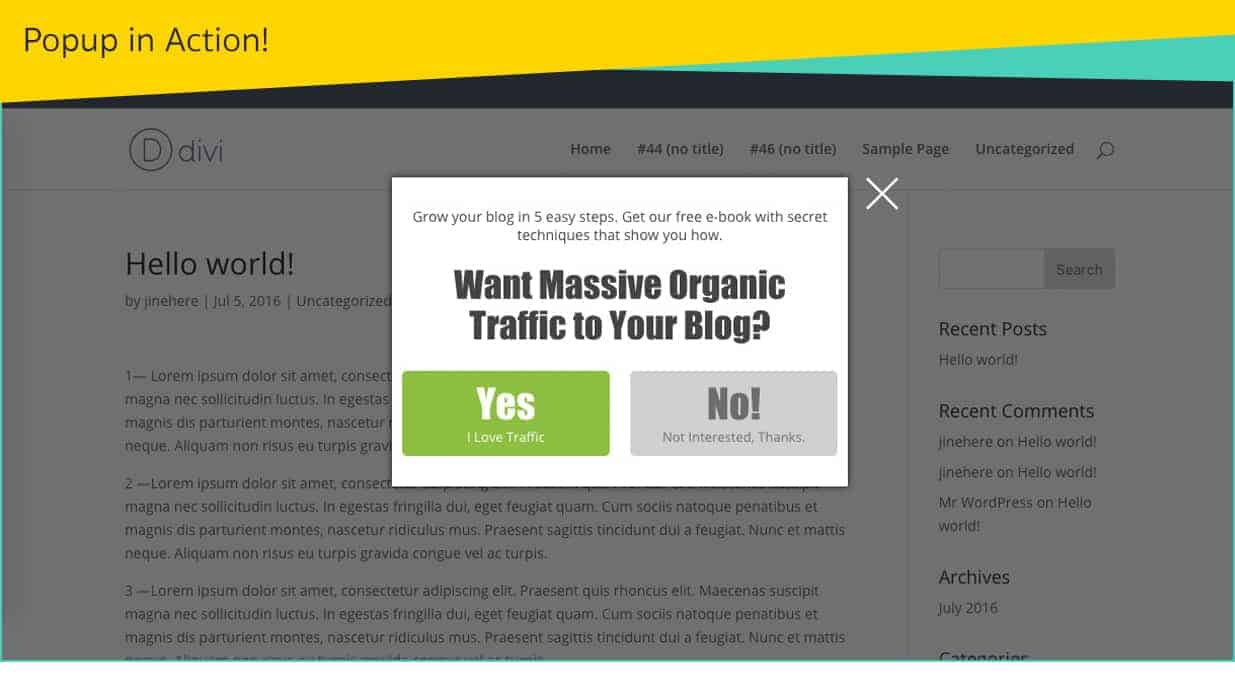 As often as possible, you should transform your blog into a 'retaining wall' that keeps audiences on your site. This will also help keep them interested in your products and services.
Create Perfect Pacing With Time-Delay Pop-Ups
Analytics offers you an array of insightful perspectives. For example, you can determine the approximate time when individuals decide to leave your page and travel to a different website.
In order to help stop individuals from leaving your website, you can use a time-delayed pop-up. Time-delayed pop-ups help create a unique CTA experience which audiences see in the last moments before they leave your website. Because of this, conversion rates increases and departure rates decrease.
You can include a variety of links, forms, and other engaging media in your pop up in order to maintain the attention of your audience. EngageBay is a popular tool that will allow you to plan down to the moment the time/location of your posts.
Connect With Influencers
Whether it's an industry leader or an internet celebrity, the extent to which influencers can help expand the reach of your blog is overwhelming.
You should take the time to develop good relationships with leaders in your industry. These individuals can then recommend your blog or endorse some of the products/services you offer to your customers. With a credible reference from a major industry player,
you can more easily convince passive audiences that they should be more interested in what your business has to offer.
We strongly recommend that you reach out to influencers who can help you achieve your business goals. Even if your marketing plan is still in progress, these individuals can help you quite a bit.
You may be surprised by how many businesses choose simply to ignore this step out a desire to spend time improving the look and feel of their website. Unfortunately, without an influencer, an early stage business may see few, if any customers show up at all. The team at EngageBay has seen first hand what can happen when a business fails to secure the attention of individuals who could help significantly.
Deploy Introductory Redirect Pages
If you are serious about collecting contact information and personal details from your audiences, you can use an introductory redirect page to make this a reality. Simply put, you can develop a CTA or other form of interactive content which appears immediately when individuals arrive at your blog. Presenting your requests first prior to after a review of the blog may improve the likelihood of conversion.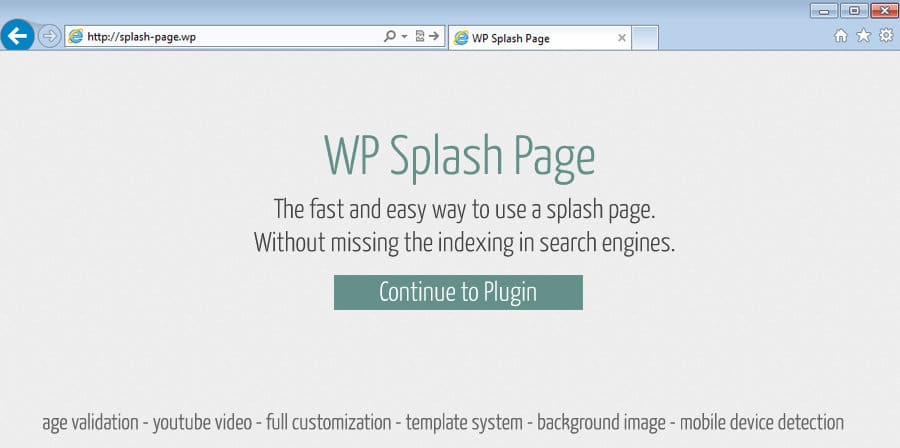 Tease With "Insider Information"
No matter what product or service you may provide, the chances are good that you can generate excitement amongst your readers by offering a select few who have chosen to subscribe the opportunity to receive exclusive content, downloads etc. While this may not revolutionize the impact or reach of your blog, the incentives you have offered in exchange for contact information or a subscription will likely be enough for certain readers.
Deploy CTAs Whenever Possible
There is ample evidence in existence which points to the effectiveness of CTAs as a lead generation tool. Because of that, you should find ways to creatively incorporate CTAs in your blogging content whenever possible. No matter what particular page you are promoting, you should create a CTA that is direct and compelling.
Your CTAs should never be salesy and dramatic. Your CTAs should communicate your intentions and also respect the time and intelligence of your readers.
Keep Your Primary Interests Top of Mind With a "Hello Bar"
The "Hello Bar" sits at the top of your screen and travels with readers as they scroll through your website content. You can craft any sort of message you deem necessary and place it within this Hello Bar. A persistent, always-visible CTA, the Hello Bar offers excellent opportunities for audience engagement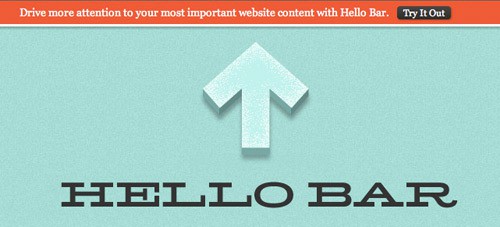 Establish a Culture of "Perks"
People are much more likely to read and subscribe to your blog if they think it can save the money.
One of the many tools that professional websites use to cultivate their blog audience is online discounts and sales offers. This is an excellent tool for businesses that are trying to convert online audiences into active readers.
Use Slide-In CTAs
In similar fashion to the pop-ups mentioned earlier, a slide-in CTA can discreetly (or noticeably) enter your blog from the left or right, creating yet another opportunity for readers to click-through to other important areas of your website. The primary difference between these CTAs / banners and the others mentioned in this website is the location at which point they become visible on the page.
Search Engine Optimization
It almost goes without saying that websites which fail to implement search engine optimization (SEO) will suffer in the long-term, but what is perhaps less obvious is the important role your blog can play in improving your website's organic reach. Take the time to properly implement an SEO content collection, and you can be sure to benefit from improved organic traffic from this point forward.
Write For Your Audience
You may have noticed that your employees and their friends speak with a different vocabulary, or – in some cases – a different language than you! Depending on the specific industry you are working in, you should match your language to the culture of your audience.
With that in mind, it is absolutely your responsibility to develop blogs and CTAs that match the interests and needs of your readers. If your readers feel isolated or bored by your content, it is quite likely that they won't continue to frequent your business. We simply cannot emphasize how important it is to maintain a healthy blog over the years.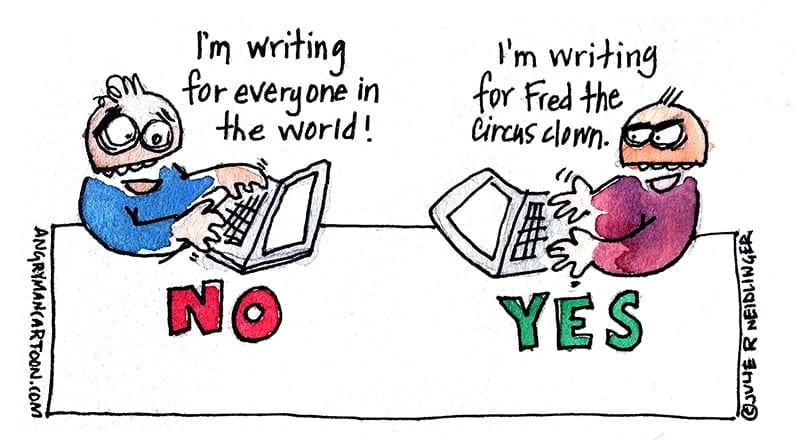 Tell Us What You'd Exchange Your Email Address For
According to this insightful Email Addiction Report published jointly by Jordie van Rijn of Emailmonday, and Tim Watson of zettasphere, free shipping and a $5 gift card persuade more than 2/3 of consumers to give an opt-in. As suspected, direct ways to get or save money sound attractive to a lot of people. The research shows that Competitions or Prize Draws are still interesting to 31% of consumers. So if your target audience is likely to be "competition-fans" this is not a bad idea per se.
Once we change Prize Draw (generic) for A Chance to win a vacation (Specific) the interest is a bit less. The key learning here is not to give generic prizes from here on, but rather pick the right prize(s). A prize that excites but still has a tie into your brand and audience.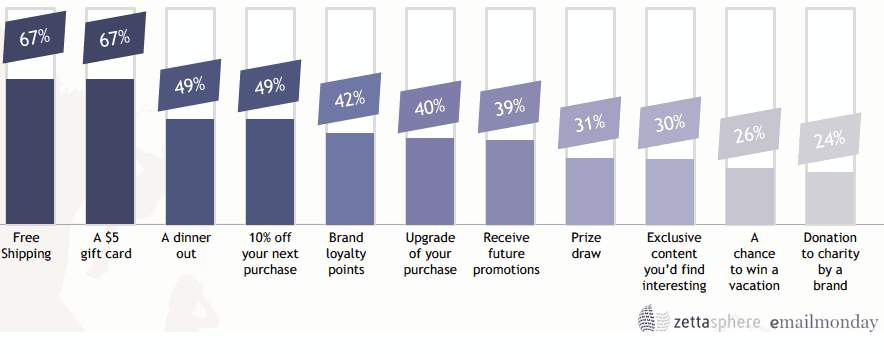 Interestingly a $5 reward gift card could capture more subscribers than 10% discount. If your average order value is over $50 this might mean not only do get more subscribers but it costs you less.
Conclusion
As you can see, you can use any of the steps above to quickly boost the efficiency of your blog. Please keep in mind that change will likely not happen overnight. In today's overly crowded online marketplace, you must create an editorial schedule that will outshine your competitors. Even if you don't see immediate results, maintain your analytic benchmarks and explore your gains and losses at 3 months, 6 months, and a year.
That being said, by implementing the changes described above, you are ready to begin bringing your blog to life. You can create a compelling voice and image for your website that will provide direct benefits from active readers and improve your SEO, improved credibility, and consumer trust. In many ways, these three benefits are far more valuable over the long-term than any short boosts that random consumer attention may have led to.
Do you have any questions about the strategies outlined in this blog? If so, you can learn more by reviewing the other material published on our website on this topic.
No matter what specific plans you have, we strongly believe that a refined blog and social presence is critical and non-negotiable.
<<Manage your sales leads and track your pipeline like a boss with EngageBay's lead management software