Every business relies on lead acquisition to ensure consistent growth. However, B2B lead generation still remains one of the biggest challenges for marketers and businesses.
Your sales and marketing teams can spend a lot of time on crafting strategies for B2B lead generation, but if you don't optimize that process, then you're pretty much dead in the water.
B2B sales leads, in particular, can be tricky to acquire.
There are several ways to go about generating sales leads. But since those require a lot of time and effort, your sales funnel will probably remain empty.
In today's blog, we'll give you the lowdown on the top techniques you can use to generate B2B sales leads for your business.
What is a B2B Sales Lead?
The video here gives a rundown of what B2B lead generation entails.
In the sales and marketing context, a lead is any client or customer who has shown an interest in your business.
You can acquire leads through a number of different sources, and the source of your lead determines how you convert that lead into a paying customer.
A B2B sales lead, in specific, is a business that has shown an interest in your product or service. Generally, B2B sales leads are sourced from your sales agents.
When working with a B2B sales lead, you're targeting a person or a company who could become a customer of yours. They're aware of what your company sells and they've shown an interest.
17 Proven Ways To Generate B2B Sales Leads
Let's get to the list of proven, effective ideas that can help you get started on your B2B lead generation strategy.
1. Make Many Landing Pages
Landing pages are an incredibly useful sales tactic for generating new B2B leads. They enable you to direct website visitors to a specific page and capture leads.
Since you can build several landing pages targeted towards a B2B sales audience, your chances of generating sales-qualified leads are incredibly high.
Whether you're the type of company that favors the homepage-as-landing-page technique or you make individual landing pages for all your products/services, make sure you have many landing pages so you can direct every sales lead to the most relevant one.
2. Use Inside Sales
The pandemic has shifted the dynamics in a lot of industries, sales included. The evolution of remote working and technology has made inside sales a very popular sales model.
Inside sales is the process of prospecting and nurturing leads remotely. It's a means of reaching out to potential customers via email and phone calls.
You may also hear of inside sales referred to as virtual sales or remote sales.
When we say phone calls, that very often means you're cold calling your customers. You might warm call them, too.
B2B sales resource Sales Hacker says longer cold calls are especially effective. Those salespeople whose calls last six minutes or less are more likely to get the lead to schedule a meeting.
For a cold call to be the most successful, you have to master the talk-to-listen ratio. You should be talking about 55% of the time but listening 45%. That's about an even split.
As for warm calling, not only is it a lot easier to do, but it has a higher conversion rate, too.
Read also: What is Sales Velocity and How Do You Measure this Metric?
3. Use Email Marketing
Email marketing is still alive and well. With many businesses turning remote, emails are where your customers and clients are and that's where you can reach them easily.
In fact, email marketing campaigns have a high engagement rate and can be used to build deeper relationships with potential leads.
Here are some other tips for B2B sales email marketing success:
The

subject lines

of these sales emails should be more focused on value or urgency. You may ask questions, include stats or numbers, or use other captivating subject line tactics.

Make sure your emails feel personalized. Include the recipient's name in the subject line if you have their details.

Watch the length of your email. This is especially true if you're contacting a lead for the first time. The shorter and more concise your email, the more skimmable it is. You could get higher click-through rates this way.

Make sure you implore the sales lead

to do something. Maybe that's opting in, perhaps it's scheduling a consultation, or it's even giving you a call. Spell the steps out clearly for the lead.

Don't be afraid to follow up if you don't hear back.
4. Host or Attend a Conference or Tradeshow
If your company has the means, then host your very own conference or tradeshow. This is another top-tier means of generating B2B sales, so it's certainly worth doing.
Of course, not every company is financially able to put on their own trade shows, expos, or conferences. If that's the case for you, then you want to make sure you're attending as many of these shows as you can.
Here are some tips for successful B2B lead generation at tradeshows:
Don't just stay at your booth all day waiting for people to come to you. Walk the floor, shake hands, and talk to people.

Have business cards ready to exchange that have your email address on them.

You cannot rely on leads emailing you. Whether it's a signup sheet or something else, you want a lead's email address and/or phone number. Strike up conversations and get contact details.

Follow up with leads who have shown interest in your business. Time is of the essence. Leads forget who they met if they're shaking a lot of hands and attending an expo for several days. Make sure you stay fresh in their minds.
5. Host a Webinar
At least a couple of times a year, your company should aim to host its own webinar. Not only can you bring in revenue from doing so, but you can generate B2B leads, too.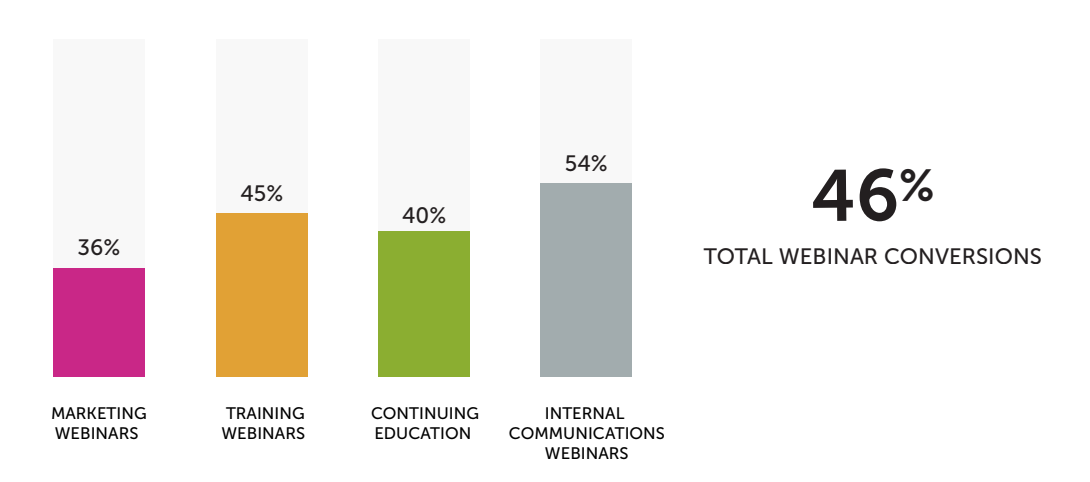 If you've never hosted your own webinar before, the idea can be daunting.
You may have a lot of questions, like how long should your webinar be? What are the best days for a webinar? How many people should you expect to attend? Most webinars shouldn't be super long.
Try to keep your webinar around 30 minutes since many industries follow that rule.
You can also consider partnering with non-competing brands or businesses to host a joint webinar. Not only will you be able to increase your audience list, but you can also reach out to new leads and prospects at no additional cost.
Joint webinars enable you to pool your resources and get access to new targeted leads for your business.
Read also: Conversational Marketing and How it Can Help Convert
6. Leverage Your Referral Program
Do you have a referral program? If not, you should definitely get one!
By letting your current customers refer leads to you, you have a much better chance of getting high-quality leads for your efforts.
If you can get a consistent referral program going, you could see an influx of 3.5 referrals per lead. The more customers you have, the more referrals you get!
Just make sure you reward your customers for referring their friends, family, coworkers, and associates.
7. Use Search Marketing
Search marketing or search engine marketing (SEM) boosts your site to the top of search engine results pages … by paying for it. It's different from search engine optimization or SEO, as that's unpaid.
While we could write a whole different article on SEM, here's a brief overview of the components you need for a successful SEM campaign that will drive B2B sales leads:
Keyword research

based on what your target audience is searching for

Account structure, where you group together keywords to boost click-through rates

Ad auction, where you bid your ad on targeted keywords at a per-click cost

Winning the auction and getting your ad placed online
8. Write High-Quality Content
Content marketing is typically relegated to marketers, but it also comes in handy for drawing in new B2B sales leads.
Don't limit yourself solely to blog posts. There's tons of other content your sales-based audience would probably be interested in.
Whether you focus on eNewsletters, website articles (which are different from blogs), case studies, white papers, or infographics, it pays to create high-quality content that can resonate with potential clients.
9. Try Social Media
Social media is one of the least effective means of generating B2B sales leads.
That doesn't mean you should disregard Twitter, Pinterest, Google+, Facebook, LinkedIn, and the like entirely. Just know that it's harder to achieve B2B sales goals on social media.
Hard doesn't mean impossible.
Social media can aid you in search marketing and content marketing. Your company also absolutely needs a social media presence whether you use it for B2B sales lead generation or not.
If a lead stumbles upon your company's site and sees no social links, they'll probably move on to the competition.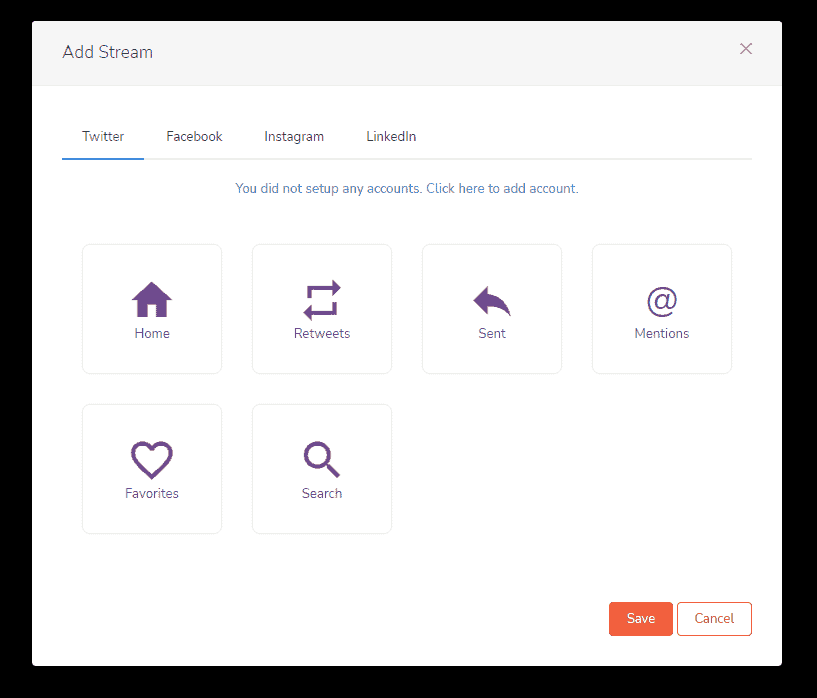 10. Use Automation Tools
You only have so many hours in the day, and your B2B sale doesn't come easy. How do you keep up with the seemingly endless sales cycle when you can't be at the office 24/7?
Automation tools in the areas of sales and marketing can be your best friend. Marketing automation can schedule appointments for you, send emails (including follow-ups), post to social media and your blog, and sort your contacts list.
This approach doesn't have to be quite as hands-off as you would think. You can create automation workflows that respond according to customer behavior.
For instance, once you segment a lead, you can make an automation workflow that sends the lead a tailored, targeted email.
Being able to offload menial but crucial tasks will buy you back so much time. You can then use that time for more productive sales prospecting.
11. Add Chatbots to Your Website
In the same vein as using automation is implementing a chatbot to your website. The bot is like your 24/7 employee who can be there for your leads and customers when you cannot.
When a lead or customer has a question or concern and they can't reach your staff because it's after-hours, the chatbot can help them.
If the chatbot cannot provide the lead with the information they seek, the bot will recommend a phone number the lead can call for more info.
In today's instant gratification society, chatbots allow you to keep up with customer demands while you take some much-needed time off from the job.
Chatbots also ensure that you have a seamless interaction with your prospective sales leads. Implementing chatbot software in your B2B lead generation strategy can help you optimize your sales process and reduce the burden on the sales team.
Read more: What Is a Chatbot and How to Use One for Sales and Marketing
12. Complement Organic Search Efforts with Paid Ads
Augmenting your advertising campaign with paid PPC ads will create a continuous flux of leads for as long as your ad appears online.
According to stats from marketing resource Blue Corona, Google click-through rates increase by as much as 11.38% from paid ads.
That may not sound like much, but with the average click-through rate still about 2%, you're getting more than twice the clicks.
Paid advertising once included only text ads, but today, your options are nearly endless.
You can use video and reel ads to hook your target audience and increase interest.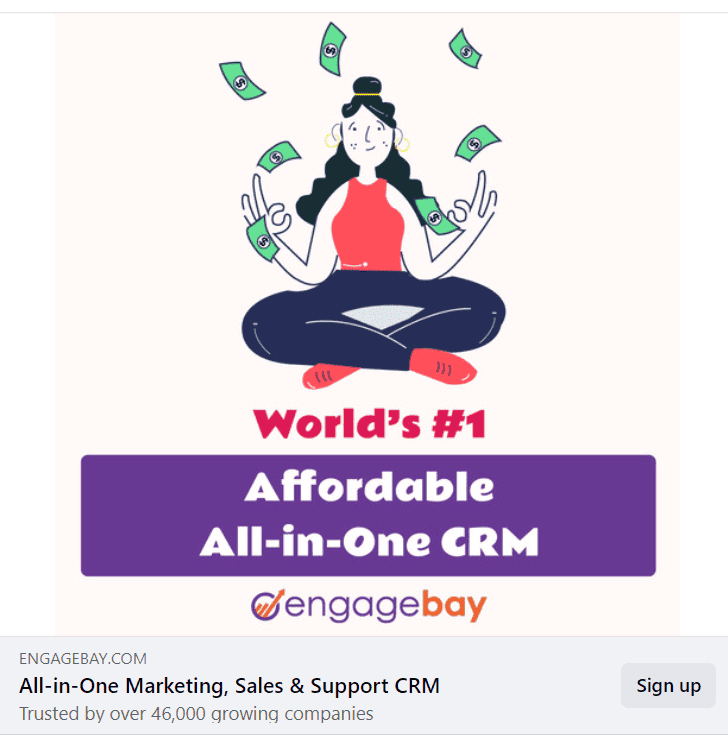 13. Use Facebook Lead Generation Forms
Facebook is a platform you can use for your paid advertising, but don't skip its Facebook lead generation forms either. Facebook refers to these forms as Instant Forms.
Instant Forms work as any B2B lead generation form does. The site visitor is asked to share their first and last name, an email address, and other relevant contact information.
What makes Facebook's lead generation forms different is the usage of Facebook pixel.
You can embed Facebook pixel into your website to see which leads are converting from your Facebook Instant Forms. This can help you in your lead scoring too.
Read also: 9 Proven B2B Email Marketing Best Practices for Beginners
14. Publish eBooks and Whitepapers
Establishing your company as an authority in your industry through the publication of eBooks and whitepapers is another great yet underutilized technique for getting more B2B sales leads.
That said, you can't write about anything and everything. Just as you do when you're creating an editorial calendar for your blog, you need to review what the competition's doing and delve deep into content research to find a topic.
Make sure that the content you're adding to the world provides value as well.
You then have several means of generating leads through your whitepapers and eBooks. If these documents are high-quality, they will be shared across the Internet. This goes especially for whitepapers.
When a lot of people start reading your whitepapers and eBooks, you can use them as lead magnets to build your email lists.
Source: Foundation
15. Send Newsletters
This tip ties back to our earlier advice of leveraging email marketing.
Newsletters can strip back the curtain, giving interested leads more information about how your company is and what you do.
You can also introduce new products and services in your newsletter, whetting the collective appetite of your leads.
Above all else, a newsletter nurtures and engages with your leads, developing a professional rapport that could encourage a conversion.
16. Be Active On Social Communities
The best part about using online social forums like Reddit or Quora is that you already have a target audience that is seeking solutions your business may provide.
Another benefit is that you can grow a network of supporters, who may be inclined to become qualified sales leads.
Answering questions on social media is a long-term strategy, though. You won't see the results right away but you will be able to build a brand identity and authority over time.
Read also: Upselling Techniques: 10 Expert Secrets to Skyrocket Your Sales Performance
17. Offer Downloadable Content
This is a slightly broad topic. Downloadable content can refer to any resource — text, video, presentation, etc. — that is free for leads to download and use.
You can offer short-form guides and help books in exchange for an email address. It'll help you build an audience list, and keep in touch with prospects by sending them regular updates.
Downloadable videos of webinars or tutorials are a big hit — especially in the tech industry.
For B2B sales leads specifically, offering free templates is the best method of B2B lead generation. Customers love having a starting point when they're experimenting with a product or service; templates can work as a great sales and marketing tactic.
Since you're already familiar with your target audience and their needs, you can create targeted templates that are built around solving their particular problems.
Read also: 11 Small Business Marketing Tips for a Conversion Boost
Conclusion
B2B lead generation can be challenging but it doesn't have to hinder other sales processes.
The tips in this blog should help you accomplish your goal of generating lots of B2B sales leads. These ideas should be used in tandem with one another for the best results.
All of these tactics are great to implement if your leads are coming in a trickle instead of a deluge right now.
If you're interested in knowing more about lead management, check out this guide.
If you want to know how EngageBay can help you in B2B lead generation, just sign up for free and we'll get in touch with you!