Another day, another email marketing tool. Businesses rely on email marketing to build their brand and grow a loyal audience base. The tool used is critical for business success and growth.
There are plenty of marketing systems that can help with building email campaigns and attracting customers.

You want to make a solid decision that will serve your small business well for the year ahead, maybe even the next several years.
It's not always easy trying to find the right tool; however, in this blog post, we'll be taking an in-depth look at Constant Contact vs Mailchimp – two of the biggest players in the email marketing service niche. Keep reading for a detailed comparison of Constant Contact and Mailchimp.
Constant Contact vs Mailchimp – Overview
Constant Contact is a pretty popular tool – it's been around since 1995 and has made a name for itself as a simple, intuitive email marketing tool. As an email marketing software, Constant Contact helps businesses in areas like social marketing, website development, eCommerce, and email.
Mailchimp started in 2001, and although it's more popularly known for its email marketing capabilities, the platform has evolved to offer more advanced features such as automation, landing pages, and social media management.
Constant Contact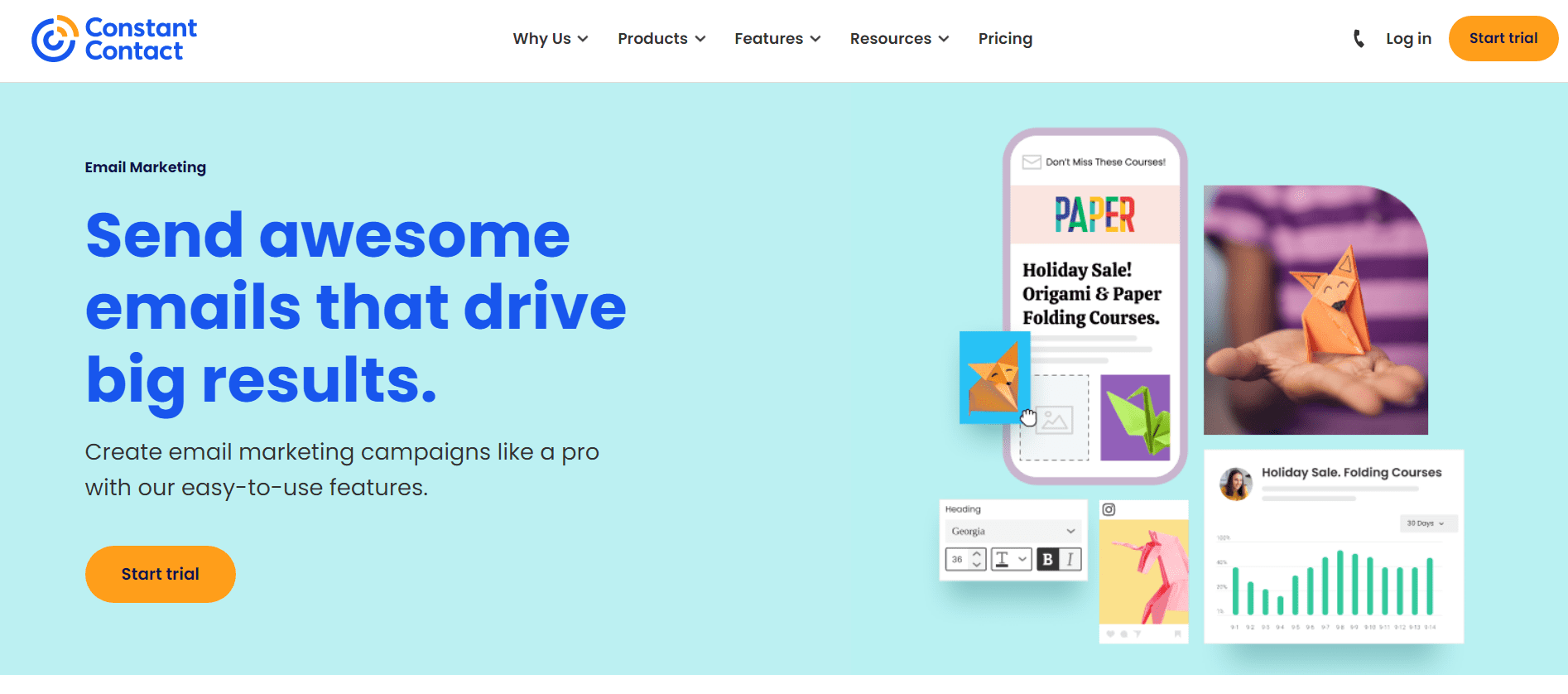 Features
Here is a closer look at Constant Contact's email marketing features:
Social Media Marketing: Constant Contact allows you to connect your social media profiles and schedule your posts directly from the platform. You can also create Instagram & Facebook ads, build polls, and monitor your brand presence across channels.
Mobile Marketing: Constant Contact also offers an app that helps track contact lists, monitor progress, and create emails on the go.
Email marketing automation: Personalize your emails, send them to targeted segments, and schedule when your communications will go out with Constant Contact's automation. Constant Contact also offers a library of ready-made templates that are easy to use and mobile-friendly.
Tracking Tools: You can keep track of open rates, subscriber count, and email bounces with the platform's tracking tools. Analytics can also be segmented for portions of your audience.
List Management: Import your contacts list into Constant Contact from Salesforce, Outlook, or Excel as well as through social media or your website.
eCommerce Email Marketing: Continue growing the audience for your online store with email automation, segmentation, and other tools for audience nurturing and engagement.
Integrations
Constant Contact offers several integrations that connect with different apps, depending on your needs. A few of the integrations offered are:
Eventbrite
Shopify
WordPress
Quickbooks
Vimeo
Salesforce
Office 365
Gmail
Facebook
BigCommerce
You can view the complete list of integrations here.
Customer Support
Constant Contact offers a pretty good customer service experience. It's easy to get in touch with their representatives through their website. You can also email the department you're trying to contact – which eliminates a lot of waiting time and unnecessary redirections.

They also have separate pages for the knowledge base and user community support for other generic queries.
Want to find a Constant Contact competitor that's better suited to your needs? Check out our article on the top Constant Contact competitors.
Read also: What is Constant Contact? Features, Pricing, Reviews, and Alternatives
Pricing
Constant Contact has two pricing plans: Core and Plus. The pricing structure is based on the number of contacts. For up to 500 contacts, the Core plan starts at $9.99 per month. The Plus plan starts at $45 per month, for up to 500 contacts. If you have up to 25,000 contacts, it'll be $270 a month.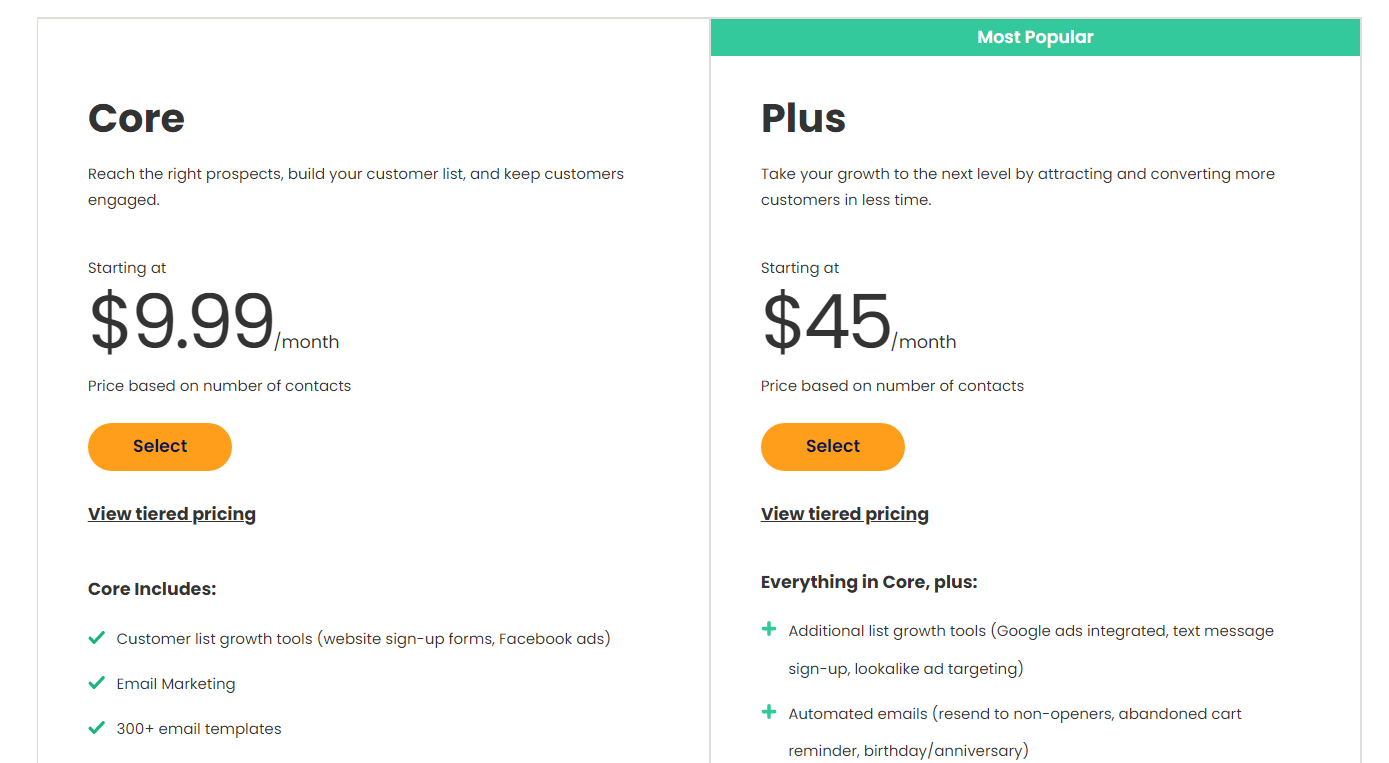 Both plans include features like:
Phone support, chat support, and learning resources
List segmentation
Marketing calendar
Sign-up forms
Integrations
Social post monitoring and inbox
Contact management
Contact list importing
Welcome email builder and list builder
A/B testing
Automated email re-sending
Reporting and tracking
Custom templates
Overall, the Constant Contact package can't be called impressive. In fact, people have had bad experiences with Constant Contact's customer service, and they're not happy about its pricing either: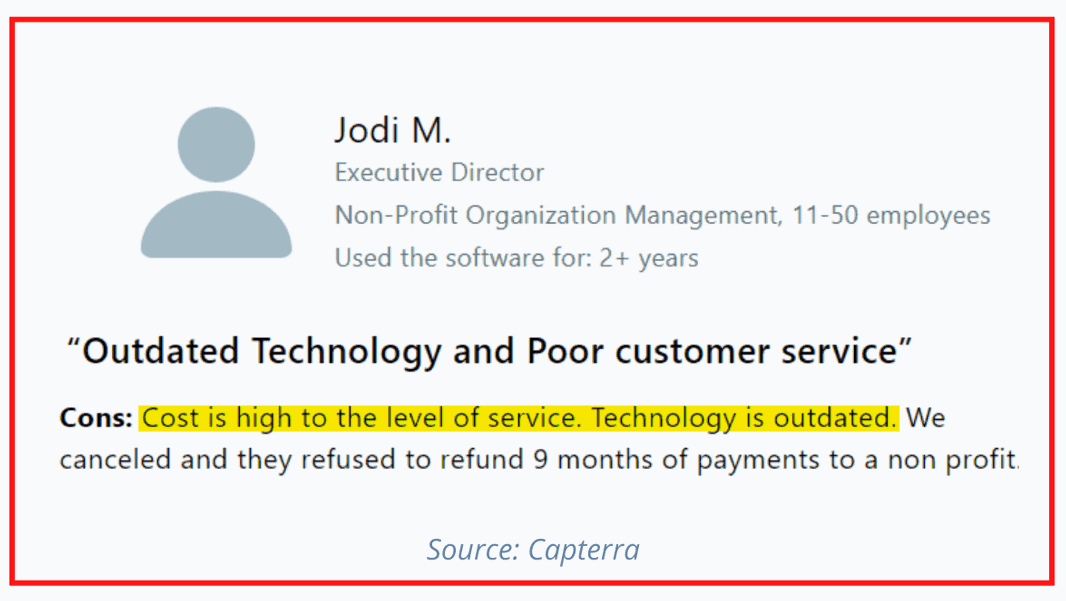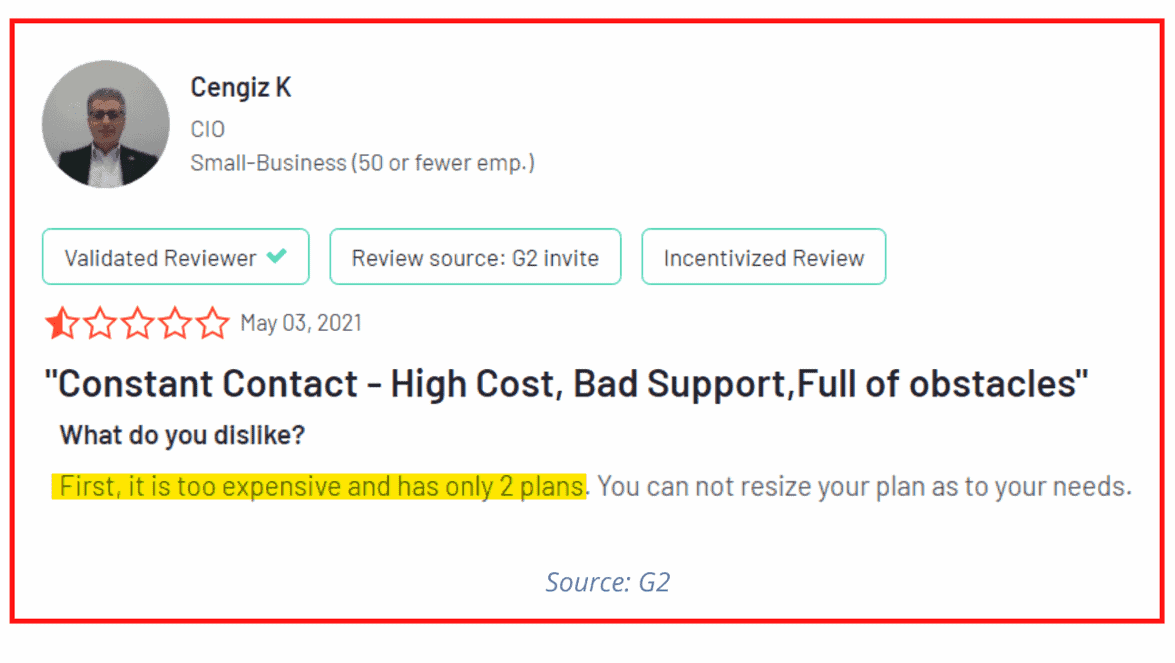 Read also: Constant Contact Competitors: Features, Pricing, Pros and Cons [Tables]
Mailchimp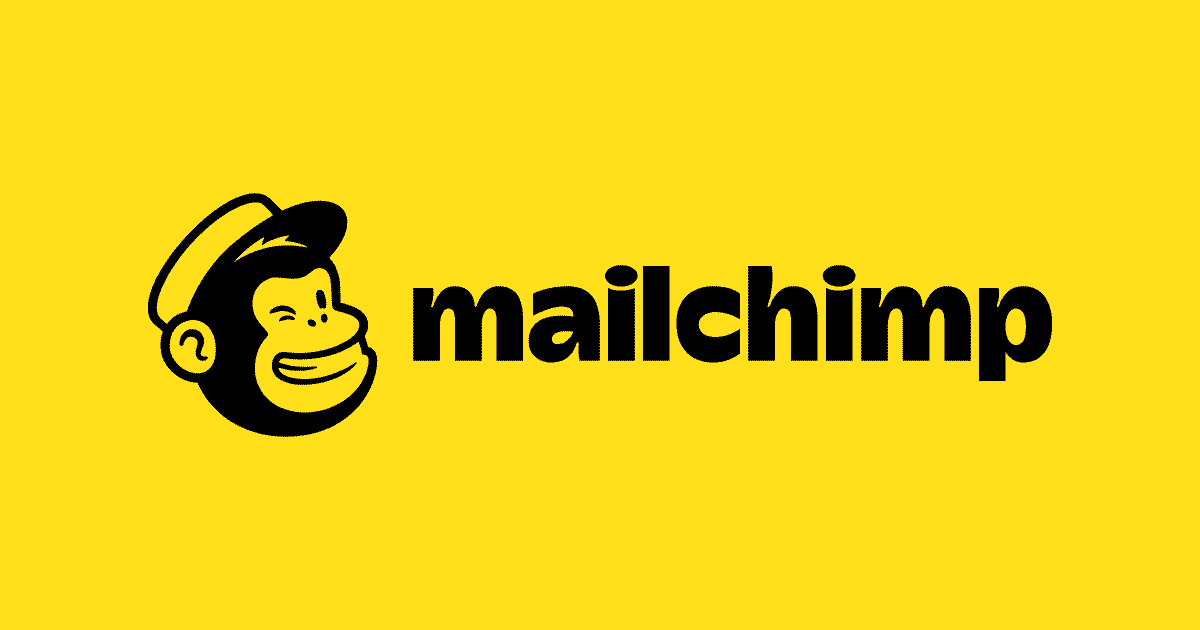 Mailchimp Features
Since Mailchimp is an email marketing-oriented platform, a lot of its features are geared toward offering the best way to create email campaigns.
Transactional emails: Mailchimp's transactional emails include signup confirmations and password recovery emails that your customers will come to expect from your small business. It also provide some ways to recover deleted emails.
Social email sharing: Spread your emails further by using social sharing on platforms like Twitter, Instagram, and Facebook. Mailchimp's email builder lets you craft emails per social site.
Mobile app: Use Mailchimp's email templates even if you have to travel for work with their mobile app. You can also send, draft, and review email success through the app.
eCommerce emails: If you have an online-based store, Mailchimp lets you sync your store to their platform to send more targeted promotional emails to leads and customers alike.
Google Workspace email address: Set up your own pro domain name through Mailchimp using Google Workspace. That makes it easier to sync with other Google services collaboratively such as Google Slides, Sheets, and Drive.
Analytics: Mailchimp's reports present data such as segmented audience groups, email open rates, email click-through rates, and more.
Automation: Select from basic-level automation or more advanced workflows that suit your audience.
Dynamic content: You can personalize individual content blocks within emails for more targeted messages to audience segments.
Landing pages: Create dynamic, mobile-friendly landing pages that encourage new leads and sign-ups.
You can find the full list of features here.
Integrations
Mailchimp offers integration with apps across various web services that can help you reach more customers, drive sales, and get the most out of your marketing campaigns.

A few of the popular integrations are:
QuickBooks
Shopify
Stripe
Squarespace Commerce
LiveChat
SimpleTexting
Zendesk Activity
WordPress
Firebase
Customer Support
When it comes to Constant Contact vs Mailchimp – Mailchimp doesn't offer as many customer support channels. They offer a very detailed knowledge base with resources and product guides that range from giving you a demo of the platform to common problems faced by the users.

The community forum also has various tips from the users of Mailchimp on how best to use the product's features. You can contact customer support by phone, but only if you're a paid user.
Otherwise, you can fill out a contact form and they'll get in touch with you. But, for the most part, they encourage users to self-diagnose and solve any issues themselves.
If the level of customer support is a big factor for your business, then we can't possibly recommend Mailchimp. Just look at one of the (many such) customer reviews. Ouch!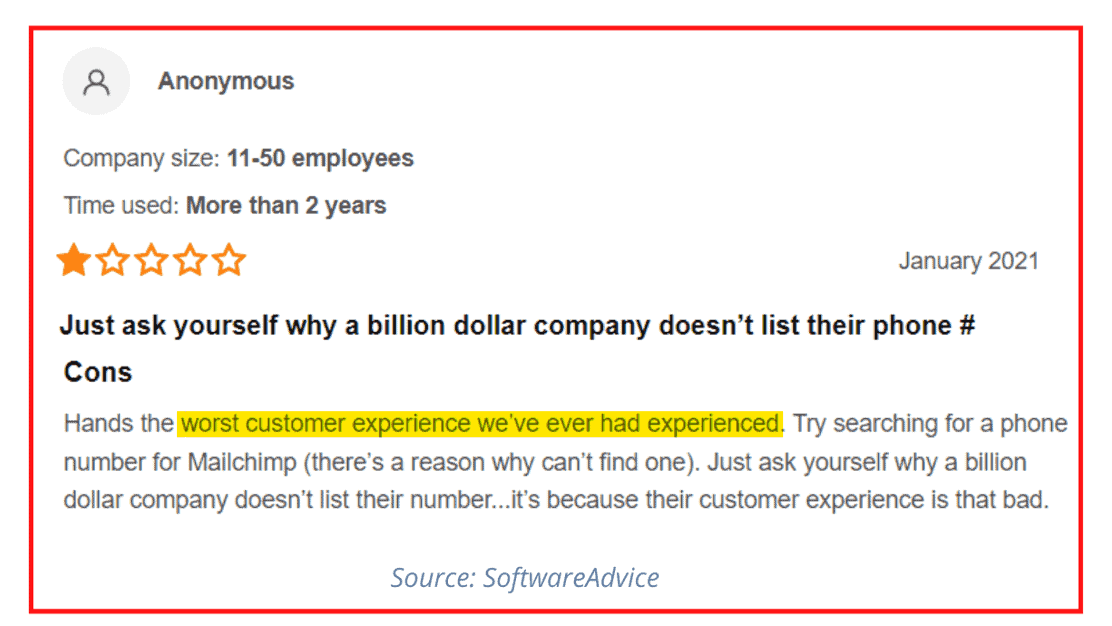 Pricing
Mailchimp divides its many services into four pricing plans: Free, Essentials, Standard, and Premium. The pricing plans depend on the size of your contact list – which is why Mailchimp can get expensive as your email list grows.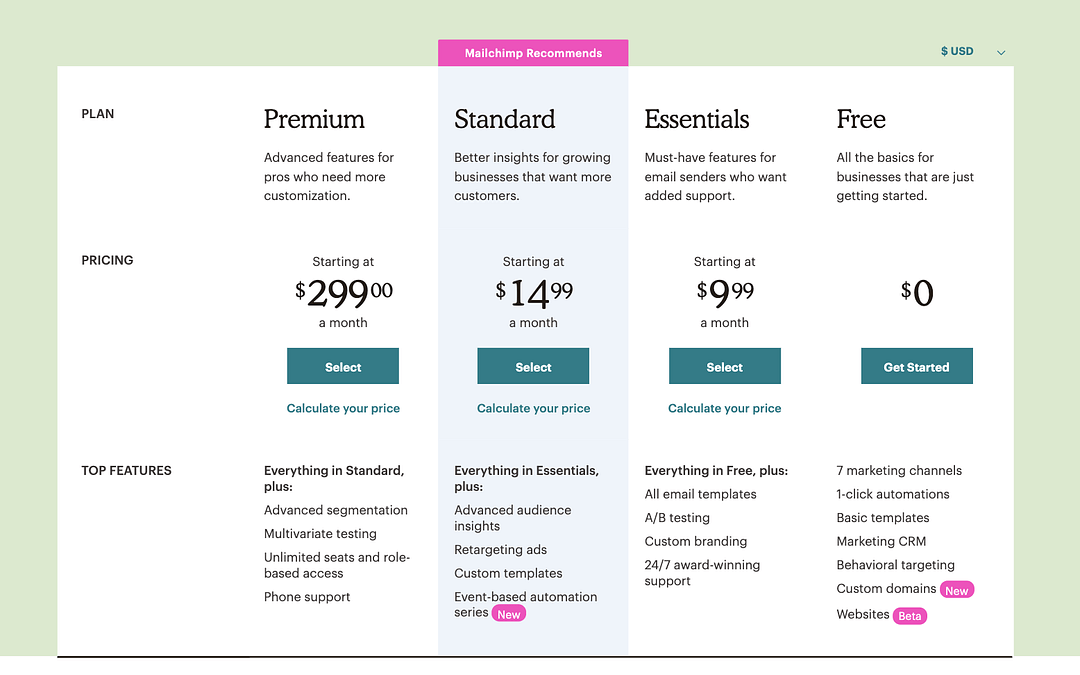 The Free plan at $0 includes these features:
Email support for 30 days
Marketing Tips
Marketing Glossary
Knowledge base
Integrations
Subject Line Helper
Next Best Action
Personalized product recommendations
Basic reports
Classic automation builder
Single-step automation
Marketing calendar
Social posting
Email
Free Mailchimp domain
Basic templates
Mailchimp Mobile App
Contact profiles
Tags
Basic segmentation
The Essentials plan starts at $9.99 a month for 500 contacts. The Standard plan starts at $14.99 a month, and the Premium plan costs you $299 a month. If you have up to 25,000 contacts, it'll be $430 or so a month.
For the paid plans you get access to advanced features such as:
24/7 chat and email support
A/B testing
Pre-built templates
Send time optimization
Dynamic content
Social post scheduling
Behavior-based automation
Phone support
Multivariate testing
Comparative reporting
Advanced segmentation
Looking for a more flexible solution to Mailchimp? Our article on the top Mailchimp alternatives will help you find the perfect fit.
Read also: Mailchimp vs Drip: Which Is the Best Email Marketing Platform?
EngageBay – A Worthy Alternative to Constant Contact and Mailchimp
Now that we've broken down the basics of Constant Contact vs Mailchimp – you've found a tool that works for your business. But, if you're still looking for an alternative, you can consider EngageBay.
EngageBay was built solely to help small businesses and startups with their marketing, sales, and customer support needs. The all-in-one software offers companies all the tools and resources they need to build their business.
Alternatively, customers can also opt for individual tools such as Marketing Bay, Sales Bay, and Customer Service Bay.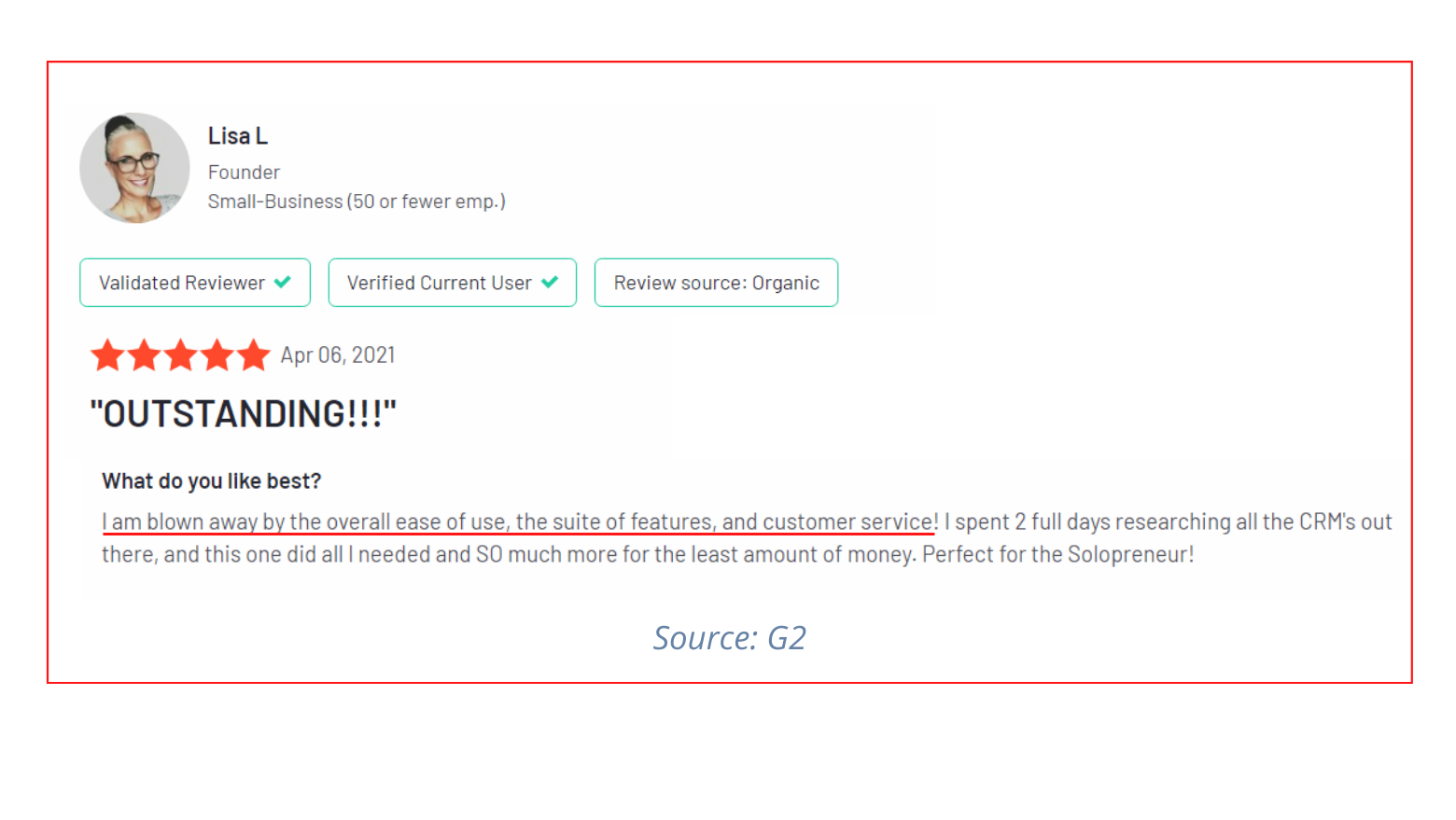 Features
Here's what's included in EngageBay's Marketing Bay:
Customer journey data: When a new lead or customer enters the sales funnel, you'll never miss it with EngageBay's detailed customer journeys. Build customer insights through Marketing Bay features and understand your customers even better.
Email templates: EngageBay's rich drag-and-drop email templates are ready to go right out of the gate so you can move on to sending emails faster. The templates are even editable so you can put your own unique digital stamp on all your correspondence.
Email marketing campaign management: Create emails, automatically send them, and then review all your successes as they come in through EngageBay's platform. Your email marketing campaigns will be more effortless.
Email automation: We all can't sit at our desks 24/7 sending emails. EngageBay's easy-to-use automation lets you launch email sequences that follow your automation rules. From welcome emails to follow-ups and everything in between, your emails reach your customers at the right point in their journeys.
List segmentation: You select the filters that segment your audience, such as source, date, country, buyer behavior, and more. Add tags to access your segmentation rules again in the future!
Read also: MailerLite vs Mailchimp and Other Email Tools
Integrations
EngageBay offers integration with various web services across sales, marketing, and customer service tools. As we've done already, we'll cherry-pick some of the top ones:
Pabbly
JotForm
LinkedIn
reCAPTCHA
DocuSign
Twilio
JustCall
QuickBooks
Stripe
Amazon Web Services
Shopify
SendGrid
Zapier
Customer Support
EngageBay makes contacting customer support and/or troubleshooting common problems super simple. Their support page has links to webinars, guides, articles, and product videos that make it easy to understand the product and its uses.
You can also reach out to the support team using phone, email, or live chatbot.
Pricing
As with Mailchimp, EngageBay offers four pricing plans: Select from one of four pricing plans as an EngageBay subscriber: Free, Basic, Growth, and Pro.
The Free plan is free forever for up to 500 contacts and 1,000 branded emails. Other features include:
Chat and email support
Email sequences
Email broadcasting
Desktop notifications
Reporting dashboard
Integrations
Social suite
Tag management
Email template builder
Email templates
Predictive lead scoring
Segmentation
Lists
If paid monthly, the Basic plan starts at $12.99 per user/month; the Growth plan costs $34.99 per user/month; and, the Pro plan costs $69.99 per month, for up to 30,000 contacts. The paid plans give you access to advanced features such as:
SMS marketing
Landing page optimization tools
A/B testing
Marketing automation
Custom domains
Web analytics
SSO
Read also: Constant Contact Pricing 101: Plans, User Reviews, and Comparison
Wrap Up
So now that you've looked at two major players and an alternative one for your consideration – how do you decide which is the winner? Obviously, different businesses have different needs and one tool may serve your purpose better.
To help make your choice easy between Constant Contact vs Mailchimp and EngageBay, let's go over it factor by factor.
Features
Constant Contact has a lot of them, but not if you want a targeted email campaign, it falls short a bit. Mailchimp offers you better features, but at a higher cost. EngageBay is a better choice, especially when you consider pricing.
Integrations
All three platforms offer several integrations and they're all evenly matched with each other.
Pricing
Constant Contact doesn't offer many pricing plans; since there are only two, it can lead to you overpaying for a plan when you only want one or two features.

Mailchimp has four pricing plans, but they are pretty pricey for the limited features offered.

The platform also has a pay-as-you-go plan but that isn't feasible in the long term. EngageBay is the most economical choice out of the three: four pricing plans, price-matched features, and tons of customization options.
Customer Support
Constant Contact and EngageBay offer better customer service overall, whereas Mailchimp falls short on this front.
When you compare Constant Contact vs Mailchimp, you can see that each of them clearly has its own features that are worth paying for. However, choosing an email marketing tool is down to your preferences and priorities. You could always take each tool for a test run but that's time-consuming and unnecessary.
If customer support, deliverability rates, cost, and advanced reporting features are important to you, then you should consider signing up for EngageBay.