Creating a marketing workflow may seem like a daunting task but it will actually save you loads of time and money in the long run.
With a range of different activities – email marketing campaigns, advertising campaigns, and PR – marketers struggle to keep up with all of it at once. 
Creating an effective workflow is crucial to streamlining all that marketing entails, and building efficiency into business processes. 
The purpose is to help your marketing team focus on more meaningful work rather than spending dozens of hours on mundane tasks that can easily be delegated to an intelligent digital assistant.
When setting up your marketing workflows, it's important to keep them simple, concise, and effective.
You'll find that with some good thinking and great tools, you can create a marketing strategy with little effort, and get remarkable results.
This blog post will explain marketing workflows in detail. We'll also share a step-by-step guide to build an efficient marketing workflow, and make a brief mention of five must-have marketing workflow tools.
What Is a Marketing Workflow? 
A marketing workflow can be defined as a series of steps that an organization follows to plan and execute a marketing campaign. 
These steps that need to be completed sequentially can be illustrated in a diagram or checklist.
Using a marketing workflow approach allows you to set an order for all your marketing efforts – understand what needs to be done, schedule deadlines, and assign marketing tasks to the right team members.
You can also measure the results of every marketing campaign.
EngageBay's drag and drop visual builder brings you the simplest way to design your marketing workflows with its intelligent, easy-to-use software.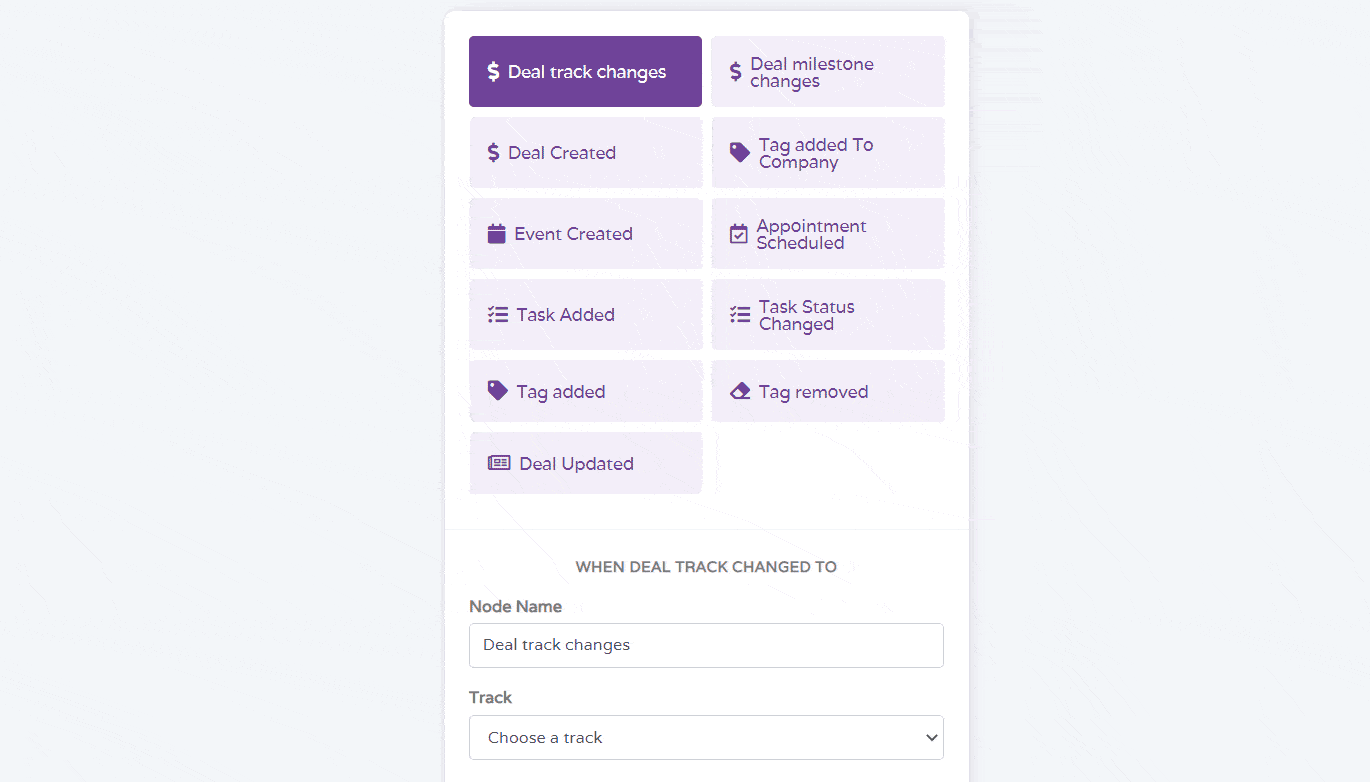 Read also: 9 Brand Awareness Strategy Ideas for 2021
Why Do You Need Marketing Workflows?
A common problem that marketing projects face is procrastination. The marketing team needs to keep their eyes on the prize and set realistic timeframes for what needs to be accomplished each day.
Another problem that marketing teams face is a lack of consistency in how they are measuring progress.
Marketing teams need to find a way to measure their progress and reflect on their successes at the end of every week so that they can see where they need to improve, or if what they're doing is working.
What's really lacking is a solid process that can help solve all such problems. Here's how building a workflow process for all your marketing campaigns can help your business: 
Clarity on Roles & Responsibilities
A lack of proper communication often leads to accountability issues. 
How often do you hear someone say, "Oh, I didn't know this was my responsibility." 
With a well-defined marketing flow chart, you can assign tasks to each individual, leaving no room for ambiguity when it comes to taking accountability for work done (or pending). 
Thus, it ensures that projects get done on time. 
Consistency in Execution
It's crucial to maintain a form of consistency in executing every type of project. This is essential if you don't want a task to fall through the cracks. 
In some cases, the skipped task can be minor and doesn't affect your business much.
But if you are to miss an important step, let's say forget to filter the contact lists before sending emails, it can prove to be a disaster. 
You might not be able to avoid mishaps every time, but you can minimize them by defining a workflow management process.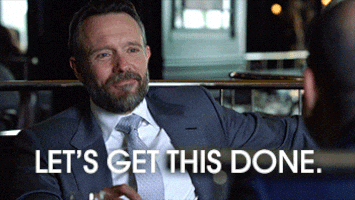 Related blog: 17 Marketing Automation Workflows for Amazing Results
Process Efficiency to Get More Work Done
When a task is not completed on time, we simply blame it on the loss of productivity or overload of work. 
But sometimes, it could just be an inefficient workflow. You would be surprised to see how many steps you can simply avoid while completing a certain task. 
Ask questions like: why is this particular step performed? 
Remove steps that don't add any value or unnecessarily consume time.
Most often, these steps are there due to traditional methods, and there's no practical reason to back them. 
However, once you simplify your processes and define them properly, you can get more done in less time. 
Master the art of high-performing marketing with the perfect strategies – check out our expert guide for all the details!
Complete Visibility of All Projects & Teams
Having a defined workflow process ensures that you get full visibility into what your team members are doing. 
Managers can see what their staff members are working on. It brings transparency and thereby improves communication. 
Most importantly, a shared marketing flow chart ensures that everyone stays in the loop and is accountable.
Easy Diagnosis of Problems
Breakdowns can happen anytime, even when you have a simple workflow in place.
However, when you have all your steps and processes defined clearly, it's easy to recognize the issues as they crop up. 
You can understand the core reason for the roadblocks, and modify your marketing processes accordingly. 
👉Looking for marketing automation workflows that really work? Explore 17 strategies for jaw-dropping results!
Popular Workflow Management Tools for Marketers
There are a plethora of marketing tools out there.
To keep it simple, we've shortlisted five workflow tools for marketing teams that can work wonders for the bottom line.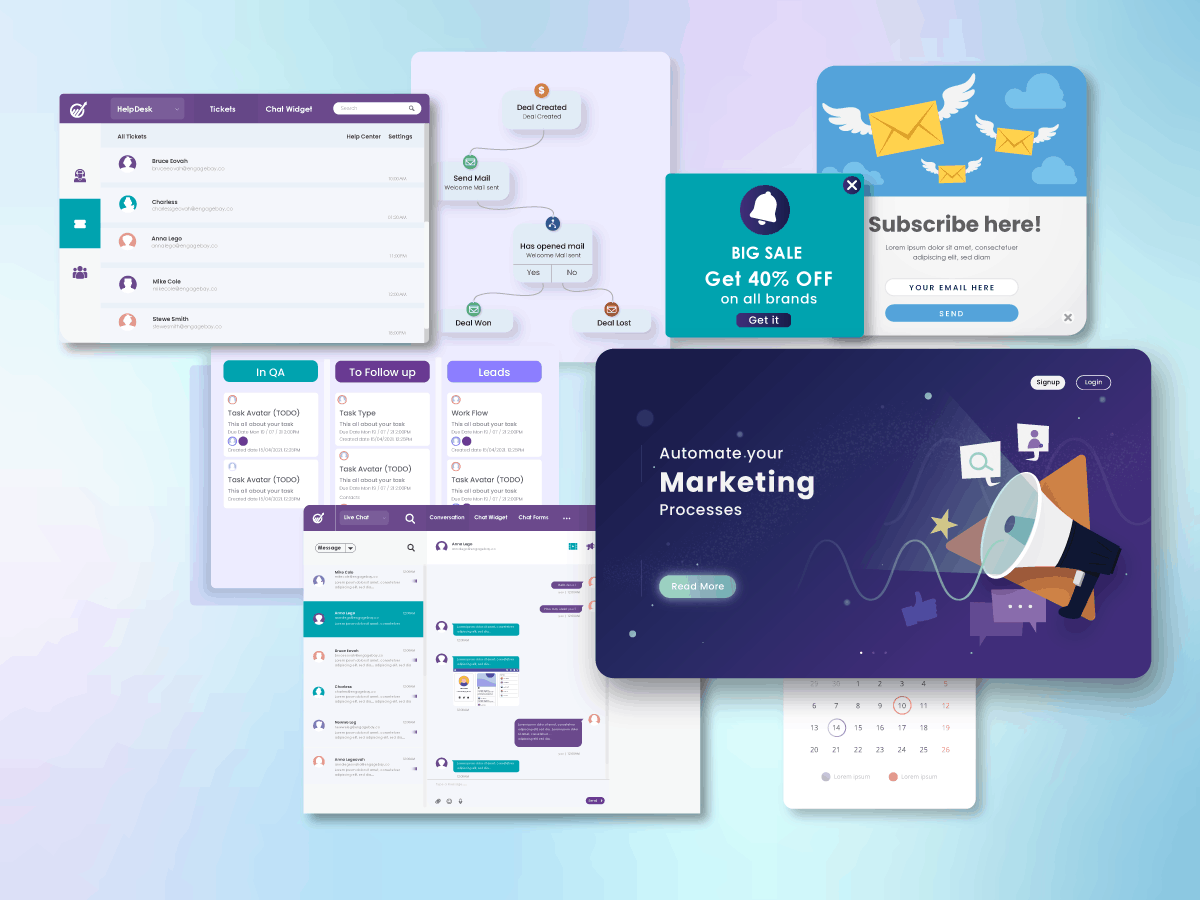 On top of the recommended workflow management tools list is our very own EngageBay. 
It offers a marketing automation suite that can streamline and automate all your marketing tasks and sales tasks. 
Designed for growing small and medium businesses, EngageBay lets you automate your email marketing campaigns to target leads and customers for higher conversion rates. You can also reach your leads and customers via SMS, website chats, and social channels, based on customer behavior and actions. 
With EngageBay, your entire marketing workflow can be automated. You also get powerful, up-to-date visual reports for all your marketing projects, and automation for assigning and monitoring marketing tasks. This way, your marketing teams always stay on top of their goals.
Pricing
EngageBay's marketing automation tool is free for up to 15 users with 500 contacts and 1,000 branded emails. 
If you want to increase your contact database, you can upgrade to its paid plan that starts at $7.79 per user per month and can go up to $29.99 per user per month. 
It offers a wide range of marketing workflow automation features,  including web analytics, social media tracking, custom metrics for marketing and sales reports, dozens of third-party integrations, built-in telephony, account-based marketing, and more.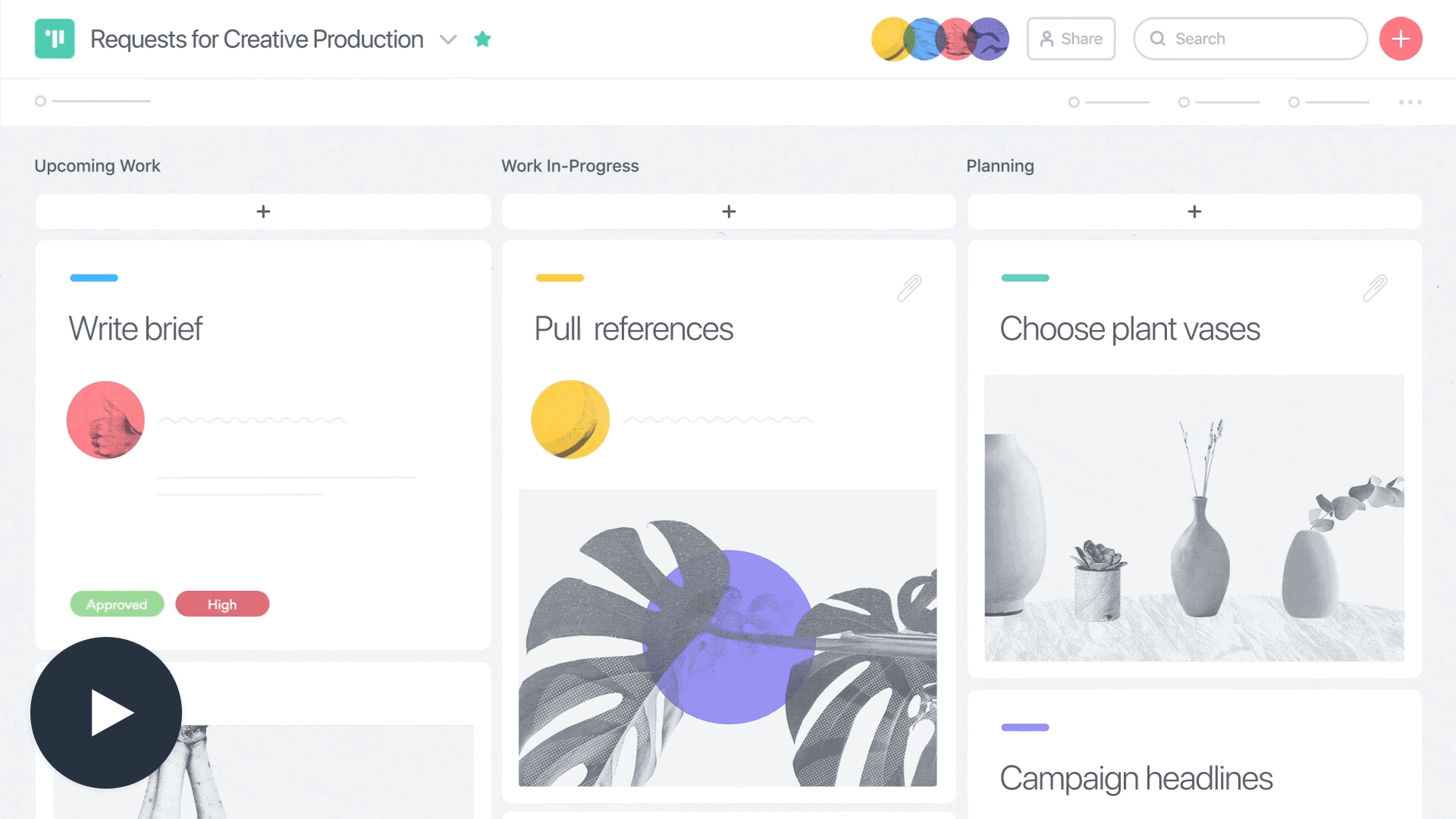 Next up is Asana that is well-known for its intuitive interface. 
Its feature-rich dashboard gives you a holistic view of all your marketing processes. 
You can find all your teams' work, including projects, goals, docs, and more, in one place. 
Besides, you can define each stage of your work management process and have it assigned to an individual.
This ensures that no tasks are left unscheduled or overlapped, keeping everything well organized. 
Pricing
This workflow management tool offers a free plan for an individual that allows you to create a basic workflow and integrate with 100+ apps.
It has two other paid plans: Premium ($10.99 per user per month) and Business ($24.99 per user per month) for teams and companies.
You can create automated workflows here too, and enjoy other advanced work management functionalities.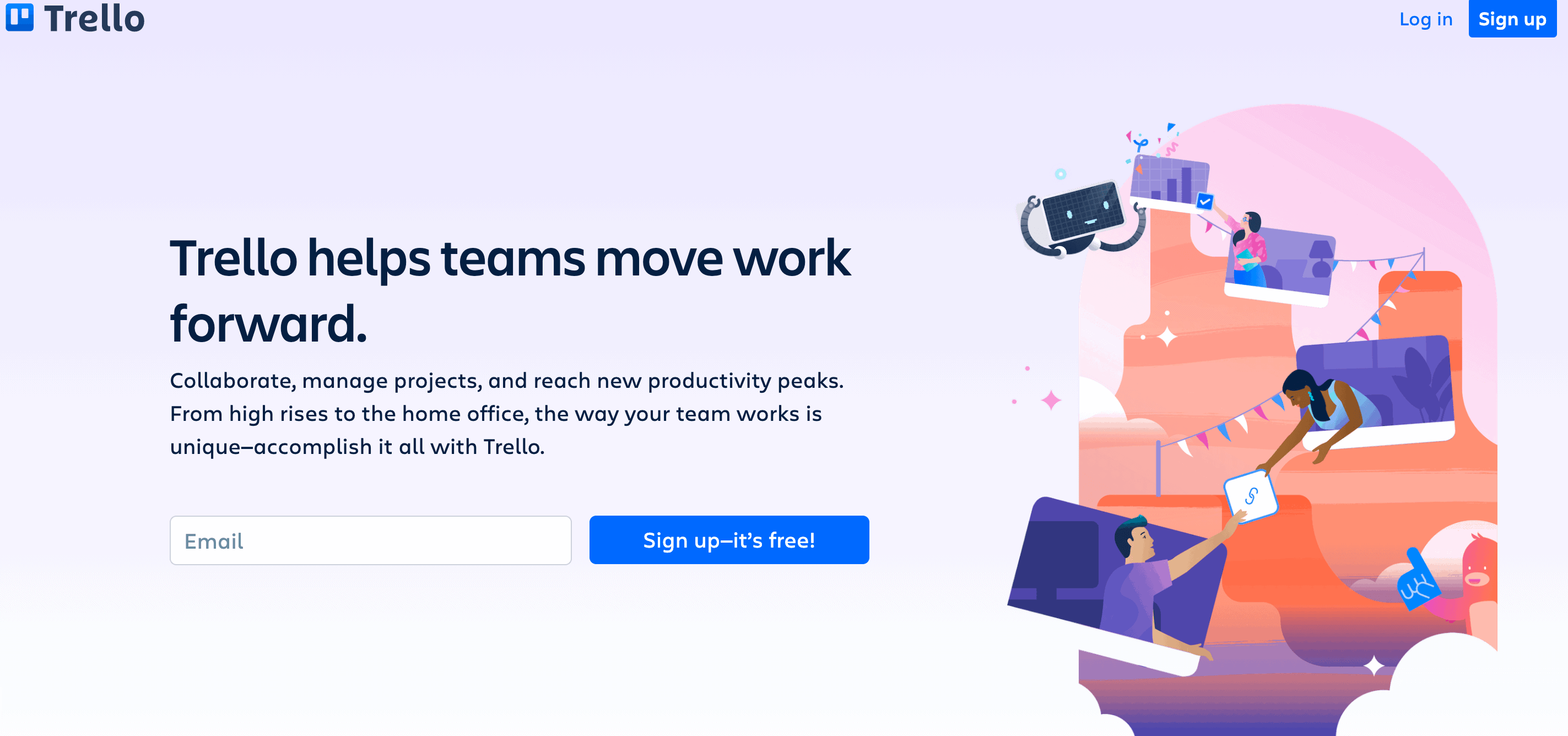 Trello is yet another powerful marketing workflow management tool used by over 1,00,000 teams worldwide, including Google, Squarespace, and more. 
Using Trello, businesses can easily set up workflows and customize them. 
Trello integrates with a lot of business apps, so your team need not stop using any popular software to begin designing workflows on Trello.
It gives you different angles to see your task board, allowing you and your team to have a holistic view of your workflows. 
Pricing
Trello's free plan is for individuals and teams looking to be more productive with up to 10 boards and unlimited activity logs.  
You can upgrade your plan to Business Class for $10 per user per month – best suited for teams needed to visualize work in a variety of ways. 
It is followed by an Enterprise plan available for $17.50 per user per month.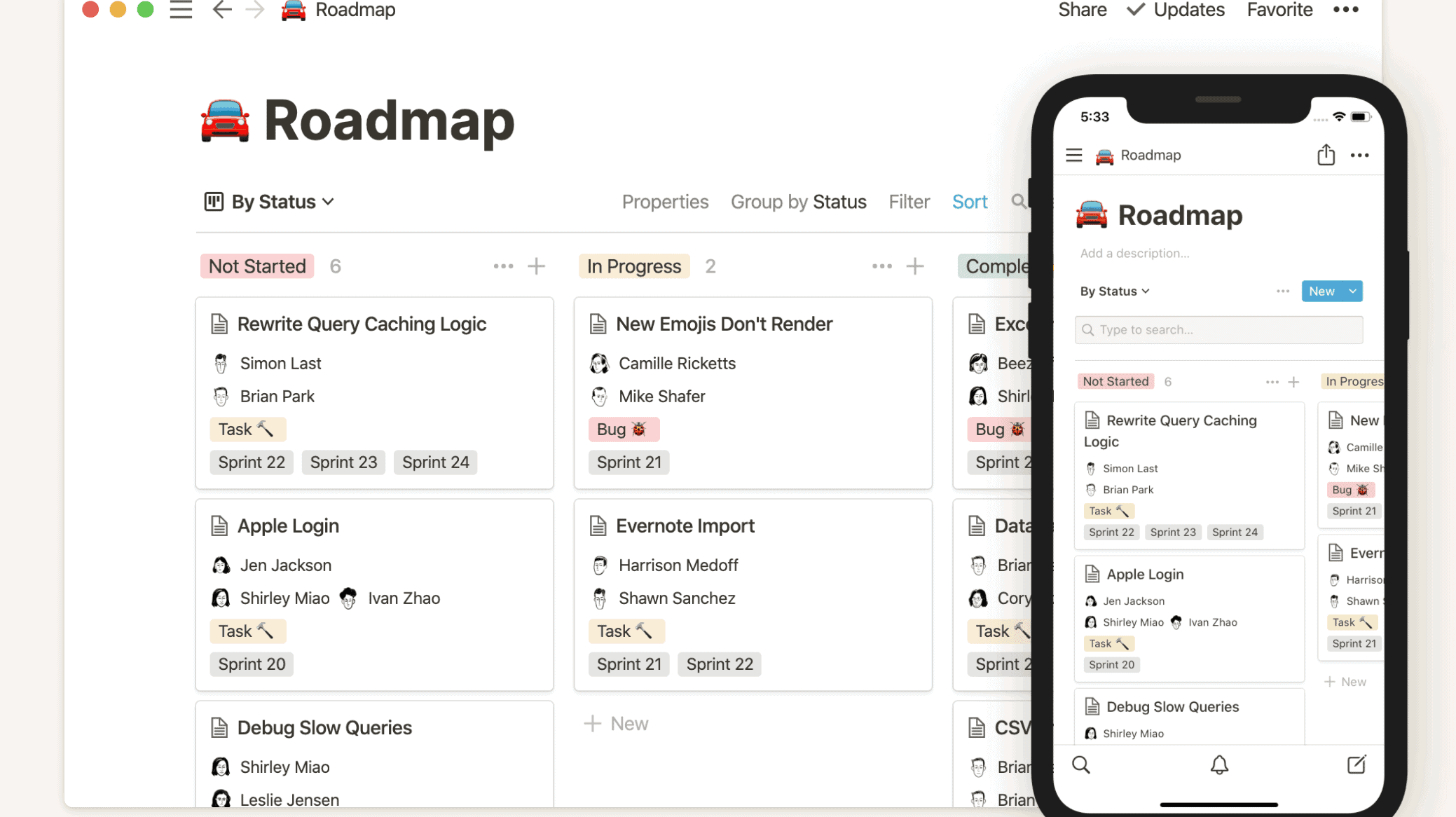 Notion is a flexible workflow management tool that allows you to create, design, or engineer workflow processes.
You can write features specifications, visualize your product roadmap, and promote cross-functional collaboration – all in one platform.
It encourages you to create a style guide to create a standardized workflow and maintain consistency. You can track your content calendar and keep tabs on everything. 
Pricing
Just like any other, Notion also offers a free plan for individuals. 
It has three paid plans in total, including Personal Pro ($4 per month), Team ($8 per user per month), and Enterprise (custom pricing).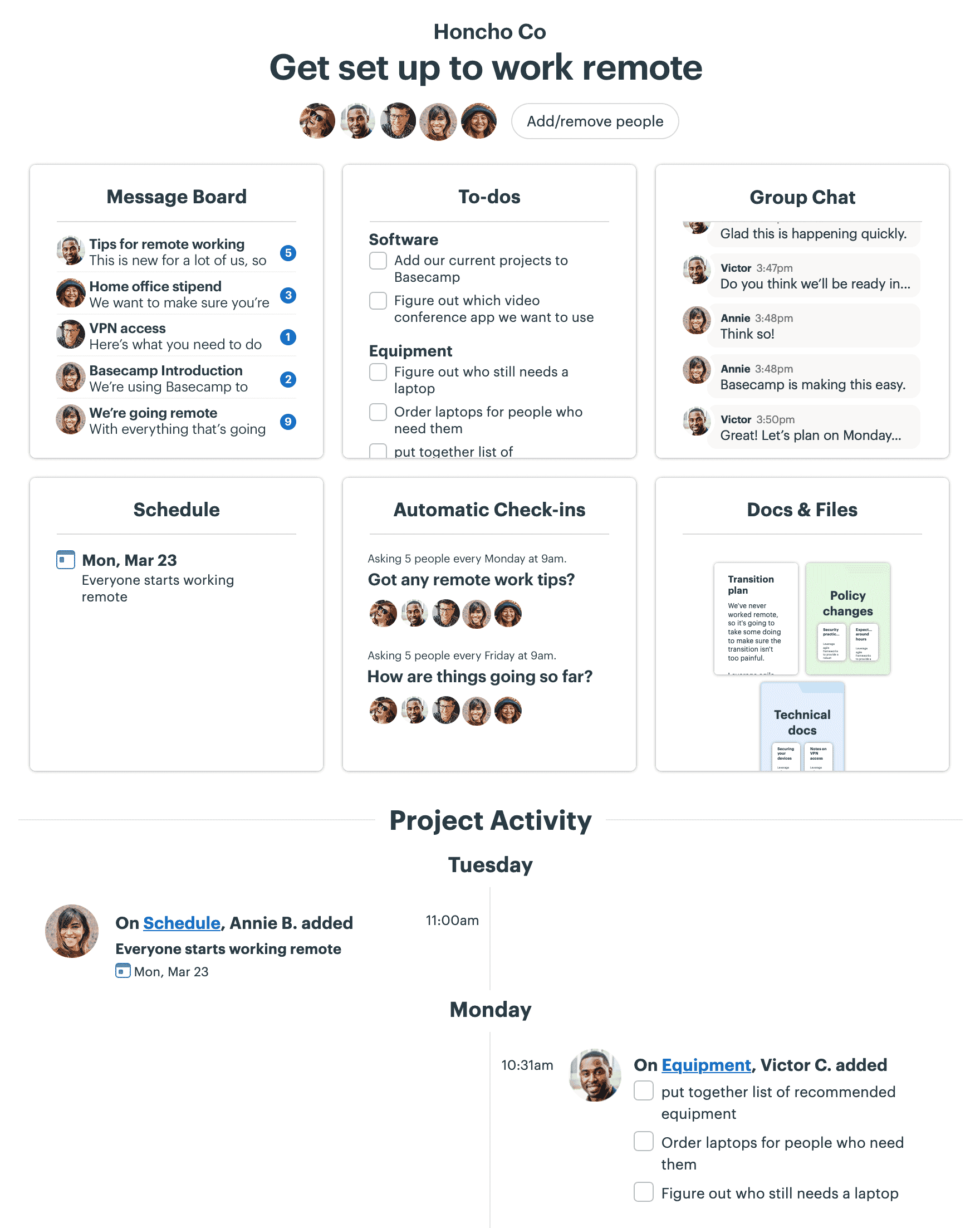 Basecamp is an award-winning project management software that comes with an easy-to-use interface. 
You can easily organize and assign tasks, monitor progress, and generate reports of the same. 
It integrates with Everest, Dashable, Numerics, Daypack, Cyfe, enRoute, Feed, Zapier, and many more business apps. 
Moreover, setting up an account in Basecamp is quite easy. 
Pricing
If you want to run your business on Basecamp, sign up for Basecamp Business Plan. It costs $99 per month and comes with unlimited projects, unlimited users, and all the Basecamp features. 
You can also opt for its free plan – Business Personal. However, it offers only up to three projects to be monitored, and 20 users. 
It is great for personal projects, students, freelancers, families, and light use.
Read also: Drip  Alternatives: Which Marketing Automation Tool is Right For You?
How to Create an Effective Marketing Workflow 
Now that we have covered the basic knowledge about marketing workflows, let's look at how we can create an effective workflow process for each activity.
Here's a step-by-step guide to help you: 
Step #1: Understand the Objectives and Scope
Before you start building your workflow, it's essential to have all the facts in place. 
Lay down the objectives of the marketing campaigns, define their scope, the deliverables that are needed, and of course, know the timeframes. 
The best way to go about it is to involve every team member who will contribute (in any way) to the project.
Organize a brainstorming session so that everyone is clear on all the ideas. 
Having this information in place will give you a good head start to building a smooth marketing process. 
Step #2: Determine How Your Team Will Communicate
Effective communication is the key. 
We often tend to neglect this, but a lack of clear communication leads to the downfall of most projects. 
Have the right set of communication tools, such as Slack, or integrate an internal chatbox with your marketing automation tool.
It's best to have all communication organized in one place. 
You don't want to lose notes or important information in the long thread of emails. 
Related blog: You Will Love These 15 Email Campaigns More Than We Do!
Step #3: Define Everyone's Responsibilities
The next step is to break down every task involved in the project that leads up to the finished product. 
This is also where you will assign a team member to each task, map out when it should take place, and set a deadline. 
For example, if you are creating an email campaign, it will include the following activities: 
Data Analyst: to do market research and define the demands and offerings.
Writer: to write content that can attract audiences' attention.
Editor: to proofread the content and see if any changes are required.
Designer: to create email layouts and other necessary graphics.
Account manager: to set up email campaigns on the marketing automation tool.
Strategist: to track and measure email campaign results.
Step #4: Time to Execute Your Checklist
Once you have mapped out the tasks in chronological order, you can get started on creating them. 
This is where every member involved in the project gets together to create a meaningful campaign – work in sync and avoid duplication of work.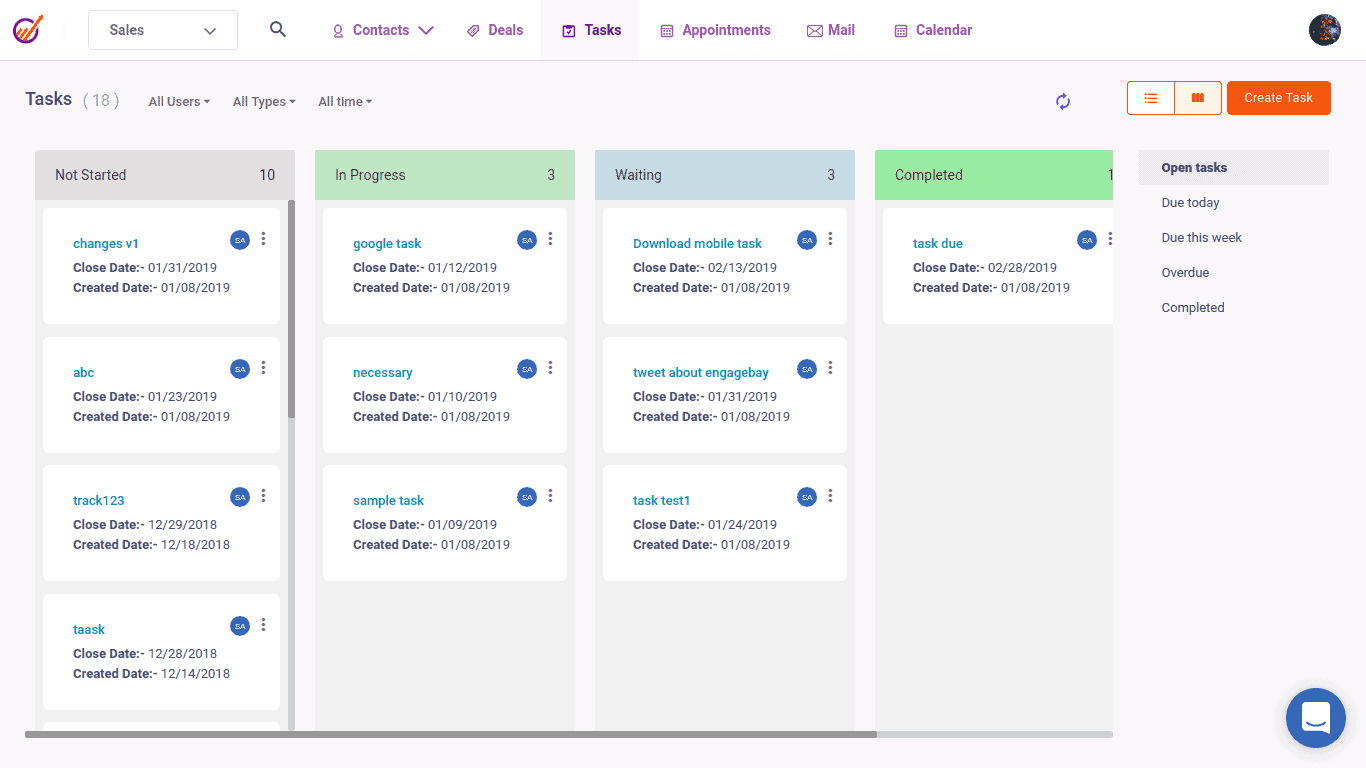 Use a single workflow platform so that all the marketing processes are streamlined and visible alongside other business processes.  
It gives your team members easy access to their tasks lists and tracking each project's overall progress. 
Set your business apart with a stellar marketing automation strategy. Learn how to build one from our detailed guide.
Step #5: Review and Approve
The last stage of creating a marketing workflow is the approval process.
Before making your marketing campaign live, run a quick scan through your task checklist. 
Have a team member responsible for ensuring that all the marketing tasks performed meet the standard quality. 
When you store all your assets in a single place, i.e., in a workflow management platform, it becomes easy to find them and make final changes. 
Step #6: Measure and Analyze Performance
How else would you know if your workflows are effective? 
Your teams use these workflows as the foundation for most projects. 
Measure your team's output – see their tasks' completion rate and deadline punctuality, and compare their productivity levels to where they started from. 
Along with your team's performance, you need to measure your marketing campaign success rates. 
This will also give you a good idea as to how your team members are performing. 
EnageBay's workforce dashboard gives you a 360-degree view of your team's performance at a single glance.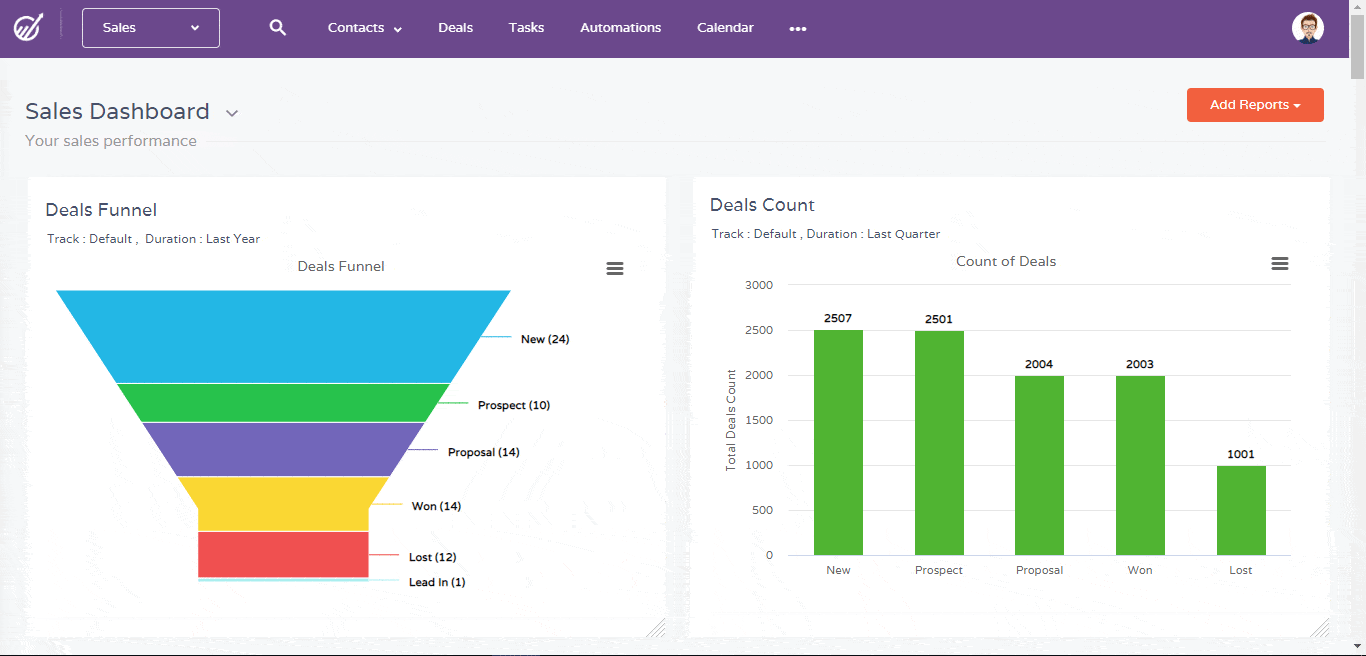 Conclusion
In this blog post, we have covered the five best tools you should know about for great marketing workflows.
We have also explained what is a marketing workflow, shared marketing workflow examples, and shared steps on how your business can improve its marketing processes.
With marketing workflow automation, your business can begin saving dozens of hours every month, and also cut down on overall operational costs. 
You get much better productivity, higher conversion rates, and an easy, cost-efficient way to scale. Let's face it — no company wants to go on hiring more marketing professionals if the software can help get marketing success faster.
A marketing workflow software like EngageBay lets you create and manage your marketing projects effortlessly by allowing you to automate all your workflows. 
Design a marketing campaign, set expectations, and execute them — all from a single platform. 
We have a free-forever plan for you. Get started with EngageBay today.