Why does a regular visit to your favorite cafe feel different from a monthly visit to a government pension office?
The answer is simple – customer experience.
Your favorite cafe offers an elevated customer experience in personalizing orders and warm interactions with the front of the house, i.e., the baristas or cashiers.
In contrast, the long queues and tiring wait of a government office with indifferent officers make for a different, unpleasant perspective.
An enriched and personalized customer experience is what every customer expects, whether or not they pay top dollar for a service.
In brief – Customer experience automation is paramount.
In-depth – Keep reading …
How Will Customer Experience Automation Make A Difference?
Of course, we want our government offices to be more like our local cafes.
But customer experience automation requires much effort to get started, not to mention resources. Post-pandemic customer experience by brands has seen a gradual positive shift everywhere.
Automation affects the entire lifecycle of a customer's experience with a brand right from the first touch or interaction.
So what is customer experience automation(CX), and why is it so important?
CX is a technology or approach that allows brands to automate one-on-one customer interactions, making them more personalized and repeatable. CX is crucial to the business as it enables faster growth with the help of the right technology and AI.
Read also: How To Develop Your Customer Experience Strategy
Customer experience automation is changing the game
Automation is identifying simple but crucial repetitive tasks across different phases of a typical customer interaction cycle and analyzing how to interject technology.
The more the technology is involved, the lesser the human interference and ultimately less room for error.
For instance, a banking app displays all necessary banking details to a customer. This limits the customer's need to go to the bank whenever they require a report. This automation is secure, faster, and more systematic than interacting with a banking agent in person (after waiting in line for hours).
Although customer experience automation is a relatively new concept, companies are adapting technologies to better customer interaction and advance their business in innovative ways.
Examples of automation can be found in our day-to-day interactions- from the self-select menu when you call customer service to the virtual assistant or chatbots on websites.
Automation is the perfect blend of humans and AI to create a consistent customer experience with greater efficiency.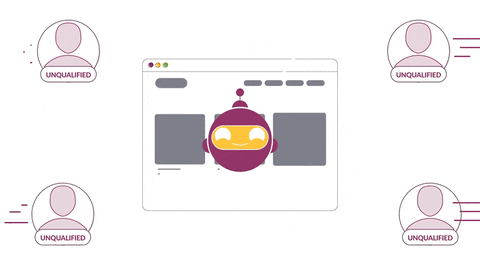 In a nutshell, automation is a turning point in marketing. A 5-star review is simply not enough to draw customers back.
Brands need to go one step further. Customer experience automation is slowly but surely changing the game.
Read also: How Customer Success Tools Get Business Growth
3 Ways Automation Enhances Customer Experience
It is pretty evident that the success of businesses truly lies in the customer experience they deliver; customer needs are to be met primarily with the current on-demand economy.
Factually speaking, 89% of customers are more likely to make a second purchase after a positive customer service experience. 86% of shoppers will pay top dollar for an exceptional customer experience.
So yes, backed by facts and stats, customer experience automation is valuable to a business's progress.
Apart from benefits on the customer's end, there are advantages noted for the business, such as customer retention, improved efficiency of the service, lower costs, and versatility.
So, there are three ways automation can be a significant asset to a business model. Let's look at them in detail.
#1. Seamless and Effective Brand-Customer Interaction at Scale
Communication is the most vital part of the customer-brand experience. The quality of customer interaction with a brand entails the positive or negative experience they have with the business.
With automation, chatbots and virtual assistants make this communication streamlined and faster.
The communication is direct, efficient, and through one channel.
Communication automation has made it easier and frictionless for brands and customers alike, not to mention the scalar factor which underpins the effectiveness on a larger magnitude.
#2. Hyper Target Your Audience With Content Automation
Content automation is the new black.
Creating standardized content templates that can be reused and amplified can result in greater success.
Most importantly, it eliminates the need for trial and error practice with content creation, prompting brands to focus better on other aspects of marketing, leading to higher results overall.
#3. Generate Valuable Customer Insights
By automating customer-brand interaction, brands can quickly provide a platform for customers to provide their valuable feedback.
Actionable customer feedback is an invaluable asset to a business. With automated platforms to generate customer feedback, brands can build on this wealth of customer vetted data and improve their customer experience and service for the better of both parties.
Read also: 9 Customer Management Strategies to Supercharge Customer Loyalty
The 3 Key Components of Customer Experience Automation
Integrating automation as part of your day-to-day business tasks has a transformative effect, potentially allowing your business to diversify customer experience and upgrade your business.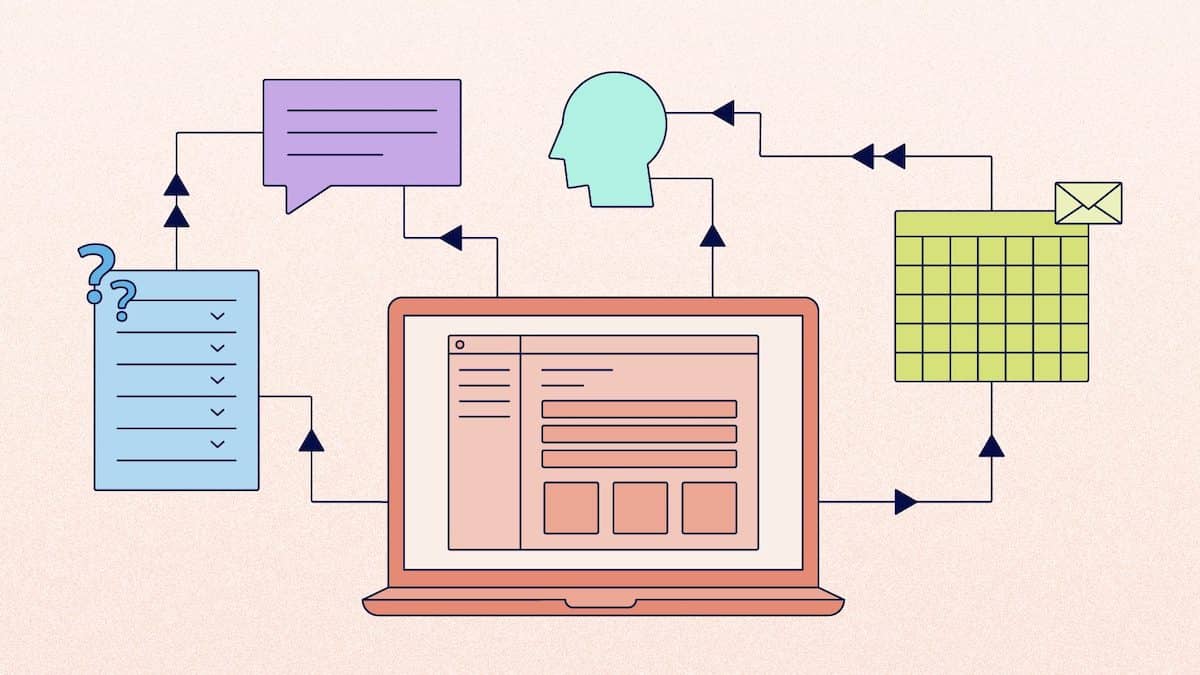 Let us take a closer look at the parts of customer experience automation.
#1. Integration
Exemplary automation is about integrating your current toolset and building with the digital assets that work best for your business model.
The perfect balance of human connection and technological unification is necessary to make your business accessible to the right customers at the right time. With the customer data in hand, using the appropriate technology, a company's entire ecosystem is simplified and made effective.
Read also: The Extraordinary Power of Customer Needs & How to Solve Them
#2. Segmentation
Data-based segmentation of different customer profiles is a known process to any marketer.
But with automation, this segmentation is more contoured.
Customer experience automation is highly personalized and treats each customer like its most important one. To achieve this sharp level of personalization, a business needs to segment based on an individual's needs, values, and more.
Automation helps in tracking the individual aspect of a buyer ranging from their preferences (the most important part!), buying behavior and lifestyle, to name a few parameters.
Automation helps keep records of the broadest parameters focussed on an individual buyer, which would otherwise not be humanly possible.
Based on this dense, rich data, customer experience personalization is rendered to a greater extent. Automation ensures that the message or service is tailored to the individual buyer based on the substantiated data.
Strengthen your customer relationships with our top management strategies – explore our comprehensive guide now!
#3. Personalization
Customizing emails with a name change is no longer effective in creating a personal connection with the target audience.
Customers are expecting more, and rightfully so. But it is impossible to guarantee a one-on-one personal experience to each customer, and honestly, no brand has the time or resources to do so, right? Wrong!
Customer experience automation can guarantee a brand new, unique, and highly personalized experience based on each buyer's profile and preferences rooted in their data.
Based on the segmented data, the next step to ensure an elevated customer experience is personalizing entire campaigns to fit the buyer's needs and values.
As a matter of fact, automation requires minimal effort, and one-on-one customer experiences can be diversified for each customer, regardless of the scale of your business.
Read also: Customer Service Strategy: 9 Lessons from Digital Disruptors
How To Automate: Getting Started With CX
The first to CX automation is first identifying fundamental but repetitive tasks throughout all phases of a customer lifecycle that require minimal to no human involvement.
It is also essential to pinpoint tasks that cause delays, errors, and bottlenecks that can be integrated with automation to provide higher efficiency.
The next step is to analyze ways to use technology to integrate automation into your business model.
Integrating automation seamlessly enables businesses to take slow and hard-to-scale tasks susceptible to error and delay and transform them into positive and fruitful experiences for both the customer and the brand.
The preferred approach to orchestrate automation is through technology platforms that use customer communication management (CCM) to automate the experiences.
This could be outsourced, in-house, or a cloud-based approach, depending entirely on the business model and working of the brand itself.
Here is the incremental approach to getting started with customer experience automation:
Step 1: Assembling the right team
Whether you have a dedicated in-house automation team or an outsourced team of experts working on experience automation, it is first essential to execute automation in specific areas (such as social media, for starters) and build up from thereon.
Once the automation process has been implemented, proven successful, and understandably comfortable for your team to work with, the automation can be consolidated and integrated with your business model.
Clear communication between different team levels will ensure the process is set to a seamless and frictionless course met with little or no discrepancies.
Step 2: Funneling the right resources
When transitioning to automation, the major hurdle faced by most businesses is getting the proper infrastructure and resources in place. Delivering a high-quality experience at speed, it needs to be delivered requires first-rate IT infrastructure.
One piecemeal approach is using cloud-based platforms. Software solutions like CRM and ERM tools can help automate the customer experience and keep up with the demand without compromising on efficacy and quality.
The scale at which automation runs can also be matched with the right resources and IT infrastructure.
Step 3: Fixating on integration
At its core, automation is about integrating different channels into creating a one-of-a-kind experience for all. Incorporating all aspects of a client lifecycle to guarantee an elevated customer experience with the brand is what automation delegates.
Using the tools already used to efficiently improve the mechanism and process and injecting automation wherever required will lead to a fruitful transition.
A simple way to start automation is by isolating a particular source of customer data and integrating it with your target platforms and starting from here.
This will ensure automation is effected on the basic level of customer interaction and is consistent, leading to fruitful and positive interaction.
Read also: Customer Onboarding Guide With 6 Best Practices
Real-Time Customer Experience Automation Examples
Here are some great examples of how automation paved the way for better client interactions.
1. Educate your customers
While follow-up emails are a great way to thank your client for a subscription, educating or informing them further adds a personal touch to an overlooked part of the response system.
2. Feedback helps
Collecting feedback is an excellent approach to garner valuable insight on how to fine-tune your process to the better liking of the customer.
One way automation makes it easier for the customer (and the company) is by making the data collection process smooth and easier for both parties.
3. Keep customers in the loop
Inform customers what comes next when they purchase or render a service. Delivering a customized message or email informing customers what the next move is.
In this example, the American Red Cross used a customized message on how beneficial blood donation has been.
Read also: CRM Implementation Guide With Exact Steps
Conclusion: You Can Score Big With CX Automation
Basically, customer experience automation, when executed well, helps in business development across various channels.
Apart from establishing the much-needed personal connection with each customer, automation also helps deliver a unique experience on a larger scale.
With customers demanding rich experiences and seamless interactions, automation helps companies of all sizes.
Automation helps the business understand the customer on a more profound and personal level and deliver precisely what they need. This leads to a higher level of customer satisfaction and increased sales.
After all, happy customers = happy everyone 😊
Need help getting started?
Don't worry, we got you! Sign up today for a free demo with one of our product experts and see how EngageBay can help your business with customer experience automation.