BigCommerce and Magento are two powerful eCommerce platforms that help you build and manage your online store. They have unique features that enable you to upload your products/services, reach out to potential customers, convert sales, and receive payments.
While BigCommerce is a SaaS tool, Magento is open-source. So, they may not be suitable for all business sizes and types.
This review article shows the differences and similarities between the popular eCommerce software — BigCommerce and Magento. It covers:
Ease of use
Security
Scalability
Marketing
Third-party integrations
Payment gateways
Pricing
Pros and Cons
Using these markers, you can choose the most suitable eCommerce tool for your business.
What is BigCommerce?

BigCommerce is a cloud-based Software-as-a-Service (SaaS) solution for eCommerce entrepreneurs. It is a fully hosted platform that helps you sell your physical or digital products/services.
Unlike Magento, BigCommerce is a SaaS solution with prebuilt templates and an eCommerce CMS, requiring little or no coding skills. Since it is not an open-source platform, you cannot fully modify or customize the software to suit your specific business needs. Nonetheless, it has unique features tailored to help you build and manage your online store, regardless of your industry and niche.
BigCommerce is relatively easy to use. It has a drag-and-drop editor and design templates that enable you to create a custom site. And just like any other SaaS tool, you will have to pay a monthly/annual fee to unlock the necessary features and give you a fully functional site.
What is Magento?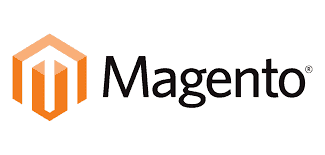 Magento is an open-source eCommerce platform that allows merchants and retailers to build, run, and manage their online stores. It is owned by Adobe and is now called Adobe Commerce.
Unlike BigCommerce – the SaaS software with a drag-and-drop editor – you will have to build your site ground up with Magento (this requires the services of an experienced web developer). Being an open-source platform, you can fully customize your online store to suit your specific business needs – Magento gives you full control over the system's functionality.
Moreover, it is a self-hosted platform, so you will need to purchase a hosting service to get your store up and running.
Read also: WooCommerce vs Magento — A Complete, Unbiased Overview
BigCommerce vs Magento: Side-by-side Comparison
BigCommerce and Magento have similarities and differences well-suited for businesses in diverse industries and of various sizes. While BigCommerce may be designed for merchants with little or no coding skills, Magento may require the services of an experienced developer.
If you understand your business goals, you can use this review to choose the right platform for your eCommerce store.
Ease of use
BigCommerce uses a SaaS model, so it is relatively easier for merchants to build their online stores. Magento, on the other hand, is an open-source platform and requires high-level technical knowledge for easy navigation and setup.
If you're building your online store, you need a platform that will help you carry out your marketing activities without hassles.

BigCommerce ease of use
As much as BigCommerce has several features, themes, and templates that seem to make the building process easier, it still has a steep learning curve.
Although users who have experience working with other eCommerce platforms may not encounter many problems while setting up their online stores – complete beginners, however, may have challenges with the building, maintenance, and management.
BigCommerce splits its building process into two areas: frontend and backend. Merchants who are not tech-savvy will find it difficult to deal with these complexities. This is because you will have to modify both ends, or else the outcome may affect your site's appearance and functionalities.
Nonetheless, BigCommerce is gradually making improvements and releasing new features that make the building process a lot easier. And no matter how complex BigCommerce seems, it is still an easy-to-use platform when compared to Magento.
Magento ease of use
Magento is an eCommerce platform written in PHP programming language. Being an open-source platform, it is more complex to set up – it requires the services of one who is tech-savvy.
Magento is more complex than BigCommerce. There are no prebuilt themes and templates to speed up your building process. However, you can find free and paid themes and extensions in the Magento Marketplace.
If you're not tech-savvy, you may experience difficulties in setting up your store, uploading products, maintaining security, and managing sales. Regardless, you can still handle the technical aspects of your site if you have enough budget to hire a professional web developer.
Although Magento has more advanced configurations and setup procedures, it offers more flexibility and full customization options.
Read also: 10 Easy-to-Use CRM Tools (Features, User Reviews, Pricing)
Security
A secure platform will protect you and your customers from cyberattacks and other online threats. You need a platform with top-tier security to safeguard your customer data and give them a safe shopping experience.
While both platforms have great features to enhance your security, you need to take external measures by installing security extensions and carrying out other necessary security measures.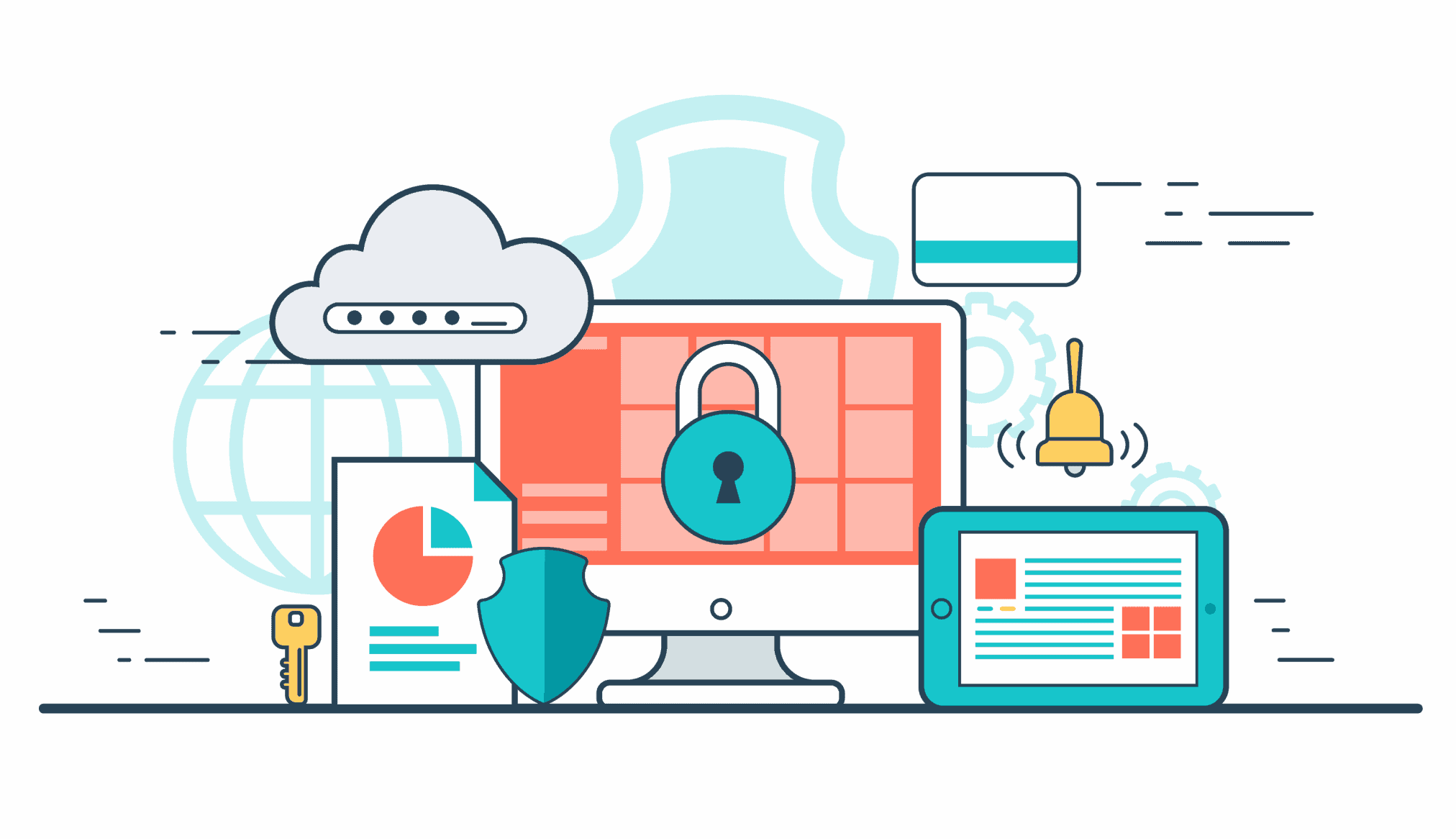 BigCommerce security
Since BigCommerce uses a SaaS model, it provides most of the security features by default. This takes off the complexities and technicalities involved in securing your site ground up. But you still have a role to play to ensure maximum protection of both you and your customer data.
BigCommerce is Payment Card Industry Data Security Standard (PCI DSS) 3.2, level 1 certified. This means they meet the necessary standards needed to protect cardholder data. It also has other security layers like file integrity scanners, intrusion detection, and firewalls to enhance your online store's security.
Moreover, BigCommerce lets you further strengthen your security by helping you back up your data, as well as, providing third-party security applications like Brex, Signifyd, ClearSale, etc., to give your customers a secure experience while preventing fraud.
Magento security
Contrary to BigCommerce, Magento has a more complex and technical setup for preventing security vulnerabilities like information theft, data leaks, and other cyberattacks. It has built-in security features like a malware scanner, password management, improved prevention of cross-site scripting (XSS) and click-jacking exploits, and non-default Admin URLs.
Magento is PCI level 1 certified, so your cardholder data is shielded from security breaches. It releases dedicated security patches regularly to add new functions, fix bugs, and resolve other security issues. Also, you can install third-party extensions like Astra, MageFence, Watchlog, etc., to further strengthen your security.
Although Magento has a much stronger security system, it is difficult to implement and requires the services of an experienced web developer.
Read also: The 5 Best eCommerce Platforms for Startups
Scalability
How scalable is BigCommerce or Magento? As your online store grows, you need an eCommerce platform that grows with it, without having to deal with crashes and slow loading. Small businesses may have no problem with this but if you're a fast-growing business, you need a system that can accommodate the increasing demands and orders.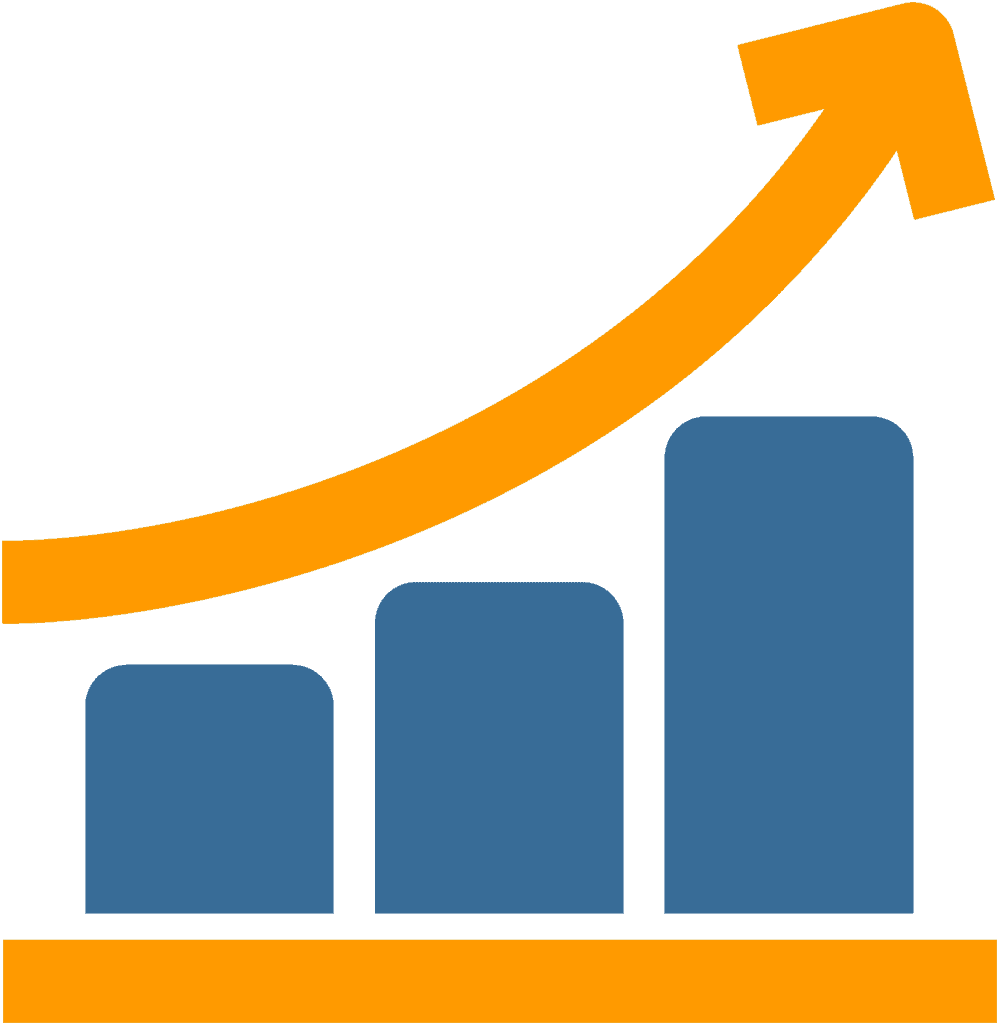 BigCommerce scalability
BigCommerce, as the name implies, has unique features that allow your site to respond quickly to spikes and changes in demand. As a SaaS tool, it offers several paid plans to accommodate businesses of different sizes and needs.
If you run a fast-growing business, you can simply scale up by upgrading to a higher plan. It has flexible and customizable features tailored to meet your specific business needs. Moreover, you can further expand your functionalities by integrating your store with the necessary third-party applications. It is a good fit for enterprise organizations.
Magento scalability
Like BigCommerce, Magento is also a scalable eCommerce solution for large-scale businesses. But it has more scalability options as it helps you build unique frameworks using a modular architecture. With Magento, you can either scale up or down, depending on your business needs.
Magento, being an open-source platform, allows you to fully customize your site coding to expand your online store as your traffic increases. You can, as well, add extensions and plugins to cover up for the features that may not come by default.
Unlike other platforms, Magento extensions can also scale as demand increases. While this may seem like the best alternative, it is a complex process that requires high-level coding skills.
Read also: 8 Best Email Marketing Software for eCommerce in 2023
Third-party integrations
Your online store isn't complete without extensions. The default features may not give you access to important functionalities that can enhance your site. Both BigCommerce and Magento have strong integrations with third-party applications and extensions.
They help extend their functionalities to give you and your customers the best shopping experience.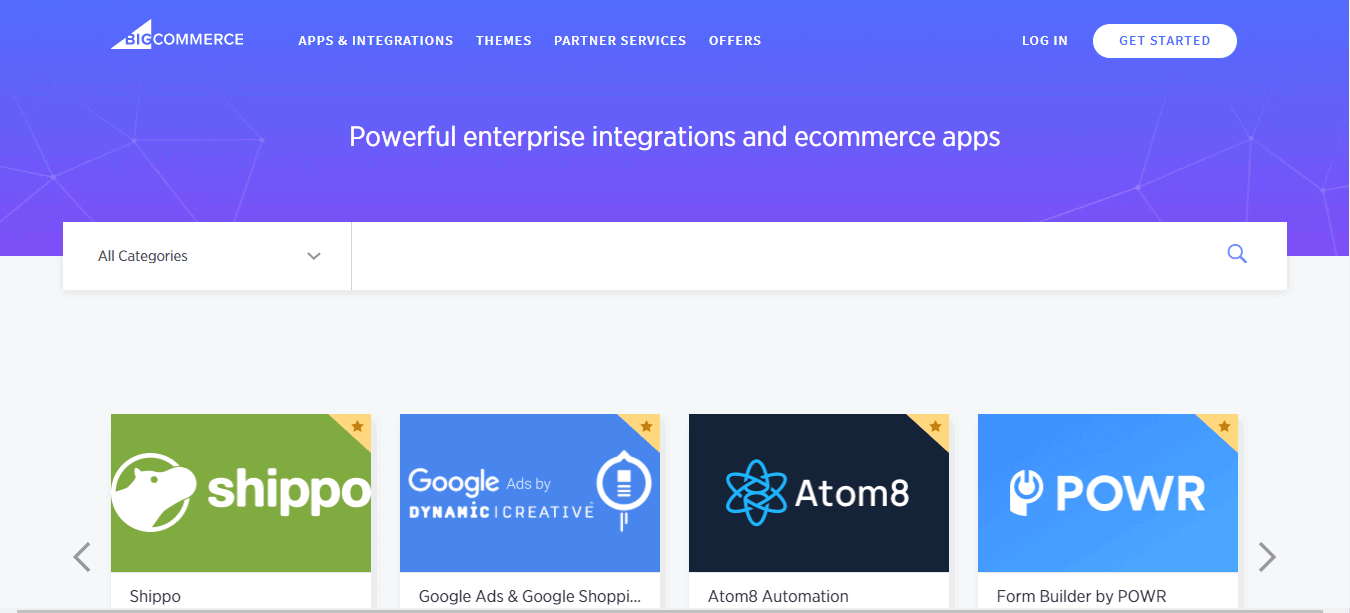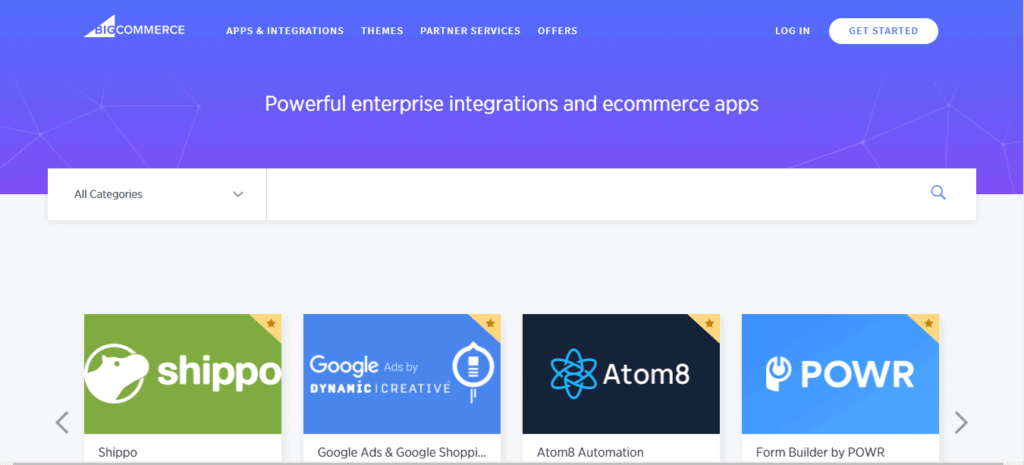 BigCommerce integrations
BigCommerce has several integrations with over 600 apps, having diverse functionalities like marketing, analytics, payment, customizations, etc. The app store is limited but by default, it has enough built-in features to get you started.
These built-in features make it a more affordable alternative as you won't have to pay for too many third-party add-ons. However, the limitations can hinder some of its functionalities – though you don't necessarily need all extensions, you may miss out on the most important ones.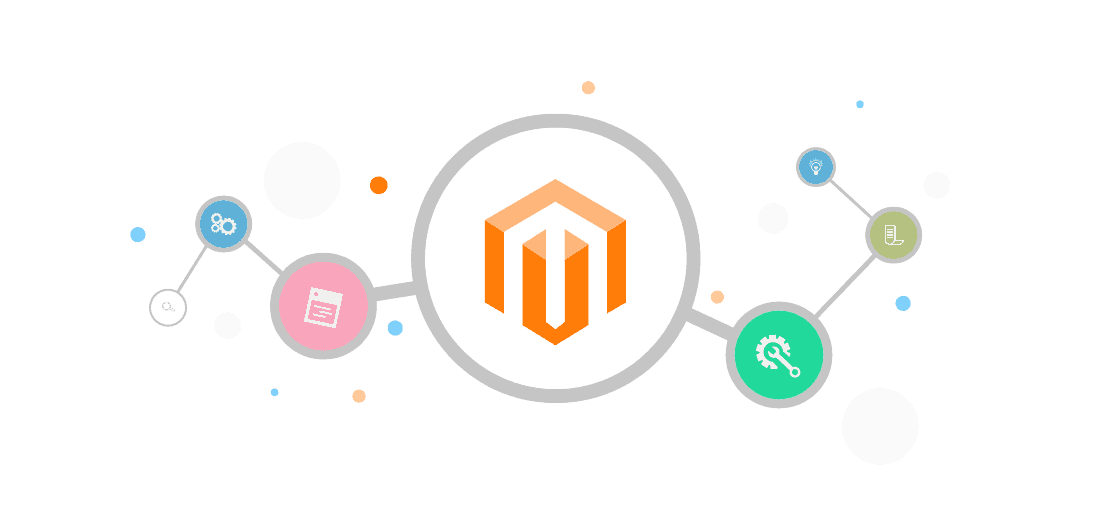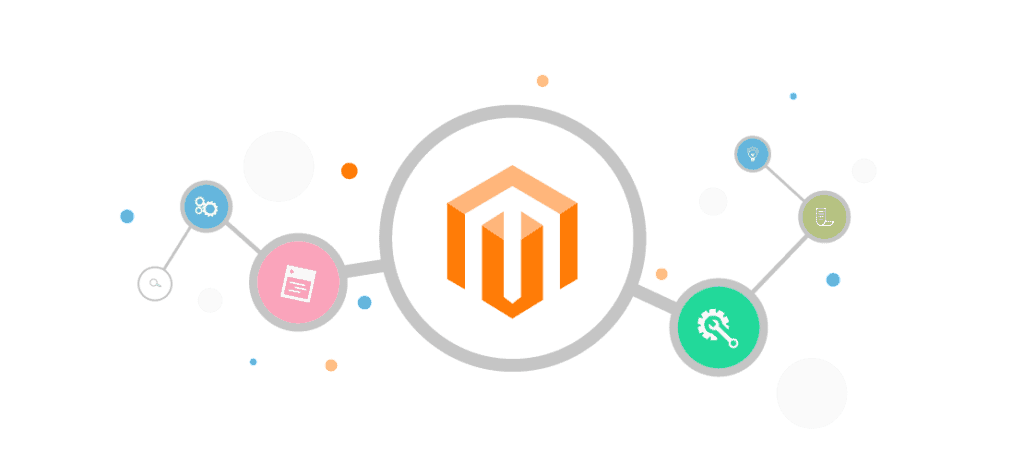 Magento extensions
Magento supports thousands of integrations with third-party applications and extensions. This makes it a robust option as it allows you to expand your functionalities as your business needs change.
Magento Marketplace has several extensions for analytics, marketing, payment, security, etc. Although it provides installation guides and helpful resources, it would be difficult for a non-tech-savvy person to implement.
As Magento gives you full control over your online store, you can create custom extensions to meet specific needs. The downside is that it may be difficult to manage and maintain updates.
Read also: 7 Powerful eCommerce Marketing Automation Strategies + Tools
Marketing
Your eCommerce store should have great marketing capabilities to help you reach potential customers, drive traffic, and increase sales. Activities like email marketing campaigns, search engine optimization (SEO), content optimization, social media campaigns, etc., can help you increase your reach and grow your online business.
Both BigCommerce and Magento have unique features to enhance your marketing strategy. It all depends on your business goals and size.
BigCommerce marketing
BigCommerce has simple but powerful tools that enable you to drive more traffic and increase your sales. These are built-in features that may be advanced or basic depending on your preferred plans.
The search engine optimization (SEO) features are designed to help increase your ranking on search engines. BigCommerce has a built-in content management system (CMS) that enables you to write and publish attractive and informative content.
Other marketing features include socials, Facebook Ads, email marketing, contact segmentation, and integrations with other marketing applications.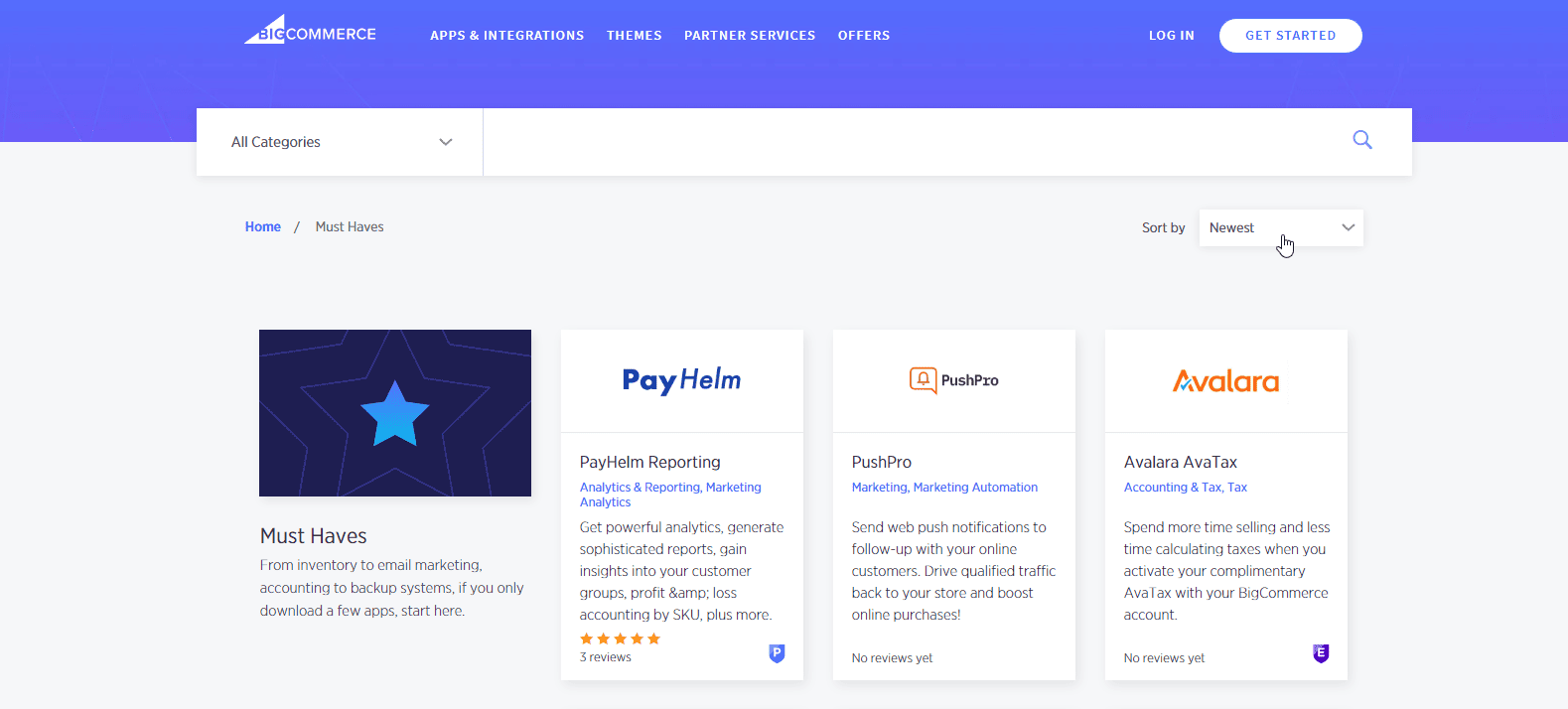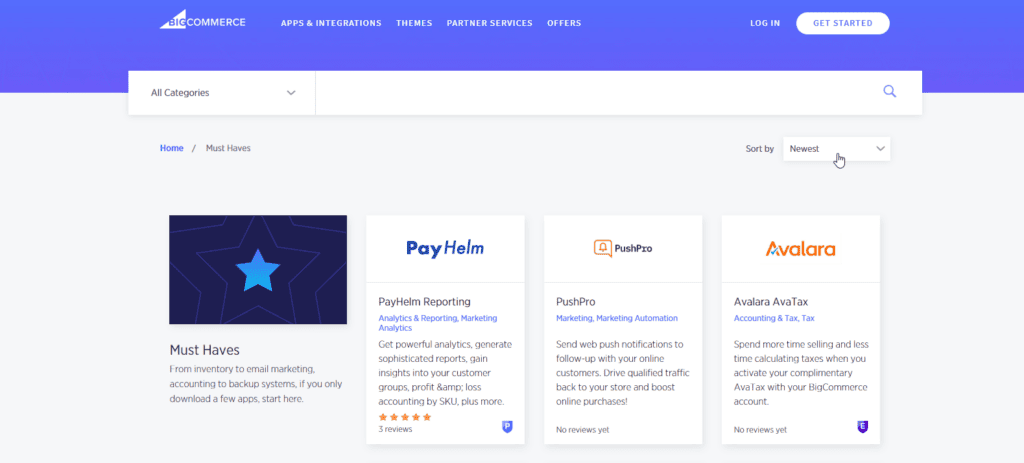 Magento marketing
Unlike BigCommerce, Magento doesn't have so many built-in marketing features. Also, you have to install an external content management system (CMS) or a custom blog extension to help you promote your content.
However, you can expand its functionalities by making seamless integrations with the necessary extensions and plugins. Moreover, Magento has unique SEO features that can help improve your site rankings in search engines.
Read also: 9 Amazing Marketing Automation CRM Software [Comparison Table]
Payment gateways
Receiving payments from online shoppers can be a dreadful process with the wrong system. A seamless, quick, and safe payment gateway will improve your customer shopping experience and as well, transfer your funds to your bank account without hassles.
Moreover, your eCommerce platform should have multiple integrations with several payment platforms to allow shoppers across various regions to make purchases.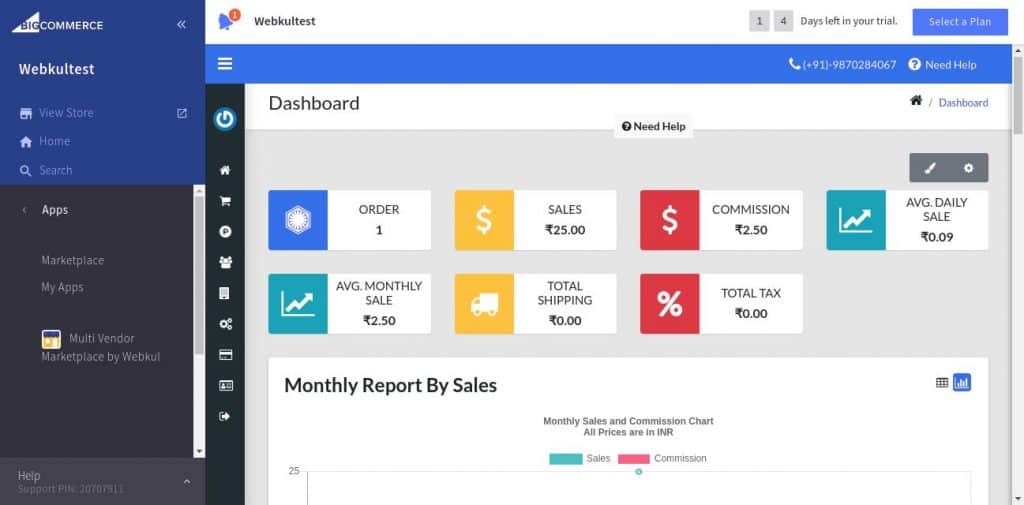 BigCommerce payment gateways
BigCommerce supports payment with platforms like Amazon Pay, PayPal, Stripe, Square, Authorize.net, etc. The shopper's location and currency determine the payment gateway that's available in that region.
BigCommerce integrations with these payment gateways allow you to process refunds, secure shoppers' credit/debit cards, process payments in multiple currencies, and provide an additional security layer to prevent unauthorized transactions.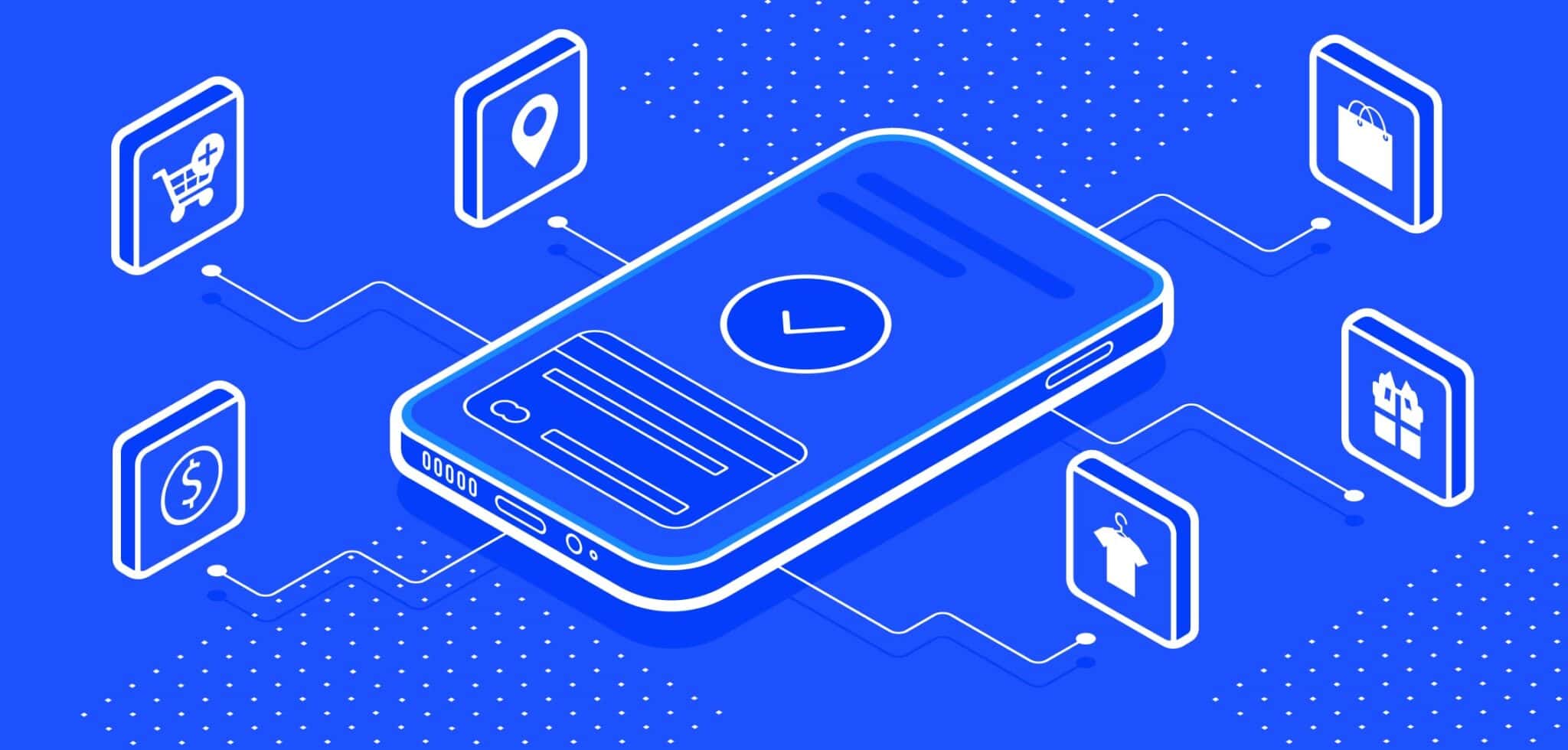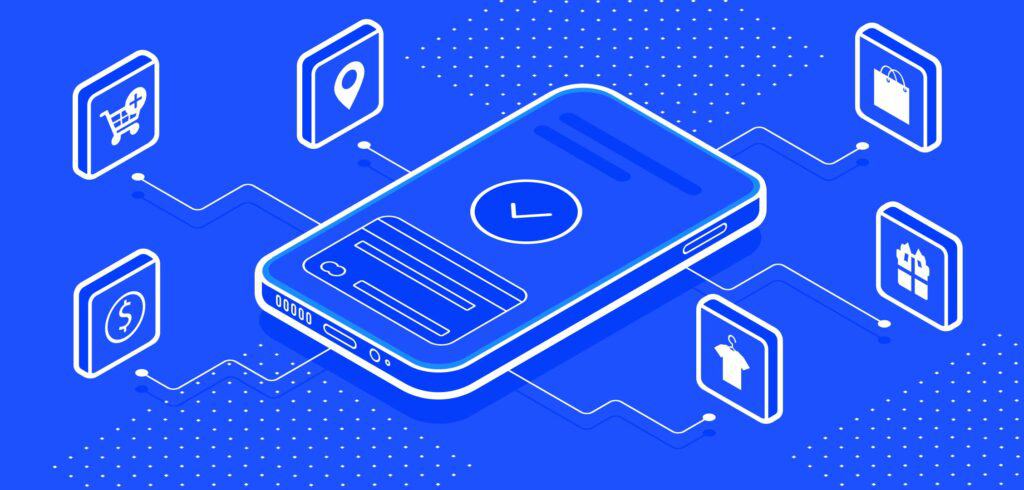 Magento payment gateways
Several payment gateways ensure fast and secure payment processing for Magento users. Some of them include Braintree, Amazon Pay, Stripe, PayPal, Authorize.net, etc.
Magento also supports payments via cash on delivery, credit/debit cards, check, bank transfer, and zero subtotal checkout. Like BigCommerce, integrations with these platforms protect your cardholder data and enable safe payment processing.
Read also: 7 Professional Payment Reminder Templates That Always Work
Pricing
Software pricing is one of the most important factors you should consider before setting up your online store. A small business would rather settle for affordable options while enterprise organizations may have enough budget to cover the costs of more expensive and sophisticated platforms.
BigCommerce and Magento have different pricing models: which is more suitable for your business?
BigCommerce pricing
As a SaaS product, BigCommerce offers 4 major pricing plans. It has a 15-day free trial plan that gives you access to top-tier features for free before upgrading to the desired plan.
It offers both monthly and annual billings. The pricing plans include:
Standard – $25.95/mo
Plus – $79.95/mo (paid monthly) and $71.95/mo (paid yearly)
Pro – $299.95/mo (paid monthly) and $269.96/mo (paid yearly)
Enterprise – custom pricing, contact sales

Magento pricing
Unlike BigCommerce, Magento is an open-source platform and it doesn't have preset pricing plans. It is relatively free to use; however, you have to pay for hosting, domain, and other important services to make your online store fully functional.
Moreover, hiring a professional web developer to handle the complexities and technicalities that come with the site, can incur extra costs. Thus, the pricing depends on the nature of your business and the capabilities you need to manage and maintain it.
You can contact the sales team to give you custom pricing.
Pros and Cons
Now, let us look at the pros and cons of BigCommerce and Magento.
BigCommerce pros
The payment system is fast ad secure
Great customer support
It is intuitive and easy to use
Great user interface
BigCommerce cons
Limited free templates and themes
The order management system needs improvement
Limited customization options
Limited integrations and extensions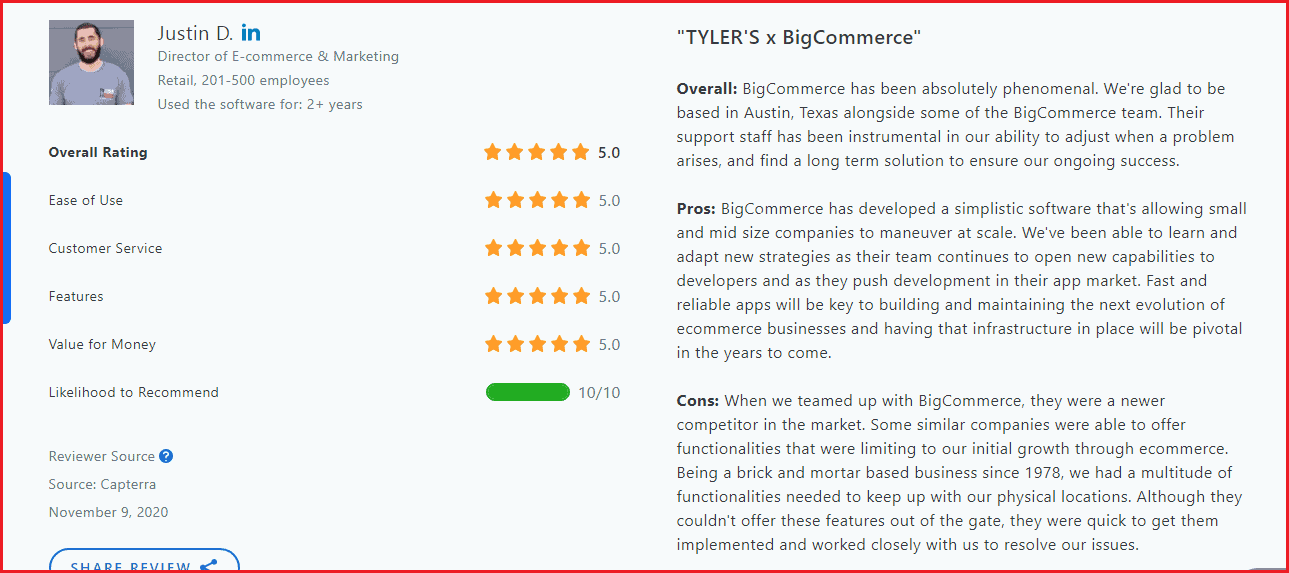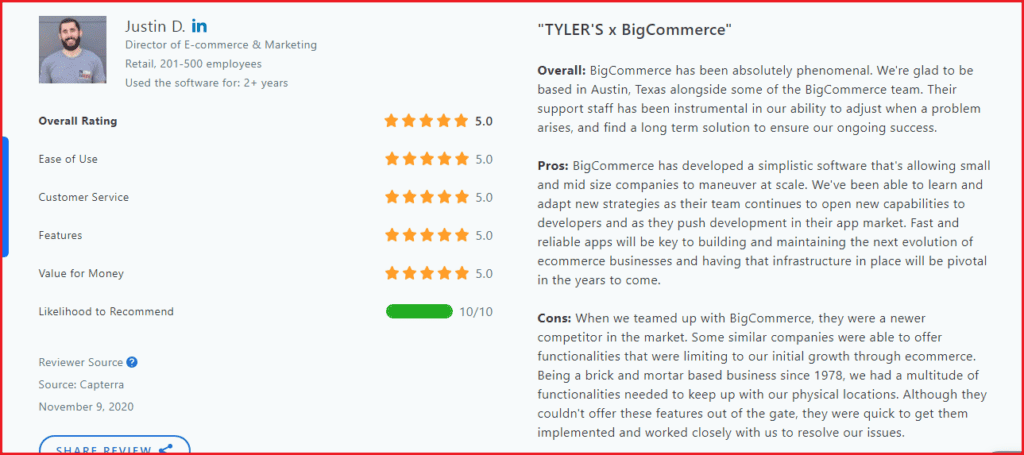 Magento pros
Robust platform with limitless flexibility and customizability
Expanded scalability options
Highly secure platform
More advanced capabilities
Excellent SEO features
Magento cons
Difficult to setup
Requires the services of an experienced web developer
Very expensive option
Can only be hosted on dedicated servers
May not be a good fit for smaller businesses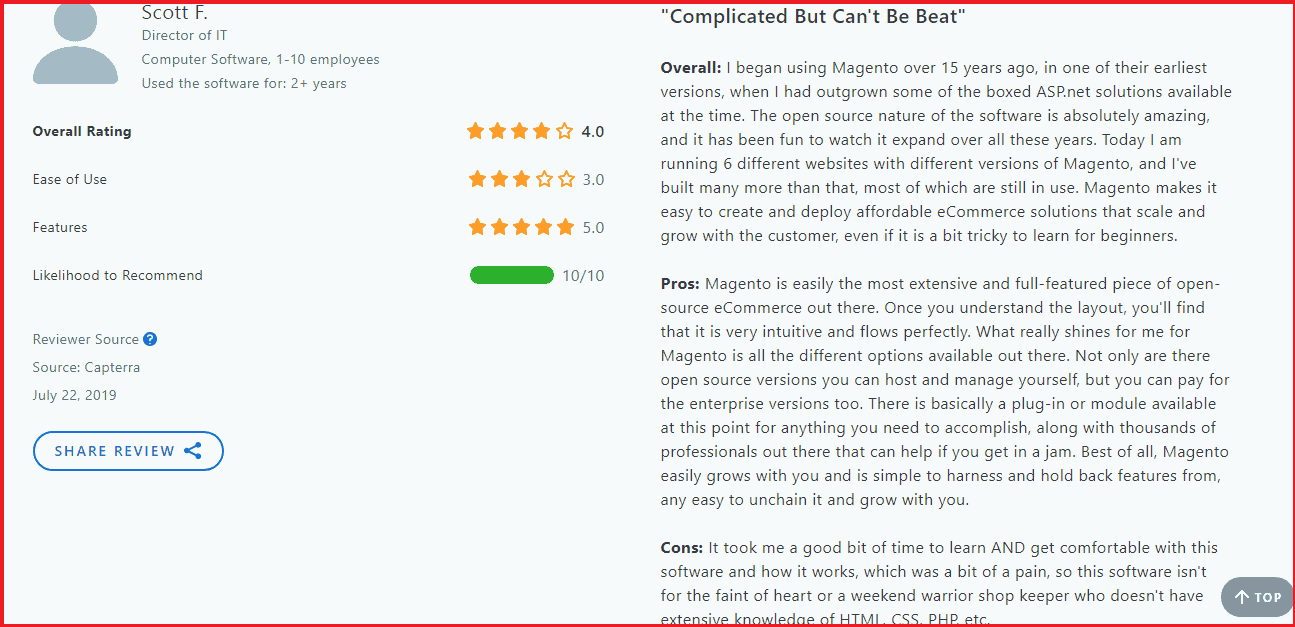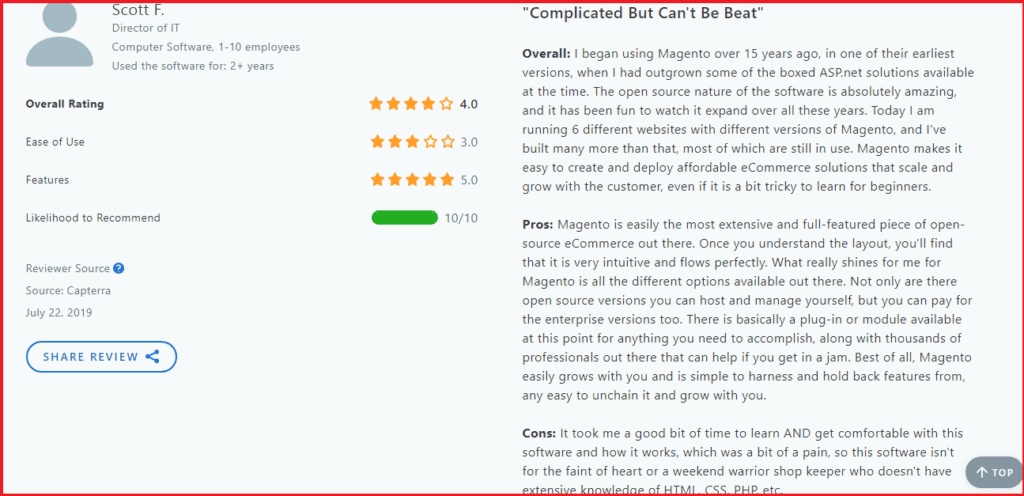 Read also: eCommerce Brands: 10 Brands to Watch in 2023
Affordable eCommerce Marketing Automation Tool – EngageBay
EngageBay is an all-in-one customer relationship management (CRM) tool for sales, marketing, and service teams. It is a unique and affordable eCommerce marketing solution that helps you eliminate redundancies by putting your marketing on autopilot.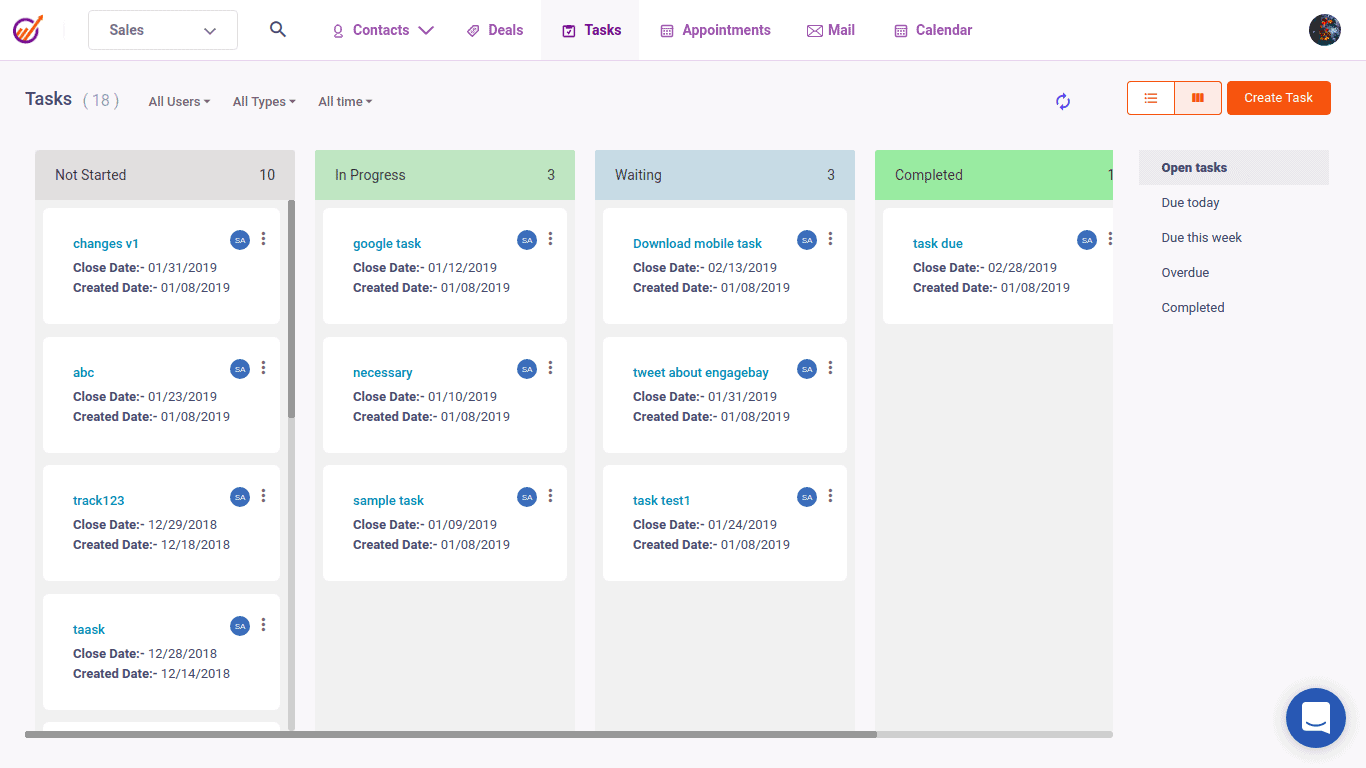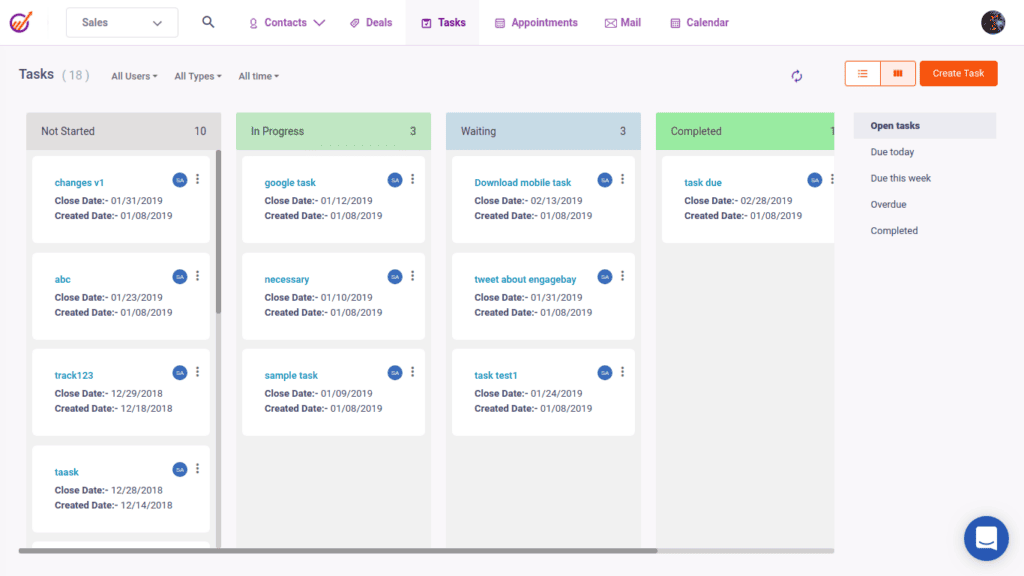 Marketing activities like email sending, cart abandonment recovery, retargeting, A/B testing, etc., can be repetitive and time-consuming. But with automation like EngageBay, you can manage, control, and streamline your marketing activities.
By automating your workflows, you create more time for building stronger relationships and creating better customer experiences.
EngageBay pricing
Free – $0
Basic – $14.99/mo (paid monthly), $13.79/mo (paid yearly), and $12.74/mo (paid biennially)
Growth – $49.99/mo (paid monthly), $45.99/mo (paid yearly), and $42.45/mo (paid biennially)
Pro – $99.99/mo (paid monthly), $91.99/mo (paid yearly), and $84.99/mo (paid biennially)
Read also: The Top 8 EngageBay Alternatives [Features, Pricing, Reviews]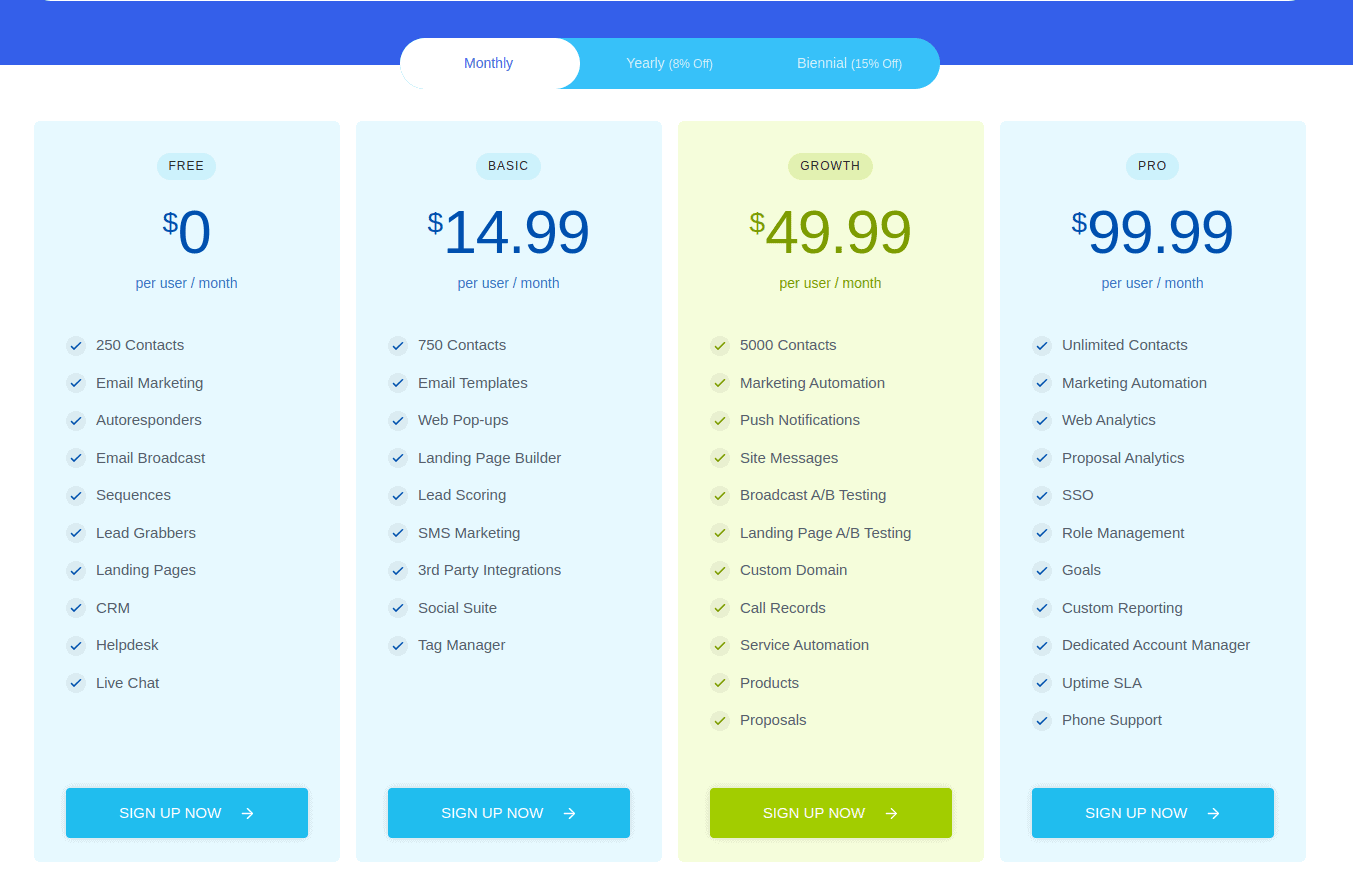 Sign up for a free plan or book a demo to get started.
Read also: eCommerce Integration: Do You Need It?
Final Takeaway: Which Tool is Best For Your eCommerce Store?
There are no 'best' or 'worst' tools — there are only perfect fits.
If you're looking for an easy-to-use platform, BigCommerce is the best option. As a SaaS tool, you don't have to deal with hosting, domain, and every other complexity.
On the contrary, Magento is a more advanced platform that requires high-level technical knowledge. It allows you to fully modify or customize your site to suit your business needs.
As you build your online store, you can integrate an eCommerce marketing automation tool like EngageBay to handle your time-consuming tasks. Sign up now for a free plan or book a free demo to see how the platform works.
👉Get inspired by the most successful ecommerce brands – explore our comprehensive guide now! 🌟