Sales is the cornerstone of any business. Whether you're a small startup, a digital marketer at an agency, or even an entrepreneur who has been in the game for years, it's important to have the right tools in place to help you grow your revenue.
In this blog post, we share the key features and pricing details of five sales planning tools that operate on different levels and with varying degrees of complexity.
With these sales planning tools, you will be able to better plan your organization's future growth based on realistic forecasts from key metrics such as pipeline value, total number of opportunities, lead distribution, and more.
Our list of the top five sales planning tools goes like this:
EngageBay
HubSpot
TimeTrade
Javelin
Cirrus Insight
ConceptDraw
If this is the first you're hearing of some of these tools, this blog is for you. By the time you're done reading, you will feel confident about trying out a new software tool or two and get your sales on the fast track.
6 of the Best Sales Productivity Tools for Your Small Business
Getting more sales is hard.
It's even harder if you're a small business with limited resources and an already full plate of responsibilities. You need to focus on growing your business, not trying to figure out how to get more customers.
We've taken all the guesswork out of getting new leads by creating a simple list of small business tools you should try today and watch your sales tasks get streamlined and efficient. Do note that this list has no particular order or ranking.
Read on!
#1. EngageBay
Let's begin with what's arguably the best software for salespeople, EngageBay.
Founded in 2017 as an all-in-one solution for sales managers, customer support teams, and marketers, EngageBay is loved by more than 30,000 startups and small businesses around the world.
You can read plenty of 5-star reviews from its users on SourceForge.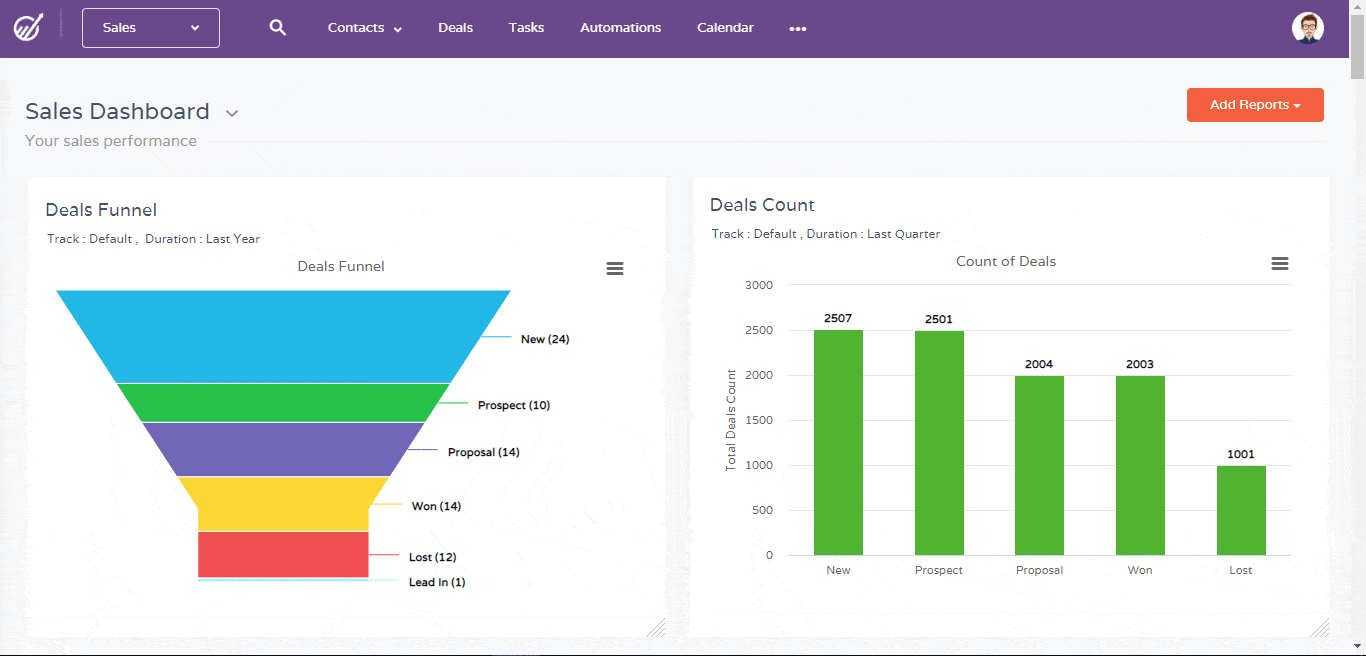 EngageBay is a comprehensive product, with tools for marketers and customer support teams as well, but to keep it short, we'll focus on just the CRM & Sales Bay here.
Features
These are the sales productivity features you'll get in EngageBay's CRM & Sales Bay.
360-degree customer insights: Understanding your audience is integral to making the sale. EngageBay's 360-degree customer insights allow you to review customer behavior, manage contacts, and score your leads using automation. It's a great time-saving feature!
Appointment scheduling: EngageBay's appointment-scheduling software integrates with the CRM to automate appointment scheduling and update your calendar in real-time. You can customize time slots, send reminders before calls or meetings, and even meet with several people at once. You can sync it with your Gmail or Outlook calendars too.
Contact management: All the details on your contacts lists are right in front of you when you use EngageBay. You can import your contacts from platforms like Microsoft Office or Gmail and then send all communications to a single sales inbox, with 2-way inbox sync. This will help you stay on top of all leads and prevent them from slipping through the cracks.
Sales CRM: How about a CRM for free? EngageBay's sales CRM features advanced automation and is free forever. From lead nurturing to analytics, custom reports, and sales gamification, you'll use the sales CRM all the time. Salespeople can also automate everyday tasks to free up more time for closing deals.
Lead scoring: Your marketing team shouldn't be the only ones to score leads. With EngageBay's awesome (and free) sales CRM, you can filter leads by the criteria of your choosing. Only the best SQLs will make it to your sales team. Converting them should be a much easier job then.
Project management: As your number of sales projects grow, track them all using EngageBay. Drag and drop project management makes it quick and easy to see what's going on and when. Assigned tasks ensure your sales team stays productive while task filters prevent confusion. You can even produce custom project reports within your EngageBay Sales & CRM Dashboard.
CRM Telephony: EngageBay's integrative software known as CRM Telephony lets you make calls within the sales tool. Automatic call logging and reminders keep a sales rep's schedule moving swiftly.
Deal management: Never miss out on a potentially viable deal again with EngageBay's visual sales pipeline. The expansive customer view in the pipeline makes it easy to see how well your sales team is performing, which deals are in progress, and which are being closed.
Pricing
EngageBay offers four pricing plans: Free, Basic, Growth, and Pro.
The Free plan is always free, which is ideal for startups on a penny-pinching budget. You can use such features as appointment scheduling, tasks, and the 360-degree contact view.
The Basic plan costs $12.99 a month per user on the monthly plan or $10.39 per month per user on the annual plan. Included features are third-party integrations, predictive lead scoring, and multiple deal tracking.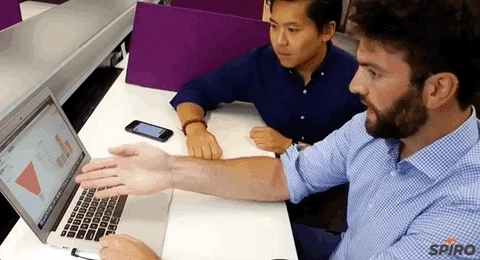 EngageBay's Growth plan is priced at $24.99 per month per user on the monthly plan or $19.99 per month per user for the year. Now you can use such features as proposals, sales automation, and leaderboards.
The Pro plan for $49.99 per month per user on the monthly plan or $39.99 per month per user on the annual plan is the most inclusive. You gain access to great sales features like custom reports, goals, call scripts, call records, and an auto-dialer.
Read also: Sales Engagement Explained — What, Why, and Best Practices
#2. HubSpot
HubSpot, a company best known for its CRM, is a great tool for keeping track of your sales leads. HubSpot's sales leads software makes it easy for managers and team leads to comprehend the health of their sales teams. Visibly see how leads are progressing through the customer journey.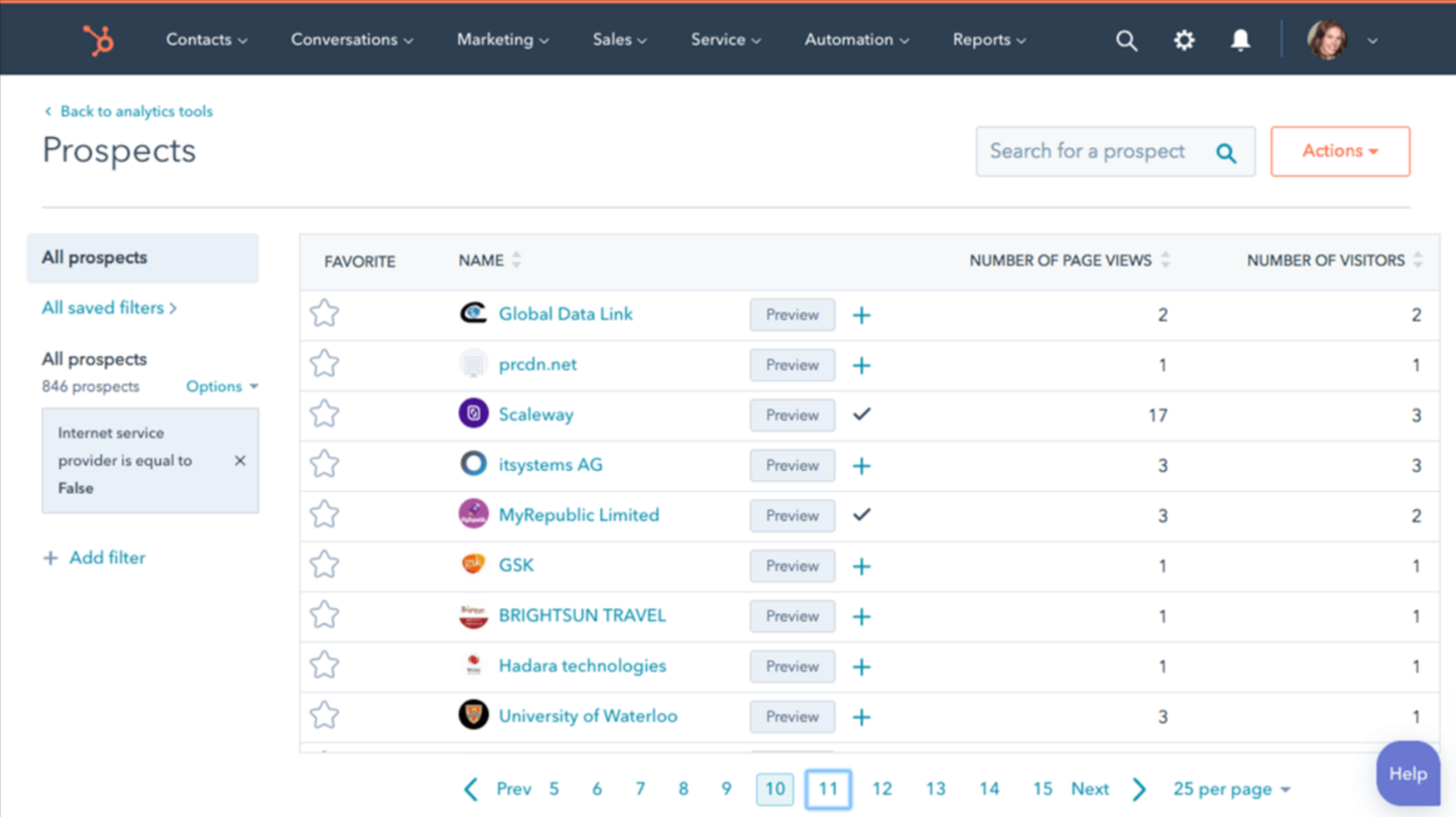 Features
Here's a closer look at HubSpot's Free Sales Leads & Prospecting Software:
Real-Time Prospect Tracking:

Keep track of all your prospects in HubSpot's contact database. HubSpot's software provides insight into your website's traffic volume, page views, and interested prospects, allowing you to follow up on warm leads rather than cold prospects.

Identify your most engaged prospects:

Spend less time sifting through leads by filtering prospects by geography, company size, number of visits, and more.

Keep Sales Reps in the Loop on Warm Leads:

Provide your sales reps with a daily, weekly, or monthly digest of the prospects that matter to them specifically. Set up automated emails to follow up on your leads.

Additional Features:
Email Sequences
Email Templates
Email Tracking
Email Scheduling
Documents
Meetings
Live Chat
Calling
Sales Automation
Reporting
Predictive Lead Scoring
Salesforce Integration
Pricing
HubSpot's Sales software is completely free! If you're looking for more advanced features to help scale your operations, HubSpot also offers premium features with their Starter, Professional, and Enterprise editions of the Sales Hub.
Related blog: HR Tools: 5 Great Applicant Tracking Systems for Talent Acquisition
#3. TimeTrade
Another tool that could become part of your sales platform is TimeTrade, an online appointment scheduling software with cloud capabilities. The Massachusetts-based company was founded in 1999.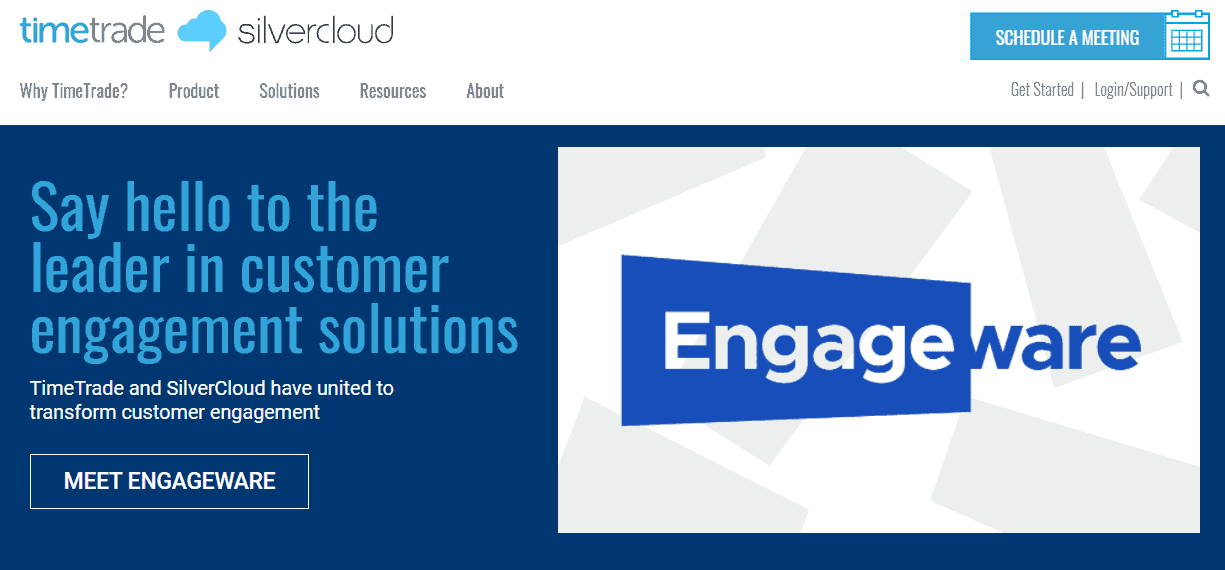 TimeTrade has solutions for small businesses to enterprises.
Features
Let's take a closer look at the included features with a TimeTrade subscription.
Appointment routing: When a request for an appointment comes to your sales team, TimeTrade's appointment routing feature selects the most appropriate team member to handle the job.
Team meetings: Meet one-on-one or in teams amongst your sales reps to quickly get up to date on customer details or prepare to close a deal.
Custom availability: When you're available, you can let your customers know it using TimeTrade. You can set certain dates and times when you can take meetings or calls.
Calendar syncing: Sync up your calendar with those of your fellow sales reps to prevent overlaps and ensure everyone is staying busy.
Automated reminders: Before any call or meeting, TimeTrade will send out an automated reminder. Post-meeting follow-ups are also issued by the software so that when a customer or lead schedules a meeting, they're more likely to attend.
Analytics: How effective are your sales and marketing teams at converting customers and increasing sales? TimeTrade's analytics will spell out everything clearly.
Pricing
TimeTrade doesn't have pricing plans, per se. Instead, you choose whichever features you're most interested in and then you pay $78 per feature for the whole year.
You can experience the full breadth of TimeTrade's services through a free trial, but there is no free plan offered.
Read also: 10 Sales Productivity Tools That You'd Want To Buy Today
#4. Javelin
The commercial planning suite known as Javelin is next on the list. Javelin has acquired more than 100,000 customers over the years, including over 60,000 territories the company manages per year.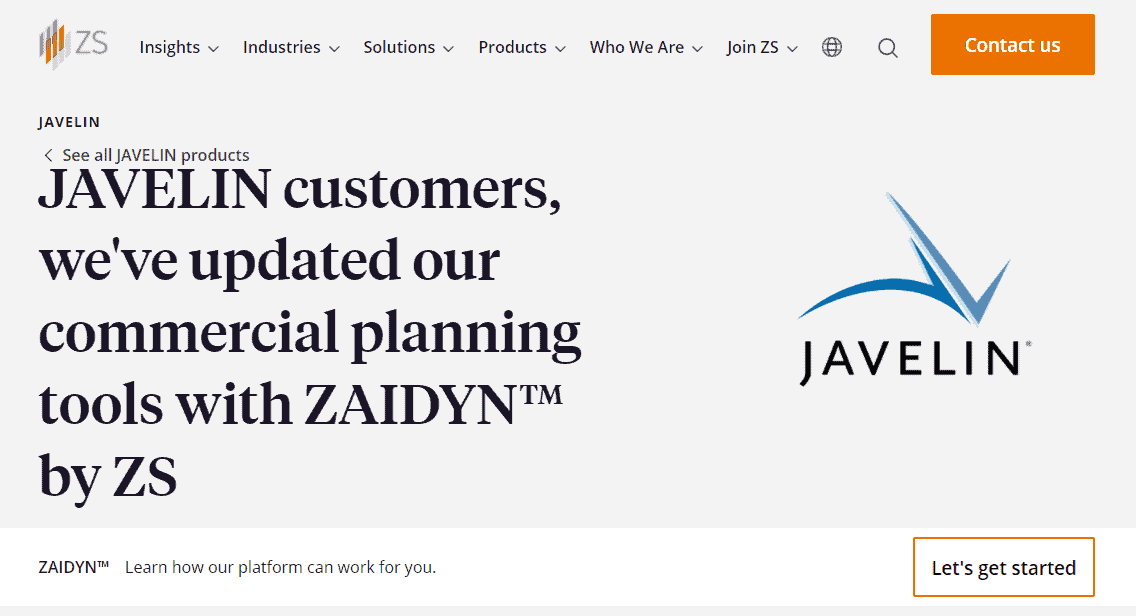 Like EngageBay, Javelin specializes in multiple areas, including strategy services, analytics, marketing, and sales.
Features
Here is an overview of the sales features Javelin offers in its sales planning tool.
Commercial Planning Suite: The Javelin Commercial Planning Suite allows you to seamlessly link together geographic data, organizational structures, and territory coverage to better manage territories.
Market data: Within Javelin are real-time updates on market data in your industry or niche. This information can allow your team to make timely decisions on customers, products, clients, and more.
Activity planning: Javelin's activity planner for salespeople can help you better grasp your workload, learn which prospects are worth targeting, and then take a customized approach to gain more customers.
Insights: The detailed reporting that Javelin provides can be divided by territory as well as otherwise filtered so you can see the precise numbers you need.
Pricing
Javelin has no free trials nor any free plans. Their pricing is $50 per month per user.
Read also: What is a Sales Pipeline & 8 Tips on How to Build It
#5. Cirrus Insight
Formerly known as Assistant.to, Cirrus Insight wants to simplify even your CRM so your sales team isn't overwhelmed by too many tasks. The goal is to help you work smarter.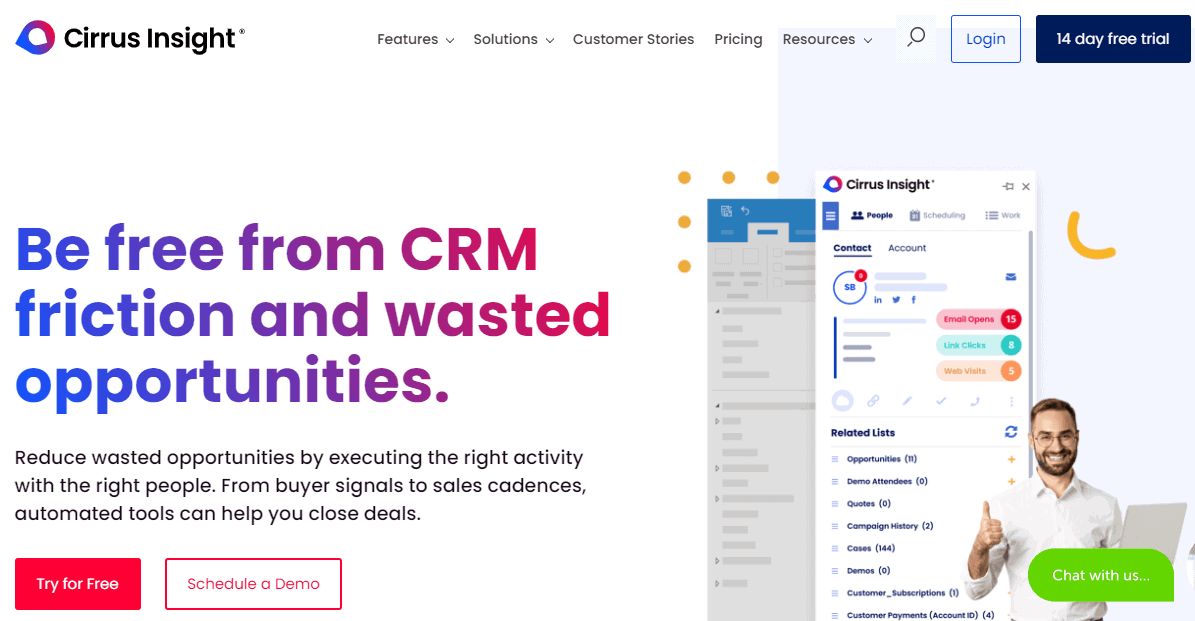 Recommended for CRM admins, sales teams, sales managers, and account executives, Cirrus Insight is a favorite sales planning tool of many.
Features
Let's take a closer look at the sales features of Cirrus Insight.
Calendar and scheduling: Select from various meeting types, set your calendar by time zone (which is useful for sales teams on the go), choose your availability, and then confirm meeting requests as they come up using Cirrus Insight.
Social Lookup: Cirrus' Social Lookup feature allows you to cull information about your sales prospects from social media. This saves you time spent researching so you can get to the good stuff: making more sales.
Attachment tracking: Do you ever send attachments such as product specs or sales contracts, but you have no idea if the attachment successfully arrived? Cirrus Insight will review your attachments until the moment the recipient opens and looks at them.
Buyer signals: Cirrus also helps your emails perform better with their buyer signals. Now you can track which recipients open your messages, which links they click, and which pages they visit on your website.
Sales cadence: Cirrus Insight uses a multi-touch sales cadence outreach to keep customers traveling reliably through the sales pipeline. The outreach can include phone calls and email sequences.
Analytics: The detailed analytics provided through Cirrus Insight's sales planning tool paint a clear picture of how many leads convert, how many deals your sales team closes, and who your biggest sellers are.
Pricing
If you're considering Cirrus Insight as your sales planning tool of choice, you can select from three pricing plans.
The Starter plan for $7 a month, when billed annually, includes features like mobile business card scanning, calendar syncing, and scheduling API.
For $16 a month when billed annually, the Pro plan adds link and email tracking as well as email syncing and calendar syncing.
Cirrus Insight's most expansive plan, the Expert plan, costs $27 per month when billed annually. You can use the most features, including all the above as well as inbox integration, link tracking, and web visitor tracking.
Read also: What is Sales Planning? Tips & Downloadable Templates for Beginners
#6. ConceptDraw
The last of our sales planning tools that we recommend for sales teams is ConceptDraw, which calls itself mind mapping software.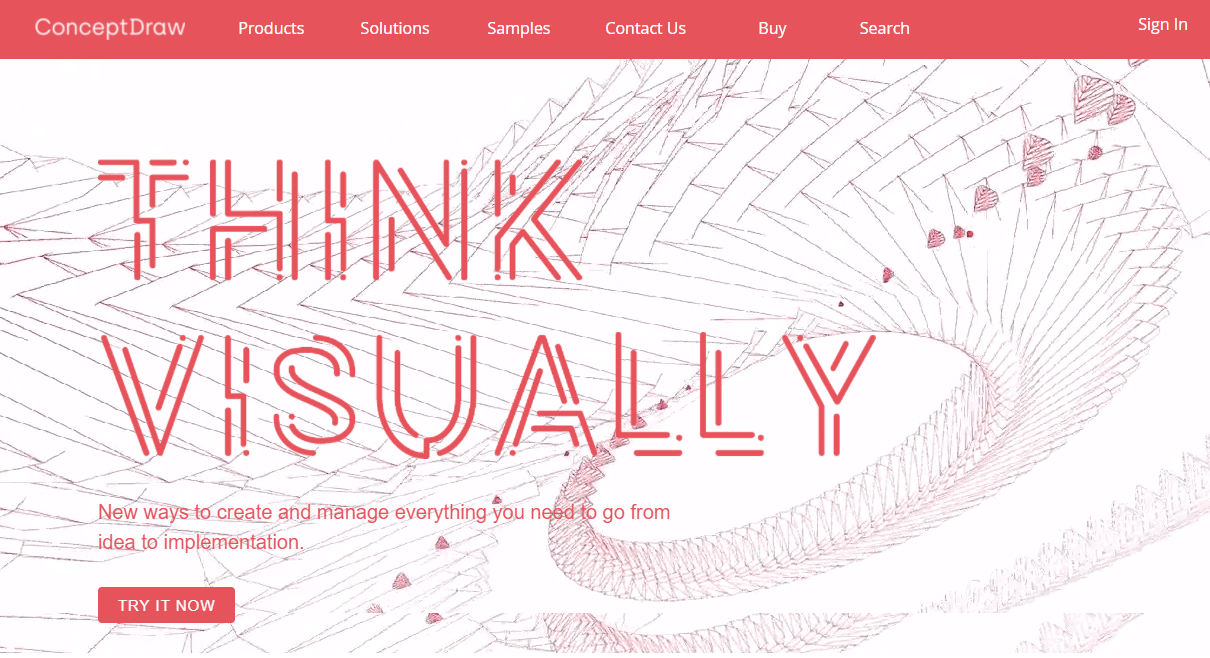 Preferred by companies such as Oracle, IBM, Samsung, Coca-Cola, and Cisco, ConceptDraw's management software solution lets you bring more sales ideas to life.
Features
ConceptDraw has a suite of products, and the one we most recommend for sales teams is ConceptDraw OFFICE 7. Here are the features you can use.
Affinity diagrams: An affinity diagram can identify current roadblocks your sales team is facing.
Relations diagrams: Once you map out your affinity diagram, you'd then create a relations diagram. The point of this is to find the relationship between one sales issue and another.
Root cause analysis tree diagrams: In a similar vein is the root cause analysis tree diagram, but this also presents solutions. Now the path to overcoming your sales hurdles starts getting clearer.
Prioritization matrice: By prioritizing your sales issues by importance, timeliness, or other criteria of your choosing, you can determine which solutions to start with first to increase your sales numbers or customers converted.
Program Evaluation and Review Technique: Known as the PERT, a Program Evaluation and Review Technique maps out your entire process from problem identification to solving it.
Pricing
ConceptDraw OFFICE 7 with ConceptDraw MINDMAP 12, ConceptDraw PROJECT 11, and ConceptDraw DIAGRAM 14 costs $499.
You can also buy each software separately. ConceptDraw DIAGRAM 14 costs $199, ConceptDraw PROJECT 11 is $299, and ConceptDraw MINDMAP 12 is $199.
Related blog: 8 Reasons Why a Small Business Must Use Sales Planning Tools
Conclusion
Is your business struggling to stay afloat?
It's time for you to take a look at EngageBay. We have the perfect solution for small businesses feeling overwhelmed with the sheer number of tools they need to get work done. With our affordable marketing automation, sales planning, and CRM software, you can finally see results from your hard work!
You won't believe how easy it is to use EngageBay. Get started with a free plan and see for yourself the power of efficient sales planning with visual reports that are custom-made just for you!
👉Want to improve your sales workflow? Explore 12 incredible sales database tools and their top features! 💡