Sales are the lifeblood of any company. We know there's no dearth of sales KPIs for you to track. But, your sales growth is one metric you cannot miss out on.
A sales growth rate that's rising each year is a definite marker of success. Sales growth can also become a rallying call for all your teams.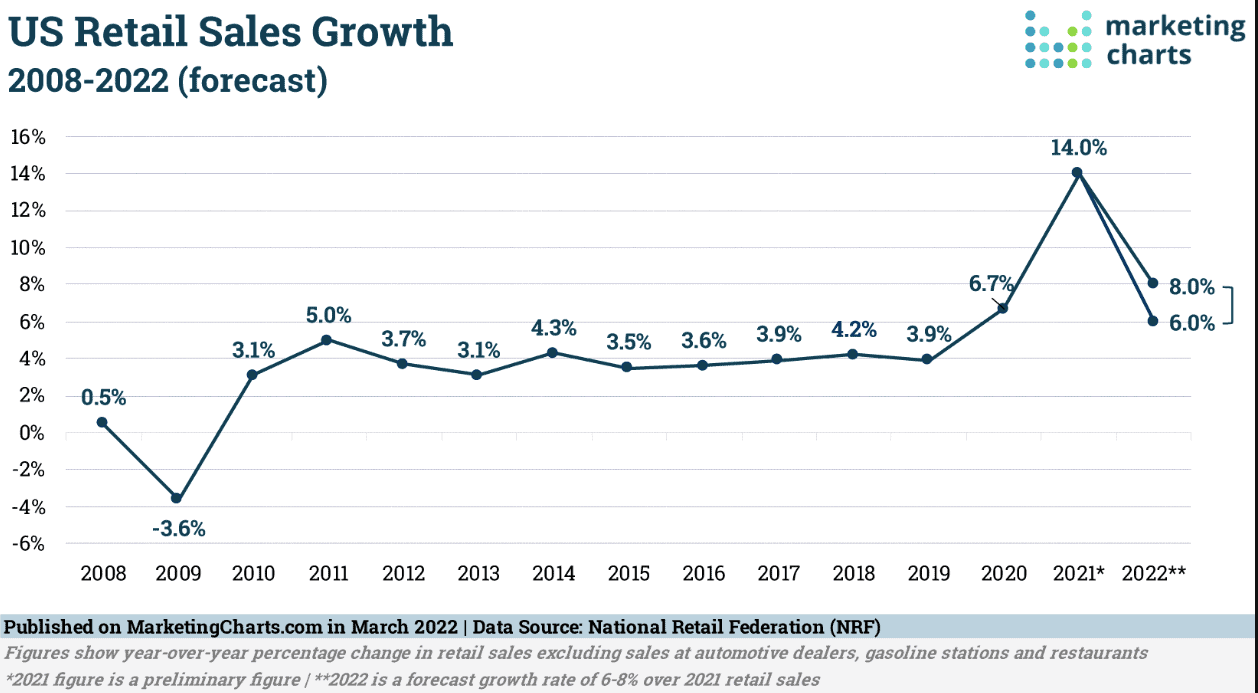 Both your sales and marketing teams will need to work together to improve the sales growth rate. And, it's one of the first metrics your investors would check.
This article will make it easier for you to:
Define sales growth and sales growth rate
Calculate your sales growth rate
Calculate the average annual sales growth rate
Apply 12 proven sales growth strategies
Let's get started right away.
Sales Growth Rate 101: Definition & Formulas
You can track your sales growth rate and the average annual sales growth rate (ASGR) with data from your CRM platform. But first, what do we mean when we say sales growth rate?
The sales growth rate is a measure of the sales revenue you've generated over a fixed period. This metric is used by companies and investors to measure the success of a business.
If your sales growth rate has declined, then it's a clear sign that you need to seriously re-evaluate your sales and marketing strategies.
How to calculate your sales growth rate?
You'll need to pull up your total revenue from sales in your quarterly or annual reports, and you're ready to start. Here's the formula to calculate your sales growth for the past year:

How does this formula work? Here's an easy example.
Amy's Baking Company specializes in creating stunning cakes and pastries. In April 2021, they generated a revenue of $100,000 from sales. In April 2022, they reported a sales revenue of $130,000.
So, let's apply this formula to calculate Amy's Baking Company's growth rate.
Sales Growth for 2022 = 130,000-100,000/100,000*100
So, the sales growth rate for one year is 30%.
Let's look at another example. Amy's Baking Company generated a revenue of $90,000 in 2018. The same company generated a revenue of $80,000 in 2019. So, how would we calculate the growth rate here?
It's simple, again.
Sales Growth Rate for 2018 = 80,000-90,0000/90,000*100
Here, the sales growth rate becomes -11%. This is an example of a negative sales growth percentage.
But, what if you need to calculate their sales growth rate over many years? We've got you covered with another formula.
How to calculate your average annual sales growth rate?
Companies often measure their average growth rate over several years. To do this, begin by calculating your growth rate for each year. If you're measuring your growth rate over five years, you'll get five different growth rates. Now, we need to find the average rate. Here's how.

Let's calculate the average annual sales growth rate for Amy's Baking Company for the past 3 years. Here's the data.
| | | |
| --- | --- | --- |
| Fiscal Year | Total Sales Revenue (in dollars) | Sales Growth Rate |
| April 2019 | 80,000 | N/A |
| April 2020 | 90,000 | 13% |
| April 2021 | 100,000 | 11% |
| April 2022 | 130,000 | 30% |
To start with, add all the sales growth rates for the past three years. Once you have this number, divide the total by the number of years. In this case, it is three.
Average sales growth rate = (13+11+30)/3 years
In this case, the average annual sales growth rate for the last three years is 18%.
To make life easier for us, there are several helpful online sales growth rate calculators. You can find a reliable one here.
8 SMART Sales Goals for Business Growth [+ Case Study]
12 Powerful Sales Growth Strategies for 2023
We've seen how sales growth rate can be a pivotal metric. There are many strategies you can use to boost your growth rate. No matter what your current and possible sales growth rate may be, these strategies can take you to the next level.
1. Tap into expansion opportunities in your local market
Some companies make the mistake of expanding too fast, without first leveraging and saturating their local market. So, as the first step, explore expansion opportunities in your local market.
Think about it. You already have a thorough knowledge of the pain points and demographic data of your local customers. You'll also boost revenue through referrals and word-of-mouth marketing.
We recommend starting with doing an in-depth local market study in your product niche. This will help you:
Reduce customer retention costs in the long run
Get a clear idea about your target market
Understand how to stand out from local competitors
Develop a better understanding of customer journeys and pain points
Here are some of the most common challenges faced by companies when leveraging their local market research.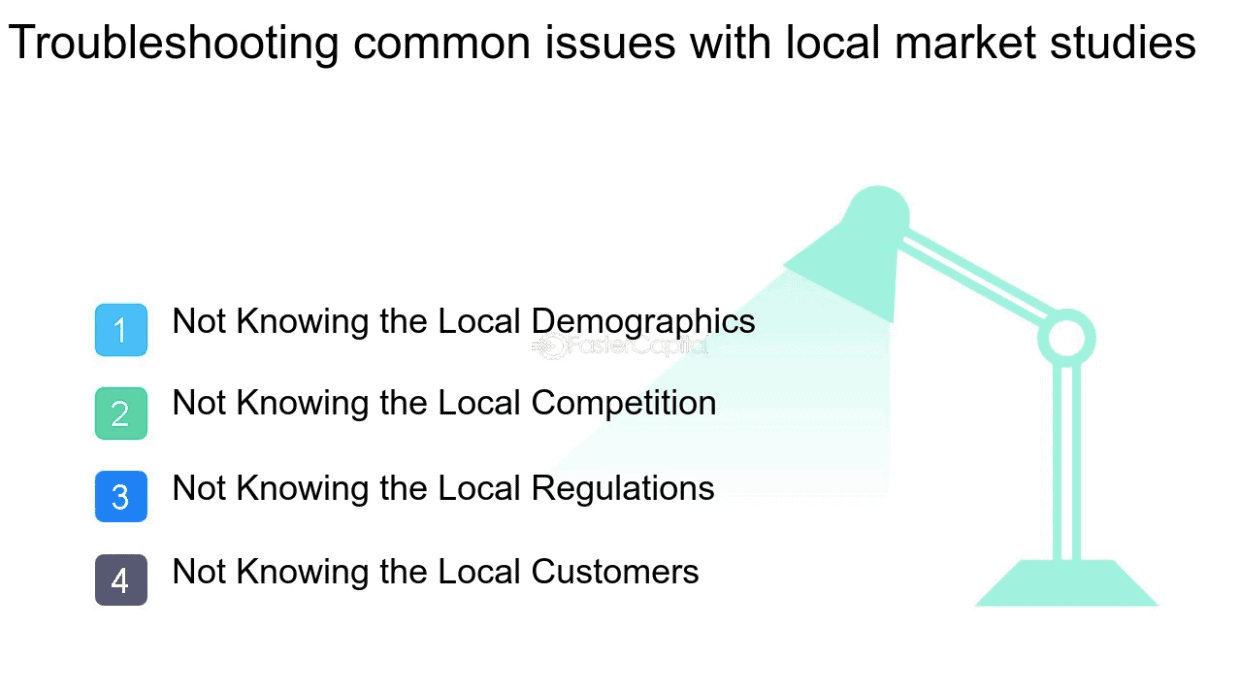 2. Upgrade your sales training strategies and goals
While most companies have a sales onboarding training module or strategy in their arsenal, ongoing sales training for your reps is equally important.
According to studies, ongoing training boosts each rep's net sales by 50%! And, it can improve employee motivation if done correctly. No sales rep wants to sit through boring seminars that don't add value. So, keep it interesting.
Here are some of the common challenges of sales training reported by companies.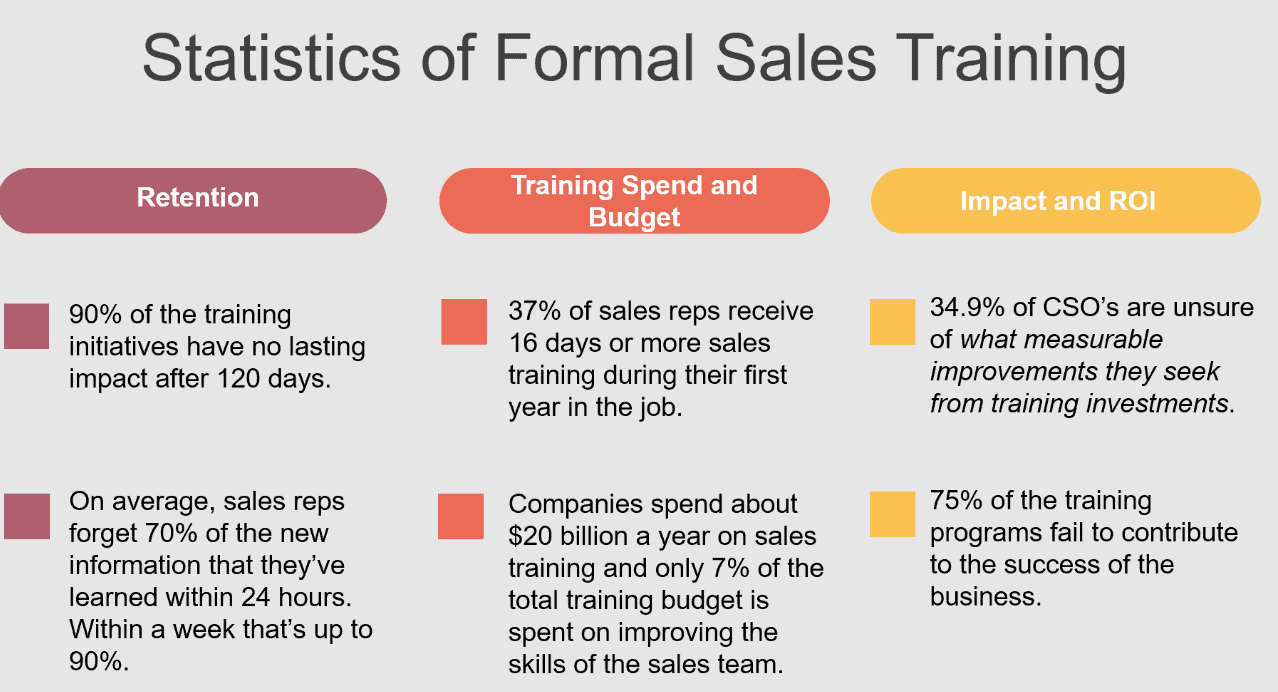 So, first, get back to the drawing board and get clear on your overall goals from the training modules and how you'll measure them.
Here are some proven continuous training strategies:
Offer refresher courses and smaller modules on sales strategies. This improves retention.
Encourage self-paced learning with online courses. Optimize the course for mobiles too.
Offer experiential learning opportunities where your reps can work with a mentor or senior management.
Gamify aspects of your learning module to improve engagement and interest.
Develop a transparent mechanism to correlate knowledge and performance.
Consider profile-based learning that's tailored to each sales rep's requirements.
16 Key Sales KPIs for Small Businesses: Boost Your Revenue
3. Use a CRM platform to boost sales growth
According to studies by Pardot, without a CRM platform, 79% of marketing leads do not get converted to sales. And, a CRM system typically results in 30% more conversions.
So, if you don't already have one, do yourself a favor and get a suitable CRM platform.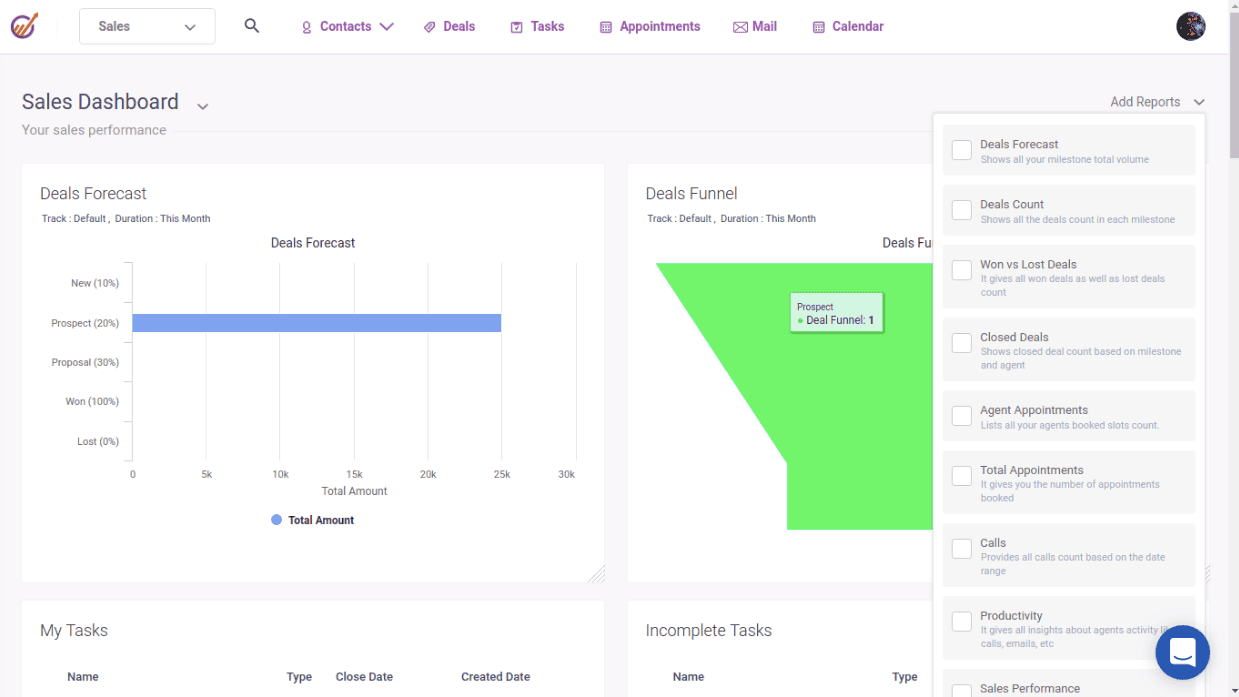 Here are some ways your CRM platform can benefit you:
Target the right audience, create better buyer personas, and improve conversion rates.
Make data-driven decisions based on live analytics and reports.
Streamline and optimize your sales moves.
Marketing and sales automation workflows can improve efficiency and accuracy.
Better customer retention and better customer experience.
Read also: Upselling Techniques: 10 Expert Secrets to Skyrocket Your Sales Performance
4. Customize your sales pipeline
A sales pipeline is the visual representation of the prospect's stages of engagement with your sales and marketing teams.
Unlike a sales funnel, your sales pipeline gives you insight into the steps taken by your sales reps and marketing team to drive purchases. A sales pipeline breaks down your larger sales goals into smaller tasks that can be tracked easily.
There are five stages to every sales pipeline. But, you'll need to customize your sales pipeline to get the most out of it.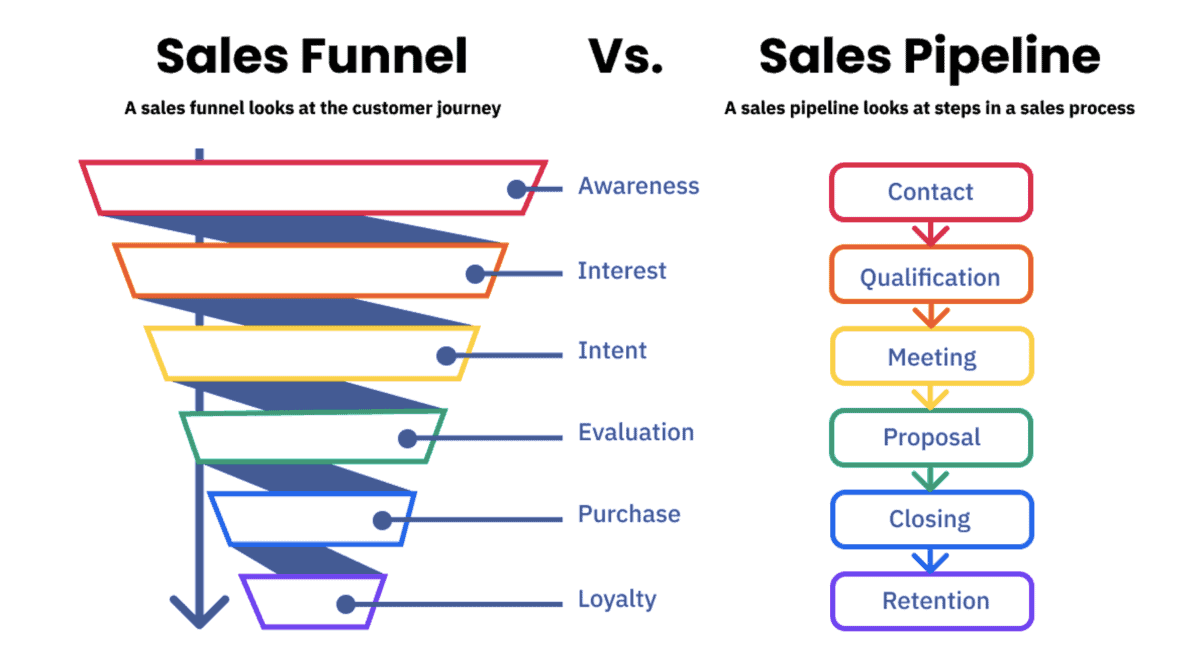 Follow these steps to customize your sales pipeline:
Take stock of your sales pipeline health. The senior management and sales leaders have to be hands-on with this.
Update your buyer personas and identify new prospects.
Identify your prospect's pain points and challenges. Then, brainstorm possible solutions.
Calculate the number of opportunities for each stage of the sales pipeline and begin lead generation.
Set clear targets and measurable KPIs for each stage of the sales pipeline.
Assess the viability of each deal and identify actions that drive prospects to the next stage.
Regularly update this process. And, ensure that your practices are scalable.
9 Sales Pipeline Tools for Power Sellers (Pricing, Features)
5. Optimize your marketing strategies
According to a survey by Sales Insights Lab, 61% of salespersons said that selling has got much more challenging in the past 5 years. And, there's a good reason for this.
Sure, consumer preferences and values are changing at a break-neck pace. The pandemic has indelibly changed the economy in ways we may not fully understand. Here's a snapshot: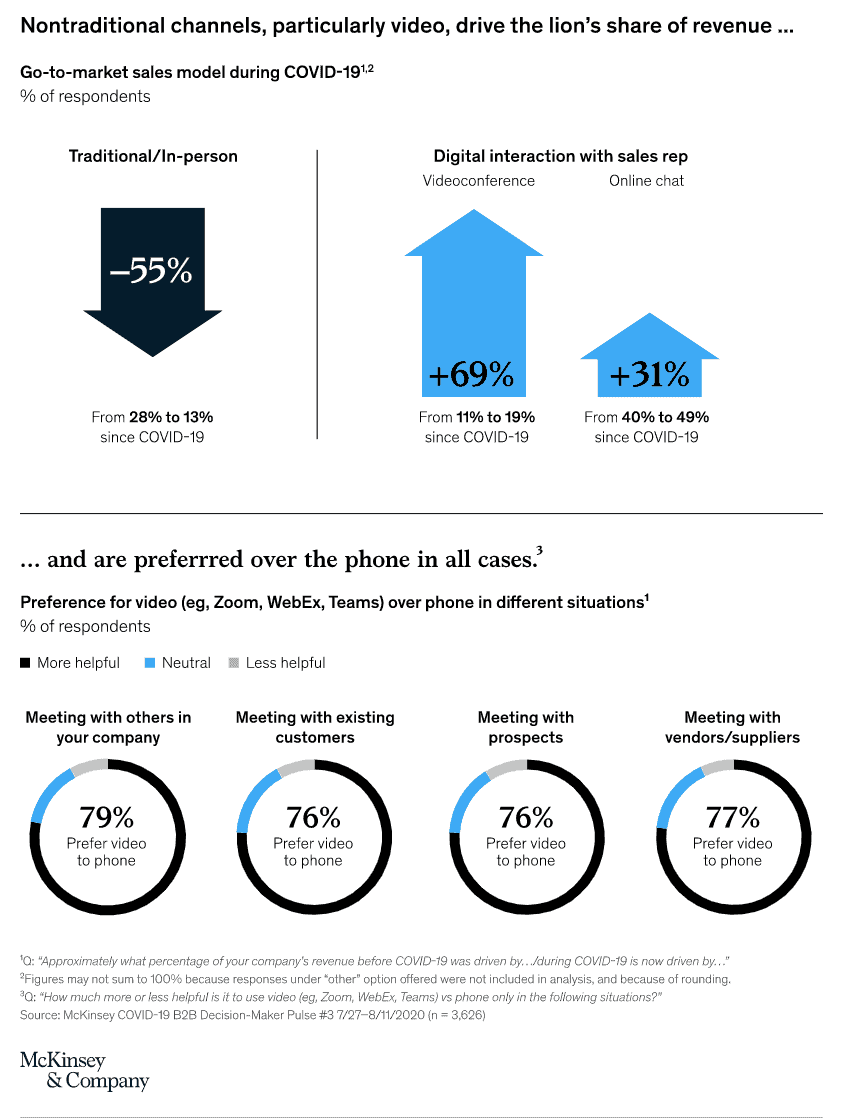 In their survey, McKinsey found that 46% of sales leaders expected new go-to-market models to stick for the next 12 months or more.
So, if you're struggling with low sales, it's time to get your foundation right and re-evaluate your standard sales and marketing strategies.
Read also: Sales Quota 101: What It Is and Why It Matters to Your Business
6. Make your sales territory mapping process smarter
When sales territory mapping is done right, the right sales rep will be able to target the right prospect at the right time.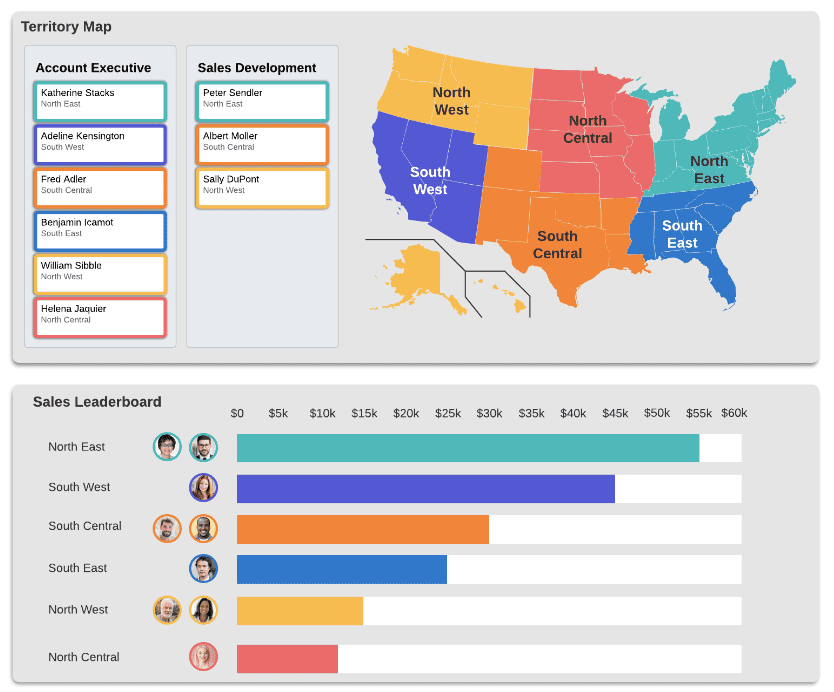 Traditionally, sales territory mapping was entirely based on location. But, companies are increasingly using intelligent sales mapping technology to redefine it. Follow these three steps to get started.
Set measurable objectives and goals for each stage of the sales pipeline in each sales territory. This can include financial KPIs or objectives like attracting more new leads from one particular segment or territory.
Ensure that your segmentation aligns with your overall objectives. Segmentation can be based on location, stages of the customer lifecycle, previous user behavior, and interests.
Match the right sales rep with the right sales territories. You want to consider factors like experience, strengths, and location while assigning a territory to a sales rep. Finally, ensure that your changes are scalable and maintain clear internal communication.
Read also: Master the Art of Small Business Growth: An 8-Step Journey to Success
7. Update your sales motion
Your company's sales motion is a set of actionable steps based on your overall sales methodology to close more deals. Now, your sales motion will vary greatly based on factors like your size, your target audience, and your sales goals.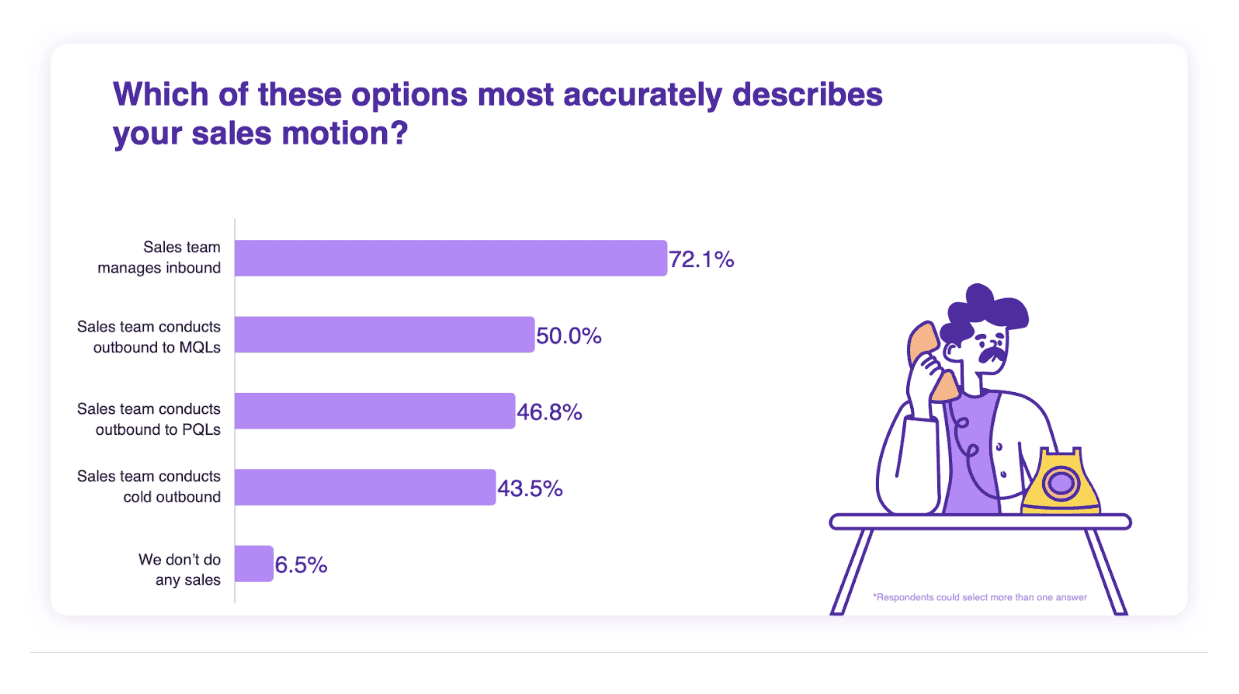 Here are four simple steps to revamp your sales motion:
Re-think your core messaging. How could you highlight your product as a must-have for customers? Remember that humans respond to real stories. How can you better showcase solving customer pain points? Your core marketing narrative should make your prospects more receptive.
Next, ensure that new marketing ideas and narratives are implemented and designed well. It should make both economic and operational sense for your company.
Reconsider your sales discovery and lead generation process. With rapid changes in customer preferences, you'll need to find new ideas to generate more leads. After this, re-evaluate your closing process as well.
Incorporate continuous sales training so that all your reps align with the overall marketing methodology.
8. Expand into new channels of distribution
A distribution channel outlines the process through which a product reaches consumers. There can be several intermediaries involved in this process, like manufacturers and distributors.
Now, some companies would benefit from strengthening and streamlining their existing distribution channel. Other companies need to expand and scale to new channels. Here are the key benefits for companies.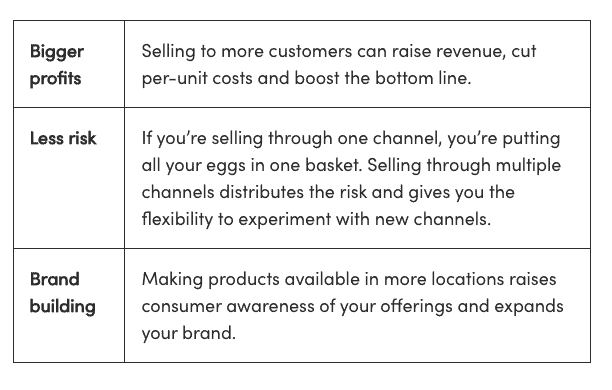 Start with an honest evaluation of the efficiency of your current distribution channels. Then, consider if you need to expand them.
Remember, when you add a new distribution channel, there will be set-up and operating costs involved. So, choose only those channels that can add a tangible benefit to your company.
Inside Sales: What Your Company Needs to Know
9. Use direct selling to your advantage
Direct selling is the process of selling products outside retail settings, without any middlemen.
Leveraging direct selling can cut down the influence of middlemen and reduce costs. Here are some common markers of success for direct selling associates.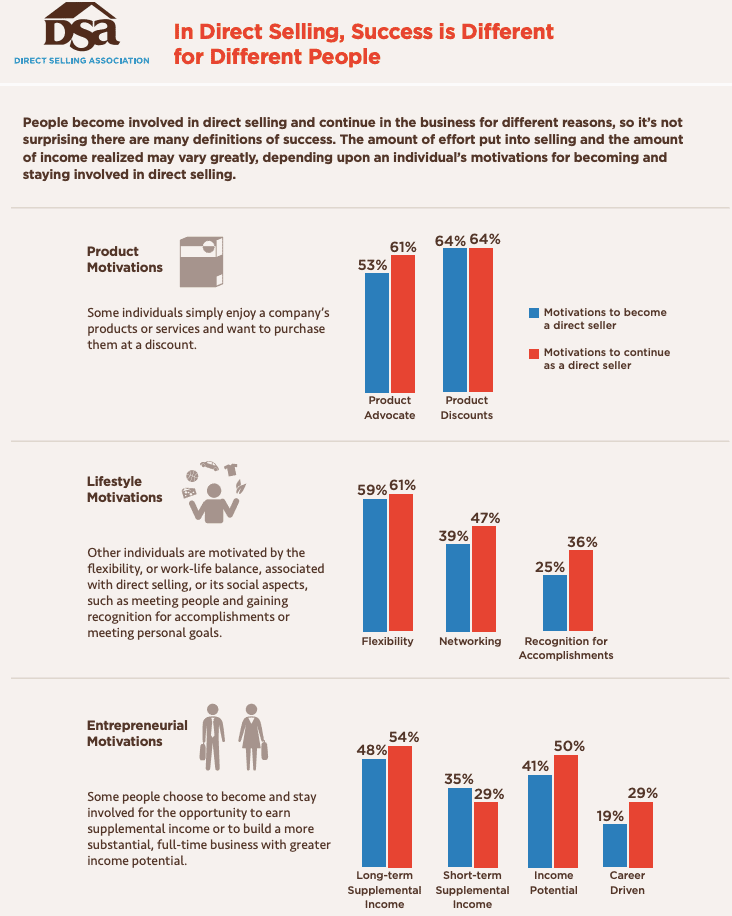 However, one caveat with direct selling is that your sales reps or associates should not prioritize recruiting new salespersons over pitching the product. Then, it could devolve into a pyramid scheme, which will greatly erode the trust in your brand.
Focus on building relationships with prospects rather than expanding your direct selling network.
10. Leverage membership programs and subscriptions
Creating a robust membership program is one of the best sales strategies for B2B or B2C companies. The subscription model is one of the most popular membership programs.
Under this model, a subscriber pays a certain amount each month or year to use your services. This is a model used by most SaaS companies as well. It improves customer retention and is very cost-effective.
What Is Sales Volume? 8 Strategies to Boost Your Revenue
11. Implement account-based selling strategies
Account-based selling (ABS) process is a sales methodology where a company dedicates the most time and resources to high-value prospects. There are multiple channels and touchpoints you can use for account-based selling. And, it usually requires your sales, marketing, and customer service teams to work in tandem.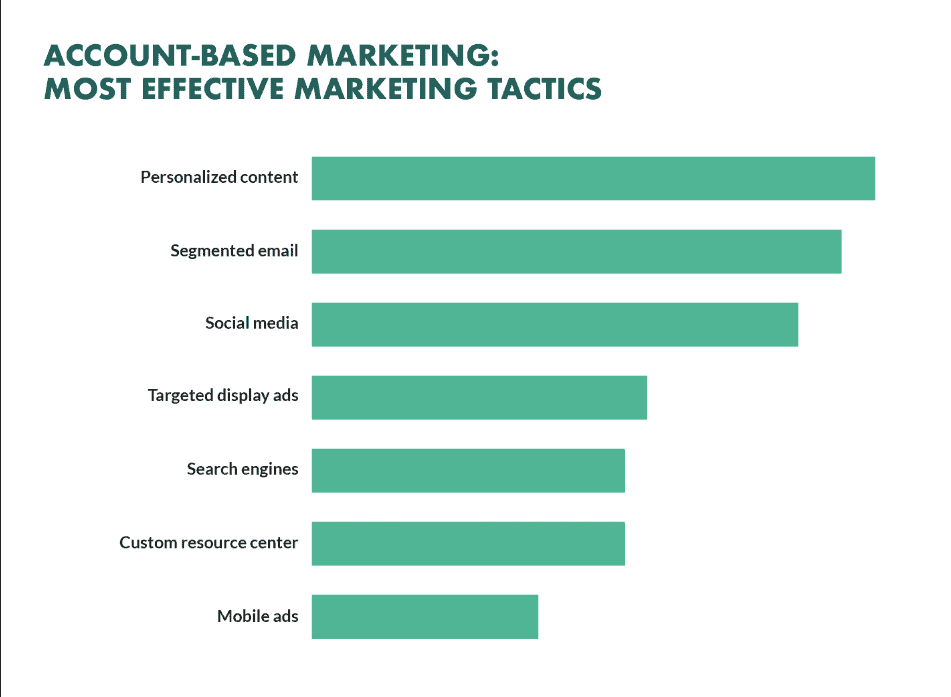 Here's how to get started:
Define your ideal buyer profile. For this, you'll have to conduct some customer research and use data sets from multiple sources. Identify their pain points and barriers to conversion.
Identify the right marketing channels and sales tactics for each account. Begin by mapping out the decision-making process and create a strategy for each account.
Assign a dedicated team for each high-value account you're targeting. This includes sales reps, marketers, and customer service.
Measure your sales KPIs and reiterate this process for the next set of high-value accounts.
12. Capitalize on the power of partnerships with a B2B or B2C marketplace
Leaders in the tech industry like Google, Oracle, and Salesforce have shown how marketplace partnerships can be pivotal to your success.
A thriving marketplace in your industry can help you tap into new prospects. And, companies can compensate for their strengths and weaknesses through functional marketplace partnerships.
Here are our top tips:
Set clear goals for what you want to achieve through marketplace partnership. Is it just lead generation? Do you aim to expand to other locations? Set measurable goals.
Do some marketplace research. What are the gaps in the marketplace? Is the marketplace already saturated or is there scope for onboarding new partners?
Launch a test version of your marketplace, with the minimum features. This could include an onboarding process for partners, checkout tools, and deal management tools. Focus on user-friendliness and efficiency. Don't launch to your broader audience until you fix major issues.
Finally, you're ready to deploy it to a selected group of buyers or sellers. Collect extensive feedback and make changes before launching to larger groups.
Sales Analysis: Learn To Zoom In & Master the Pipeline
Wrapping Up
No company can thrive in today's economy without sales growth. And, it is also monitored by your competitors and investors.
Investing in the right CRM like EngageBay's all-in-one platform is one of the best ways to monitor and improve your sales growth strategies. Get in touch with us if you have further queries about sales growth strategies.