Does your restaurant use automation?
If not, we have a follow-up question for you: why not? A 2022 report in Hospitality Technology reports that 75% of restaurants already rely on automation for simplifying day-to-day operations.
The bevy of automation tools at your disposal can improve food service, food delivery, and the guest experience.
In today's in-depth glimpse into automation, we'll assess its growth in the restaurant industry and provide solutions and tools your establishment can begin utilizing to grow with automation!
What Is Restaurant Automation And Why Is It Gaining Importance?
First, we'll start with a definition.
Automation is programming systems for a less hands-on approach from human staff. Restaurant automation incorporates the strides that automation has taken and inserts them into the hospitality industry.
Why is that so important?
It's no secret that the hospitality industry is an extremely busy one, especially restaurants. Even those who don't work in the industry know that.
Servers can be on their feet for 10 or 12 hours a day if not longer, chefs constantly prep food, and dishwashers have a seemingly never-ending pile of dishware to clean.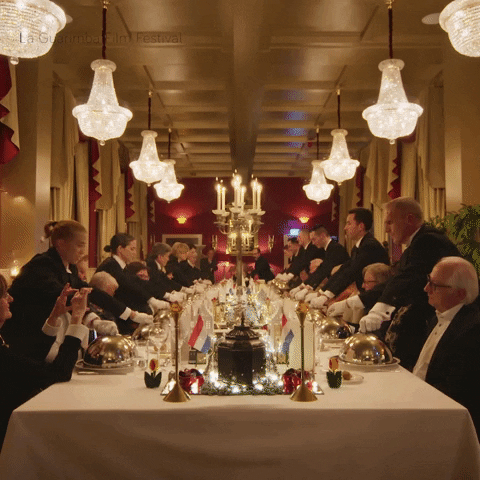 While automation can't streamline every area of a restaurant's operations, it can help in many key areas, as we're about to share with you.
Read also: Proven Restaurant Marketing Ideas for 2023
The Types of Restaurant Automation Tools
Automation is a full-fledged tool that's ready to slot into any ongoing restaurant strategy. The following types of automation tools showcase the breadth of automation in this day and age.
Front-of-House Automation
Your restaurant has both front-of-house and back-of-house operations with automation tools to match.
Front-of-house automation deals with all front-of-house operations, including the restrooms, outdoor seating, the bar, the dining room, the waiting area, and the host stand.
These areas are the most visible to customers, so any restaurant must strive to keep operations here streamlined.
An example of a front-of-house automation tool includes online ordering or ordering through a QR code. The waitstaff can save time delivering menus and collecting order information from these tables, freeing them up to work elsewhere.
Customers will also appreciate the greater degree of ordering freedom they have.
QR Codes and Digital Menus
Many of us have walked into a restaurant at some point in the last few years that no longer has paper menus. Rather, you can use your smartphone to scan a QR code and see a digital menu.
From a hygienic perspective, especially with COVID-19 still lingering in the background, going menu-free makes a lot of sense.
It's also convenient and cost-effective for the restaurant. No longer does an establishment have to print out dozens of paper copies of its menu when it's all digitized. Waitstaff can also save time doling out menus and collecting them after customers place an order.
The restaurant must keep the digital menu current to reflect price changes and food availability.
Read also: Craft a Winning Restaurant Schedule Template: Best Practices
Cloud-Based Point of Sale
Restaurants must use a point-of-sale or POS system to close out transactions. That alone isn't anything new but moving POS to a cloud-based system is far more novel.
Now restaurants can use automation to process customer payments using the power of the Internet. No longer do they have to wait for sometimes slow-loading servers.
A restaurant doesn't have to shut down operations if a server goes down, so a cloud-based point of sale benefits an establishment's bottom line.
Customer-Facing Displays
Customer-facing screens, also referred to as customer-facing displays, can also automate your restaurant.
Popular in quick-service establishments especially, customer-facing displays provide information during the ordering and checkout process.
For instance, after sharing their order information, a customer can use the display to review their order details and confirm that everything is correct. The customer can also review their costs, including tax percentages and subtotals applied (as appropriate).
Your restaurant staff can also use customer-facing displays, especially when checking for discounts and sales on menu items.
Customer-facing displays inspire more confidence in the ordering process on both sides.
Automated Inventory Management
Restaurants must manage inventory, or they'll run out of stock and have to face many disappointed customers. They could also lose business if inventory issues happen frequently enough.
Tracking inventory takes valuable time that not all restaurant staff may have. Automating inventory management wins back that time, yet inventory always stays strong.
Through an automated inventory management system, staff can always see how much stock is left and manage sales numbers for the day and the week. Before a stock of an ingredient reaches zero, the staff can order more (although not through the system).
Read also: 20 Hotel Marketing Ideas To Thrive In The Digital Age
Robotic Kitchens
Although it may sound way too futuristic for our times, plenty of restaurants already feature robotic kitchens. The kitchens are staffed at least in part with robots.
Currently, robots can only handle basic and repetitive tasks such as making salads or flipping burgers. Still, with robots taking care of those jobs, humans don't have to. Your restaurant staff gets more freedom to work on other tasks.
Although robotic kitchens still have a ways to go, and so many years may pass before we see fully automated kitchens, that is undoubtedly the future.
Kitchen Displays
No, we're not talking about decorations strewn about the restaurant kitchen but kitchen display systems.
A kitchen display system closes the gap between the front and back of the house. These two areas both drive a restaurant's success yet can get separated during day-to-day operations. The kitchen display system will show orders as they arrive.
This saves waitstaff time from going from the front to the back of the restaurant and then again and again, contributing to fatigue that can make their jobs more difficult.
The lines of communication between the front and back of the house will also improve, the number of paper tickets will decrease, and customer satisfaction will increase.
Back-of-House Automation
Speaking of the back of the house, like front-of-house automation exists, the back of the house also has the option to automate its operations.
Since the back of the house is where all food prep occurs, simplifying tasks and reducing rates of errors will improve efficiency for all.
Delivery and Takeout Integrations
Finally, there are delivery and takeout integrations. Through advanced POS with automatic syncing capabilities, restaurants can store current orders and dole out responsibilities for delivery and takeout accordingly.
Read also: How to Write Your Restaurant Business Plan
Self-Service Kiosks and Their Growth to Primetime Use
We also want to discuss self-service kiosks, another innovative piece of restaurant tech.
Self-service kiosks have popped up left and right, and not only in the hospitality industry. Their unparalleled convenience has made them a mainstay, so let's explain more about what these kiosks do and how they work, shall we?
A self-serve kiosk includes a small computer or tablet that customers can interact with when visiting your restaurant. They can read your menu, place an order, check on the status of their order (at times), add to the order, review their bill, and check out all using the kiosk.
The purposes of self-serve kiosks alone explain the technology's meteoric rise to prominence. Going back to the COVID-19 pandemic, which rocked the restaurant industry when it was most prevalent, people couldn't stand too close to others for a long time.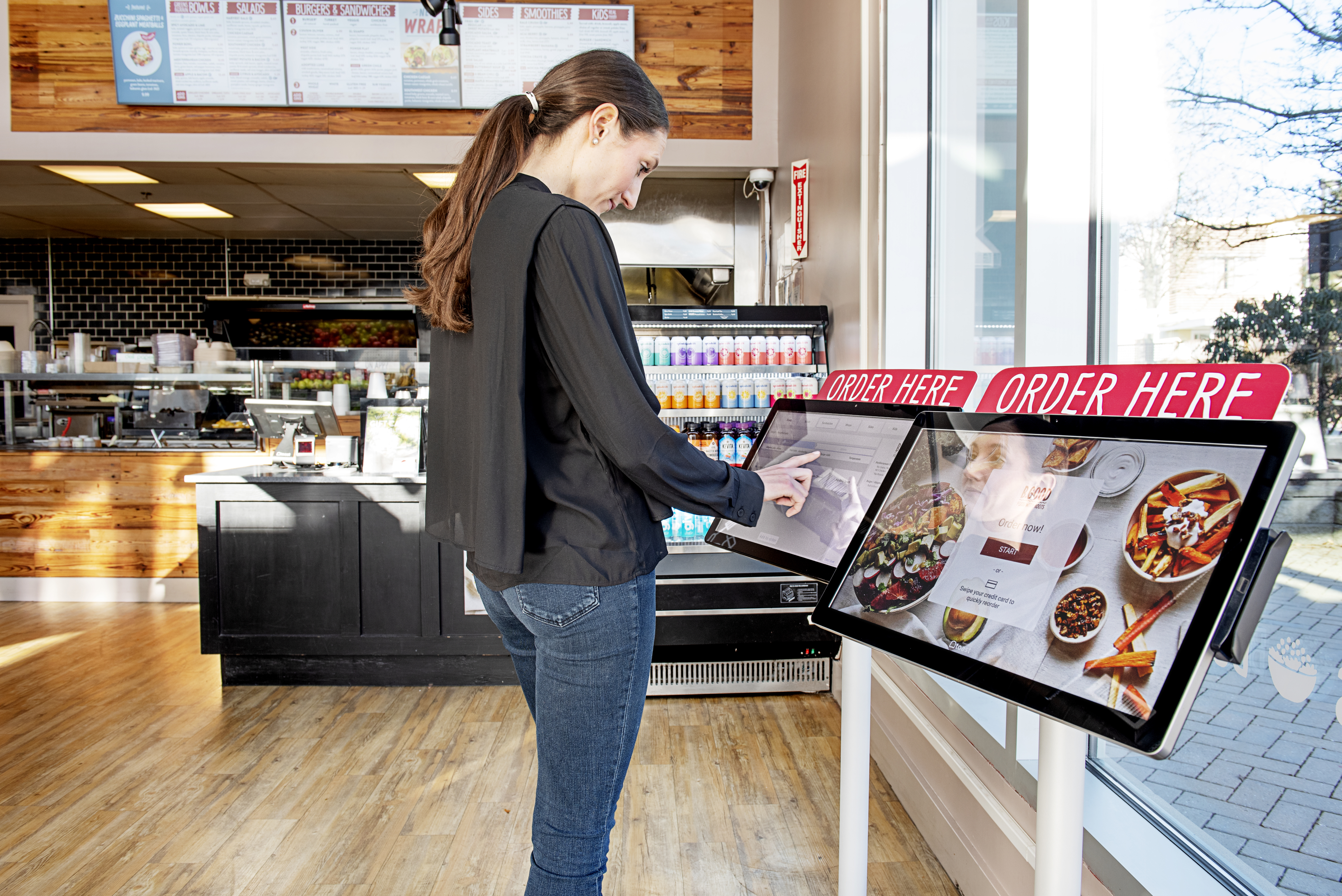 Self-service kiosks filled in the gaps, allowing customers to have an optimal restaurant experience without as much human contact.
Even in the post-COVID age, the convenience of the kiosks has attested to the technology's staying power.
It's no secret that most people would prefer not to deal with others. Self-service kiosks make that possible, which boosts the customer experience.
As for how the restaurant benefits, like all automation technology, self-service kiosks allow waitstaff more time to serve other customers who maybe aren't quite as embracing of modern technology.
Read also: How CRM Software Help Hotels Understand Their Customers Better
How to Improve Restaurant Operations Using Technology
As great as your restaurant operations may be at current, we're sure you'd agree they can always improve. The following 11 restaurant tech options will help you achieve your goals!
1. Online Ordering
Online ordering has become a part of most consumers' everyday lives. According to cloud POS solution Lightspeed, 60% of consumers in the United States use online ordering weekly and another 31% do it twice a week.
Customers appreciate convenience wherever possible. If they don't have to pick up the phone and place an order or drive to the restaurant, then why would they?
Online ordering has other benefits. There's less confusion than placing an order on the phone or in the drive-through. The other person taking the order can always mishear, which leads to mistakes with the order.
An online order presents the order in text format, so it's a lot harder to misinterpret.
Customers also can customize their orders using online ordering in a way they can't do as easily when ordering on the phone or through a drive-through.
2. Automatic Billing
Today's technology also allows restaurants to automate billing. This doesn't apply as much to the front-of-house side of customer operations as it does to the back-of-house.
For instance, your restaurant works with many vendors and operators. With all the other tasks you have to contend with, sometimes you forget to issue invoices on time. By the time the invoices are paid, the process takes far longer than it should have.
Automatic billing sends out the bills without your intervention. You won't have a single invoice slip through the cracks anymore!
3. Online Payments
Going hand-in-hand with automatic billing, restaurants can also use an online payment system for vendors and operators.
With online payments, a vendor has a secure portal to log into and make payments on the invoice due date.
4. Table Reservations
Customers no longer have to pick up the phone to request a table for that special reservation they wish to make. They can also reserve a table online.
At the very least, this automated service allows a customer to reserve a spot without picking up the phone and talking to another human being. They might even be free to select a seat depending on the restaurant reservation and what time they make the reservation.
5. Cloud Telephony
Your restaurant can use cloud telephony as well.
This service, also called cloud calling, is known as unified communications as a service or UCaaS.
Rather than have a dedicated phone line, a restaurant can now use its Internet connection to keep the phone system afloat.
Talk about a way to modernize outdated technology!
CRM Experience: How Customer Satisfaction Tools Get Business Success
6. Loyalty Programs
Loyalty programs in restaurants aren't new but implementing automation into the process is. You can implement automation into loyalty programs in a variety of ways.
For instance, when customers meet a certain threshold, such as spending X money or placing Y orders, they automatically receive their rewards.
You can also use automation to track loyalty points and provide customers with a dashboard so they can review their own progress.
Here's a good example from Wendy's 👇🏻
7. Accounting and Reporting
Going way back-of-house now, restaurants have to produce accounting and reporting tasks just like any other business. It's difficult to find the time to compile these reports but falling behind isn't an option either.
This is where automation comes in. Automating accounting numbers makes it easy to cull this data in reports. You can even use automation to produce reports!
8. Analytics
How much have sales risen over the latest period? How many new leads entered the funnel? How many customers did your restaurant convert?
Analytics can answer these questions and more. Like reporting and accounting, generating analytics can take up a tremendous amount of time that restaurant owners or staff might not have.
Automating analytics generation keeps you on the ball with the metrics that matter without sucking up too much time from your busy schedule.
9. Customer Relationship Management Software
Customer relationship management (CRM) software is a treasured tool used by businesses across multiple industries.
Restaurant CRM can serve a multitude of benefits, so let's take a look:
Keeps customer data and presents it beside other restaurant metrics
Inspires the creation of successful, targeted marketing campaigns
Allows you to dig deeper into sales trends
Integrates with an existing loyalty program
Helps you better understand your customers for a higher rate of retention
10. Feedback Management
Your restaurant can also use automation for feedback management.
A feedback management system involves issuing surveys and then analyzing the results to cull unique insights into the rate of staff and customer satisfaction.
Through feedback management, you can reduce employee turnover and retain more customers.
Top 5 Restaurant CRM Software To Consider
Conclusion
Restaurant automation is here to stay, as many establishments have already benefited from it, and many more will in the future.
Now that you're aware of the various tools at your disposal to grow your restaurant, we too hope you'll consider automating more restaurant processes!