It's not uncommon for the digital marketing space to shift rapidly. Your hotel should be capable of withstanding these changes. To ensure that you're business is prepared, you'll need to make use of the best hotel marketing ideas, to reach potential customers.
Marketing your hotel online can help you increase awareness of your hotel business. You could also add chatbots to your business website so that people could get immediate queries answered. Now, more than ever before, prioritizing the user's digital experience with your business has become important.
But how can you ensure that you're on the right track? Here are some hotel marketing ideas that can help you stay focused on the things that matter the most today.
1. Create Podcasts for Event Planners
Millions of people listen to podcasts. If you create a podcast about your hotel, about the events that happen in the hotel, planners you've met, and more, you can attract event planners to your hotel.
Talk about the events that your hotel has hosted, the challenges you faced, and how you dealt with them. Talk about how specific events were brought to life in your hotel, and how the audience reacted to the event.
2. Create an Online Course on Your Hotel's Expertise
At the end of the day, no one knows your hotel better than you. Event planners might want to learn more about your hotel, before they book the venue for their event. One of the best hotel marketing ideas is to prove that you have industry knowledge, and provide people with useful information about the hotel industry, through an online course.
Consider focusing the course on an area that your hotel is particularly known for. If this area happens to be food, then focus your course on that. If your hotel is known for hosting events, then prioritize your course on that.
Once you've created the course, you can host it on various platforms such as Udemy, Skillshare, Teachable, and more.
Read also: How to Write Your Restaurant Business Plan
3. Build Free Templates for Event Planners
Consider creating templates that event planners find useful. Create printables and downloadable material as well. This kind of hotel marketing strategy allows you to generate leads while offering benefits to the customer.
You can create an information sheet for planners to fill out or a template that they can use to calculate costs relating to the event. You can also create a checklist of information on everything your hotel offers, so the planners don't miss out on anything.
4. Invite Industry Experts to Your Hotel
Another one of the best hotel marketing ideas is to invite an industry expert to your hotel for a question-and-answer session. Interview them at your hotel, and record what they say. Then, publish the interview through your hotel's blog, or social media, or send out an email newsletter with a link to the video.
The big benefit of inviting an industry expert is that you'll be able to build awareness about your hotel to their audience. Should you invite experts with large followings on social media, you can see quite some growth in footfall.
Read also: Proven Restaurant Marketing Ideas for 2023
5. Create a Virtual Tour of Your Hotel
Through a virtual tour, you'll be able to create a long-lasting impression on potential customers. For event planners, they can easily check what the exterior and interior of your hotel are like, through the tour.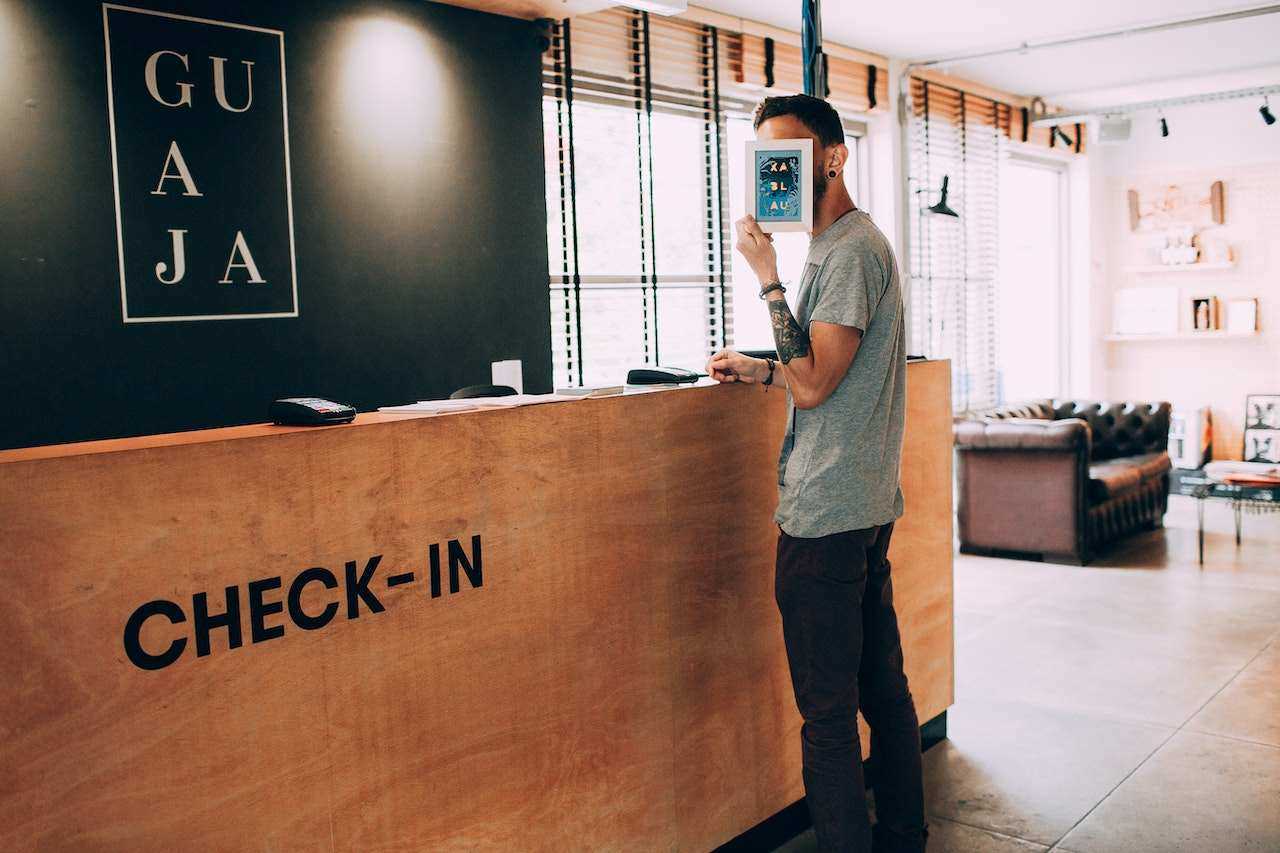 This helps them assess whether your hotel would be perfect for their business or not. Potential customers can also view your hotel online, and decide what kinds of rooms they want to rent.
Read also: 14 Creative Social Media Contest and Giveaways Ideas That Work
6. Publish and Share Testimonials and Reviews
People generally trust the opinion of other people. This means that providing potential customers with testimonials and reviews can help in persuading them to come to your hotel.
Ask previous customers to leave reviews for you to publish on your website, as well as business social media accounts. Get reviews from event planners who have hosted events in your hotel as well.
You can also pull reviews from other review sites, such as TripAdvisor.
Read also: Top Local Advertising Ideas to Elevate Your Marketing
7. Invest Time in Facebook Live and Instagram Stories
Social media marketing is a powerful tool that your hotel should take advantage of. Ask event planners who are hosting events at your hotel, whether you could broadcast a small segment of the event online. Use Facebook Live and Instagram Stories to tell people about what they can expect from your hotel.
You can also create a walk-around tour of your hotel, get an employee selected as the ambassador to answer the most common customer questions and more. You could even ask the chef to create recipe videos that you can then upload online. Post your content at the right time by using Facebook Insights.
8. Create Unforgettable Dining Experiences
These days, people are looking for farm-to-table food. This is why more and more hotels are focusing on creating localized menus. The aim is to attract not just out-of-station customers, but also local residents, to dine at the hotel.
Look for produce that is in season, and easily available locally.
Read also: Creative Event Marketing Ideas to Get People Excited
9. Run Some Fun Contests
Giveaways tend to be really popular. Create one that allows customers to potentially win a prize. You could offer free lunch or dinner, or a free stay in one of your rooms. You could even offer to upgrade existing customers to better rooms.
You can even run your contest through social media. Ask people to mention your hotel online, or to start following your hotel's social media, to participate.
Read also: 50+ March Marketing Ideas To Make Your Brand Unmissable
10. Host Local Events
You can even think about hosting local events at your hotel. This can help build word-of-mouth marketing, which is a powerful way to drive business to your hotel. It also helps you build a positive reputation for your business locally.
You'll need to promote the event to the locals, however. This can be done through your business's social media, by creating fliers, doing a press release, and asking your local media to talk about the event.
Read also: Proven Salon Marketing Ideas to Attract More Clients
11. Create Business Leisure Experiences at Your Hotel
Give people even more reasons to come to your hotel, by building leisurely experiences aimed at making them feel comfortable and relaxed. Even business travelers these days look for local experiences that are memorable, during their business trips.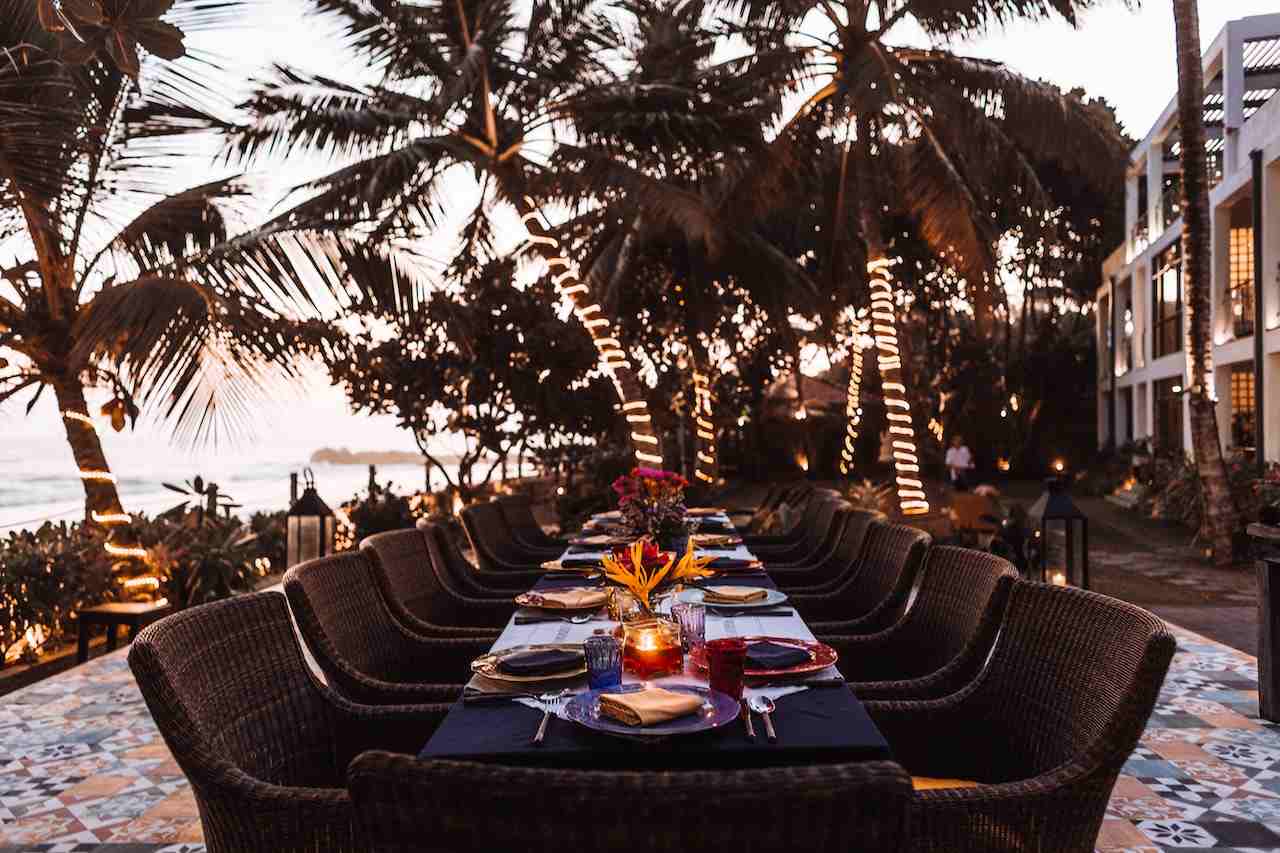 Often, planners look for hotels to run corporate events. If a business or an event planner approaches your hotel, you'll have an extra card to lay on the table. Offer services like spa services, golf or other sporting activities, happy hours, and more.
12. Partner With an Airline
A lot of people travel to attend events. Event planners sometimes plan events that are in a different city from the one they are based in. Consider partnering with an airline to do a promotion. You could also book a space to publish an ad in their in-flight magazine. You could attract more customers to your hotel this way.
Read also: 11 Effective Healthcare Marketing Ideas
13. Add a Chatbot to Your Website
A lot of businesses have been adding chatbots to their websites, in an attempt to improve the customer experience. A chatbot ensures that customers are provided with answers to their queries in a timely manner, at any time of the day.
With advances in machine learning and AI, chatbots have become more personable as well as friendly. This has led to an increase in customer satisfaction.
14. Invest Time in Writing Press Releases
One way to increase awareness about your hotel, as well as events in your hotel, is through press releases. From notable events to partnerships and even new services, a press release can help people learn more about what's happening at your hotel.
Create a buzz, increase your reach, and get on the customer's radar with the help of press releases.
Read also: How CRM Software Help Hotels Understand Their Customers Better
15. Publish Amazing Photos of Your Hotel
These days, visual content often garners more reactions than simply text-based content. Consider getting some awesome pictures clicked of your hotel and publish them on your hotel's website, social media pages, and blog.
You want people to look at your hotel and then want to spend time there. Through your photos, try to create an excellent first impression among potential customers.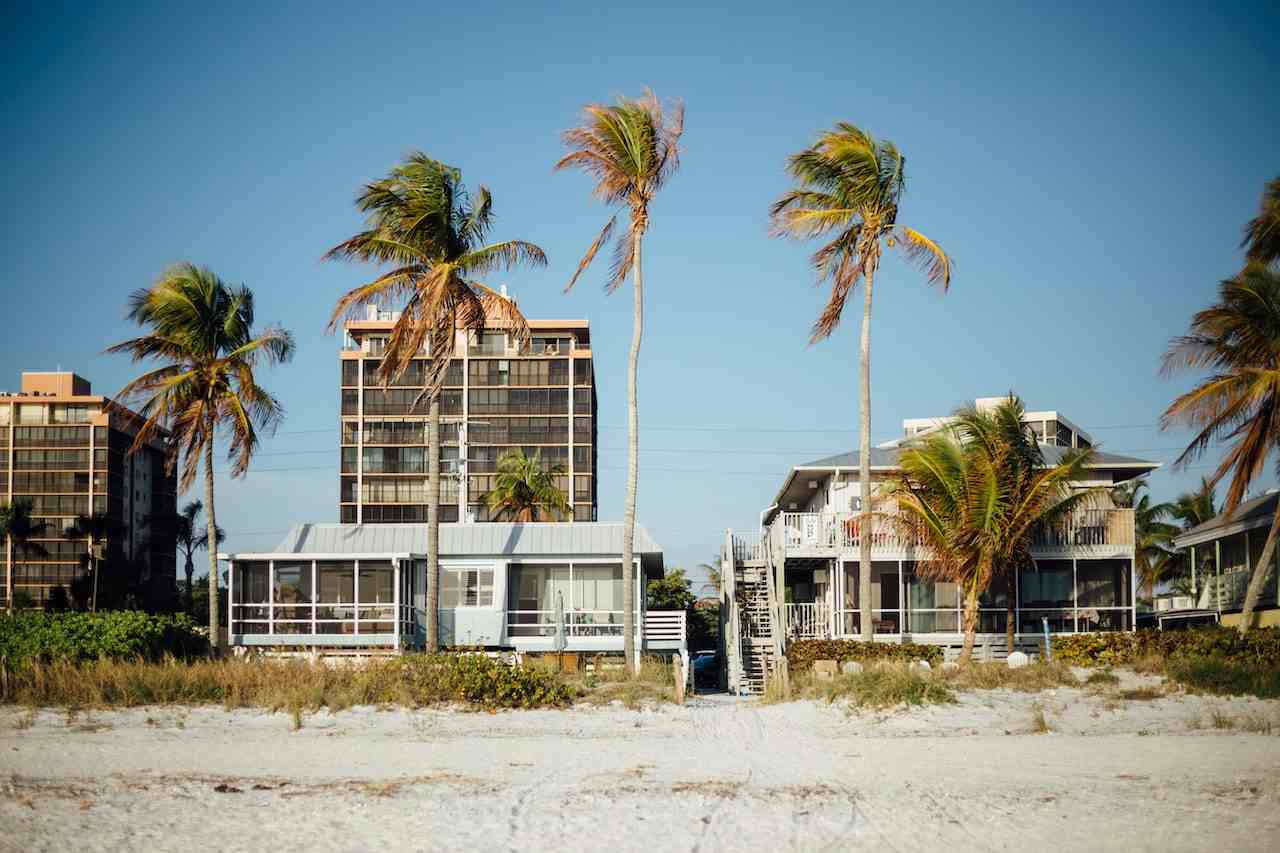 You can add a photo gallery to your hotel's website. Here, provide not just photos of your hotel rooms, but also of the event space.
Wherever possible, try to showcase what an event looks like while it's being held in the venue. This can give your customers some ideas about how other people have used the event space.
Read also: 14 Creative Social Media Contest and Giveaways Ideas That Work
16. Run a Truly Rewarding Loyalty Program
You could create a loyalty program for your hotel guests, as well as event planners who might book an event at your hotel.
Each time they book a room at your hotel or even book a service at the hotel, they will receive a point. Once they accumulate a certain number of points, they can exchange them for discounts or upgrades at the hotel.
A loyalty program can induce customers to keep coming back to stay at your hotel. Event planners might also look forward to the perks, and repeatedly book your venue for their events.
Read also: 15 Gym Marketing Ideas to Pump Up Your Client Base
17. Personalize the Experience of Every Guest
Technology has now made it both possible as well as easy, to personalize the experience of the guests. You can personalize nearly every kind of interaction that your customers have with the venue.
When they log into their accounts on your hotel website, they are greeted by their name. You can even send targeted emails regarding a room or a venue that they previously booked from you.
A lot of people enjoy personalized experiences because it makes them feel special. Add personalized touches to your marketing strategy, in order to ensure that the customer keeps coming back to your hotel.
18. Market the Locality Too
You can do more than just market your hotel to potential customers. You can market the locality within which the hotel is situated as well. Create a series of blog posts or videos on what makes the area you're based in so special.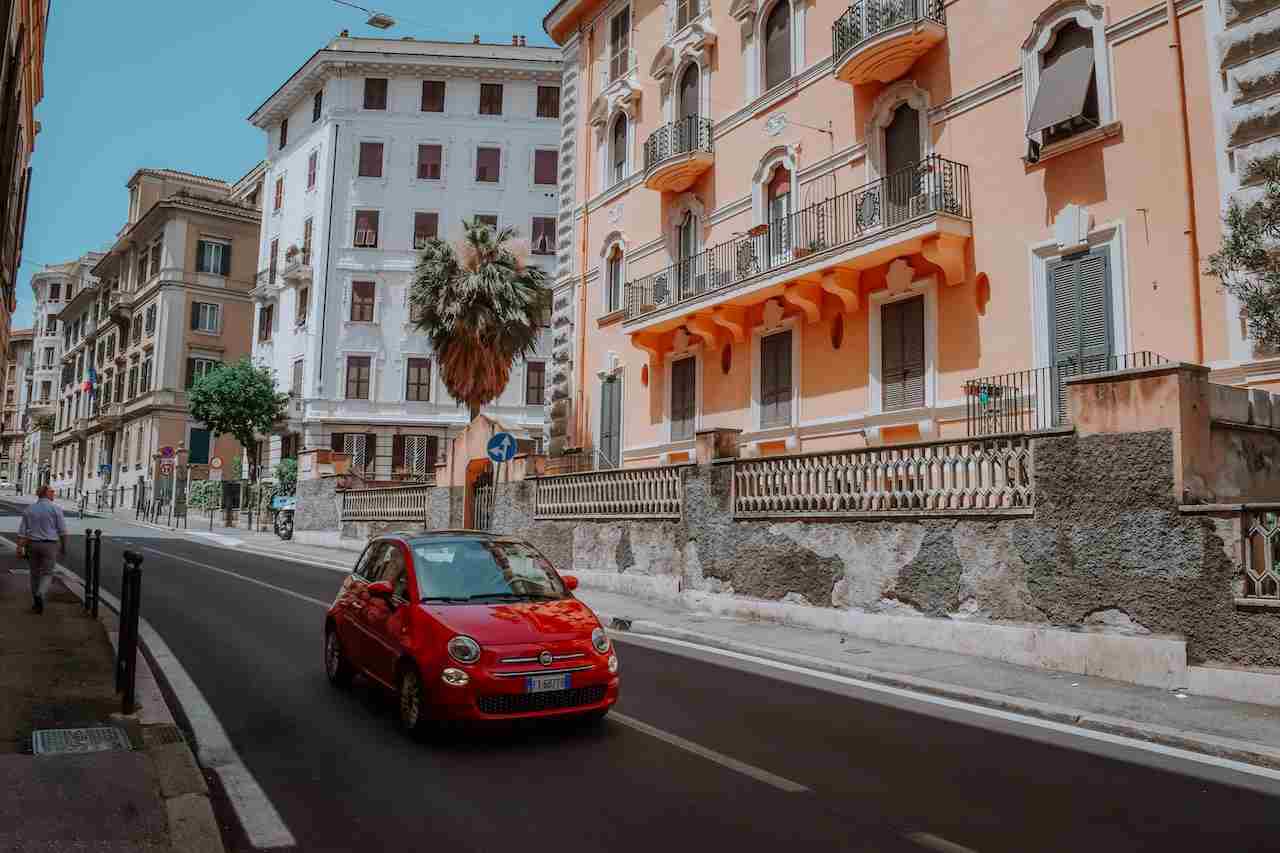 Consider doing blog posts on points of interest in the locality. An example of this is creating a blog post on the best restaurants to go to for a date, near your hotel. You can host podcasts as well, where you invite local celebrities as guests.
If there are significant landmarks nearby, such as concert venues or government buildings, you can do tours of these destinations as well.
Read also: Top Local Advertising Ideas to Elevate Your Marketing
19. Be Super Active on

Quora
On Quora, people ask questions that other users of the platform then answer. Sometimes these answers can come from industry professionals, while at other times, it's simply users sharing their experiences.
Quora can be a powerful marketing tool for your hotel. You can use it to build your authority about your city, or where people can travel to within the city.
You can provide users with travel tips, mention places to stay where you highlight your hotel, talk about what kind of food people can expect, and more. Take the same approach and be an active user on all popular forums.
Make a branded account for your hotel, and answer at least one question every week, regarding the hotel industry, traveling to your city, and other pertinent topics. Try to add bulleted lists to your answers, and add photos as well if you want your answer to be ranked higher.
Read also: How To Start A Travel Agency From Scratch In 6 Steps
20. Create Video Tutorials
If you want to successfully market your hotel using YouTube, then there's a formula you need to follow. Pore through statistics of video performances to see what kind of content works for your competitors. If you've added videos before, then look at which ones performed the best.
If you don't have enough information to make an analysis, you'll need to rely on following best practices. You'll need to create a gripping hook within the first fifteen seconds of the video, so people don't leave.
Your videos also need to end with a call to action, asking people to stay at your hotel or book your hotel for an event.
Want to know how to market your events to a large number of guests? Check out these creative event marketing ideas to get people excited!
Read also: The 9 Best Hospitality CRM Software (Pricing, Features)
Conclusion
Your hotel marketing strategy can decide how well your hotel business does. There's always competition, but great marketing can help any business stand out.
For potential guests, you'll be marketing your hotel rooms, services, the food at the hotel, and other information they might find relevant about their stay.
For event planners, you should focus on marketing the venue that you want them to book.
Pick a few of these hotel marketing ideas and get started on implementing them. Instead of trying a dozen ideas at once, try to master a few marketing strategies, then move on to implement more ideas.