CRM, or customer relationship management, is a crucial component for any customer-driven industry to drive success. 
The need for hotel CRM software to run hotel chains can't be underestimated. 
Businesses today thrive on customer relations and don't just rely on the quality of their service. Hospitality CRM helps create and maintain customer loyalty. 
Hotels are under tremendous pressure to maintain adequate occupancy levels while also providing the best-in-class service, including room service, dining, spa, etc. This is not easy to achieve, but technology can help.
More and more hotel businesses are turning to CRM software these days. In this blog post, we'll tell you exactly why. 
What Is Hotel CRM?
Hotel CRM automates and streamlines the process of gathering and storing customer information so that when a guest checks in, your receptionist can easily greet them by name.
Delighting your customer is a way to create an impression in the hospitality industry and encourage repeat bookings. 
With hospitality CRM software, you can easily track loyalty program participation and award these loyal customers with coupons, discounts, and gifts for every level of your program. 
EngageBay's hospitality CRM software automates your marketing and sales funnel, allowing your salespeople to focus on the real task.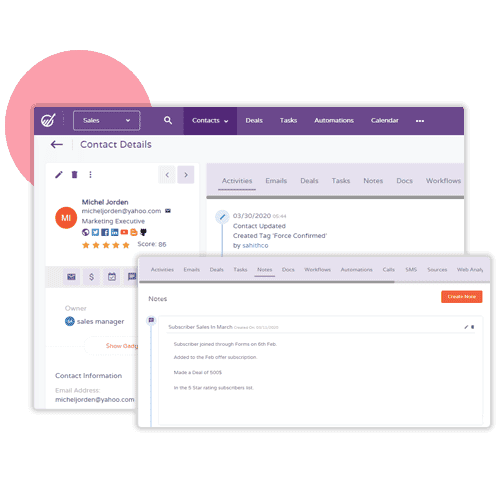 Why Is There a Need for CRM in the Hotel Industry?
Resorts, hotels, or guesthouses need to build a comprehensive database with all the information about their customers. This can include location or residence, workplace, work industry, age, family details, birthdays, contact details, and so much more. 
Hospitality CRM tools can make guest profiles manually and with automation tech, allowing hoteliers to provide a personalized experience to every customer on every visit. 
It helps facilitate the company's long-term growth. Happy customers usually advocate for your business. 
Let's look at how CRM for hotel management can help hospitality firms provide great customer service. 
Keeps Your Customer Engaged 
CRM for the hotel industry enables you to map your guest journey and find out the important touchpoints between you and your customers. 
Identifying your customers' expectations will help increase the customer value as well as their satisfaction. 
You can segment your guests and customers based on which stage they are in — research, pre-booking, booking confirmation, arrival, or check out. 
Using CRM solutions, you can run targeted campaigns on various contact points to attract them and enhance their experience. 
EngageBay's powerful contact segmentation tool enables businesses to segment their contacts database and enhance lead management.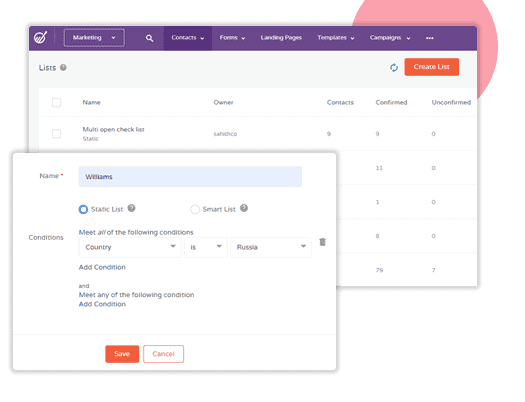 Helps Gain Customer Loyalty 
The right hospitality CRM software gives you a holistic view of your operations, allowing you to identify the problems and solve them immediately. 
People are more likely to return and stay at your hotel if they had a great time on the first visit. 
Customer success stories are a major influence on other people's decisions. The more customers you make happy, the more a good word-of-mouth spreads.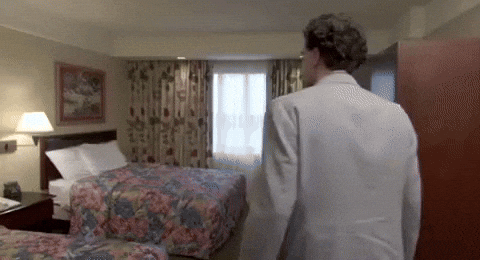 You can leverage this customer satisfaction and ask your hotel guests to review or follow your brand online. This way, you attract more bookings. 
An all-in-one CRM software such as EngageBay can always keep track of all your social media engagement.
Enhances Sales Productivity
Another benefit of hotel CRM is the automation of mundane tasks like collating and sorting customer information, sending bulk emails, sending follow-up or welcome emails, and generating performance and data reports. 
This automation saves a whole lot of time for sales agents, allowing them to focus on the more important task of building strong, personal connections with customers. 
The hospitality CRM solution automatically pulls data from various customer touchpoints and stores all of it in a single dashboard for easy access. Besides, cloud CRM solutions can be easily accessed from smartphones. 
With real-time sync, mobile CRM apps enable sales teams to access their customer's preferences even when they're not at their work desk. 
EngageBay's email integration CRM enables you to manage all your emails from one dashboard.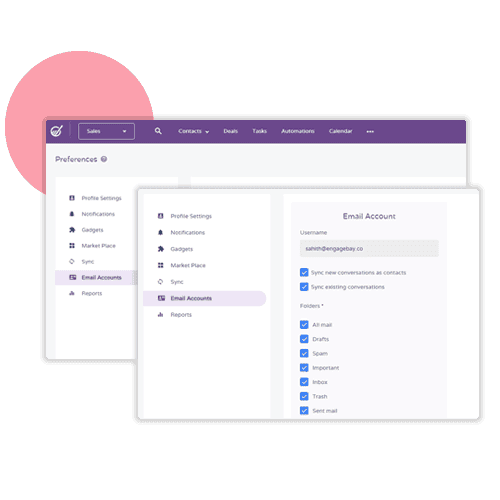 Helps Collect Customer Feedback 
Collecting customer feedback can help you identify the gaps and further improve your customer service. 
An effective hotel CRM software can monitor all social media platforms and keep track of any online mention of your hotel. It helps with your hospitality brand's online reputation.  
You can also share a feedback form over email or SMS at an optimal time after your customers have checked out. The entire process of sending out feedback forms and collecting feedback in one place can be automated with hotel CRM software. 
This way, hotel teams don't have to spend time scanning several different platforms to document all the customer reviews.
What Are the Key Features of Hotel CRM?
We're guessing that by now, you've understood the idea of what CRM is and why your hospitality business needs one. In this section, let's explore the key features of hotel CRM software. 
Track Inventories and Room Occupancy
The best hotel CRM solutions can help with hotel operations as well as property management. 
This covers a vast range of functionalities dedicated to hospitality, including room service, supply management, help desk, and more. 
Sales Activity Management
Sales activity management can be quite useful when hosting a large number of events. These can be family gatherings or corporate ones. 
To boost sales, you can set up event-triggered email marketing campaigns that are fully or partially automated. 
Automated Tasks, Appointment Scheduling
The hospitality CRM software can streamline the sales processes by automatically creating tasks every time a booking is made. 
In fact, every hotel staff member can have their own individual calendar or a team calendar to schedule appointments without any manual intervention. 
It makes it easy to book appointments within the staff and with customers, all the while ensuring that everyone is on the same page. 
Many CRM software integrate with Google and Outlook calendar apps too.
Direct Calls from CRM 
Being able to receive and make calls directly from CRM software is a necessity. It eliminates various call constraints like misdialing, excessive wait time, and call drops. 
In addition, it keeps records of all conversations and ensures that salespeople pick up right from where they left in the last conversation. 
Thus, it enables personalized communication for building a strong rapport with customers.
CRM tools can also generate reports on various call metrics to help you understand if the service is up-to-the-mark or not. 
Automate Payments 
Hospitality CRM solutions come with templates that you can use to generate invoices with your own alterations. CRM software can also automatically generate invoices for your guests when they check out. 
It makes the whole process of invoicing and receiving payments quick and easy. 
Nurture and Engage 
CRM for hotel management enables you to run targeted, personalized email marketing campaigns. These software help you plan and pre-schedule your emails, social media ads, and SMS campaigns too. 
By leveraging marketing automation, you can send personalized messages and capture leads when someone engages with your messages. 
Managing Customer Inquiries
CRM software come in many shapes, but a great CRM product will offer you an omnichannel dashboard by integrating with all your different communication platforms like email, live chat, social media, and SMS.  
This enables your service reps to handle all the incoming customer queries with ease and efficiency, enhancing your customer experience. 
How to Implement a CRM For Your Hotel Business?
One of the biggest challenges for a hotel is engaging with travelers on various touchpoints during their decision-making process. 
It is essential to build a long-lasting relationship with customers. 
To successfully implement a hotel CRM project, there are a few best practices that you must consider. 
1. Embracing Change 
When you are using hospitality CRM software, you are bringing about an organizational change. It's important that your employees become familiar with these tools and understand how this software can help them become more productive. 
2. SMART Objectives
When you decide to use CRM tools for your hotel, define the purpose for doing so. 
What do you wish to accomplish by using hospitality CRM? 
These objectives should be smart, measurable, attainable, relevant, and timely (SMART).
Whether you wish to increase room bookings or resolve more customer queries on time, have definite goals to measure performance. 
3. Data Integration
A hotel has a lot of data, including guest data, inventory details, etc. 
Before using a customer relationship management tool, evaluate the data silos in terms of both quantity and quality. 
This will help you get rid of data you don't need, and collate data you and your new CRM platform would need to make good business decisions.
To have a smooth experience of data collation, a CRM system that integrates well with other platforms like property management tools and direct booking engines. 
4. Legal Aspects 
When you consider migrating the information to a cloud server, you need to review all the data processing methods at a legal level. 
Your CRM provider should comply with all essential personal data privacy protection regulations to avoid any conflict in the future. 
There are a few questions that you can ask to have a better understanding of the legal aspects involved in data storage on CRM tools. 
In which country will the information be stored?
Does the provider subcontract their hosting service with a third party? 
Most importantly, do they comply with the data protection regulations?
How to Choose the Right CRM for Your Hotel?
Now that you know how to successfully deploy a hotel CRM software, let's understand how to choose the right one for your business. 
Not every CRM product is suitable for your organization. Many of the software out there actually specialize in certain niches, so you need to know what you're looking for. 
That's why it's essential to consider a few things before making the final call. 
Determine the Purpose of the Hotel CRM Tool 
The main purpose of a CRM system is to gather information and manage all interactions between customers and organizations in a single place. 
But it's not only restricted to data management. The requirement of CRM can vary for different departments. 
Identify the objective that you are trying to solve with the help of a customer relationship management tool. Then, lay down the role of different departments, such as marketing, sales, and service, to be involved in the same. 
The marketing team needs hotel CRM software to capture and nurture leads, whereas the sales teams need it to keep track of all the conversations with their leads and close deals faster. 
Similarly, the customer service team needs CRM solutions to run a quality audit and understand if their customers are satisfied with the service provided or not. 
Choose a CRM platform that syncs well with all your goals. 
Identify the Type of Buyer You Are 
If you are a small property owner — having a small guest house or an independent, boutique hotel — a basic hospitality CRM tool can work. 
If your hotel is a full-fledged business, you need a strong CRM software that can automate and streamline all your hotel management activities. 
A growing hotel business requires additional CRM functionalities like support for running loyalty programs, self-service portal for direct bookings, etc. 
The idea is to offer convenience to your customers and make them happy. 
Real-Time Reporting and Analytics
The best hotel CRM software (like EngageBay) can track the entire lifecycle of your customer. 
CRM analytics can help you uncover key trends in guest behavior so that you can further improve your marketing, customer outreach, and customer service strategies. 
Wrap Up 
When it comes to the hospitality industry, not a single business can afford to compromise on customer experience. 
Hotels, guesthouses, and other hospitality businesses are only successful if guests are happy, feel valued, keep coming back, and spread the word to colleagues and friends.
Hotel CRM software can transform your customer service, sales pipeline management, contact management, marketing, and online brand image. 
With the right CRM solution, you can use automation to scale your marketing, streamline your workflows, track your customer information, track and even predict sales and revenues for any period of time.
Look for the right CRM software today and get started, preferably with a free trial.