Restaurant managers or executives have to manage many obligations, like ensuring smooth service daily, maintaining inventory, and handling complaints. All this is in a highly competitive industry that relies on customer satisfaction and experience to stay afloat.
Restaurant business owners can also struggle with other issues like decreasing productivity, reducing turnover rates, and, most importantly, staff scheduling conflicts. Many a time, the issue of conflicting schedules gets noticed at the last moment, creating huge problems and tarnishing the restaurant's image.
Many of these issues can be avoided by making a proper work schedule for the restaurant staff.
If you own or manage a restaurant, this article can help you learn the basics of restaurant schedules, and how to create a good schedule template. We'll also show you what a helpful restaurant schedule template looks like, and some software tools that can make your work easier.
The 101 of Creating a Restaurant Schedule
Creating an employee schedule for your restaurant staff can be a complicated process, especially since there is no all-purpose restaurant shift schedule model to fit the needs of all departments in an establishment.
The planning of restaurant schedules covers customer volume, restaurant capacity, restaurant style, and a plethora of other parameters.
Managers can also create a better restaurant work schedule by being aware of what to anticipate, like the different processes and departments, and the workers involved in these, and by using appropriate restaurant schedule templates.
Which employees do you need most?
Though almost all restaurants are quite different from each other in their mode of operation or their size, they all have identical personnel requirements.
Typically, a restaurant has two groups of staff members: back of house (BOH) and front of house (FOH).
BOH employees include cooks, chefs, and cleaning staff like dishwashers. FOH workers include servers, bussers, bartenders, hosts, and restaurant managers.
Read also: 45 Business Text Message Templates For Busy Bees
What goes into a Full-Service FOH Restaurant Schedule?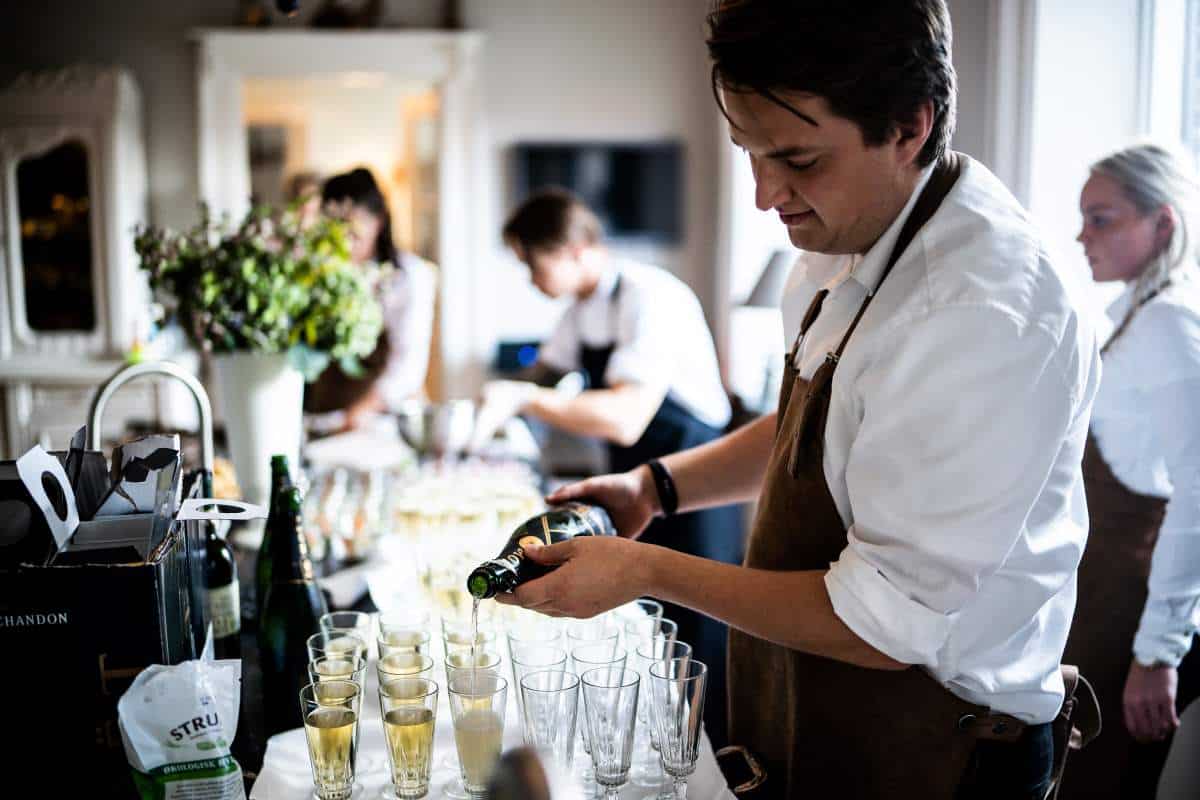 This template is typically for FOH workers in full-service restaurants. This template can be a bit more specific and has space for multiple staff categories since it caters to establishments employing a larger crew in a wider range of positions.
The template can include elements like schedules for servers, bartenders, or schedules for staff employed in cleaning guest areas and a meeting schedule for the restaurant workers.
Full-service restaurants use kitchen schedule templates for managing BOH employees, which the executive chef generally creates.
They include numerous elements like the schedule for cooks and a kitchen cleaning schedule.
Automation in Restaurants: How to Streamline Ordering
How The Restaurant Work Schedule Templates Function
Managers can customize these templates and create different sheets to organize the different scheduling data to avoid confusion. Understand the capabilities, duties, and availability of the available staff.
Customize the template using this information as well as the different shifts that need to be covered. Use predicted information if your establishment is only starting operation. Add details of your staff and when they will be available for work.
Here's a good example of a restaurant schedule template 👇🏻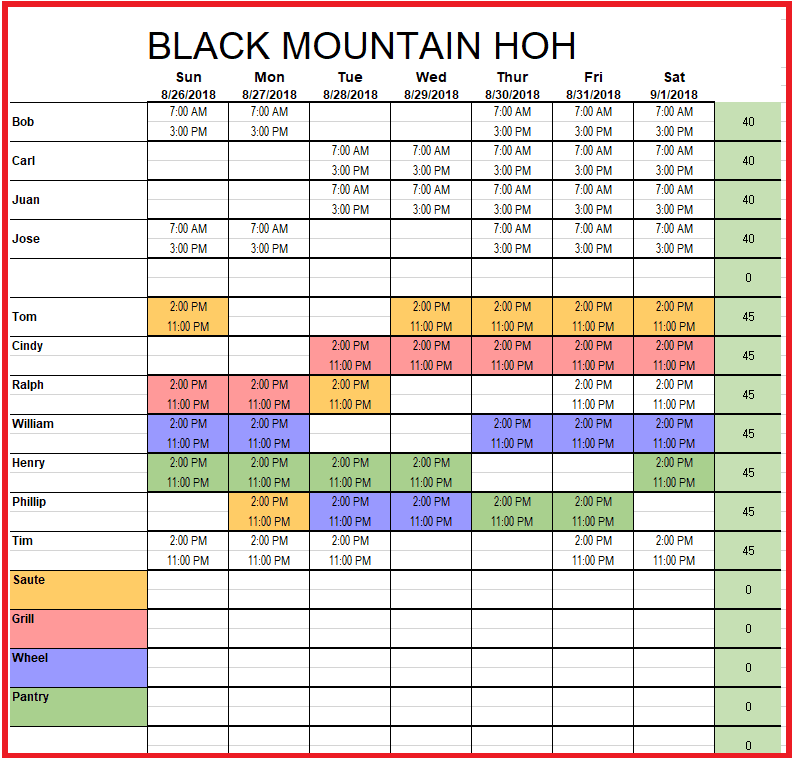 Types of Restaurant Work Schedules
Restaurant work does not follow a fixed worker schedule since it is entirely different from other corporate jobs. Managers can typically create seven kinds of work shifts using work schedule templates. These include:
Fixed shift
This shift allows employees to work on the same schedule every week. Managers can create this schedule using a schedule template very easily. The only adjustments needed are when an employee quits or requests time off.
Rotating shift
In this, the employees alternate between a few different sets of shifts according to a predetermined timetable. This is ideal for establishments that work round the clock.
Split shift
In this, the employees work two separate shifts on a single day and take a long gap between the shifts instead of a typical break.
Read also: 20 Hotel Marketing Ideas To Thrive In The Digital Age
Swing shift
Swing-shift employees often work at restaurants late in the afternoon to evening, when activity varies from slow to bustling.
On-call shifts
These shifts hold staff members that may be required on occasions needing additional coverage. This allows managers to enlist as much additional staff as they need if a crowd gathers during a typically sluggish time.
Overtime shift
In this, a staff member works more than 40 hours per week in addition to their regular shift.
'No-schedule' shift
In this, shifts are not scheduled. The scheduling is carried out as and when needed and is typically made every week.
Proven Restaurant Marketing Ideas for 2023
When Should You Use an Employee Schedule Template at Your Restaurant?
Restaurant managers should utilize an employee or work schedule template to develop a staff schedule for the establishment. Creating a schedule manually in the traditional way can be time-consuming and hectic, whereas a digital work schedule template is easily editable.
A template can streamline the weekly, monthly, or fortnightly work schedule.
Managers can even copy the work template and make schedules for an entire year. This can also aid in labor forecasting and keeping track of worker time offs.
Read also: The 9 Best Hospitality CRM Software (Pricing, Features)
How far in advance should you inform your staff of a new restaurant schedule?
Employees should be informed of a revised or new restaurant schedule with sufficient advance notice so that they can be at work on time and be prepared to accommodate any required changes.
Additionally, some rules compel restaurant owners to use predictive scheduling, offering workers some early notice regarding their shifts.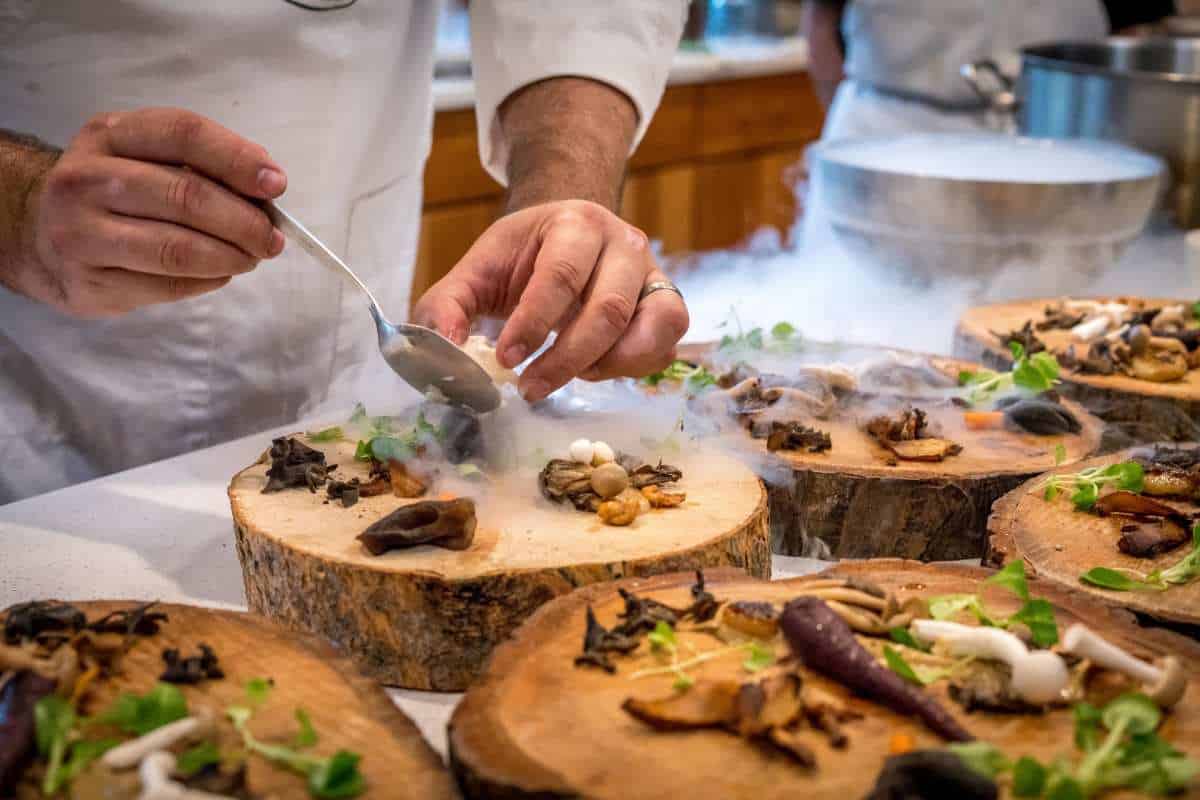 States like Oregon strictly employ Fair Workweek laws. A fine will be imposed on your restaurant business if you break these rules. But in general, giving your staff as much advance warning as possible will help them plan their days ahead.
This will give them time to make adjustments with important things like finding child care services, adjusting class timings, or a second gig they are handling. However, if you don't inform them in advance and they leave, you'll have to spend money hiring, training, and replacing them.
Outline the scheduling policy of your establishment in the employee handbook and consistently give ample notice.
How to Write Your Restaurant Business Plan
Restaurant Employee Scheduling Best Practices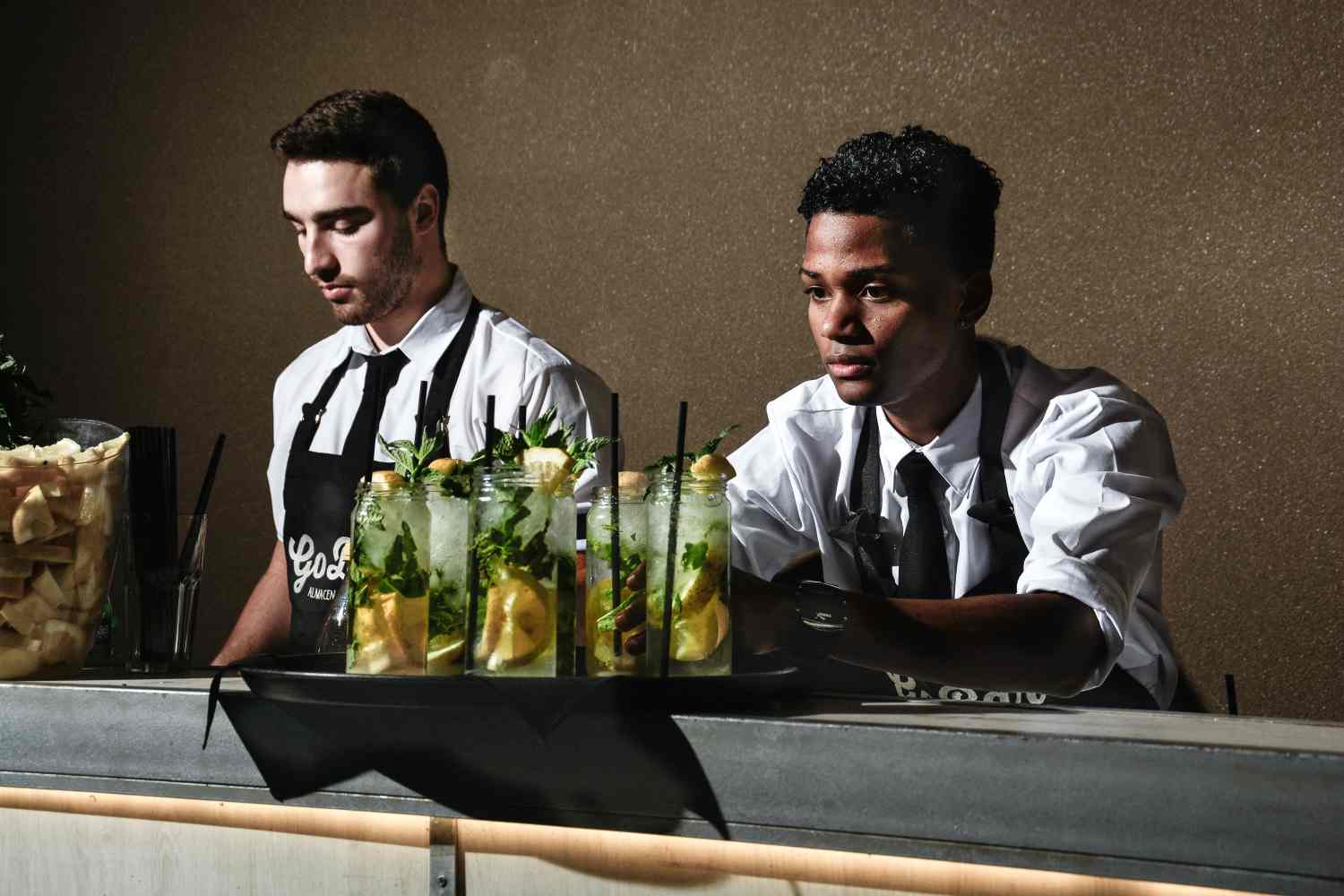 A restaurant employee scheduling template will make it easier for managers or executives to schedule their employee shifts, but there are some things the managers should master themselves. This is the actual schedule.
Managers should be able to create a work schedule that suits their employees perfectly and won't take a lot of time to make.
Following are some tips that managers can use while making an employee shift schedule.
Avoid changing employee work schedules over and over again every week
Standardize shift beginning and ending times to give workers uniformity in the work schedule and to avoid adding to your workload. When you use a standard work schedule template as the starting point, it's simple to make minor alterations when workers request time off.
Obtain feedback from the staff but with deadlines
Establish a procedure for handling employee requests for time off, and ensure that it contains a timeframe for such submissions. This will give you enough time to plan to cover for any employee going on leaves. It will also greatly help in avoiding issues due to staff shortages.
Leverage technology to make more informed scheduling choices
You can pair work schedule templates with information from the employee shift scheduling and POS tools you use to formulate your scheduling choices based on revenue rather than solely gut feeling.
Ultimately, this will help you save labor expenses and time.
Tired of sending ineffective introduction emails? Check out our guide on introduction email for proven templates and best practices. 😊
Schedule with flexibility in mind
Restaurant managers can often feel frustrated when leave requests from employees come in after they have prepared the work schedule.
But it is crucial to remember that many individuals who are employed in the restaurant industry are part-time workers.
This makes them anticipate some flexibility in their roles. So, managers should create a schedule that includes this flexible nature of the work.
Employ more workers over the holidays
More people tend to eat out during holidays like Valentine's Day, New Year's, or Easter. This means that the number of guests visiting your establishment can increase dramatically during these times.
If there is a shortage of serving or restaurant kitchen staff, this can cause delays and a decrease in the quality of service, affecting the customer experience. Sometimes, customers may also feel reluctant to revisit your establishment.
On the other hand, hiring and scheduling workers more than you require can cause a steep increase in your labor costs. Managers should consider their POS data carefully and make smart choices that balance labor costs and requirements.
Restaurant executives can also use historical data relating to the holiday rush and table reservations to employ the optimum number of employees well in advance of the holiday season.
What Is Restaurant CRM Software & Which One Suits A Small Business?
When Should You Use Restaurant Scheduling Software?
Restaurants with multiple workforce centers to operate should consider using scheduling software. These solutions are a great approach to bringing your costs under control when you are experiencing difficulties meeting your labor standards.
They are also helpful when you discover that your team frequently works beyond the times you have planned for them.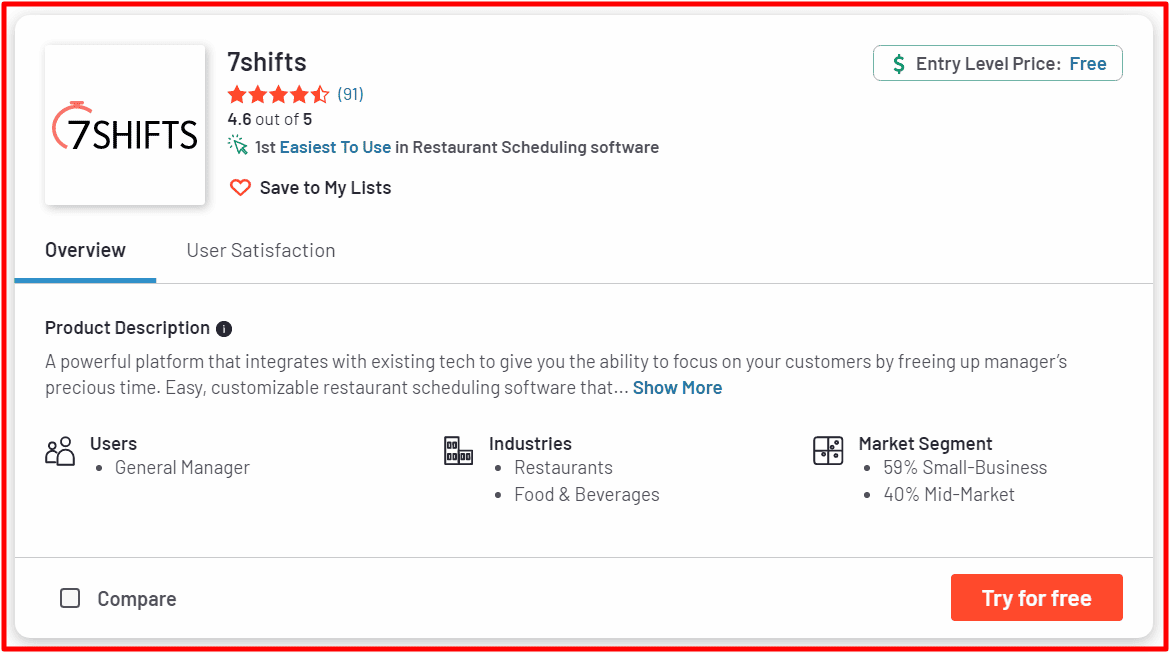 The majority of these applications share similar basic scheduling features. Some notifications stop you from assigning workers to tasks for which they are unqualified, while other trackers let you know how much manpower you should be spending depending on your scheduling.
Most of these solutions can also be accessed on smartphones, allowing all the restaurant staff to view their work schedule and trade shifts with work colleagues, if necessary.
Many solutions also offer comprehensive services that allow you to manage everything in one place, including workflow and employee work schedules. These software solutions also allow restaurant managers to reduce costs related to overtime or early clock-ins.
Read also: Five Reasons To Invest In Happy Customers
How To Oversee and Honor Time Off
Having time off is an important part of keeping your team alert and healthy at all times. Studies have shown that around 80% of employees in the hospitality industry experience burnout, leading to issues like unhealthy working conditions, revenue loss, and workers permanently quitting their jobs.
Burnout, if ignored, might even cause your business to collapse. Lengthy, demanding shifts are often unavoidable in restaurants, especially during the holiday season.
However, restaurant managers should properly monitor and schedule employee time offs during peak seasons to prevent burnout and enhance employee satisfaction.
Regular breaks, like giving two consecutive days off, can do wonders for the well-being of workers. If this seems impossible, managers can attempt to prioritize these days off in their work schedule template.
Similarly, when recruiting new staff, inquire about their expectations for the length and frequency of their vacation time. Make every effort to accommodate their requests, but ensure that what you allow is permitted by your standard regulations.
Remember that people working in the restaurant business put in long and tiring hours. Be adaptable and honor their time offs allocated in an arbitrary but controlled manner to sustain a much happier team.
Read also: Get Positive Online Reviews For Your Business, Consistently!
Conclusion
Making an appropriate work schedule for your restaurant is a tedious but essential task. It not only improves the bottom line but also enhances the experience of your customers.
A flexible schedule that enables your workers to request time off or have their shifts covered will also contribute a great deal toward preserving high employee morale.
There are several excellent scheduling tools available online that you can use to optimize your restaurant processes if you do not have the time to schedule employees each week manually.
Many offer free versions with a basic shift schedule template and functionalities that enable you to contact your personnel on their phones. These schedule template tools will also help you track your predicted labor expenditures.
If you liked this article, please share it with your friends in the hospitality industry.
For an all-in-one marketing and CRM solution, check out EngageBay — it is the #1 alternative to HubSpot for small business owners 🙂