In this age of security breaches, data privacy issues, and fast-paced digitization, bank marketing campaigns frequently focus on educating customers, building trust, and providing a sense of security.
But how does it all work in practice? And, is there a way to inject some creativity in there?
Yes, and yes. To learn more, read on as we cover some interesting bank marketing ideas inspired by the best in the field.
7 Kickass Bank Marketing Ideas To Steal, Starting Today!
A marketing campaign for a bank might not seem like the easiest sell. After all, we associate banks with tradition, suits, and an old-fashioned way of living.
And marketing is the complete opposite — it's fun, progressive, and transformative. The regulatory aspect doesn't help either — bank marketing has to work within the bounds of propriety and government marketing regulations, and that can mean dull ads or boring marketing messages.
As more and more banks and banking adjacent services go digital though, bank marketing has become a key way to build the trust and confidence of customers.
Keep in mind, unlike other services or businesses, the goal of bank marketing isn't always promotion.
Here are seven ways you can nail marketing for your bank or banking service firm.
#1. Niche down your focus
The current economic climate is ripe for marketing that focuses on answering and mollifying customers' financial worries. Instead of broad ideas that simply work to magnify the distance between customers and big finance, banks should try to niche down to their customers.
For instance, financial explainer videos during times of economic turmoil have the dual effect of building trust in existing customers and reaching out to new customers dissatisfied with their current financial provider. Banks can use their website real estate to cover common and new financial terms that might confuse average banking users and introduce methods to simplify their banking journey.
Concepts like loans, interest rates, mortgages, and inflation are always a hit when it comes to attracting customer attention and increasing website clicks.
As for new financial trends, terms like 'buy now, pay later', 'no-interest EMI', 'crypto finance' are a great start.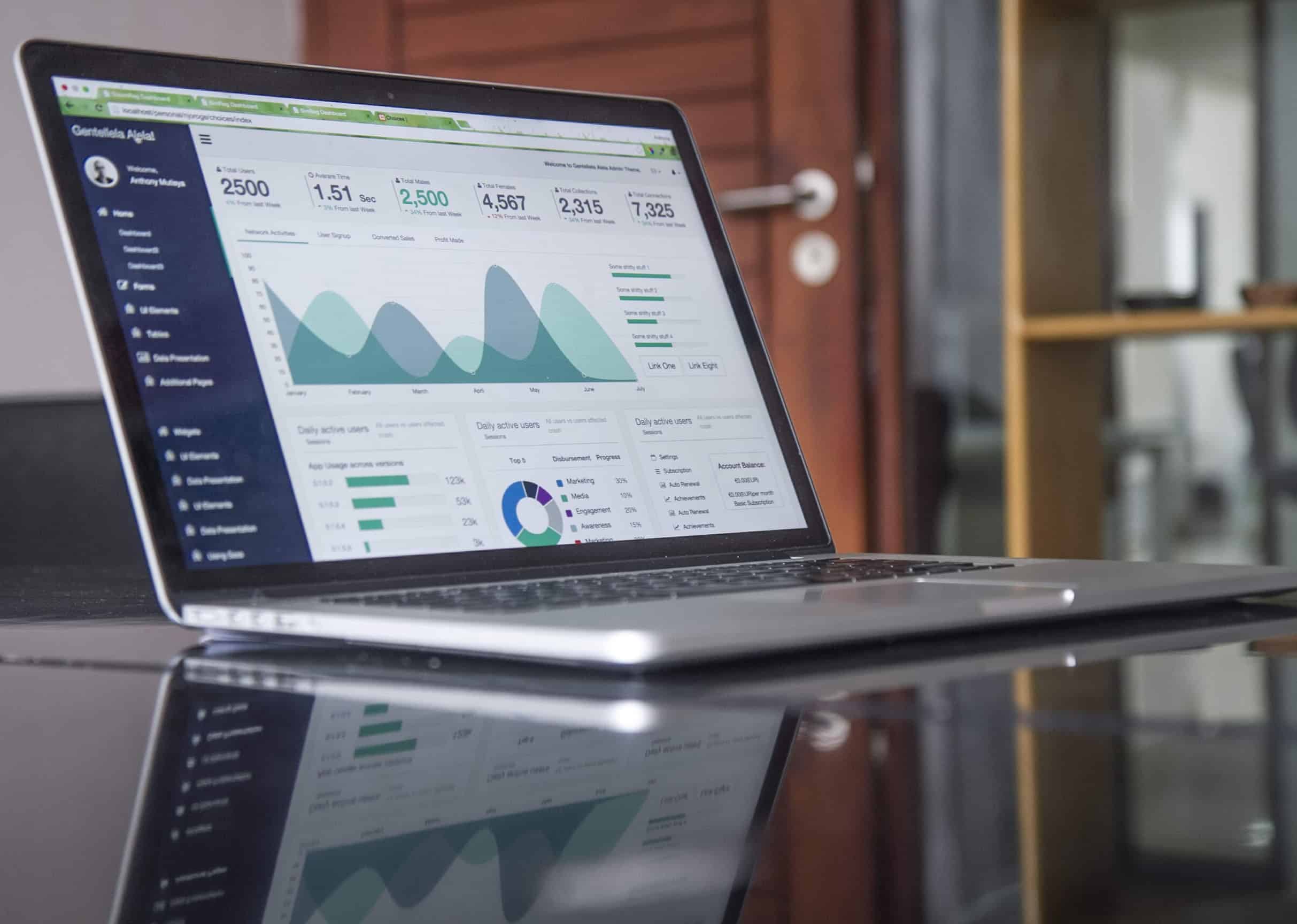 #2. Pivot to influencer marketing
Promoting banking services using internet influencers might not seem like an obvious fit. But more banks are doing it now than ever.
Whether it's promoting a new product like a credit card or special points programs, targeted influencers can help spread the word about a bank's offerings and even create a sense of community.
Case in point — Starling Bank's 'Our Time' campaign. This year, the UK-based digital challenger bank launched the 'Our Time' campaign to celebrate women's football. The bank's ambassadors and a range of social media influencers were brought in to publicize the 'Our Time' tagline by sharing the personal finance goals they were able to achieve through Starling Bank.
View this post on Instagram
The bank also covered the journeys of three female footballers and shared how finance can help women in traditionally male-dominated fields break glass ceilings more easily. Influencers shared content across a multitude of platforms like LinkedIn and Instagram.
The campaign was perfectly timed to align with the 2022 Women's UEFA championship and masterfully blended the common concerns of an oft-neglected demographic — women professionals — while simultaneously building hype for this Digi-first bank.
#3. Educate the customers, even if they're not yours
Online scams are on the rise and are only going to get more sophisticated as the years go by. While banks are an unavoidable resource for modern customers, the rise in online security breaches, scams, etc., has eroded consumer confidence in novel offerings and new banking channels.
For example, many banks offer a full range of banking services now through online apps. This serves the bank in two ways — it simplifies processes that would require customer service professionals to answer queries over call and reduces time spent at a physical bank branch.
However, customers are reluctant to online apps and need a nudge every now and again which is where marketing comes in.
When it comes to larger education goals, however, banks can't rely on the old promotional tactics through website explainers and such — a viral video or ad campaign is what really makes a difference.
Case in point — Home Equity Bank. In 2020, Canada-based Home Equity bank launched its award-winning 'Catch the Scam' campaign, inspired by the story of the popular Hollywood film Catch Me If You Can.
The scammer-turned-FBI advisor at the heart of the film was an inspired choice to lead the campaign which specifically targeted older Canadian banking customers who were the focus of swindles like romance scams.
Unlike a regular ad, this marketing campaign was in the form of a riveting short film-style video that served to teach customers how to spot the most common financial scams.
#4. Harness the power of YouTube
Video marketing and its incredible reach are hardly new. But YouTube might not seem like the most obvious route for bank marketing. Banks are doing it though-popular big banks even-using YouTube to gain the attention of customers with a large inbuilt audience.
Moreover, it's the unexpectedness of YouTube that really makes it an excellent choice for bank marketing. And there are tonnes of creative examples. Some creative YouTube bank marketing videos that have also reaped big results include:
DNB Bank
This Norway bank used the season of Christmas to revamp its phone banking operations. They hired one of Norway's most well-known choirs to sing out all the options on their phone banking menu.
And guess what, the campaign delivered — the bank was called over 2 million times in the month of December-for context Norway's population is 4.9 million. Talk about reach and adding a little jolliness to everyone's Christmas season. A novel idea launched at a time when consumer spending is at an all-time high.
Wells Fargo
Customer trust is a fickle beast. And companies, just like humans can make big mistakes that land them in reputation jail.
Marketing campaigns are an excellent way to rebuild trust and YouTube has increasingly become a source of reputation management for big and small banks alike.
In 2018, Wells Fargo used their 'Re-Established' campaign to counter a recent spate of bad headlines about the bank. The goal of the campaign was to build brand perception, reassure existing customers about the bank's future plans and share newly launched accountability practices.
The campaign helped Wells Fargo improve around 19 brand metrics including growth in brand awareness online and emotional connection. Most importantly, they were able to re-establish trust with their disgruntled customer base.
If your bank is new to the YouTube space, you can kickstart your promotional efforts by hosting live Q&A sessions that customers can use to get a direct link to the bank.
These are a more intimate way to connect and help provide a face to the bank which in turn builds trust. And the best part: they are much more affordable than full-blown marketing campaigns.
#5. Build and share lots of social proof
Online reviews, personal recommendations, and word of mouth continue to be popular ways consumers make buying decisions. And choosing a financial service provider is no different. Like any partnership or a new relationship, customers have questions for their finance partners and doubts.
Traditional promotional and marketing uses actors and strangers to spread the word. But that isn't always effective. You know what is though-real stories, straight from the horse's mouth. Sharing success stories and customer stories directly by customers is a great way to engage the community and build a sense of trust.
Proof-based marketing can be in the form of evergreen campaigns of a more generalized nature or targeted campaigns that focus on specific products that the company is newly launching.
For instance, banks can tell stories of happy customers of banks who have had a long-term association with the bank passing through generations. Alternatively, banks can focus on customer success stories that emerge from using the bank's new payment plans, point cards, etc.
Ready to elevate your marketing game? Uncover the top powerful marketing strategies in our extensive guide!
#6. Leverage AI
Bank operations can benefit greatly from using AI to simplify operations and provide a better customer experience. And bank marketing is no different. And there are several ways to do it.
Using AI chatbots to answer customer questions regarding new banking initiatives reduces human errors in customer service and allows for providing more detailed solutions.
Automating customer service in this way makes it easy to provide personalized offers quickly. But that's not all, automation can be used for surveys, sending personalized emails, tracking the use of bank reward programs, and overall providing a more personalized banking experience.
EngageBay provides a whole suite of affordable marketing automation services that help customers save time, improve personalization efforts and create more targeted campaigns. Use the free live chat software, help desk software, and other automation services to help streamline operations.
AI also helps banks segment customers and focus on high-value opportunities that deliver better ROI. This is especially helpful for newer banks.
For example, a new bank that has just started out can focus marketing on getting initial deposits and later graduate to finding big-ticket investment customers. But it does need automation to move faster.
Finally, AI doesn't have to only focus on the education angle — chatbots can be used for social messaging and move customers along funnels.
#7. Develop useful partnerships
Banking service providers are in an ideal spot to integrate partnerships into their marketing campaigns. After all, banking customers will eventually use these services for some desired goal like buying a house, a car, getting an education, etc.
Not only is partnering with organizations and companies an obvious choice, but it's also almost an effective way to reach out to a whole new segment of customers. And depending on your bank and scale of operations, you can create more hyper-local campaigns or more country-wide campaigns with geolocation advertising.
For example, partner with a local leading university to provide financial literacy lectures during orientation week and promote the bank and its products during this period.
Partnering with a university helps build confidence in new financial service users which in the long-term will build an association when they become income-earning individuals.
Another effective strategy for reaching and engaging the target audience is partnering with a fintech marketing agency. By collaborating with a specialized agency, the bank can benefit from their expertise in navigating the digital landscape and effectively promoting financial products and services to the tech-savvy generation.
A fintech marketing agency can provide valuable insights on the latest trends, preferences, and channels used by the target audience, ensuring that the bank's marketing efforts are tailored and impactful.
Other examples include partnering with a travel portal for Gen-Z and millennial travelers who struggle to make their finances stretch when planning vacations.
Whether it is a points program or a saving scheme focused on that one big holiday that a customer is planning for, you can create a memorable impact.
Conclusion: Do Whatever It Takes to Stay Ahead of The Curve
Staying ahead of the curve is essential, especially for banks. As tech becomes more advanced, customers will need more hand-holding than ever to make the transition smoothly.
Marketing campaigns that focus on the human side of banking are sure to touch a chord. In addition, the goal should be to provide easy access to the whole range of services through education.
At EngageBay, we provide a comprehensive range of marketing services that will help you scale up and stand out from your competition.
From marketing automation to CRM tools, we help you put your best foot forward, and most importantly, save time for big-picture activities.