Companies offering products or professional services these days have enough departments already, so why is there a need for one more – customer success?
When everyone in the business world is doing the same thing, you need to go the extra mile to make your business stand out and enjoy the desired outcome of your efforts.
So, what can you do to bridge that gap?
The answer is customer success.
That's why we've written this article for you! Here, you'll learn:
What customer success is
The differences between customer success and customer support
Why businesses need a customer success strategy
The elements of customer success management
How to measure customer success
Let's get rolling!
What is Customer Success?
As the name suggests, customer success is a business method that ensures that your customers achieve the highest level of satisfaction while using your products or services.
This is possibly the most important function after customer acquisition and should be an integral part of your growth strategy.
Just winning a client is not enough.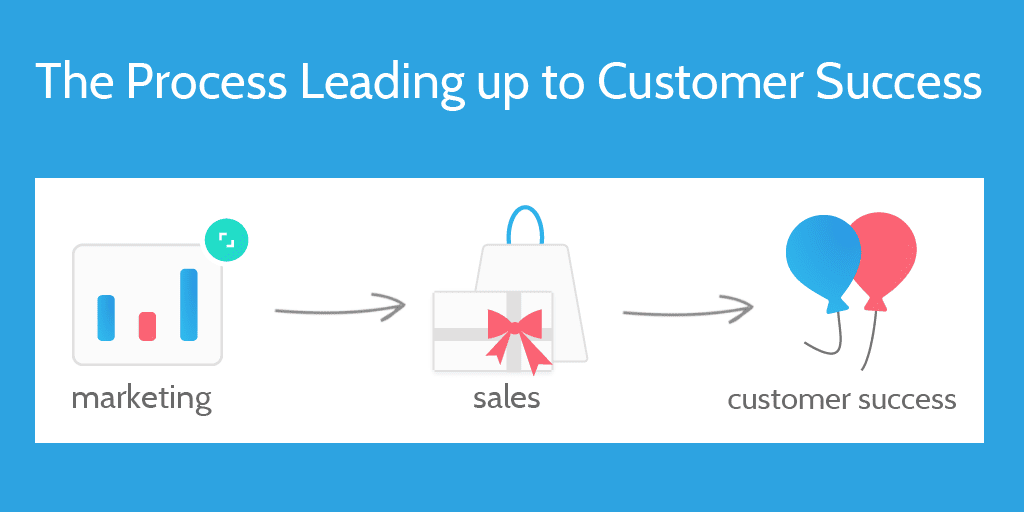 In the sales process, repeat sales matter! You want to make sure that your client remembers you the next time they need a product or service.
That will only happen with a dedicated customer success team in place.
A well-implemented customer success strategy reduces churn rates and improves revenue growth.
A customer journey is the complete sum of experience that the customer goes through — from pre-sales to post-sales — while interacting with your brand and its services.
Every touchpoint has the potential of changing your customer's mind.
An important point to remember here is that customer success does not apply to the technology industry alone; in fact, it is relevant to all kinds of businesses.
This is what your customer success team led by a customer success manager helps you do.
However, customer success is not to be confused with customer support.
Here's a video explaining customer success:
Read Also: 12 Great Landing Page Optimization Practices — The Ultimate Guide
Difference Between Customer Success and Customer Support
Today, a company's success entirely depends on its relationship with its customer base.
Both the customer success and customer support departments are essential for meeting the desired outcome of the business objectives.
Often these terms are used interchangeably — but they are NOT the same.
Let us spot the differences between customer support and customer success evident from their very definition.
Customer support is a front-line service offered by most businesses, which aims to solve customer queries and issues.
This department also acts on feedback, queries, struggles, and challenges to support customers.
Customer success is a proactive process done in partnership with customer support so that the customers achieve more value through their purchases.
A solid customer success strategy involves building a relationship with your customers, understanding customer success KPIs, and helping your customers achieve and surpass their expectation levels.
Both customer success and customer support work hand in hand to help the business reach new levels, but here are some underlying differences between the two:

Reactive vs Proactive
Customer support is reactive in approach, i.e., helping the customers when they reach out to you with some issues.
You give them a solution.
In contrast, customer success is proactive, i.e., creating resources that help the user solve or prevent product-related problems.
If we use this method of customer success, reactive support can be minimalized because the consumer would be helped much before a problem even surfaces in their minds.
Performance Metrics
Customer support focuses on delivering a speedy solution. Customer support metrics include CSAT, NPS, and customer hold time.
However, customer success looks at the bigger picture. The agenda of a customer success strategy is to generate a positive impact through those interactions and customer usage data to make your relationships with your customer base better.
Customer success focuses on improved customer retention rates, higher LTVs, increased upsell rates, customer health, cross-sell rates, revenue, and repeat sales.
We shall look at some metrics on measuring customer success later in this article.
Read also: CRM for B2B — How to Make Your Business More Profitable
Approach
Customer support is a more disciplined approach as we know the methods and practices that will lead to an effective and efficient support group.
However, a good customer success strategy does have more space for experimentation; it has a trial-and-error method. Customer success requires companies to explore avenues until they achieve an optimal plan of action.
Finances
Customer support is cost-centered, focusing on operational efficiency. They strive to justify the cost of your product by helping your consumers handle it better.
Customer success is revenue-centered, focusing on growth opportunities. The idea behind a customer success strategy is to grow the relationship between customers and the company so that it opens up future growth opportunities.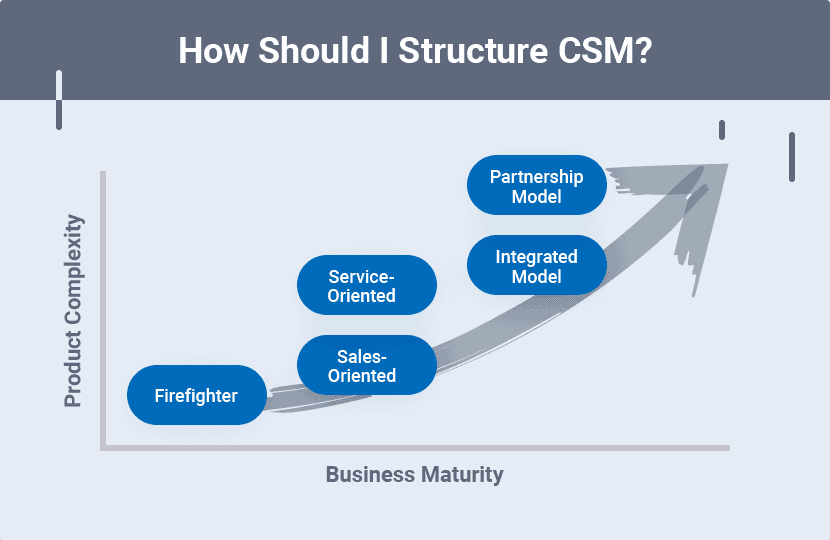 Perspective
Customer support is a short-term perspective, and it focuses on solving the immediate challenge that the customer is facing.
For example, you are a travel agent, and your customer has booked air tickets via your website. However, they are unable to locate the PNR number.
Now when the customer calls you, you immediately respond with the PNR. Hence, the approach is short-term and solves the problem instantly.
In contrast, customer success is long-term and detail-oriented.
Using a customer success strategy, you may plan a software integration for generating emails so your customers can always get the PNR number in their inboxes.
Read also: eCommerce Marketing — 8 Fantastic Strategies For Success
Why Businesses Need Customer Success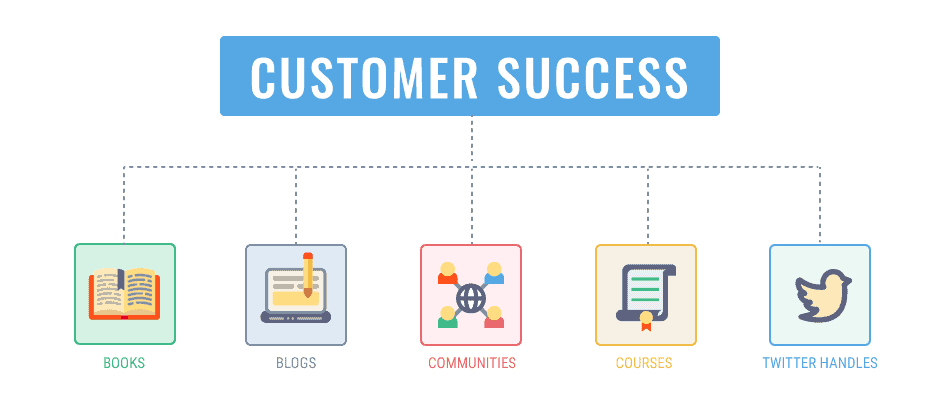 There are various reasons why a modern-age business needs a customer success team, both for short-term and long-term benefits.
Let's dive in!
1. Brings Brand Success
The more satisfied a customer is with you, the more success your company will have in the market!
When that happens, a customer naturally has no reason to bounce to another provider. They will find it much easier to recall you when they need that particular product or service.
2. Facilitates New Ideas
An organization committed to improving customer satisfaction will encourage new ideas.
While the customer success and the customer service teams are working on the front line, the other teams are working diligently to optimize these customer-facing processes.
This will facilitate new and innovative ideas to boost customer satisfaction.
Empower your customer management with the best practices – learn more in our expert guide!
3. Improves KPIs
Customer success gives businesses a unified goal: To help customers be happier with your services.
All the other departments working within the company share this customer success goal.
Marketers work closely with customers to capture success stories and develop upsell/cross-sell strategies. Product teams work to solve the issues listed by the customers. Sales-team works with the customer success team to optimize all customer relationship management that can be done during the process.
Read also: 16 Key Sales KPIs for Small Businesses — How to Grow Revenue
4. Offers Long-term Benefits
Customer success brings in a plethora of long-term benefits.
Happy customers come back to you, become brand advocates, and keep interacting with your business.
To ensure long-term benefit, you need a data-driven strategy that focuses on customer experience and satisfaction — pre-purchase, during the transaction, and even post-sales.
How Businesses Improve Customer Success Management
Customer success management can be defined as the process of pushing customers towards their desired satisfaction levels. Ideally, this is carried out with the help of a robust customer success platform.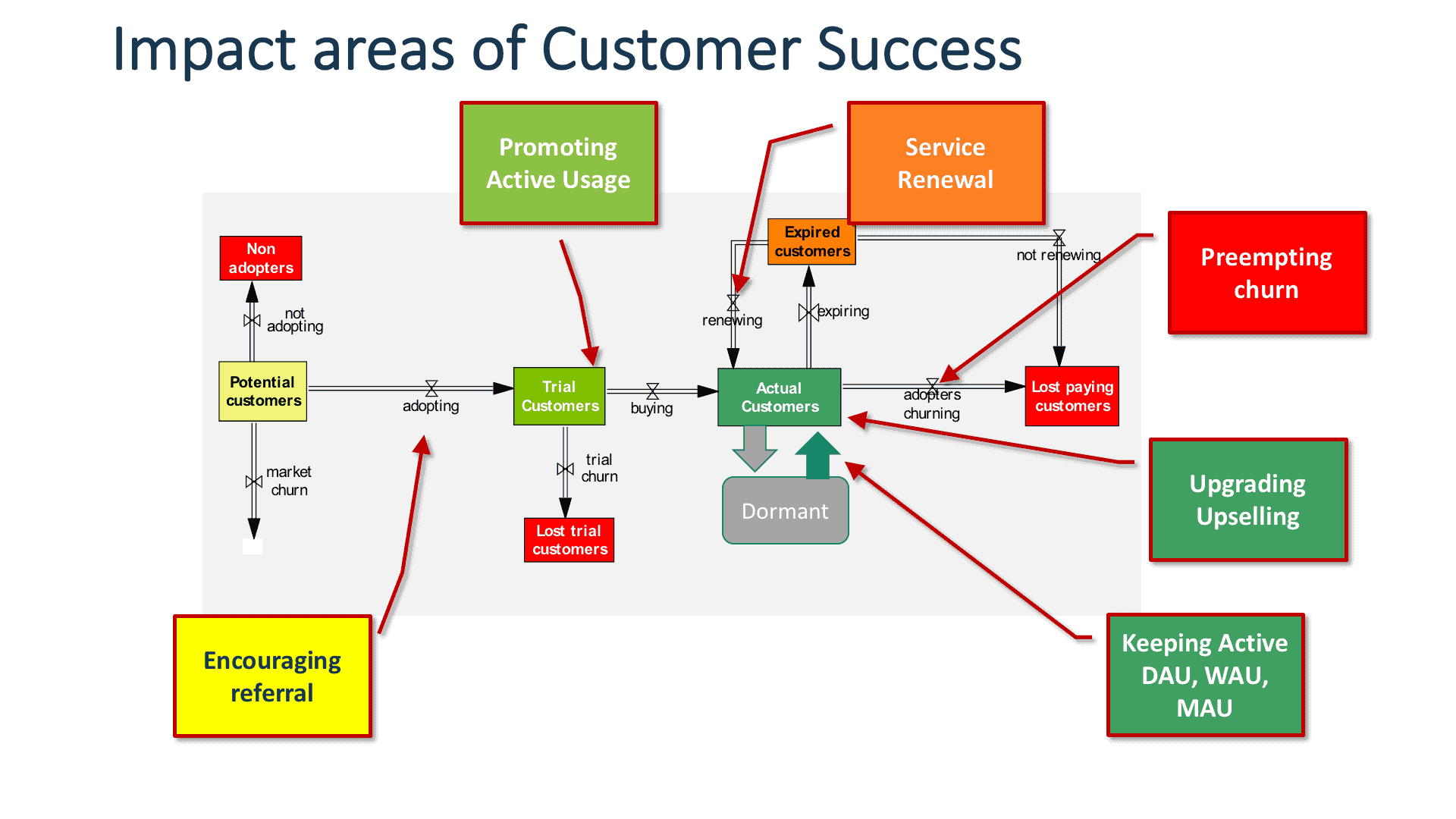 There are six elements involved in improving customer success management.
1. Segmentation
Not all customers are the same. That's why you need to segment your customers based on various criteria. This ensures personalization — and, in turn, enhances customer success.
You can segment your customers based on geography, transaction history, product and service preferences, and hundreds of other filters.
2. Constant Connection
Don't let your customers forget you.
Send out drip campaigns, helpful content, important updates, and birthday wishes to ensure customer success.
Customer success managers can also take things to the next level through events, webinars, deals, competitions, and so much more — you need to immerse yourself into their daily lives.
In essence: keep in touch with your customers.
3. Metrics
Keep an eye on what the metrics are telling you. Quantitatively measuring your customer success is a great way to identify potential problems.
Most CRM software have reporting and analytics built into them — they display fundamental KPIs that show your company's performance.
Read also: 7 Fundamental CRM Metrics For Small Business Owners
4. Retention
Though it is important to expand your customer base, most businesses focus too much on acquiring new customers at the cost of dedicating adequate time and resources to existing customers.
However, retaining customers takes less effort and costs less.
If you don't focus on your current customers, you'll be perpetually stuck acquiring new customers and losing them — all because you didn't care about existing ones.
Retain your customers by up-selling and cross-selling.
5. Communication
A significant part of customer success management is communicating with your customers.
You should ask them for their point of view about suggestions or changes.
It not only helps you stay in touch with them but also gives you a scope for improvement.
This will let you put yourself in your "customer's shoes."
6. Right Software
Now that we have seen the different ways we can manage customer success, let's move on to the final point: software.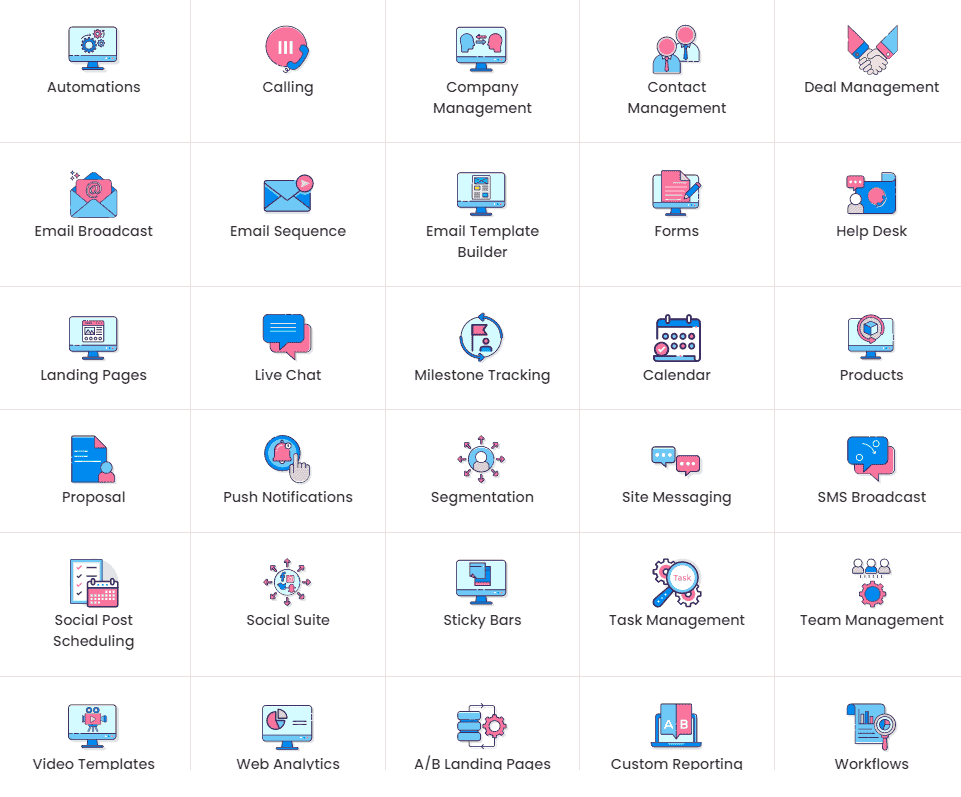 You need a customer success management tool to help you segment audiences, measure KPIs, acquire new customers, retain existing ones, launch drip campaigns, offer customer services, and so much more.
We'll let you know more about the best customer success software at the end of this blog post.
But first, let's talk KPIs.
How to Measure Customer Success
Much like any other thing in your organization, the extent of your customer success can be gauged.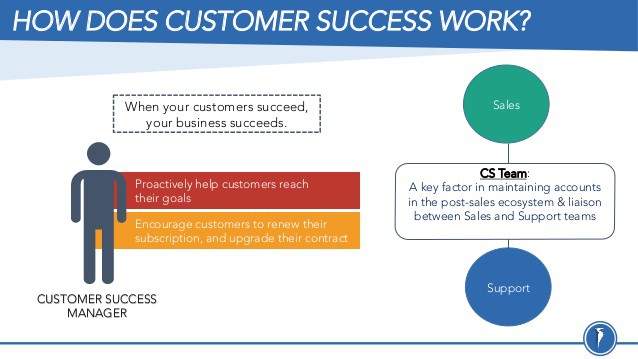 Following are the most-effective ways of measuring your customer success:
1. Net Promoter Score
We are starting with perhaps the most upfront and easiest of all ways to determine customer satisfaction. You ask your customers how likely are they to refer your product to their friends on a scale of 1 to 10.
People would only recommend a brand if they are happy with it. If the majority of your customers chose a number equal to or above 6, you're good!
Read also: 20 Powerful Techniques to Generate B2B Sales Leads
2. Customer Health Score
Customer Health Score generally applies to businesses. If your customer owns a business, are your products or services helping them become successful?
The best way to measure customer health? Formulate a way to score your customer's success.
This is particularly a helpful metric for SaaS companies that deal in software and tools for professional growth.
3. Renewal Rate
If a customer is happy with your brand, there is no reason why they would like to switch.
However, suppose you find out the number of renewals has declined or is drastically lower than your conversion rate.
In that case, it means people who once converted did not find your product helpful enough for repeat purchase.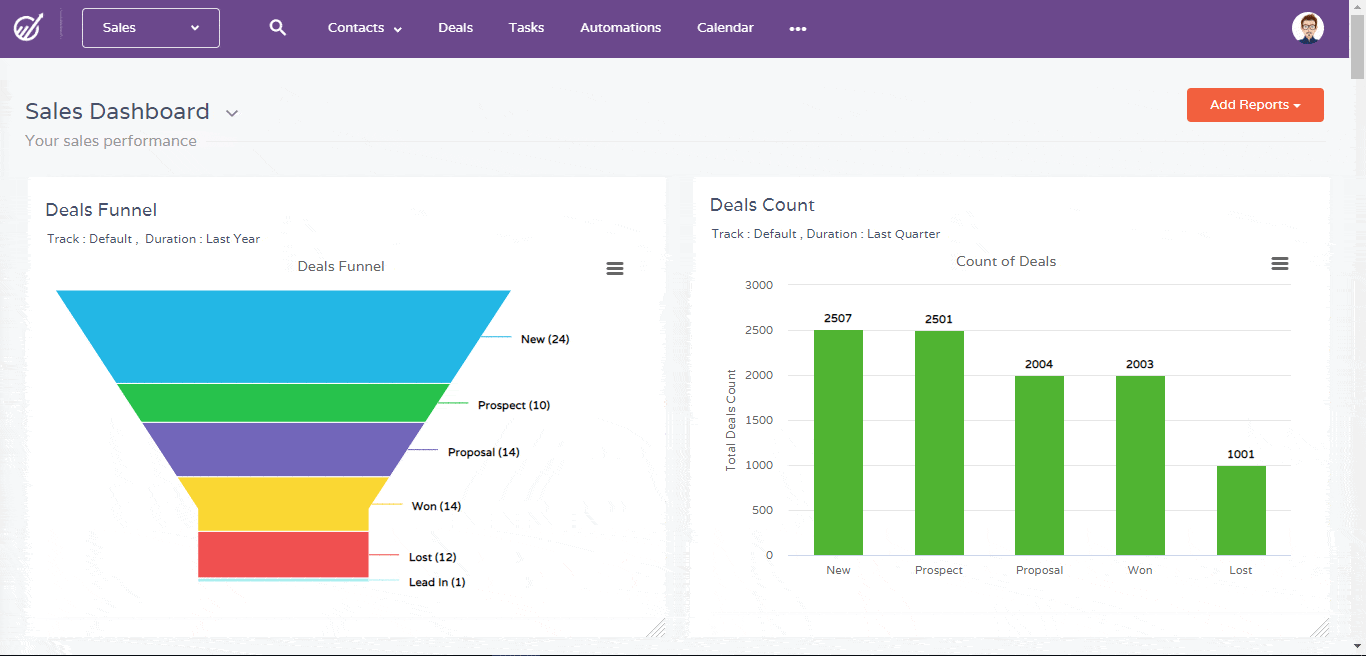 4. Customer Churn Rate
To measure your churn rate for a given period, you first note down the number of customers you had at the beginning and the number you had left at the end.
The difference is the number of people who left you in that period, and that is also your customer churn.
Customer churn can help you evaluate your customer success strategy on a more periodic basis; plus, if you had undertaken certain experimental steps, you would be able to gauge how users received them.
Read also: SharpSpring vs Hubspot vs EngageBay — Which CRM Software is the Best?
5. Customer Retention Cost
A sure-shot way of measuring whether your customer success endeavors are worth the effort? It's through customer retention cost.
The ideal situation would be that your customer success team gets more revenue than it consumes as there are salaries, software investments, marketing sales costs, advertisement costs, and so on.
You would need to deduct these costs from the repeat sales.
6. Customer Feedback
Measuring your customers' feedbacks is important too. Find out what they are saying about your products and services, and what they like — or dislike.
You can assess the performances of your sales and support reps through feedback programs and surveys.
7. Monthly Recurring Revenue
Monthly recurring revenue shows how much your customers' spending has grown since they contacted your business.
Measure this over time, and you'll know if your products and services offer value to your customers.
If your MRR has shown an upward trajectory, you have been able to sell more.
Not just sell more, but you have retained customers and sustained them. Both of these happen only when your product has made your customer satisfied.
8. Customer Satisfaction Score
The ultimate gauge of customer success and how satisfied a customer feels with your products is the Customer Satisfaction Score or the CSAT.
It's similar to NPS: you ask your customers to rate their experience with your business. This gives you an idea of how your customers felt while interacting with your company.
9. Customer Lifetime Value
Customer Lifetime Value (CLV) measures the total revenue you can expect from a particular customer during the entire customer journey.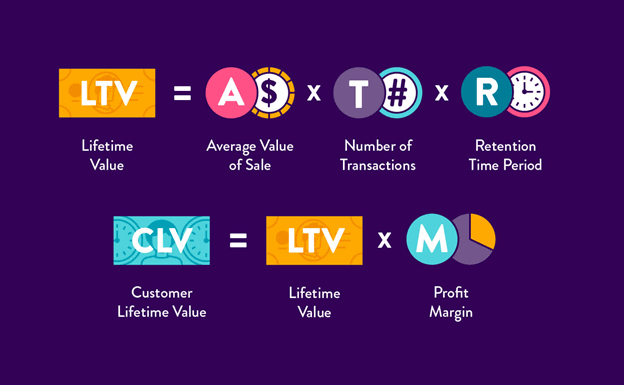 If your CLV increases over a period of time, it suggests that your consumers are happy with you.
A simple way to calculate CLV:
CLV = Average purchase order's worth x number of visits every month x number of months your average customer stays with your company.
If you find your Customer Lifetime Value decreasing, it could be so because your prices are too much or perhaps, your services have fallen behind. Both of these require you to reconsider your customer success strategies.
10. First Contact Resolution Rate
Customers want their issues resolved — and quickly!
That's why you need a support team that's fast. If you don't respond quickly, your reputation will take a bad hit.
That's why it is important to measure your first contact response rate. This shows the percentage of issues that are resolved within the first interaction.
A higher percentage shows that your customer support team is not only responding quickly but resolving them immediately as well.
Read also: The Ultimate Guide To Developing Customer Service Skills
Conclusion
We've seen the importance of customer success for your business — it's now time to act.
Though you can manually perform all the tips we've mentioned in this blog post, that is a one-way trip to anarchy.
Fortunately, you have a better option — use a customer success software.
EngageBay is an incredibly affordable and comprehensive customer success software for small businesses.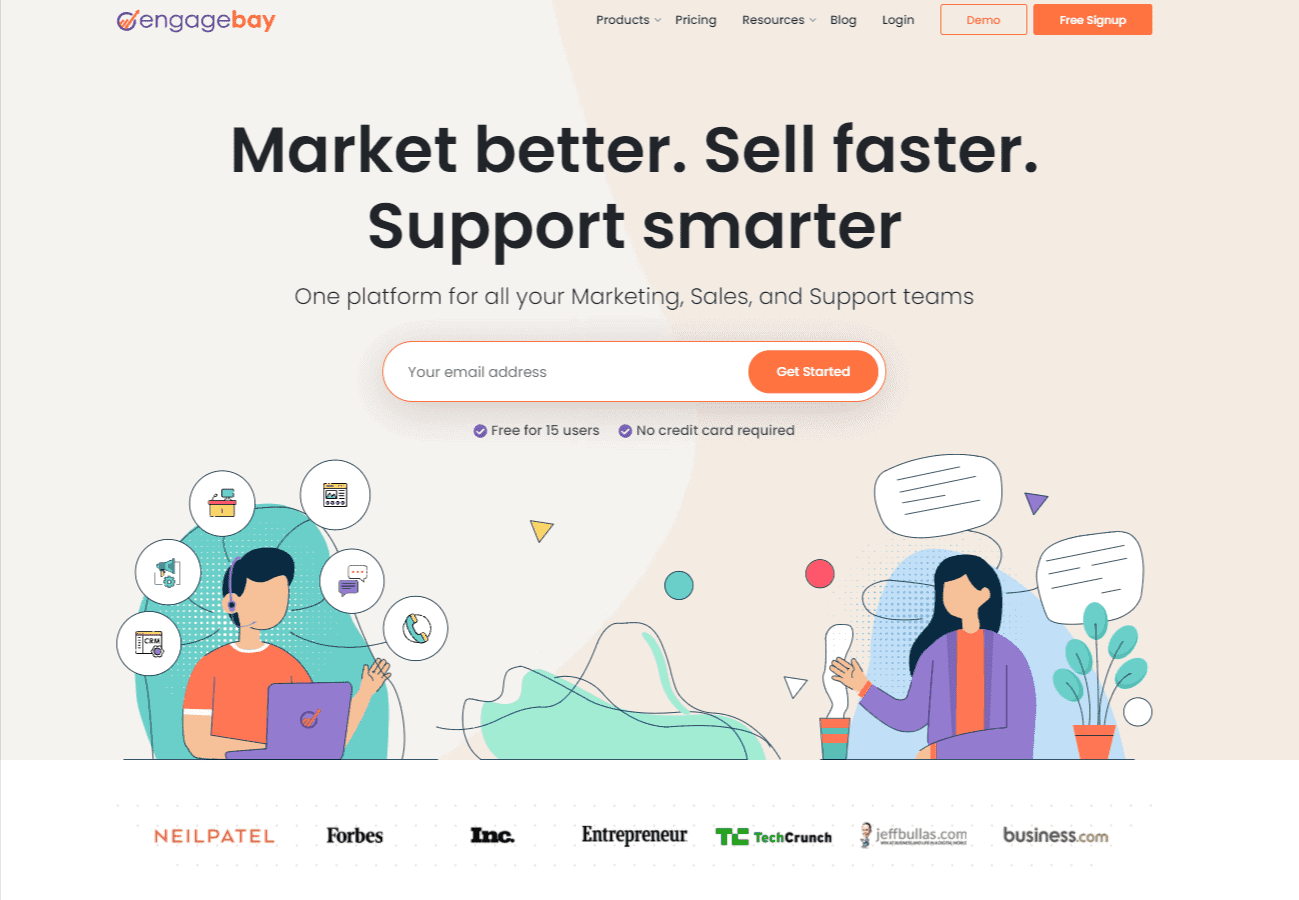 With EngageBay, you get advanced segmentation, multichannel marketing, analytics and reporting, lead generation, helpdesk, live chat, and so much more.
If you want to know more, just sign up for free and we'll get in touch with you!