You always hear companies proclaim that customers are "kings", but how many of them truly mean it?
For a business to be truly customer-oriented, it takes more than fancy marketing.
Customer orientation is a business philosophy that every professional must proactively pursue.
In today's article, we'll explain what a customer-oriented approach is, including the traits of a truly customer-oriented company. We'll also share proven customer orientation tips that can be put to work right away.
Let's dive right in!
What Does It Mean to Be Customer-Oriented?
Known as customer orientation, this business philosophy means always prioritizing the needs of the customer. Those needs are more important than the needs of the business.
If you're truly customer-centric, then sometimes, a company has to lose money to prioritize the customer during the customer's journey.
For example, if a customer orders a dish at a restaurant and they say it's not made right, you'd dump that dish and start over.
You're using twice the ingredients, but you won't charge the customer twice. You want them to be satisfied so they'll come back again.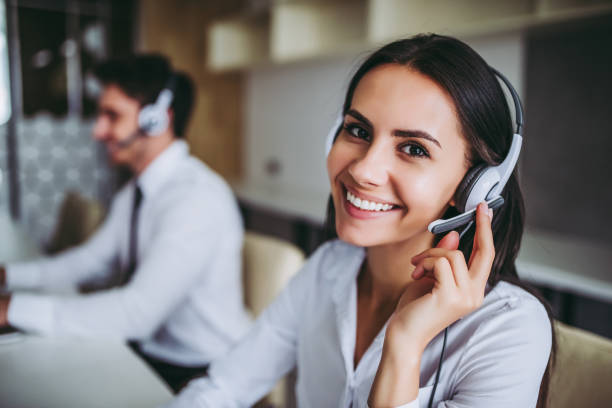 As we touched on in the intro, being customer-oriented is not something a company can just claim through marketing campaigns. You need to embody those words and philosophy each and every day.
Today, the Internet has made company-customer dealings more visible than ever. If a customer has a bad experience with a company through a direct message, email, or social media comment, they can screenshot it and share it.
Before you know it, that post goes viral. This could hurt the company's brand image.
Read also: 6 Ways To Close The Deal With Less Persistence And More Influence
Tips for Making Your Business More Customer-Oriented
Every company should want to prioritize customer orientation, but how do you rise above the noise and actually do it?
The following tips will help your small business succeed in customer satisfaction.
1. Train your team to prioritize customer service
You've identified the key skills of a customer-oriented company. Now is the time to ensure your staff has those customer service skills, and in spades at that.
A companywide training session can get everyone up to speed at once about what's expected of them as you take steps forward in this new customer-centric approach.
Be sure to monitor your staff over the weeks and months to come to ensure that everyone is following the appropriate protocols and prioritizing customer service.
2. Ask for feedback and act on it
Once you've rolled out your new customer-first approach and let it play out for a while, solicit feedback from your audience in the form of a survey.
You might incentivize your customers to respond by offering a discount or by entering them into an exclusive contest.
Not all the feedback you receive will be positive, even if you are actively working on your customer orientation.
It's not an overnight process, and you'll have a few kinks to work out in the beginning.
The best way to make your customer-oriented approach a smoother transition for all is to follow up on the customer feedback you receive.
As much as is realistic, begin incorporating the feedback you've received into your company protocols so you can serve your customers even better.
3. Share success stories as examples
Rather than harping on everyone's failures, be sure to celebrate successes every now and again.
When your sales rep or marketing employee knocks it out of the park with how they handle a customer, ask if you can share their story with the rest of the team. You can even keep the employee's name anonymous if that's easier.
These success stories make your team feel good for being a part of your small business. They also motivate your employees to work harder.
4. Don't just say it; live by it
We must stress again that it's not enough to write all about your customer-centric approach in your blog or your about page.
Customers don't want to read about your customer-oriented approach; they want to see it in action. If you're just blowing a lot of hot air, then it's only a matter of time before your customers will jump ship.
Read also: Perks & Examples of Customer Oriented Companies: Netflix, Slack & More
The Skills and Traits of a Customer-Oriented Company
To ensure that being customer-oriented is more than mere talk, your company should possess these skills and traits.
Problem-solving
Customer orientation is at no time more important than it is when a customer has a problem.
The company should drop what it's doing when a dispute arises.
However, your staff must be trained in problem-solving. If your team can't accurately decode what the problem is, how to diffuse tensions, and how to resolve the issue, then they'll end up making a small problem into a big one.
The customer might have been willing to forgive and forget before, but now, it might not be as easy.
Active listening
Your small business must also be adept at active listening.
This simply means to listen with both ears and mind open. The employee should not be ready with a retort or a generic response. They're solely listening to understand what they're being told.
They might do the customer the courtesy of repeating it back to them just to show that they're listening, but never to the point of being condescending.
Strengthen your customer relationships with our top management strategies – explore our comprehensive guide now!
Communication skills
This one might seem obvious, but sterling communication skills are a must when being more customer-oriented.
You need to be able to clearly explain your side, understand and share the customer's side with other members of your team, and bring things to a neat conclusion.
Using jargon makes it hard for the average person to follow — so avoid it.
You'd keep things clear, concise, and simple always. The customer will appreciate this.
Adaptivity
A truly customer-oriented company is always growing and adapting based on its customer's needs. This isn't a process that takes months after a customer issue or dispute but happens immediately.
Empathy
The most customer-oriented companies are always empathetic when dealing with customers.
To have empathy for another means witnessing the problem from their perspective. In other words, you're trying to feel how it would be if you were walking in their shoes.
Empathy helps you forge a stronger connection with the other person and craft more thoughtful solutions because you're thinking like the customer.
Being empathic is not the same as being sympathetic. It has no condescension in the slightest. Rather, empathy is about connecting and showing compassion.
Read also: A Guide to Customer Service Orientation For Your Business
Wrap Up — How EngageBay Can Help
Customer orientation is about always putting the customer first, even when it's not easy or convenient for a company to do so.
It takes time and unerring dedication to become more customer-centric, but the rewards are worth it.
EngageBay helps small businesses and solopreneurs level up to the challenge of customer orientation, without the business owner having to pay through the nose.
Try the free CRM tool (forever free!) and see how it can boost your growth.
Ready to elevate your customer experience? Uncover the top customer management strategies in our extensive guide!